I had never been on a trip with my brother and had no idea what it felt like to be on such a trip. Hence my brother and me decided to go on a trip together to the placid "Pondicherry". Both of us were free on the weekend and randomly chose to visit this place. It was a sudden trip so we did not have much time to plan, we could only book the train tickets in haste. We were ready to leave and booked a cab to drop us at the station. There was a funny incident with the onset of the trip. Our driver was in chillax mood and you must be aware of the Bangalore traffic, it never lets you reach your destination on time no matter how early you leave. We were already running short of time and there was a hell of traffic on the road. We kept requesting the driver to drive a bit fast or take another route that could take us to the station within time but he seemed to be lost in his reverie. Even after requesting him several times he did not seem to pay much attention to our words, consequently forcing us to be stern on him. This finally made an impact on him and he came out of his dream, driving as swiftly as he could. We had made to the station just in time. Had it been for a few more minutes, we could have missed our train and I wouldn't have a journey to share with you. As soon as we got down from the cab, we had to literally race to the platform to catch the train. We took a chill pill only after boarding our train.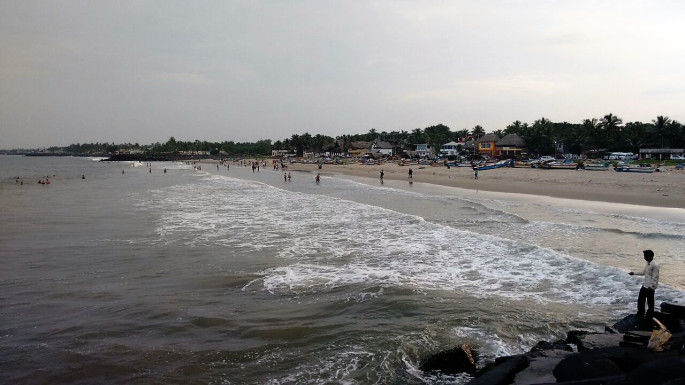 Journey
There are many trains from Bangalore to Pondicherry all through the day. You can take a train at night and reach Pondy in the morning, it's just an overnight journey. One can also take a bus as per their convenience. And for people who enjoy road trips, can also choose to drive and enjoy the ride. It is just a 6-7 hours drive depending on the traffic.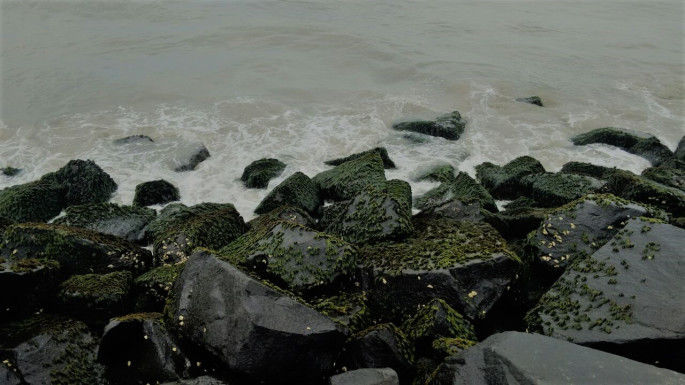 Stay and getting around
Although being a small city, Pondicherry is the largest French colony in India. Just as you step out of the station, you get to see the French architecture all around. There are many hotels, guesthouses and apartments in the vicinity of the station which according to me is the best place to stay. You can roam around or take an auto to find a shelter of your choice. Once you are settled with your accommodation, you can find the nearest shop to rent a vehicle from. You can request your hotel personnel to assist you with the nearest vehicle rental shop. This is the best part of Pondicherry visit, you can rent a bike and wander across the city without worrying to book and pay for a cab. You are free to roam around the town and spend ample time at any spot of your choice. The charge for a bike starts from Rs200 per day and varies with the selection of the vehicle. It is so economical and gives you the freedom to be a traveler.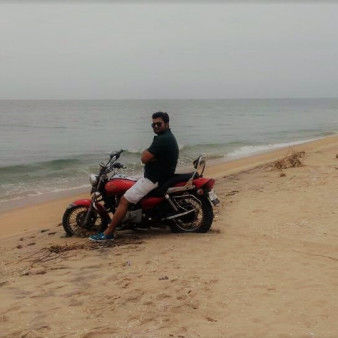 Where to eat
The first day we started with breakfast at Baker's street. It is a cafe with a wide selection of French delicacies from croissants, breads, brownies, burger and pizza. A good place for breakfast and to grab a small bite. For lunch we chose Kasha ki Asha which is a house turned into a restaurant. The setup is quite pleasing with a shack on the terrace and lovely ambiance. For dinner, we tried some of the local street foods to cheer our taste buds.
Next day we had to leave early to visit the far off places. On our way to Auroville, we stopped by a small coffee shop where we had coffee and cutlets. I must say, it was the most amazing coffee I ever had and no doubt to it as the queue of customers was never ending. After going around Auroville which is spread in a huge area, we felt peckish and had our lunch in the Auroville canteen. We again grabbed some snacks from Baker's street in the evening and got something packed for dinner as we had to leave soon.
There are numerous cafes and eateries around every corner of a street, you just need to make up your mind where to eat (it's a tough task though choosing among all the places).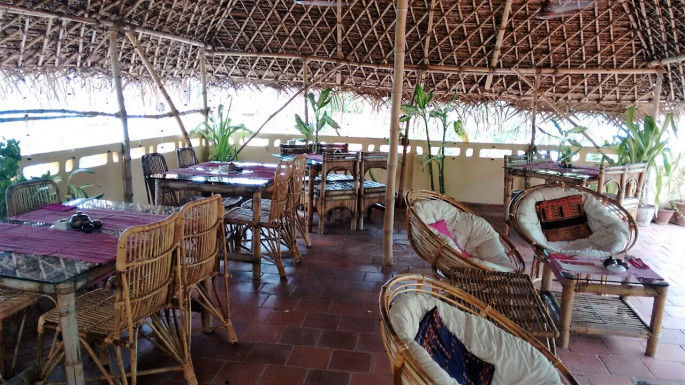 Places to see
To start with the places near station, one can visit many spots in this area itself. There is this famous beach road with one side of it facing the BAY OF BENGAL in full glory and the other side has few famous monuments like a huge Gandhi statue and French war memorial nearby. One can witness the French style buildings all over which makes you feel as if you are transported to France. There are many other spots close by like the Sri Aurobindo Ashram, Pondicherry museum, Pondicherry Botanical garden, Park Monument (Aayi Mandapam), Bharati Government park, Manakula Vinayagar Temple and Church of sacred heart of Jesus. As you move deep into the city you will behold the beautiful temples with skillful carvings and design. The city boasts of innumerable aesthetic beaches where you can sit calmly and treasure the sunset. To name a few, there is serenity beach, paradise beach, ousteri lake, chunnambar backwater.
The biggest attraction of Pondicherry is Auroville also known as City of Dawn and is named after Sri Aurobindo. There is Matrimandir situated in the centre of the emerging township which is actually not a temple but a place for individual concentration and meditation. It is considered as a harbinger of peace, serenity and tranquility. It is spread in an extensive area and has few shops and eateries. You can buy some exquisite handmade and organic souvenirs as a memory. In case you want to go inside Matrimandir, you will have to get the pre booking done a day or two prior to your visit, in person.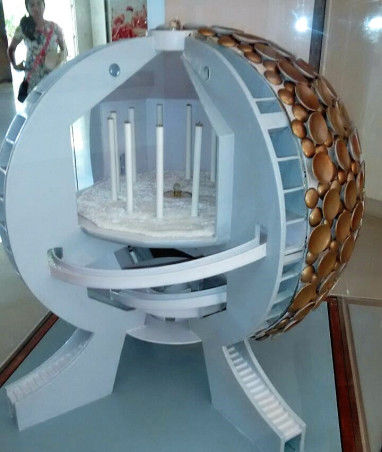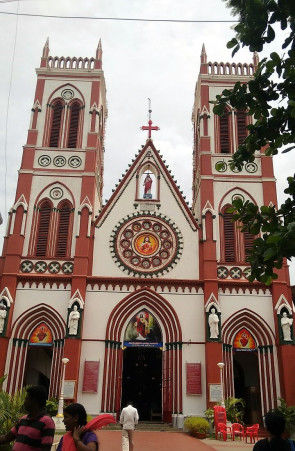 It was time for us to bid adieu to Pondicherry. It has given us uncountable memories and made our (siblings) bond even stronger. My heart fills with joy as I reminisce the lovely moments spent there.