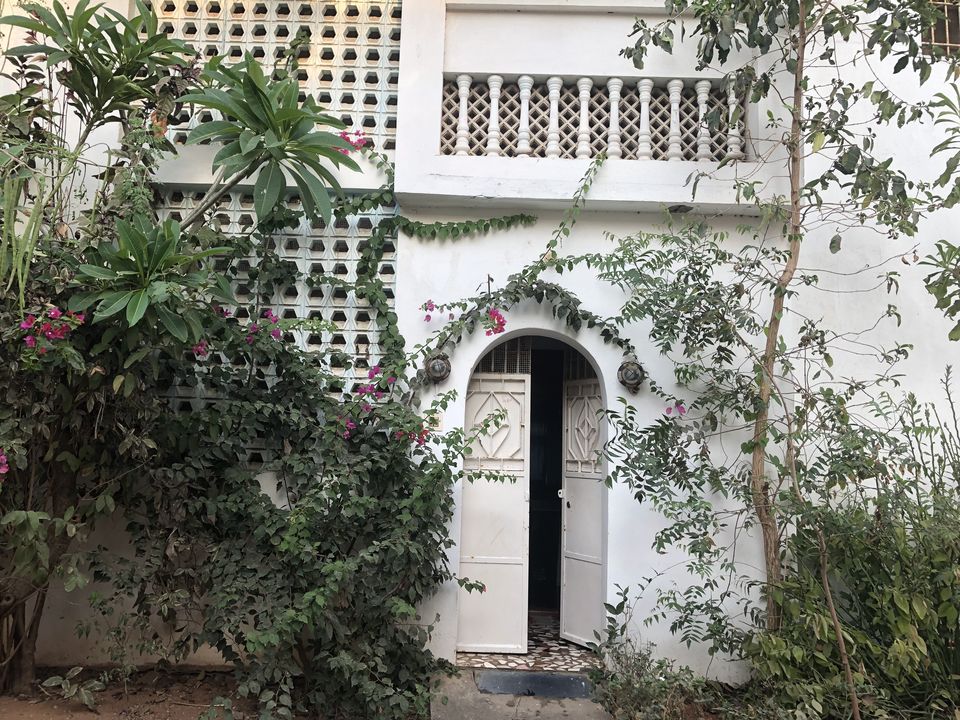 Pondicherry officially known as Puducherry, perhaps the prominent connection between India and French.
An impromptu visit to this French town turned out to be enriching and informative. Well, a visit to this French Quarter will certainly take you the colonization era. The town was integrated into India on 1st Nov'1954 from the the French, eventually established as Union Territory of India.
Presently Pondy(common name for Pondicherry) is the most populous out of the seven union territories of India. Since I visited this town for only two days peak Summer (March) I couldn't see all the places which you usually find in "Things to do in Pondy" on internet, however I couldn't miss the streets of the White Town (French Quarter).
White Town is the section of Pondicherry which is separated by a canal from rest of Podicherry city, where the white French people made it as their home in 1674. Pondicherry acted as headquarter of trading activities between the French acquired towns of "The French East India Company".
The streets, houses, hanging balconies, bougainvillea covering the entrance in White town are a treat to eyes in harsh summer. The numerous bright mustard yellow villas are charms of this town.
A stroll in the streets of White town will certainty transcend you in history with an amazement.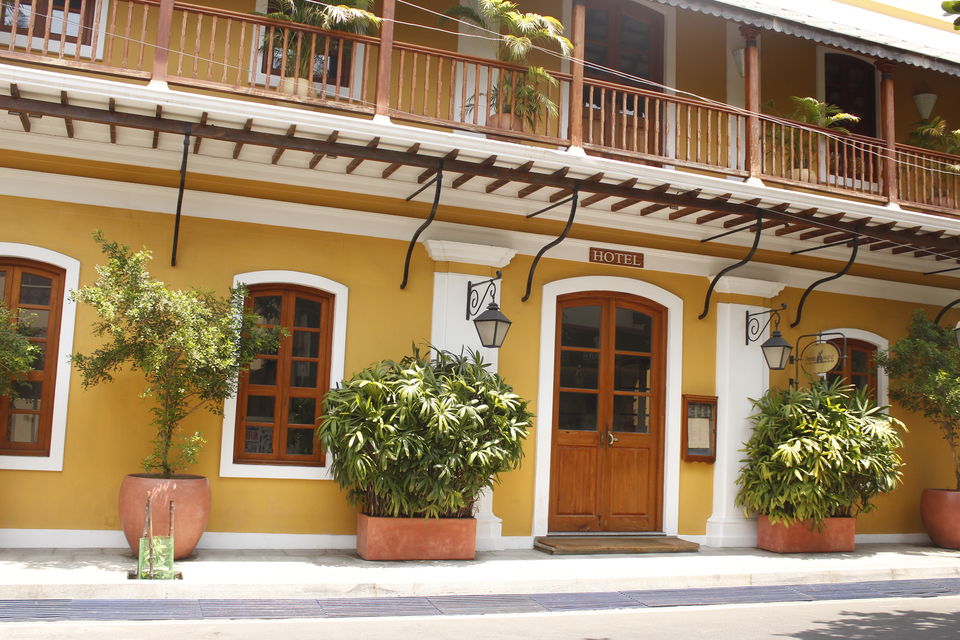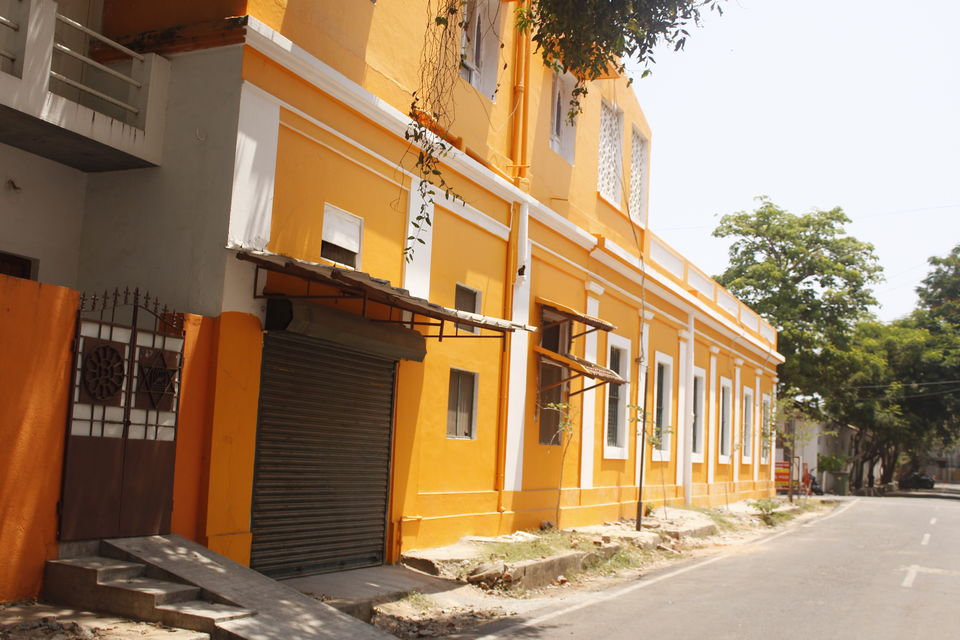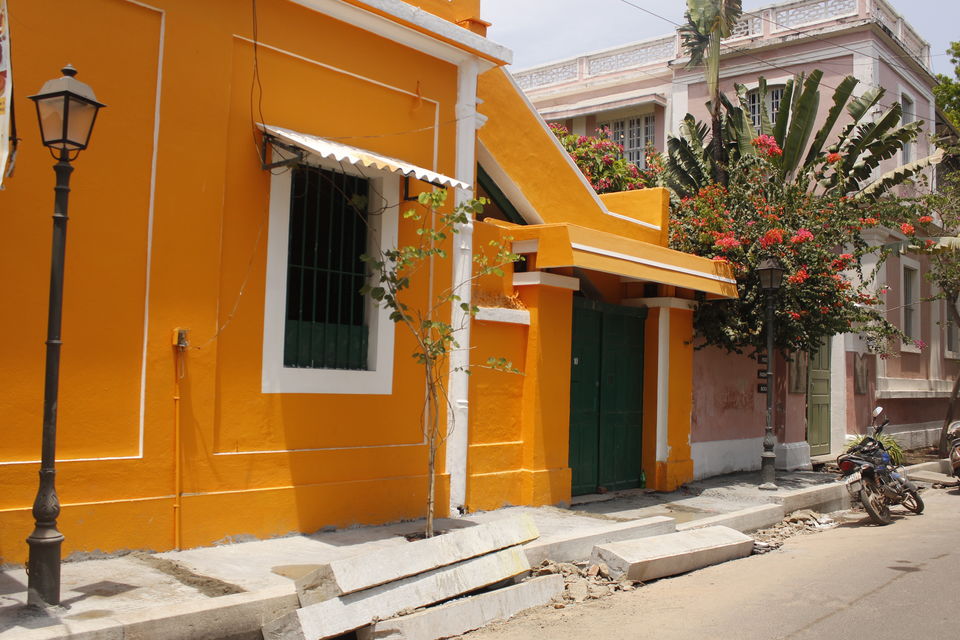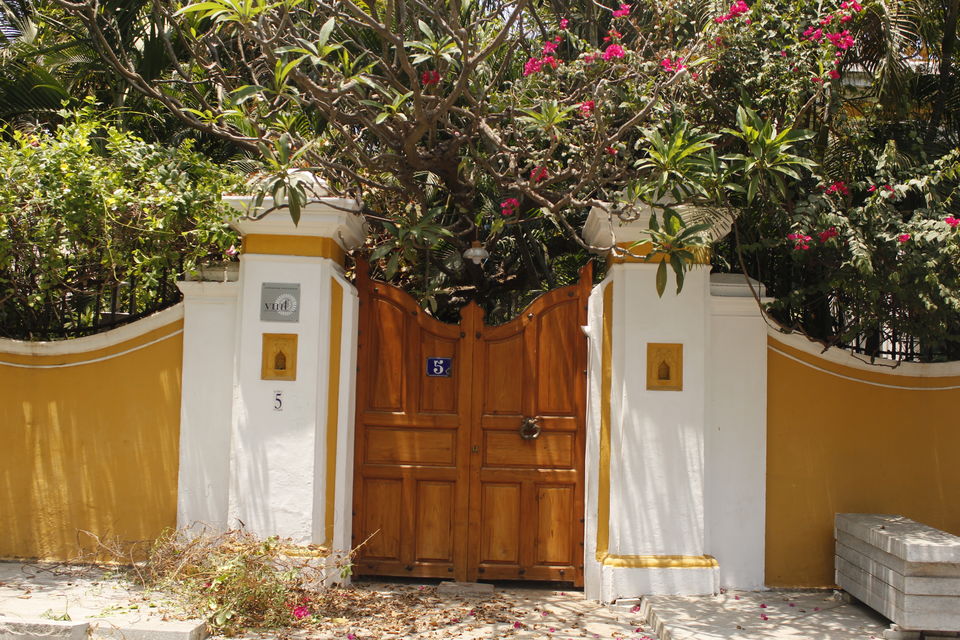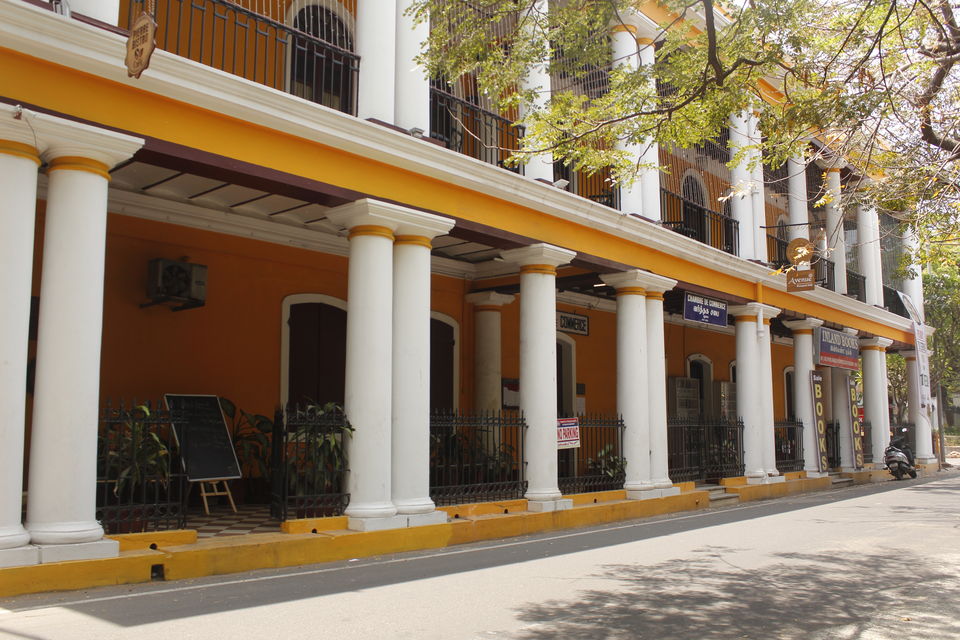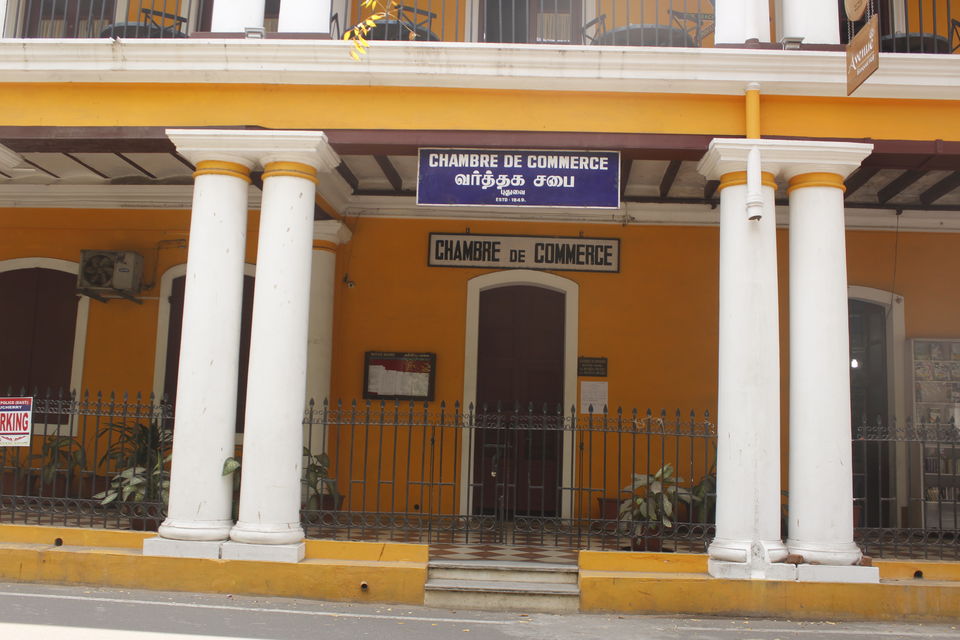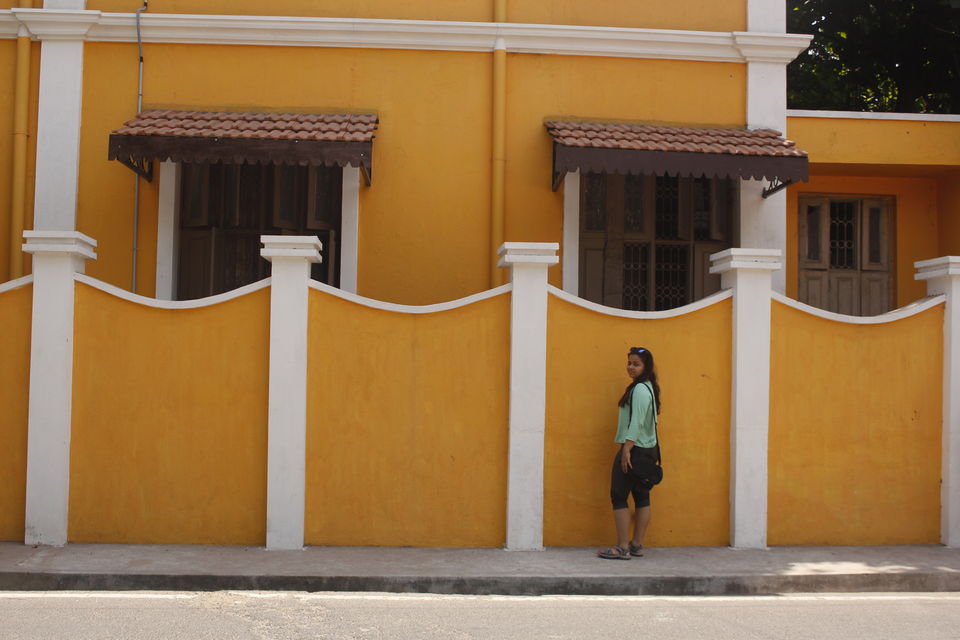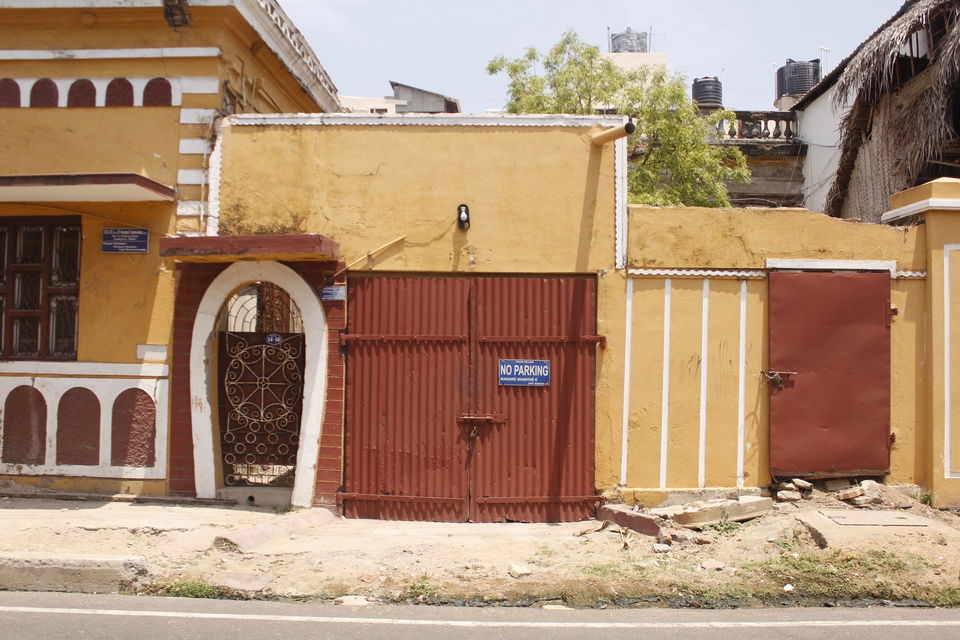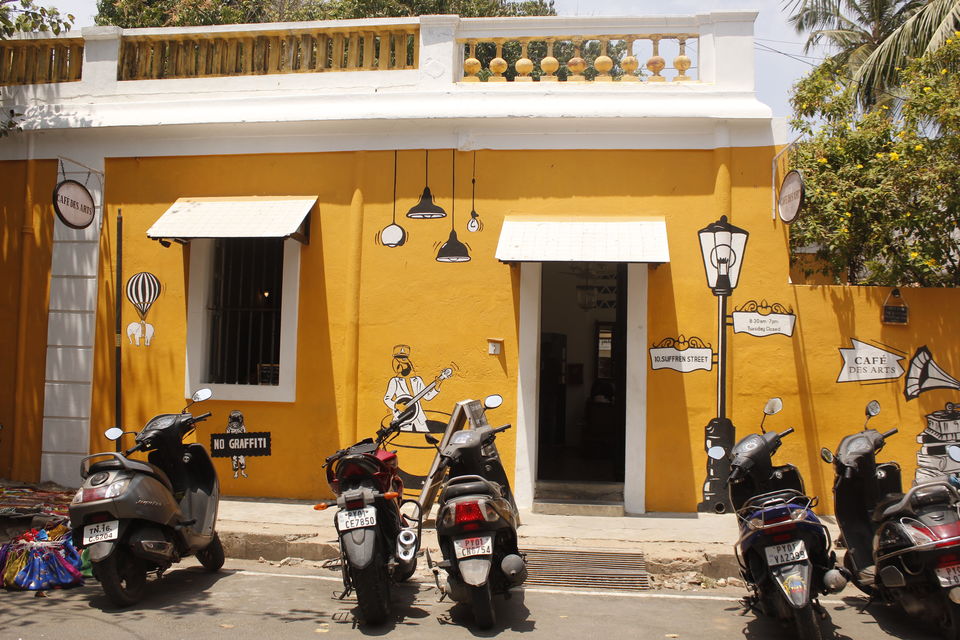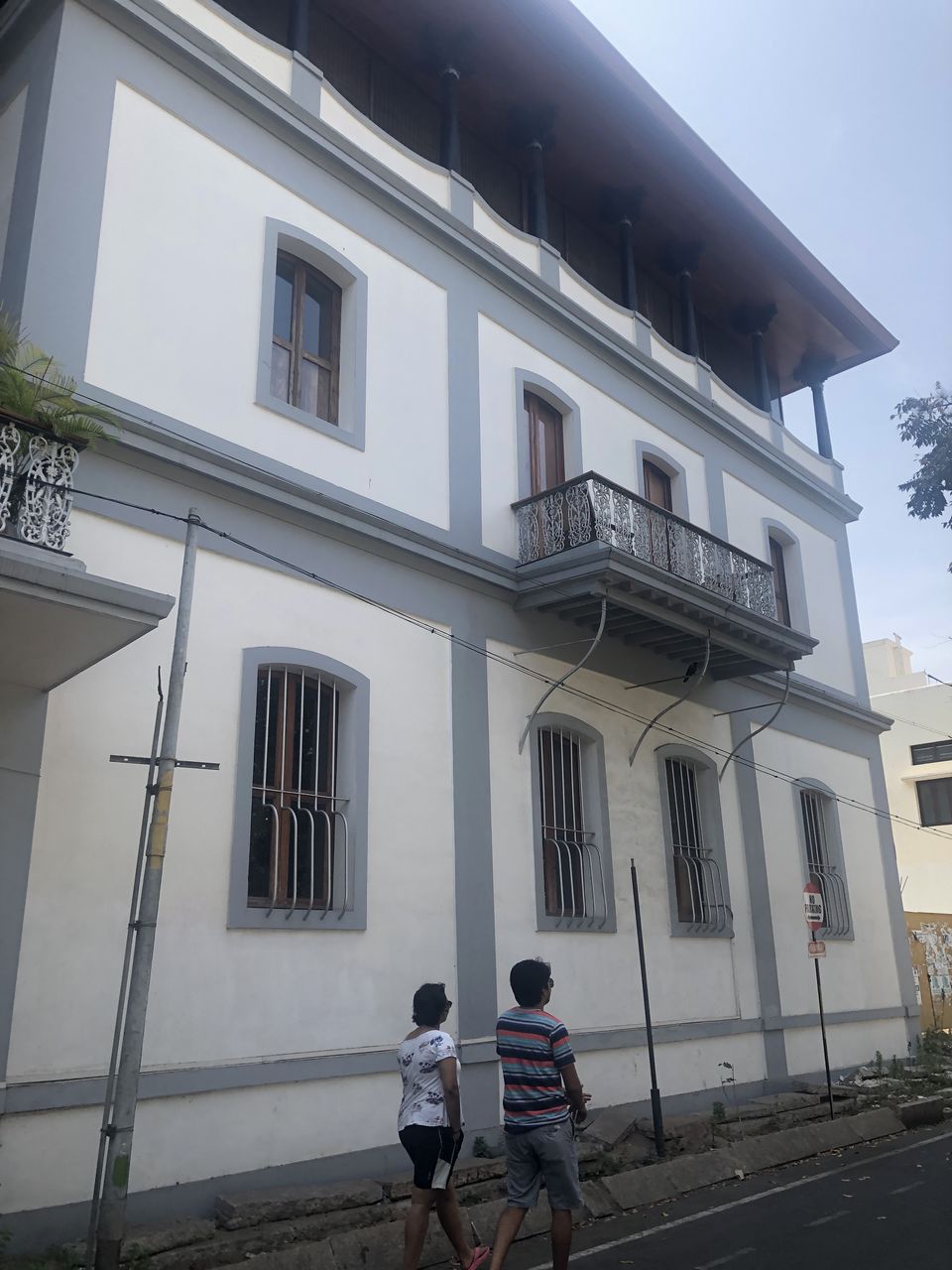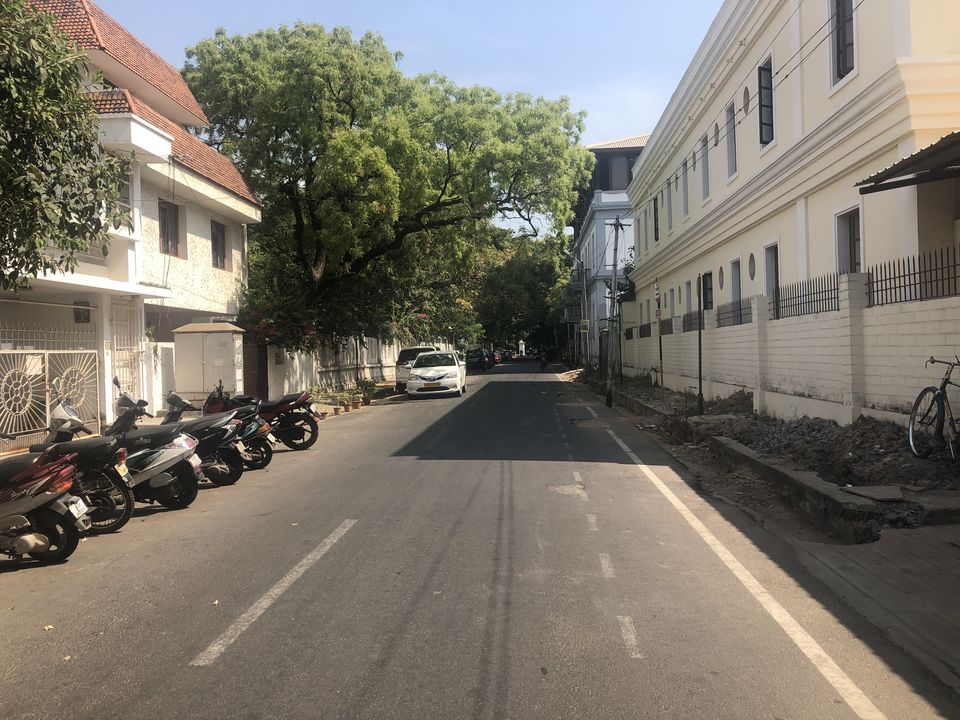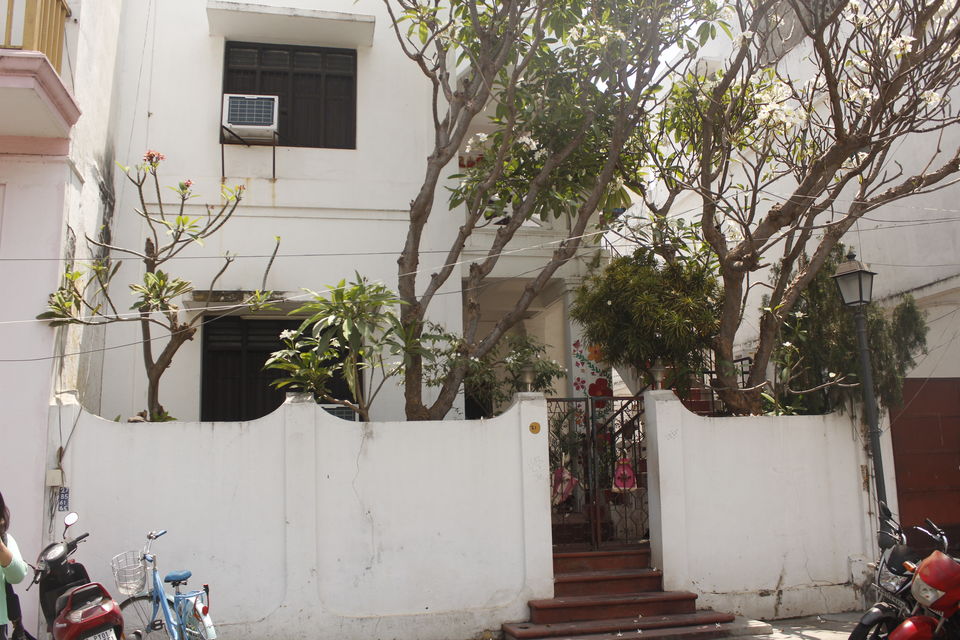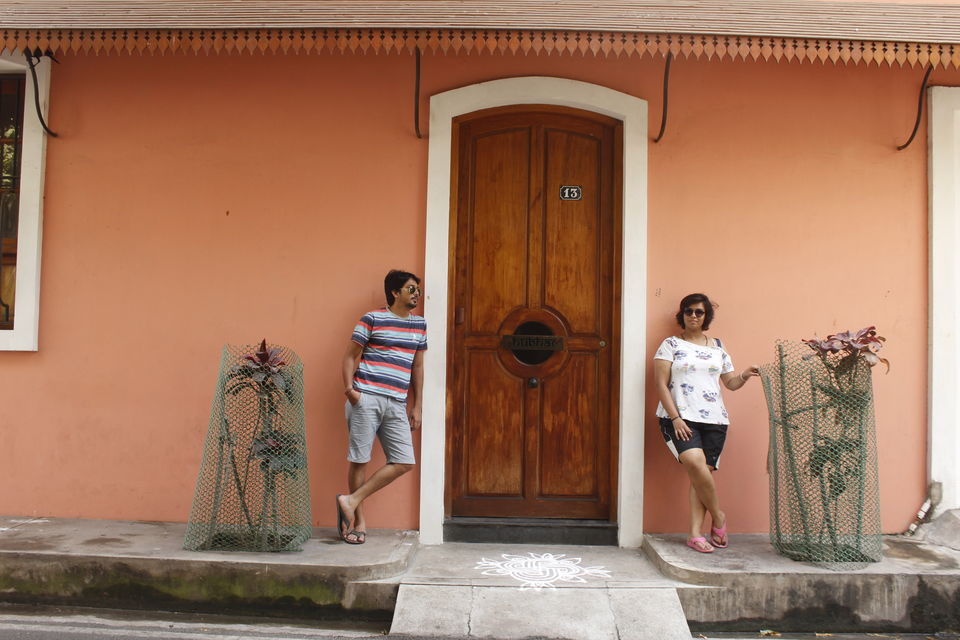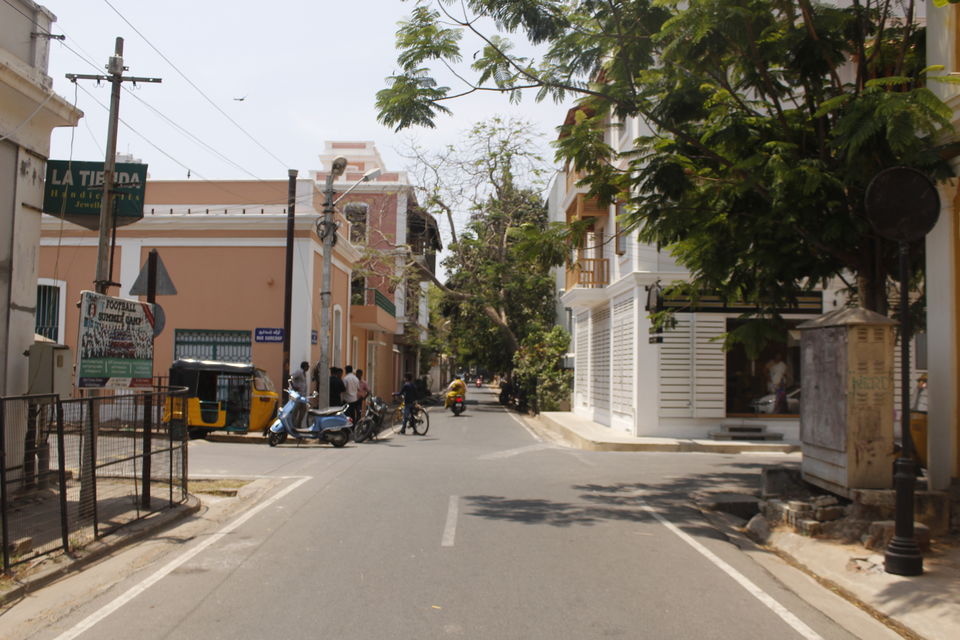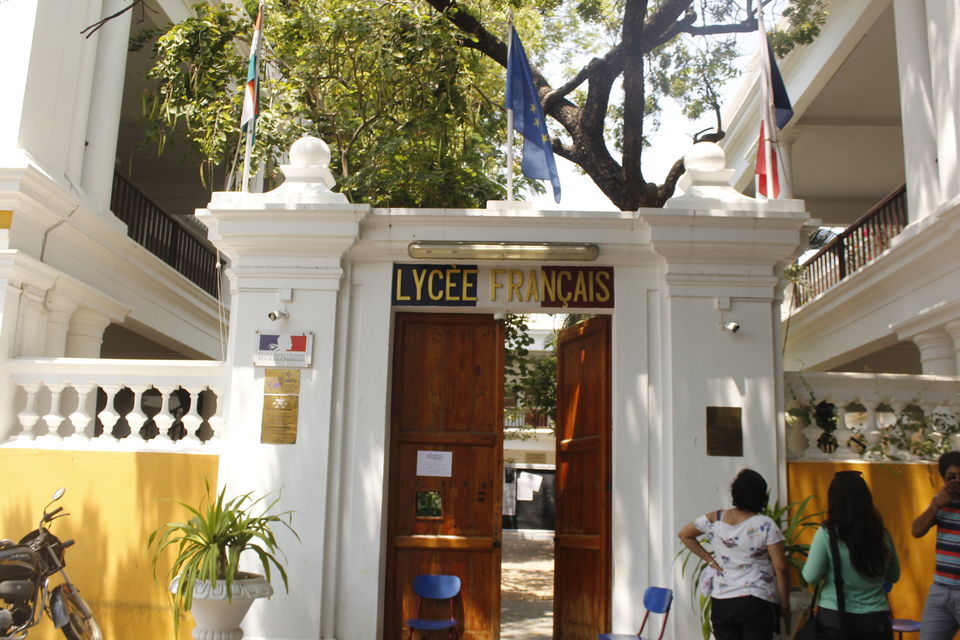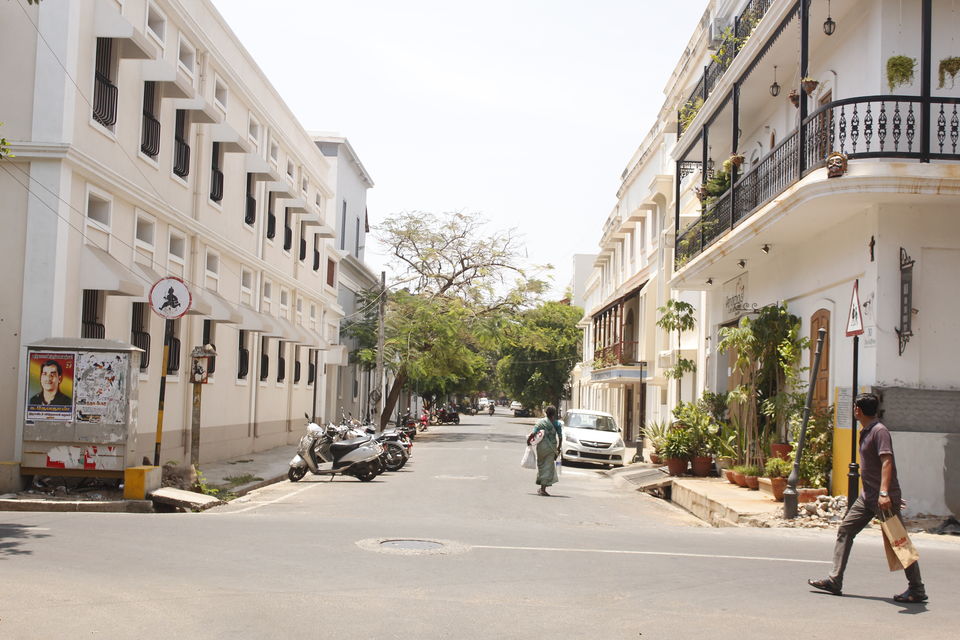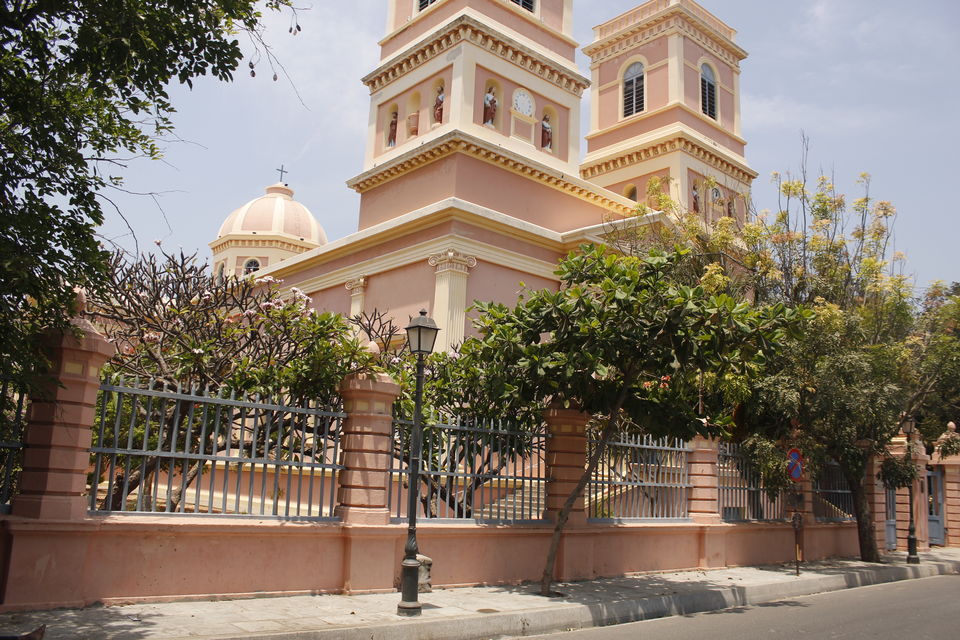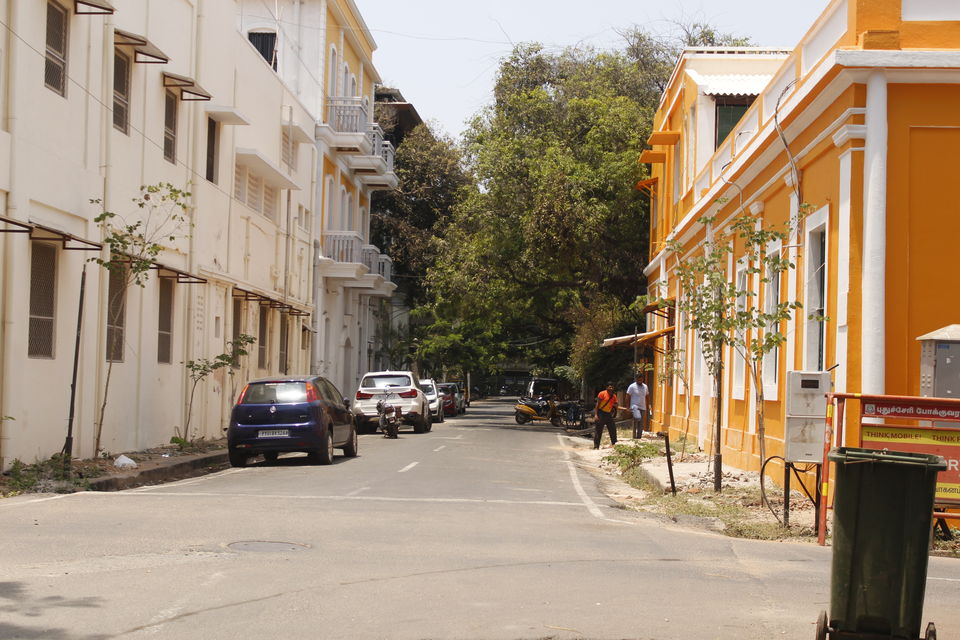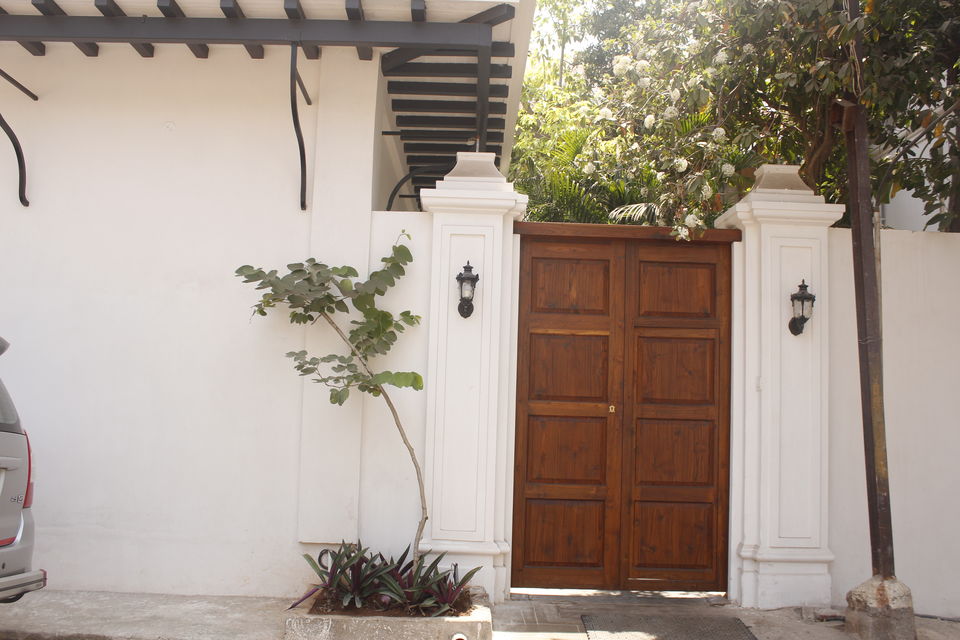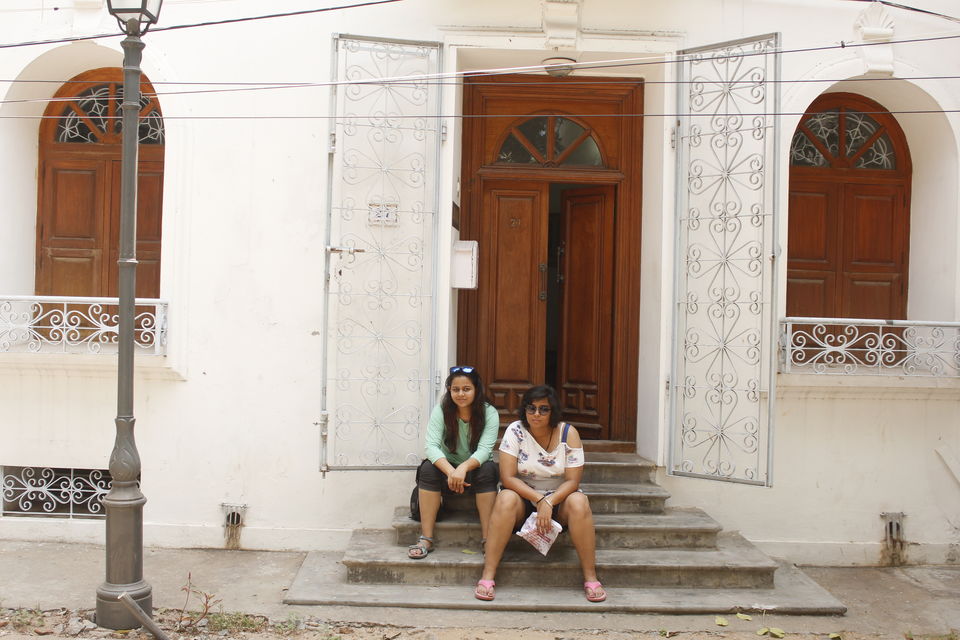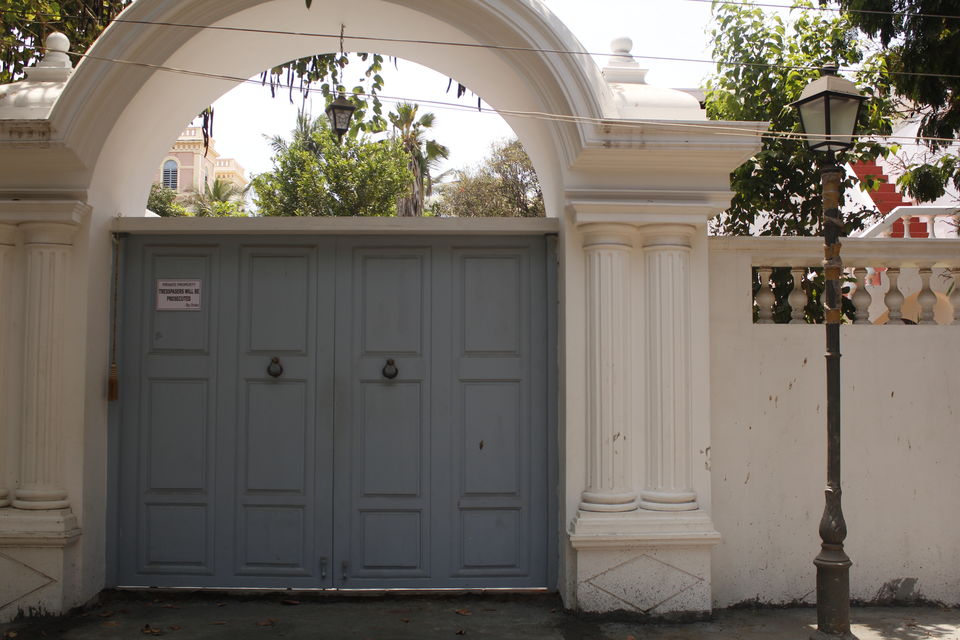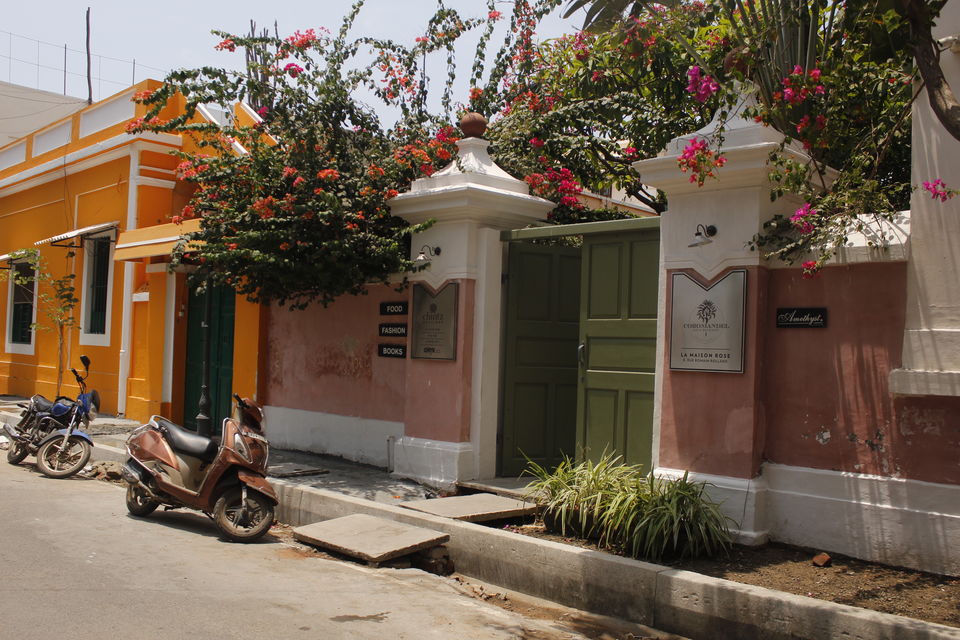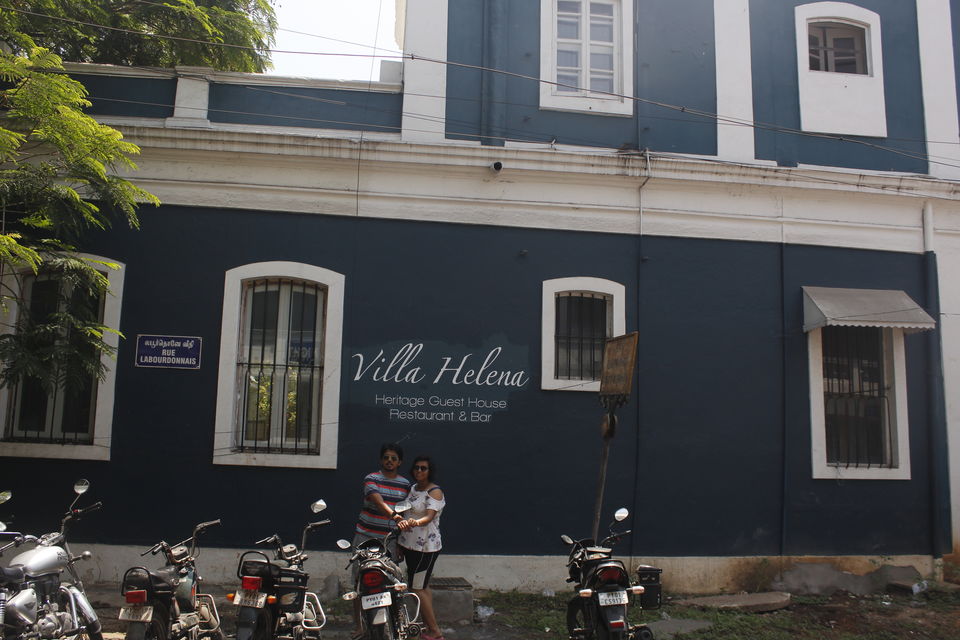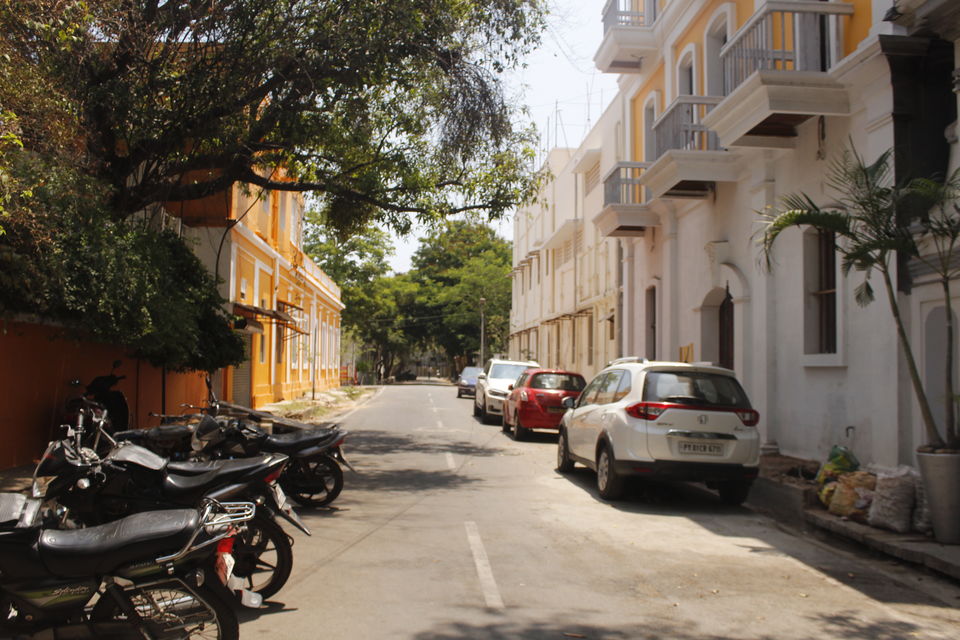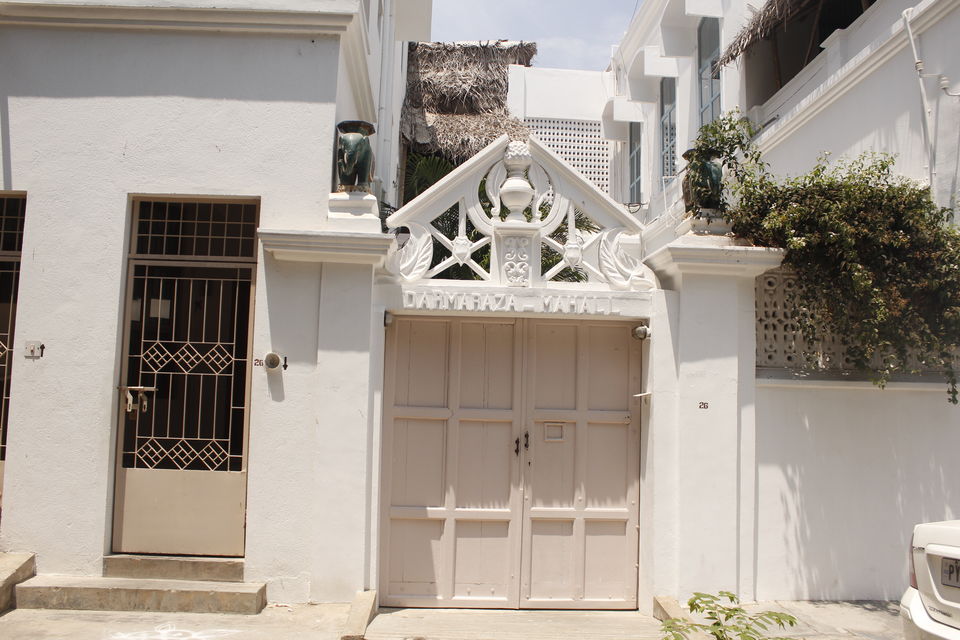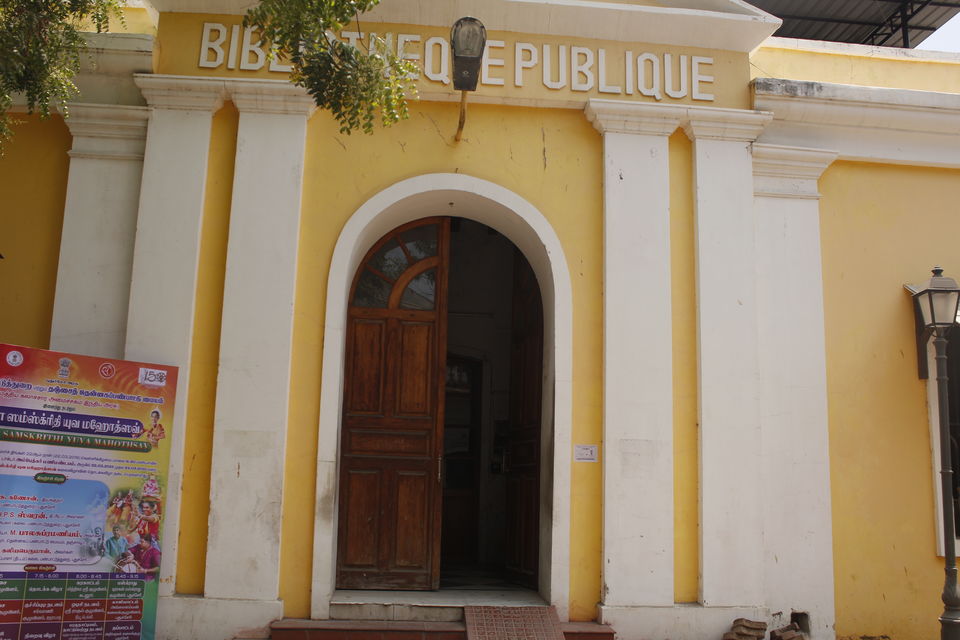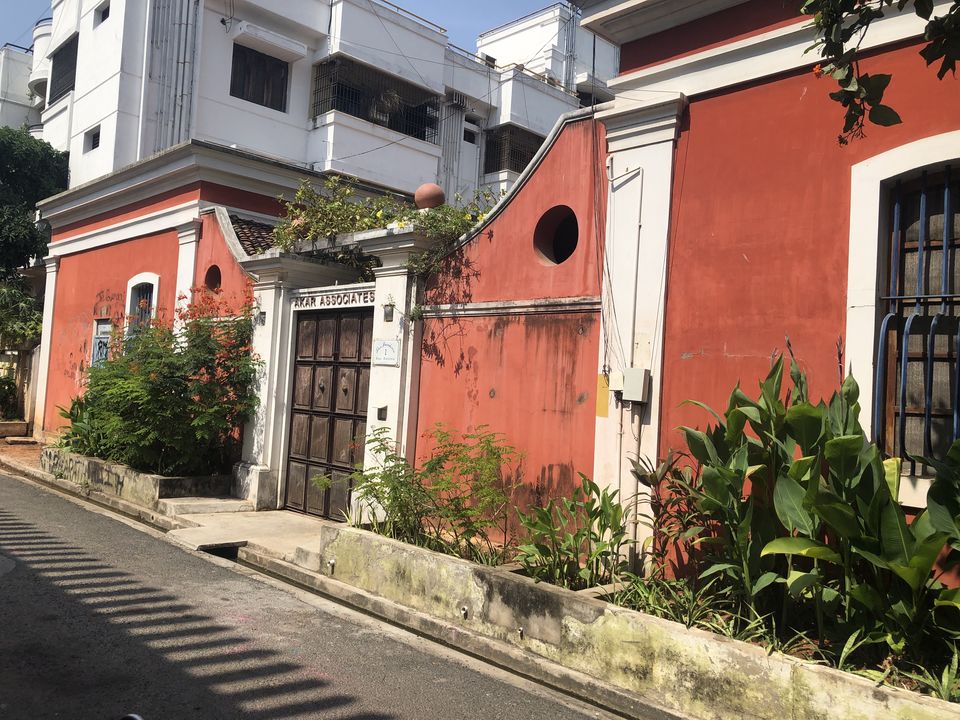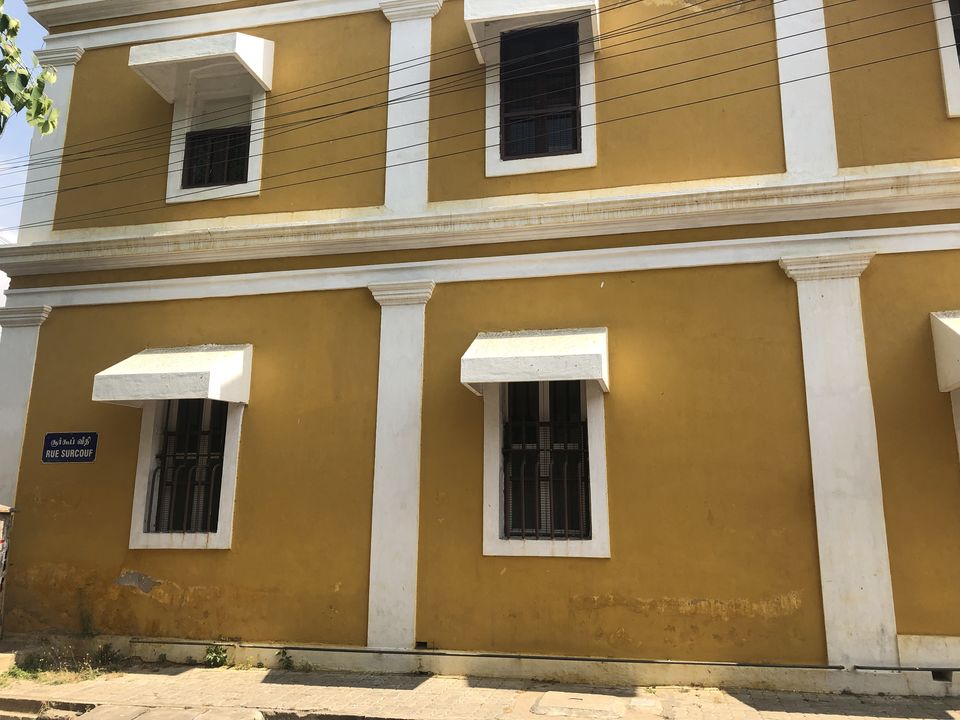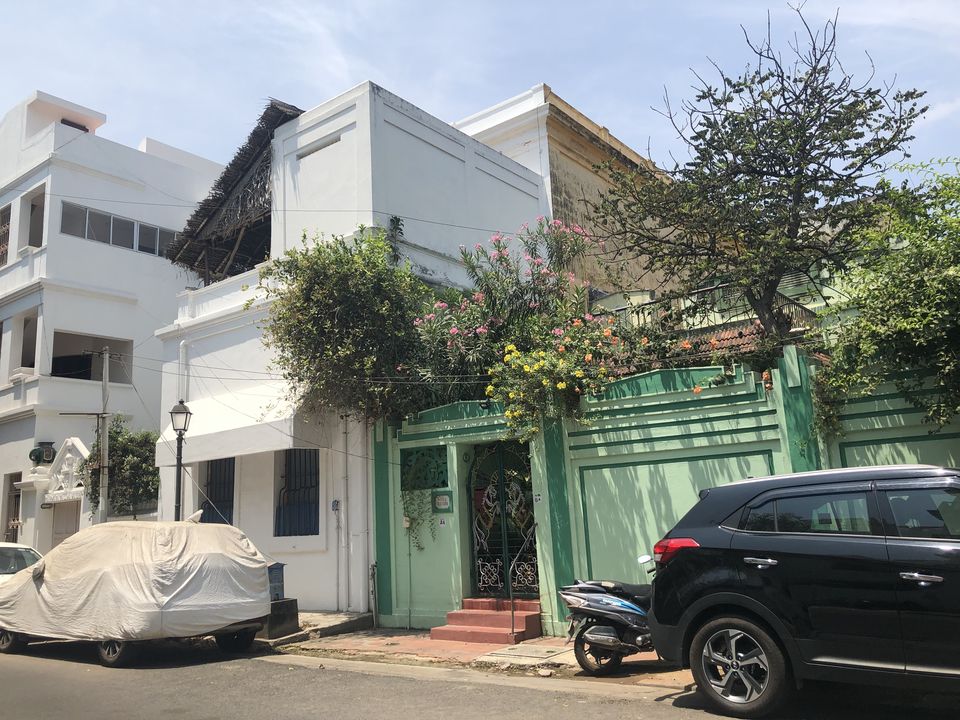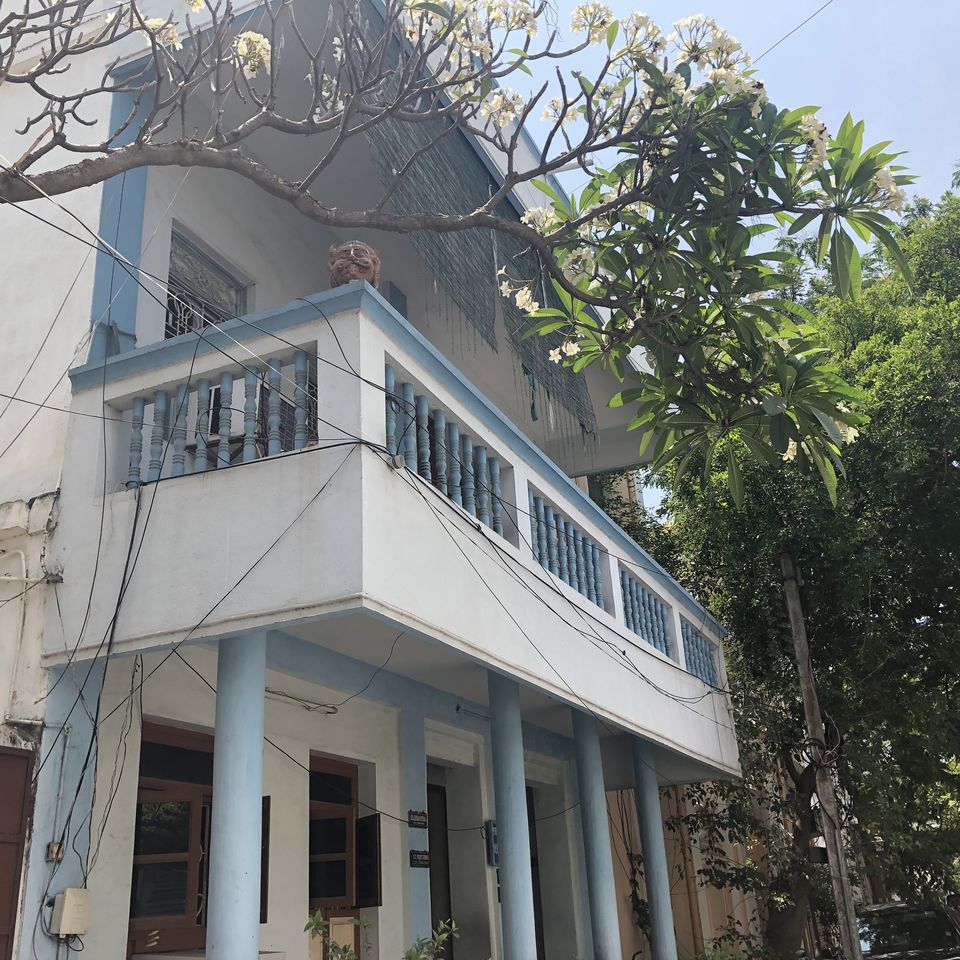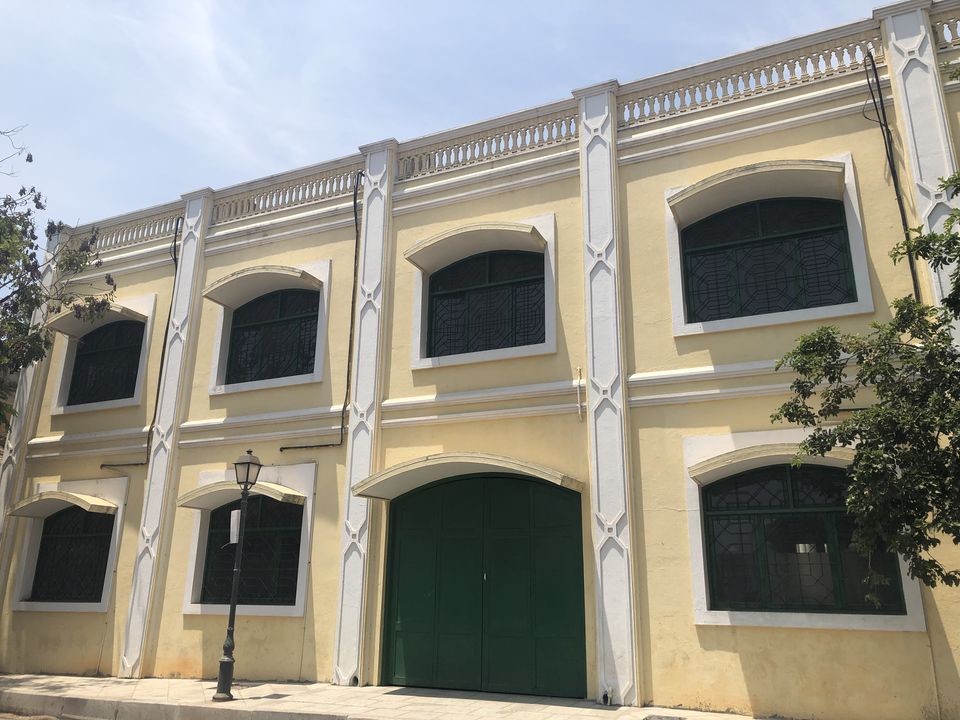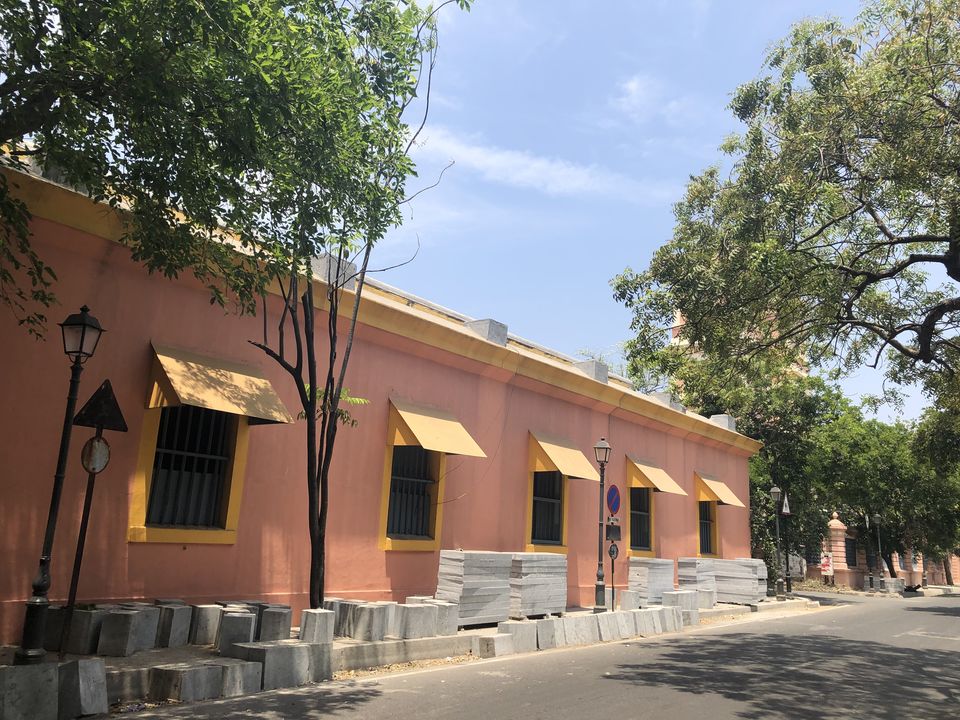 The city has many colonial buildings, churches, temples and statues which, combined with the systematic town planning and planned French style avenues, still preserve much of the colonial ambiance.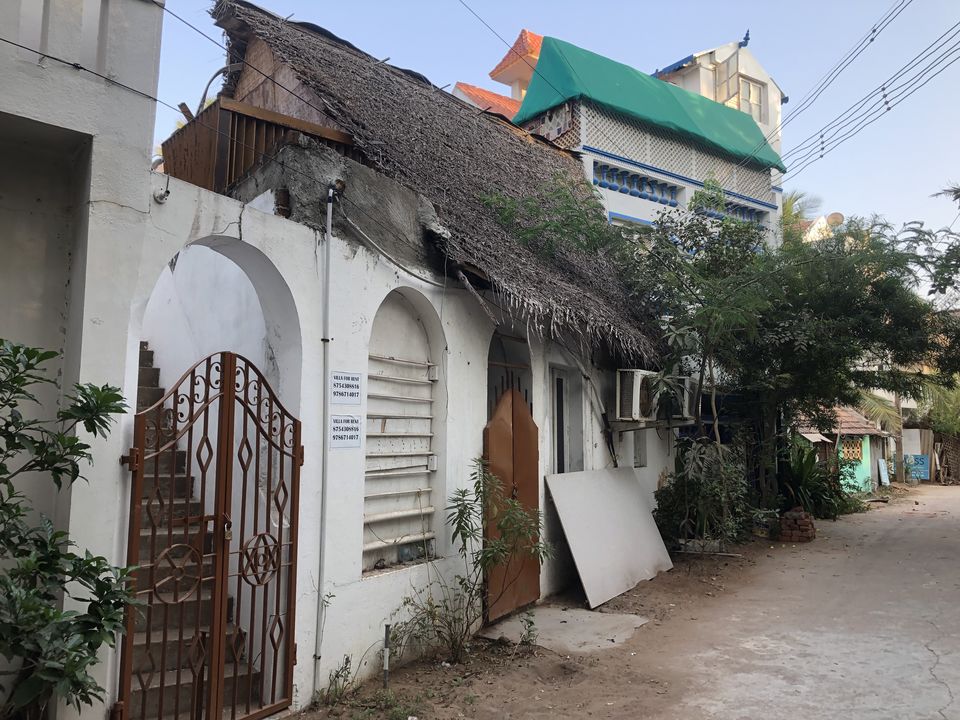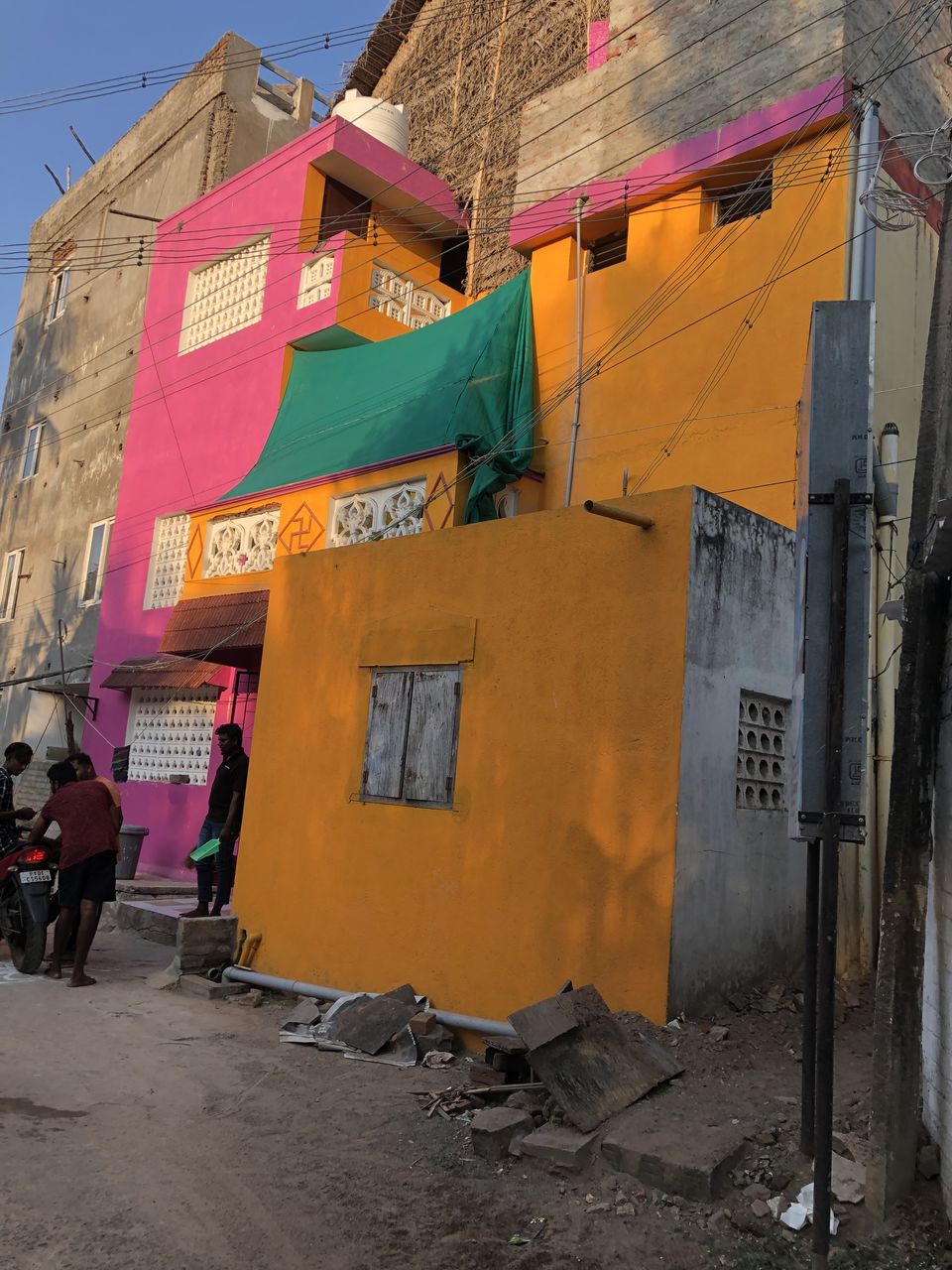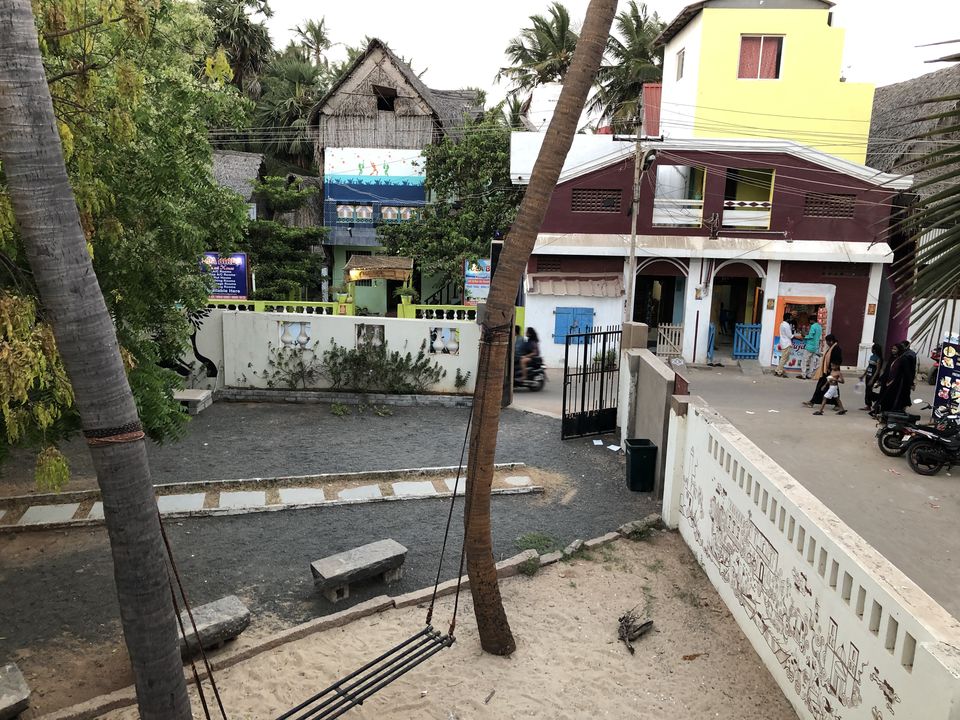 Tip to reach Pondicherry via road
If you plan to reach Pondy from Bengaluru via NH48, please avoid taking exit to NH77 after Krishnagiri. This is road is patchy, muddy & so many pot-holes. Google map suggest this route as the fastest which according to Google was fast by 3-4 minutes.

The route to follow is Bengaluru --> Hosur --> Krishnagiri --> Take left to Chennai highway --> Ambur --> Arani --> Pondicherry.
The higway after Krishnagiri is exteremely good, was my best experience in terms of driving.
Where to eat in Pondy
On internet you will find a lot of must visit eateries in Pondi. However, I'll list out the eateries which we tried & would definitely recommend to everyone.
1. Baker Street
The best bakery experience I ever had in my life till now. The Croissants are must try here.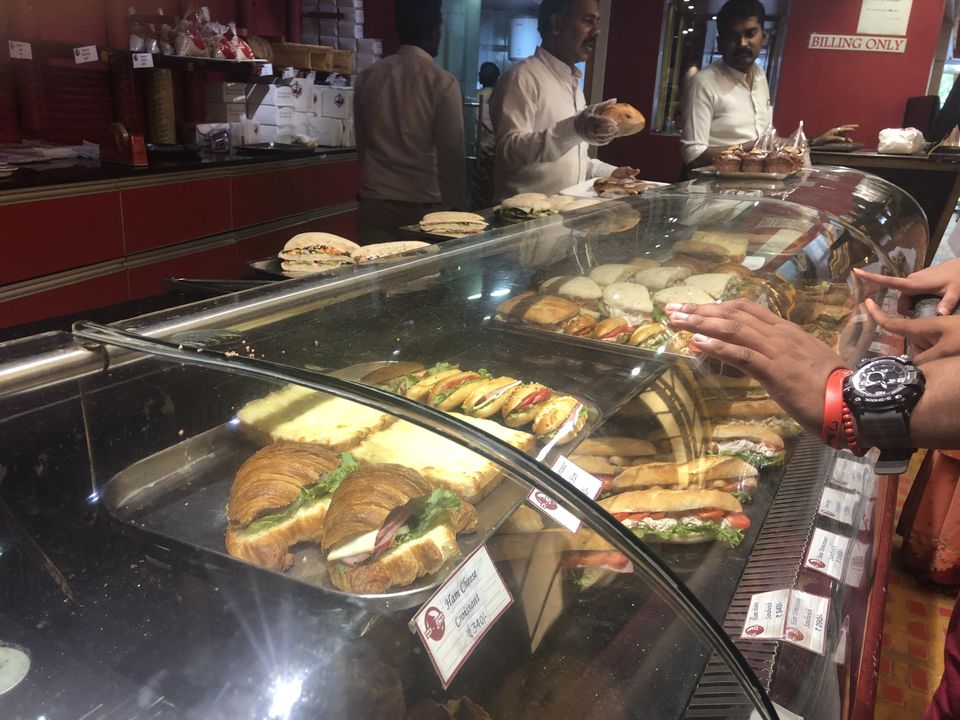 2. Bullet Chicken: Street side BBQ ( South boulevard road )
After a evening walk on the White town promenade, if you feel hunger, Please don't shy to try these street side BBQ. They are delicious & must try.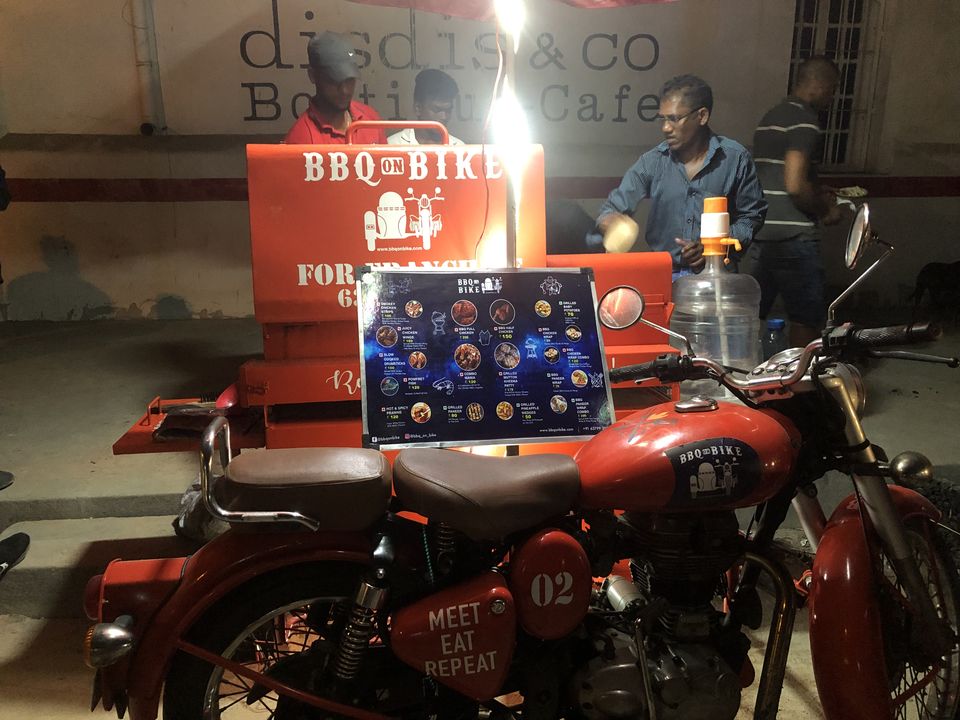 3. Cafe des Arts
Although the menu looked promising, however this place always crowded. We were asked to wait for 45 minutes. Since we were hungry, we had to leave in disappointment. Whenever to plan to visit this place be prepared for ample waiting time.
4. Selvi Amma Home Food
I would call it as dhaba food in Pondy or Bistro food :) , located right at Serenity beach. We were craving for some sea food after our time at Serenity beach & I'm glad we spotted this place. The Fish fry & prawns are lip smacking. This place is small hut like structure run by village women, don't expect ambiance.
Fish & prawns served here are so fresh, you can't stop yourself ordering another plate. Please avoid if you are vegetarian.