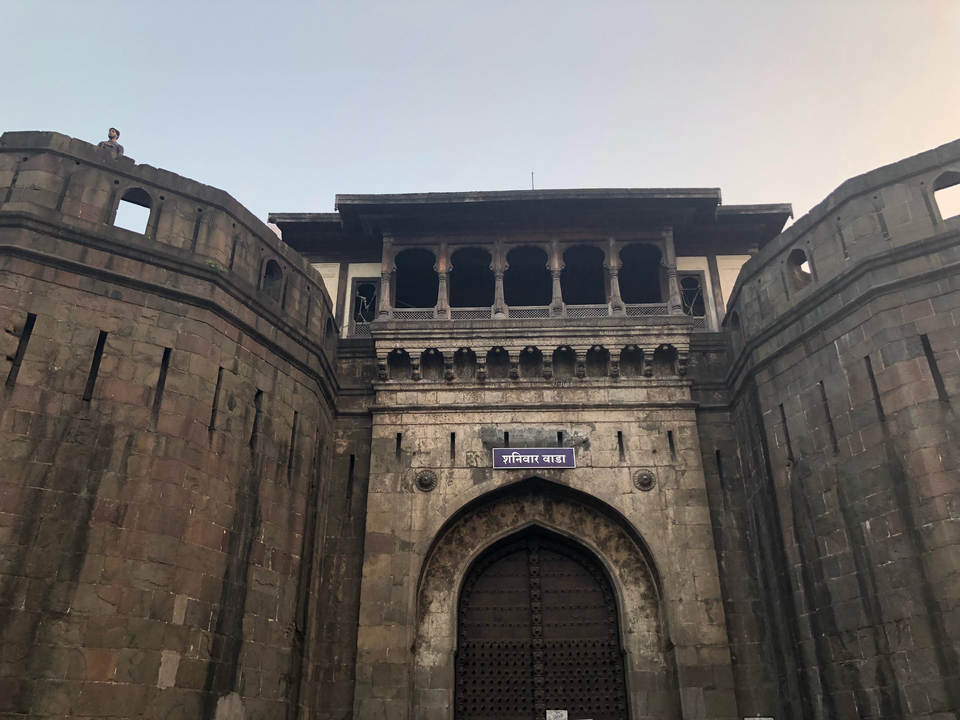 As I passed by this traffic jammed lane on a Friday night, I heard a child's cry. "It's Narayan Rao", said my Cabbie even before I could question. His body language seemed to show some pride in the answer as he continued..."Young Narayan was killed by his aunt and uncle for greed of power and money and the cries you just heard were the ghost of the boy screaming "Kaka Mala Vachwa(Uncle save me)". The ghost haunts the walls every full moon night to enunciate his story to generations after generations ".
I was experiencing goosebumps through the story and started to think why even the richness of people never brought contentment to their lives. A fort as big as this could not survive the wrath of its homies thoughts and actions.. 'Sigh!'.
Next day when I visited the fort, I spent a few early hours learning that the entire interiors of this magnificent palace were burnt down as a result of turmoil within the family and what survived to tell the tale is what we see in the remains of Shanivar Vada.
If you are in Pune, it is a must visit on your list of things to do in Pune.
Quick tip: Close by to Shanivar Vada is the Aga Khan palace where you would witness the tombstone of Kasturba Gandhi.