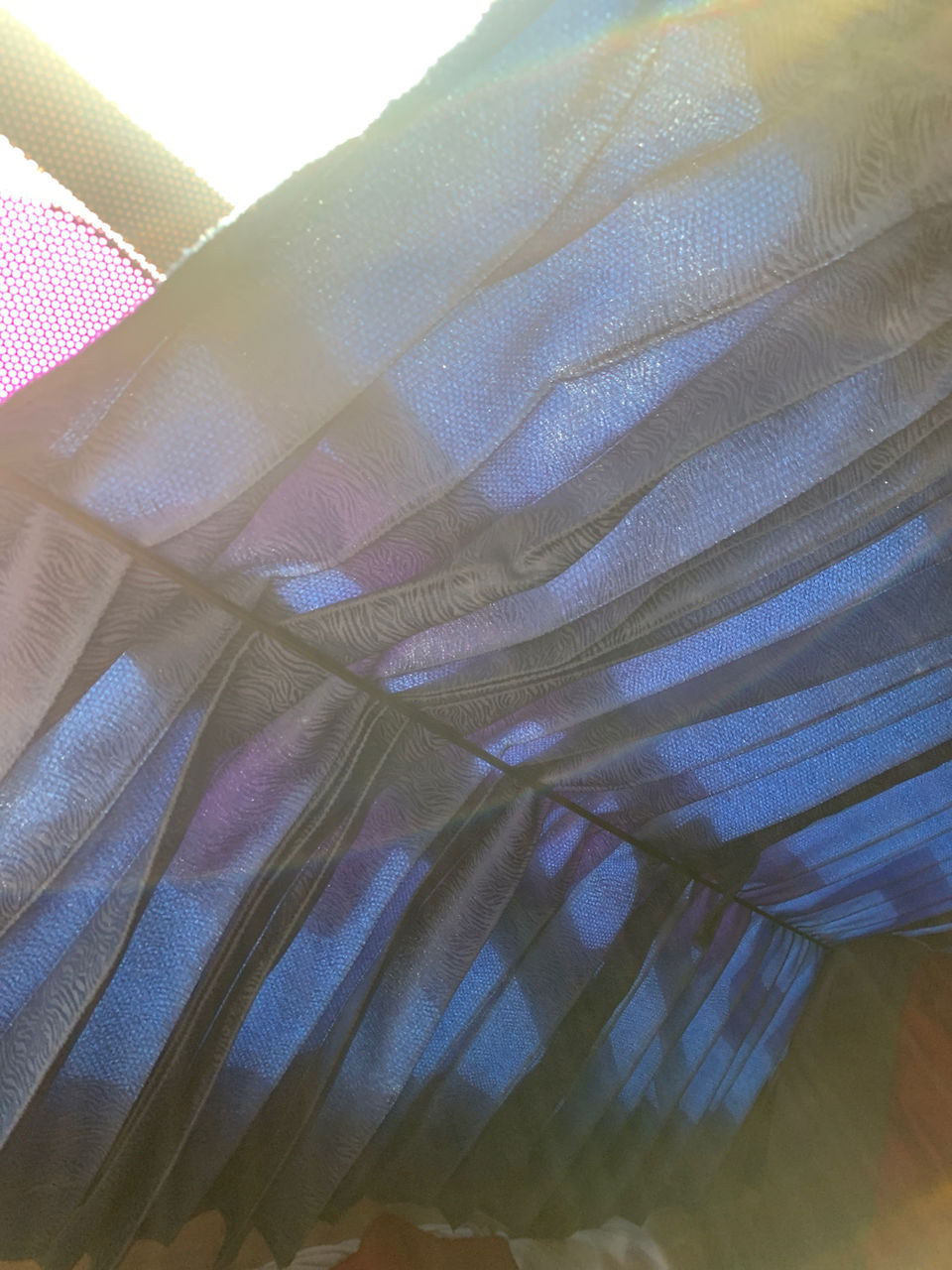 Post the lunch I went to see the Immaculate
I work at a company in Hinjewadi. My bus was scheduled to leave at 9PM sharp from Chandan Nagar, Pune. And since it was Friday, due to traffic I was fighting time to reach the place. Even though I left office around 7PM, two hours were not enough.
Lesson 1: Don't ever trust traffic on a Friday specially when it's December and people are leaving for holidays for Christmas.
Luckily the driver agreed to pick me at Viman Nagar, though he gave me a taunt ;)
I boarded the bus Prasanna Purple. Super Clean, with white sheets, had a blanket, charging point; perfect to make a 12 hour journey.
My personal space in the bus had a cool TV as well, and no, not all buses provide that.
I am alone on this journey, and I am already having a lot of fun.
I reached Mapusa, Goa at 9AM. The bus was 15minutes early which is great. But the hotel checkin is by 12PM. So I decided to meet my best friend who luckily works at Mapusa itself.
FYI: I came here specifically to meet my best friend as she is expecting and I wanted to see her so bad.
I got fresh at her office, and we both came to have quick breakfast. After a little chit chat she was back in her office and I was back on road.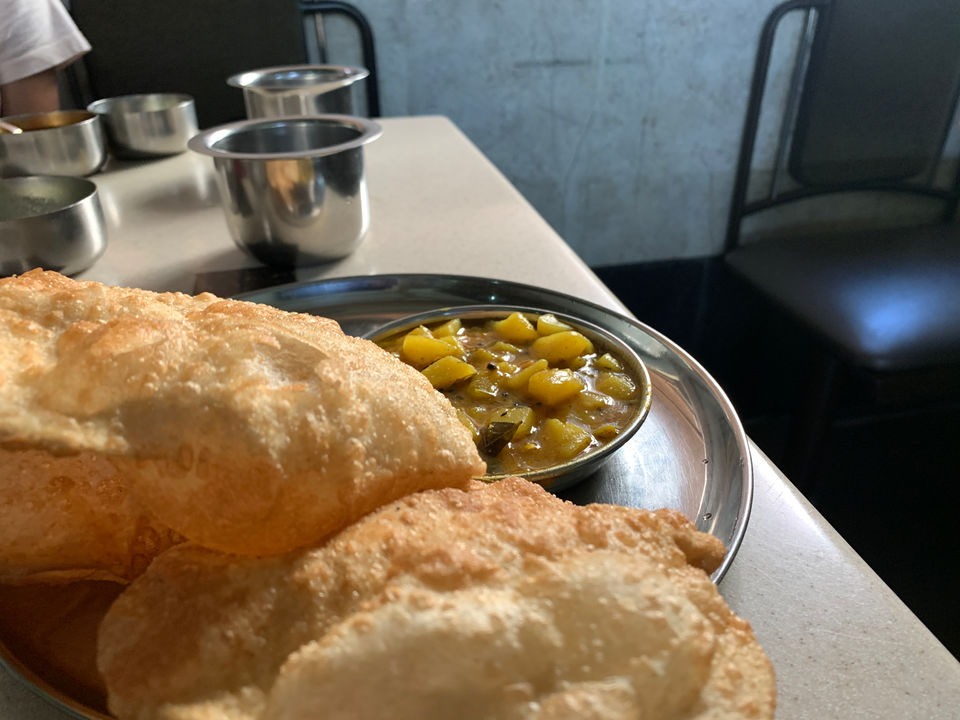 I booked a cab to reach my hotel and checked in by 11:30 PM.
Lesson 2: Travel cab applications in Goa aren't that friendly and can take a lot of time to book you a cab.
I had booked an AirBnb in Chapora which had an amazing view. Spent a little more than my budget but the Infinity pool with the view of Chapora Fort and Morjim Beach was worth every penny.
Name of the place: Symphony by Ashray, Chapora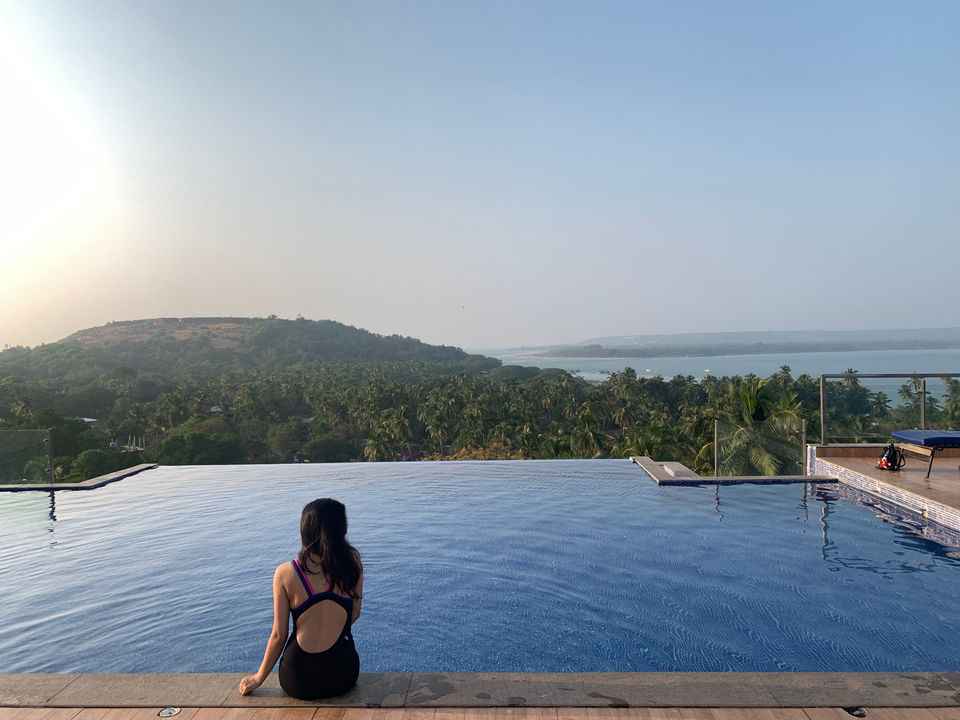 I got fresh in my room and decided that I should either visit the pool just before sunset or early morning. And I got out of the hotel waiting for a friend who was also on a solo bike ride to Goa.
We met and started exploring Goa, not beaches yet since it was so sunny; December and Goa is still so hott.
We stopped to have Lunch at my favourite restaurant 'Shamees' near Condolim Beach.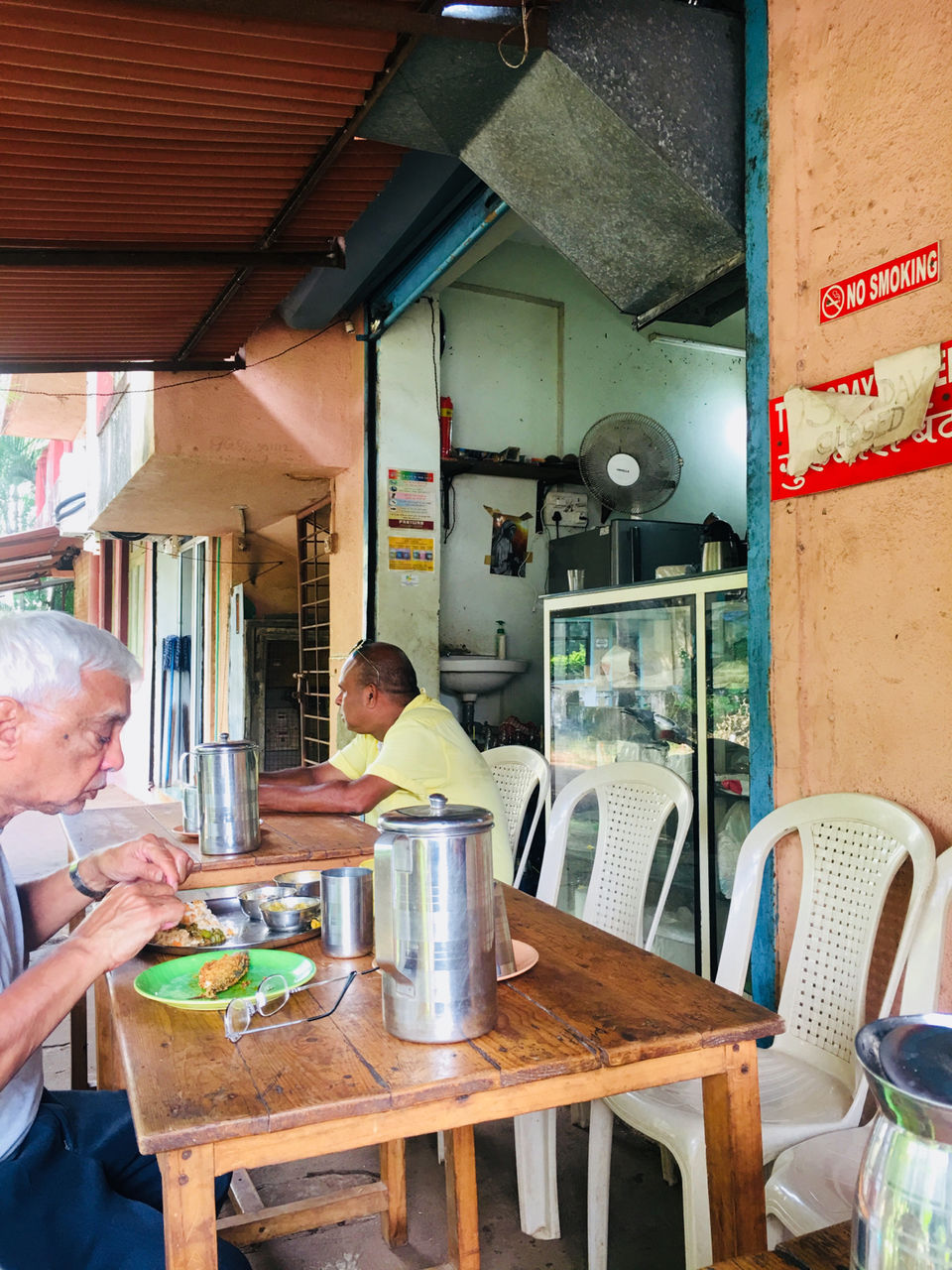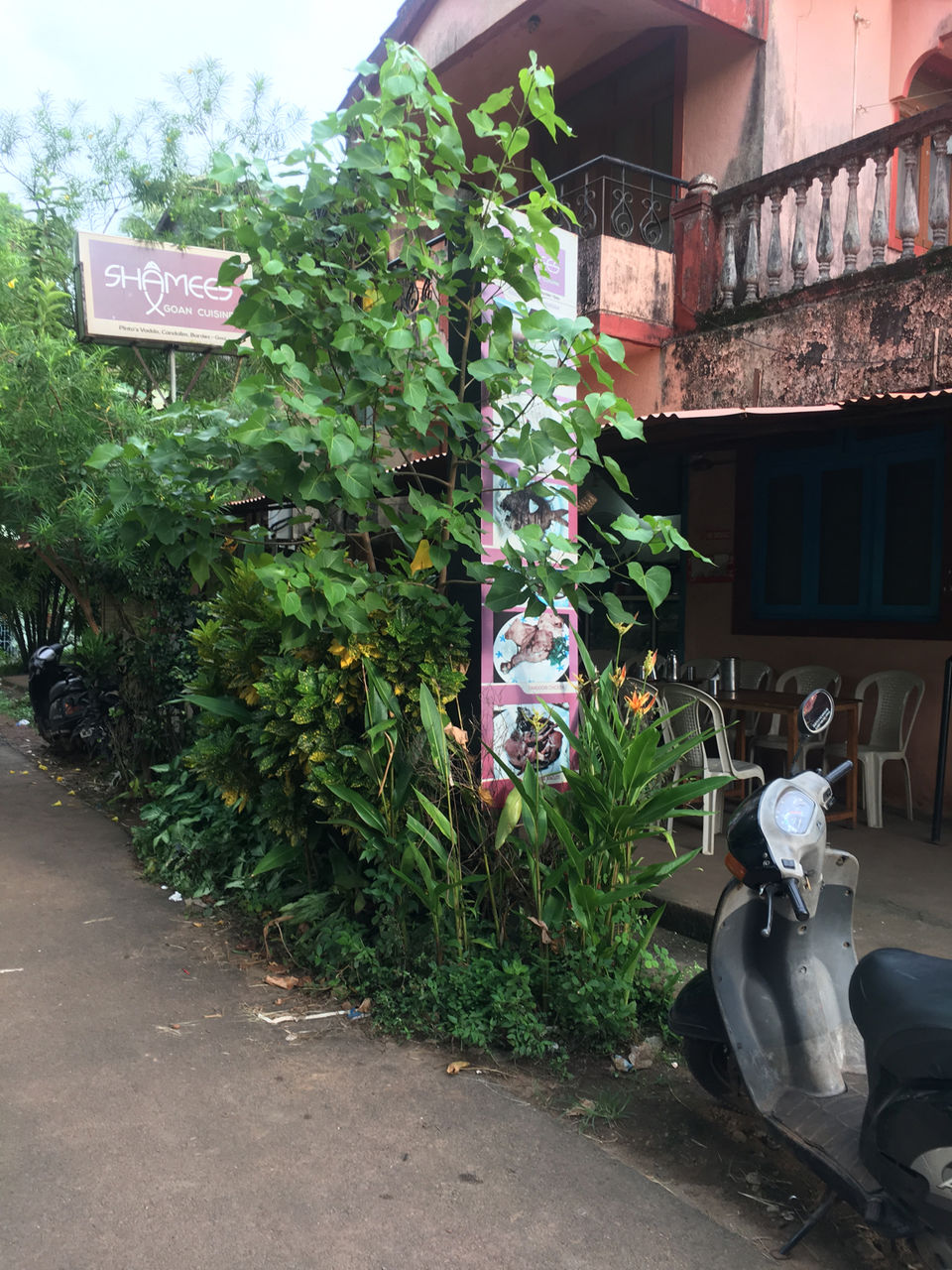 This place offers home made Goan fish thali dish which has flavours of its own.
I visit them every time I go Goa, why? Cuz of the awesome Solkadi they make. It is my favourite and relaxes every inch of your body.
And it costed hardly 500Rs for two people.
Not to forget, I kept drinking Solkadhi till my tummy asked me to stop.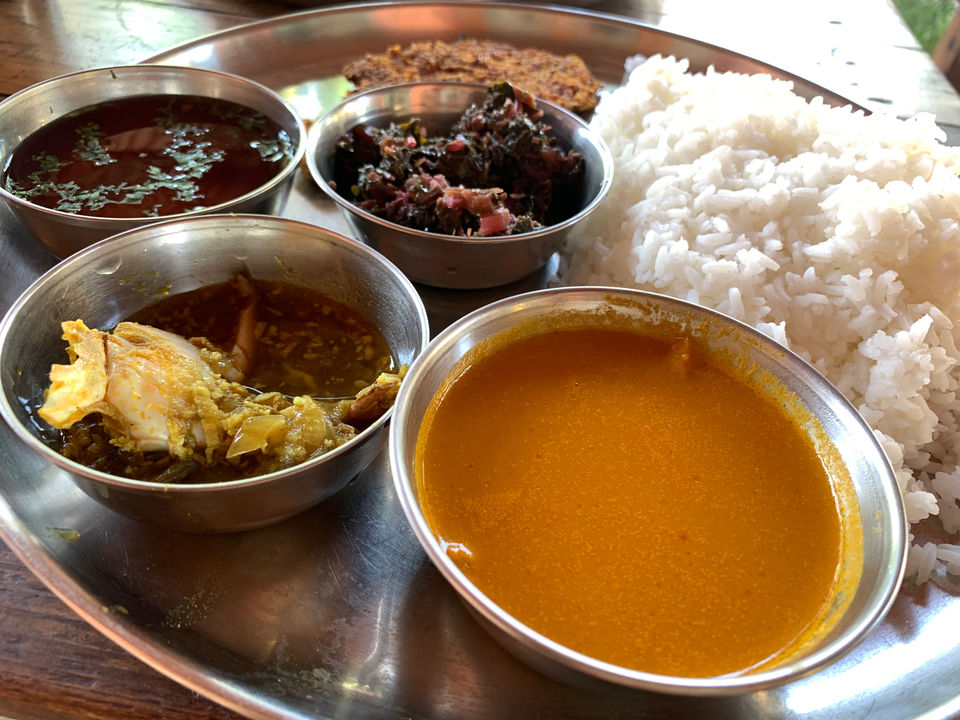 Post lunch we went to see this beautiful Church, very famous which can be seen in movies like Josh, Aashiqui 2, Dilwale, etc.
'Our Lady of the Immaculate Conception Church, Panjim'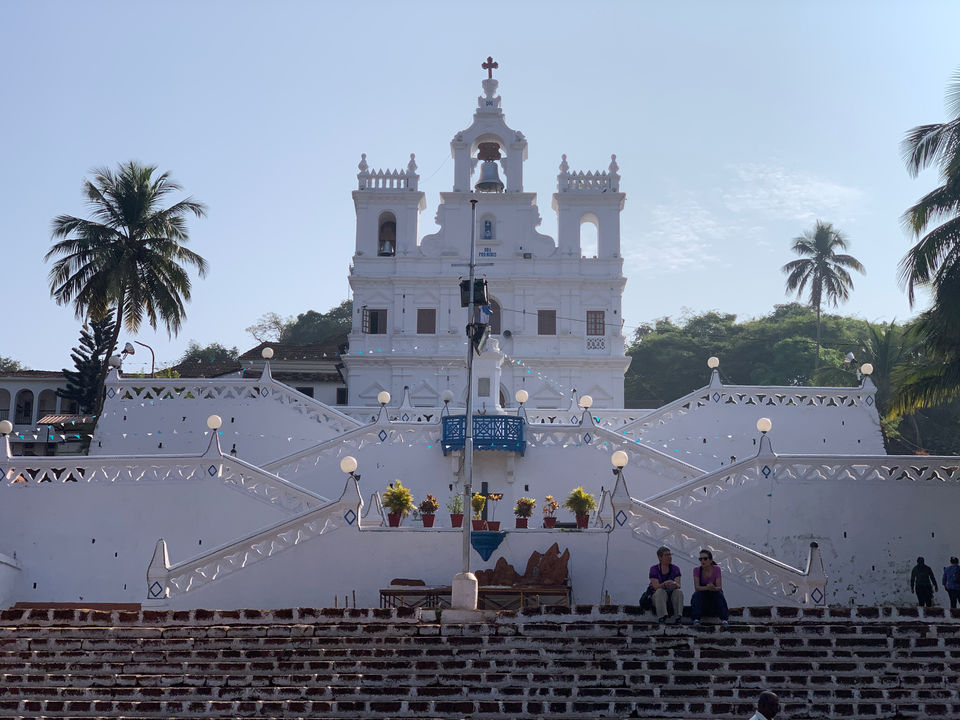 My friend wanted to see this church since it was so famous. This church always has visitors, thanks to Bollywood. But this church has a charm which attracts you to keep looking at it.
After clicking few pictures we left for 'Parra Road'. The famous scenic road used in the movie Dear Zindagi where Alía Bhatt and Shahrukh Khan can be seen cycling for a scene while having a chit chat.
I so wanted to click some pictures and put it on my Instagram. But, it wasn't that easy.
Lesson 3:
Point 1: The road is very busy; to click 10 pictures I had to wait for half an hour as vehicles kept passing the road.
Point 2: You will find other tourists as well who would be waiting for same opportunity like you.
Point 3: This place seems quite famous for Pre wedding shoot as I spotted couples taking multiple takes to get that perfect walk while glaring into each other's eyes and I had to watch them do it.
Point 4: Hardly any shade here so prepared to be tanned, inspite of putting on SunScreen.
Point 5: Carry a water bottle, VERY IMPORTANT.
Here is one of the shots jiske liye papad belne pade.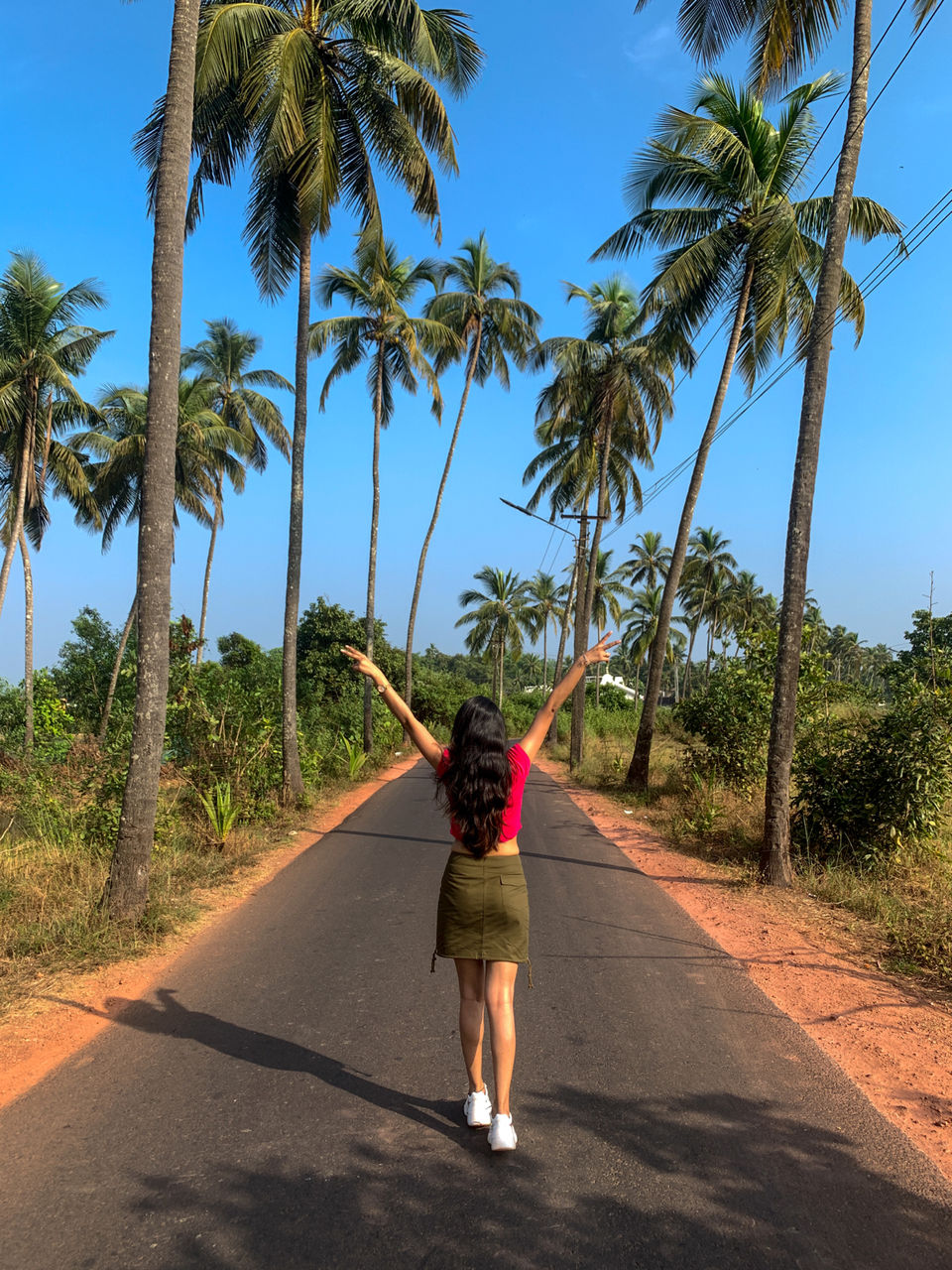 It was December, but Goa was hott. So we decided to spend some time in the pool which was a beauty.
I booked this place using Airbnb and the best part was the Infinity pool with an amazing view of few palm trees, Chapora fort and Morgim beach.
I decided to capture this properly for my Instagram.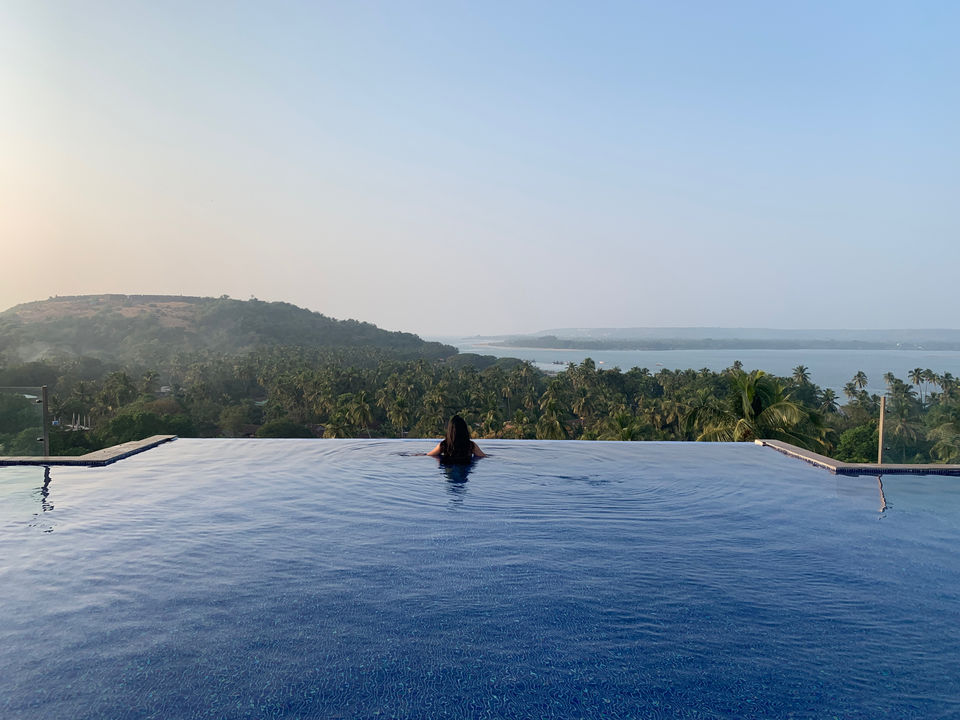 Check out my profile https://www.instagram.com/my.weekend.story/ for some other amazing pictures of the same place.
Watching sunset here was a beautiful retreat ❤️
We decided to end the day by having dinner at Ritz and came back home as it was already late.
Riding through the roads, feeling the Goan breeze was so satisfying can't even describe in words. I felt alive and a free soul. I guess, Goa does that to you. Isn't it?
Frequent Searches Leading To This Page:-
weekend trip from pune, weekend travel from pune, weekend getaways from pune, weekend holiday trip from pune, weekend trip from pune