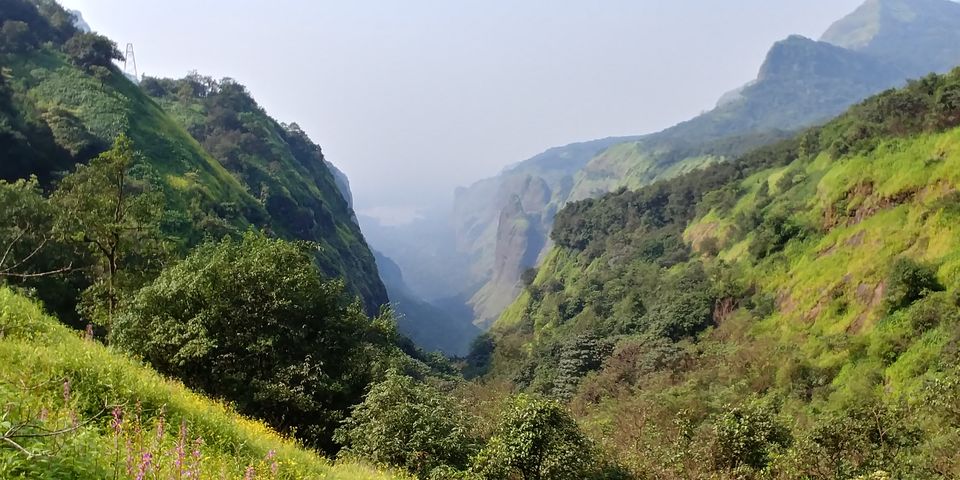 A trek that had changing landscapes, started alongside what you could call a mini-dam and went through huge lawns of bushes, grass, forests, flowers and what not. Yes, I'm talking about none other than the trek to Andharban, which I had been to on the last day of September 2017. Co-incidentally it was Dusshera, and there were hardly any fellow trekkers.
The group was AwaraRahi led by Omkar as our trek lead and Akshay, as our volunteer who was the back lead.
So, we started around 6 in the morning, and had breakfast at a roadside hotel somewhere near Pirangut. And reached our start of the Andharban trail, besides the Pimpri dam around 10 AM, and had intro session there itself. This place is very close to Tamhini village, though you don't actually start from that village.
Had a water break at the village Hirdi in between the forests, and that was the only major halt in our trek, since lunch was to be served after the end. Wished them villages a Happy Dusshera and began again, only to be welcomed by a relatively steep descend, which required cautious steps and balance to complete.
Then, came the meadows where you could see grass, and elsewhere you could see blooming flowers in different colours mainly yellowish white and purple.
On seeing those lush lawns of grass made everyone really just want to lie down and relax for a while!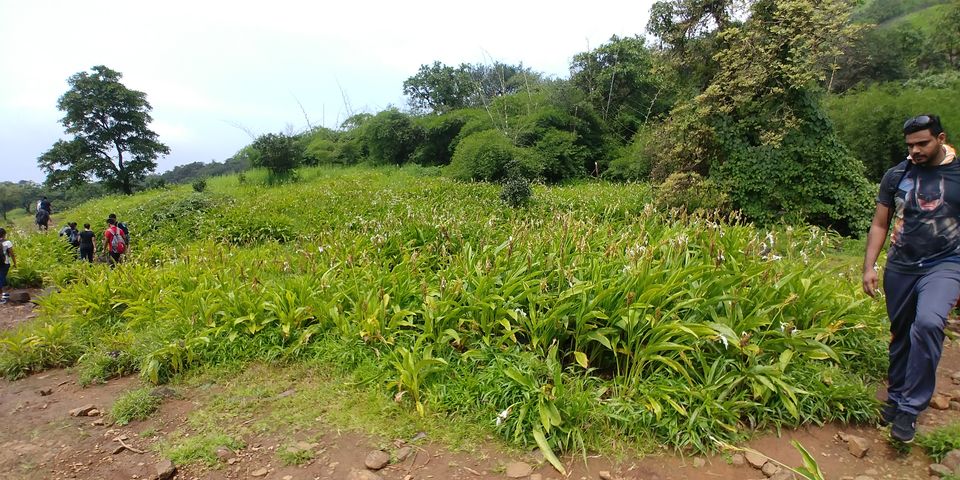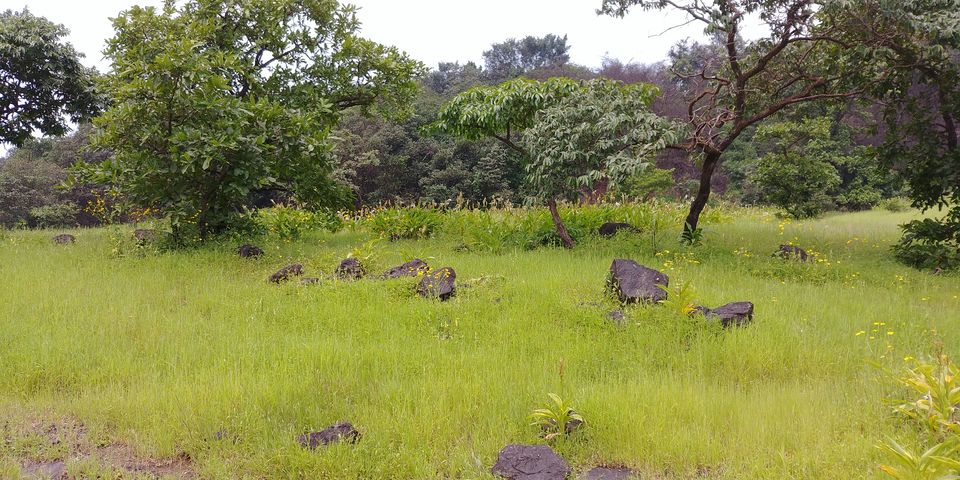 The view from there was scenic, and we could now see the trail which we were going to pass. Off we started around 10.30 towards Kundalika valley at first. This was a trek that consisted of landscapes changing after every half an hour, walk through the forest, beautiful meadows with grass and different blooming flowers, walk alongside a valley, a little steep descend (which would have been lot more difficult if it had rained), half an hour of ascend and crossing 2 small and 1 relatively mid-sized water streams.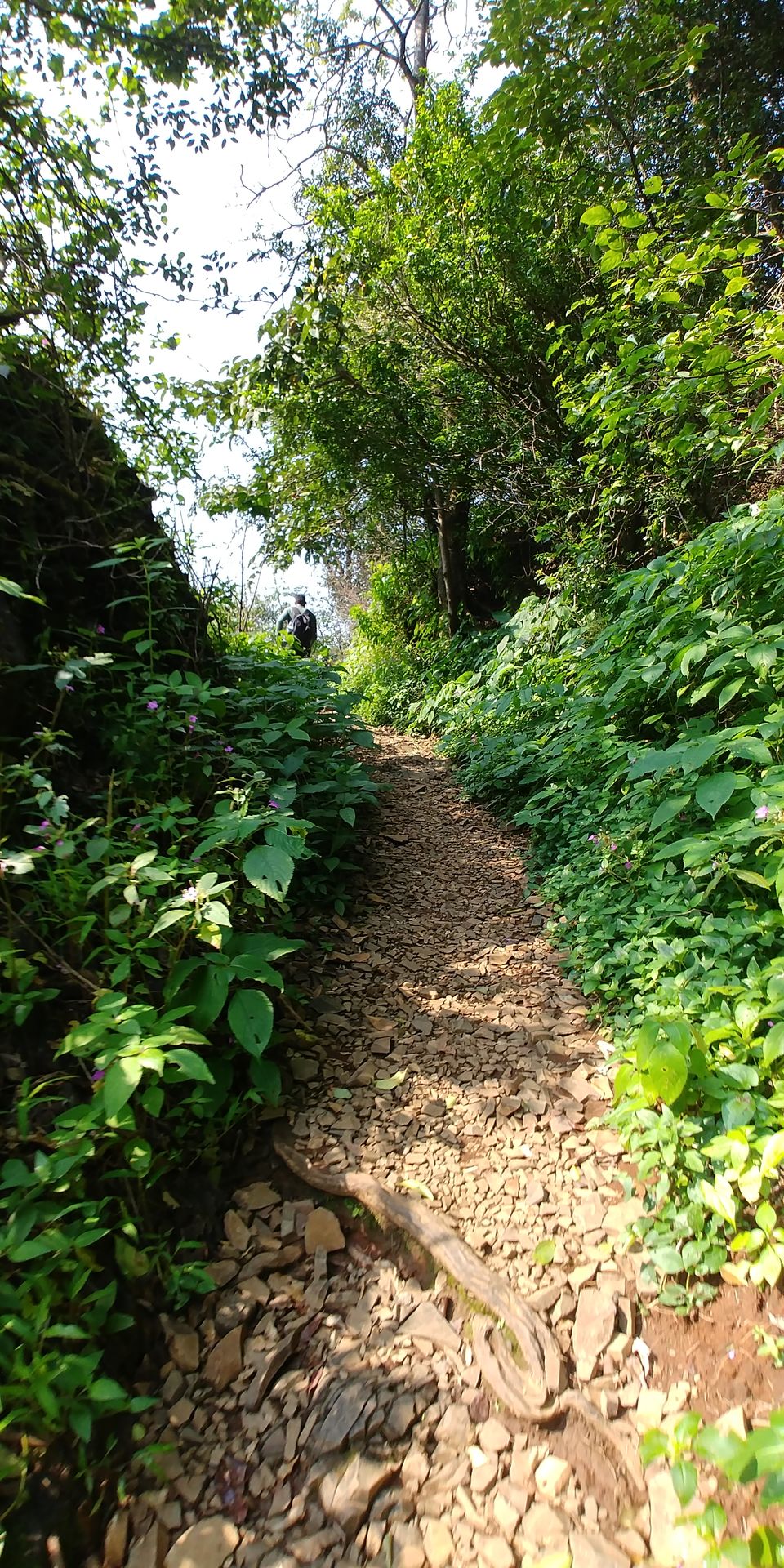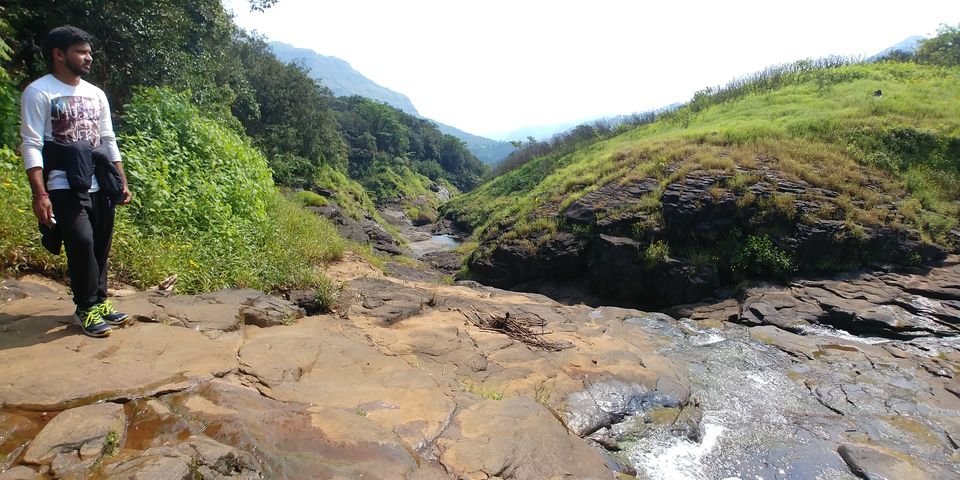 On the way, you can see a ravine, which is actually the starting point of another version of this trek, but from Bhira village (Bhira Dam backwaters). The initial phase is very close to the edges of the valley, and you pass a few water streams, which were fortunately filled with less water made it easier to cross, but less fun for some who wanted to get drenched :P
Then, you get to pass through thick and dark jungle, where there's hardly any sunlight. But however, it wasn't very warm though, neither too cold as the sun and clouds decided to play hide and seek, so didn't make much of a difference.
Spotted a different kind of fungi called bracket fungi on the branches of trees, which looked very unique and beautiful.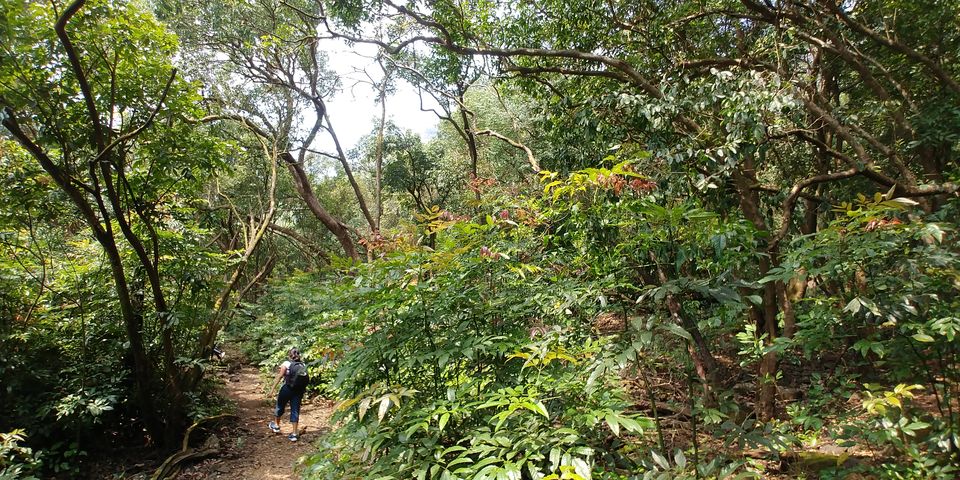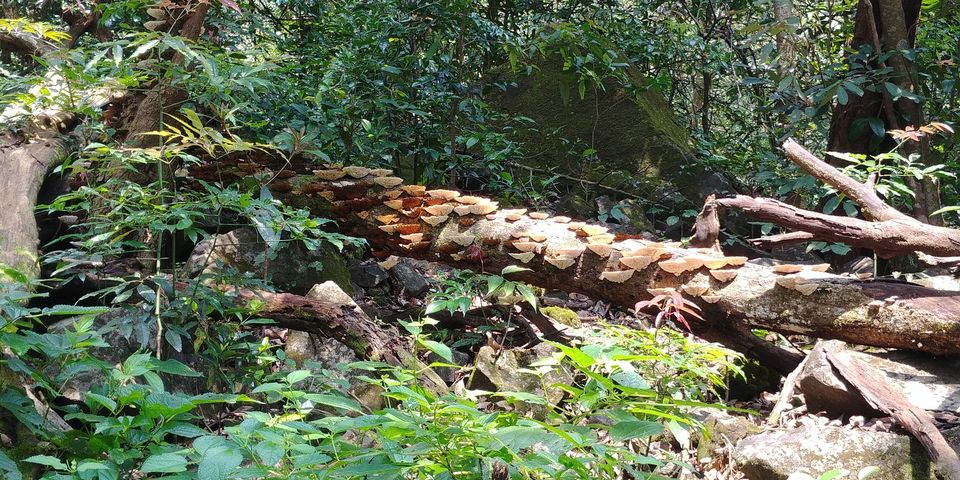 Now, the weather really began to change as we could see rain clouds on the horizon, and the heat was pretty much non existent at this time. However, by the time we reached this stream, it was not to be and the sun came up a little again and all we could do is soak our feet and play with the water on each other :P
Spent a good 20 minutes here; and then began the last hour of the trek, that included an ascend for half an hour, got an amazing view and then immediately a descend that took us on a trail just adjacent to TATA's private dam, which was the endpoint of our trek.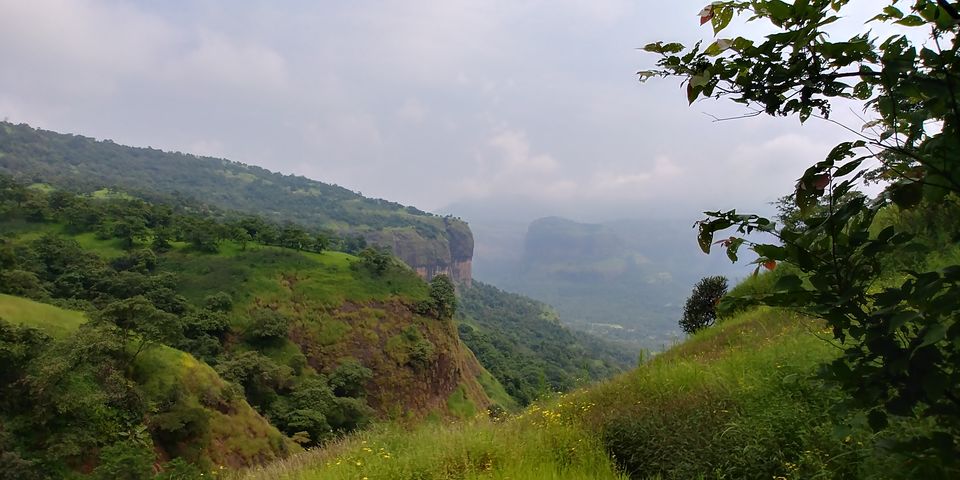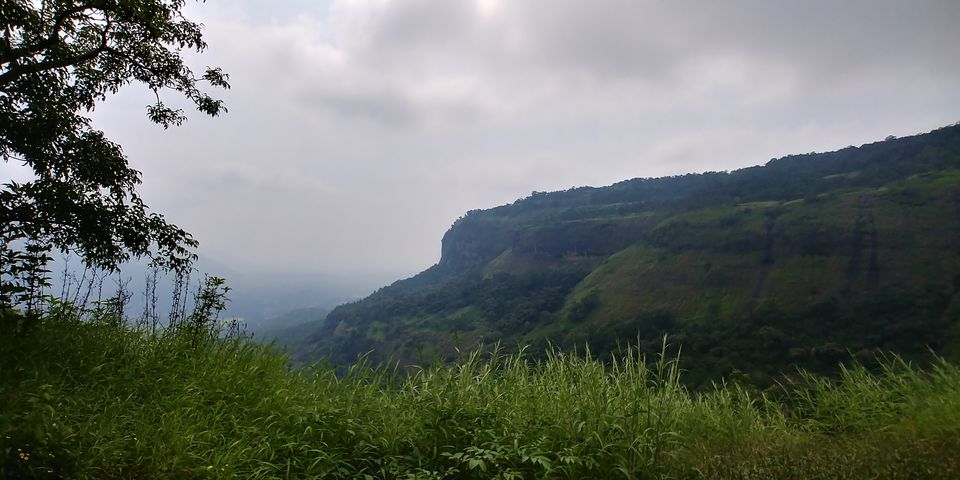 Lunch was at Kulkarni Khanaval at Patnaus village, which was a 5 minute drive from there. It was really tasty and all of us, being really hungry since it was already 4 PM, had a stomach full meal. Return journey began around 5, as it began to pour down heavily. By now, everyone was pretty much exhausted, so directly slept till around 6.30, when we had tea and snacks somewhere near Pirangut.
Reached Pune at around 8 PM, to draw to a close yet another memorable and thrilling nature trail. To conclude, a moderately difficult and an absolutely recommended trek to do especially in the monsoon for splendid and changing landscapes on the trail!