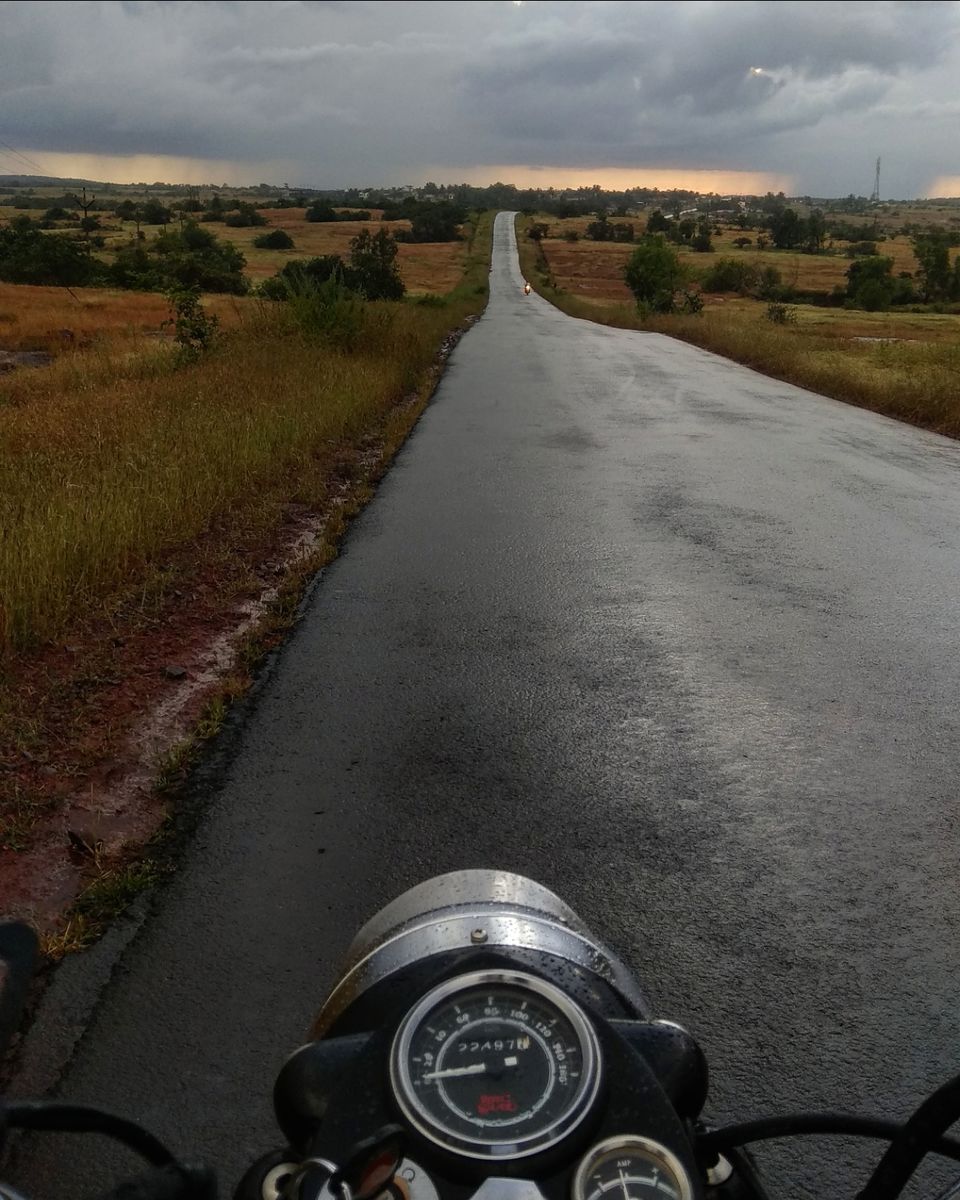 The monsoons last year in Pune were harsh, in fact it was an extended monsoon. Since I got posted here right at the onset of rain, settling down into new place took a little while. But by September my wanderer feet were itchy and after a 20 days trip to my hometown - Dehradun I got back to Pune only to plan another trip just after a week.
Itinerary was finalised, some bookings made, motorcycles serviced and here we were Me, my wife and our little one out for this much awaited roadtrip to Konkan coast riding on our bikes. It ll be a progressive blog of our roadtrip giving our day wise activities as we wandered the beautiful country side of this less frequented territory of India.
DAY 1 was a longish ride from Pune to Ganeshgule (about 350kms). For bikers u see it's the journey which is more fun than the destination. We took a right from Karad on NH 48 and towards some of the most beautiful ghat roads.. The thrill of riding through Amba ghat was unimaginable. We took a few selfies and tried to capture the beauty of the place in our phones.
U know what,, the beauty of a motorcycle long ride is that u set your Google map on motorcycle routes and enjoy the fun of passing through small village lanes. As I mentioned earlier, it was an extended monsoon last year so we did enjoy some light drizzle en-route and riding a bike through poodles with my 7 year snuggled behind as pillion was real fun...Her giggles and excitement kept me entertained.
The sun was down by the time we reached our destination for the day - Oceano Pearl Beach Stay at Ganeshgule. God was really kind that within 10 mins of our arrival, it started raining cats and dogs, but we had quickly unloaded our bags and were enjoying a steaming cup of tea under the ghazibo.