The Hindu Vedas state that a man's life is divided into four main ashramas (stages): Brahmcharya (the celibate student), Grihastha (the householder), Vanprastha (the hermit) and Sanyasa (the wandering ascetic). Since mythology was composed keeping in consideration the times then, I take the liberty of altering the first ashrama a bit to render it contemporary or at least strong personal relevance. I break the Brahmcharya into two subsections: the school and the college. Its significance will eventually unfold when I describe the struggle exploring the best restaurants in Pune.
I have always been a late bloomer and the worse that happened to me was the fact that I was born & brought up in a traditionally parochial Punjabi joint family in Delhi, with four children in my generation elder to me. I was always 'protected' from the ugly aspects of life and I had no say whatsoever in the decisions taken in the household. I was a greenhorn, even studying in the same school as my elder brothers & sisters were.
Something miraculous happened when I turned eighteen and got out of school – to pursue further education, I had to go live outside of Delhi. With moist sorry eyes, my parents bid me goodbye for Pune, supposedly "the Oxford of the East," thanks to a flurry of colleges in the city. I was admitted into a stereotypical engineering college's hostel where I shared a room with two other guys, both from the state of Uttar Pradesh. Now, without going into further details of hostel life and making my text irreparable just like a usual Chetan Bhagat novel, I'll go straight to the purpose of my writing today – How Pune helped me come out of my shell and be a man of my own whims.
The sudden thrust of the first few months of 'independence' was no less than a total ordeal for me. I used to sulk just by the mention of Delhi and especially its food. Yes, I share the strongest bond with good food in my life. Food is one subject I hardly compromise on, and I could simply marry either Dal Makhni or Butter Chicken if it were legal. I gradually discovered the food in & around my campus, and then as I grew older metaphorically, I got out of the campus and was introduced to a whole new world of food of different tastes, some tastes only unique to the city of Pune and some which could be exclusively credited to the state of Maharashtra.
Checking out the best restaurants in Pune
I was smitten, and I realized it was not tough to fall for non-Punjabi food either. It was, quite possibly, the food of Pune that broadened my horizons and handed me a sense of freedom that I was completely unaware of while in Delhi. I could finally take my own decisions now and could even recommend the foods I liked to my newfound friends. My life had bent for the better.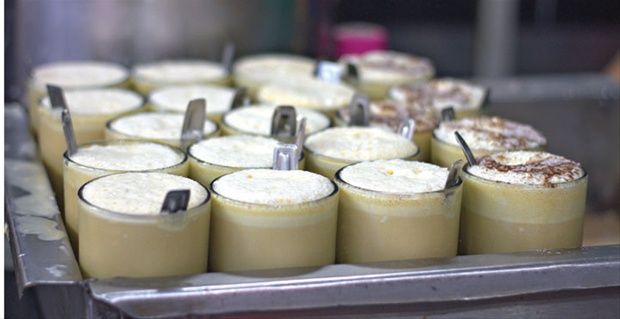 There are always some places that you irreplaceably go back to when you are devoid of an answer. For me, these "some" places in Pune held more significance than just good food. They are stations of indelible memories for me. They are the places where I slowly but definitely grew up out of the endless conversations.
According to me, these are the best restaurants in Pune:
1. Café Durga, Kothrud: For others, it might just be "that famous coffee shop," but for me it was an eye-opener. I could've never discovered my innate love for coffee had it not been for Durga's coffee which I first consumed when it came for just Rs. 8 per glass. Yes, it was that damn cheap and that damn good. Durga can be credited to have single-handedly brought the Cold Coffee culture in Pune. It was this humble shop that started serving quick assembly line cold coffee in tall glasses with a lot of froth on top to the student population of the city. The trend caught on and today you could get 20-buck-a-glass of cold coffee everywhere by the roadside, but there is still nothing that beats the originator.Must have: THE Cold Coffee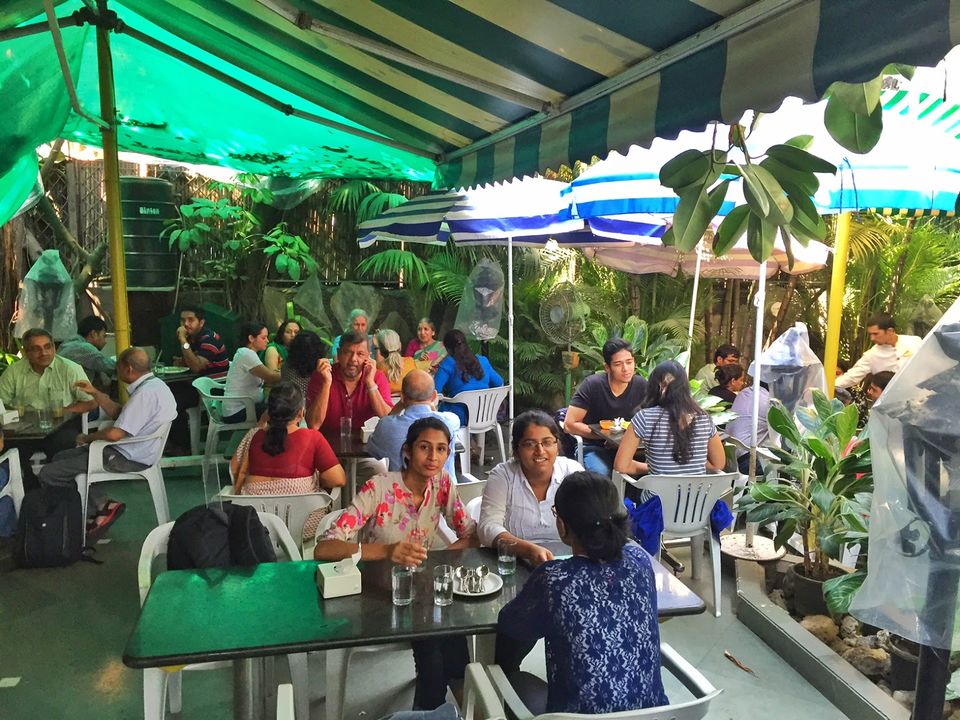 2. Hotel Vaishali, FC Road: There are a number of restaurants that cropped up in Pune during the 1920s-30s after people started migrating to this city from Mumbai which was a lot more expensive, crowded and humid. Pune was the haven everyone got a liberal piece of. Amongst a flurry of Irani cafes like Good Luck and Vohuman, there were some south Indian gentlemen that thought of opening up Hotel Vaishali and Hotel Roopali together during circa 1930; and the rest is history. This Udupi style south Indian continues to attract the celebrities and the commoners alike purely on the merit of its food. This is the very first restaurant I took each and every one of my good friends to, and consequentially they all became the best friends of mine. I have some sublime memories of this place, and for this it is my favourite restaurant in this whole world.Must have: Onion Tomato Cheese Utthapam with Butter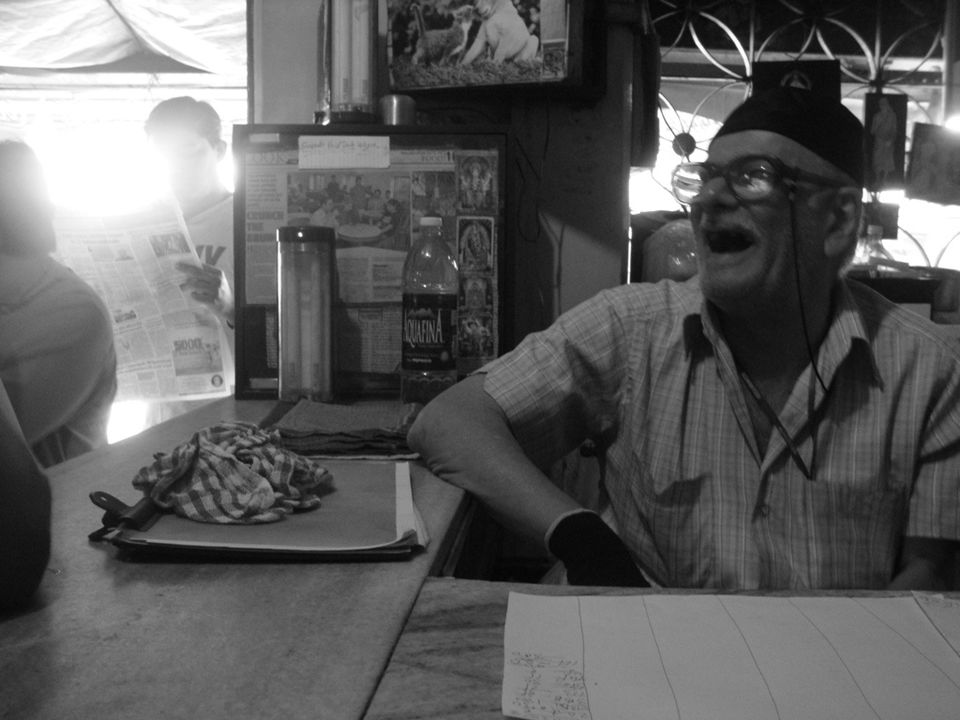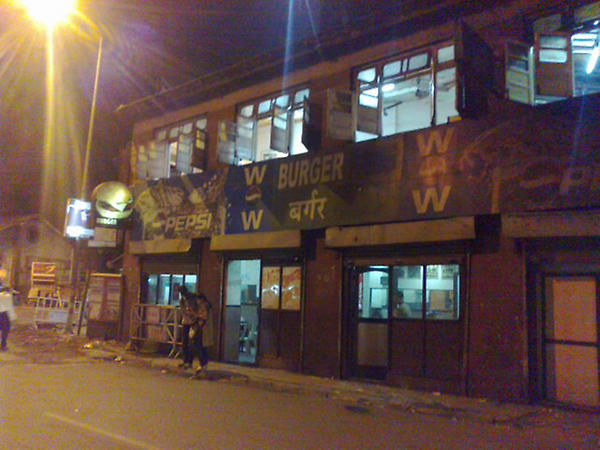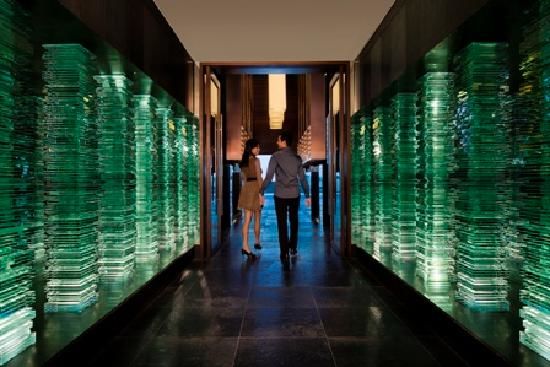 3. Vohuman Café, Sasoon Road: If I had to recommend one Irani café that totally lives up to its name and legacy, it is Vohuman. With its owner who is a charismatically savage and stereotypically Irani (now 75+ years old) uncle opening the café everyday at 6am for the past 35+ years, the small yet ever-chirping place sees a fleet of the most expensive cars parked outside in the morning waiting to get in for a bite after partying all through the night. This place refuses to let go of its old worldly charm and hence enjoys an amazing loyalty amongst its customers. Must have: Cheese Omelette4. Burger, Camp: Earlier called Burger King, but obviously the name had to change after the entry of the American chain in India, this is one of the coolest and unbelievably reasonable places to eat and chill at in the entire city. With walls adorning framed posters of the rockstars of the era bygone, Burger serves the best Chicken Burger you would ever have at 40 bucks even today. Surprisingly, this place serves ultra-delicious cold coffee too. This used to be my go-to place after loitering around at MG Road.Must have: Chicken Burger5. Pasha, JW Marriot, Senapati Bapat Road: Pasha is posh; the only one in this list and for a very strong reason. My first (and only) girlfriend and I went for our first 'real date' to Pasha. And, by Golly, it was worth it! With the food to die for and a breathtaking view of the city from the rooftop, it is a dream of a restaurant. I had finally found somebody to officially 'ask out' and Pasha weaved the magic thereafter. The true absolution of my manhood was realized on this very night when I had found the one I would spend the rest of my life with. And yes, the Dal Makhni played an ample part too.Must have: Dal Makhni
So, here was the story of my beautiful relationship with a city that helped mould me to the person I am today. Had it not been for the rich culinary culture of Pune, the second sub-stage of my Brahmcharya would have still been shackled by the explicit forces of nature called family. But, it was not to be. I came here for the first time when I had just turned an adult, and I lived here on & off till I was 27. I have thoroughly blossomed here and have found lifelong friends, but it's Pune and the best restaurants in Pune that have truly found their place in my heart. Visit, eat, live.
Frequent Searches Leading To This Page:-
best restaurants in pune for family, best restaurants in pune near airport, best restaurants in pune for lunch, best restaurants in pune for dinner