Fort State: In ruins
Difficulty level: Easy
Endurance level: Easy
Visiting hours: Open all days of week.
This was the first trek we embarked on. I chose some enthusiasts and created a WhatsApp group for trekkers from my contact list. Four of the group members( I, Arriesh, Shashikant and Swarup ) went for this trek. Though Tung fort and surrounding areas become scenic in Rainy season, we visited this fort in summer considering its easy accessibility and hike. It did not disappoint us.
My scooter broke down at Kolvan village. Fortunately, there was a bike service center in the village. We had to spend one hour to wait for the person at service center to come and then get the scooter repaired. We finished our breakfast in the meantime.
We resumed our journey. The road after Javan village has lots of ascend and descend on the hills. Be careful on this patch. On the way, there were many mango trees laden with raw mangoes. After 2:30 hours, we reached the base village Tungi. We parked our vehicles near the temple and started our trek.
The road leading to fort is very narrow. You have to be very careful while walking along the ridge.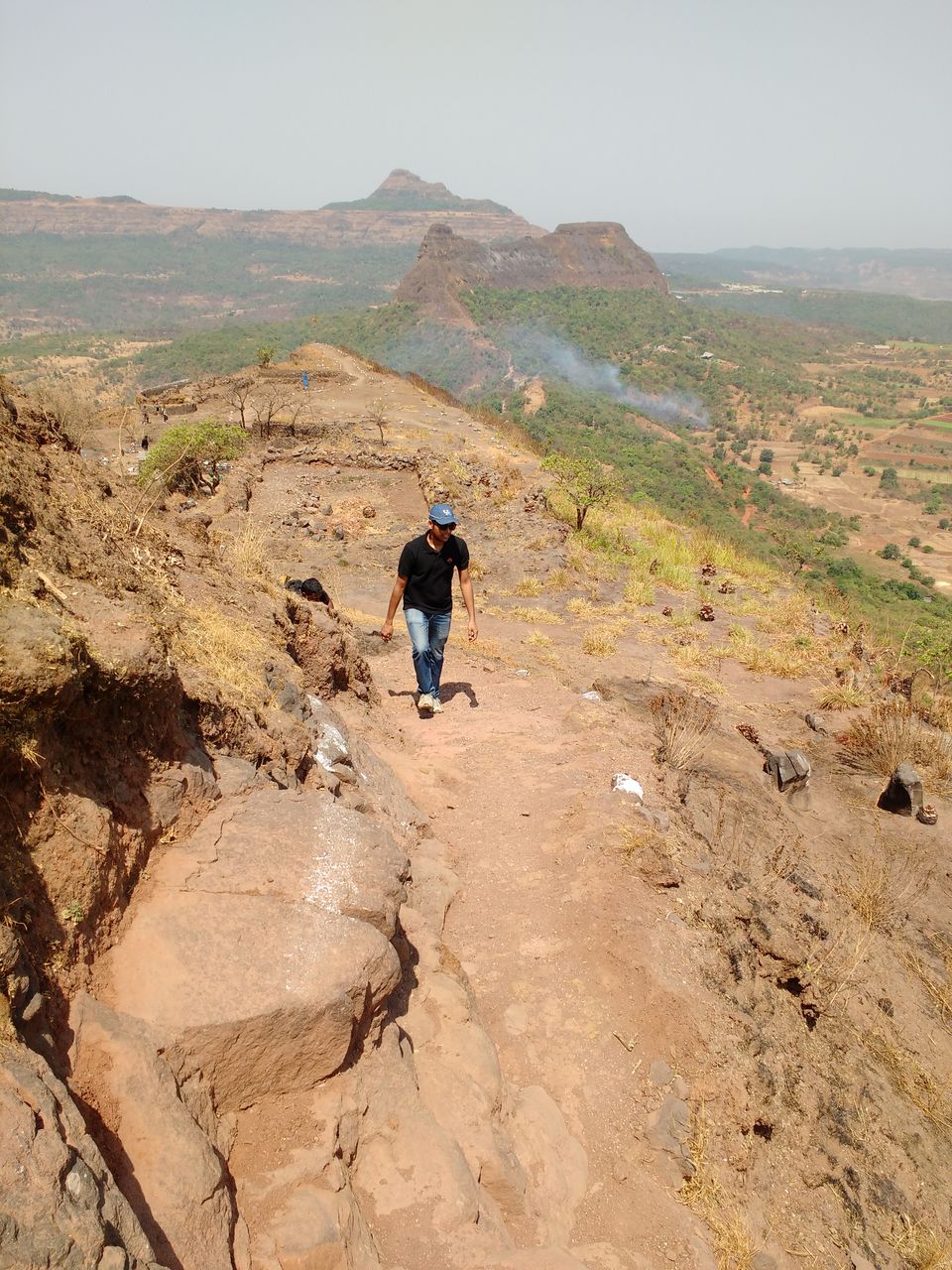 After 45 minutes of climb, we reached the top of the fort. At the top, we saw this saffron flag flying.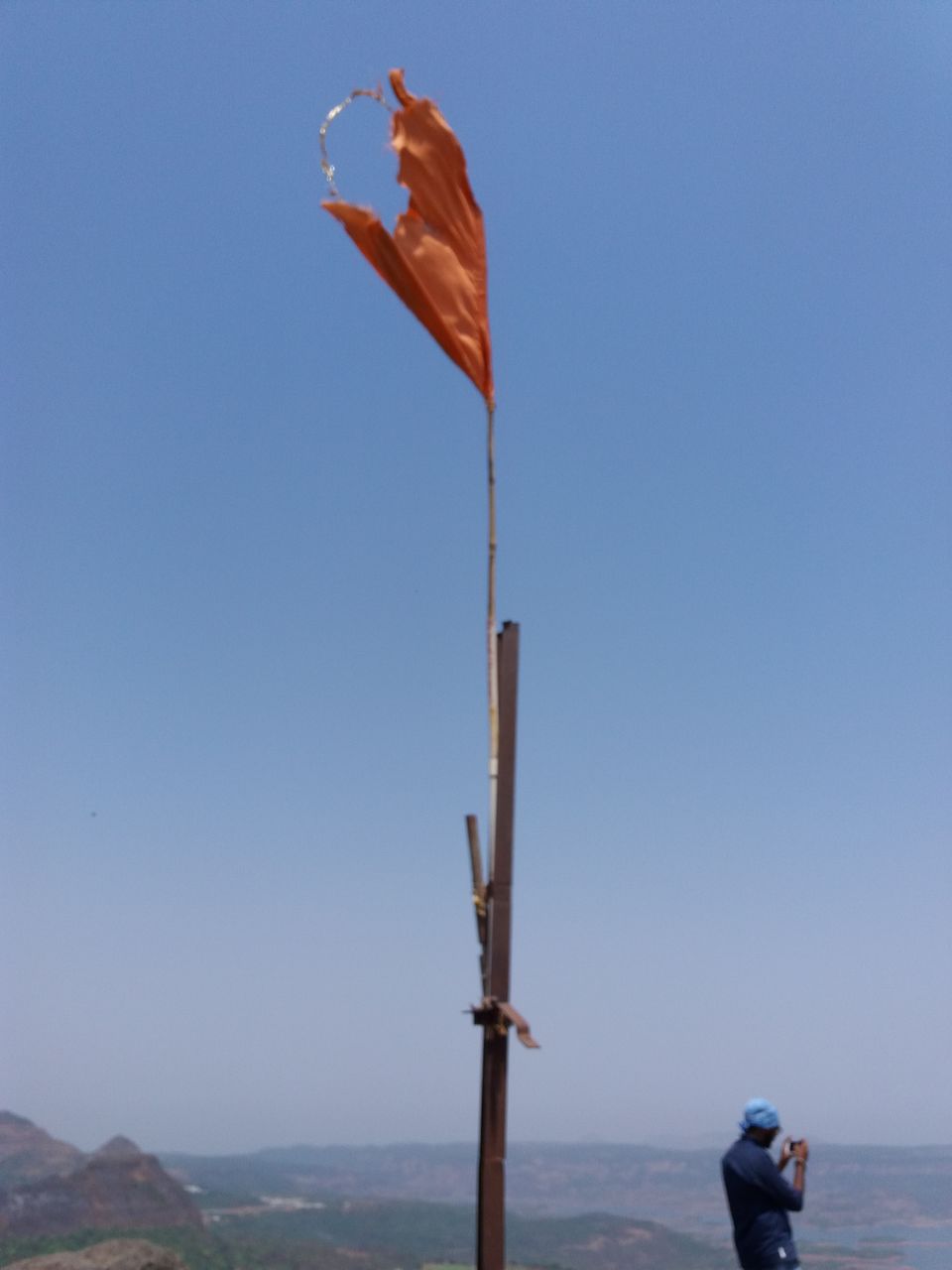 There is a Tungai devi temple on the top.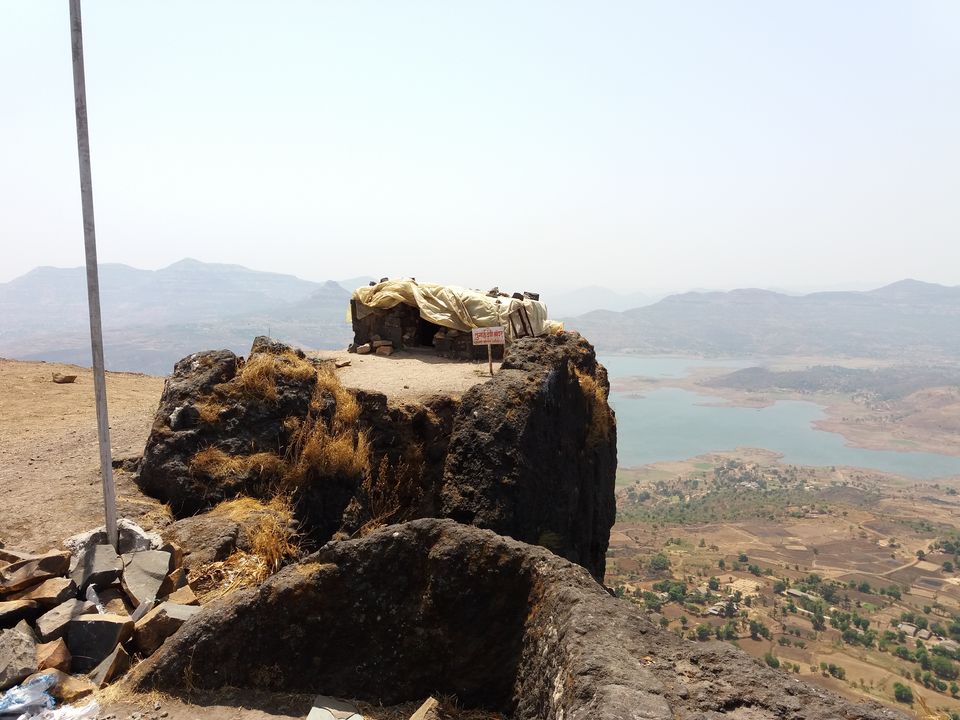 We started at 8 in the morning from Wakad Pune and took below route. The road to fort is of tar and is motor-able.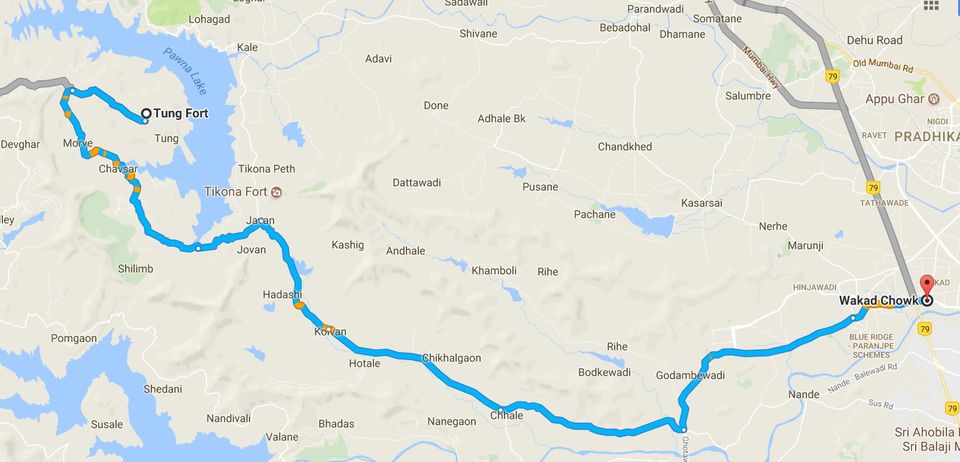 From here we got a panoramic view. This fort is surrounded by Pawana dam from three sides. On north side, we saw Visapur and Lohagad forts. On Eastern side, there is Tikona fort and on west side there is Korigad. On the board at the base of fort, it is mentioned that there is a Morgiri fort nearby which we could not spot.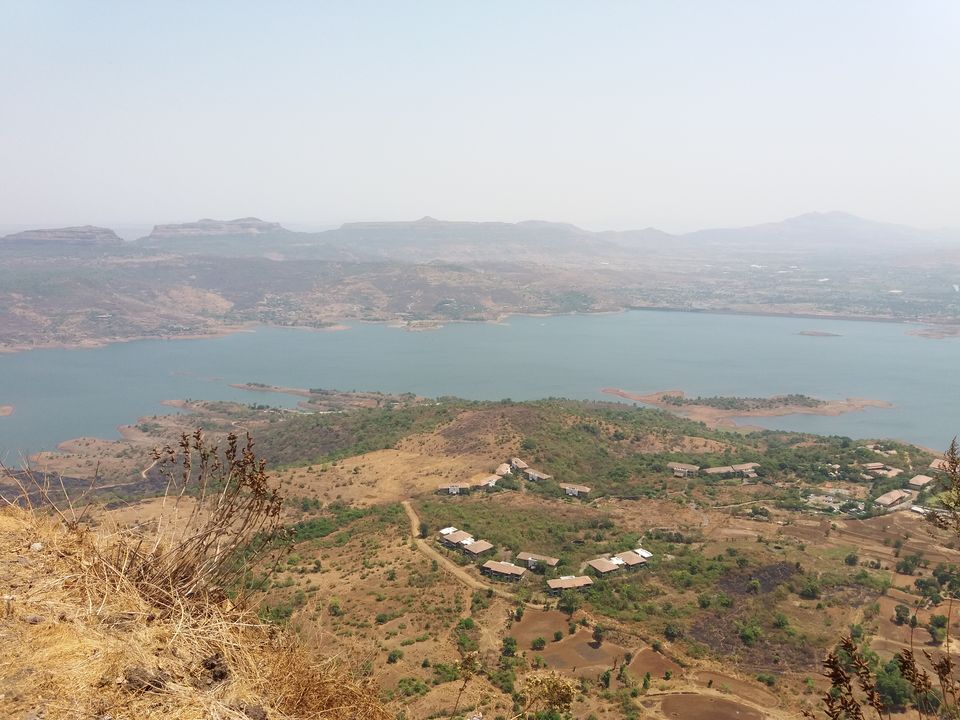 While getting down, we saw renovation work being carried out like marking the way to fort. Also there was a group of people who were doing plantation work on the fort. In rainy season, the beauty of this fort and the scenery around increases manifold.
We came down to base village in 30 minutes and returned back to Pune.
Leave only your footprints. Take back only pleasant memories.