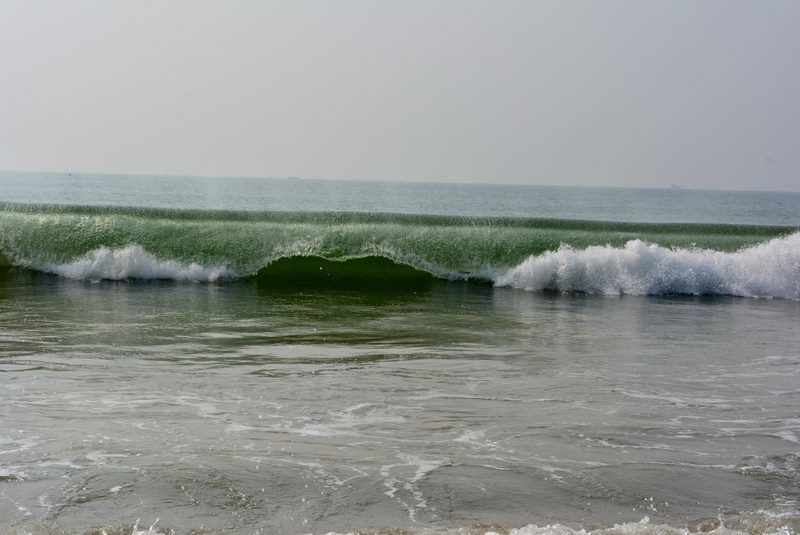 This is was not a destination of choice to be honest but rather chosen due to the lack of any other options. A last-minute cancelled Europe trip, disheartened us and to top it all, super high flight rates and unavailability of train tickets took us to the beach city Puri. This was my second trip to the city and I was not that enthusiastic about it for obvious reasons. However will remain as one of the most memorable trips…we enjoyed so much…visited some beautiful and artistic places not known to many.
First of all, the hotel was lovely (Victoria Club Hotel) with an awesome sea view room and located right at the Sea Beach Road. We had lunch in the hotel itself which was quite good, had couple of hours rest and spent the evening sea-gazing and snack-munching on the beach. We had dinner at Wildgrass Restaurant, the dining experience was interesting as we chose the tree-house option and it felt like we are having dinner in the midst of wilderness. After a delicious dinner, we went back to our hotel.
This day was an eventful one. We spent the early morning at Jagannath temple, our hotel arranged for a panda (priest) who facilitated a smooth dev-darshan. We kept all the valuables at the hotel, it is better not to wear or carry any leather items to the temple.
After a light breakfast, we booked an a/c cab from the travel desk with few destinations in mind.
First stop was an artist village – Raghurajpur. There are somewhere around 100 beautifully painted and decorated houses, the artisans here exhibit their paintings, mainly pattachitra (palm leaf painting) and other handicrafts. Apart from being a heritage village, this is also the birthplace of famous Odissi dancer, Kelucharan Mahapatra. This really is a beautiful and artistically decorated village, all the houses exhibit their art-work eagerly explaining the techniques that had been employed while creating some of the art pieces.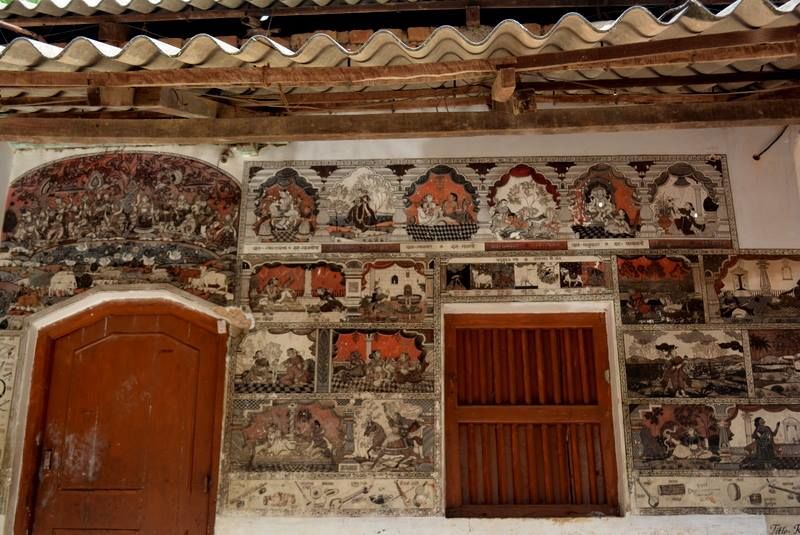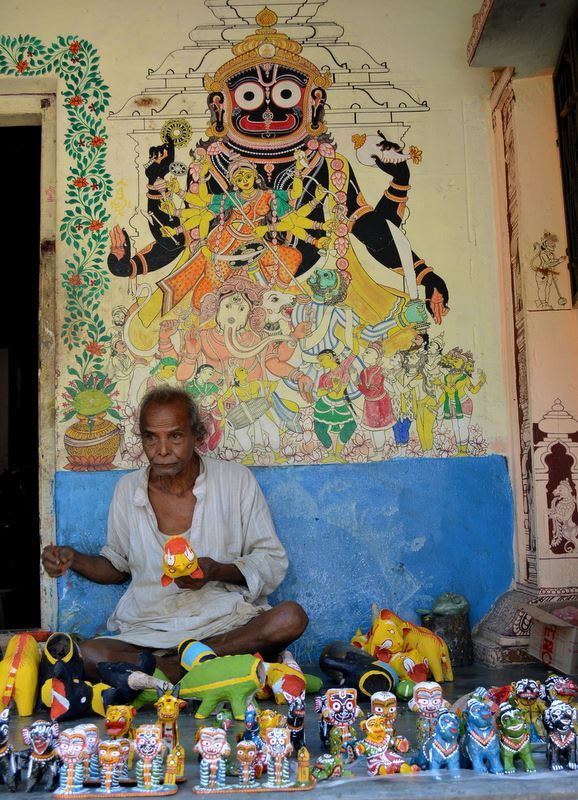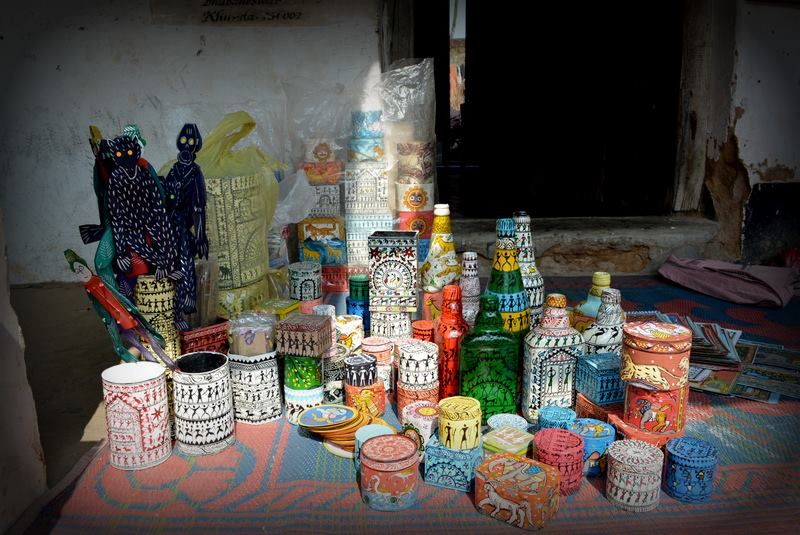 Next destination was Pipili which is famous for its applique work. The entire place is full of brightly colored patchwork items like huge umbrellas, bed sheets, lamps, purse, handbags and various other beautiful items. There are lot of shops from where applique handicrafts can be purchased, however not before bargaining as this is a bit commercialized area.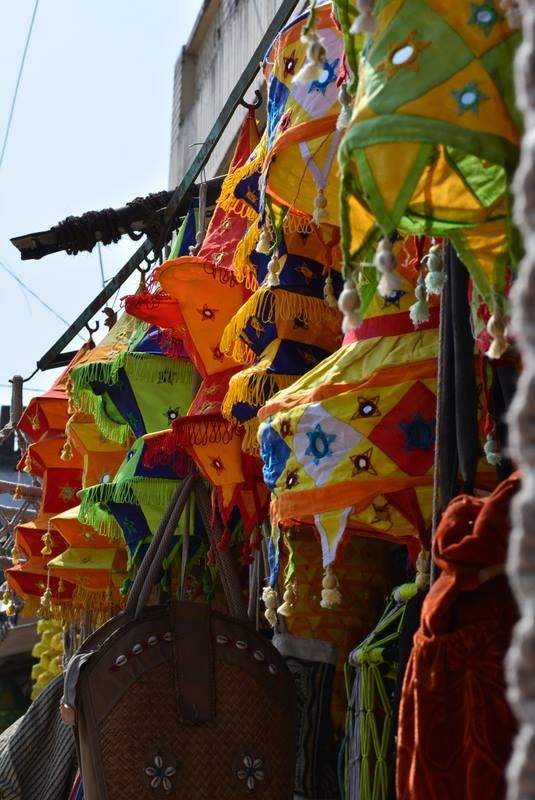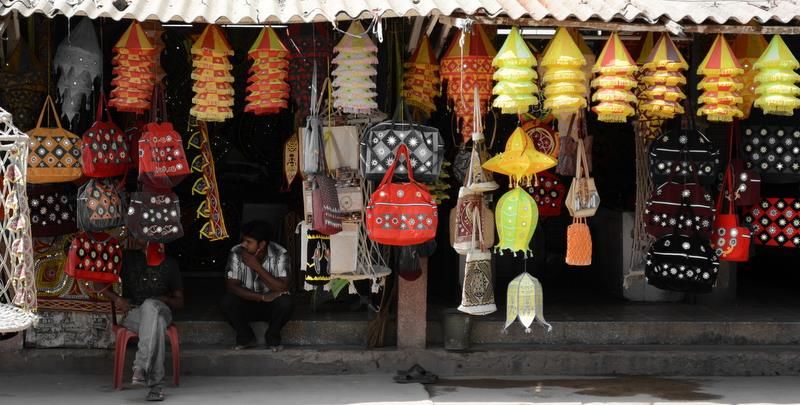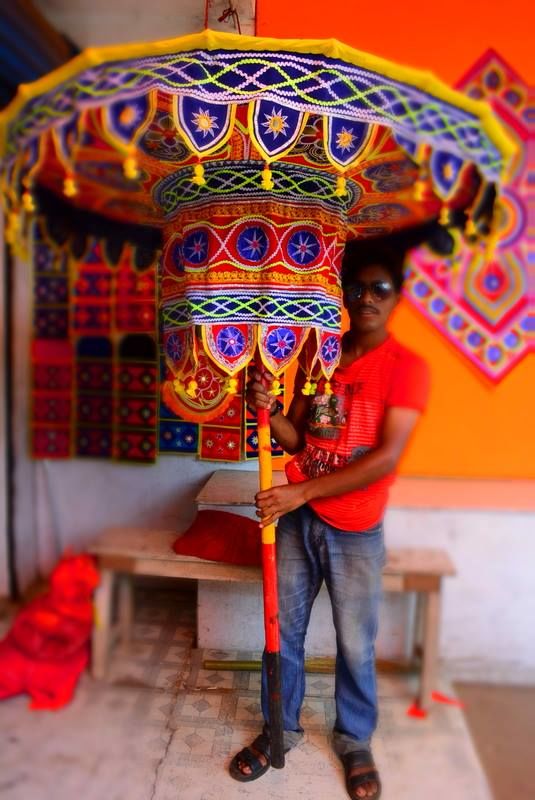 After these 2 artistic villages, we set out for a place called Hirapur famous for Chausath Yogini temple. I had never visited a temple like this before, it is a small circular structure and an open-air temple. The moment you step inside, you will be surrounded by the yoginis placed here in a circular fashion. The temple structure is made up of sandstone and the yogini idols from black chlorite. The presiding deity is that of Mahamaya adorned with a garlands and a red cloth. Each idol is different in the way it is carved and is a spectacular sight. This is a place which falls in a 'must-visit' category.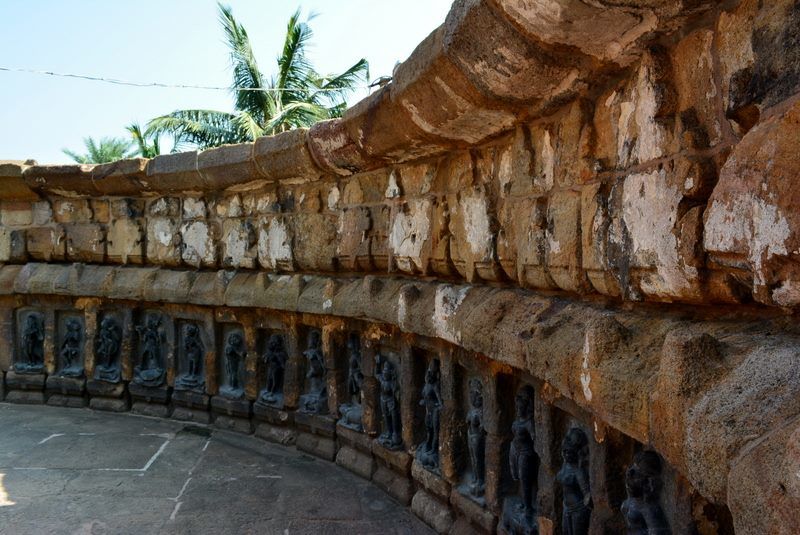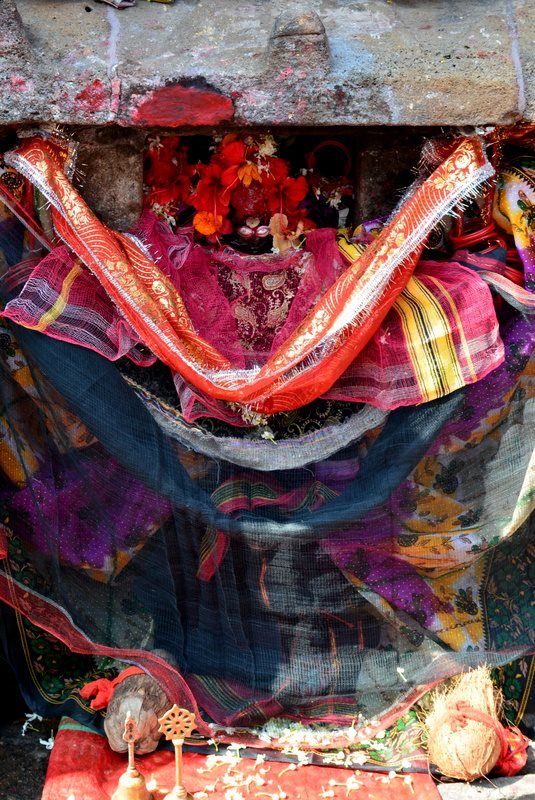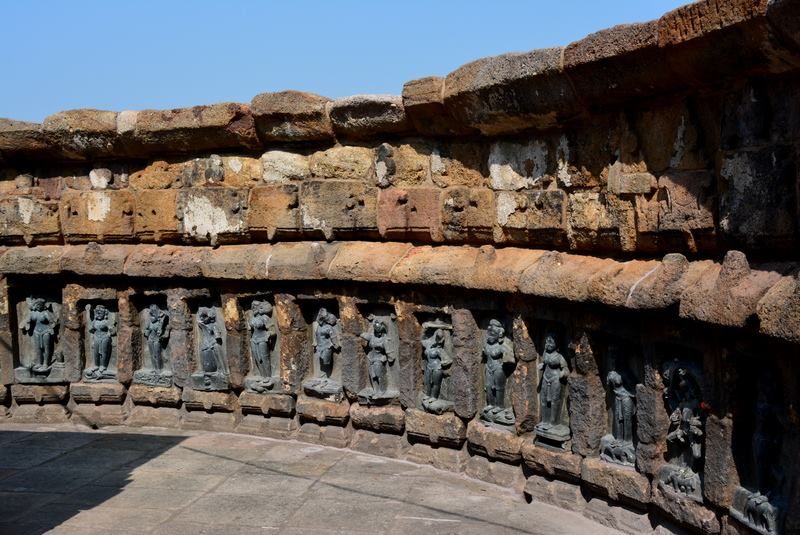 The final stop was the Konark Sun Temple. The entire temple is built in the form of a chariot pulled by seven horses just like the chariot of the sun god described in the Hindu mythology. The grand structure is built of stone with intricately carved and sculpted walls. This is truly an architectural splendor.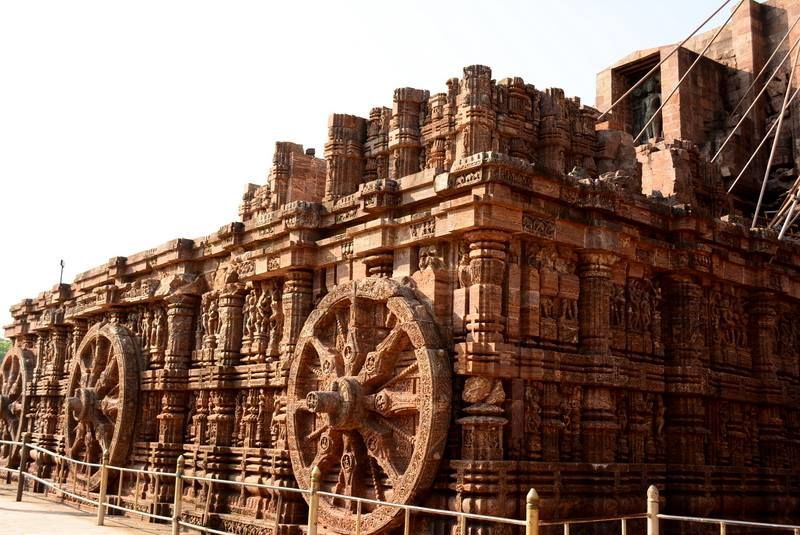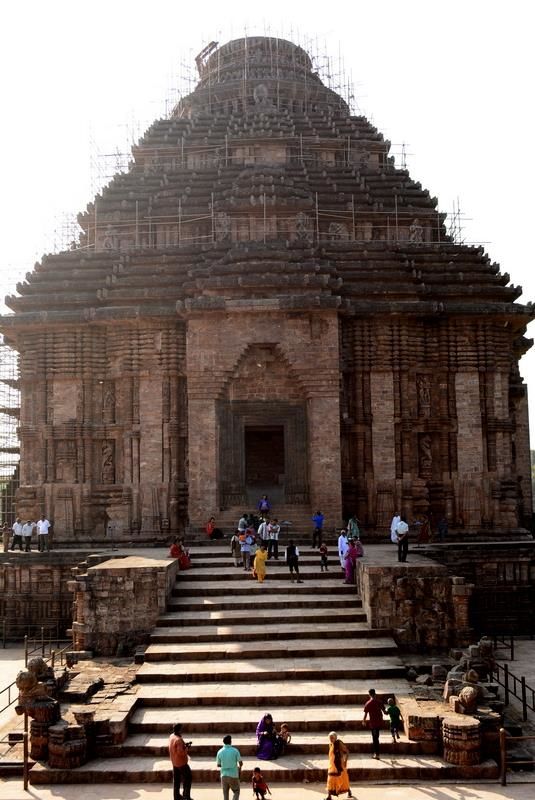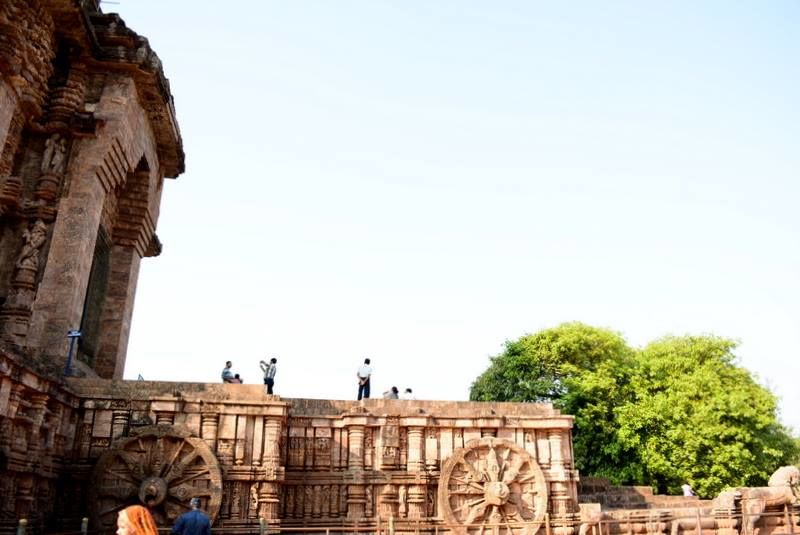 The day came to an end with a short stop to Chandrabhaga beach which is very near to the Konark Sun Temple. It was a day which was albeit hectic but a memorable one.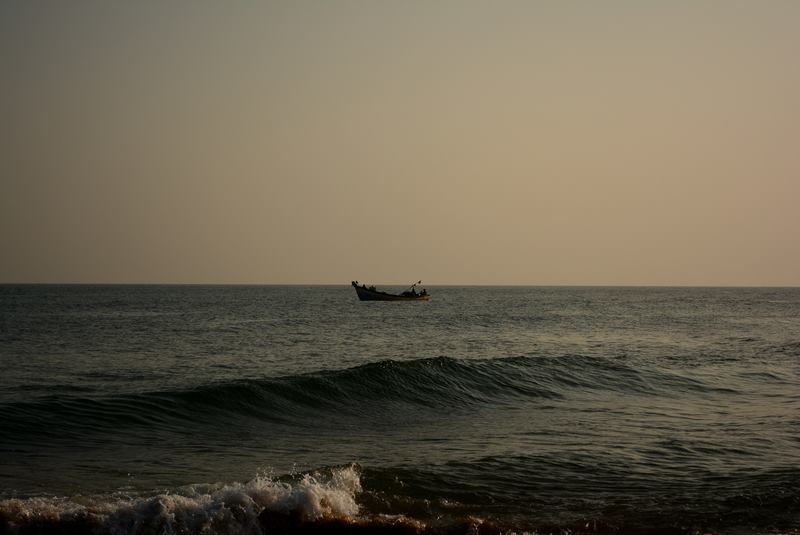 We woke up quite early to witness the sun-rise at the Puri beach and then enjoyed some coffee while strolling on the beach. We returned back later to take a bath. Sea beaches always fascinate me and I can spend any amount of time sitting and gazing at the sea. We had an awesome Bengali lunch at Bhojohori Manna. Finally with a heart full of pleasant memories we bade farewell to Puri.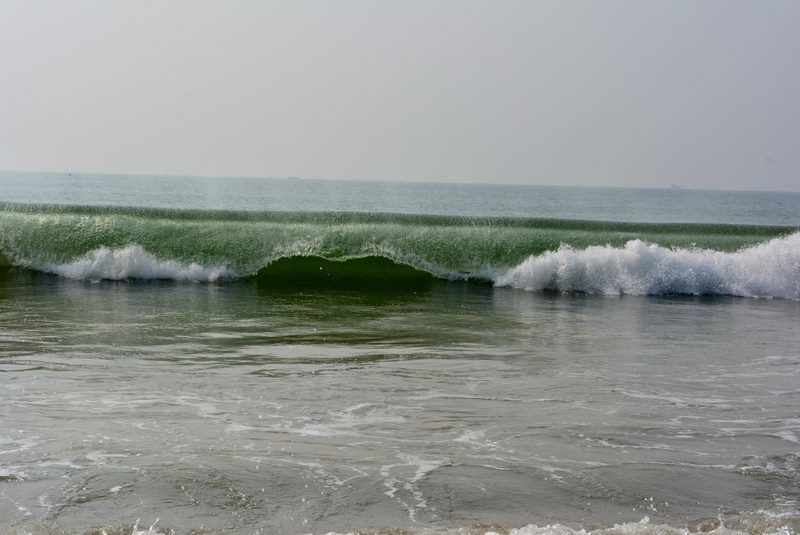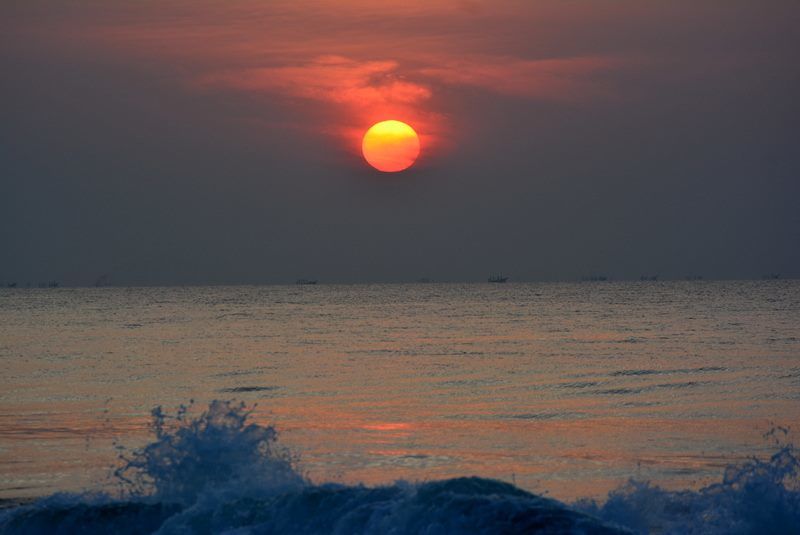 The trip will always remain etched in my memories.