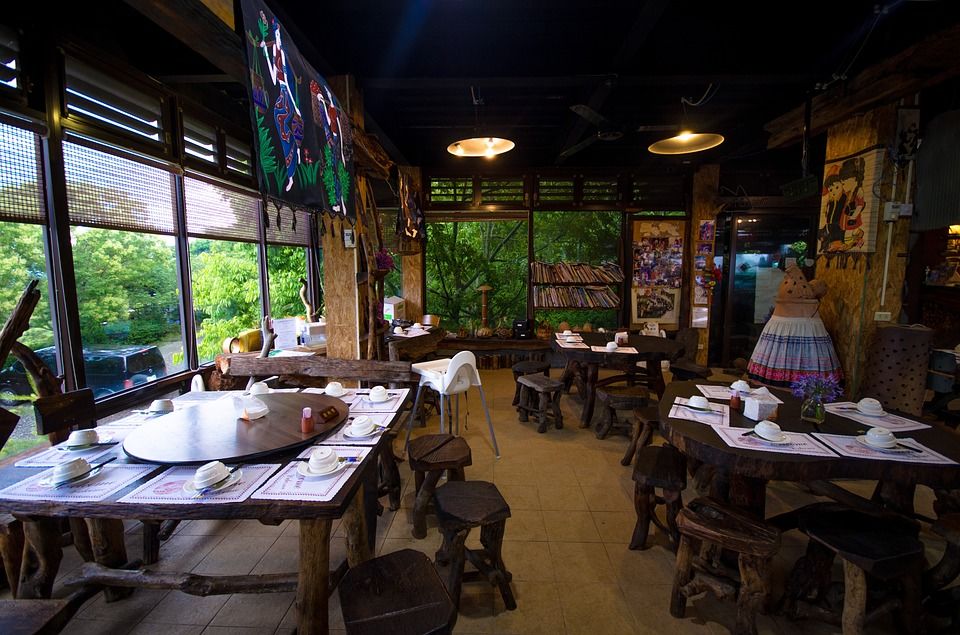 A couple of weeks ago, I went to Pushkar with my boyfriend. It was towards the end of the month and of course we were both broke, so we decided to book our stay at a hostel instead of a hotel, like we normally would. This was a first for the both of us.
Now, being the cleanliness freak that I am and the control freak that he is, neither of us were very comfortable with the idea, but since money wasn't on our side, we decided to take the plunge. And to our surprise, it was actually a pleasant stay! I'm not saying it was the experience of a lifetime. But that, as I found out later, was more due to our lack of knowledge about hostel-living than anything else.
Once I was back, I spoke about my experience to a couple of traveller friends and got really cool insights that I wish I knew before I booked my stay. And with all the new-found knowledge, I can't really wait to book my next trip. But for those of you out there who, like me, are about to experience a traveller's hostel for the first time, here are a few things to keep in mind and trust me, you'll have an experience to remember.
Choose your hostel wisely
Ever since I watched Kangana Ranaut's Queen, hostels for me became synonymous with dormitory-like setups, crazy parties, communal bathrooms and meeting cool people. And while all of this is true, there is much more to hostels than you will find in films and pop culture. Just like hotels, hostels come in various shapes and sizes, and picking the right one is the most fundamental ingredient to having a great stay. Here are a couple of things to keep in mind when deciding on a hostel.
→ Pick a hostel best suited to your travel style and needs
Are you an all-night party person or an early riser? Would you prefer to stay at a family-run place or a hostel run by a professional chain? There are several types of hostels to choose from: traditional youth hostels, independent backpackers hostels, boutiques, professional chains, party hostels and more. Research well before you pick one. My boyfriend and I are early risers, but when we reached the hostel in Pushkar, we found it to be more of an all-night party place. It was difficult to get sleep with people partying and music playing on the terrace all night. 
→ Location is key
After hostel type, location is the next big thing. In small cities, such as Pushkar, where everything is within walking distance, location doesn't matter as much, but in larger cities, most you should prefer central locations. Pick a spot that is well connected via local transport and easy to reach from the train/bus station and airport. Read reviews online to ensure it is in a safe part of town, so you don't have issues travelling after dark.
→ Make sure to check the fine print
Cost is probably the most important factor for budget travellers and backpackers. Therefore, it is not just enough to check the price for a bed/room per night when booking a hostel stay. Check the fine print. You need to see if the hostel charges extra for providing lockers, bed linen, and breakfast. Most hostels don't have meals included as a part of their price, so you will need to budget accordingly. Also, if your hostel is not centrally located, you will also need to factor in costs for transport. 
→ Check for the facilities on offer
Hostels, in essence, are communal spaces that celebrate the coming together of travellers from different walks of life, but each hostel can be pretty different when it comes to the actual stay. Check if your hostel provides personal lockers, female-only dorm rooms (if you need it), kitchen access and laundry services.
→ Read the reviews
Go all out when researching for your hostel. Read reviews on multiple platforms and if possible on blogs to get an honest opinion about the place. If the hostel is popular, it should be listed on Hostelworld or Booking.com and should have pictures. Honestly, if a place doesn't put up pictures, you should know something is off. I mean, we are living in the 21st century!
Pack the right essentials
If you've only stayed at hotels before, you will be used to the easy availability of certain facilities and amenities. Do remember that these might not be part of the hostel experience. Which is why packing to stay in a hostel will different from packing for a hotel. Here's a list of essentials, that in most cases, you will need for your hostel stay.
→ Several portable locks: While hostel dorm rooms are generally safe spaces, you still need to take basic security precautions to keep your essentials safe. Most hostels provide lockers for storage, but you don't know whether you'll be able to fit all your luggage in there or not. To be on the safe side, carry several padlocks, preferably combination locks, to ensure your stuff doesn't end up in wrong hands. 
→ Toiletries: Unlike hotel rooms, toiletries are not something you will find in hostel dorms or even the private rooms. Carry your own shampoo, soap, and toothbrush.
→ Flip flops: Hostels mostly have communal bathrooms, which means several other people have probably used the loo and taken a shower before you. Unless you bleach the area, chances are that germs will be common in the area. You definitely don't want to step into the shower barefoot. And if you do, be prepared with a load of foot cream.
→ A towel: Another absolute must have. Most hostels don't provide towels and some that do might charge you extra for it. Your best bet is to carry a towel made of microfibre, as they dry easy and fast.
→ Earplugs and eye masks: If you've never stayed in a dorm, know this, it isn't going to be the sound-and-light proof experience you typically get in a hotel. There will most definitely be snorers, loud-talkers and even people who switch on the light in the middle of the night. Carry your set of earplugs and eye masks if you're looking for a good night's sleep.
→ Sanitising liquid such as Dettol or newer options such as Pee Safe: Despite being fun and engaging places, hostels are not the cleanest places in the world. Especially the bathrooms. Think about it, hundreds or probably thousands of travellers have used the same toilet as you before. This tends to leave behind germs and infections that you definitely do not want to catch. Especially in the case of women, it is very easy to get urinary tract infections by using public toilets. Sanitise your toilet seat before using it to avoid the risk of infection.
→ Sleep sheet and sleeping bag: After I found strands of hair on my bed during the my stay in Pushkar, I am a 100 per cent sure that carrying a sheet to sleep on is always a good idea. Some hostels charge extra for linen, so it's best to be prepared with your own supplies. Carry something lightweight like a sarong that can also double up as a towel. If you're travelling to cold places, carrying a compact sleeping bag is a great idea.
→ Alcohol: This is one quick way to make friends in a hostel – just offer a beer and break the ice. Before you plan your stay, you might want to check what the drinking and nightlife scene is in the area. Carrying your own alcohol is usually the cheapest option, but be careful of the rules and regulations in the area.
What to expect during your stay
Staying in a hostel for the first time can be an overwhelming experience. Taking care of yourself, meeting new people, finding your own space, and getting comfortable with communal spaces can all seem daunting. However, a little preparation and research before travelling can help you make the most of your first hostel stay.  
→ Feeling new and out of place: This is absolutely natural, and it has nothing to do with being an introvert or extrovert (okay, maybe a little). It can be daunting to enter a space where people look like they have known each other for way too long and you won't be let in on the fun as an outsider. Just break the ice with a simple conversation and let fellow hostellers know that this is your first time, they're usually very accommodating.
→ Meeting people from different walks of life: This is probably the most interesting and fun part of staying at a hostel – meeting people as diverse as chalk and cheese. Don't be afraid to mingle, you'll only get to learn of new experiences and increase your awareness of different cultures in the world. During our stay at Pushkar we met a Dutch guy who had been duped in Varanasi, a fellow Delhiite who had been worshipped as a god in a remote village in Rajasthan as he was the first person to ever arrive there on a motorbike. You never know who you might run into.
→ Not all hostels are created equal: Some hostels will be cleaner than others, some will be cheaper, and some will be more fun. Don't rely solely on the advice of your friends and/or the internet. Your actual experience may end up being completely different from every one else. Keep an open mind for that.
→ Mess, grubbiness and noise: No matter how clean and quiet hostels are, there is the inevitable truth that hundreds of people have used the space before you and several are using it with you. There is a general mess, level of grubbiness, and noise associated with communal spaces that you will find here as well, no matter which hostel you're staying at. Be prepared for it.
General guidelines to follow
→ Be open to new experiences: You wouldn't be staying at a hostel if you didn't want to explore and indulge in something new. Be open to meeting new people, going to new places and trying new foods.
→ Be yourself: Don't stretch yourself too far to accommodate the likes/dislikes and preferences of fellow travellers. Be in your own element and do what feels right to you. If you've had a long day and want to crash after dinner, your dorm-mates won't consider it a crime if you don't go for drinks with them.
→ Be considerate: There are basic hostel etiquettes that you should keep in mind to avoid unnecessary hassle to other travellers, such as not switching on the light in the middle of the night, or talking too loudly on the phone when everyone's asleep. Don't be an ass, just be considerate of others needs as well.
→ Go to events and tours organised by your hostel: Many hostels will have fun events, parties, or even tours lined up for travellers to experience. Make sure you go for these! They're not only a fun way to make new friends, but also a great way to explore the place.
Have I missed out on anything else that should be in this guide? Let me know in the comments and don't forget to write on Tripoto about your first hostel experience.