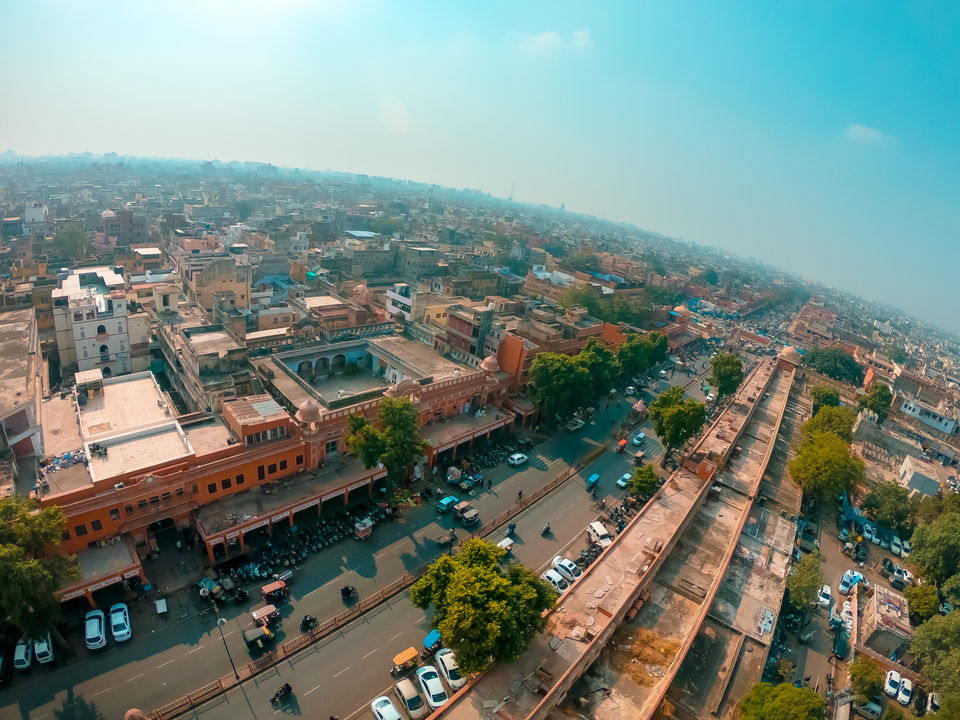 Every inch of pink city is a photo frame, I don't know how else to describe the beauty of this city. The city I know before visiting and after visit are too different, such a lovely place and beautiful people.
This is the view from the top of Isarlat sargasooli tower which is located right at the center of the city. Don't miss this spot from your list.
The most viewed frame in the internet from Jaipur is Hawal Mahal for sure. Such a unique and charming structure designed by Lal Chand Ustad. Even most of the modern structures can't cope with these architectural beauties.
Albert hall museum and the doves another great combination in Jaipur which is ideal for spending a memorable sunset.
A sunset from Nahargarh fort remains at the top of my bucket list when I caught my train to Jaipur. I bet you can't experience such an ambient sunset anywhere else.
A major portion of your time in Jaipur you gonna spend here in Amber fort. This was our starting point and worth spending hours here.
So what are you waiting for? Pack your bags and catch next train to Jaipur
Happy Travel!