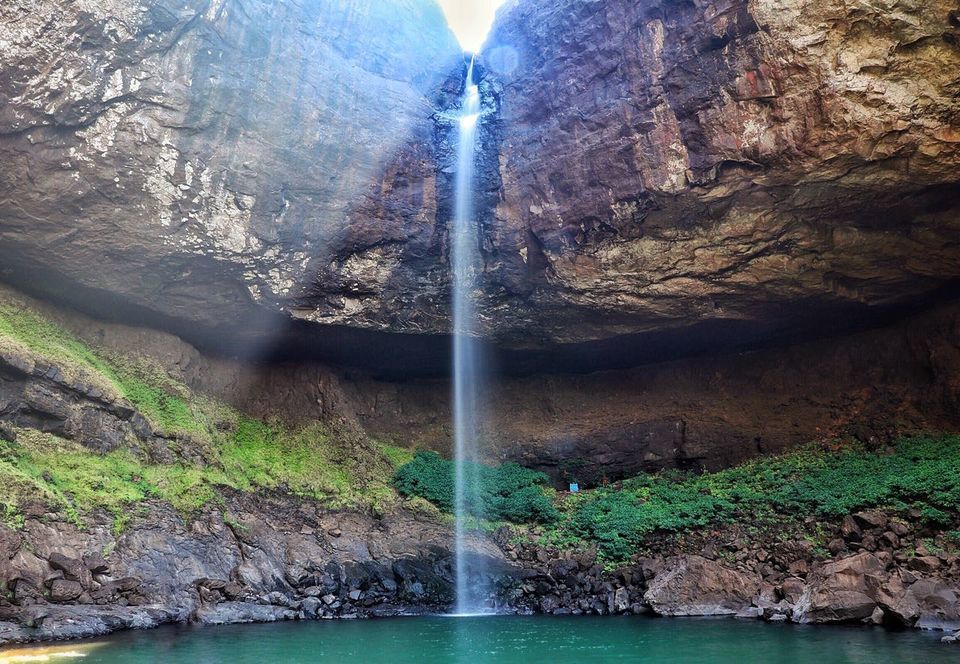 In order to escape the city life and catch a glimpse of crystal-clear waterfalls, head to this beautiful place. Trek through forest paths for about 2 hours to reach this divine waterfall - Devkund.

Best time to visit: Oct - Nov
Getting to the base village - Using Public Transport
1. Take a train to Khopoli, FYI the frequency of Khopoli bound trains is low. If you miss one, take a train to Karjat and then switch. Use m-indicator to check train timings.
(We caught a train to Khopoli at 5:19 am from Thane)
2. Walk about 300 meters from Khopoli station(towards the highway) to reach the ST bus stop(not the DEPOT) and catch a bus to Pali. You can inquire about the bus timings by calling up a ST bus depot.
(We took a bus heading to Pali at around 7:30 am)
3. You will have to switch buses at Pali and get the bus heading to Bhira(be attentive to the conductor's announcement as you might have a close shave with the bus heading to Bhira). If you are unfortunate like us and miss the bus, the only alternative is to catch a TUM TUM.
(We paid Rs. 550 for the tum tum)
Once you reach the base village, you will find a couple of villagers asking for Rs. 50 per person for a trek guide.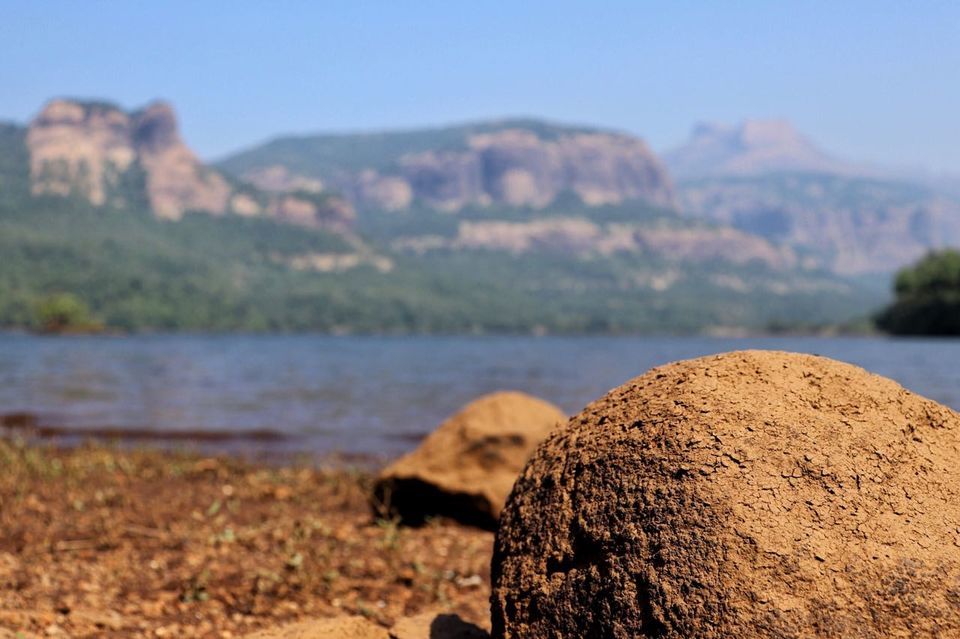 Route to the Waterfall
There is a well marked route to the waterfall, which everyone takes, but being an explorer I found a quicker route, that goes over the hill instead of going around it. I have marked the approximate path(of the road not taken) in the image below.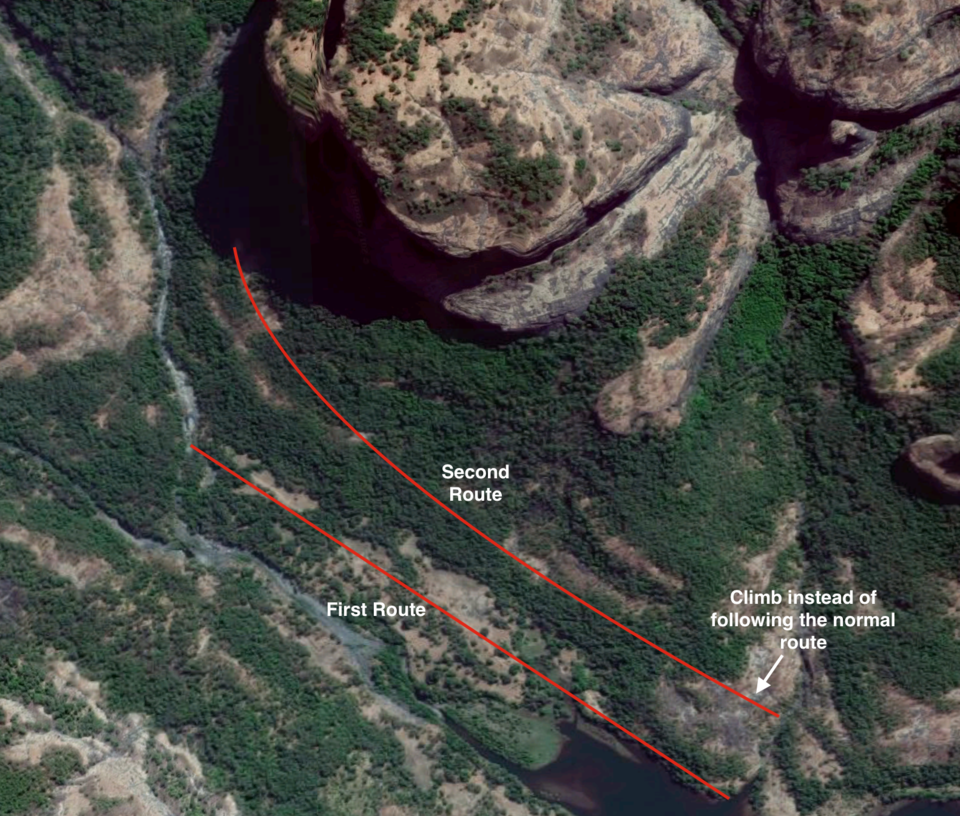 Return Journey:
Backtrack the journey you took to get to the base village(the last bus is at 5:30 pm, DO NOT MISS IT!!). You might find taxis but they charge around 700.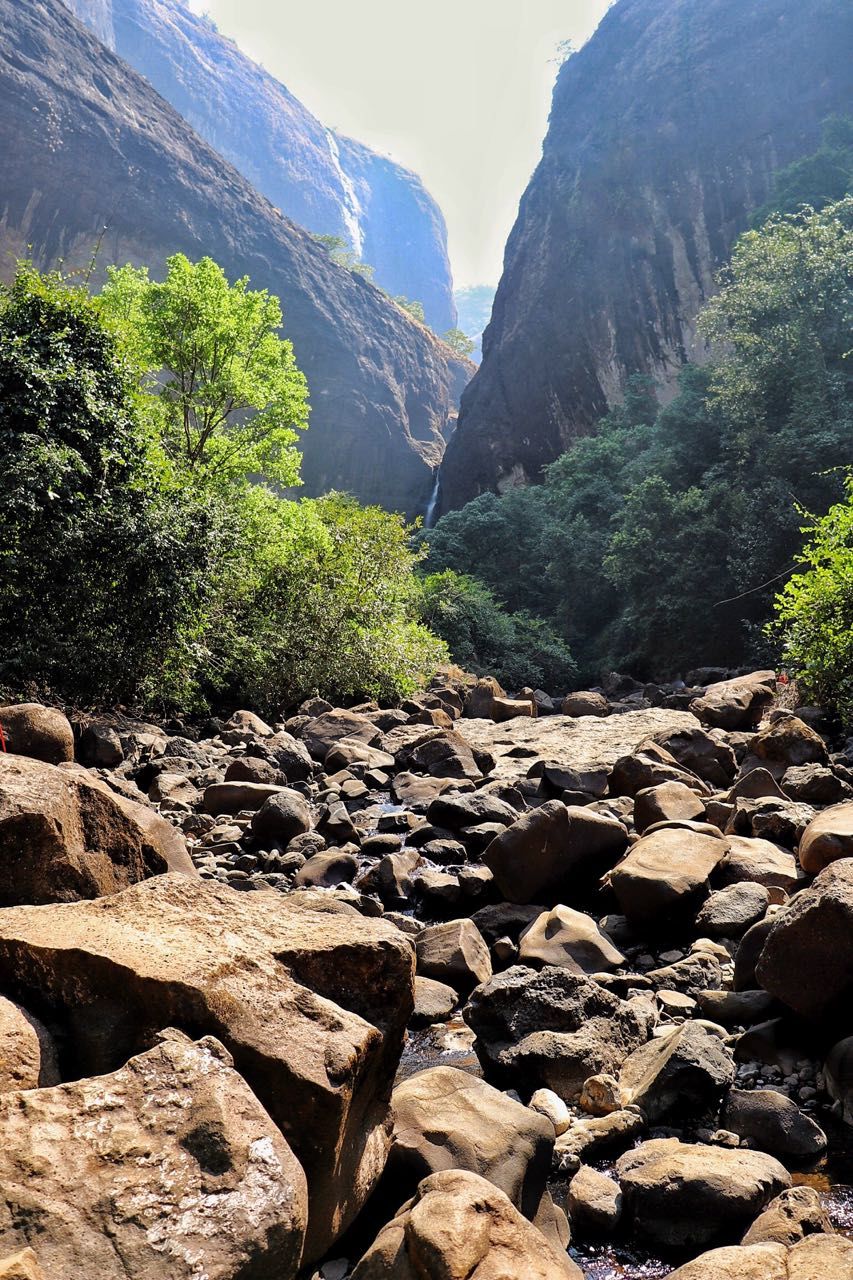 Things to carry:
1. Minimum 2 liters of water
2. An extra set of clothes(there is no proper changing area)
CAUTION:
1. The water is very cold and the rocks around are slippery
2. Avoid this trek during monsoon
P.S. Please comment if you find any changes in the timings.