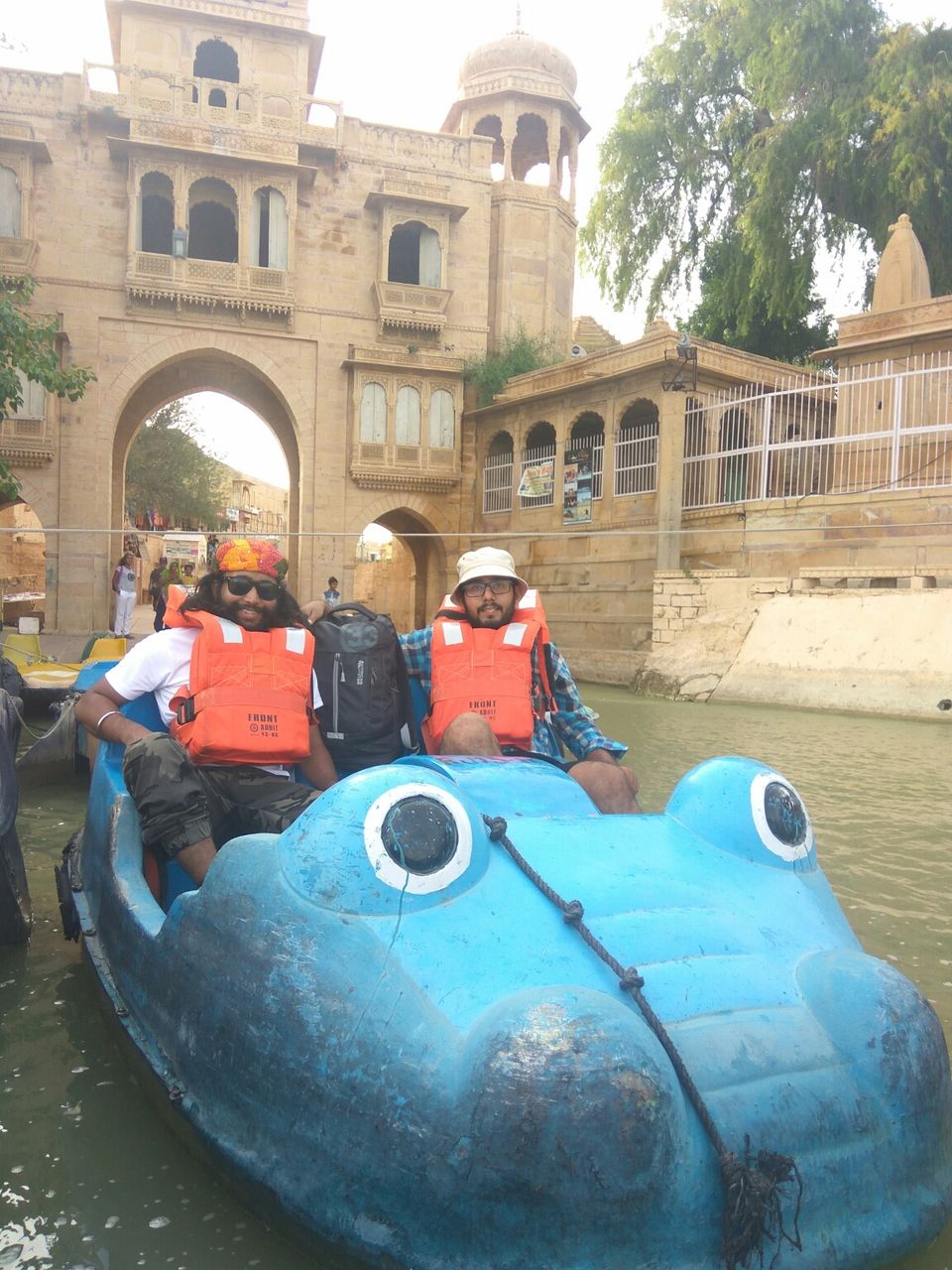 Gadisar lake is situated in the city of Jaiselmar. It is an artificial lake filled with catchment rain water. It was constructed by Maharawal Gadsi Singh and hence named. It is at a 20 min walk from Sonarkila. You can have quite a pleasant time sitting at the ghats of the lake with the cool breeze. It is said that royal parties used to be held at the vicinities of this lake to avoid water shortage. Earlier the water was used for drinking, but not anymore.
The influence of art in this part of the country is so distinctively visible at the banks. There are folk singers with flutes, banjo whose voice can heal any sore soul. There is also a puppet show that goes on in that area which is another form of folk art, which has now become a rare sight. Another beautiful art expression, prevalent in all over Rajasthan is the beautiful architecture. There are no. of small temples with minute detailed carvings that can have you awestruck.
There are activities that you can do here like boating, feeding the ducks and catfish. A calm sitting at the ghats can also be a beautiful experience.
HOW TO REACH:
It is at very close distance from Hanuman circle and Jaiselmar railway station. Take an auto for Rs 20-40. Best time to visit Jaiselmar is in winters (November-March).