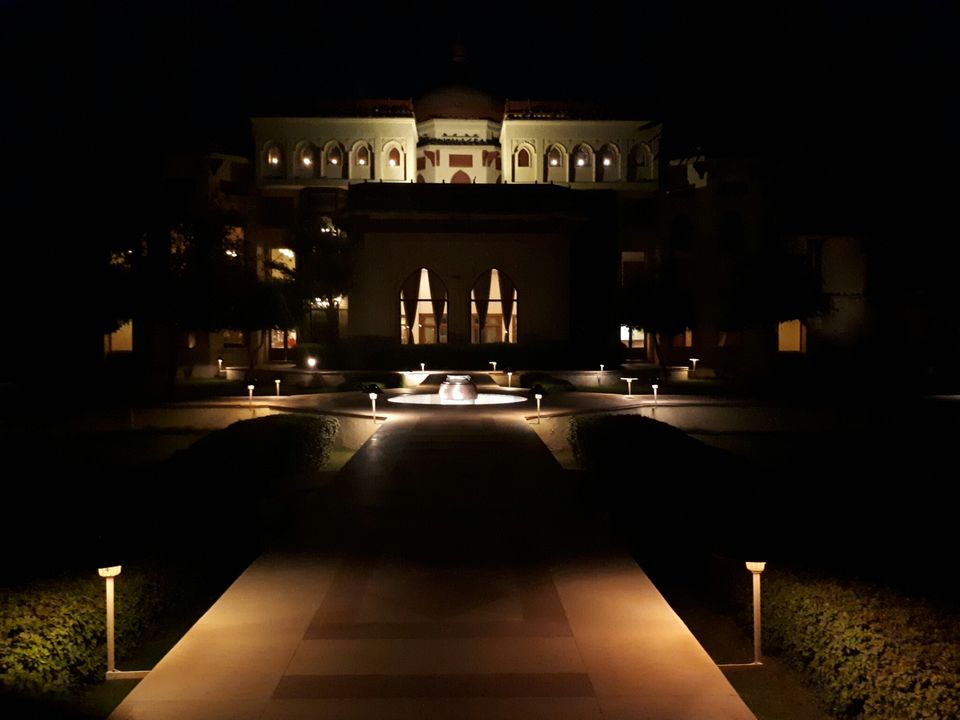 I live in Delhi so I departed from Delhi at night and Reached Jodhpur Station on 23rd June 2018. From station, we took car to Osian Mata Mandir to get the blessings. We reached there at around 10 and then departed from there for hotel at around 2 pm. At 7 pm we arrived at The Ummed.
Hotel has a very royal entrance. There is more than 400 m distance between Hotel gate & Hotel.
Hotel Reception area too looks very royal & luxurious. I got stunned by the Hotel hospitality at the start but story was actually round the way.
We got 2 rooms which were attached to one another. One room was a Deluxe room with a seperate sitting area to chit chat with others. Another room was a standard room with double bed & a bathroom with a tub.
At 8, we moved for a dinner & it was faboulous.
After dinner, we all sit together in the garden area on table as cold breeze was so much soothing.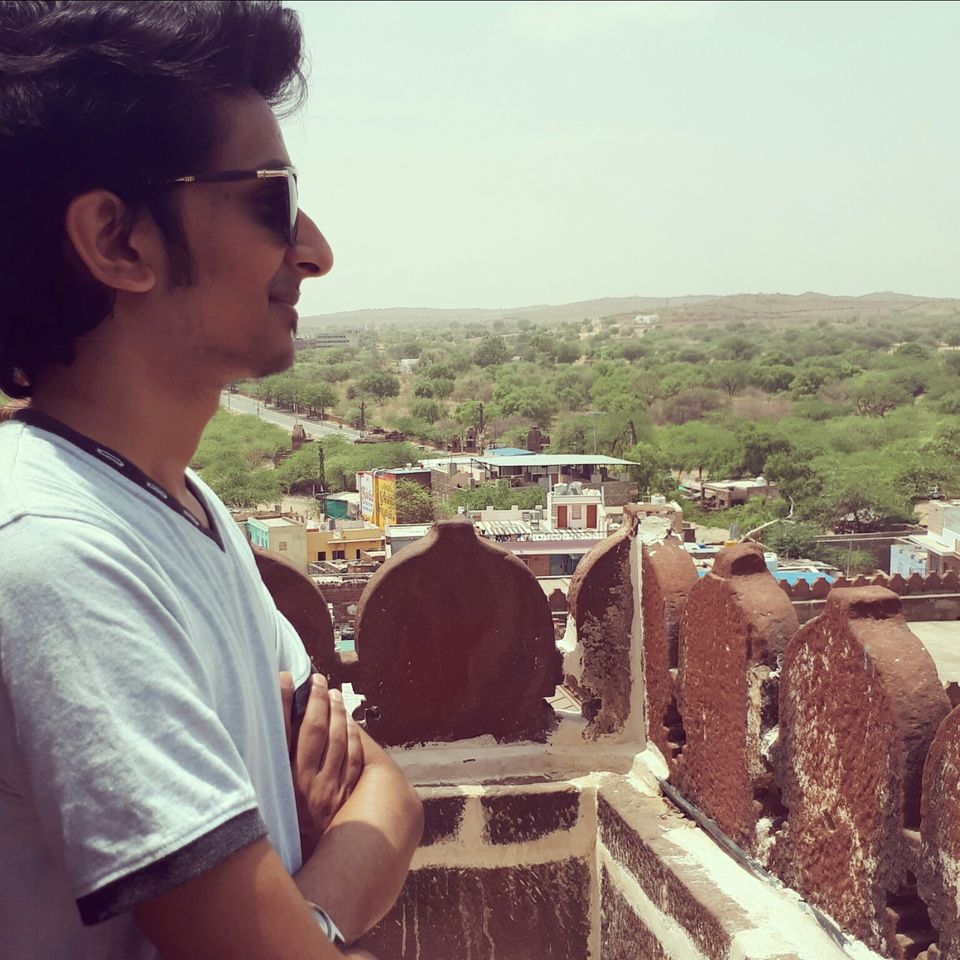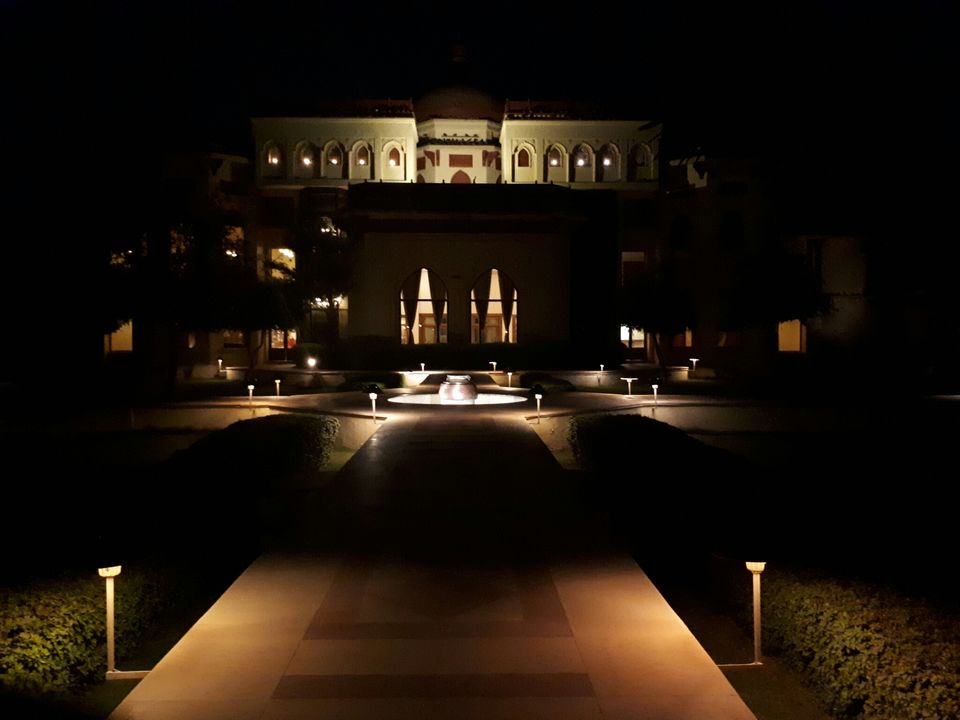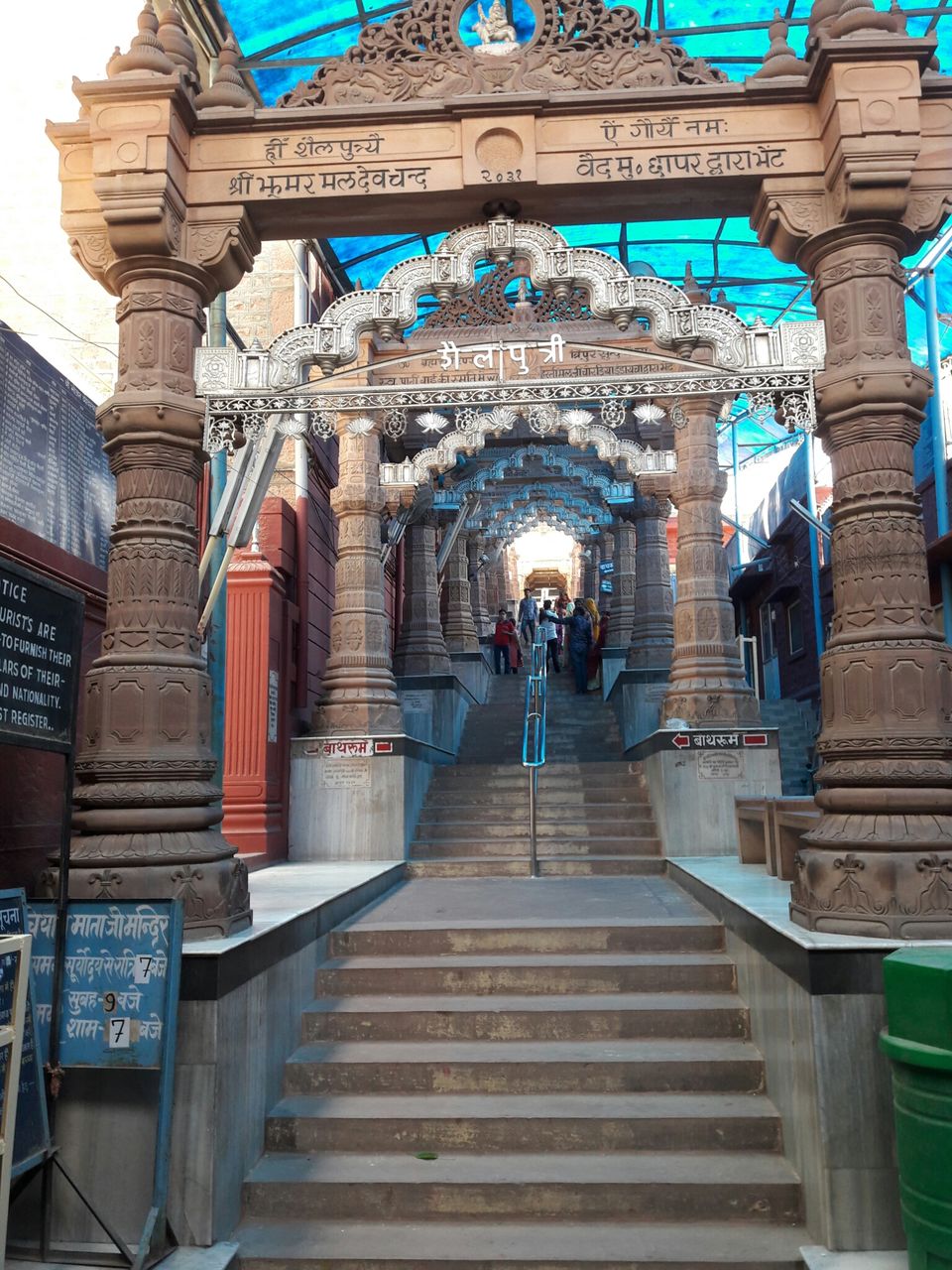 The next day we woke at 8 moved for a lunch which  wad complimentary. Lunch had a buffet system. After lunch, we moved to pool to have some fun together.
At that time, no other service were available like Tennis court, Salon etc.
After all that, at around 12 pm we check out and hired Ola Rental for 5 hrs to get tour of the city.