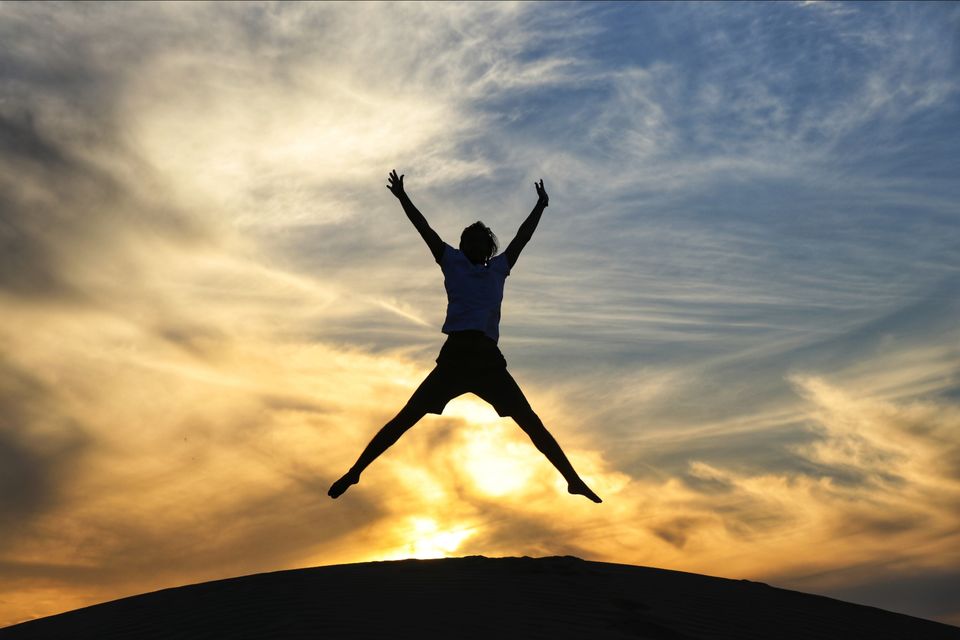 Okay then here starts the photo series of my most exciting and budgeted trip (and probably last) of 2018. From walking for almost 12-14 kms daily and carrying a 14kg backpack to sleeping in tent to not eating authentic three time meal and to look out for unknown and unavailable stay options. This trip had it all.
.
So it started with ajmer and it was 5:00 in the morning. My bus dropped me at the ajmer highway with my 14kg backpack, a mini bag and a blank mind. Since I was traveling alone for the first time I had no idea as to what should I do. And as the trip was budgeted the rickshaw option was not there. I had to go to ajmer bus stand to catch a bus for Pushkar. And the bus stand was around 8kms. So I stared walking, telling no the the auto drivers. After walking for 1km I was approached by a auto and he dropped me 1km ahead for free. Now I had another 6kms, a grateful heart and the same backpack. I was just looking around and walking and suddenly I heard a voice 'Ae chhore'( proper Rajasthani accent), a not so tall police constable was there. He started asking me questions about the place where I came from, what I was doing and where I wanted to go. As he came to know about my budget trip he pushed the barriers in the middle of the road stopped a car for me and told him to drop me off to bus stand. But again this experience had a twist the car driver dropped me for only 3kms. Now again I was left with 3kms, some more gratefulness and the same backpack. Now I was surrounded by some locals preparing for their early morning tea stalls.
I asked them the easiest way to reach ajmer bus stand and they told me that they will stop a bus for me who will drop me to the bus stand safely. And that's how I reached ajmer bus stand. All I had at that time was the same backpack, a lot of gratefulness and some nice memories.
How amazing it is that people help you make memories and you just keeps on living life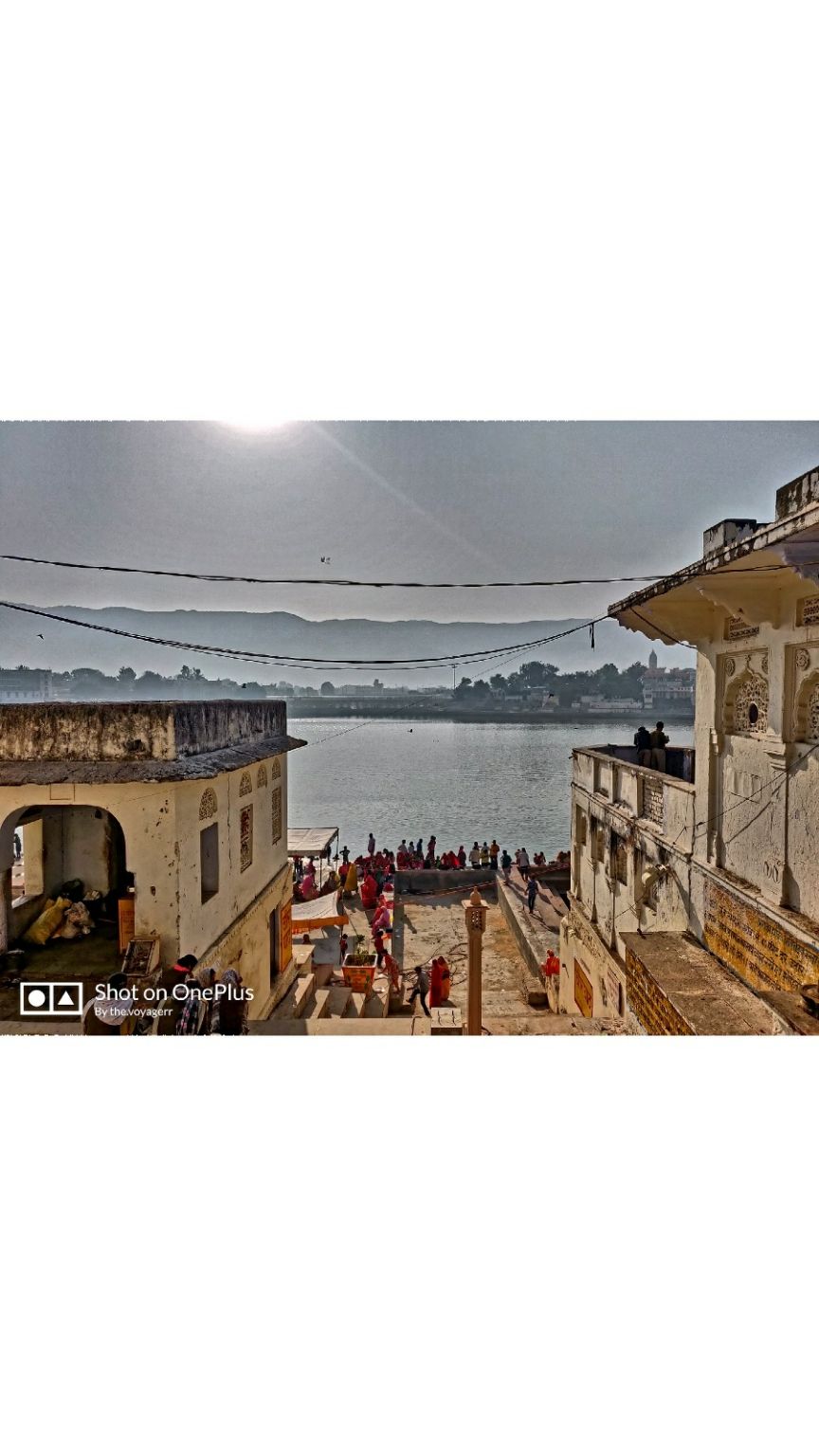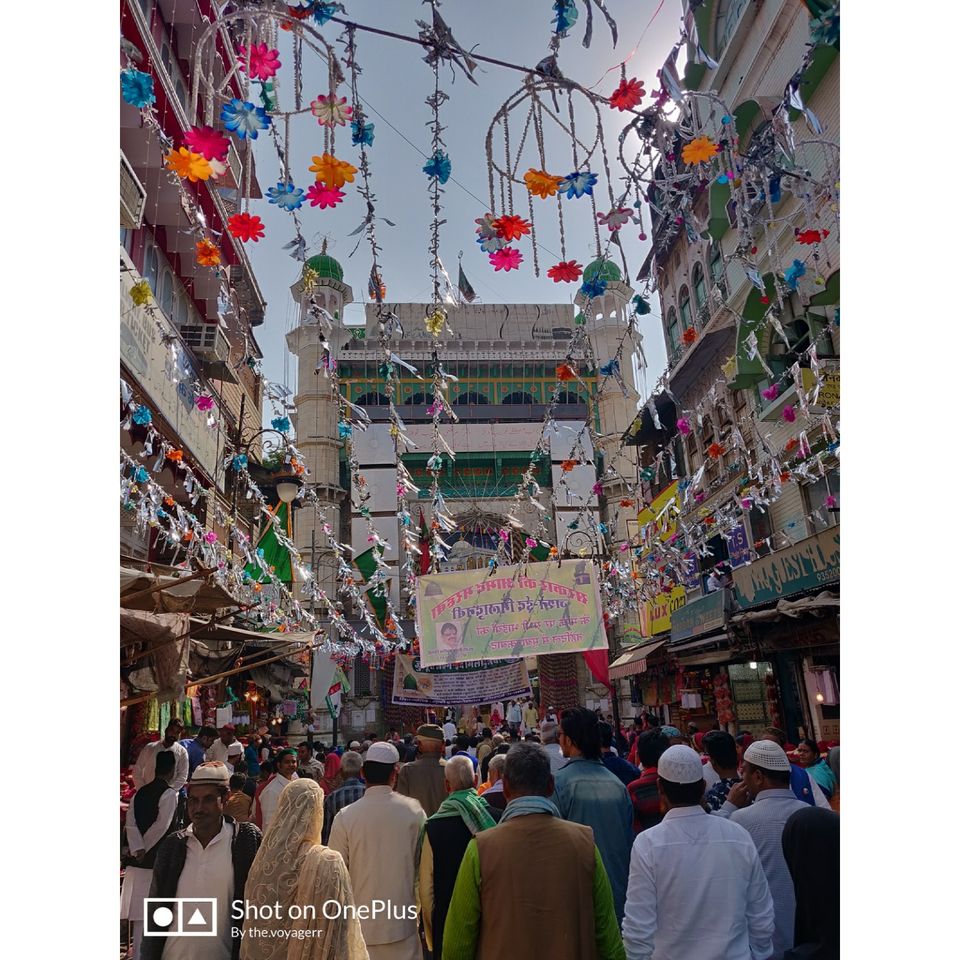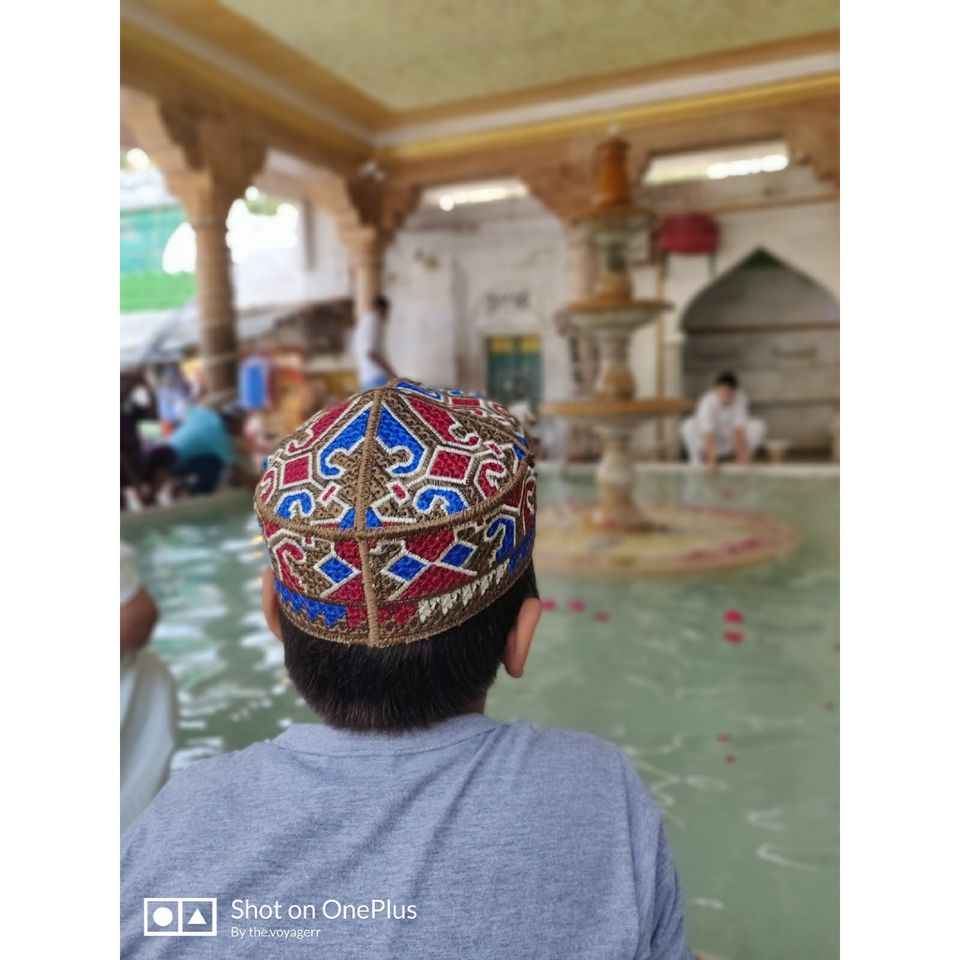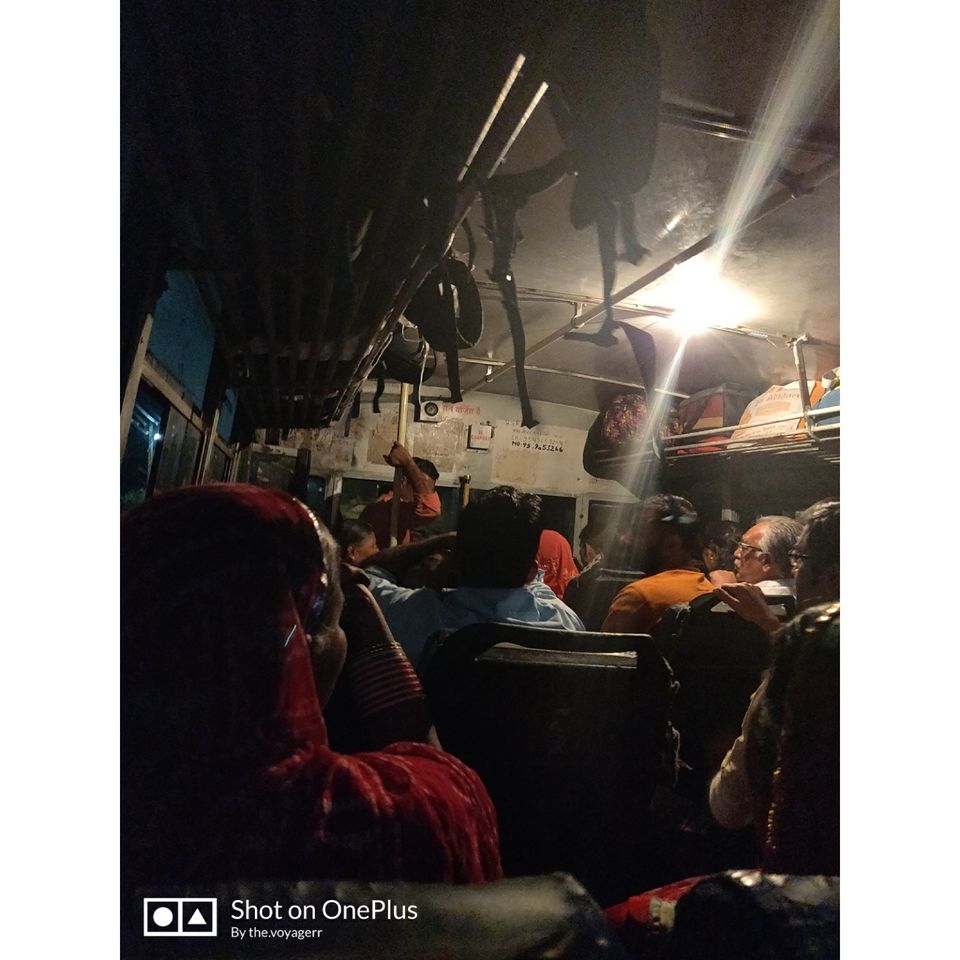 Okay then if you remember that I was on a budget trip(backpacking around Rajasthan). Welcome back!
.
Well, day 1 was pretty adventurous. Started off with twist and ended it the same way. Here's how.
.
We ( I was accompanied with my fellow @tanmay.soni.7) were off to Jhodpur from ajmer at around 5:30 pm via local bus with our backpacks, gratefulness and the energy to reach the destination. We were happy as one of the relatives of my friend agreed to host our stay with them. We were off course delighted that we can further cut down our budget. And we reached Jhodpur by around 10:30 pm and you know there is this things with plans they never fall on our side. We told them about our arrival and we came to know that due to medical emergency they had to go. Now we were standing on the highway bus stand with our backpacks and very low hope and energy. Now the only last option available was to find a hotel that can fit our budget. After looking for 45 minutes we were able to find a decent homestay(200 per person per night) right at the center of old Jhodpur, with fort view and roof top restaurant. So we started walking (around 11:30 at night) with the 'same old backpack' and the energy to reach our hotel. Sorted right? How can it be.Out of the total distance of 5kms we had to walk we've just completed half of that when some stray dogs welcomed us to Jhodpur, they were five and we were two. They barked and even followed us.
Thanks to some locals who've helped us to get back on the safer path. With one of them even dropping us to the hotel. Now we were in Jhodpur with the same old backpack, a lot of gratefulness and some sense of adventure.
#travel #budgettraveller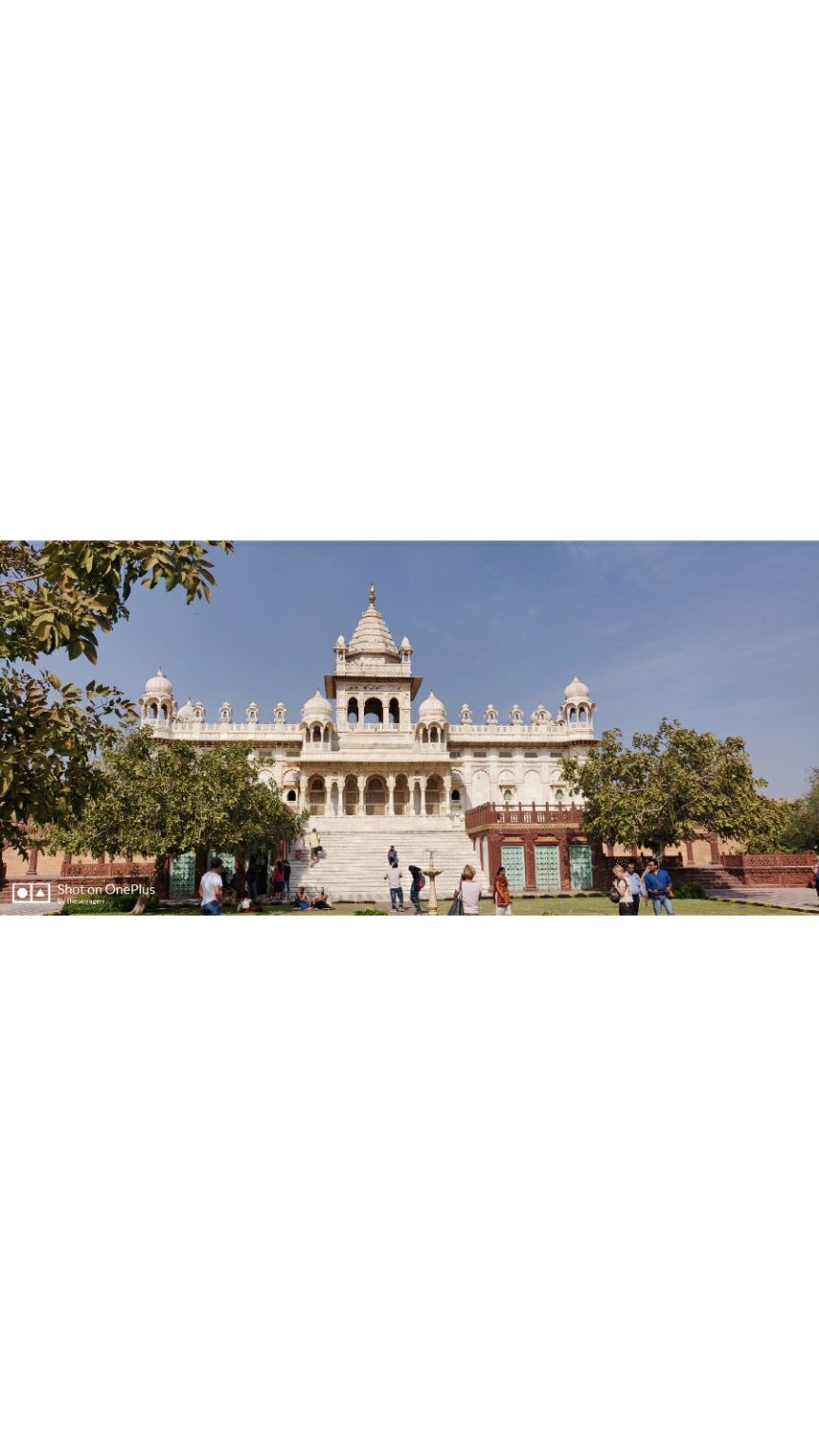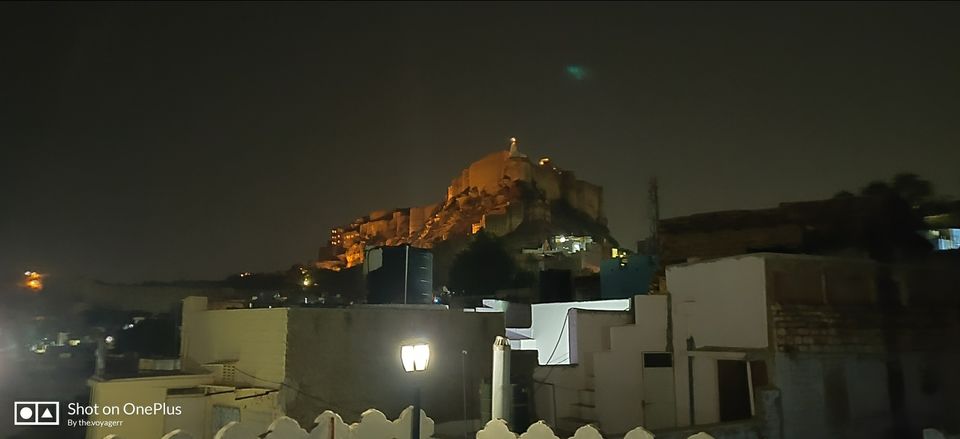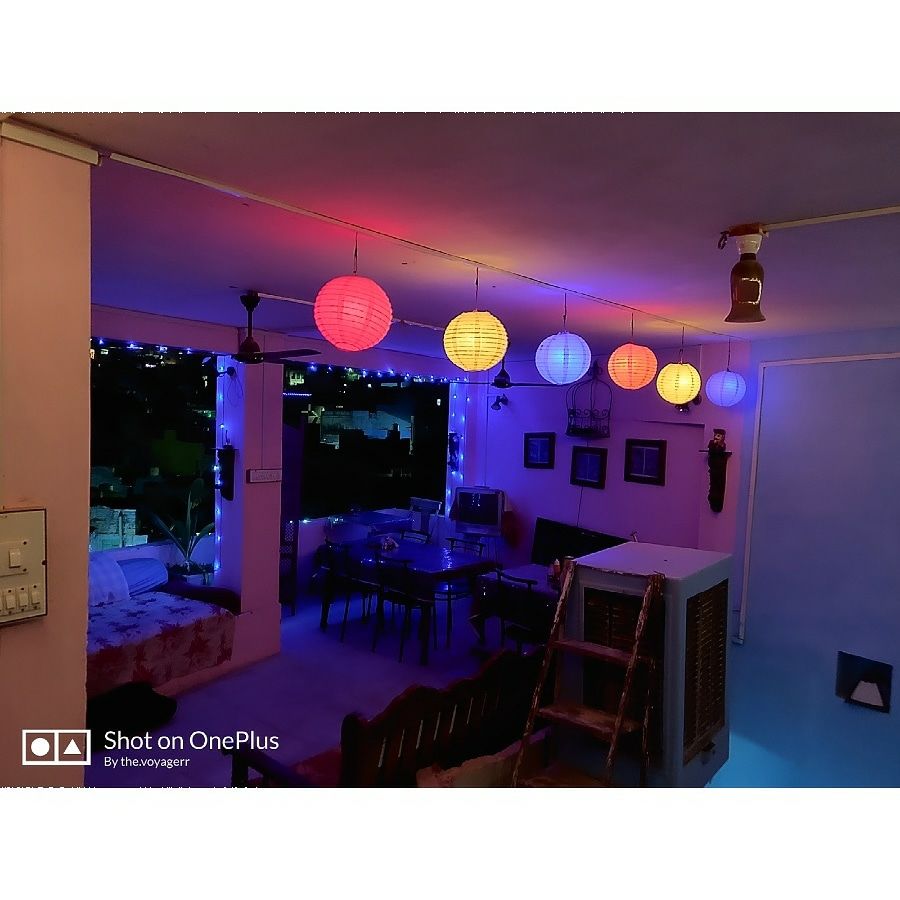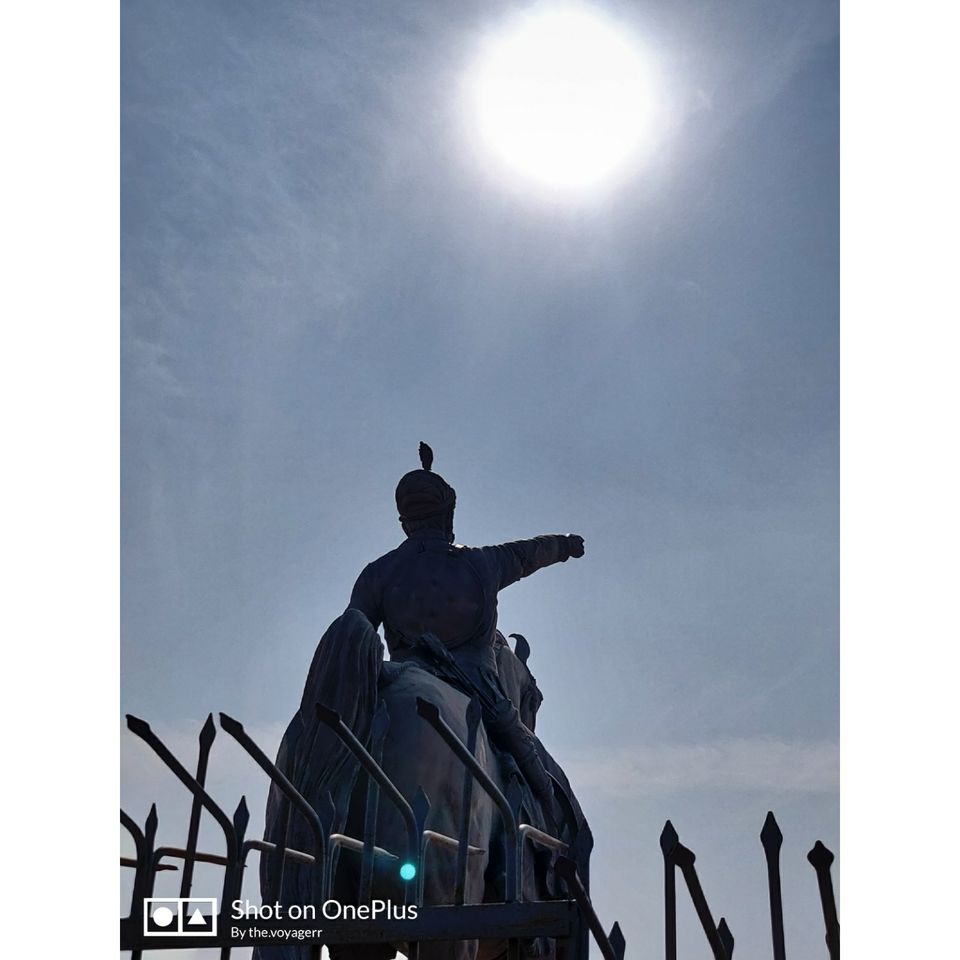 And we were just living. Doing nothing but making memories and living life.
.
आख़िर कहते है न सफ़रनामा होता ही इतना खूबसूरत है, लोग मिलते चले जाते है और यादे बनती चली जाती है !
.
Now if you you ever want to explore the culture of the place you are visiting, you have to to explore it's streets. The streets say so much. They are full of life and in true sense means exploration. And for the same reason we choose to walk and explore the streets on our way to Meharangarh fort. And I think things just can't go normal in my case. So we were just looking around clicking some photos when I decided that I want to have a photo of mine in the fort. So I just kept my bag on the stairs and started 'posing' just when I again decided that I want that photo of me wearing sunglasses. So I just went towards the location where I kept my bag. And there you go, the bag was gone. I was obviously worried as my whole travel budget and my documents was in that bag. I started panicking, just when someone told me to run towards the main gate just in case if someone else took my bag. So I ran . But hard luck didn't noticed anything. So I came back and started looking for the bag again when a guy from lost and find department asked me showing my bag to me that is this mine. And you know I came back to life at that very moment. By the time we were on the back gate of the fort we met a Spanish guy. We talked about Indian culture, exchanged some jokes and just sat there looking around and observing people. The evening ended with the city view (photo 5) some really good photos and peace.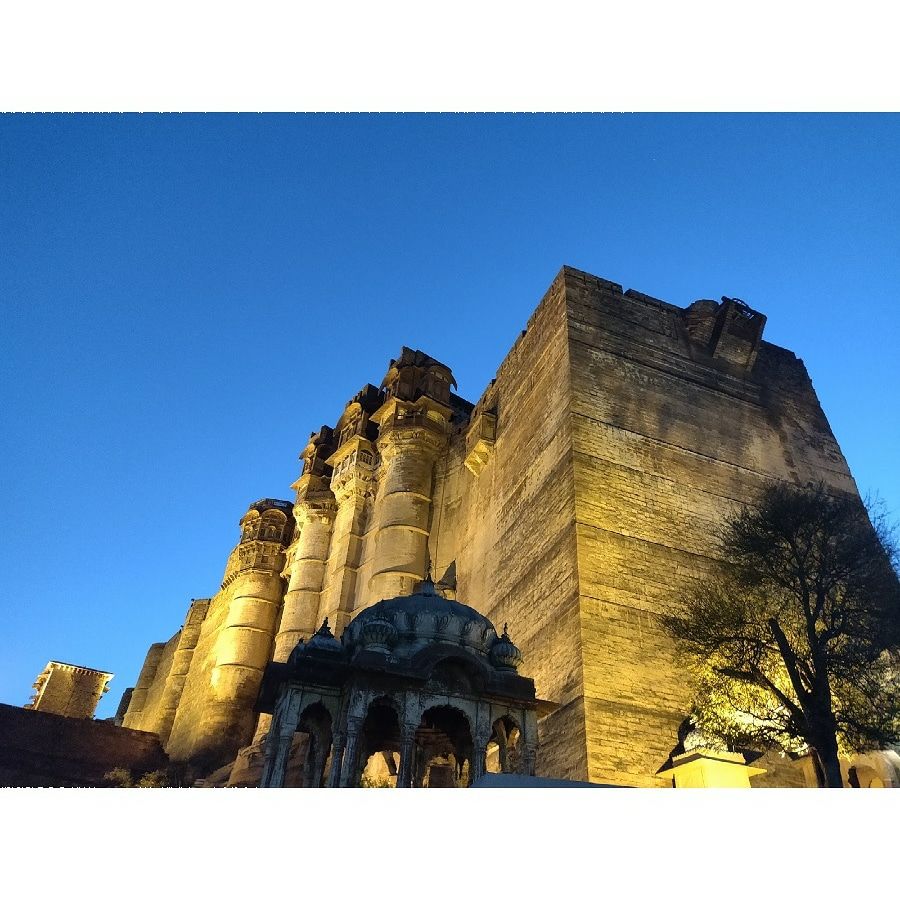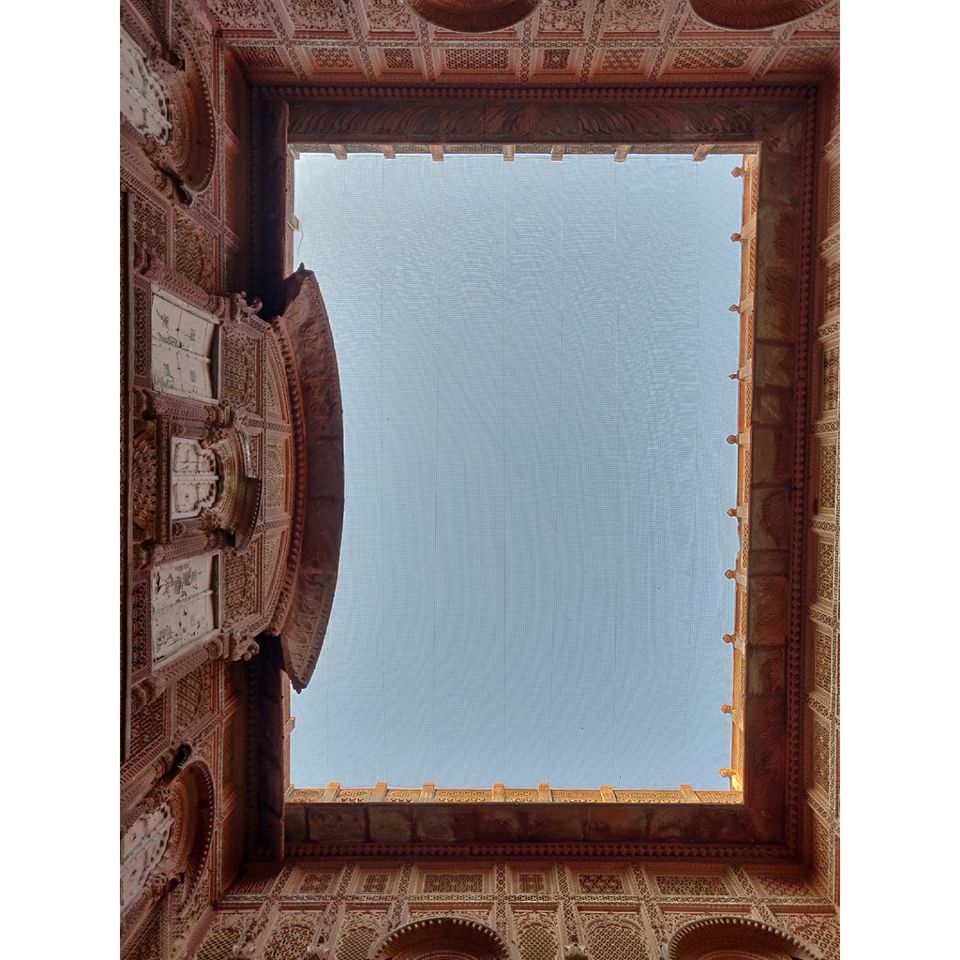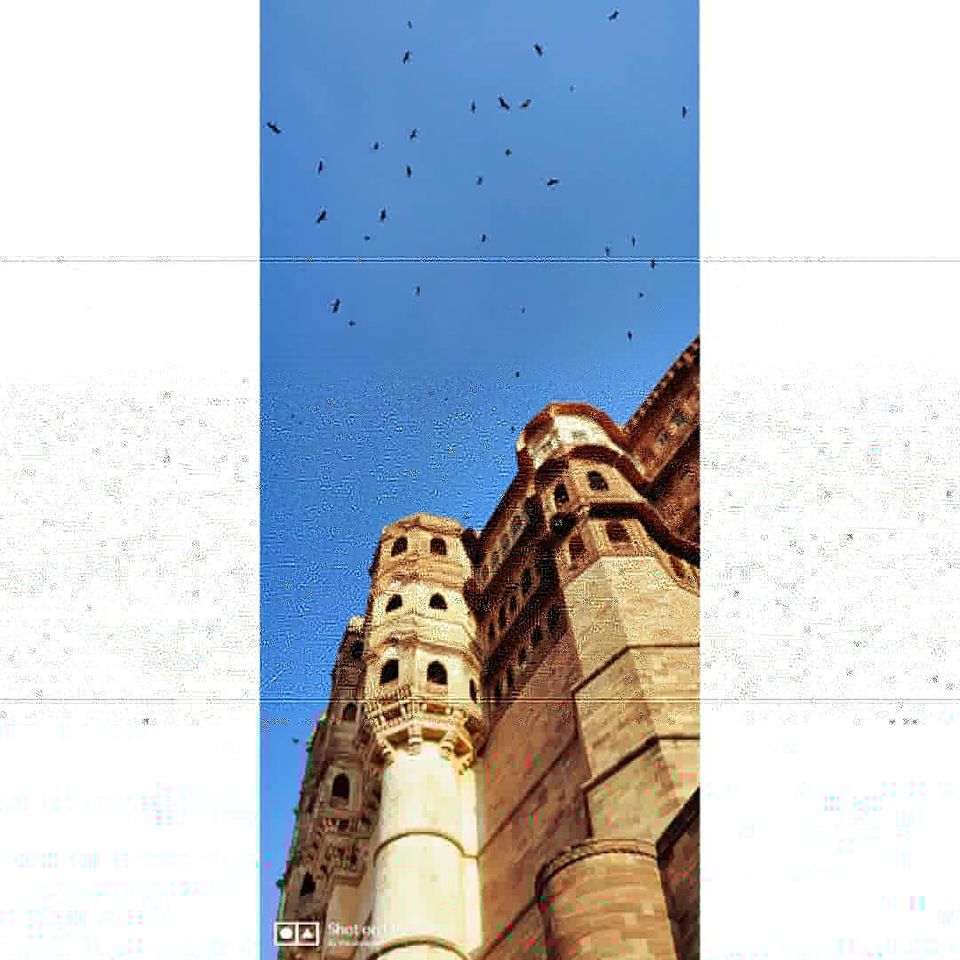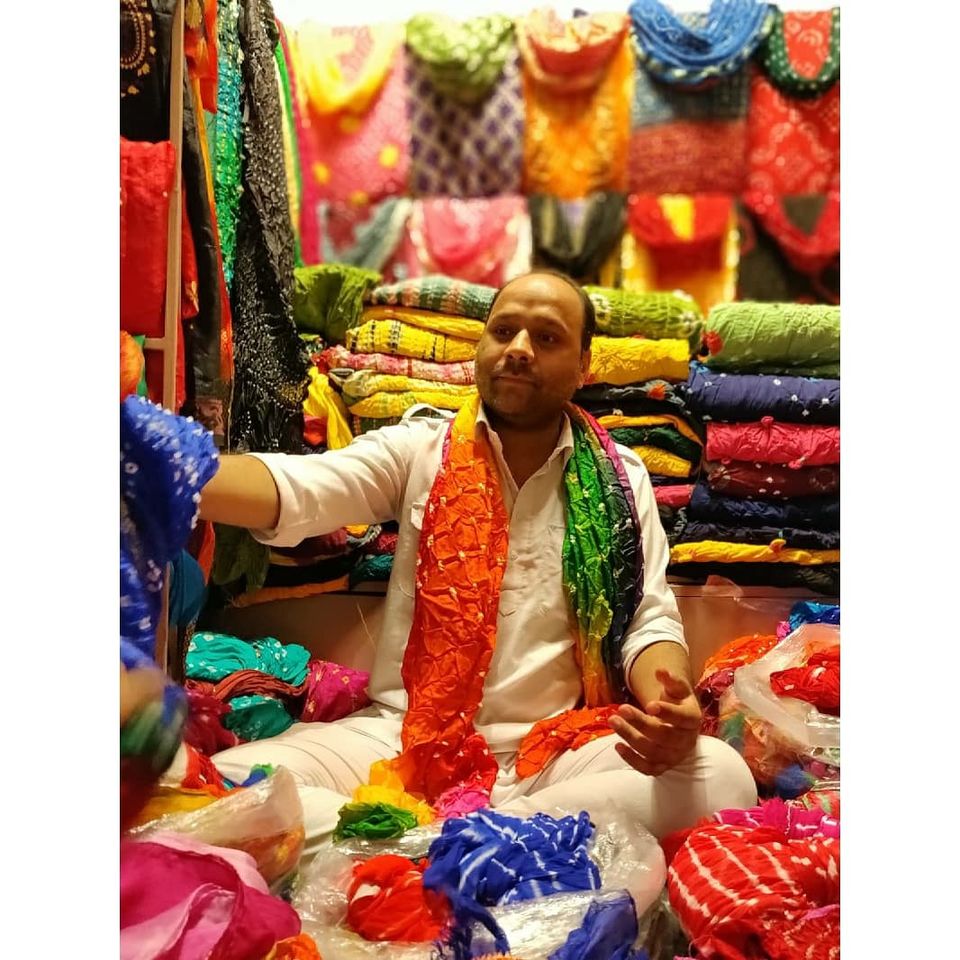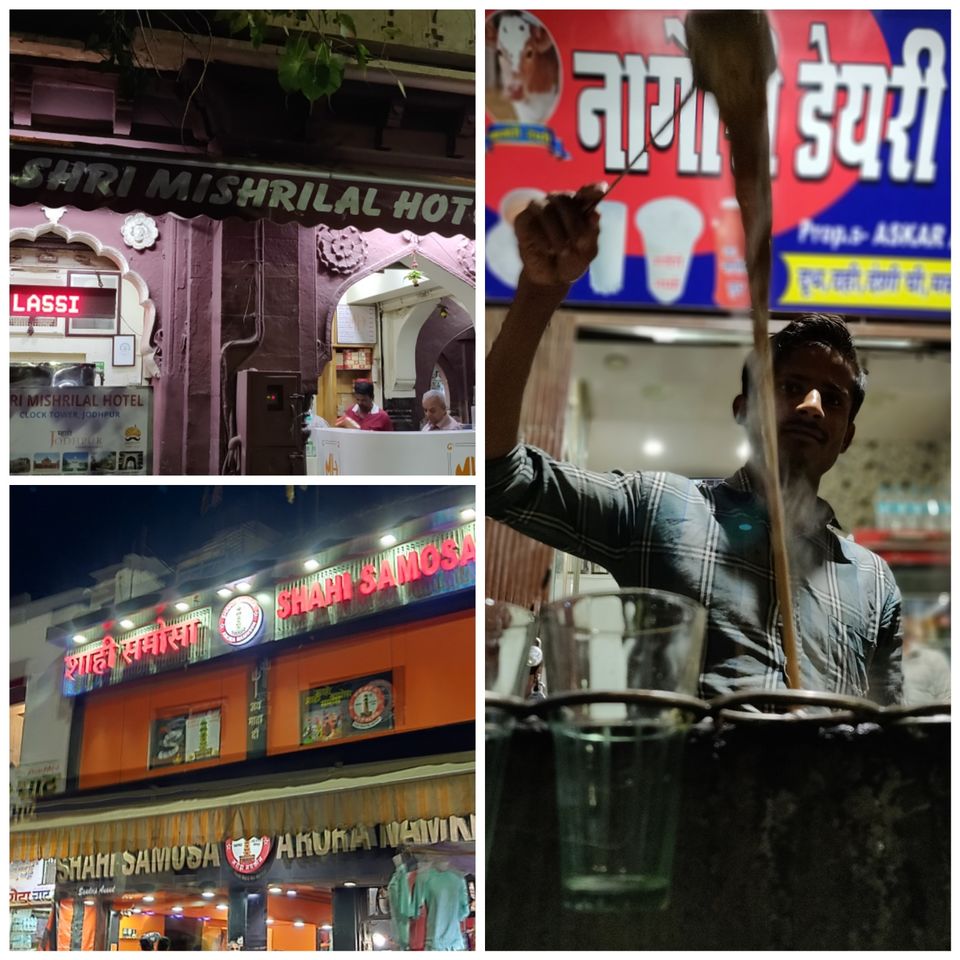 Hello, there. Welcome back to my stories of my latest backpacking trip to Rajasthan. .
So we just completed Jhodpur and decided that we would leave for Jaisalmer early in the morning. So this early was literally very early and we woke up at 3, got ready and stared walking with the same backpacks, some sleep and excitement to reach the golden city. Again the distance was 8kms and it was chilling but let me remind you it is a budget trip. We some how reached the station and then to Jaisalmer. Just if you remember about our homestay owners back in Jhodpur. Now they come into the story. The uncle ,previously the struggling actor( even worked with Mr. Anupam kher ), even hosted the whole crew of the movie 'the Darjeeling limited' even my favorite actor owen wilson and quite a local superstar. So he just made some calls in Jaisalmer told them about the way we were traveling and told them to make some arrangements for us. And there you go we just wanted to travel by pure heart and everyone just helped us as if we were living there unfulfilled dreams. So we reached Jaisalmer and dialed some number to get help with our stay. Even after the contacts we had, I was just searching for hotels when I found this wonderful offer where we were getting the hotel ( roof top restaurant and fort view) for 0rs and the day stay was sorted. So we just started our heritage walk through the street of this beautiful golden city. Now if you were expecting that something adventurous would happen to us again. Does some really does something this good for someone they know barely? Well some people does exists. We slept with a lot of gratefulness and a hope for bright next day.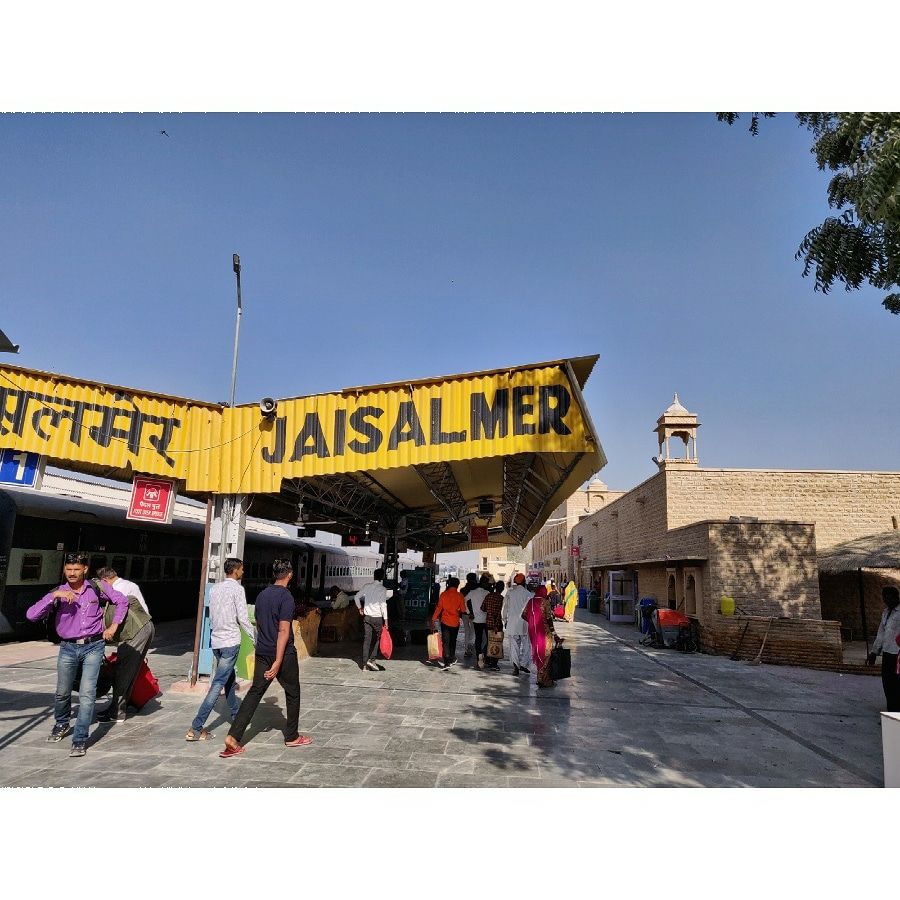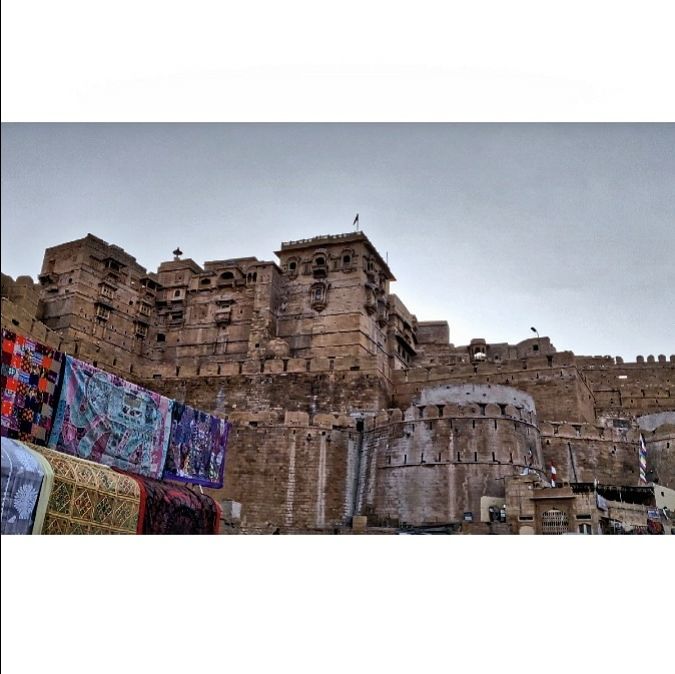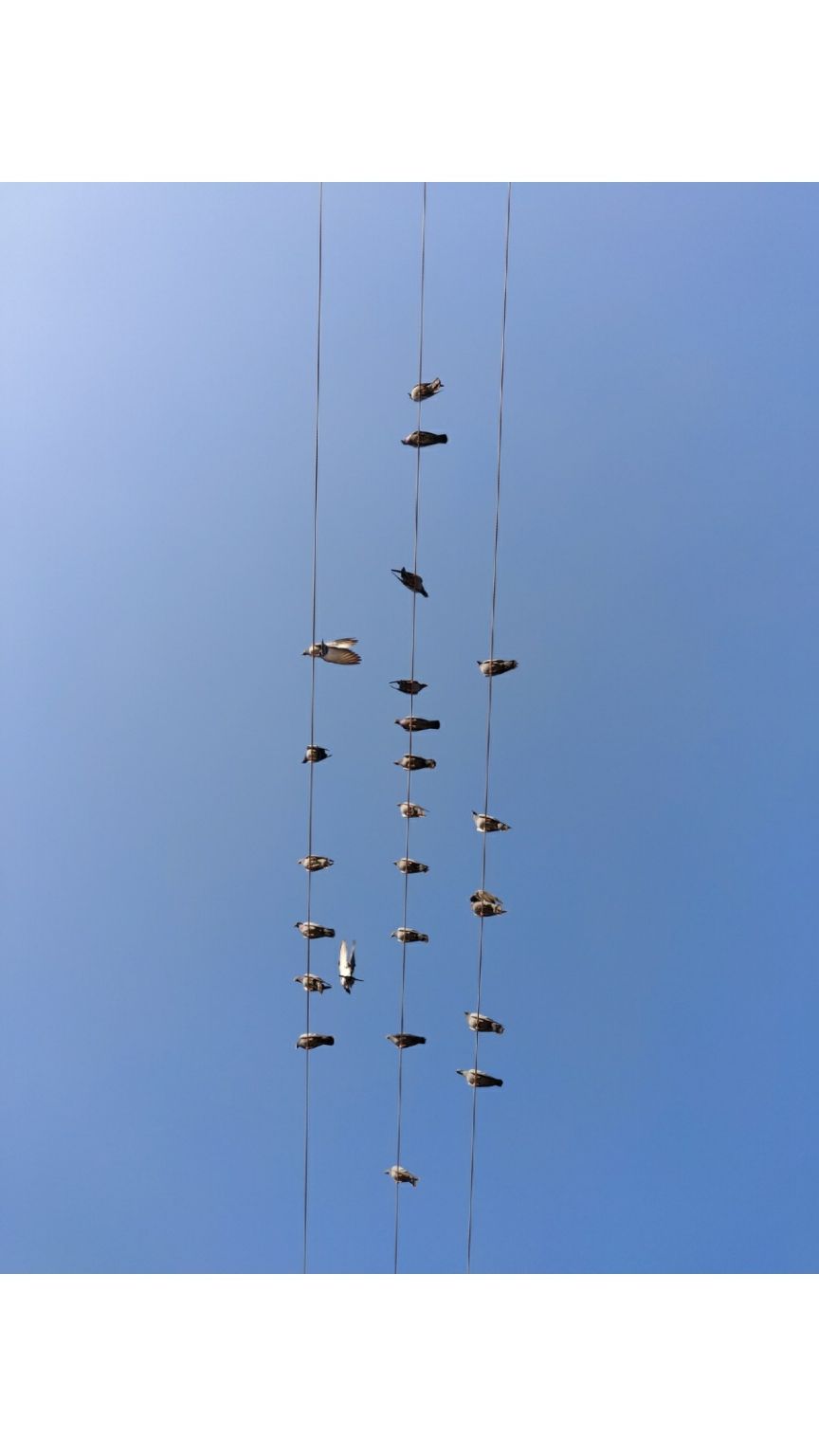 Hey there, so here are the the photos of our last day in Jaisalmer (practically).
.
We decided that we would be desert camping in the mighty thar desert and for that we need to get to khuri. (Small village on the verge of the thar desert). More of that in next post.
.
So if you remember the homestay owners back in Jhodpur (yes they are still in frame). So they called some people in khuri and again, told them about us and our travel style and told them to help us in the best possible way. So our desert camping stay was pretty sorted.
.
Back to Jaisalmer for now. So if you ever want to desert camping from khuri and want to reach there from Jaisalmer. Just remember there are only four buses available to khuri. And we just missed out the one at 10:30am, so we decided to explore some famous haveli there. We were just walking around and looking, when we came to know about our bus departure which was much earlier then our previously known timing. And I don't know why this happen to us the local bus stand was again 4 km away. The problem was not the distance, the problem was heat, time and our backpacks. We somehow managed to reach the bus stand and finally get the bus to khuri.
#budgettraveler #travel #the.voyagerr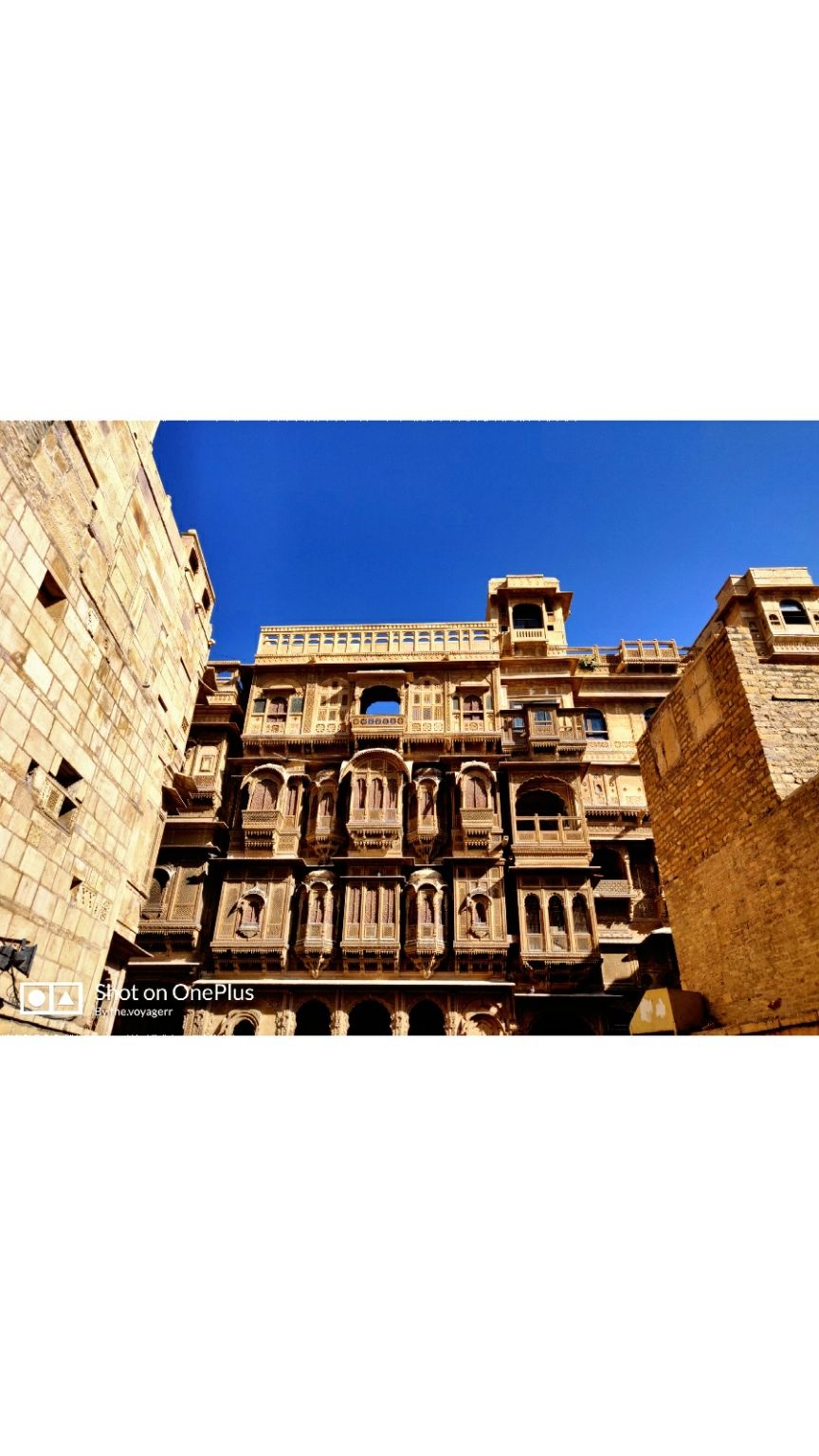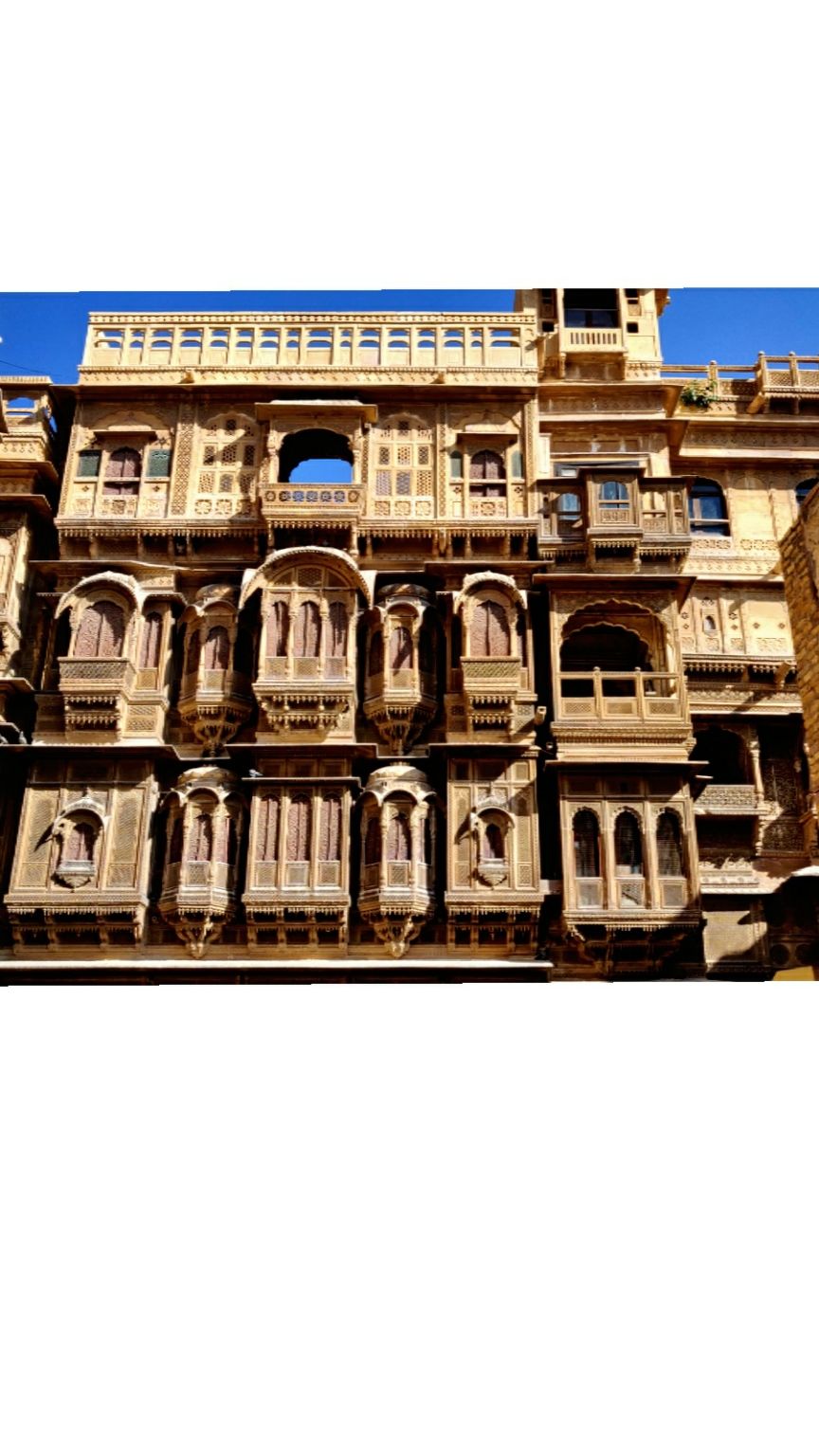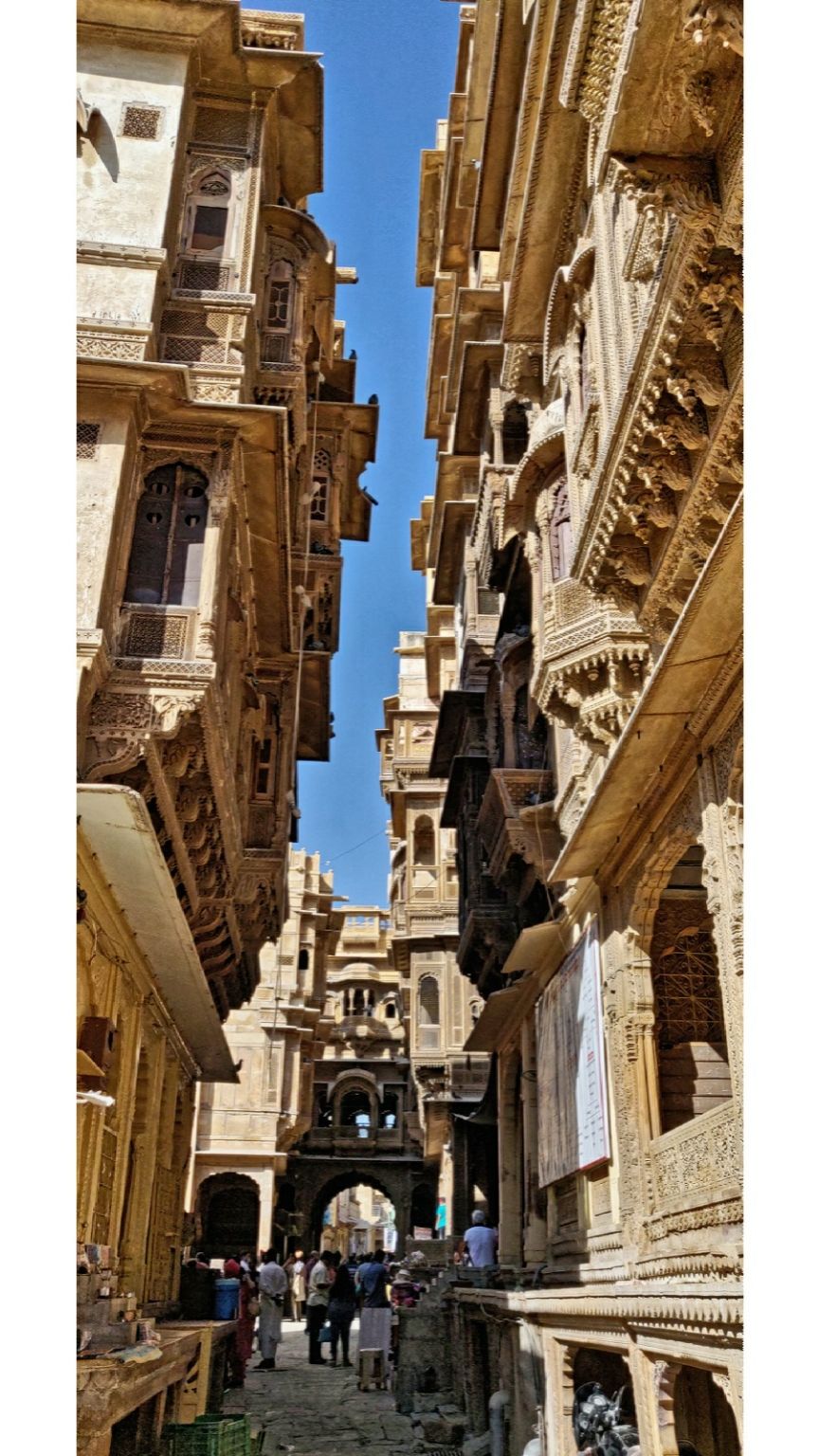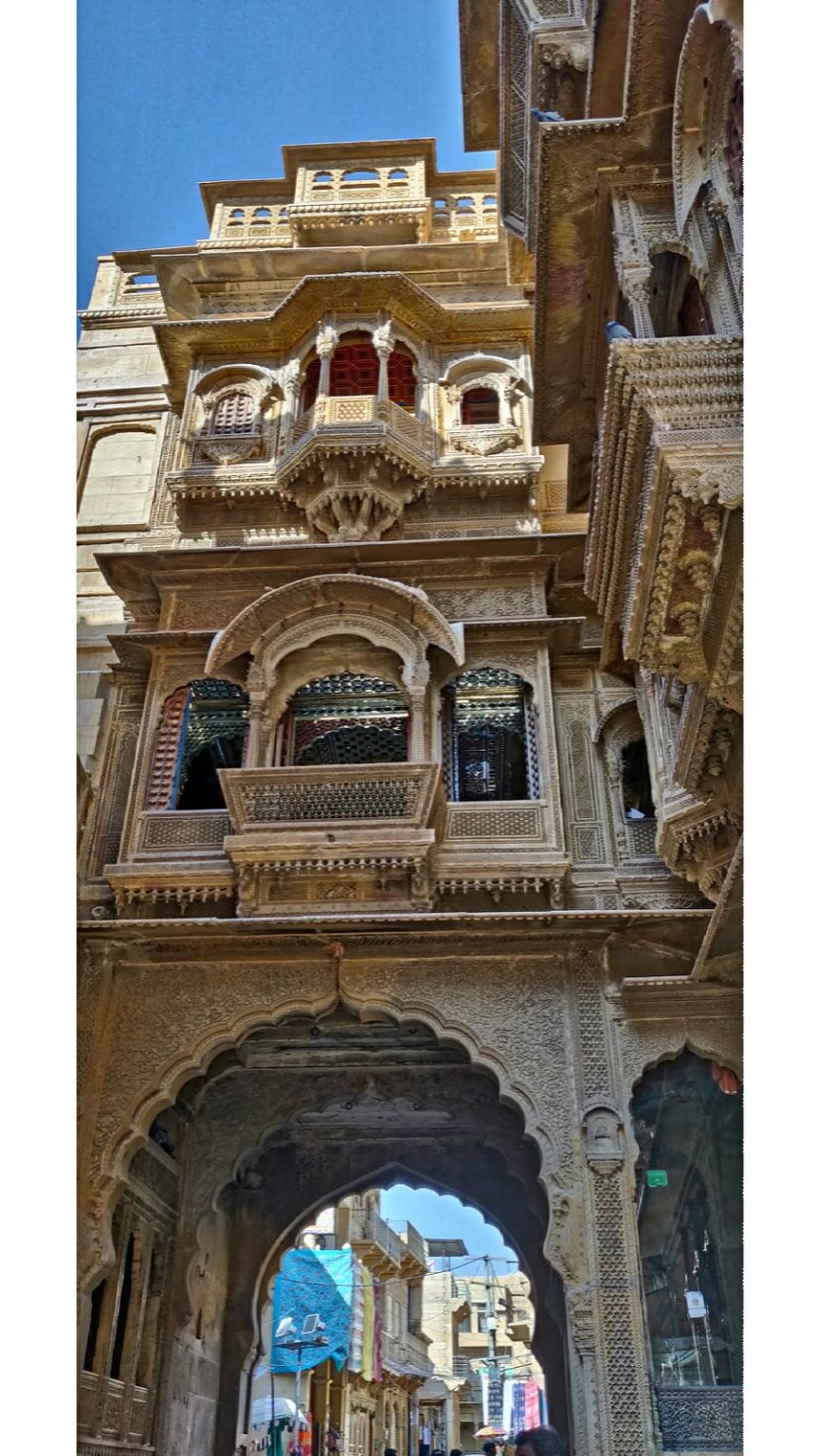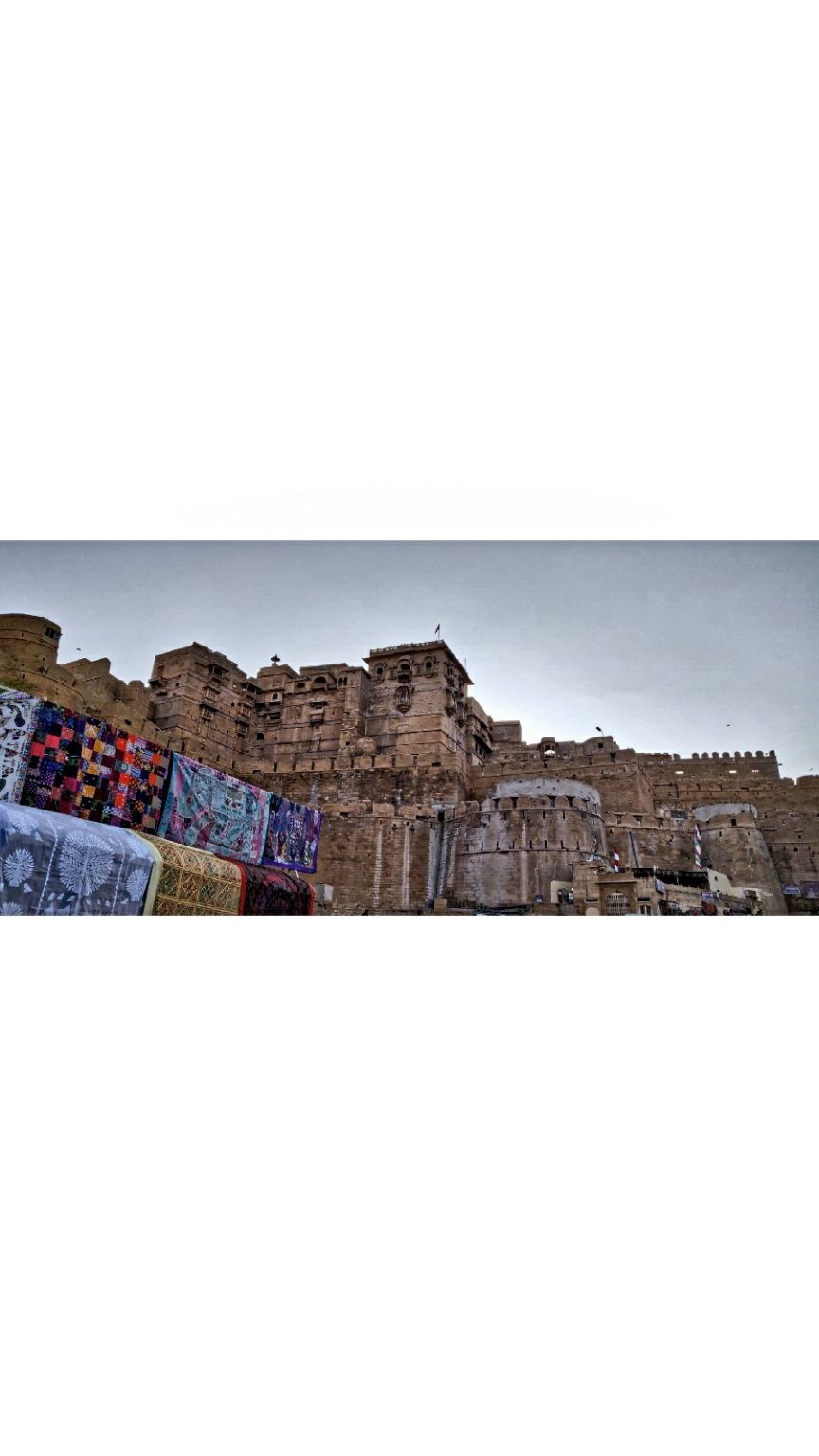 Hey, what's up!! .
So let me remind you that we were in Jaisalmer when we decided to leave for a small village named khuri from where we would go for desert camping. And let me tell you this was the best bus experience I've ever had in my life. There was sand on both sides of the road and you have this straight road with nothing on either side. And the air smells so soaked in Rajasthan that you get the cultural picture of the whole place. So we left Jaisalmer at around 1pm and the journey was around 40kms so we were there by 3. Now the deal was that we would do camel safari for 8-10 km and then will be staying overnight in desert. And this will also include the dinner and breakfast. So we reached khuri, where to our surprise the big man himself (Badal Singh ji, owner of Badal house) was there to receive us in the jeep. Now we were in the village right between the desert, sun right above us, backpacks right beside us and the country side feeling in our heart with the very own gratefulness to all the people helping us making our trip successful. So just as we freshened up in the authentic Rajasthani house, beautifully decorated, we were served the delicious lunch of "Bajre ki roti, Lauki ki Sabji, mixed dal and chawal" and it was soul satisfying. So everything seems normal till now, right? How can it be.So back in Jhodpur we were told that our stay, food and everything in khuri will cost us RS 300 but to our shock Badal Singh ji told us that due to mis communication we heard the room charges and not the desert camping charges which was 700rs. We were however prepared for it but all the excitement for saving few more bucks was all gone.
.
More in comment
.
.
.
.
.
.
.
.
.
.
.
.
.
.
.
.
.
.
.
.
.
.
.
#travelphotography #travelling #travelgram #rajasthan #photorupt_rajasthan #bloggersofinstagram #instatravel #travellingthroughtheworld #passionpassport #shotononeplus #shotononeplus6t #traveldiaries #traveler #traveladdict #globetrotter #letsgosomewhere #wanderlust #travelblog #travelbug #exploretheworld #followme #exploremore #lifeofadventure #photo #photography#oneplus6t #oneplus6tphotography @oneplus_india #followforfollowback #followforfollow #likeforlikeback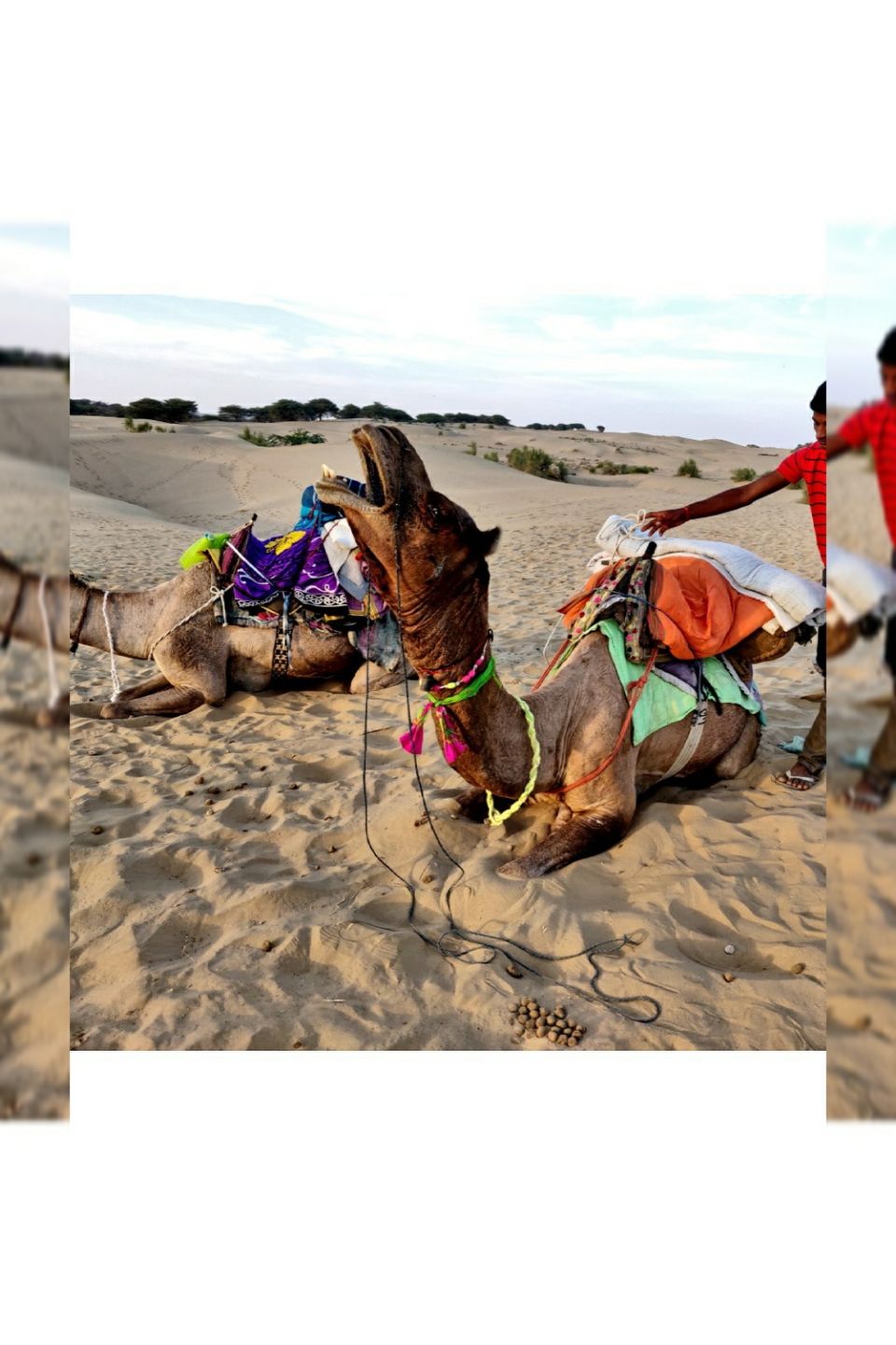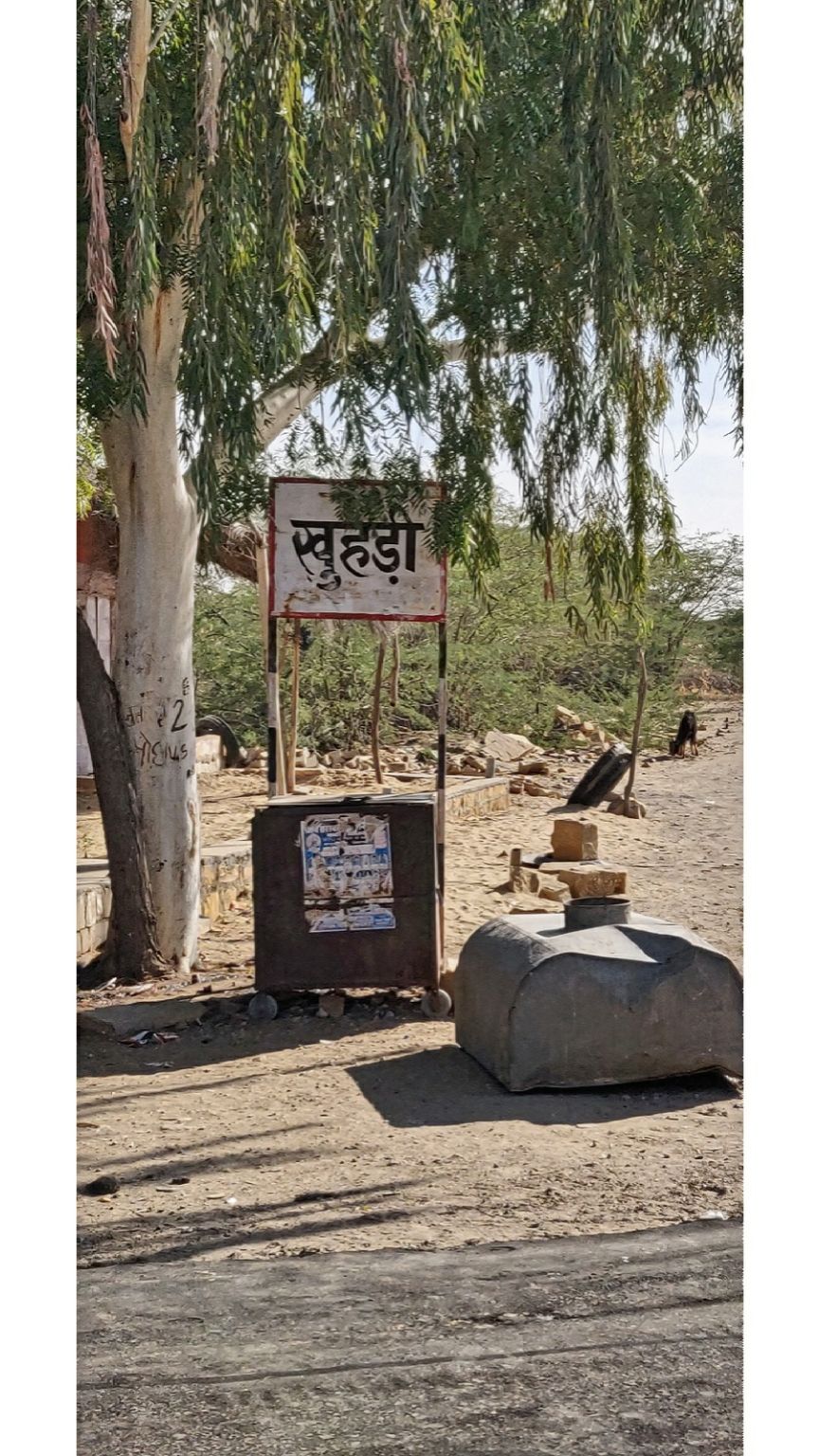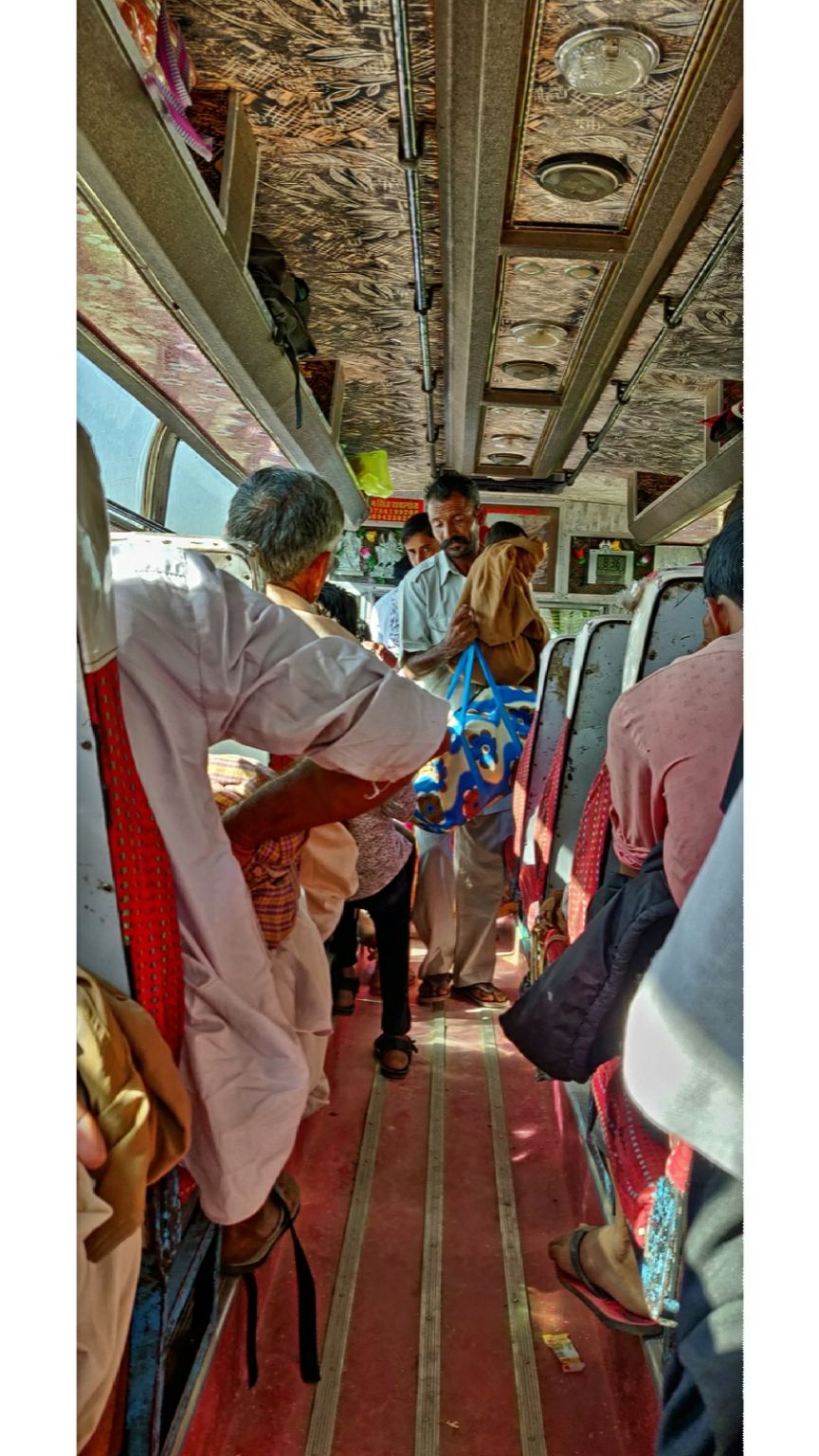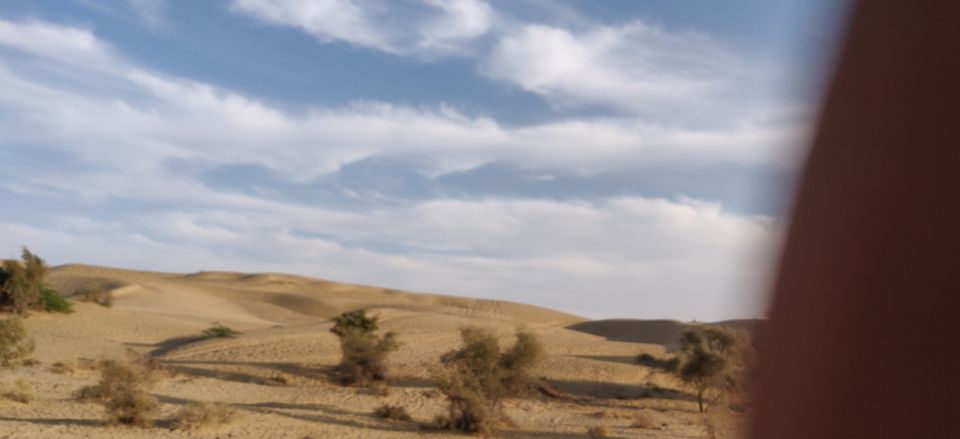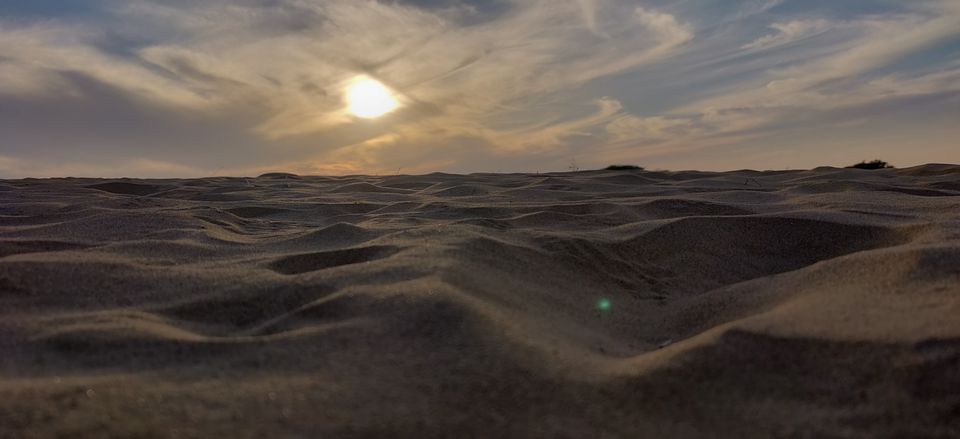 Okay so we covered all the dry states and now it was time to see a total different shade of Rajasthan. On one side Rajasthan offers you these majestic forts and feel of culture and on other hand it offers you the nature and peace. So from our way back from desert camping we decided that Udaipur will be our next destination. So we just booked our bus to Udaipur. Now we had some spare time in between and being a paliwal it was my responsibility to visit this place of my ancestors (just kidding). So there is this place called kuldhara and the existence of this place is more notorious then anything. It is considered as one of the haunted places in India. So we just booked a bike from Jaisalmer to go to kuldhara. Now , now, now kuldhara have this big gate where they take parking ticket and entry fees. And you know when I travel on budget I don't spend money on unnecessary things. So here is word to word conversation between me and a local ticket collector.
.
Me : 'कितना टिकट है भैया'? (How much for the ticket)
.
Ticket guy: 50rs एंट्री
और 10rs पार्किंग के...(50rs for entry and 10rs for parking)
.
Me( showing my wallet) :dheklo भैया पैसे नहीं है हमारे पास! (Look I don't have money)
.
Ticket guy :
पैसे तोह देने पड़ेंगे न.(money is must)
.
Me : वैसे में भी पालिवाल ही हूँ!( Anyways I am paliwal as well)
.
Ticket guy : फिर तोह ये आप ही की जगह है! आप जाओ पैसे की चिंता न करो!( Then this is your place. You don't worry about money. Go.)
.
And here is how we cut down budget😅. And just a quick tip if you ever want to do a adventure trip to Rajasthan just do a bike trip. It is a perfect place to explore on bike.
.
More in next post.
.
.
.
.
.
.
.
.
.
.
.
.
.
.
.
.
.
.
.
.
#travelphotography #travelling #travelgram #rajasthan #photorupt_rajasthan #bloggersofinstagram #instatravel #travellingthroughtheworld #passionpassport #shotononeplus #shotononeplus6t #traveldiaries #traveler #traveladdict #globetrotter #letsgosomewhere #wanderlust #travelblog #travelbug #exploretheworld #followme #exploremore #lifeofadventure #photo #photography#oneplus6t #oneplus6tphotography @oneplus_india #followforfollowback #followforfollow #likeforlikeback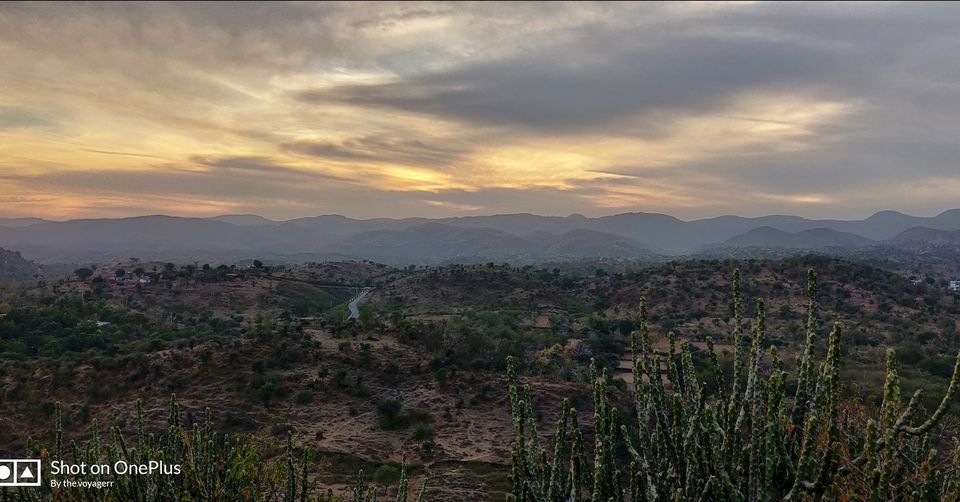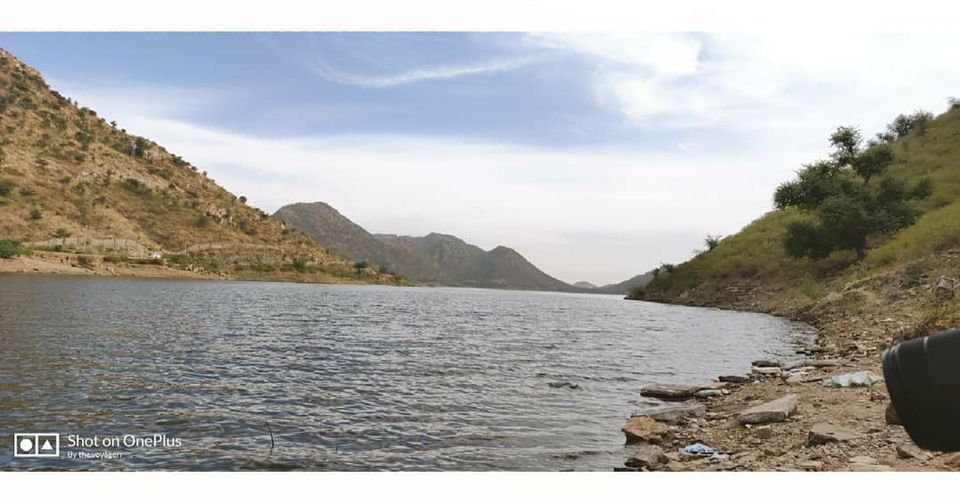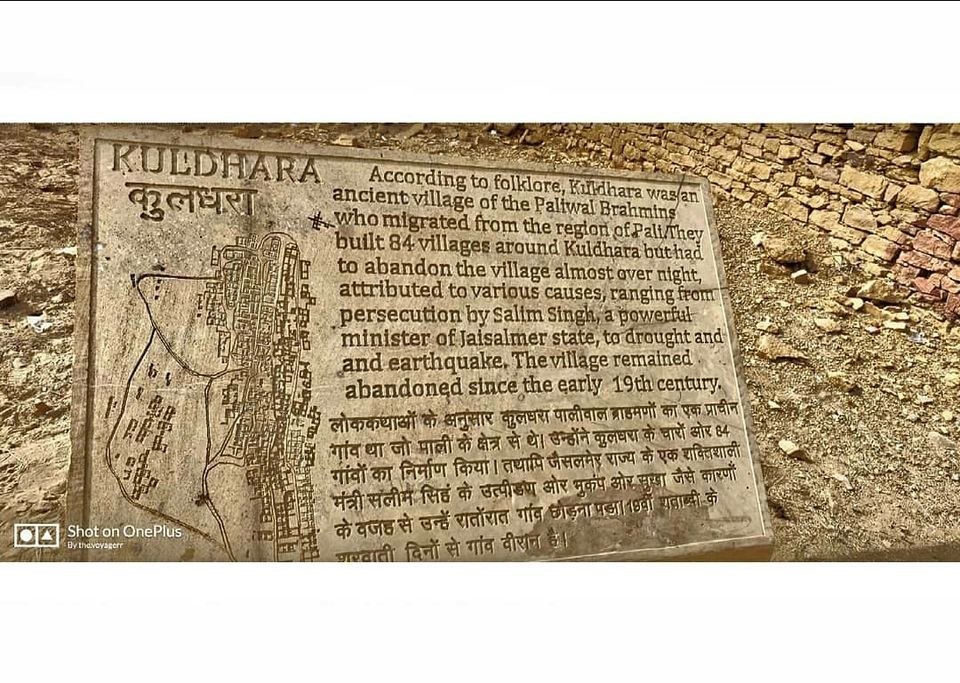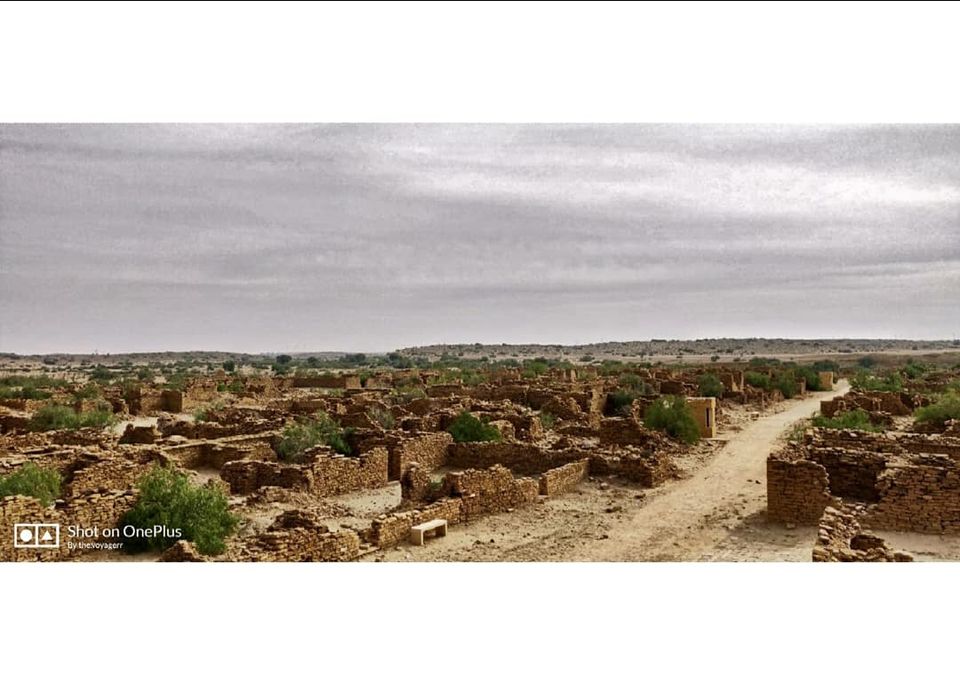 So we were finally in Udaipur aka the white city aka city of lakes. And damn, this city is beautiful. So we took a scooter of my cousin to travel to best location in this place of lakes. Now as this place was total opposite of what we saw in Jaisalmer and Jhodpur. With all of the biggest hotels of India to beautiful serenic places. We went to a lesser known and one of the unexplored places where we met two solo travellers ( one from Canada and one from Karnataka) and you know it's very nice to see people pushing themselves in traveling and it inspires you a lot.
Not much from Udaipur,'as peaceful place gives you peaceful experiences'.
.
More of some fun in upcoming posts.
.
.
.
.
.
.
.
.
.
In the frame :- @tanmay.soni.7
.
.
.
.
.
.
.
.
.
.
.
.
.#travelphotography #travelling #travelgram #rajasthan #photorupt_rajasthan #bloggersofinstagram #instatravel #travellingthroughtheworld #passionpassport #shotononeplus #shotononeplus6t #traveldiaries #traveler #traveladdict #globetrotter #letsgosomewhere #wanderlust #travelblog #travelbug #exploretheworld #followme #exploremore #lifeofadventure #photo #photography#oneplus6t #oneplus6tphotography @oneplus_india #followforfollowback #followforfollow #likeforlikeback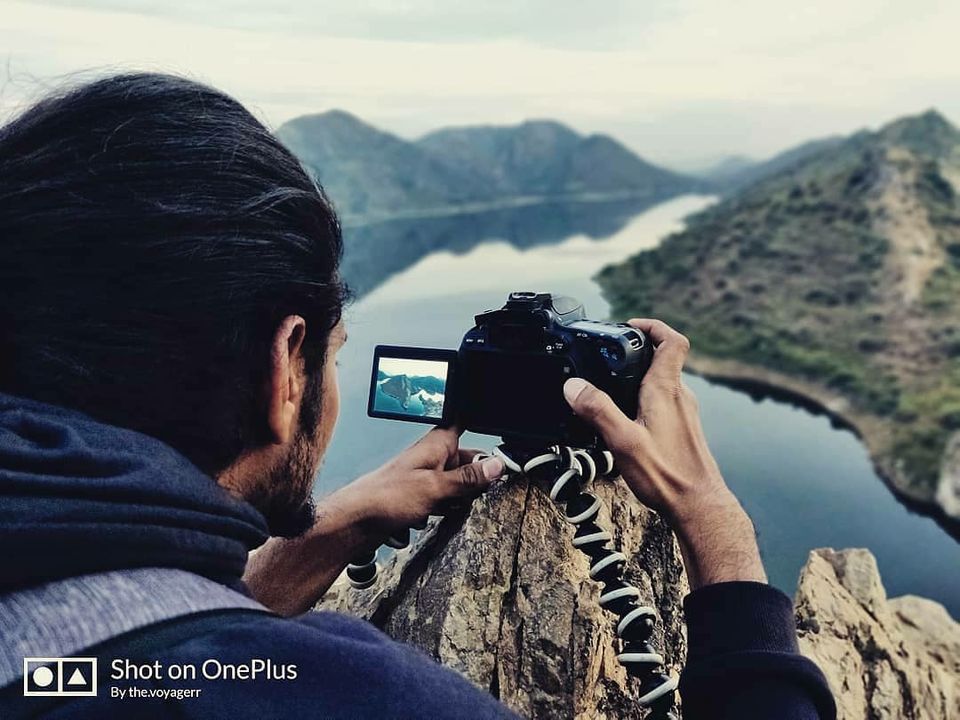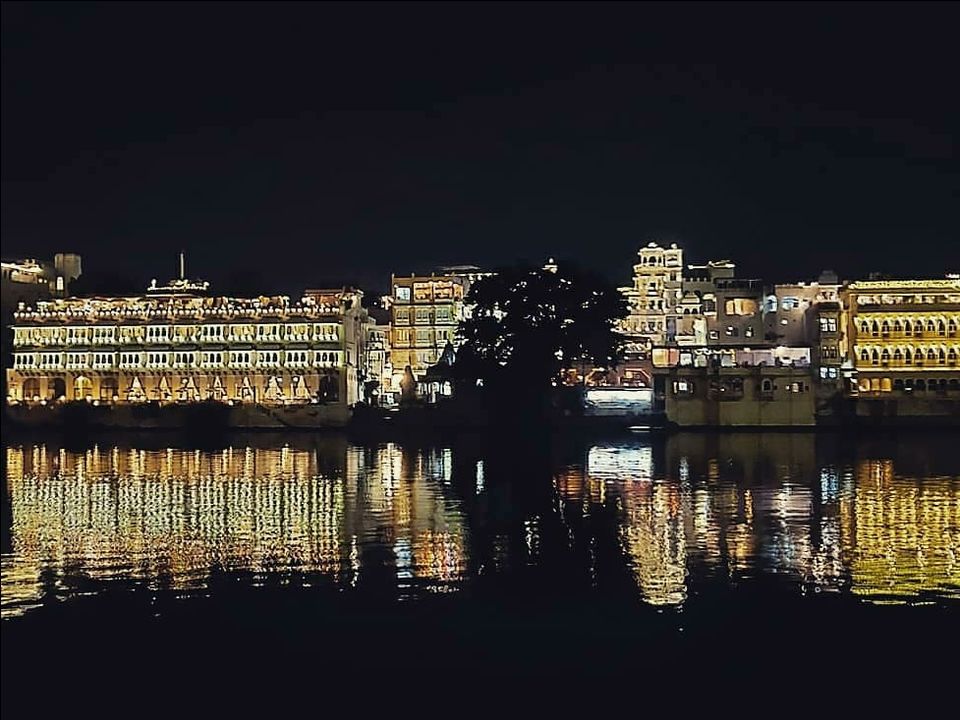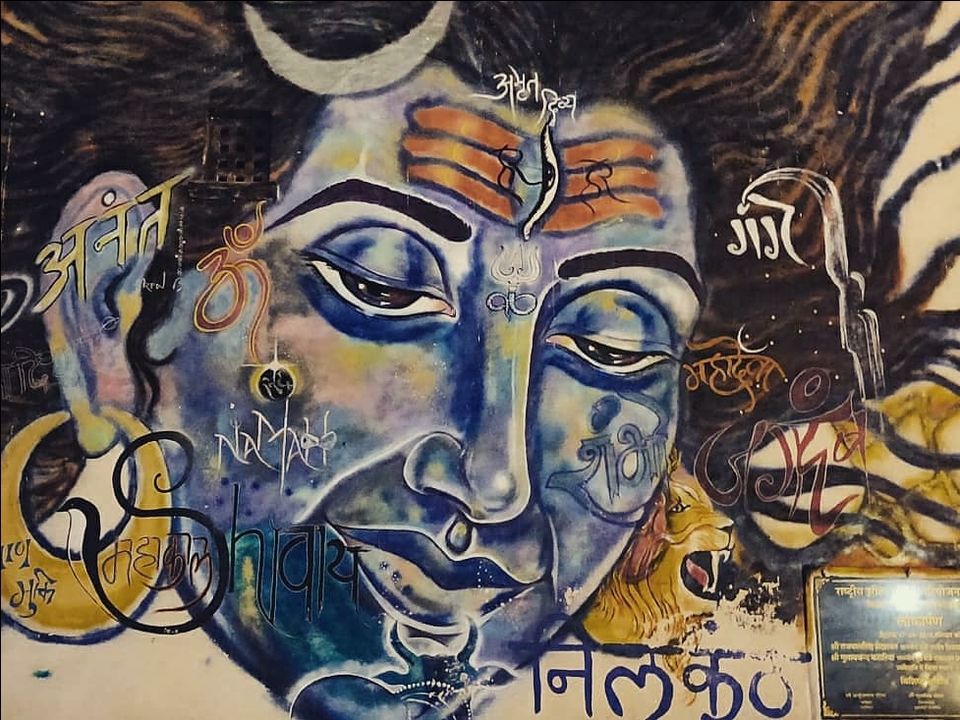 Okay so I have to say this with a heavy heart but this was my last destination of trip. Things started off well and ended well too.
So now my fellow already left for Delhi and I was by myself for this beautiful place known as kumbhalgarh.
So again early in the morning I got on the bus from udaipur to kakroli from where I will be taking a bike to cover 48kms to kumbhalgarh. Now I have mentioned earlier also that Rajasthan is one of the best place to do a bike trip. You can literally have everything you want in your adventure. So my friend agreed to give me a bike so that I can visit kumbhalgarh fort. So my adventure started. I was expecting the same dry route but kumbhalgarh is like more surprising. You have these beautiful roads surrounded by green mountains and there is peace. And when you travel alone you meet new people and I met a foreign biker who was doing his bike trip around Rajasthan and these kind of things inspires you. For the talk I came to know about a total different perspective on why people travel. He told me that many of us travel places to explore, to escape or to relax. But he told me that he travel because he wants to feel the place and people. And I was moved, although my Moto to do budget trips is to experience culture and to do things in local way helps to me experience that culture. Kumbhalgarh was beautiful. By the time I reached udaipur I was delighted my most budgeted trip of RS 4000 to explore Rajasthan was done. And I was able to save 15 rs out of that. Yup the trip was completed in RS 3985. And my previous year ended the way I wanted it to be. Now many trips are already planned for this year as well. And I am sure that I can push myself further.
.
.
.
.
.
.
.
.
.
.
.
#travelphotography #travelling #travelgram #rajasthan #photorupt_rajasthan #bloggersofinstagram #instatravel #travellingthroughtheworld #passionpassport #shotononeplus #shotononeplus6t #traveldiaries #traveler #traveladdict #globetrotter #letsgosomewhere #wanderlust #travelblog #travelbug #exploretheworld #followme #exploremore #lifeofadventure #photo #photography#oneplus6t #oneplus6tphotography @oneplus_india #followforfollowback #followforfollow #likeforlikeback