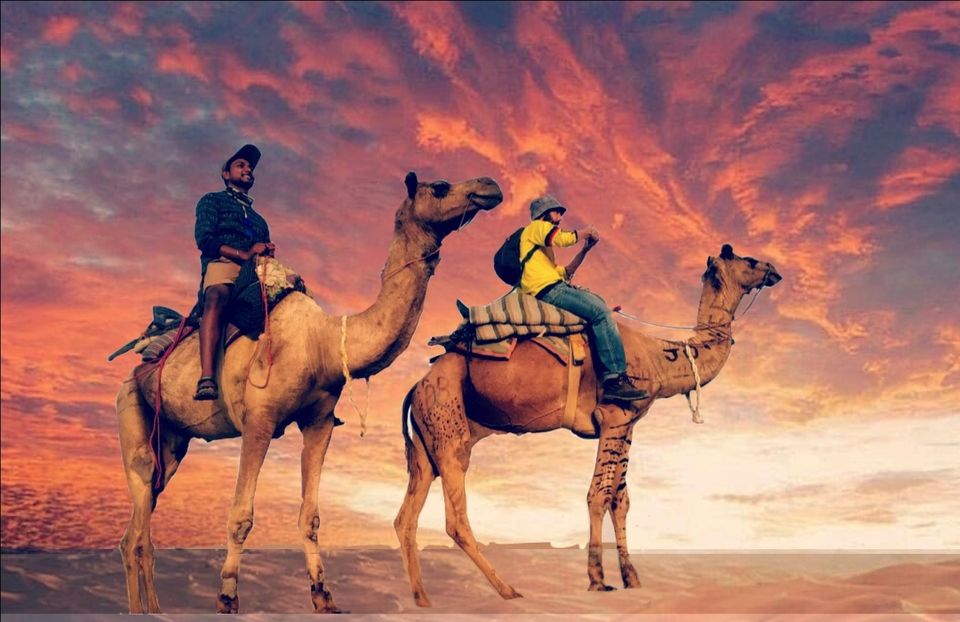 I decided to travel to the golden city- Jaisalmer. To have better idea and to see roadside of the Rajasthan, I boarded state transport from jodhpur.
Through barren lands and some villages like pokhran, at 6:30 in the evening I reached there.
It was already time for sunset, so I decided to visit the gadisar lake directly without first checking into hotel. Lake was 1.2 km away from bus stand. I walked up to there.
As the name goes 'golden city' , the evening rays of the sun were bathing the banks in golden lustrous color. You can spend quality time at the banks or do boat riding. Just to have alone time at the temple there or to hang out with frnds, it's a place to go.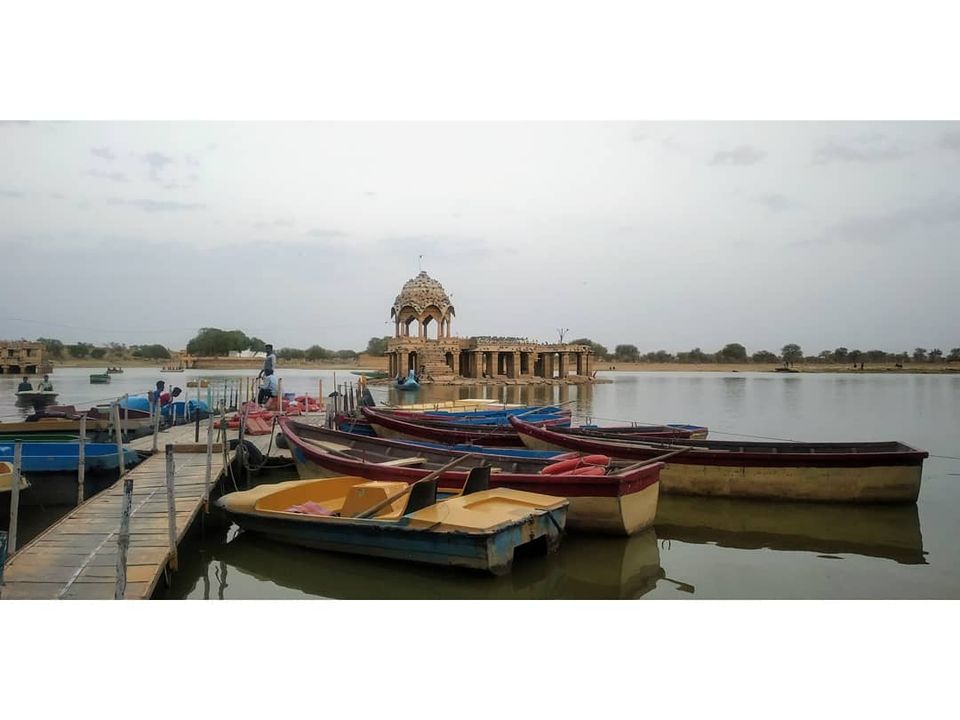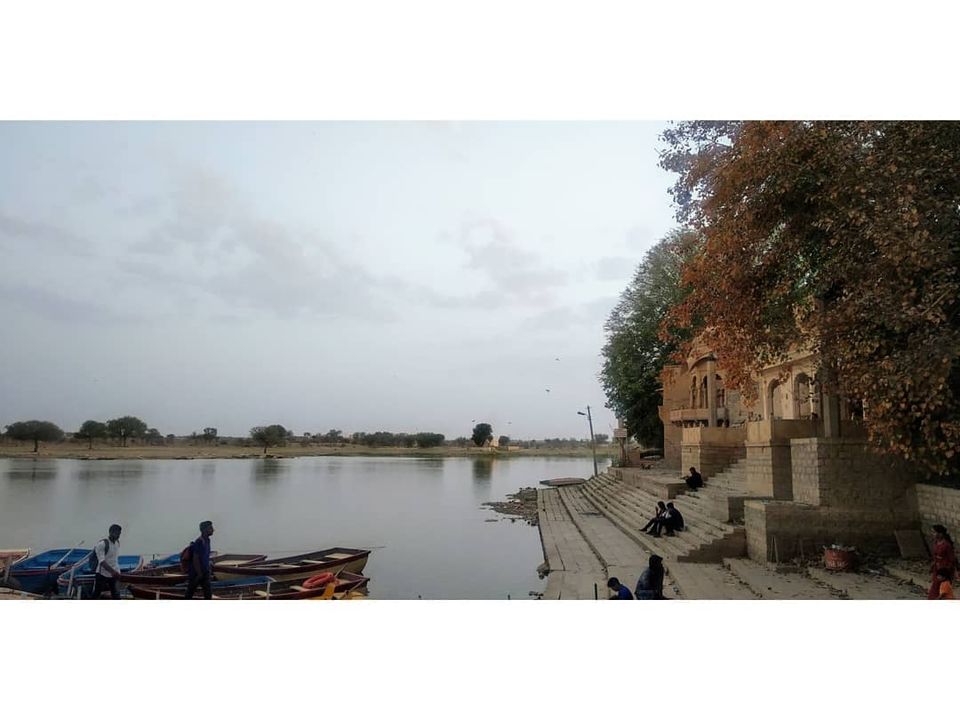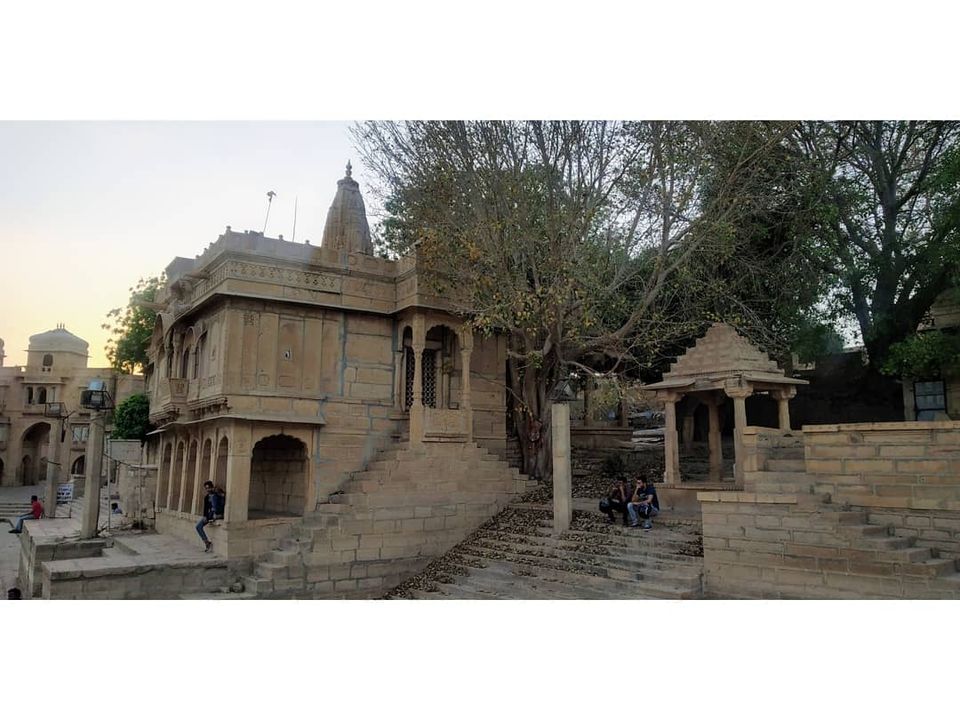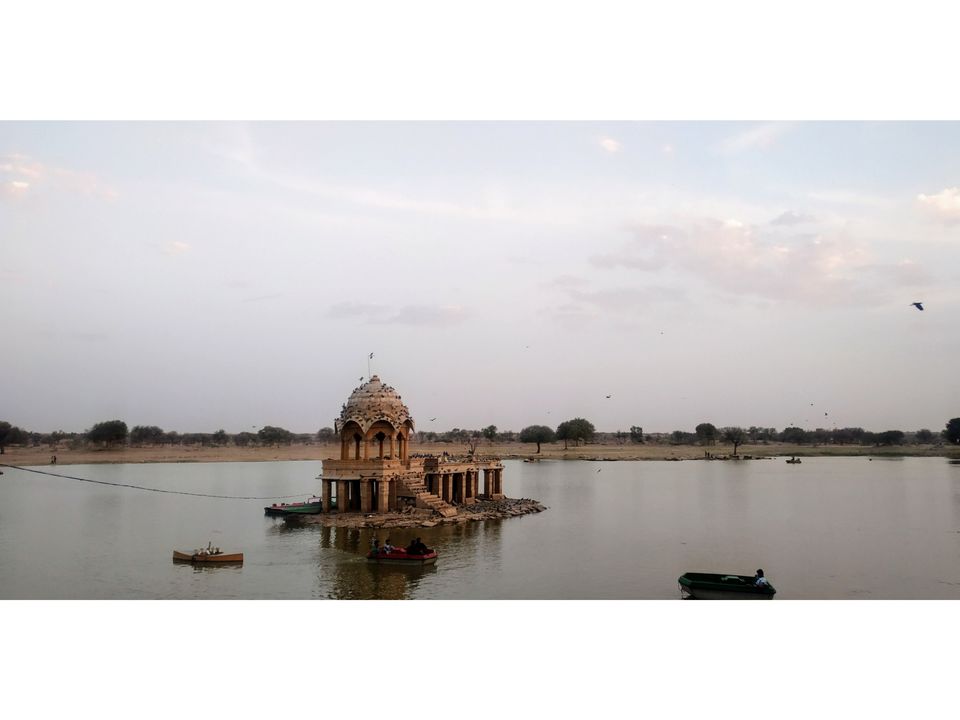 After sunset I went to hotel. Got freshened up and treated myself with a special marawari thali at the restaurant nearby.
Next day I woke up early to see the fort in the middle of the city. Inside the fort area one can visit Jain temples, old structures, rock paved steep streets and the Bazar filled up many traditional clothing or art or restaurant shops. The sand color of the fort and various colors of Bazar shops perfectly compliments each other. For Indians 100 rs is ticket fee and 3-4 hrs are sufficient to explore.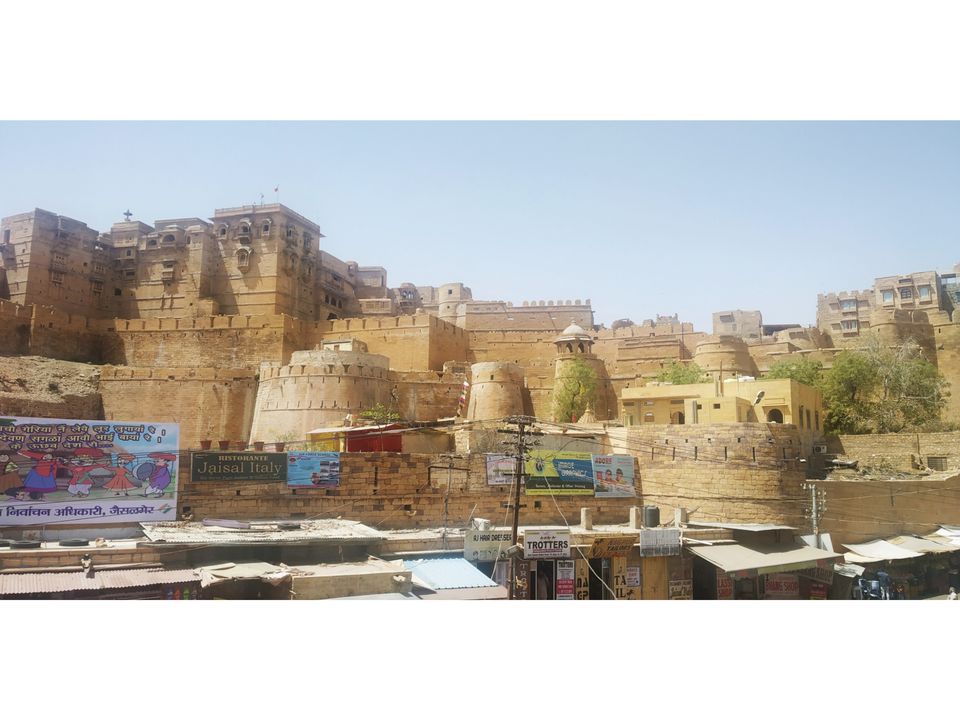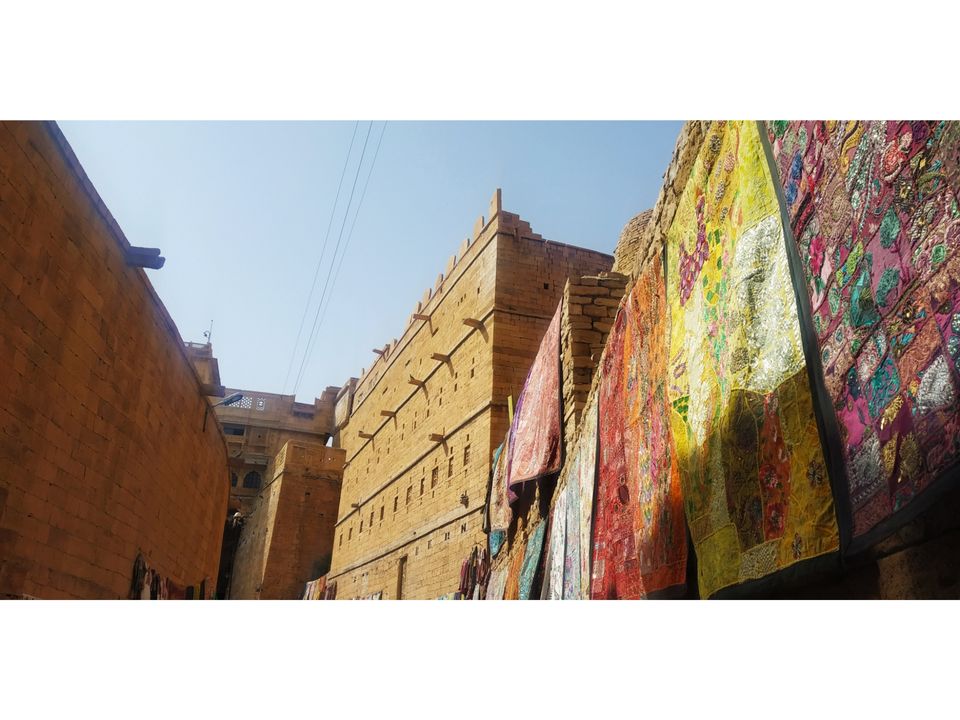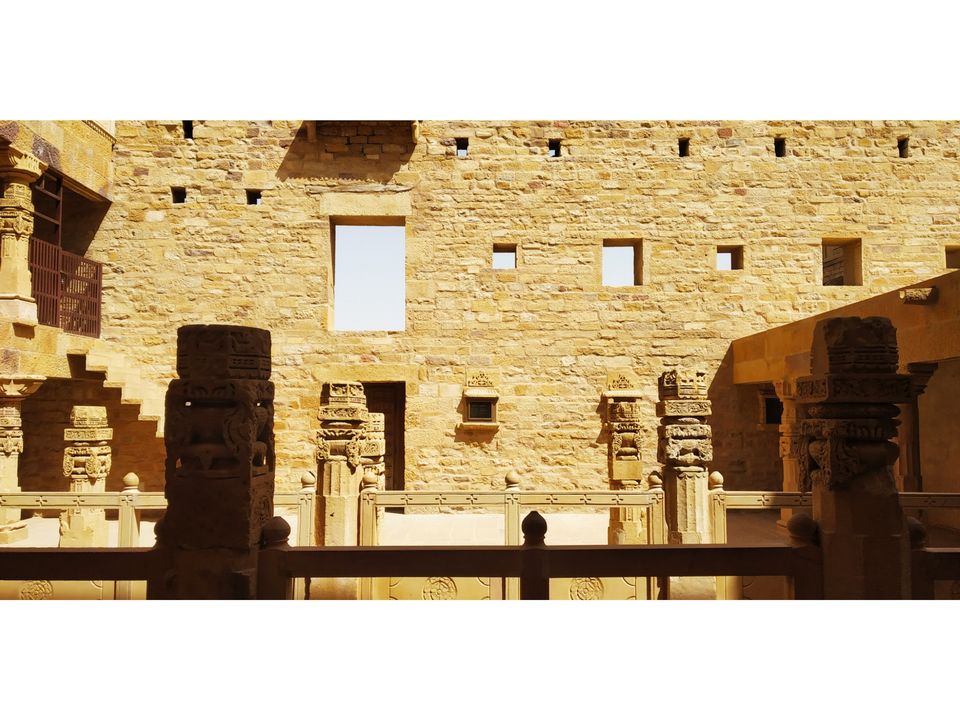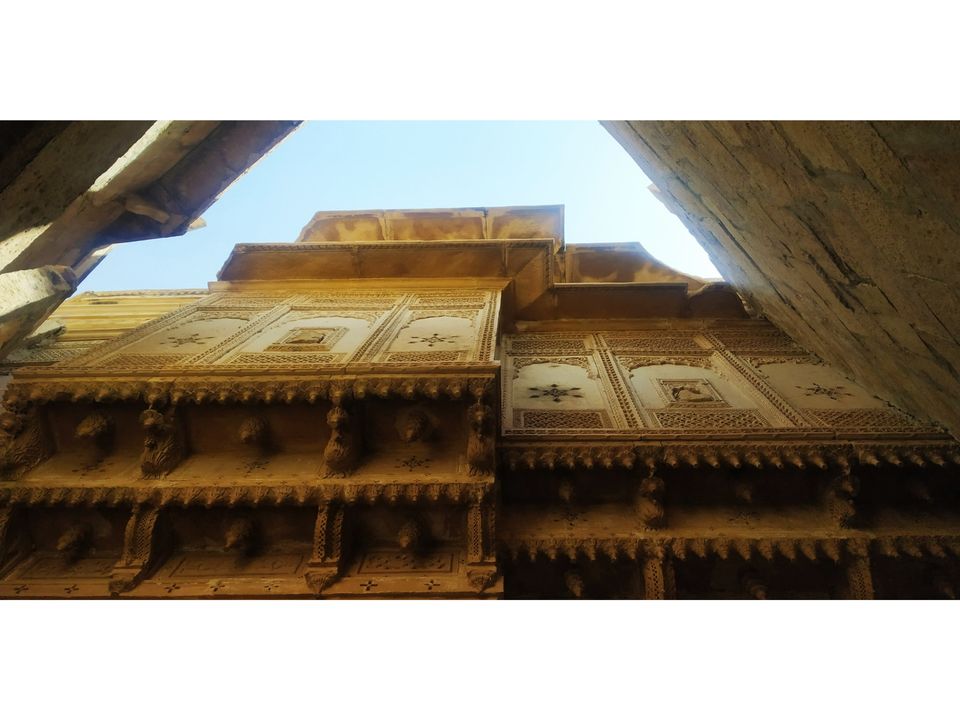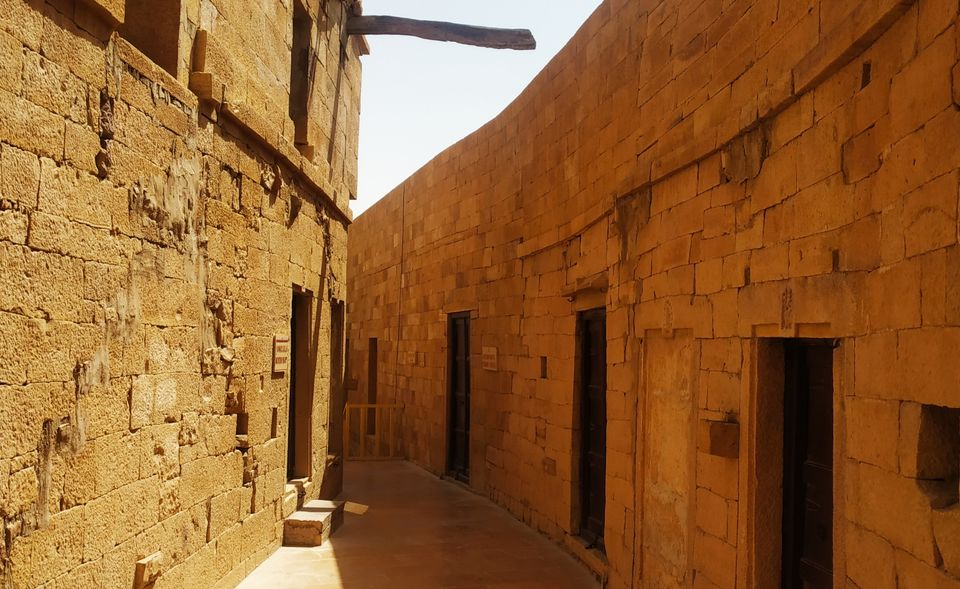 After visiting local area and fort I went back to hotel as I wanted to go on a desert Safari at 3:00 in the noon.
I and other india guy and one french guy, we hoped onto Jeep to explore the desert. Firstly we visited the abandoned and claimed to be ghostly town- KULDHARA.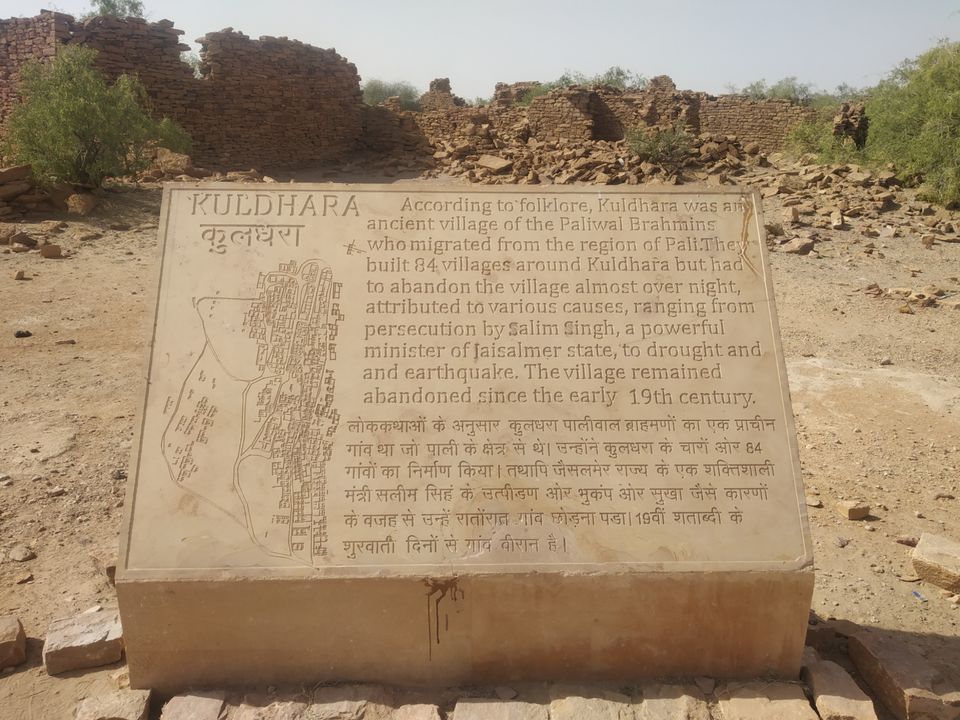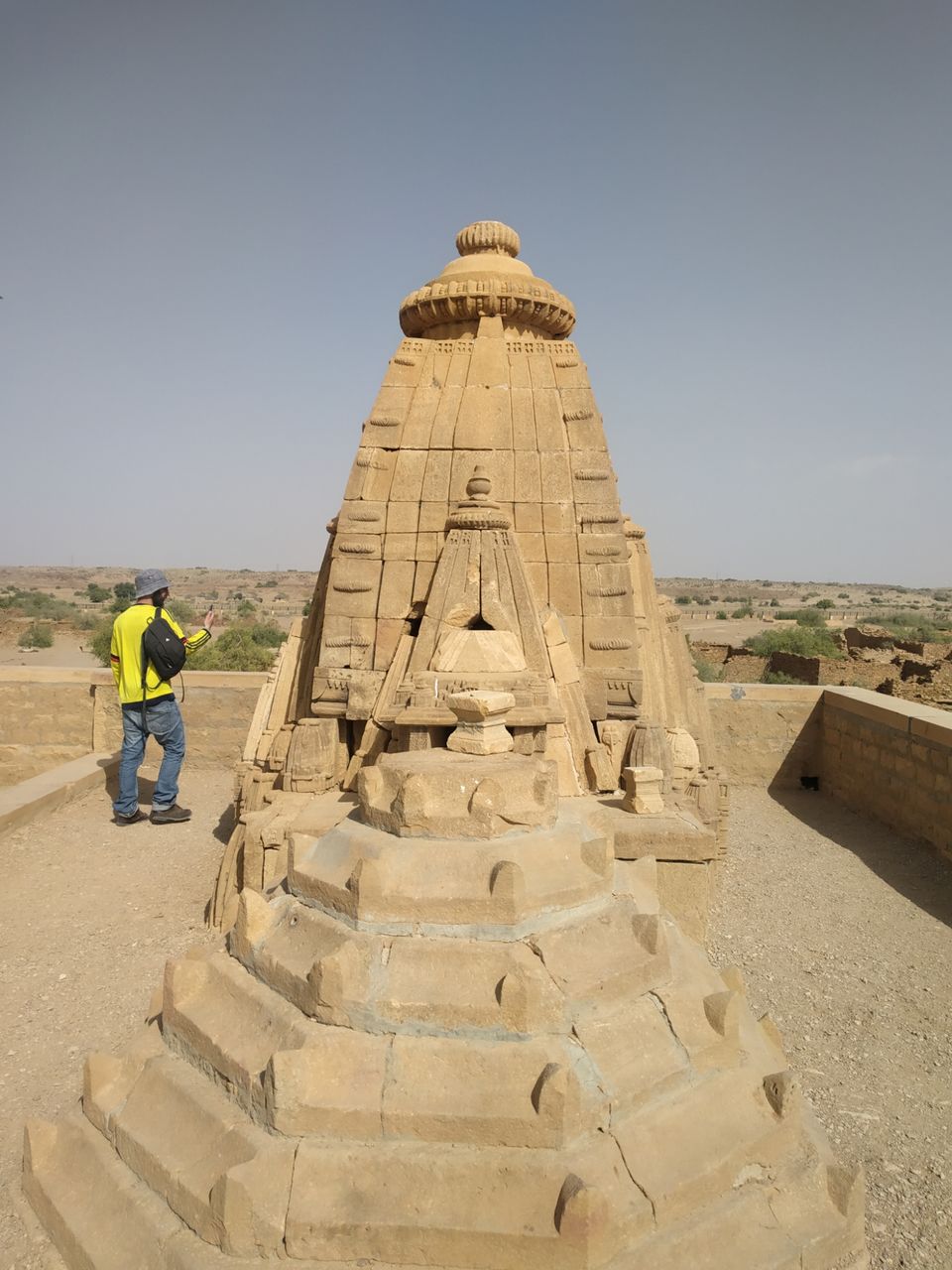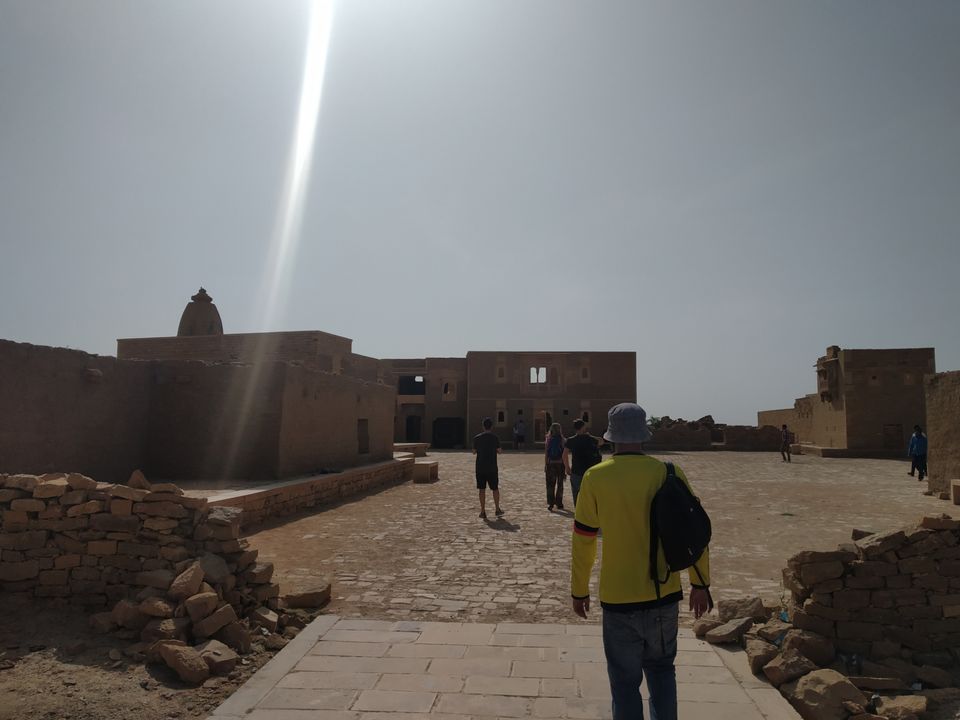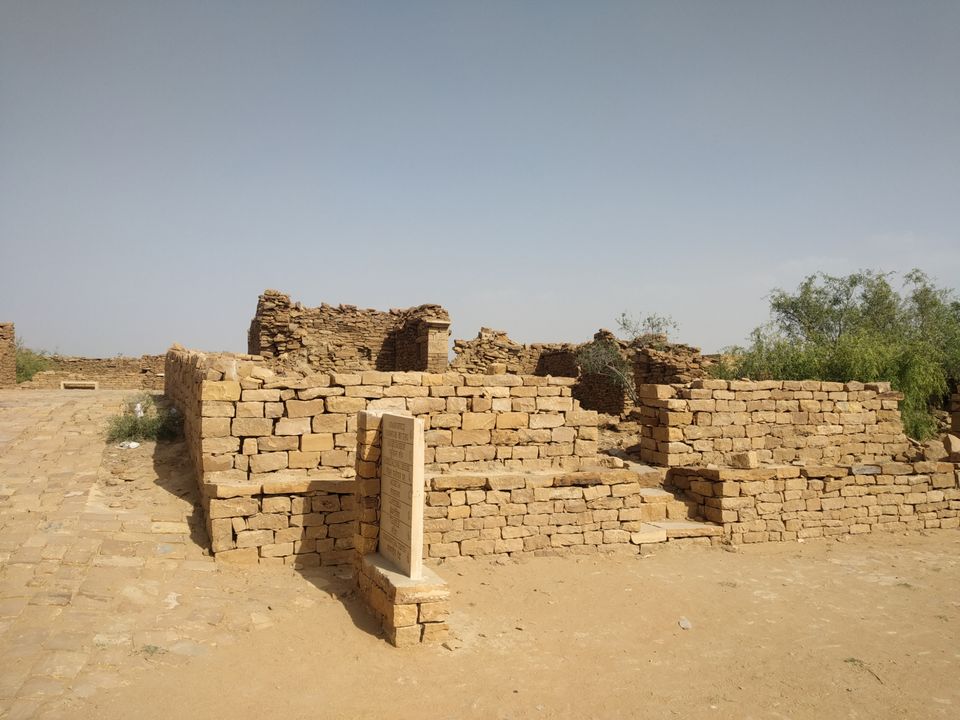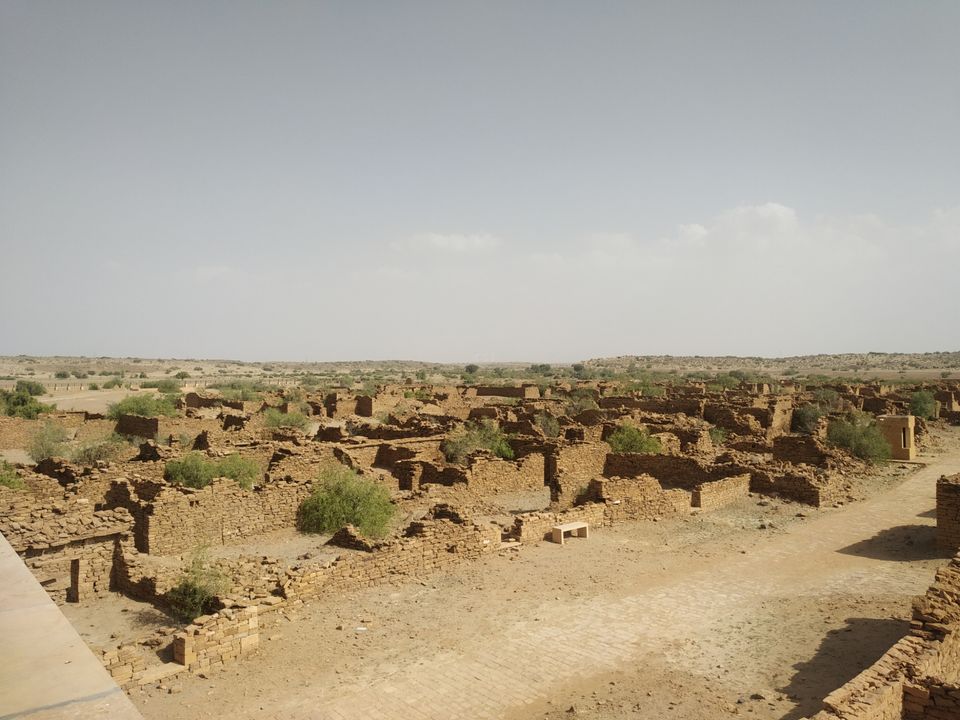 Next we went to the village, where we were supposed to get on camel to cover rest journey.
We were guided by two local boys around age of 20 or 22. Our convoy was little strange, consisting us three, two locals and 3 dogs. Next 4 hours we spent on camel. I learned how to ride camel and after that I rode myself. We were in such a place which only had windmills and us, and serenity of desert. You can site wildlife also there. The place was dhawa, 160 km away from the Pakistan border.
We reached at the place where we supposed to be camping. All arrangements were taken care. We had food, drinks and fair share of everyone's journey.
That place had one of the best view of our galaxy, where we talked about life and love and traveling.
About my experience of that night, I see my post ' Desert and me' on my timeline.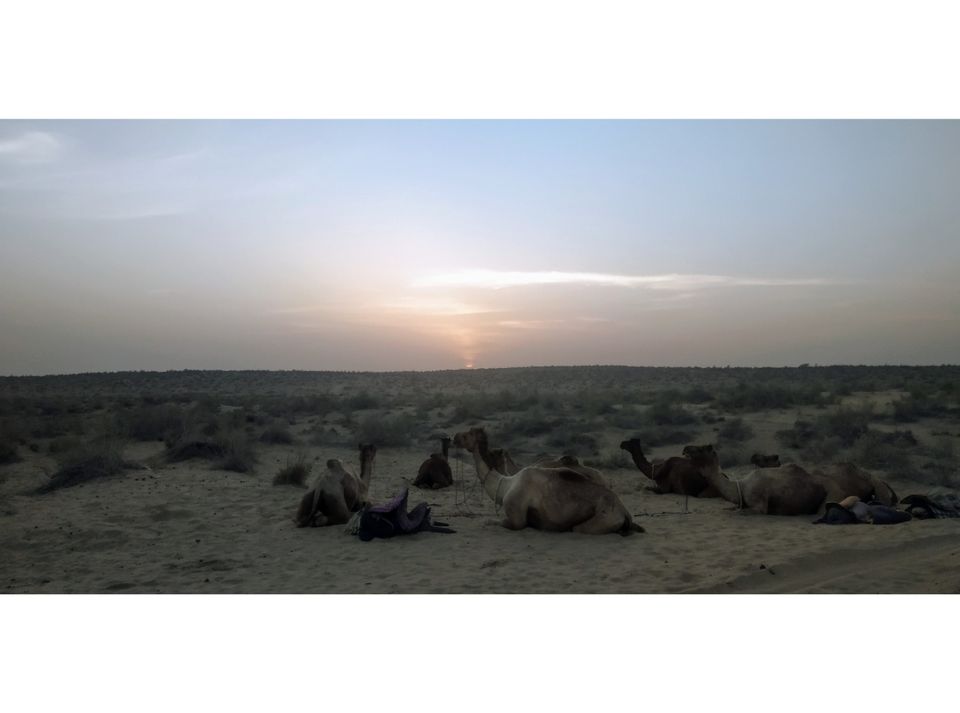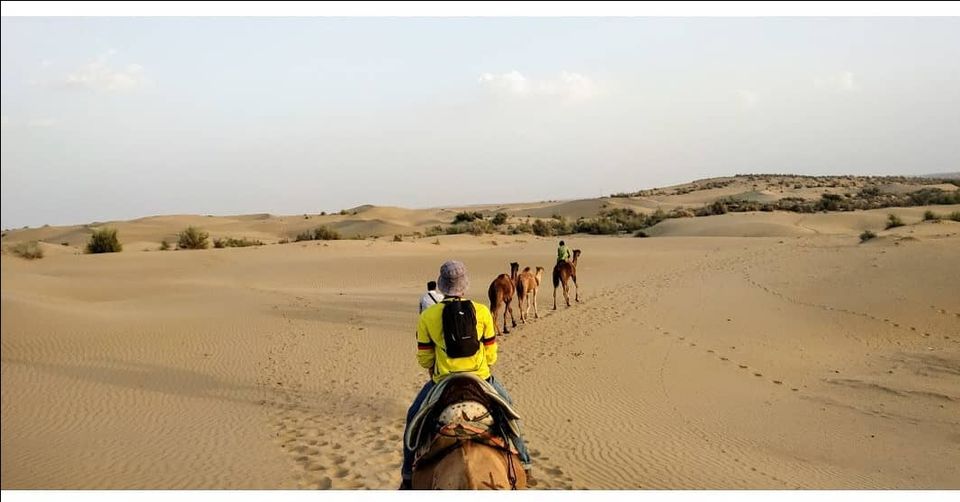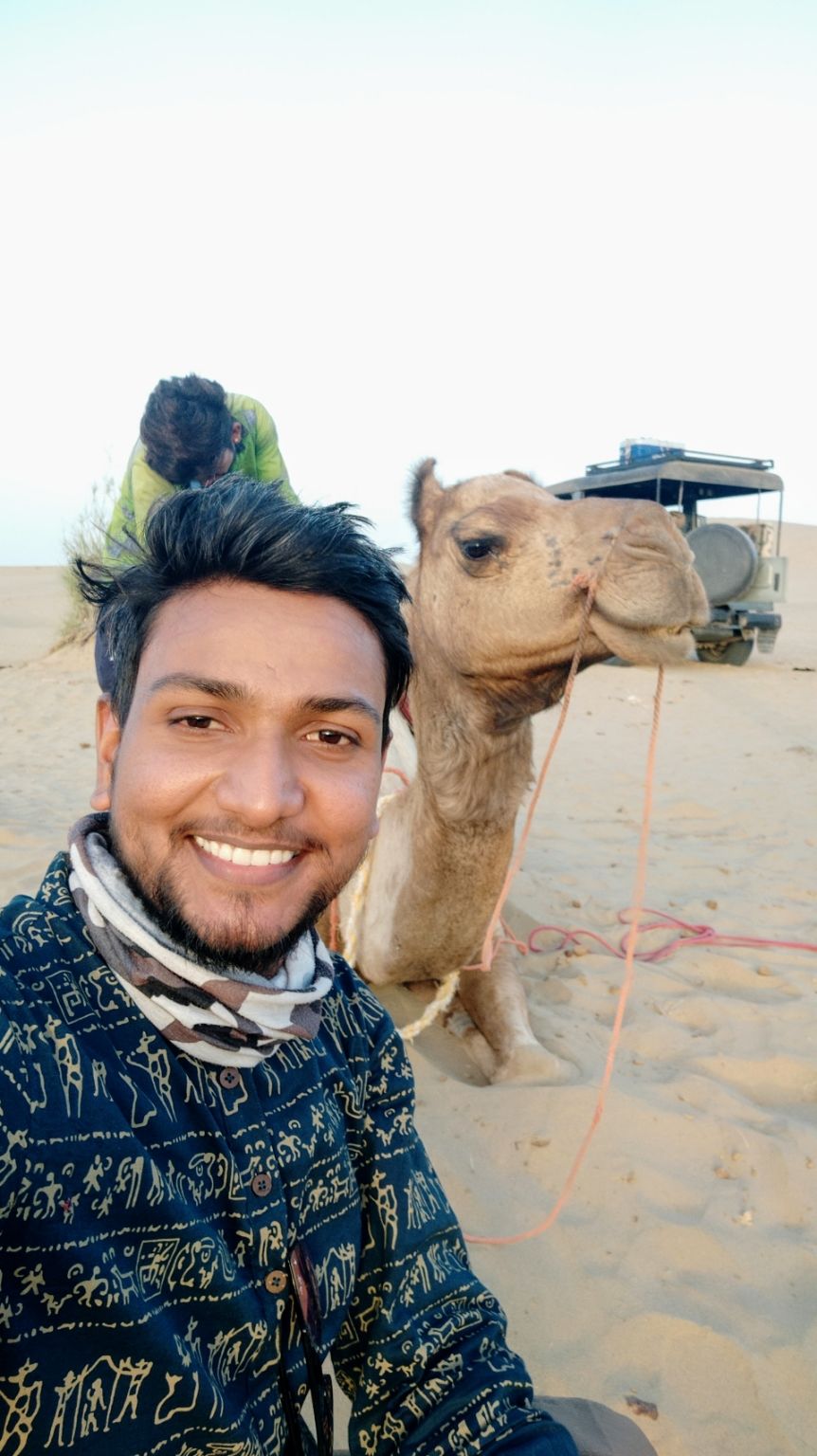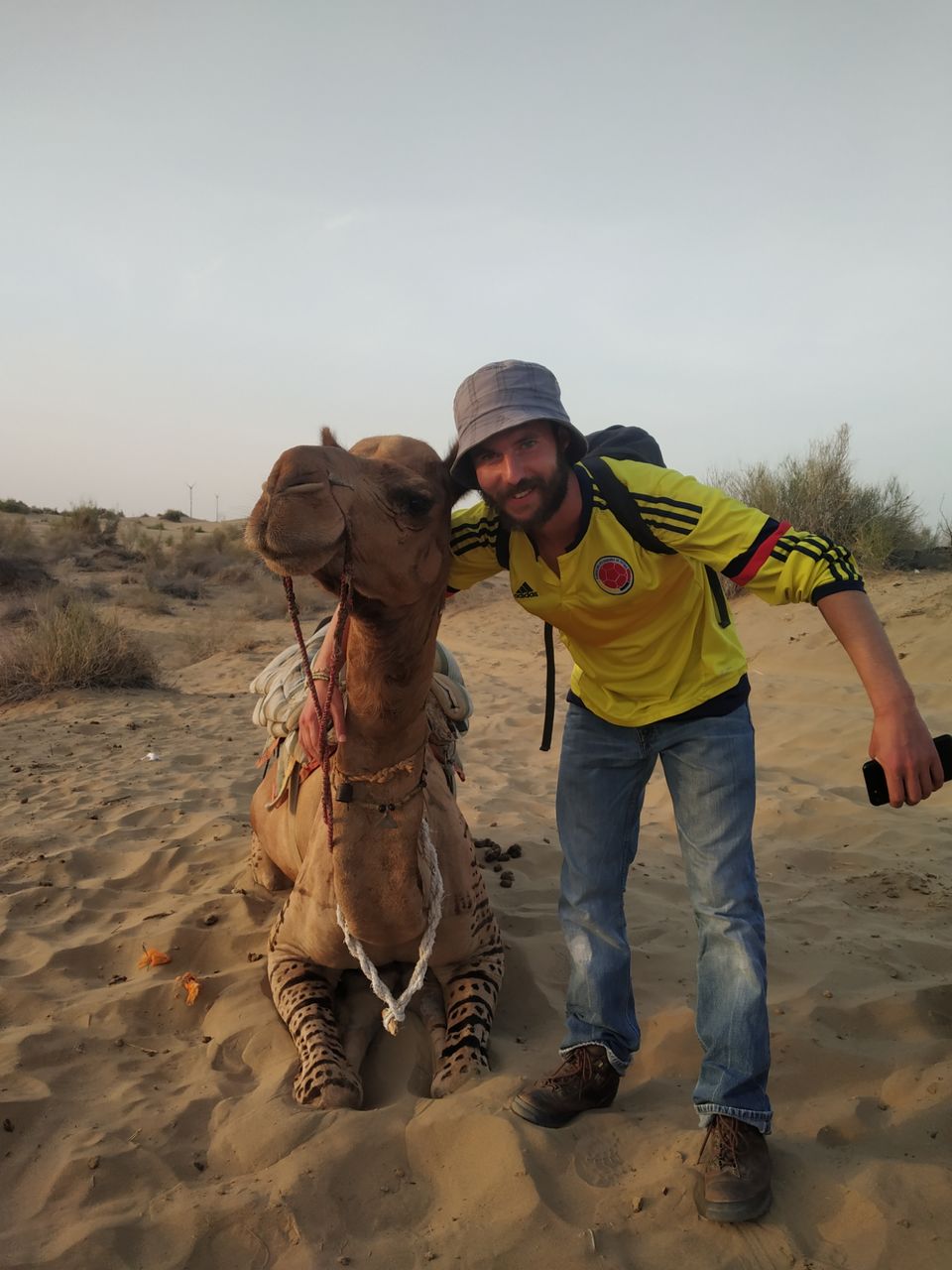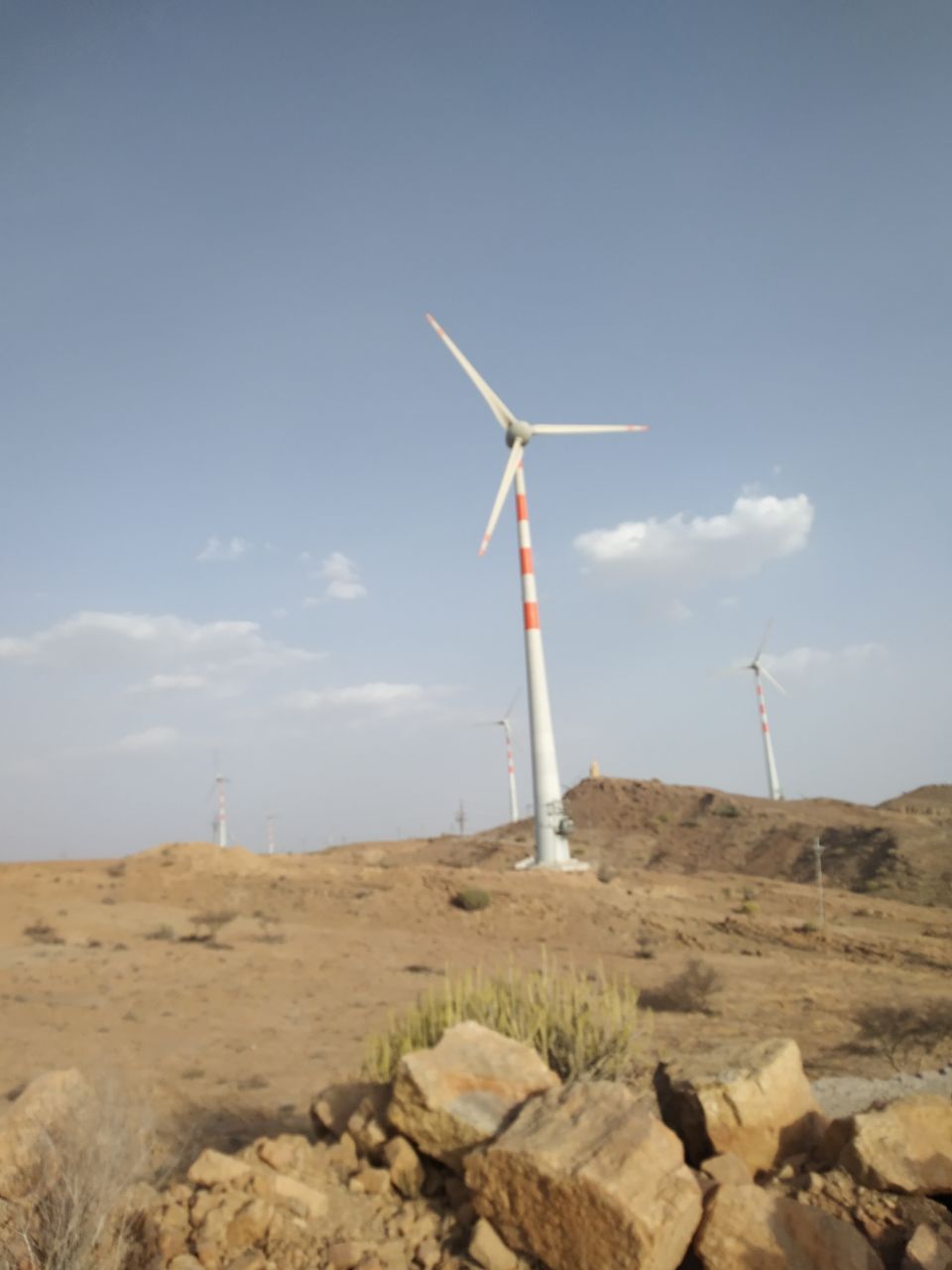 After spending whole night stargazing, we woke up to the stunning view of sunrise and also a warm cup of tea. After spending some time alone there we again rode camels through sand dunes back to the village.
From where we returned to hotel.