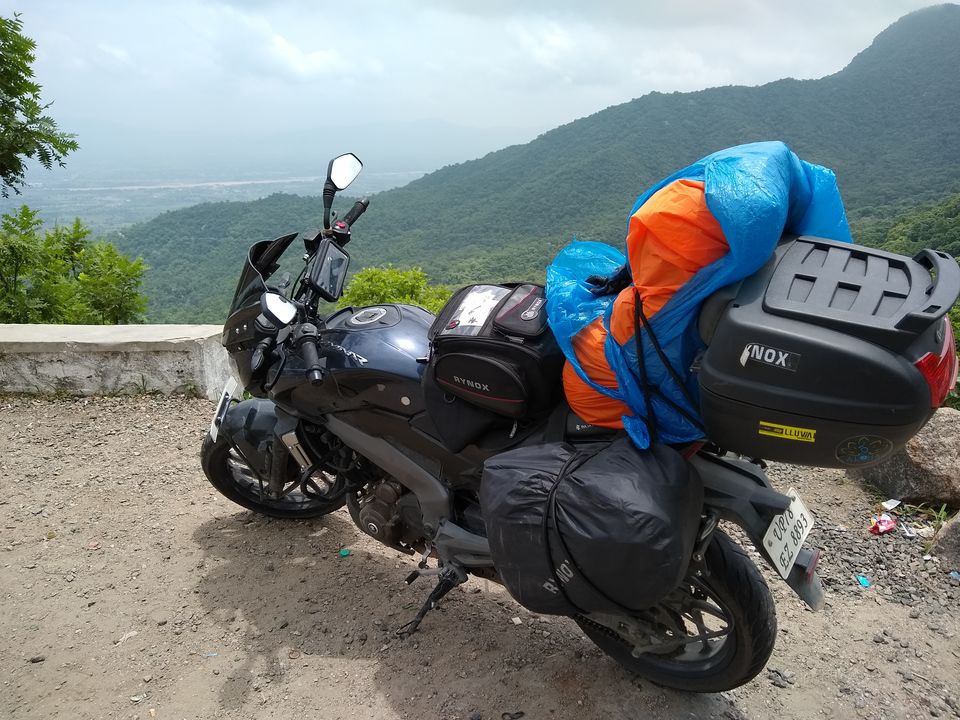 The destination for today was Mount abu and this is how I felt.
"Sleepless nights ,energetic mornings - Experience being High on Life"
From the past days I have only been able to sleep for 4 hours.
Sometimes it's due to the fact that I had some work remaining.
Sometimes because I am too excited for the day to come.
And sometimes because I am too tired to fall asleep.
As a result every morning I wake up with a groggy head and have no idea what I am doing for the first few minutes.
(Yesterday I sprayed chain lube on me instead of Deo)
And I think to myself why the heck I am doing it.
But the moment I step on the bike, everything changes ,I am in a hyper focus ,hyper active and hyper happy mode,and feel like a person with the best of health.
Couple that with the feeling of seeing sunrise at a desert in the morning and sunsets on green mountains on the same day,the tiredness just doesn't come back.
Sleep refreshes you sure.But mountain cold breeze does on your face does the job much better.
In the end these sleepless nights would be worth it coz I am living High on the life.
Mount abu offered a fresh relief from the heat I was riding in,till now.
The best part being ,that it was covered in a layer of fog when I got there.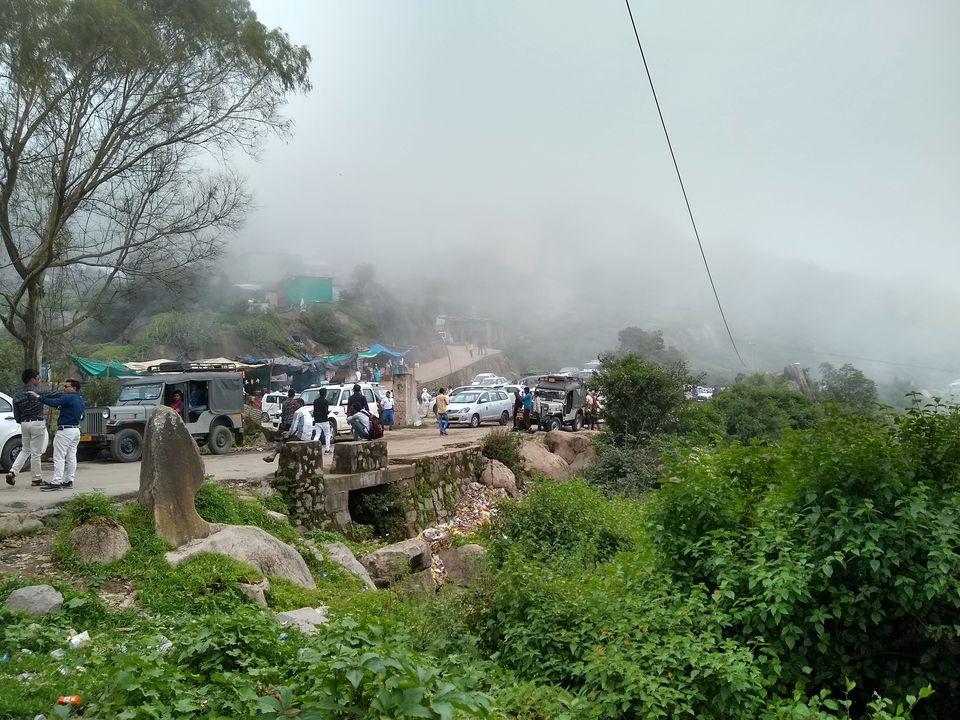 Reaching Gurushikhar,the topmost point of Mount Abu,and getting in the cold breeze up there,I started waking my way ahead to udaipur,and that's when I realized that in my excitement of doing desert to mountains in a day,I forgot to refill Eve's tank,and suddenly I was out of Petrol(Dominars dont have a reserve).
But like the challenges faced earlier,luckily for me though it was all downhill,so all I had to do really was to sit back and let gravity do the work,and as soon as I reached a spot from where there was no more downhill,to my right was a petrol pump.
So that was that.
Next came the amazing mountain curves(the first one in the trip),something we bikers absolutely love,and Eve felt so smooth on these that cornering felt natural to me.
Moving Ahead for my next destination being Udaipur,the road was completely changed ,from what I saw from the past few days.
But before I get to that,there is one more interesting story from yesterday's night stay at Oyo.
So being a bit tired I checked into a hotel and went to sound sleep early at around 11pm.
At around 3 in the night my bed shaked and broke from one side completely.Imagine that happening when you are alone in your bed and in deep sleep.Obviously I woke up scared,with my first thought being that it was an earthquake,which I realized soon that it wasn't,because nothing else seemed to be shaking.
I checked the bed and it was completely tilted to one side.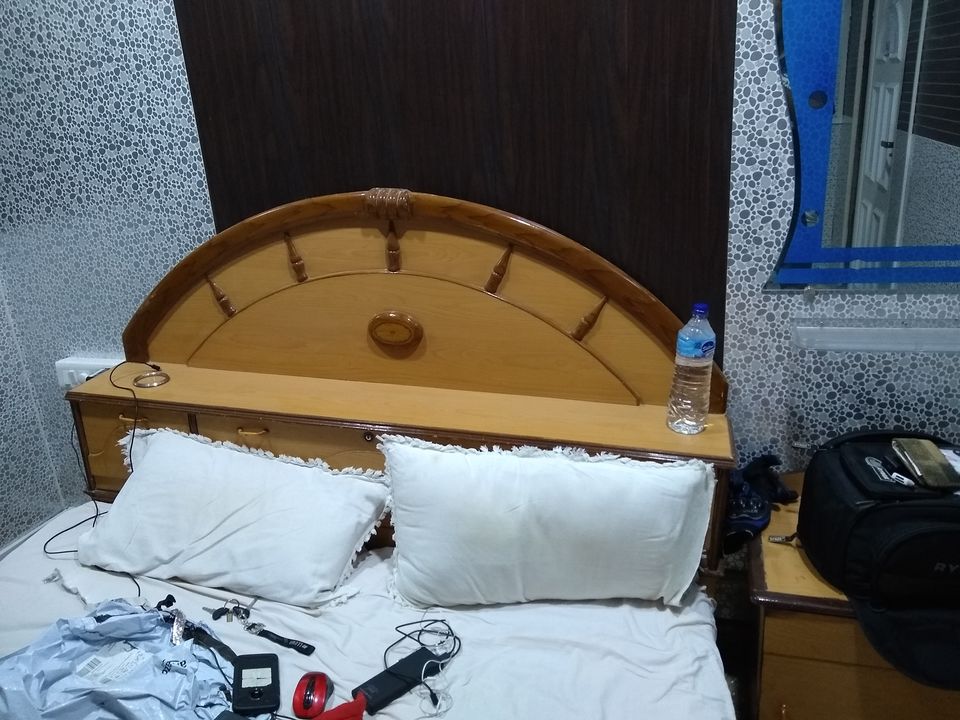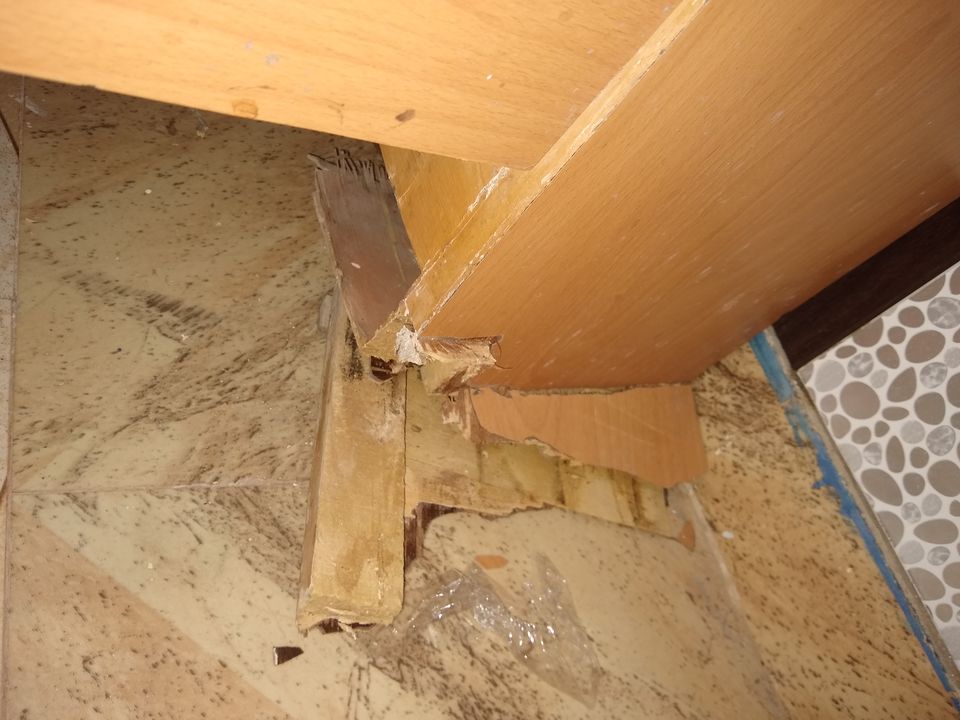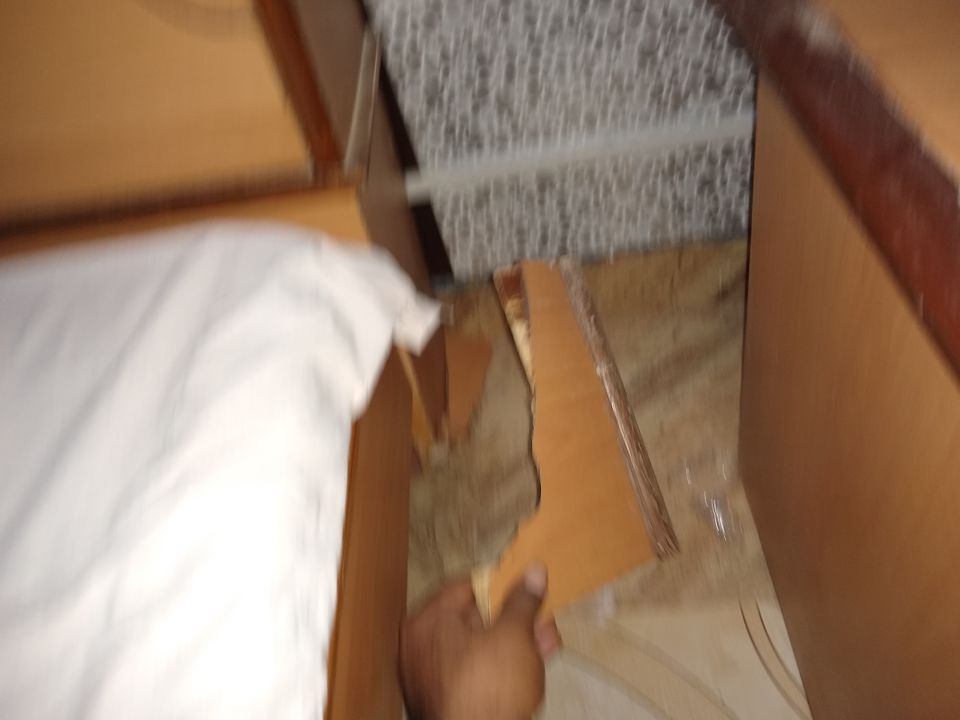 The only thought in My mind was that how would I explain this to the hotel manager tomorrow,that a single guy broke his bed while "sleeping".But since I was too tired,I went back to sleep.
Next day I was told the manager the full story and then my eyes locked onto a signboard that said "Oyo Couples compatible",and I went like - "ohhhhh" :P
Anyways coming back to the road to udaipur.
Perfect roads with green hills on both the sides,well I wont say much about them,instead let this video do the talking -