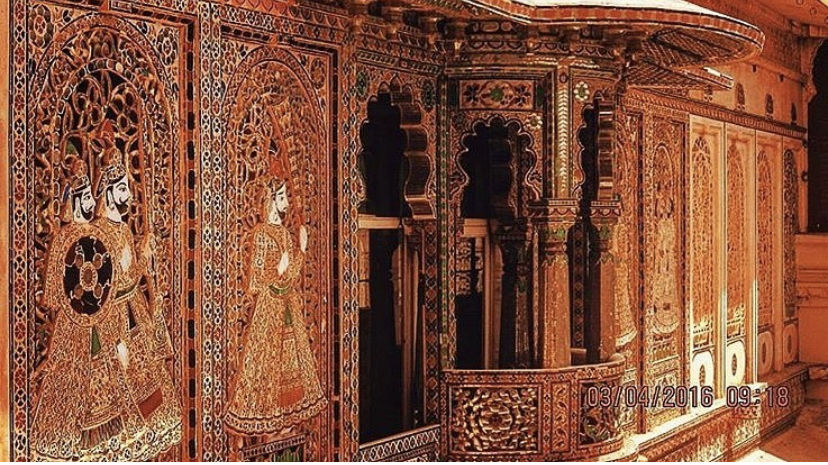 India, a land of rich, diverse, cultural heritage and an upstanding architectural sight for tourists, also serving a hub of income for the local communities.
From the most renowned wonder of the world 'Taj Mahal' in Agra to the impeccable 'Hawa Mahal ' in Jaipur, India has it all.
In 2016, I visited the state of Rajasthan (the time I was deliberate about blogging my experiences, to finally doing it now, so any of you readers wondering where to start, go for it).
The guide to the best places to visit in Jaipur, Rajasthan -
If you are an Indian citizen or an international tourist, these are few of the many attractions you can experience while visiting Jaipur.
1) Hawa Mahal - also known as the ' Palace of Wind' is a five storied palace that stands magnificently in the amidst the city of Jaipur. The main outstanding feature of this place is, it has 953 small windows that are architecturally built in red and pink sandstone with pillars, patterns and textures making its interiors a show stealer. It was built for the primary purpose of royal ladies to watch the city and its happenings from beyond these windows and the name 'Hawa Mahal' signifies how these small windows and openings allowed which allowed wind circulation in the palace and kept its interiors and chambers cool at all times.
2) Amer Fort - also known as ' Amber Fort' giving us a glimpse of the combination of Hindu and Mughal style of architecture with huge passages connecting different parts of the fort and strategically built as an escape route for kings during wars and enemy attacks in the period of history. Built on the foundation of the famous Aravalli Hills with red sandstone and marble serving as the one of its kind attraction in the state of Rajasthan and city of Jaipur.
3) City Palace - City Palace is one of the most visited tourist spot, this huge complex has many buildings, passages, courtyards and gardens, the interiors and architecture visibly have grandeur of fusion styles from all around the world. The two prominent palaces you can find in this palace are 'Chandra Mahal' and 'Mubarak Mahal'. Apart from these two palaces there are complexes like ' Diwan-i-Aam' (Hall of the Audience) 'Diwan-i-Khas'(Hall of Kings and its ministers) 'Maharani Palace' (Queens Palace).
4) Jal Mahal - Jal Mahal also known as the 'Water Palace' is a palace situated in the middle of the Man Sagar Lake in Jaipur city of Rajasthan. The palace is surrounded by the Man Sagar Lake making it one of the most unique tourist spot in Rajasthan. The hills surround the lake area, towards the north east of Jaipur, built in red sandstone in the Aravalli hills range. This five-storied low rise palace was built in 1799 with an architectural showcase of the 'Rajput' style of architecture.
5) Pink City Markets - Jaipur is popularly known as 'The Pink City', and a home to the glorious Pink City 'Bazaars'(markets). From traditional, ethnic dresses and ornaments to cultural and classic style of shawls, carpets and more, these markets have it all. The top 9 markets in this city are : Johari Bazaar, Tripolia Bazaar , Chandpol Bazaar, Kishanpol Bazaar, Bapu Bazaar, Aravali Bazaar, Sireh Deori Gate, Mirza Ismail Road.
6) Patrika Gate - This historical gate is one of the many architectural wonders in Jaipur, the opulent design is a visual delight. The lively and intricate walkways are a true reflection of Rajasthani culture. This gate has also been recognised as a UNESCO World Heritage Site.
To conclude today's blog, Jaipur is nothing less than 'magic'. This place takes pride in its heritage, culture, handicrafts, art and sculpting, and one of the most popular aspects 'its palaces' Every corner of this place, makes a tourist book multiple trips to this royal beauty.
Highly recommended for photographers, travel bloggers, film makers, art directors, artists and anyone and everyone who is interested to witness a real "once in a lifetime trip".