At least once a year, go to the jungle. Notice the existence in its raw form. See how the trees, plants, insects, birds and animals intermingle with each other.
Learn from it and apply it in your life. Accept everybody. We may look from far as isolated islands, but deep down, we all are one.
And to experience this, I make such programs regularly so that I may understand where I am standing. And this time with the Adventure team of Agra, went on a trip to Jawai Bandh Leopard Conservation Reserve.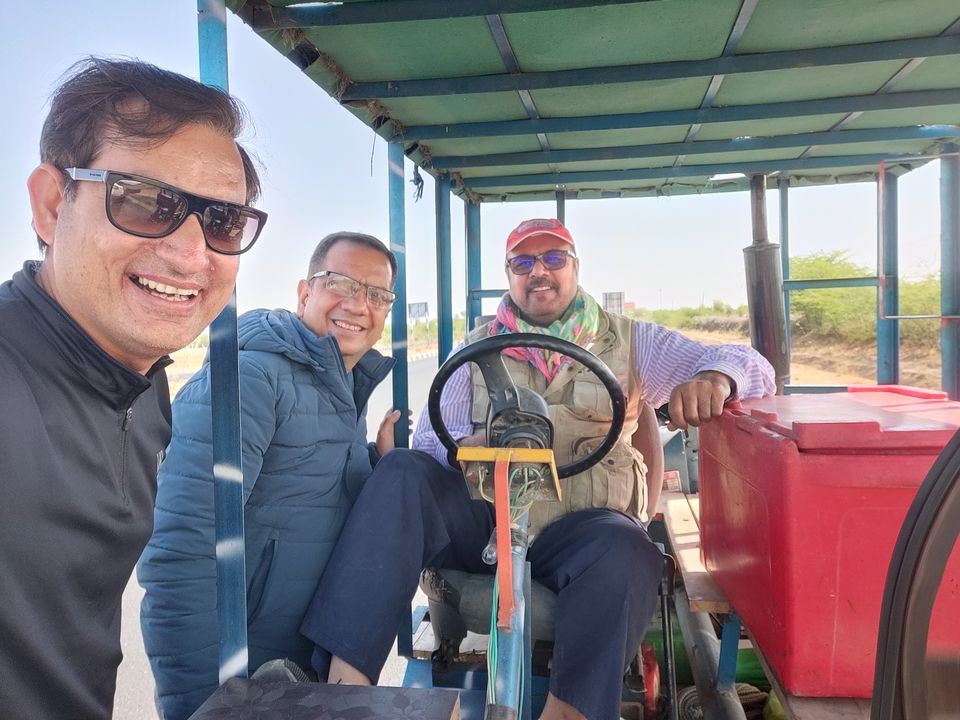 About Jawai Bandh
Bandh means dam and the construction of this dam was completed in the year 1957 by Maharaj Umaid Singh of Jodhpur. It is the biggest Dam in western Rajasthan. It is made across Jawai river which is the tributary of Luni river. Its purpose is to supply water in Jodhpur and Pali districts and also some villages for irrigation.
Today it has become a habitat of leopards, birds, crocodiles, and other animals. Our purpose was to make photographs of leopards. But was it that easy? Let's check it out.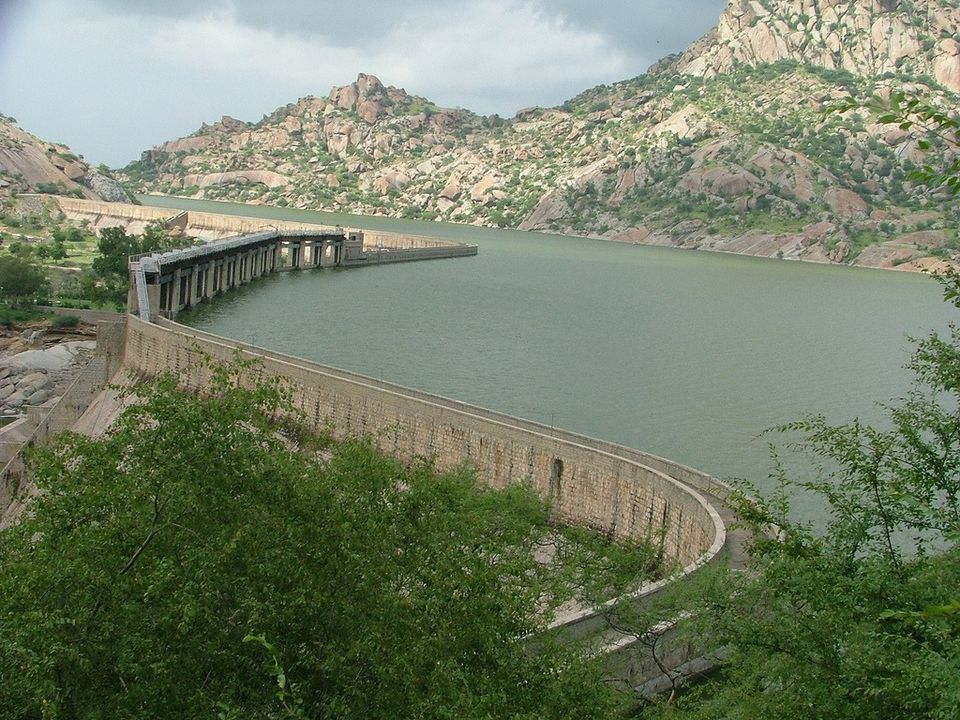 My Experience
Day 1
It was time for our road trip. Around 4 am, we left Agra and reached Jawai in 11 hours. We had booked a resort for our stay - Thour nature camp - I will tell you more about it at the end of this blog.
After having our lunch and without wasting much time, we took our first Safari around 4 pm. I was super excited.
As we went deep in the jungle, we begin to see rocky hills and, according to our guide and driver, in these hills, natural caves formed which are home for leopards, a perfect place to camouflage for them.
Safari drivers are daring here, and even if you don't see these big cats, I can vouch that you won't disappoint. It is not just any other wildlife safari.
Though it is kind difficult to spot leopard but still at Jawai bandh there are 99% chances that you see them. The best time is of-course morning and evening.
And why am I saying 99% chances? It is because of trekkers who keep their sharp eyes on the movement of this animal, and these trekkers are in constant touch with drivers and guides.
After running here and there, observing the hills, we finally spotted a leopard on our Day 1 evening. What luck we had! But this big cat was very very far from us, and hence a good shot seemed impossible, but I tried my best.
The night was phenomenal due to the full moon, and we went to the dam where we planned to shoot some creative shot. Finally, I can say that Day 1 was outstanding.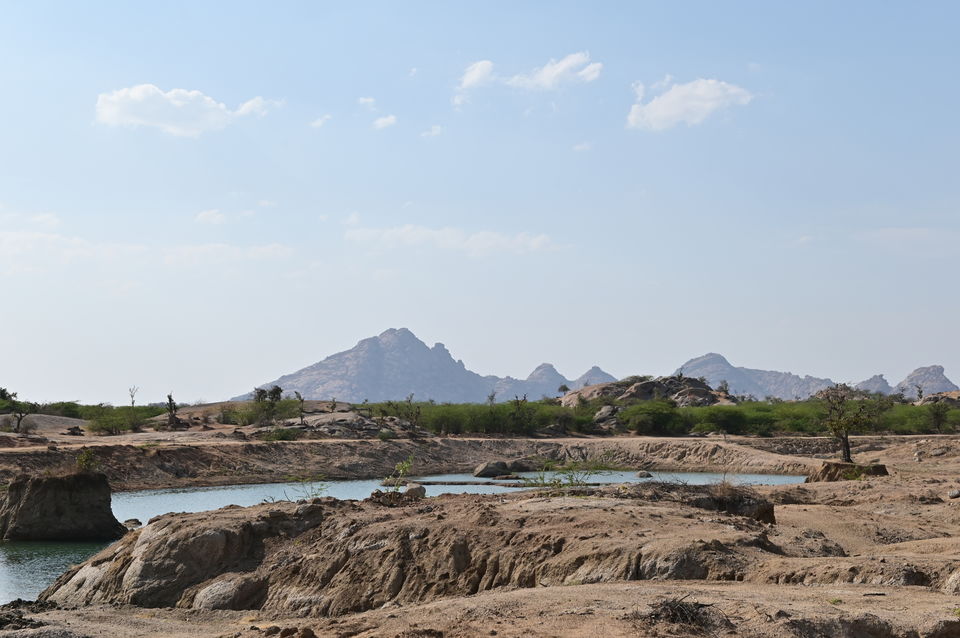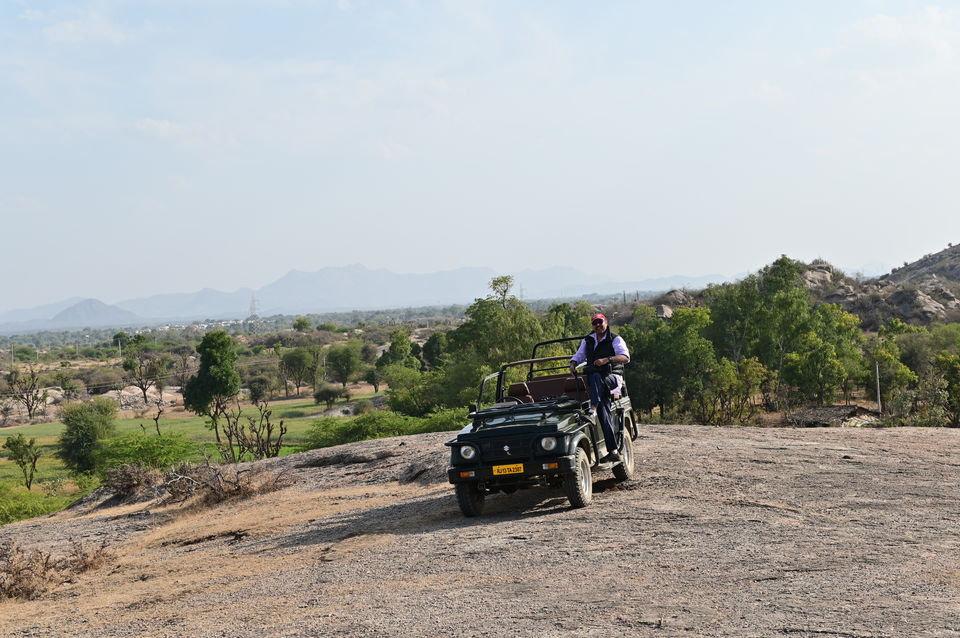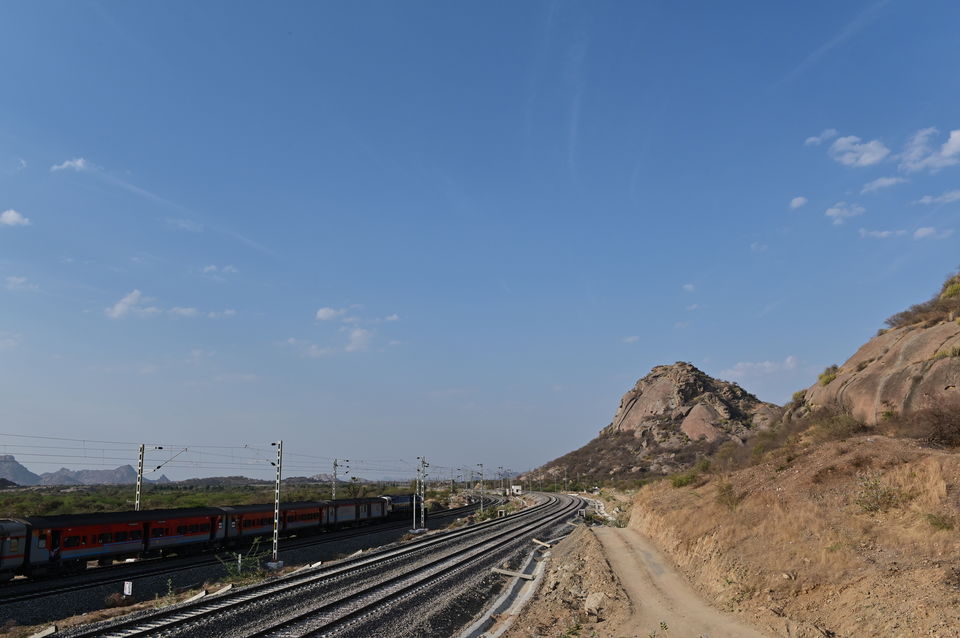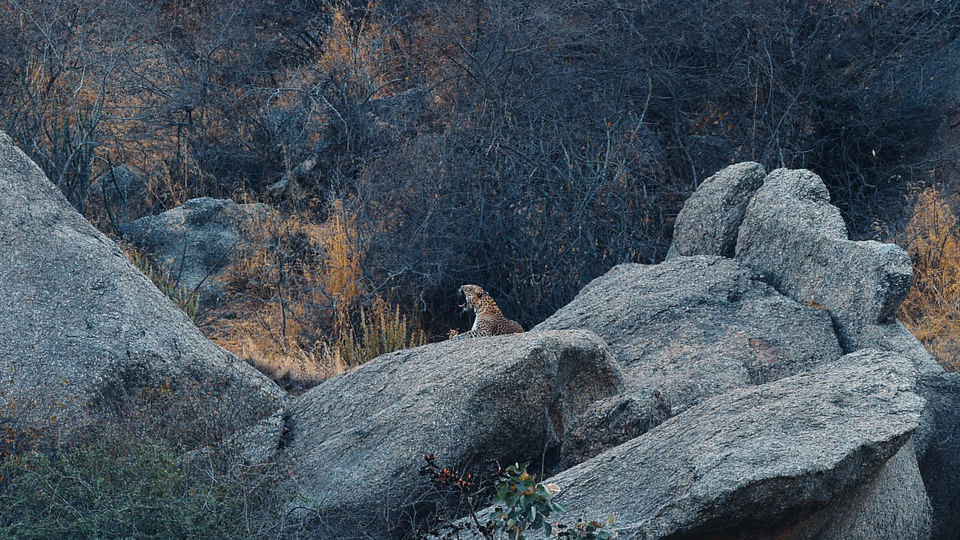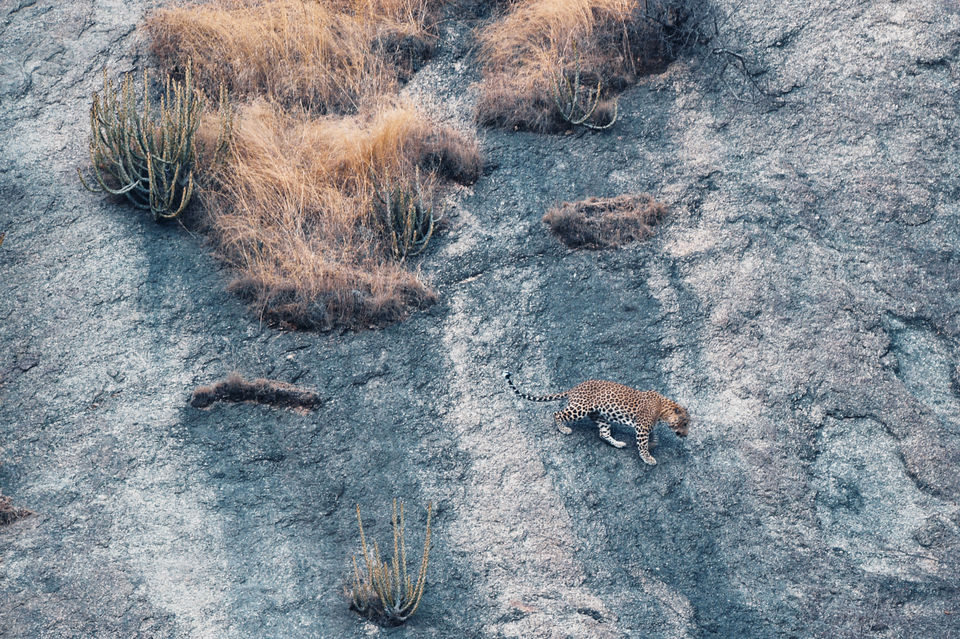 Day 2
Our second day morning started with big hopes, but as I said earlier, it is not easy to spot leopard as the area is quite huge. There is no official count of these leopards, but guides and trekkers say there are almost 100 leopards in 15 square km.
Even with this population, our whole day went running here and there, and we were not able to see them.
I was kind of disappointed and so were the trekkers. At the same time, I saw the rocky terrain, which I will never forget. Driving on small hills and self-made up paths was a thrilling experience for sure.
Our night was once again amazing as we did try light painting photography near the dam.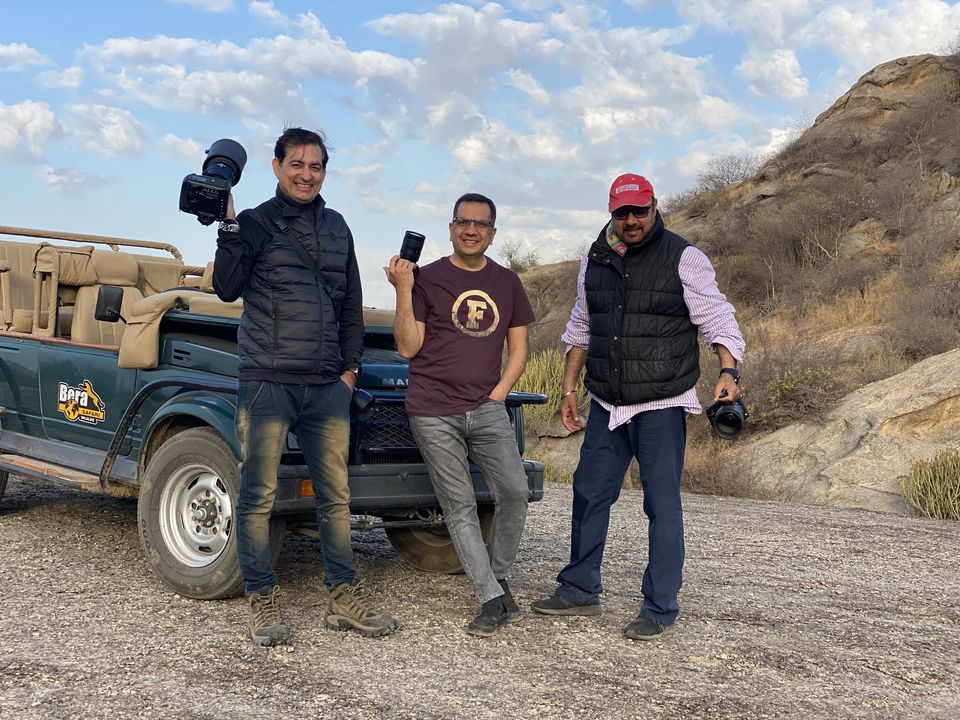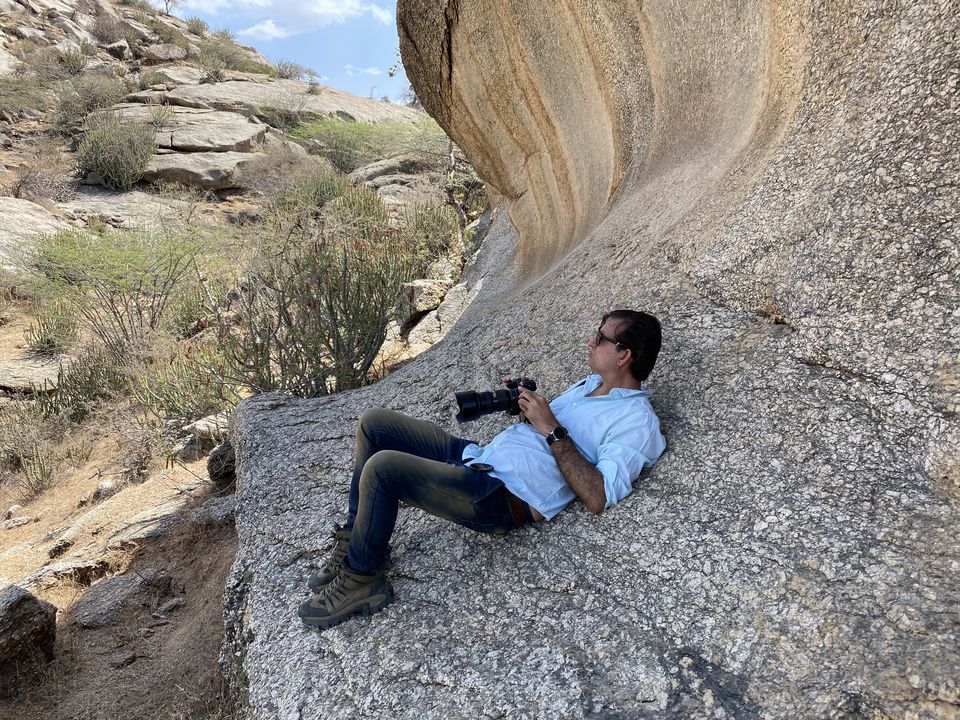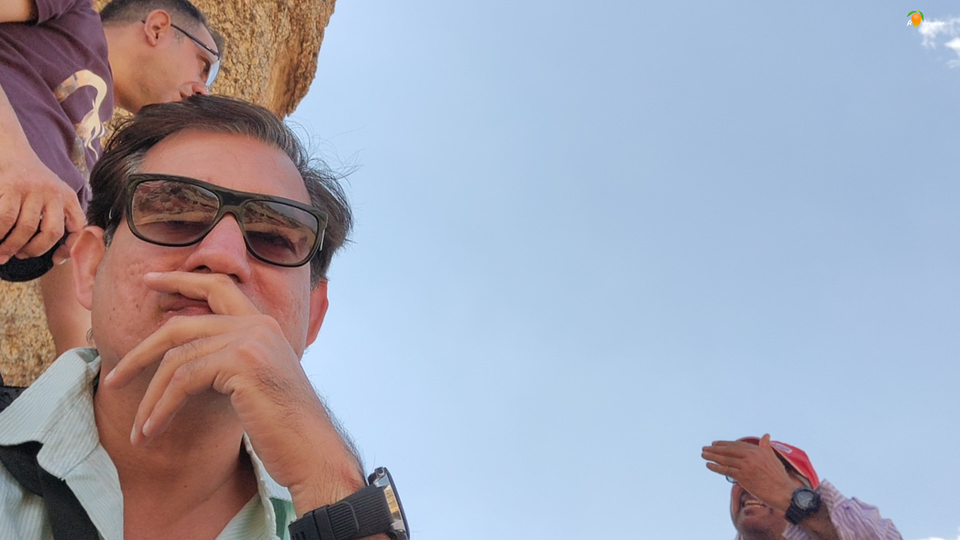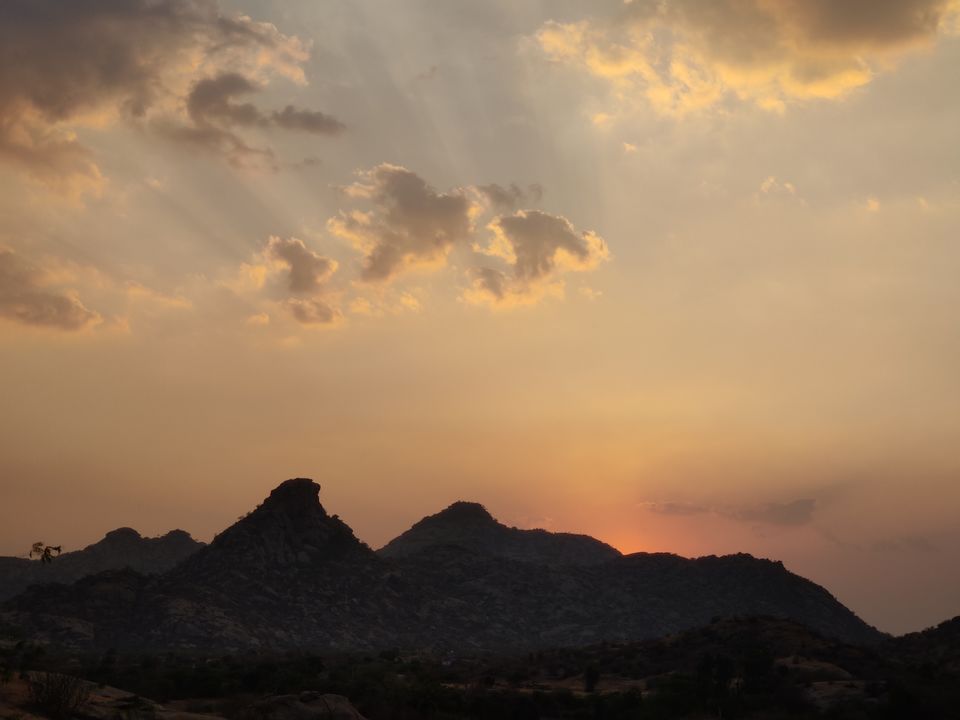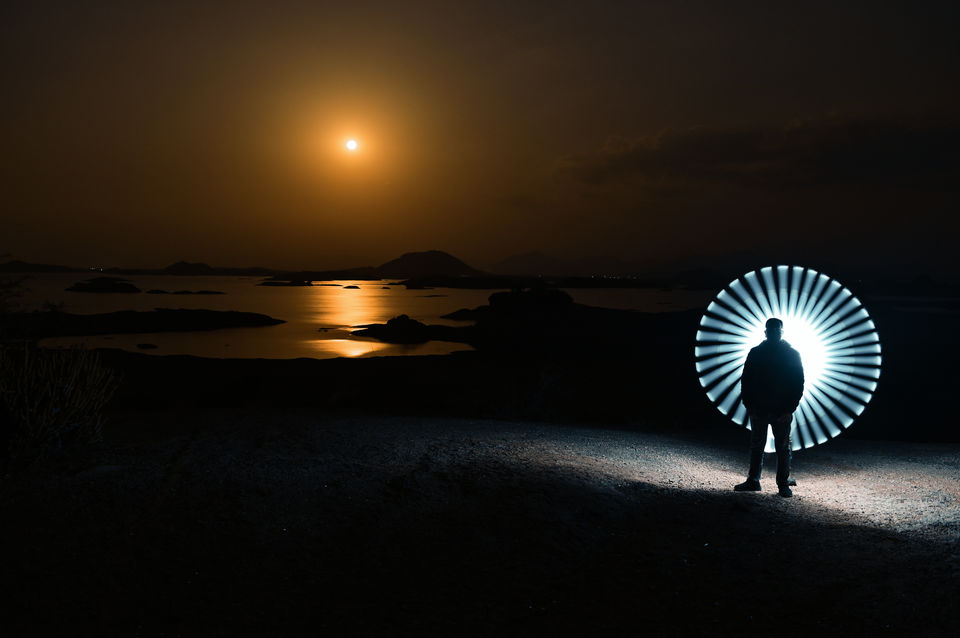 Day 3
Again there was disappointment in the morning. No sign, no trail of leopards. We changed location many times, but it was of no use. Driving in these rocky jungles can pump lot Adrenaline in blood, but at the same time, it is a pain in ****. Drivers invent ways to reach the places whenever they get a call from trekkers. The confidence in them made us keep going on.
In the evening, we finally spotted a female leopard. We hold up our breaths when she came out from the cave, like a Queen from her palace.
It was the moment like we all won a world cup. I heard murmurs, people exclaiming wow, incredible, amazing, terrific, and I, I was just silent, and watching another wonder of God. Since this one was quite near to us, I could see her big canines, her blood-red tongue, her gaze on all of us. She indeed acted like a queen, came out when she wanted to.
And finally in night I made a star trail photo near the dam.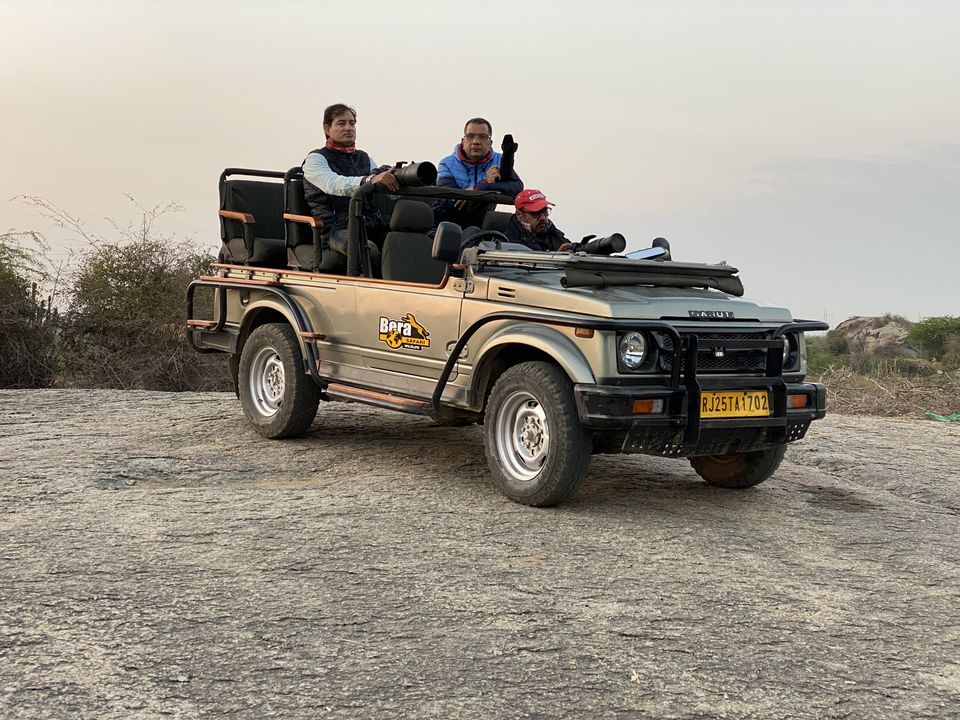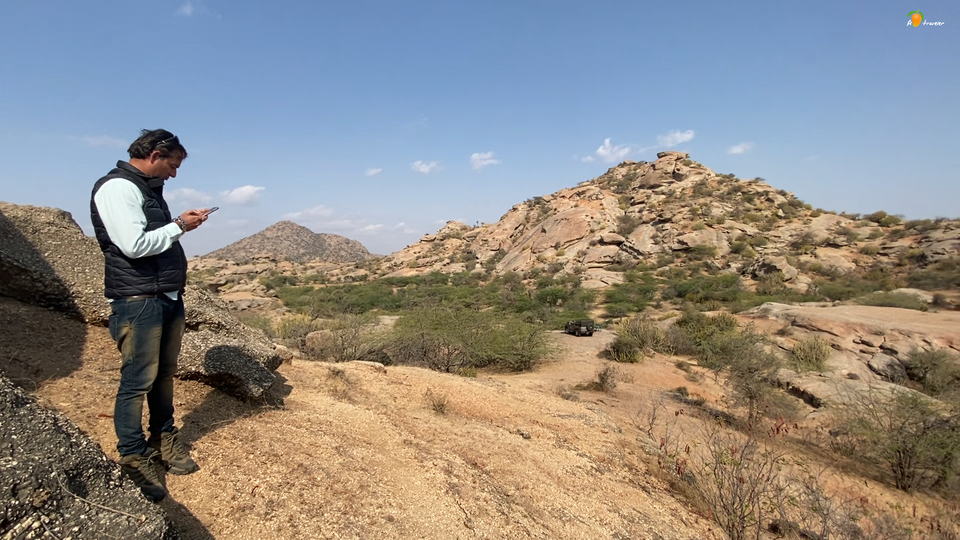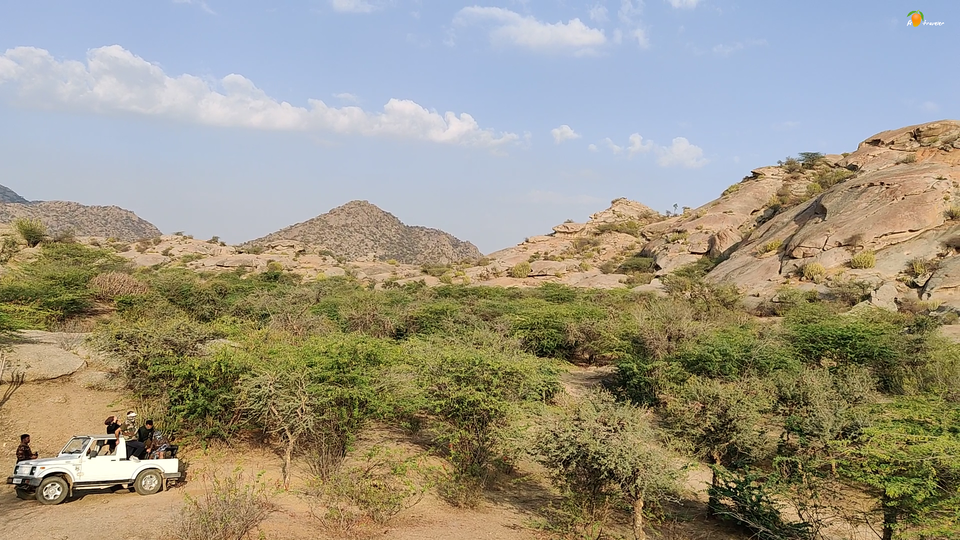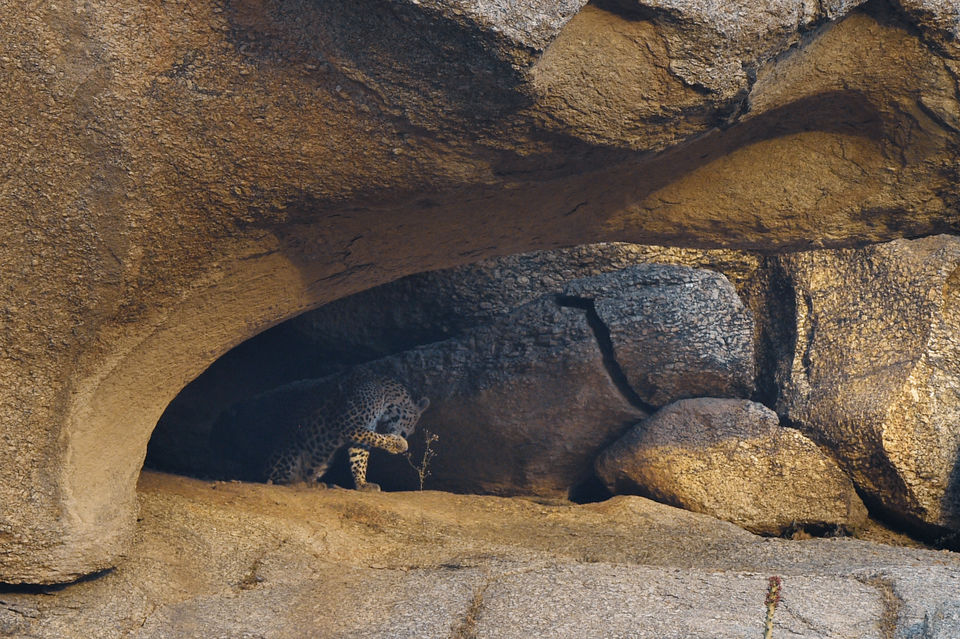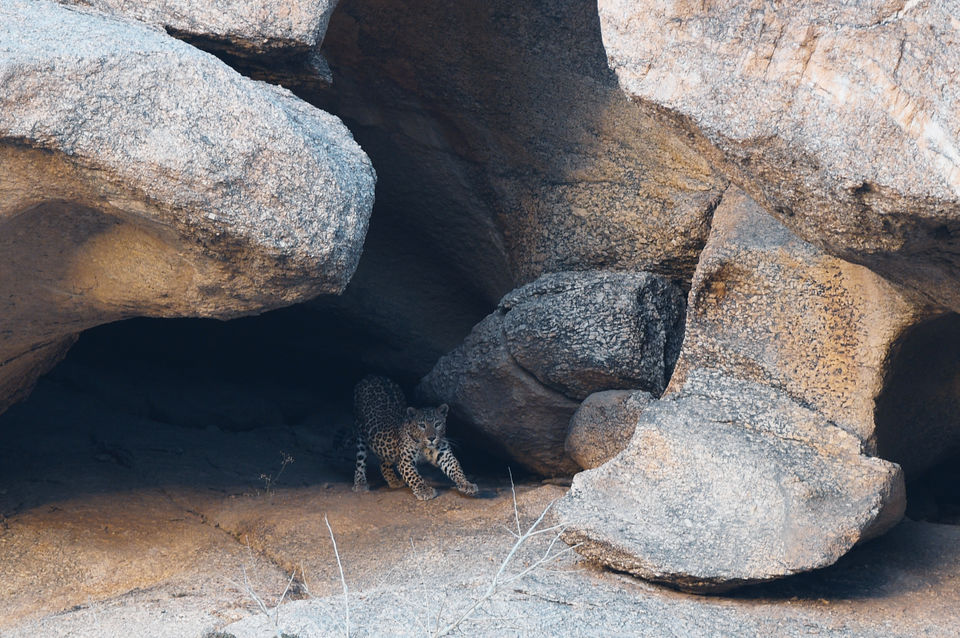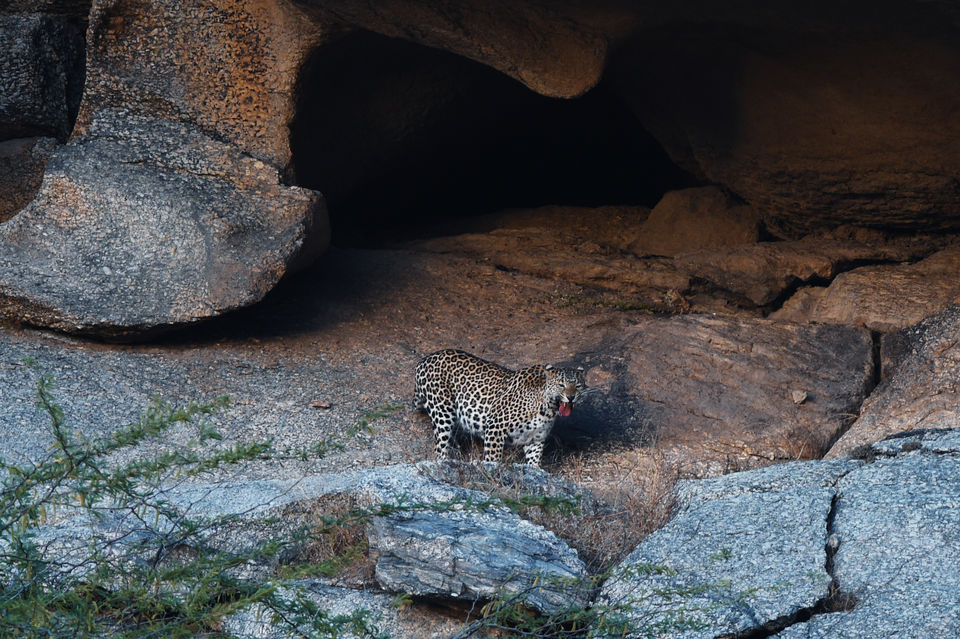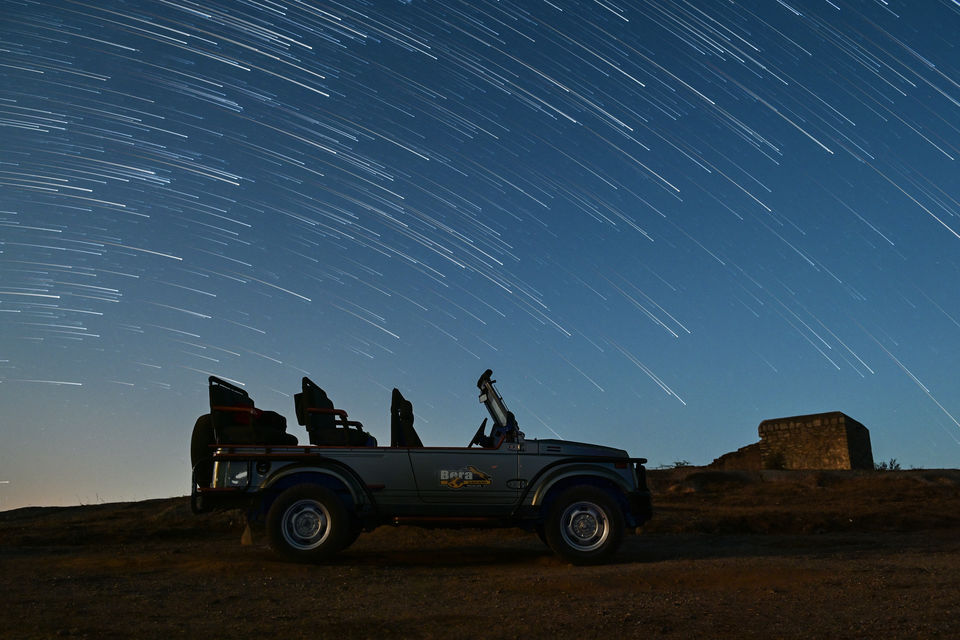 About the villagers
Villagers here are very simple. Most of them I saw were shepherds in typical Rajasthani dress up that nowadays we do not witness. Most of the houses are now made up of bricks, showing a bit of progress here, and these people belong to Rebari tribe.
They earn from selling milk of their cattle, and you can see them raring in the deep jungle that also shows that leopard doesn't attack humans here. They have a kind of bizarre bond.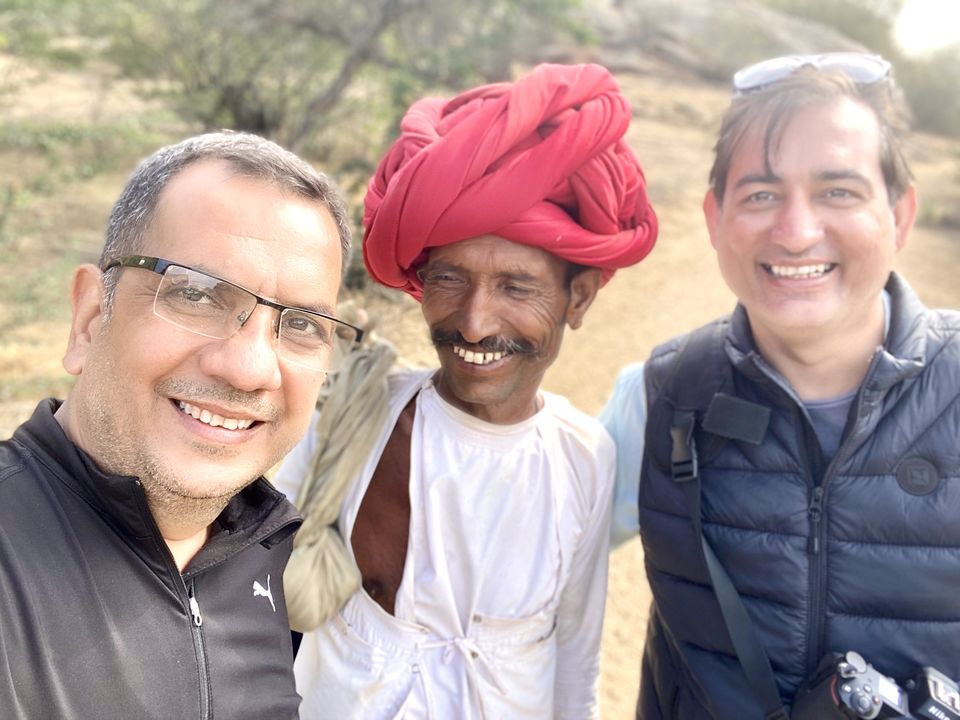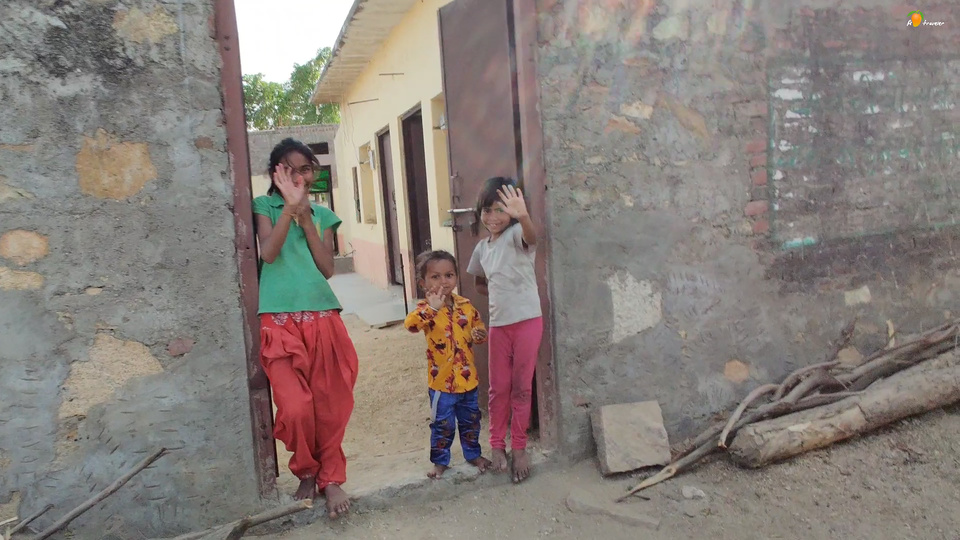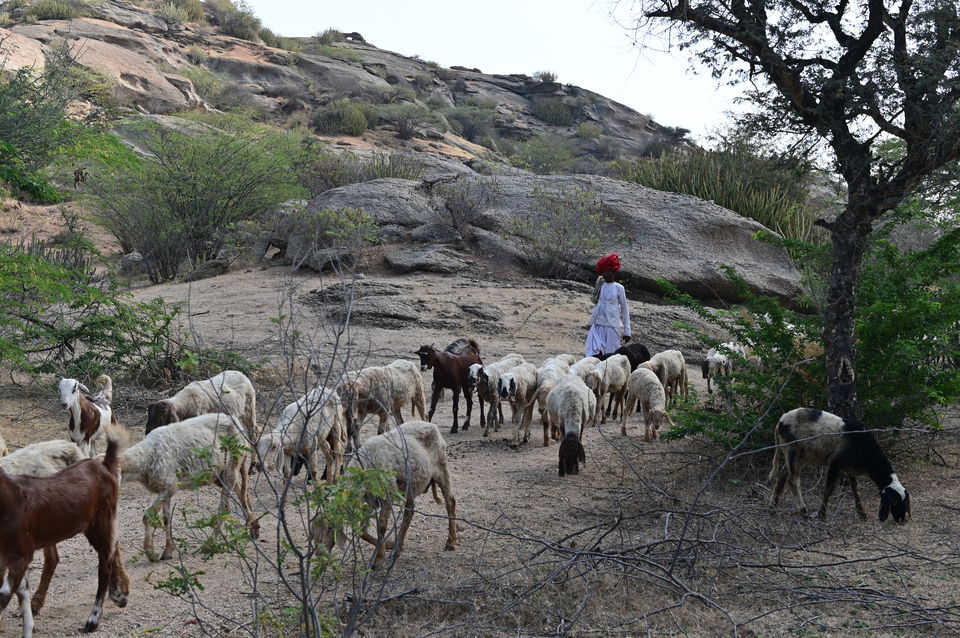 About Thour Nature Camp
At last, let me tell you about the resort where we stayed. Thour nature camp locates near the Jawai Dam. Kind of a perfect place surrounded by hills, aloof from the main town. The rough entry for this resort somewhere given all three of us an idea of how adventurous this leopard chasing and photography going to be, and we were not wrong. The food they cook here is very delicious and most of the veggies they produce on their farm.
If anybody wants to have a perfect mixture of smooth and rough stay experience than come here.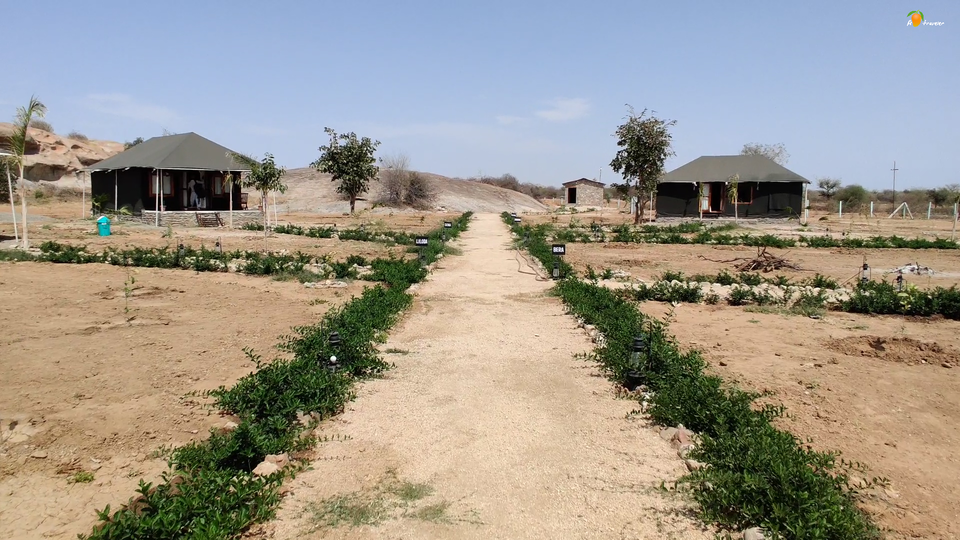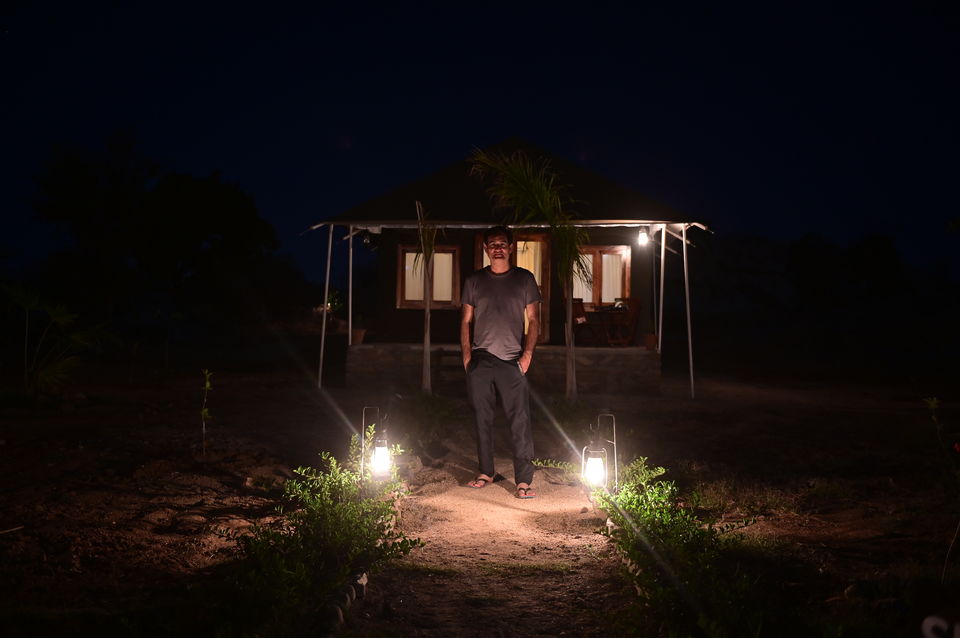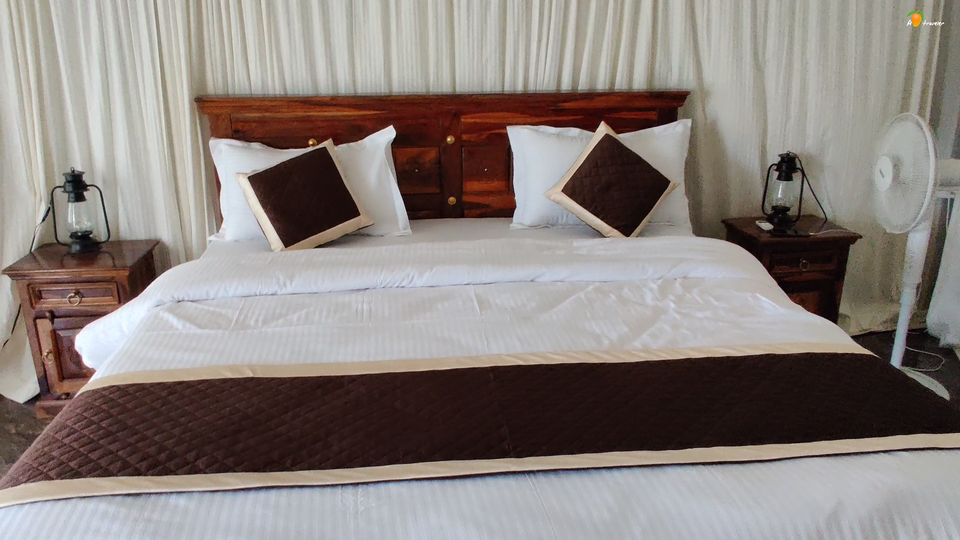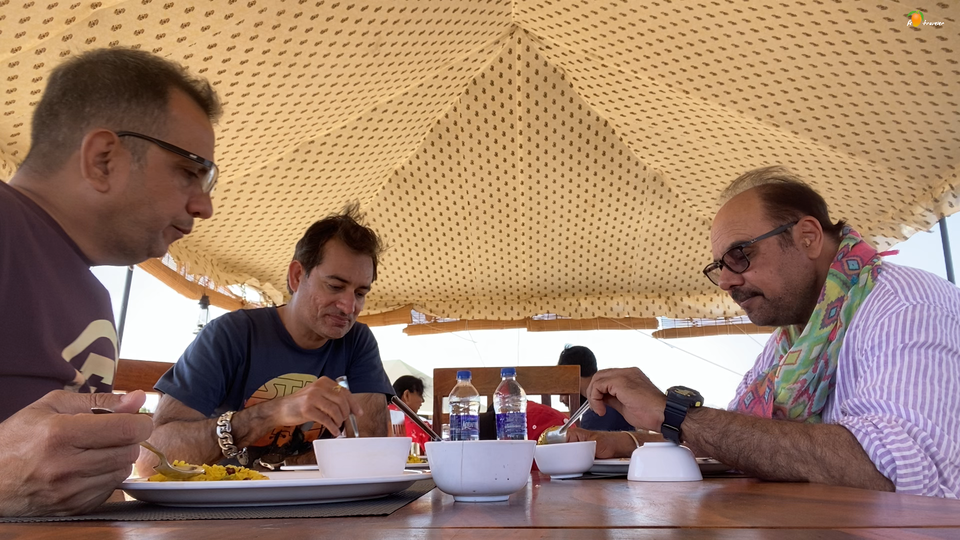 How to reach
By Flight - There are two options where are like from Jodhpur airport and Udaipur airport. From Jodhpur connectivity for Jawai Bandh is good. You can reach here by train or Buses or hire a taxi.
From Udaipur, in the name of connectivity, there is only one, and that is by personal taxi.
By Train - Jawai bandh is connected to trains from all major cities.
By Buses - This small town doesn't have a Bus stand. The nearest one is at Sirohi which is like 26 km from here.
So this is all about Jawai bandh. I will be back with some other destination very soon, for now stay at home and stay blessed.
Also would like to request you guys to check video which I had made for this place. Please subscribe the channel on YouTube :)