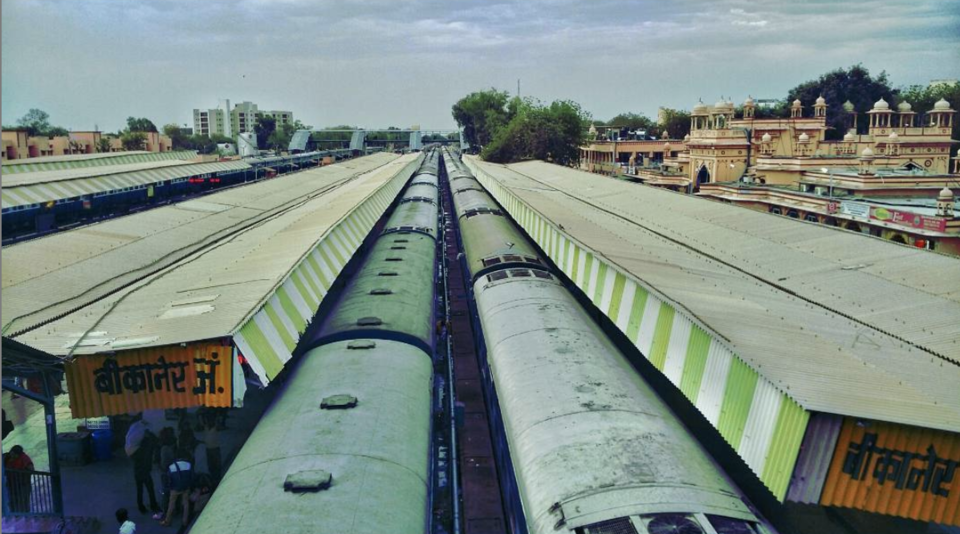 Merely 500 km from Delhi, the Thar desert kicks in full force at Bikaner.
The overnight Super-Fast Express, train number 12457, which travels daily from Delhi's Sarai Rohilla station zipped dutifully me to the Bikaner Junction in about 8 hours.
Stepping out from an AC compartment at 7.30 in the morning, I can already feel the heat catching on.
It's a spicy quote of discomfort on my skin. For the month of May, expecting anything else would be self-induced misery.
Bikaner is a relatively new settlement. It was founded by Rao Jodha's youngest and third son Rao Bika in 1488 - carved out from what was earlier known as Jangladesh (Land of wilderness).
And that, in essence, is what this northwestern territory of Rajasthan is about.
Situated in the middle of the Thar Desert, receiving very little rains, Bikaner's temperatures are foul. The summers, I am experiencing, of 50 degrees and the winters that I'm yet to experience going as low as -4 degrees C.
The perks of Living Unplanned is the chance of finding yourself in unlikely experiences and that is right up my alley.
Of the 5 days, I was in the city, I spent as much time out on the road as possible - the sane way to do it is wake up at around 5.30 am and explore till about 10.30. Beyond that it gets unbearable. Then again from 5 in the evening to as long as you want.
The city is pleasant and upbeat at night. Not a night club kind of upbeat but of residents enjoying the cool evening breeze and the various butter-heavy mouth-watering delicacies the streets of Bikaner has to offer. It's a safe and warm place.
I told you about Ayesha in one of the previous posts. She is originally from Hyderabad but has been living in Bikaner since childhood. Her family relocated for work and then stayed on because they fell in love with the easy and accepting atmosphere of the city. "People here are very accommodating and respectful." She says as we make our way through the very busy Bhairoji Gali. No elbowing, no stares, no nastiness.
There was just one day when I stepped out of the house in the afternoon, at about 3 p.m... well that was something. The light so bright that everything looks colour graded to fit a surreal film. The sun burning out everything. Some pups snuggled in a patch of wet sand. Some cows on the road as though it's no big deal. Heavily shaded vegetable vendors trying to protect their products with water sprinkles. And the occasional bike and tuk-tuk wala passing by. But that heat on the face that I experienced is hard to put into words.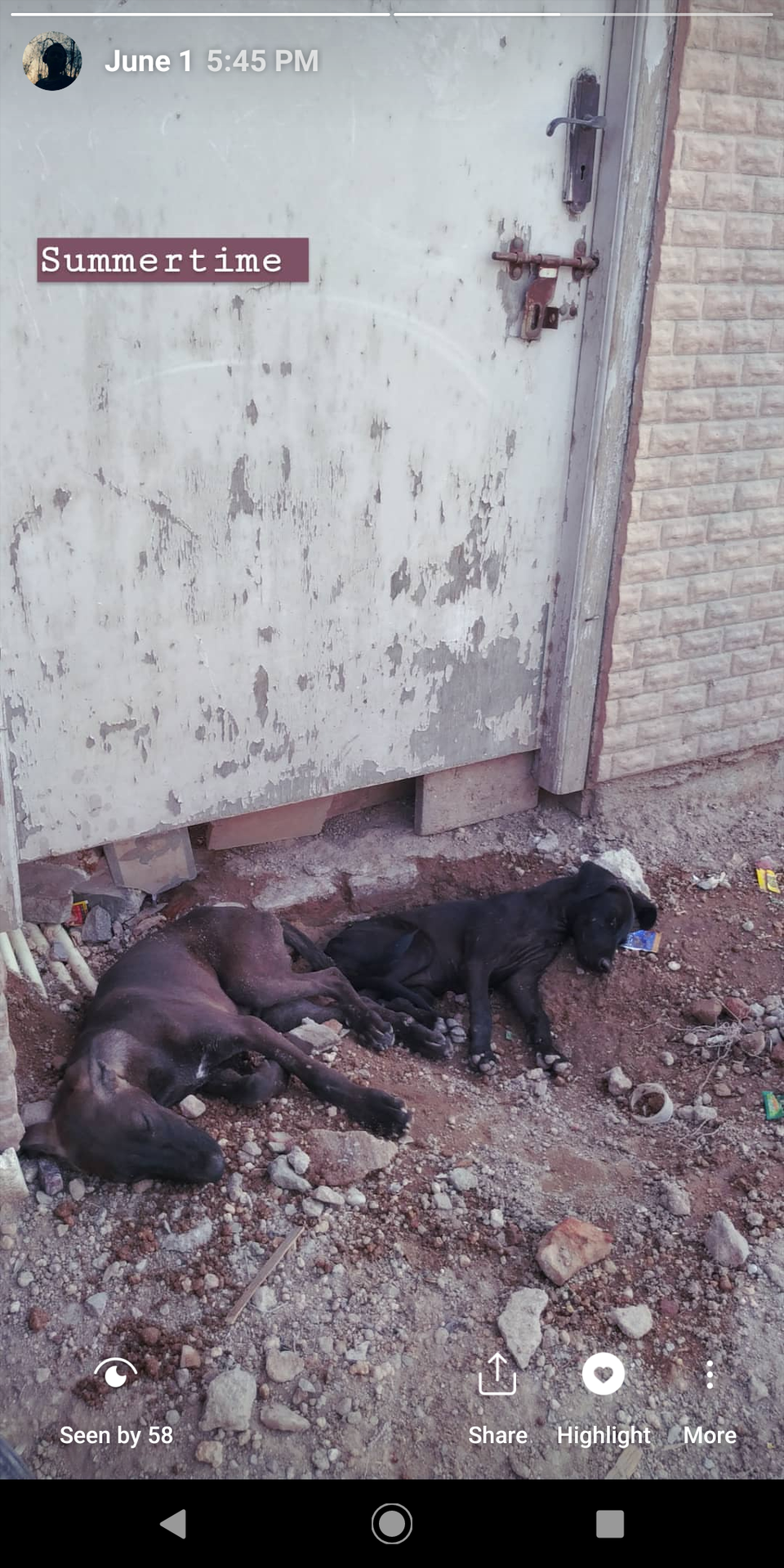 The tuk-tuk walas are an integral part of Bikaner. Any time of day or night, these spacious, colourful and often musical public vehicles make traveling around the city a breeze. Just hop on.
This is the second time I find myself in Bikaner during the summers. And interestingly both times I lost my appetite. I am reduced to a steady diet of lassi (curd mixed with water and sugar) and fruits. The only real meal I can eat - the delicious chapatis and sabzi that Renuka prepares every morning - is before 10 (more about Renuka next time).
Last time, in 2017 June, I had discovered flavoured soda (5 and 10 rupees a glass). This time there was . But even better, I discovered the 1. No. Bhujiya - the best Bikaneri Bhujiya (though that's a personal choice). Bikaner takes its bhujiya very seriously and grades the roasted pulse gram flour snack according to the finesse of it's making.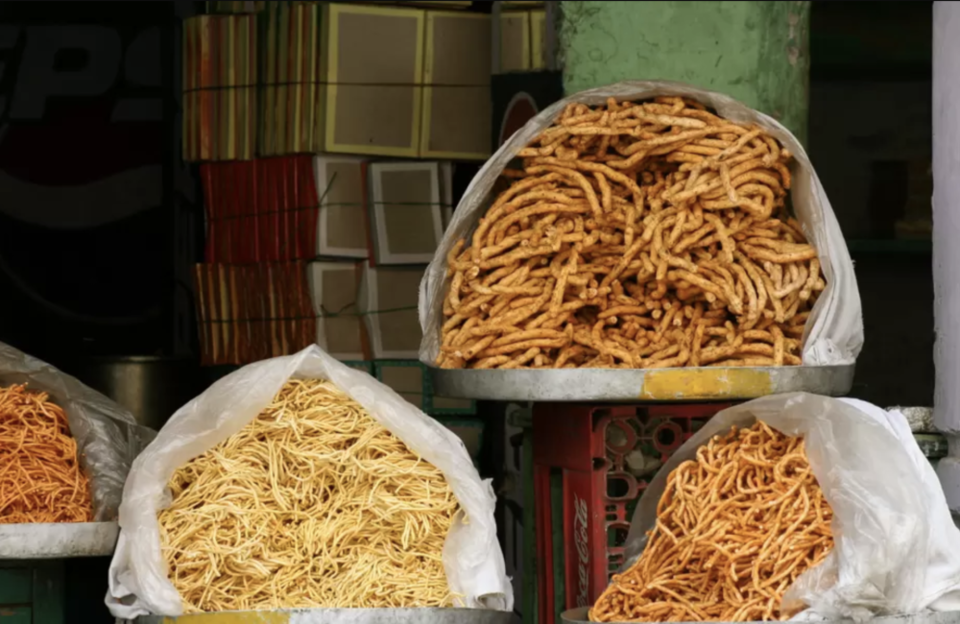 The 1. No Bhujiya is the thinnest, crunchiest bhujiya which can be consumed in isolation or as a topping on your dinner plate. It goes with everything - dal, egg curry, vegetables, sandwich - anything.
Next time you are in Bikaner - grab a packet of the 1 No. Bhujiya from Girdharilal near Kot Gate. Girdharilal is the only shop in Bikaner who fry their bhujiya in groundnut oil lending it extra flavour. Surely have a glass of Gabagab from Shree Parshwanath at Ambedkar Chowk and most importantly, stop at the Junaghar circle (the backside of Junagarh circle near the Sabzi Mandi to be exact) and have a plate of Pao Bhaji from Bholenath's stall - it's fresh, it's steaming and it's a butter infused delicacy you shouldn't miss.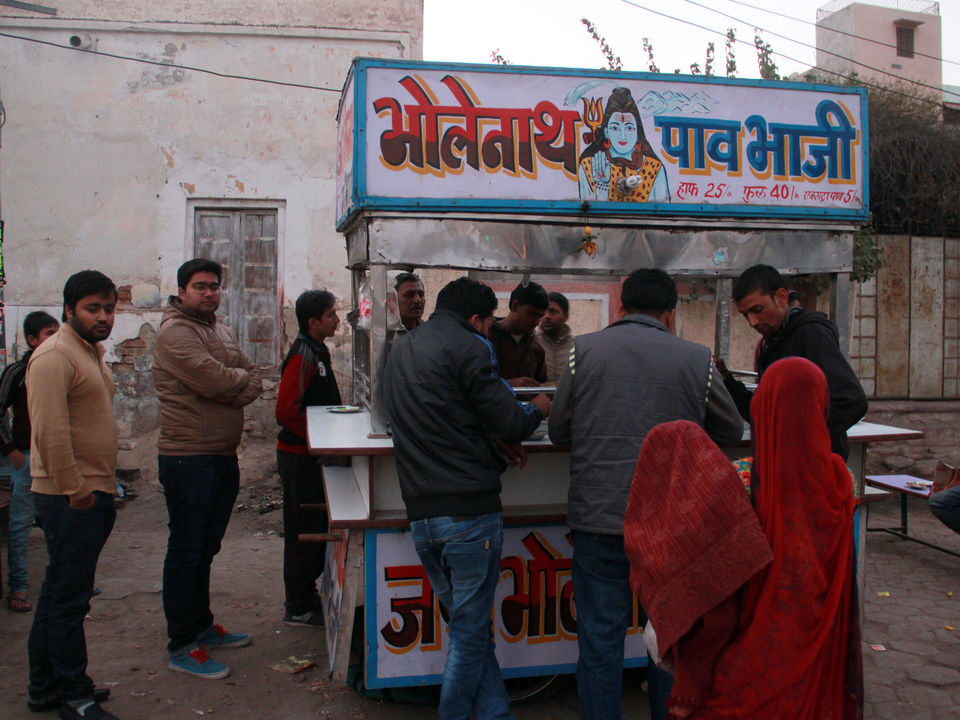 I said I lost my appetite but looking back I think I hogged a little too much.
Anyhow, here's a glimpse at the peaceful blue evenings of Bikaner. On one of my loitering sprees, I went for a long haul. It doesn't take much time to hit the outskirts and get to the highways - away from the crowd, traffic and closer to a truer glimpse of the boundless Thar Desert. (Oh make sure you turn the volume up)
Why I was so far away from the city late at night? That too next time. Follow me on Tripoto, Visit me at neetolemitra.wordpress.com and subscribe to my YouTube Channel to stay in the loop.