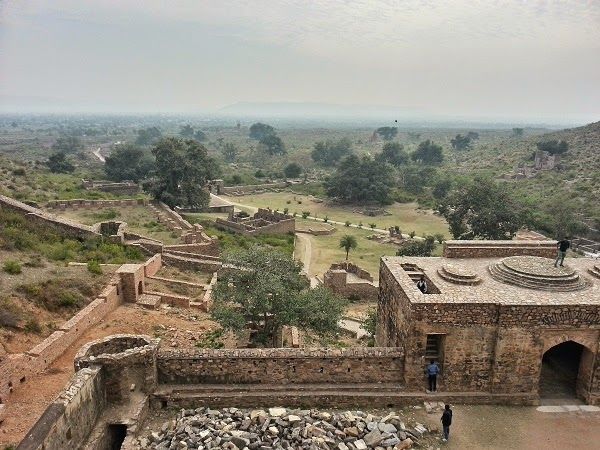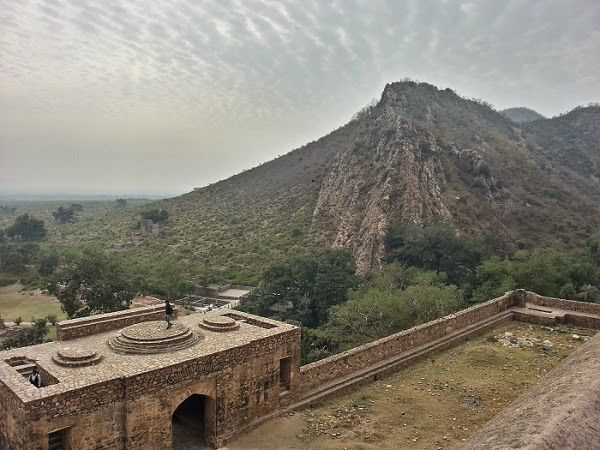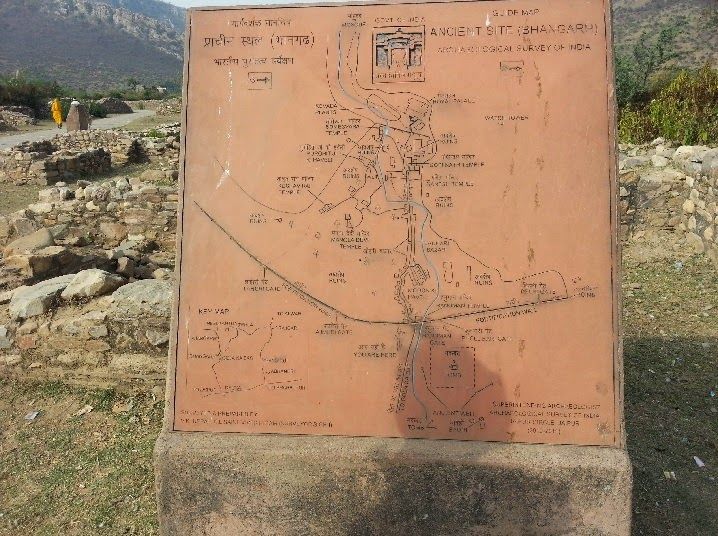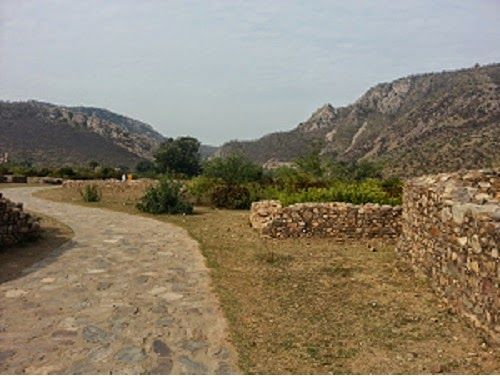 The journey of traversing India is going to start with unraveling the most haunted place in India. A small village in Rajasthan but now an infamous tourist destination, Bhangarh is a historic site known for its ruins and daunting stories.
The curiosity of the place pulled me and my friend to this place. Both of us had read well about Bhangarh and had our preconceived notion of the place. We decided to pay some heed to the warnings and so visited Bhangarh in daytime.
We set out on our journey to Bhangarh early in the morning from Jaipur. It took about 4 hours to reach Bhangarh which was quite in the interiors. The village was not populous and people were seen proceeding with their daily course of action. The main occupation seemed to be quarrying of marble with white dust polluting the entire village.
The ancient town was founded in later half of 16th century by Bhagwant Das. The township was strategically designed with three successive fortifications protecting it. The outermost fortification has five gateways. The town was enclosed with mountains on three sides leaving enemy no option but to attack from the front.
The most remarkable structures of the ancient township was a beautiful marketplace with sophisticated shops, scientific Hindu temples of Gopinath, Shiva, Hanuman, Ganesha, several Havellis, tomb and a royal palace. It was a planned township which was strategically designed giving the royal palace a panoramic view of the entire town. The royal palace inside the last fort is said to have seven storeys out of which only four remains today.
After exploring the entire township we decided to inquire from the locals about haunted angle of the place which was the main purpose of our visit. We had the fortune of meeting a local villager who answered all our queries with facts. Our new local friend used to work in one of the marble quarry's and who lived in Bhangarh from the time he was born.
The first obvious question which we fired on him was "Is Bhangarh haunted?". The question inflicted a feeling of despair on his face as it was the hundredth time he was going to answer this question. He replied instantly and bluntly , "No it's not". The answer was supported by logical facts. I will try and arrange the facts coherently :

1.  All the forts close at 5:30 pm : This fact was placed before us without even asking that we have heard that Bhangarh fort closes before sunset which implied he had already gone through the obvious question answer round earlier. He inquired from us about the closing time of Amer fort and Nahargarh fort in Jaipur. We instantly replied 5:30pm. Our reply self answered our initial query and it was so true that all forts in Rajasthan close around 5:30 pm.

2. No sign board with warning : The next question was also predictable to our local friend but anyways we were adamant to get all our questions answered. We had googled a lot about Bhangarh and we have seen images of sign board exclaiming that Bhangarh was haunted, but to our surprise there was no such sign board in the entire campus.

3. Fanatics fall prey to animals: We expected some explanation for the deaths that we came across while our research on google. This was the first thing on which he agreed with us. But the reason for these deaths was slightly different. He told that out of curiosity many visitors come to Bhangarh. In this euphoria they sometimes pay no heed to instructions. They pay the guards to allow them entry inside the fort and let them stay through the night. There were one or two cases in which this adventure has cost their lives as the fort is inhabited by wild animals.

4. Inhabitants in near vicinity of fort :  The last point which validated his claims were the construction worker and villagers living near the fort.

After quashing all our claims our friend exclaimed with a sense of pride that apart from all the haunted glory bestowed upon Bhangarh, it is one of the largest manufacturer of marble statues in India.

**Warning : In spite of all the logical reasoning presented in this blog please pay heed to the cautionary advice about the place and be safe.