"This is too huge," said my friend Sethu while we were roaming around the tallest minaret in India. She was super excited to see the place and I saw how happy she was just looking at her expressions. We both stood in front of Qutub Minar and started praising the magnificent architecture of the monument.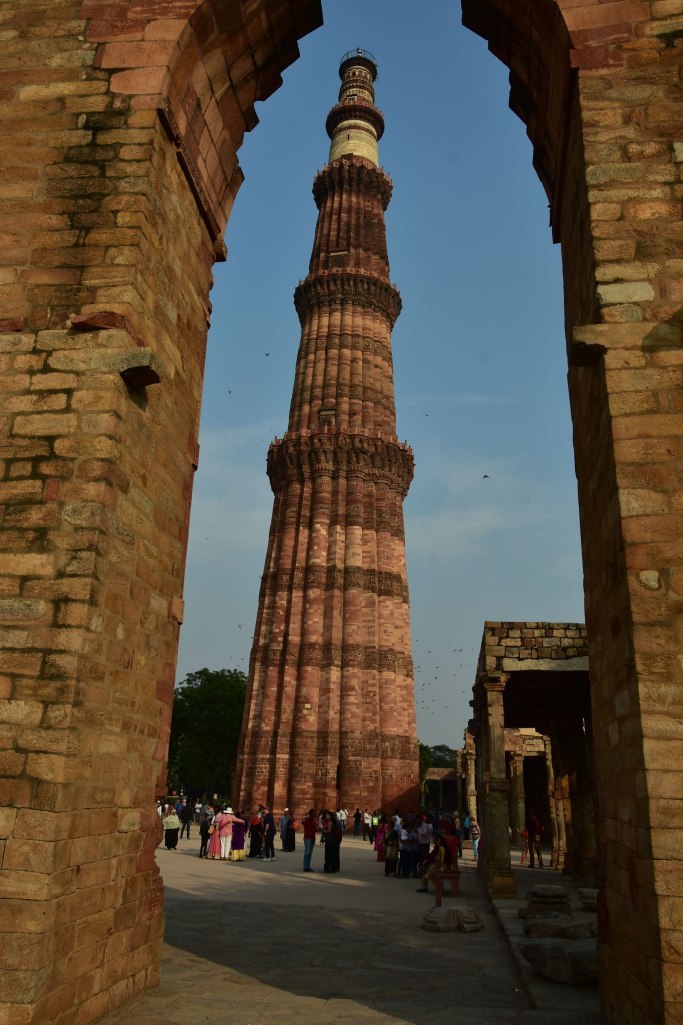 Qutub Minar
Qutub Minar is the tallest brick minaret in the world consisting of five storeys with a height of 73 metres. We were on our tour to the famous places in Delhi and we ended up at Qutub complex in Delhi. The façade was visible even before we reached the entrance and its view took my breath away. I realised how huge it was when I moved closer to the building. The carvings and architecture of the monument will take you to another level. This architecture portrays about the unfading story and talent of the people who constructed the building.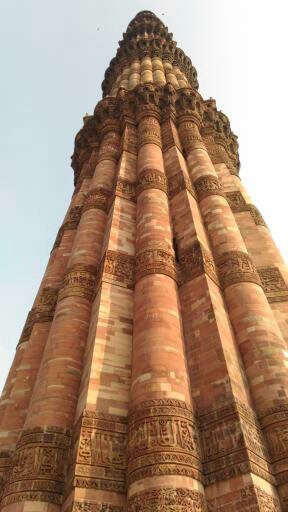 Near view of Qutub Minar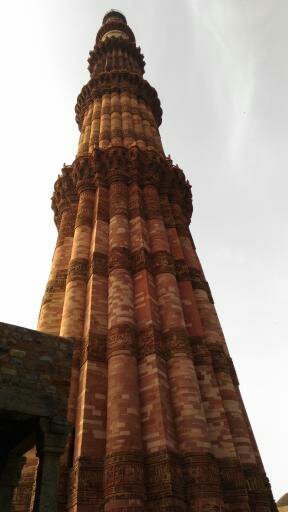 The construction of Qutub Minar was started in the year 1192 by Qutb ud din Aibak who was the first sultan of Delhi Sultanate. He was the founder of the Mamluk dynasty. The Minar contains five storeys which were constructed phase by phase. The monument is in a slight tilt position. Its diameter reduces with each storey added above it. It is said that the design of Qutub Minar is adopted from the minaret of Jam in Afghanistan. This design has influenced for many other monuments in India. The inscription on the walls of the building points towards its history and restoration because of the earthquake in 1803. The tower contains 379 steps which are spiral in shape and the tower was once opened for public. Due to an accident happened in 1981, it has since been closed. The tower is made up of red sandstone and marble.
Other monuments near to Qutub Minar
The complex consists of Quwwat-ul-Islam Mosque, Alai Darwaza, Alai Minar, Ala-ud-din's Madrasa and Tomb, Iron Pillar, Tomb of Imam Zamin and Major Smith's Cupola. It is declared as a heritage centre by UNESCO.
You can also see the ruins of many buildings in the compound. They add a special beauty to the place. There is a large lawn which is open for the public and is always crowded. We could not properly explore the place because of our tight schedule. But I am determined to come back to witness the historic place again.