Staying in a hostel is always fun, we all must be remembering our college hostels by just listening at the word "hostels" and the memories associated with it. The hostels I am taking about here are the backpackers hostels. The hostel culture for backpackers is very common in Europe, you get cheap place to stay, lot of people to meet, and enough entertainment. I was on my student exchange in Europe and as expected, what I was looking for was cheap accommodation, so I stayed mostly in hostels all across Europe (And I traveled a lot, 15 countries to be exact:)).
The hostels in Europe are pretty chilled out. They have got a nice bar, some table games, a common room to relax yourself and a room where the buffet breakfast is placed. Hostels allow you to talk to new people, make new friends and hang out together. The trust factor is really important in hostels. Most of the time I will just leave my rucksack on my bed and leave for day trips. In whole period of three months and numerous different hostel experiences I have never felt unsafe to keep the bag like that.
In India, when I was travelling in Udaipur, excited by the new hostel culture popping up, I planned to stay in a hostel. the Hostel was designed really well, clean beds, an artistically designed common room but what was missing was a hostel like vibe. The service was just too good for a hostel. I was really thirsty and asked the receptionist, "where can I fill the water in my bottle" and he replied "Don't worry sir, I will get somebody to fill your water bottle". I got surprised at first but then thought is it that, Indians like to serve others so well or is just that these people don't know that they are not supposed to provide such services in hostels. Then next day I asked where to go for the breakfast and I was told that I can get it served to my bed itself. Wow..., I wondered, is it a hostel or a hotel. I didn't get to feel that hostel culture vibes. These are the times were you can interact with people. The service was good but it is not required in hostels.
I think people in India are just using hostels to get a cheap stay at night. They might not be travelers at all. The people were too rusty to talk to each other (as we Indians are, most of the time) and share travel stories leave aside living like a family. Everyone just lying in their bed, too skeptical to talk to other people.
As far as the trust factor goes, I don't think people here take ownership themselves to keep the room and the bathroom clean enough. It seems so difficult to stay in common places and share everything with strangers. Some people will just leave bathroom unclean while some can be too rigid and ready to fight over small issues. I don't think people will leave their luggage on their bed and go for a day trip here in India. People in India just don't trust each other and cases of mishap makes it difficult to trust a stranger as well.
No matter how well the hostel owner make the hostels, until we start to trust each other, take responsibility to maintain it together and cooperate the hostel culture can never be what it should be. People should consider it as not just a cheap place to stay but to interact with other travelers. What the hostel managers can do is to not treat is as a hotel by providing room service and allow only travelers from different cities to stay there. I think India has a huge opportunity for hostel culture growing up with Indian youth starting to travel more rather than just saving money.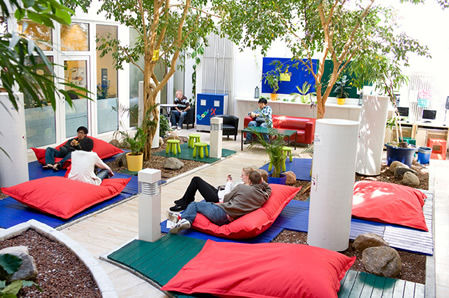 Frequent searches leading to this page:-
Top europe tour packages with price, Family trip to europe itinerary, How to plan a family trip to europe, Family european vacation packages, First time family trip to europe