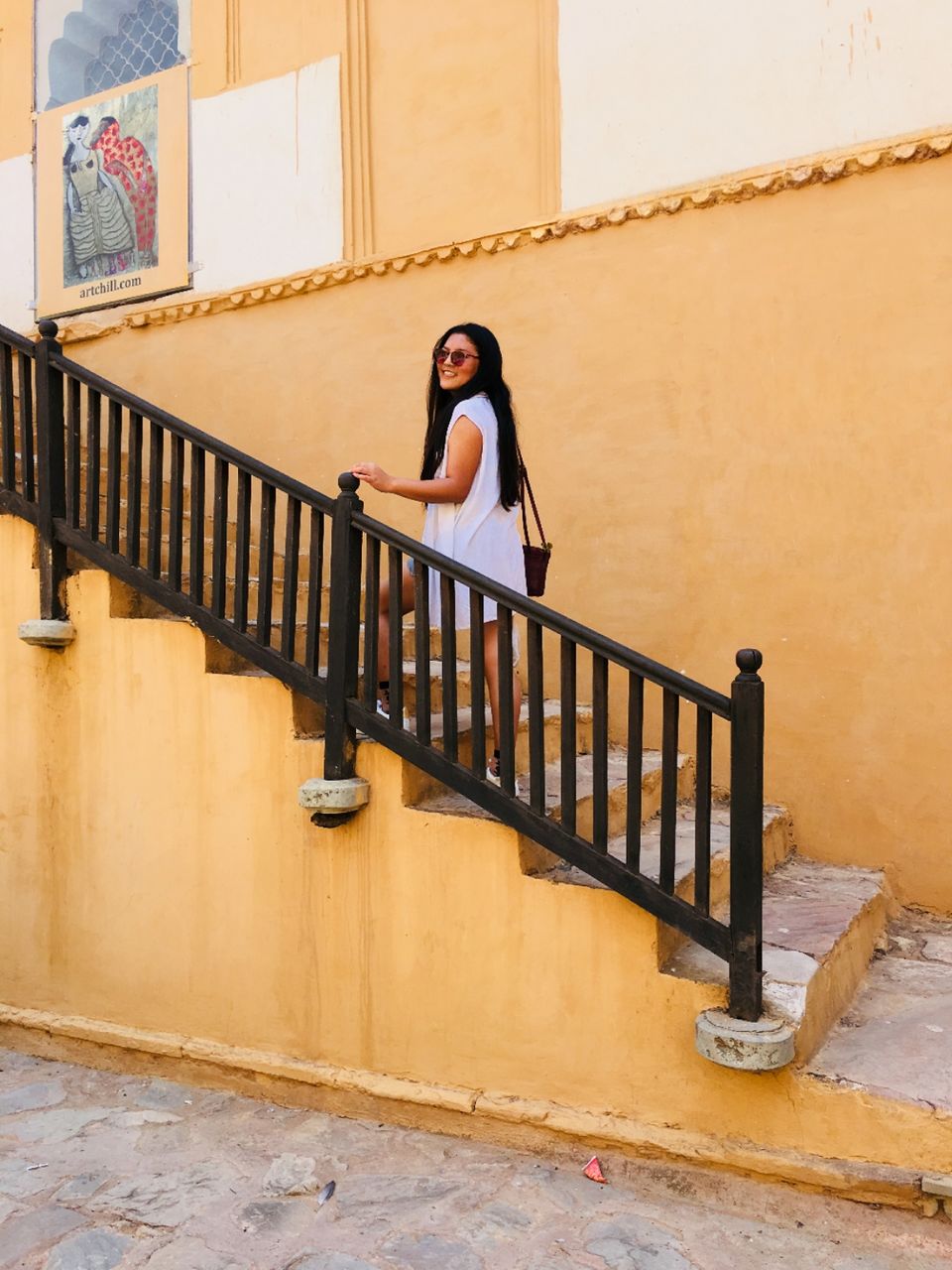 I was going through a hectic week with my workload of college assignments and then my friend called up for a weekend trip to JAIPUR, I couldn't say No , because I needed it. So , basically as we are in college , we don't earn and money is a big issue. I couldn't ask for another trip to my parents. They will be mad at me. So , we plan a budget trip out of our pocket money and headed towards the bus stand.we got into one Rajasthan Roadways bus . It was scary at first sight. We took the seat next to the  driver , he was smoking  and right under my seat I found empty bottle of beer. I tell you it was scary.
But something inside me was burning out of excitement. Just two girls and lots of adventures waiting. The bus ride was going perfect ,I was asleep and in the middle of nowhere , our bus broke down. Now things were getting scarier. we picked our luggage and with a bunch of people waited for lift . After an hour another bus gave us lift and we reached Jaipur at 5 'o clock standing in a congested bus.
That's it ...I was already getting adventure vibes.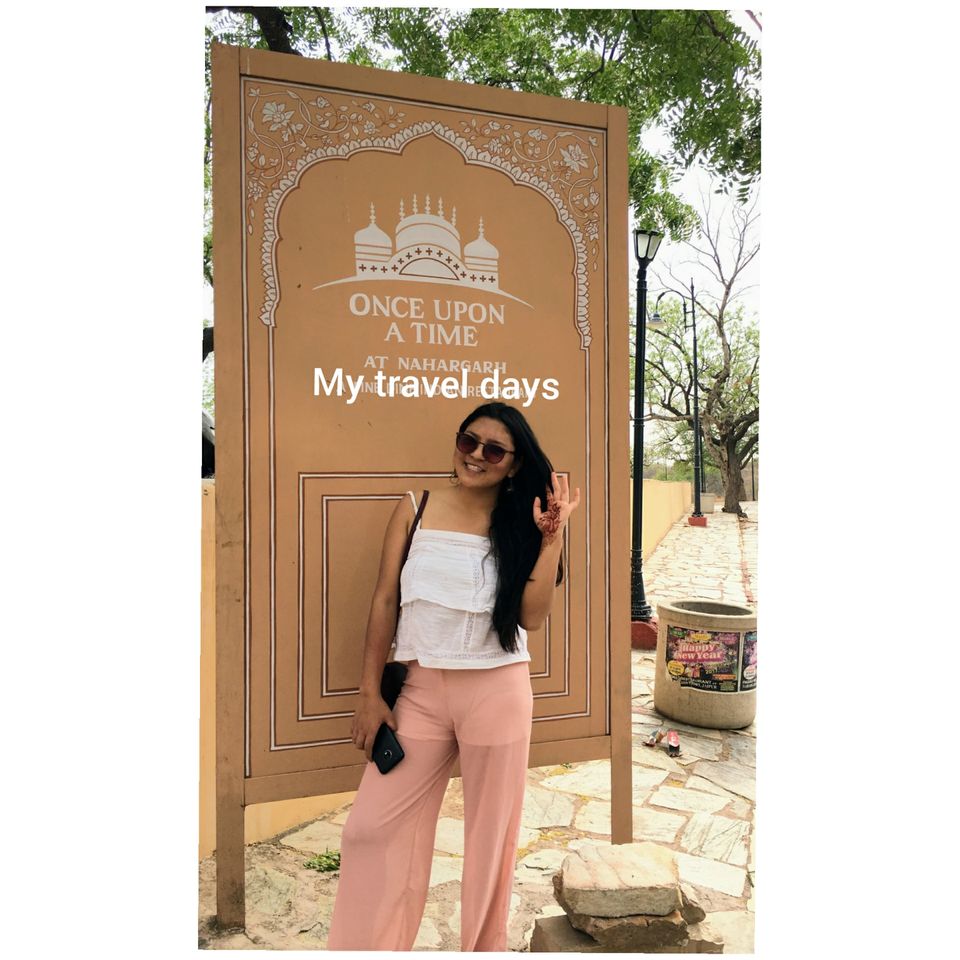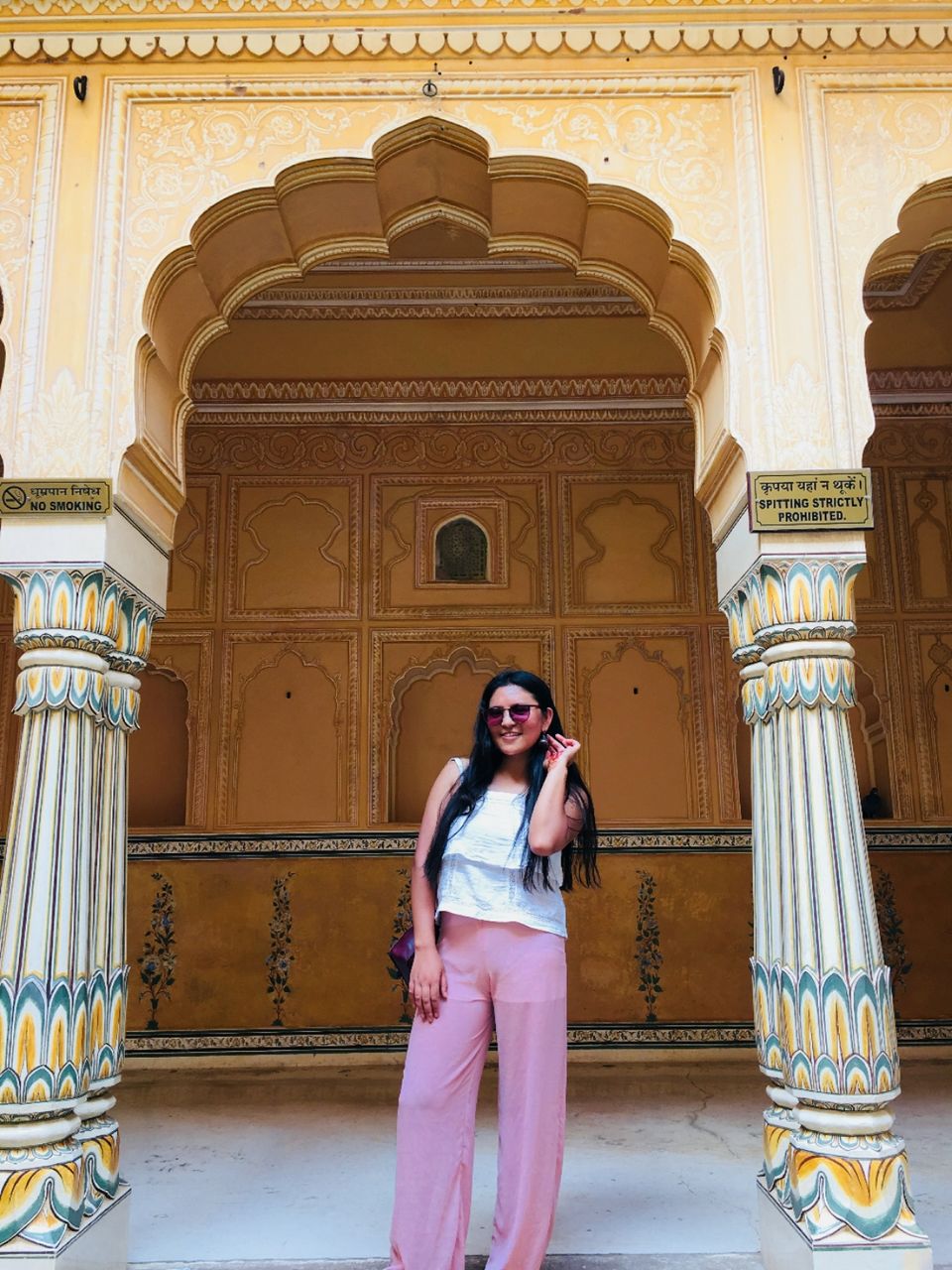 Near the railway station we looked for a Dharamshala  and we found a perfect one ( panchayanti Dharamshala) . We got a room for 2 days and it was cheap and it looked like a hotel only. We were very happy with our catch.
One bad experience was with the Auto drivers ,As you are a tourist they will take you wherever they want ( commisoned places) even if you don't wanna go. You have to learn bargaining for a successful budget trip. We went to Amer fort and it was  beautiful. The sun was high and thank God we carried umbrellas .we climbed all the way up and we didn't hire guide , we googled everything and eavesdropping was our trick. We took great pictures and later we went city palace , Hawa mahal , Jantar Mantar till evening. We had a nice Rajasthani thali which was must.
Later at night we went to market and roamed . We ate many different things , applied Mehendi .
The next day we went to Jaigarh and Nahargarh forts and again the Auto drivers were charging us 600 + and we were unable to book Uber . So we decided to do hitchhiking. It wasn't easy and we were embarrassed to asked for lift and the way were dressed , people might think us the other way. 
For the first time I got happy with my chinki eyes because we got a lift from a Chinese guy . He wasn't speaking  English and we didn't know Chinese. We conversed all the way by our gestures.It was crazy , we were so happy with our first ever hitchhiking.  And the weather was nice to us , it remains cloudy and we enjoyed our all girls trip. And it was so fun and in our budget also. I think I should do it often before my college life gets over.