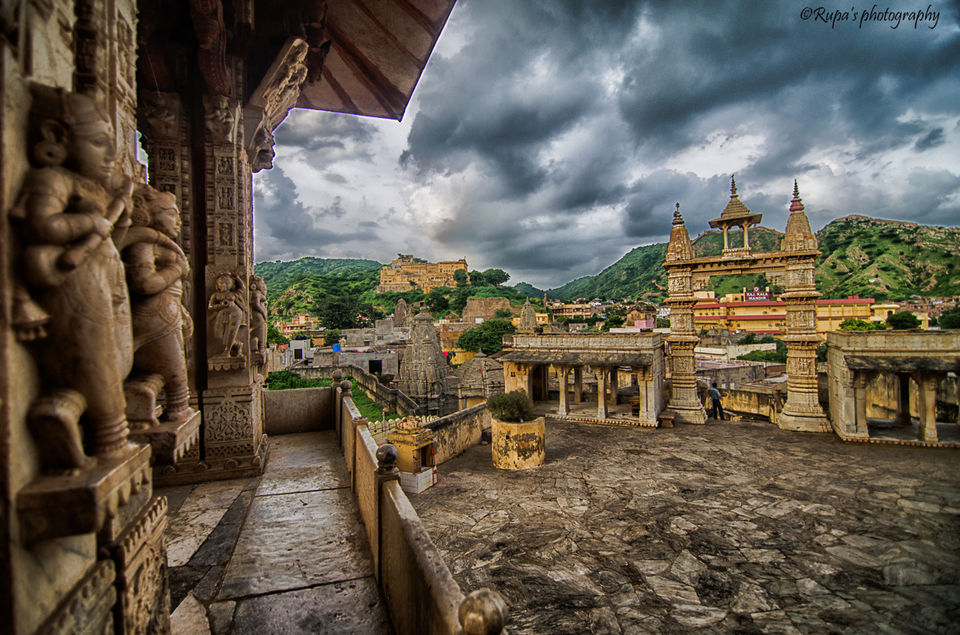 Jaipur--Pink City of India.
It was my dream to travel Rajputana about which I read in history book-- the place of Rajputs , palaces and many tales. I planned Jaipur in a very unplanned way . The positive side of this travel time ( Monsoon) was exclusive cloudy backdop. One must enjoy and love to see & shoot the beautiful massive architectural brilliance under cloudy backdrop. I will surely not able to provide a day to day plan schedule but can show some of the photographs taken by me during the visit along with narration.
To any bong, Nahargarh is the place where " dushtu lok ta vanish hoye gyalo"--(The bad guy vanishes) . A very popular dialogue of a Bengali thriller Sonar Kella by renowned film director Satyajit Roy. In fact there are many visitors who wants to see the exact shooting place .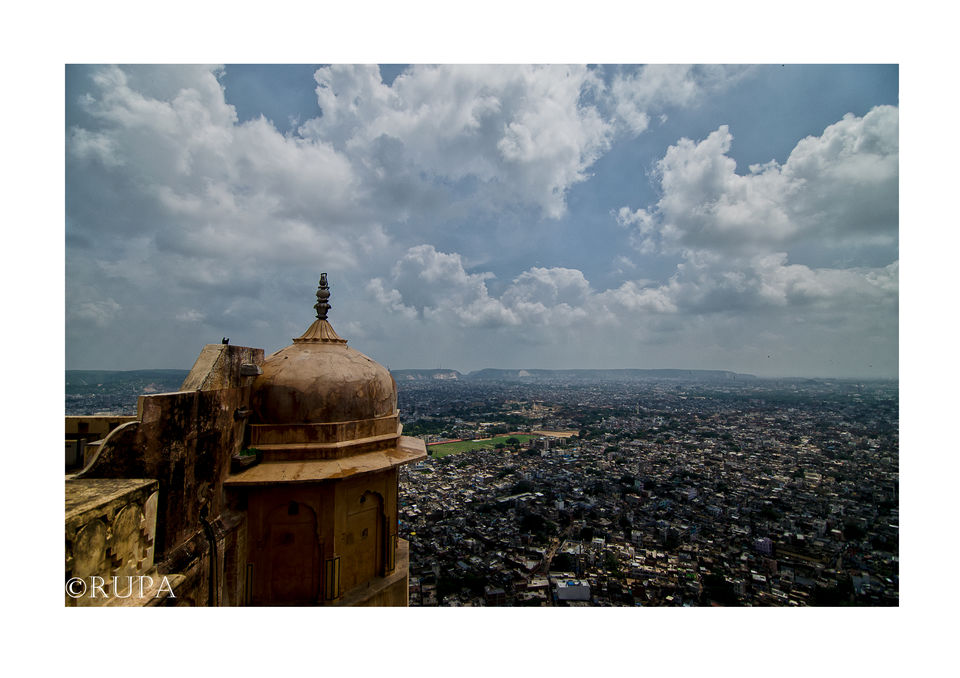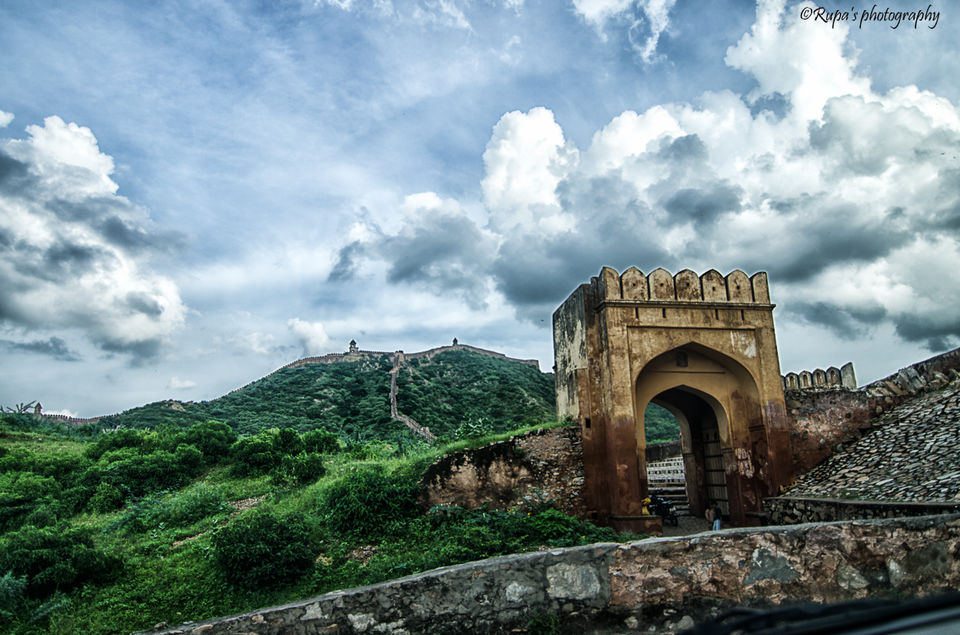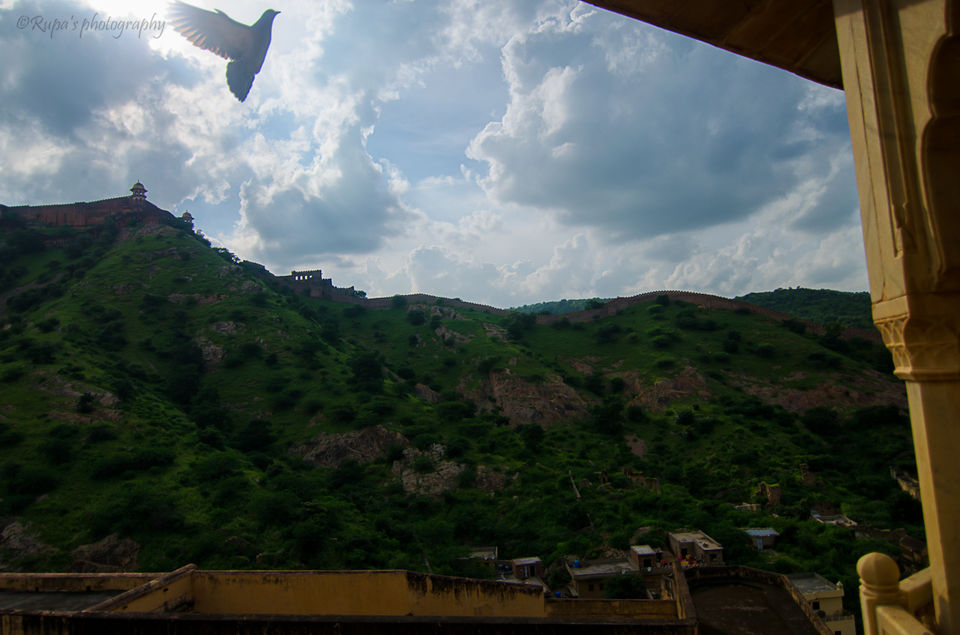 Jaipur is place of palaces known to all. I visited as many palaces as I can in a day which is hectic and tried some of course but I had no other option. It is always advisable to travelers to give more time once you are planning Rajputana. Hence few more pictures of palaces.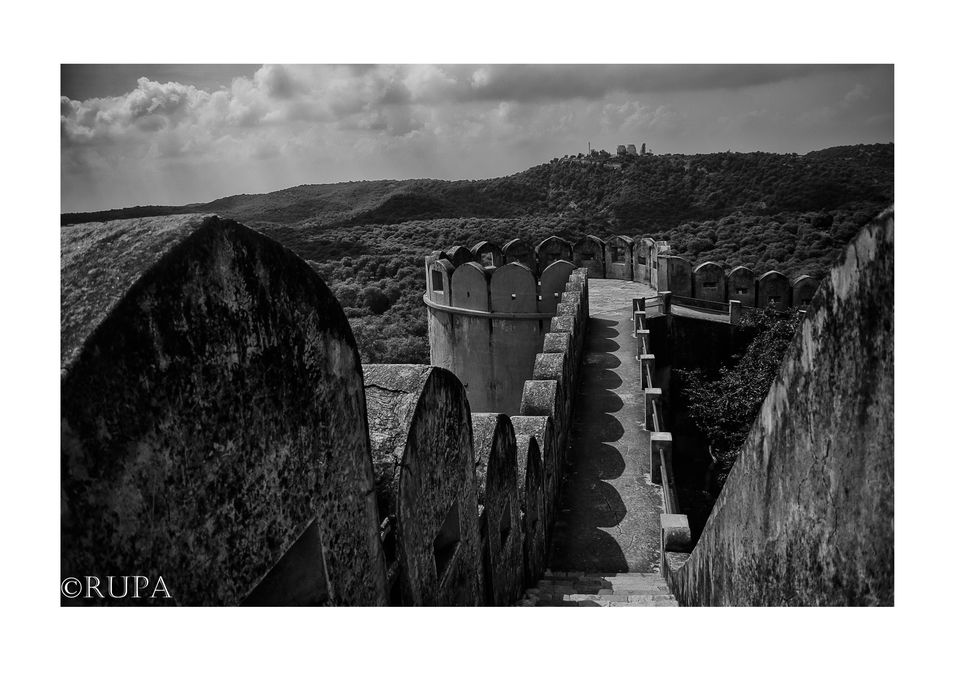 Tried other places too like- City palace, Galtaji, Meera temple which is known as Jagat Shiromani temple, Albert hall, Jantarmantar, Hawamahal, Govind Ji temple.