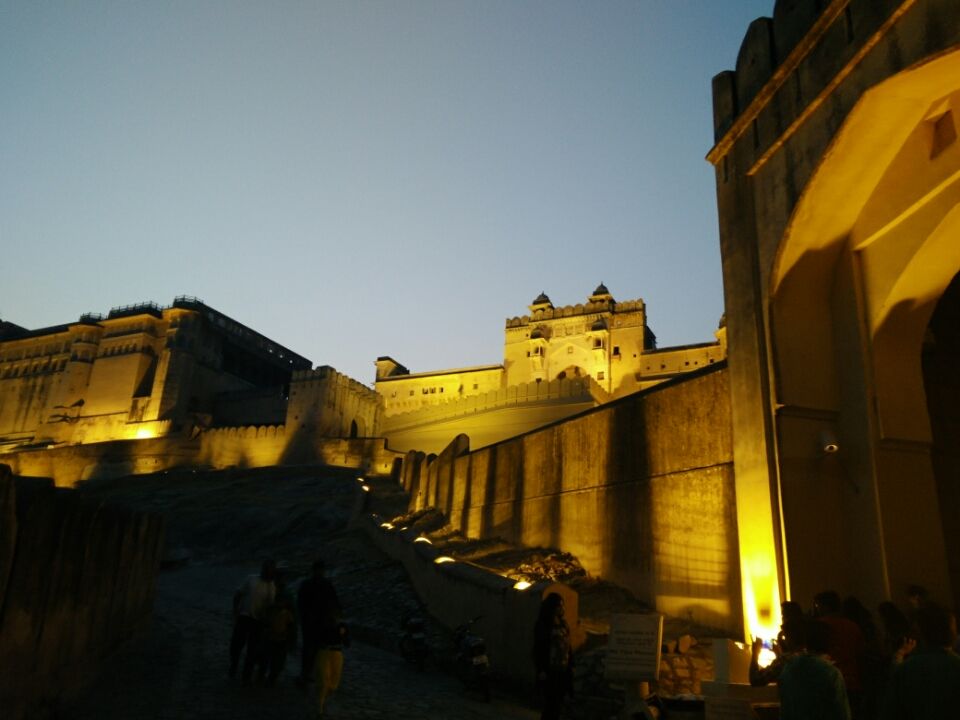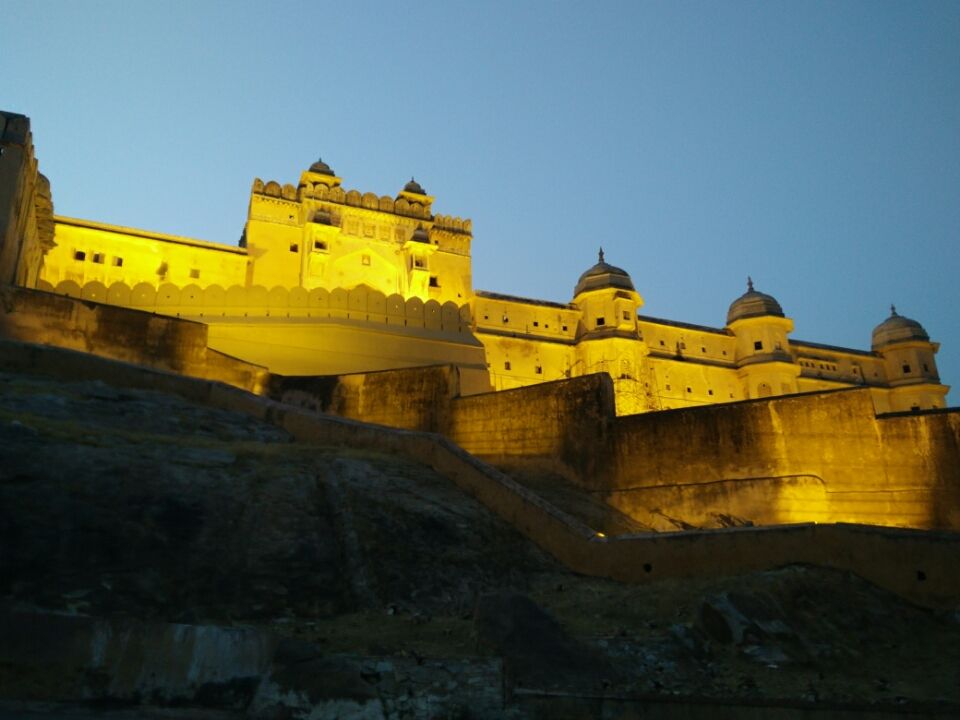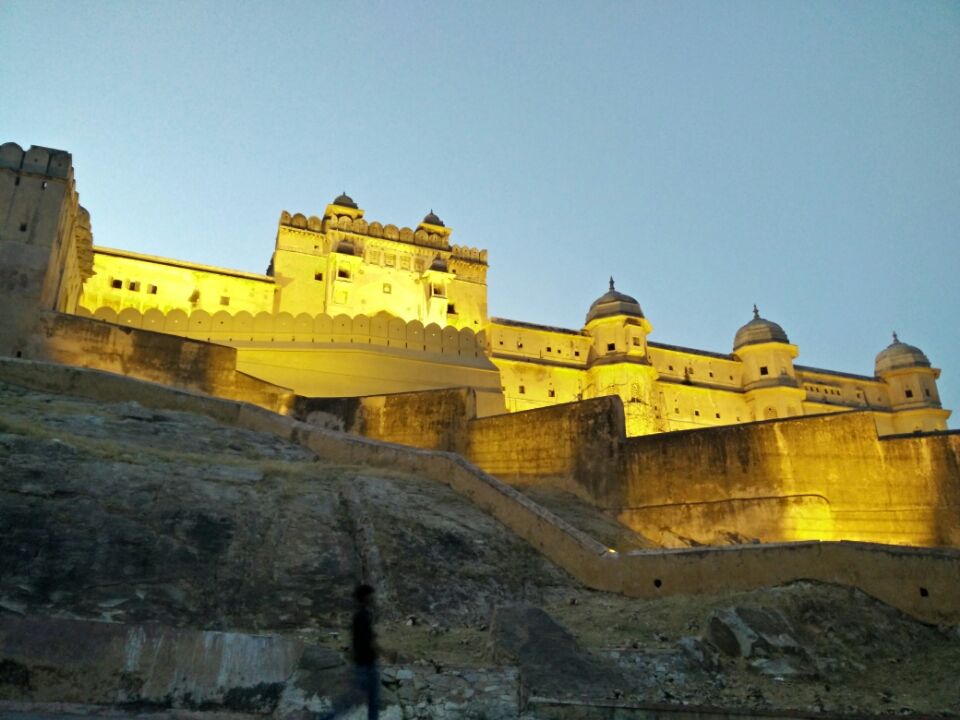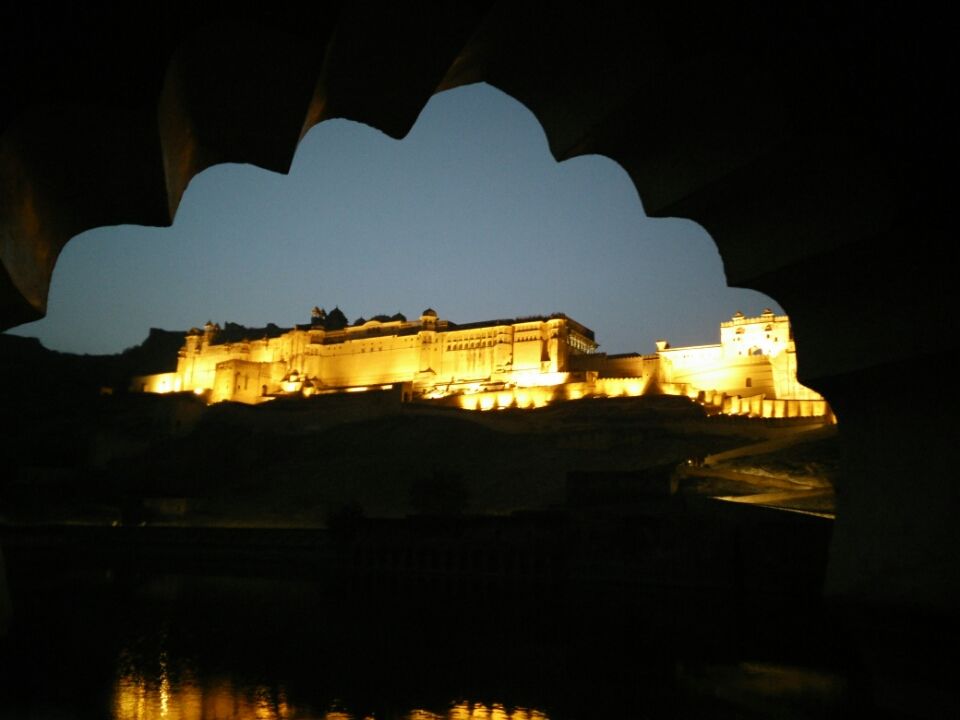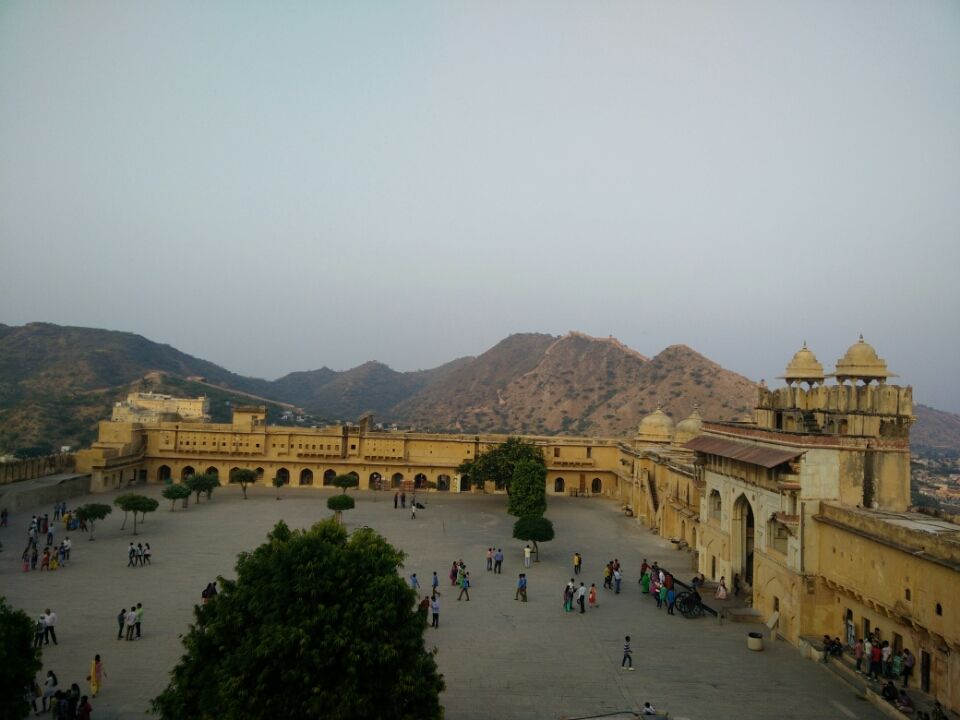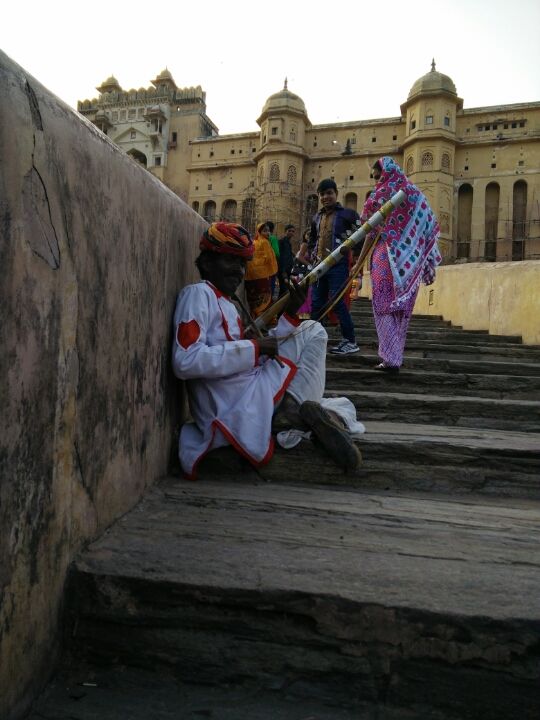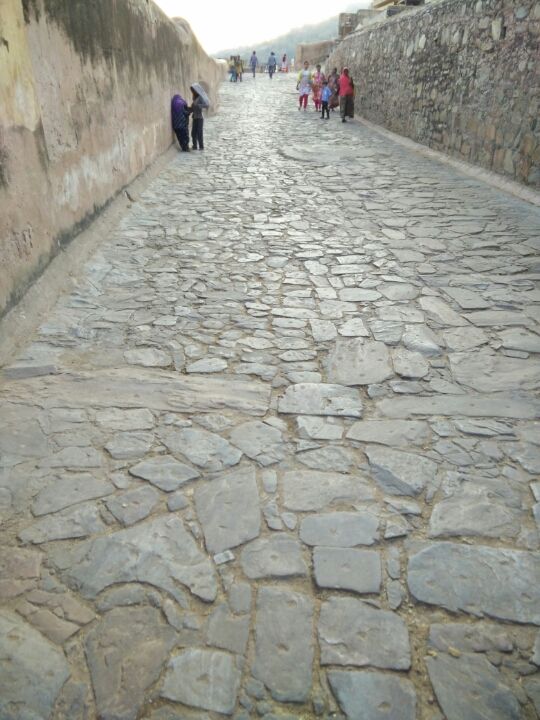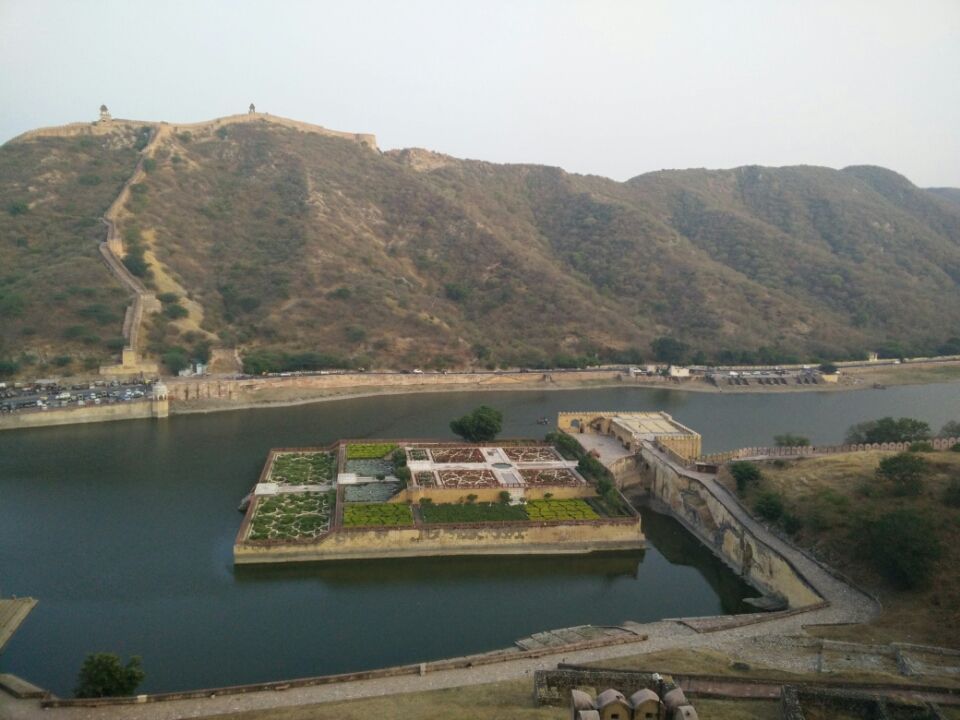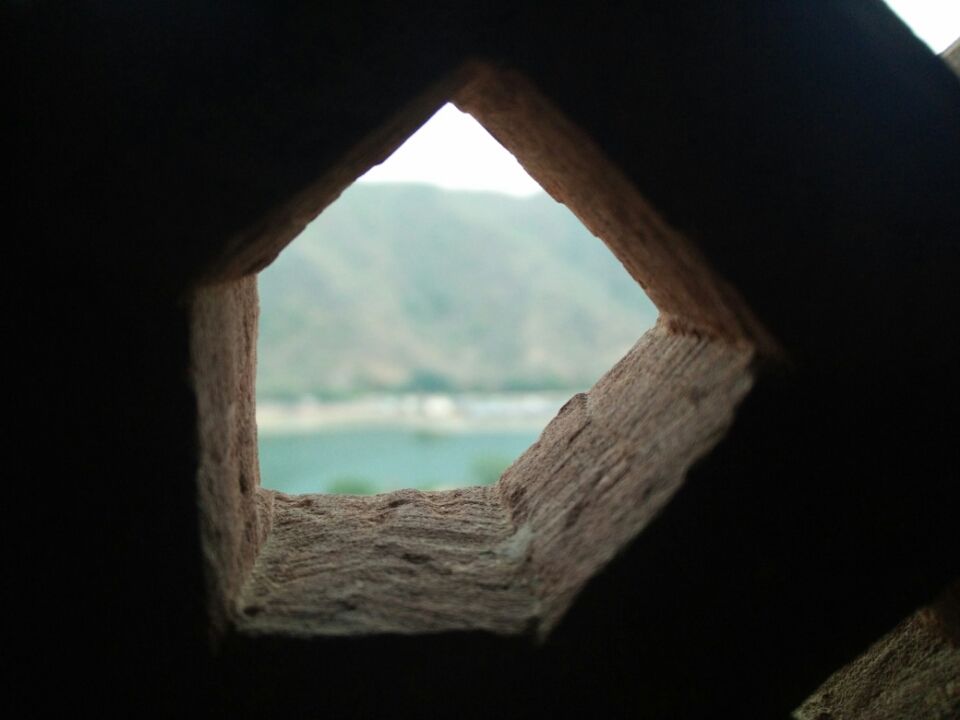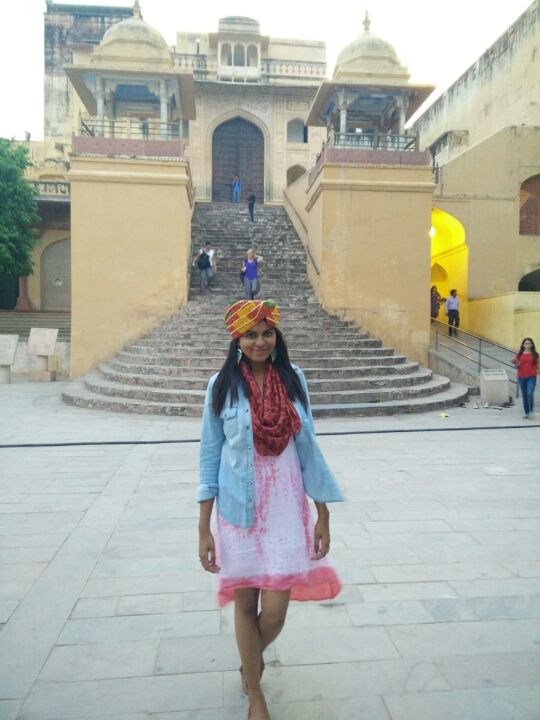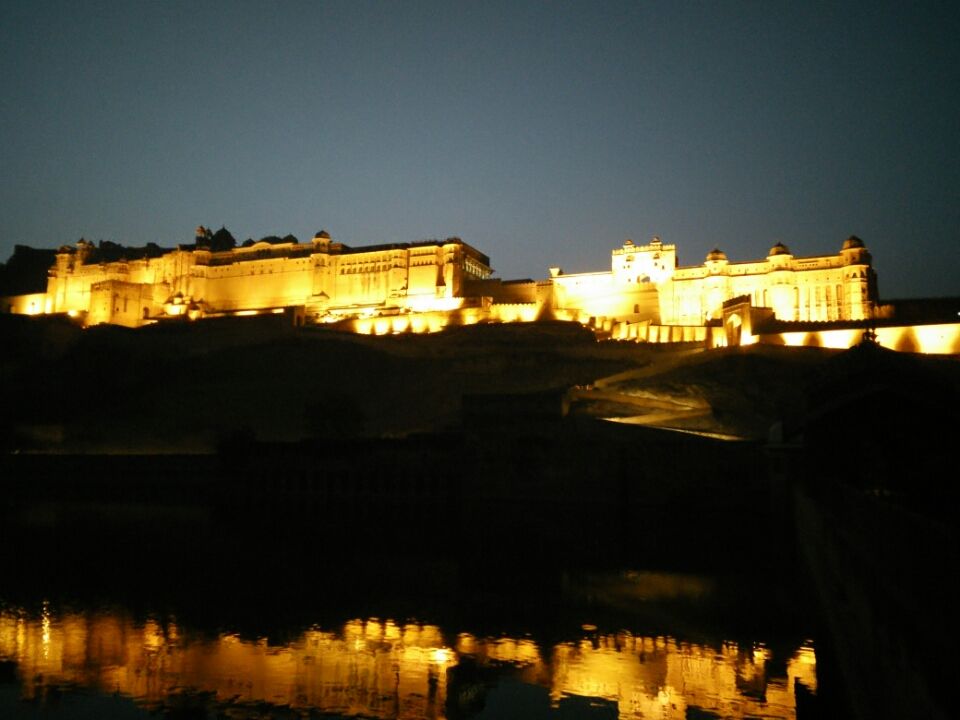 Amer, exhibiting royalty, magnificence and grandeur in the truest sense, was a town originally built by the Meenas, only to be captured by the Rajput king later. Once been the capital of the state, before Jaipur, it hosts the majestic Amer palace built by Raja Man Singh in 1592. Amer at night.
Situated at almost 11 kms from Jaipur, overseeing the Aravali hills, this fort seemed to be seen from almost every corner of the main city, imagine the majesty!!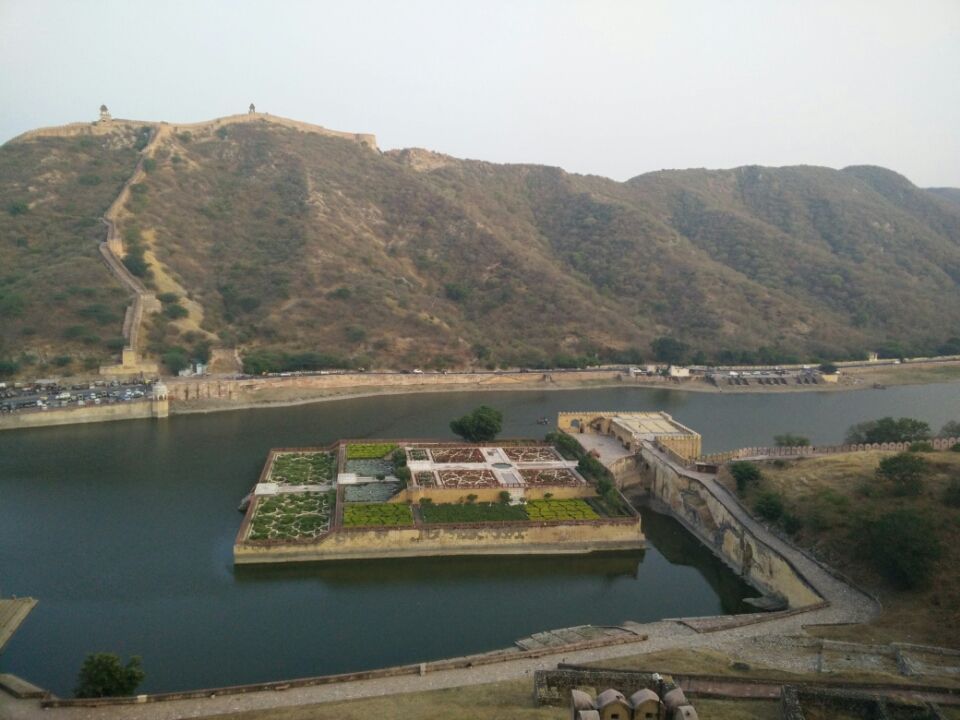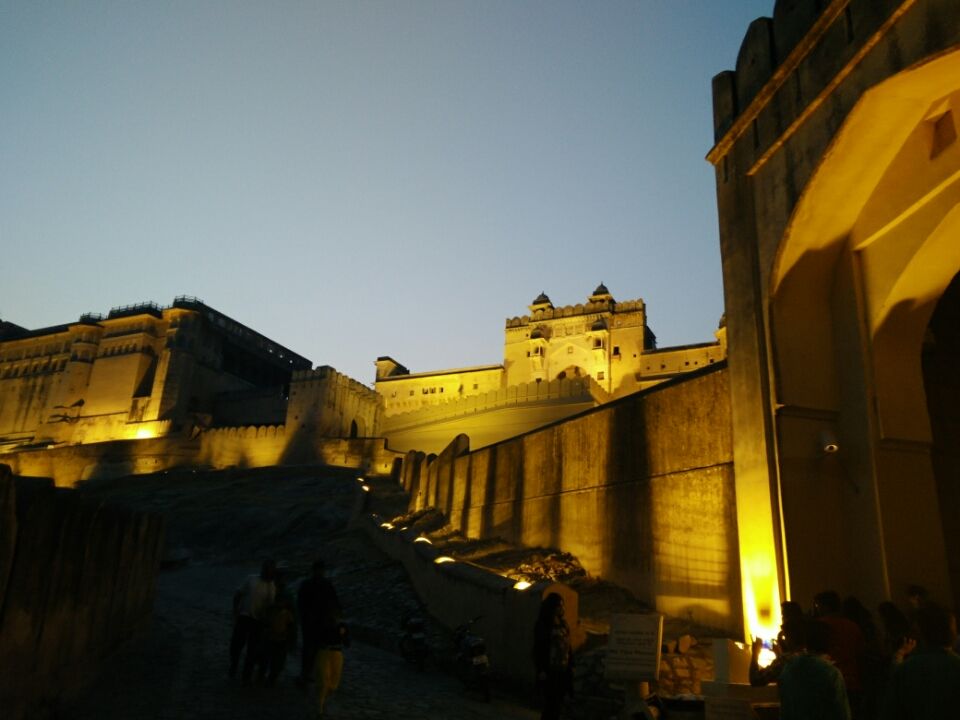 This fort has mightily stood against all the tests of times and invasions. And has so many attractions within the fort itself like the Sheesh Mahal, Diwan-e-Aam, Sukh Mahal, magic flower, Suraj Pol etc. Built of red sandstone and marble, this opulent piece of architecture, unveils an aesthetic ambience that managed to keep me both hysteric and captured by the magnificence of it. Amer fort takes you back in time, making you secretly wish to have witnessed those Rajput-rule days in person. It is the grandest fort that I could have ever seen, it is sure to take your breath away for awhile and keep you in awe for the rest of your trip. It is so truly said, we should travel once in a while to realize what a small place we occupy in this world. And, the purpose got served here, as and when I lay my eyes on this strikingly beautiful fort.
Frequent Searches Leading To This Page:-
best jaipur tour packages, jaipur sightseeing tour by car, jaipur darshan package, jaipur vacation packages, jaipur holiday packages cost, jaipur tour package for family, 1 night 2 days jaipur package, jaipur 1 day tour package