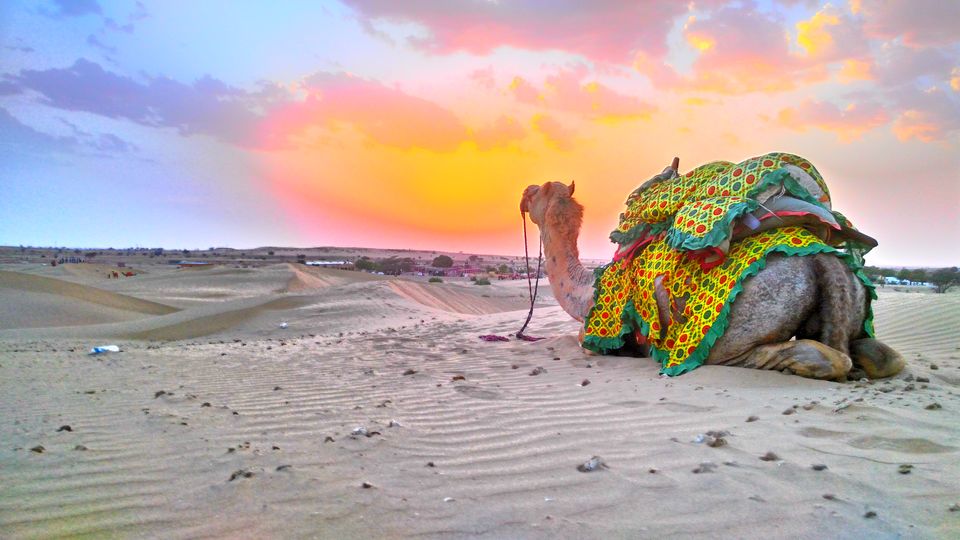 JAISALMER vo bhi garmiyo me koi jane ki nahi sochta but for the traveller it i an new opportunity to explore the place in a diff way.so i decided to travel in mid summer in the first week of may. as i was bored from the daily routine of official work out and wanted a break and simply spent time on myself in calm and peaceful place.mountains was in my options but jaisalmer was finalized.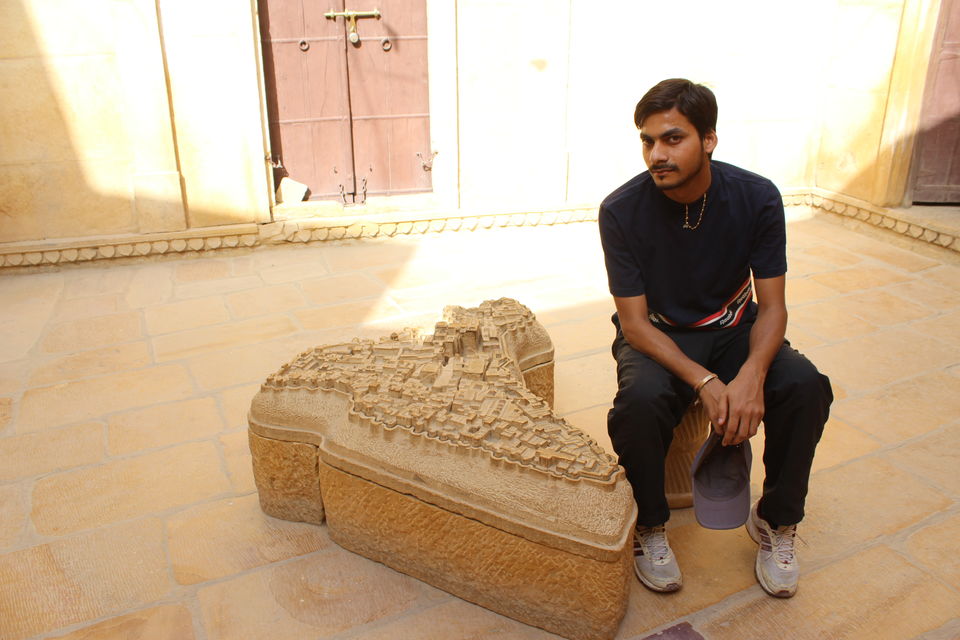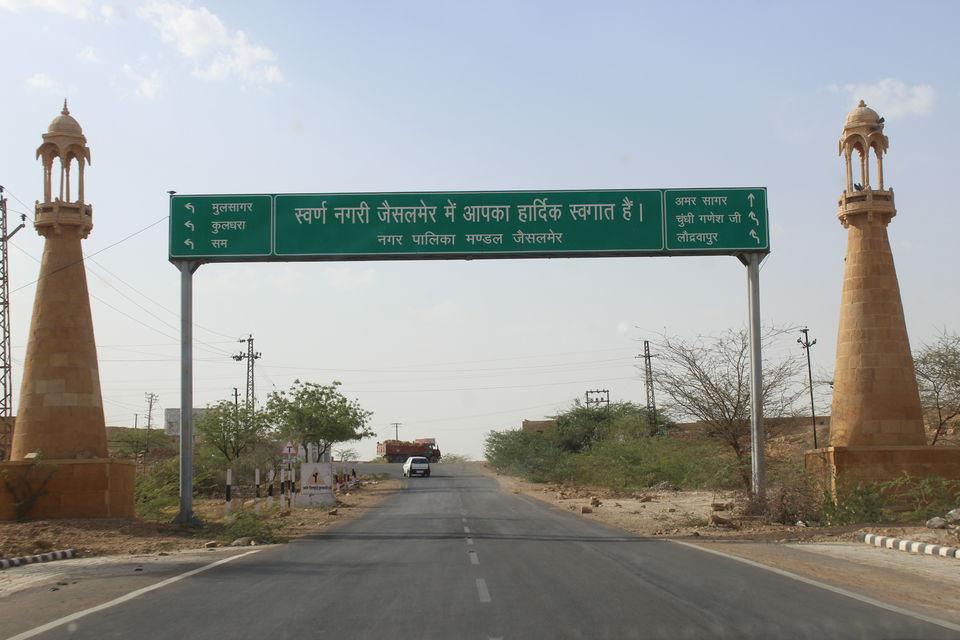 so planed my trail on friday night from my place of posting which is a rural village to kota by gov bus which takes about 4 hours to cover the distance of 140 km finally reached kota at 10:00 pm and started my journey to jodhpur in sleeper bus and then the continuous bus on next morning to jaisalmer which takes more 5 hours to reach the city.As you travel from jodhpur to jaisalmer you go through the endless barren land which seems to be never ending.
Jaisalmer is the perfect destination to get DISCONNECTED from the world.my main motive of traveling is to get disconnected from world.put the phone in airplane mode and get a break from regular routine.to get some time for yourself and analyse the situation of your life is that humerus or not:):)
About jaisalmer i dont want to narrate the history of the city or the places you should visit as you can find it from any other blogs,wikipedia,google or tripadvisor
the city is totally different during this time of the year as their are near about no Indian tourist you can find some foreigners. majority of restaurant and hotels you are the only one whom they are hosting s . As you enter the city it is all sand yellow colour land ,houses ,shop everything is uniformly painted in the same colour and of course you can feel the HEAT..... and had a marvelous view of the sonar fort as soon you enter city.
The best thing about rajasthan is that they know how to conserve their tradition and uniformity. i planed my stay in a hostal near by fort.as in jaisalmer you can find plenty of staying option from good quality hostals to hotels.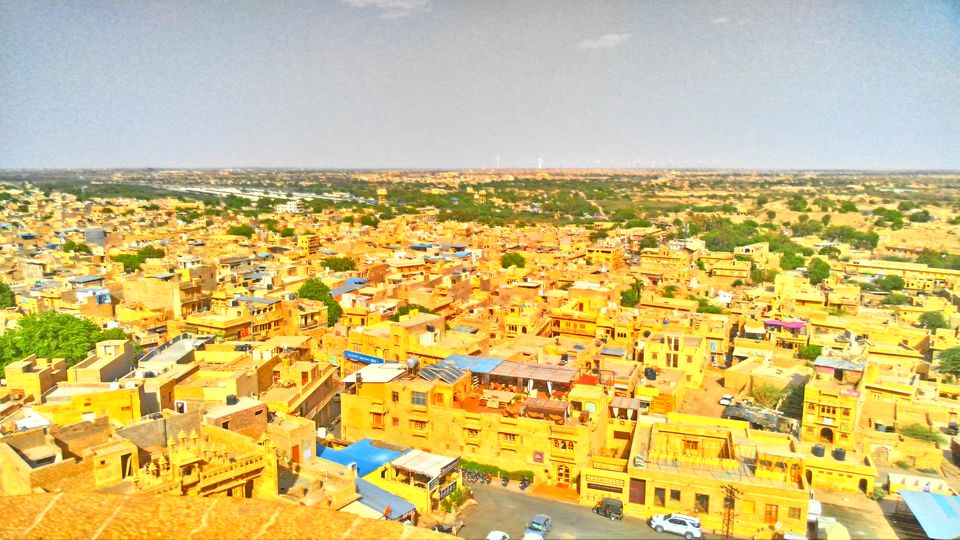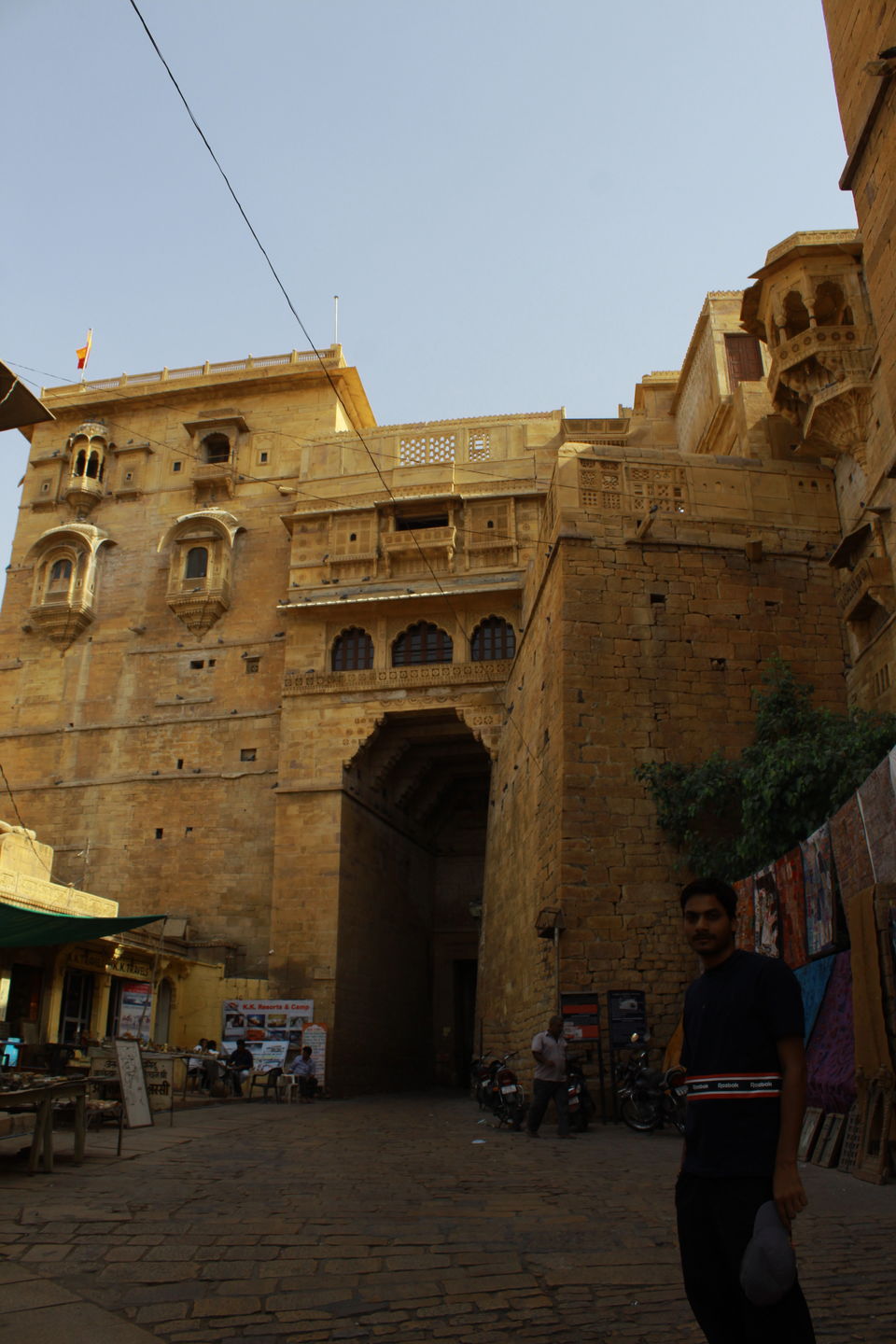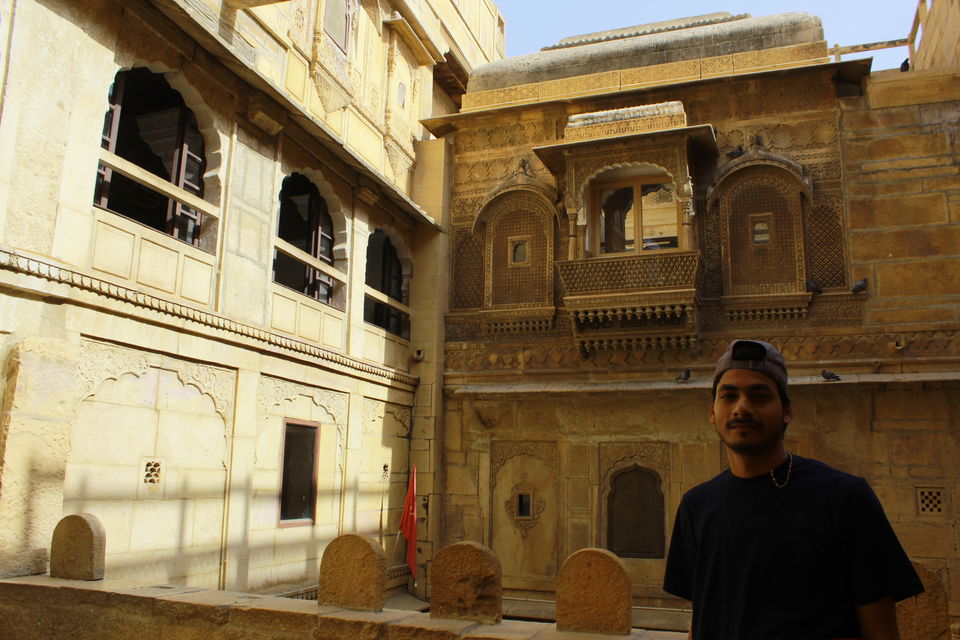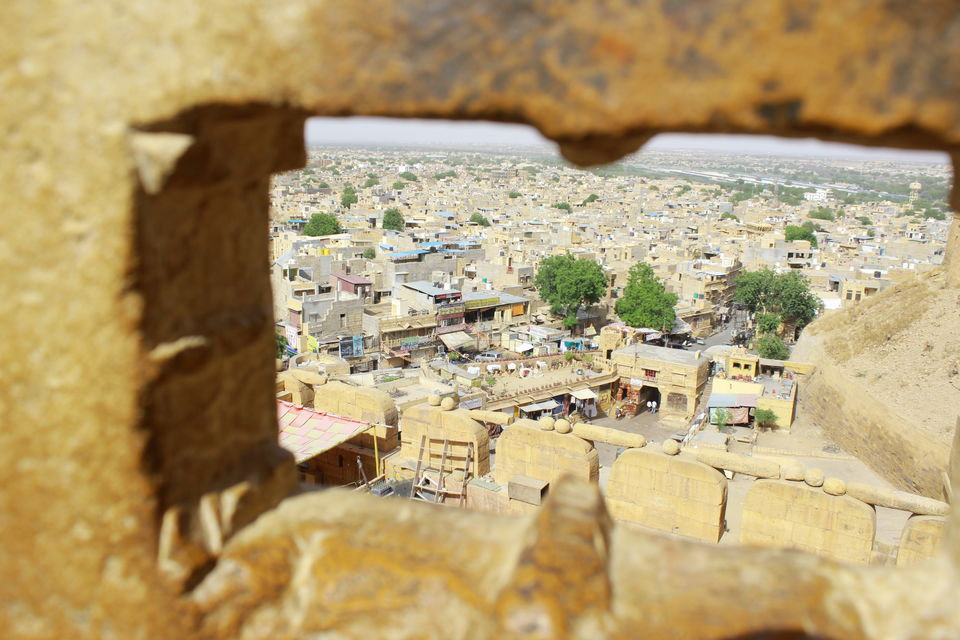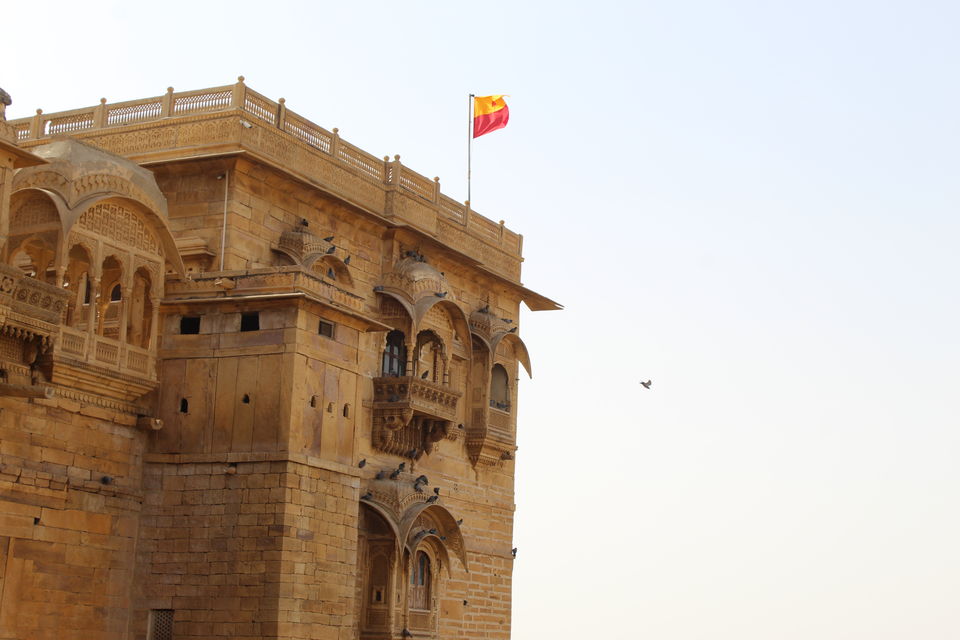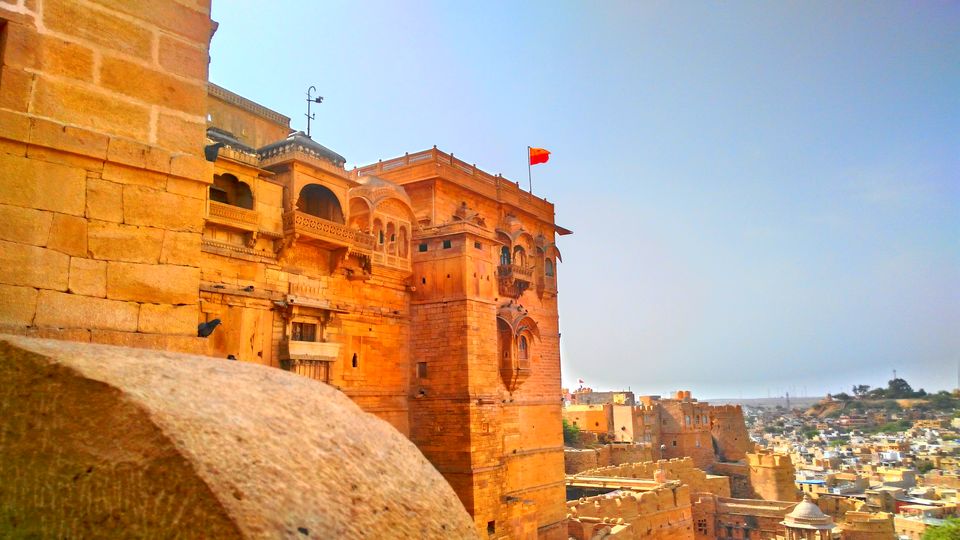 on the same day i planned to visit the fort where i meet a wonderful and good natured tour guide Mr hari singh(9784365427) who was with me for my full 3 day visit in the the city and explored the city in other way.the most important part of solo travelling is that you have to interact a lot with stranger people to know more about the place and people .you can see the fine art work done on each house and fort with beautiful jharokha.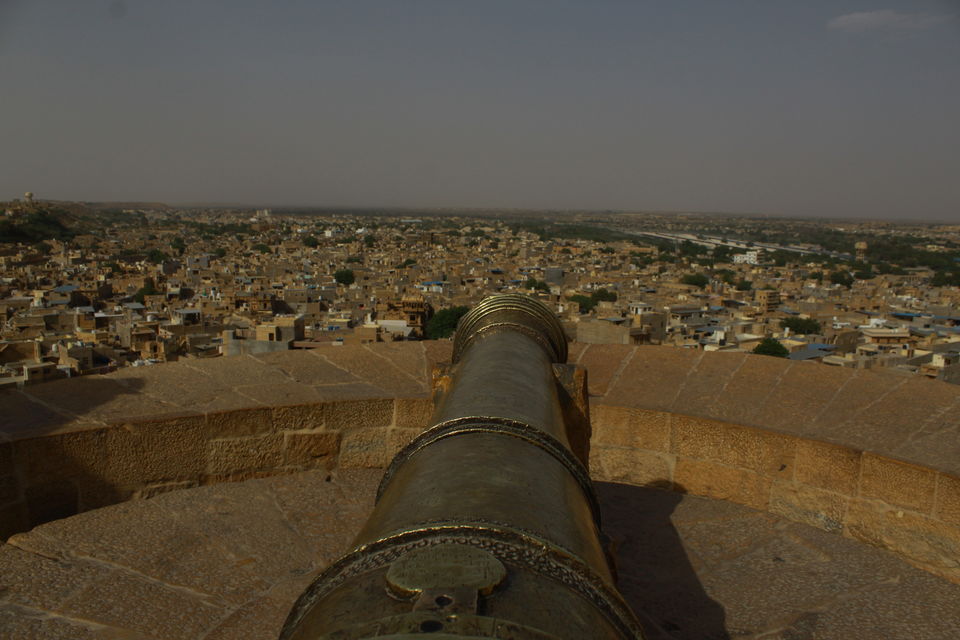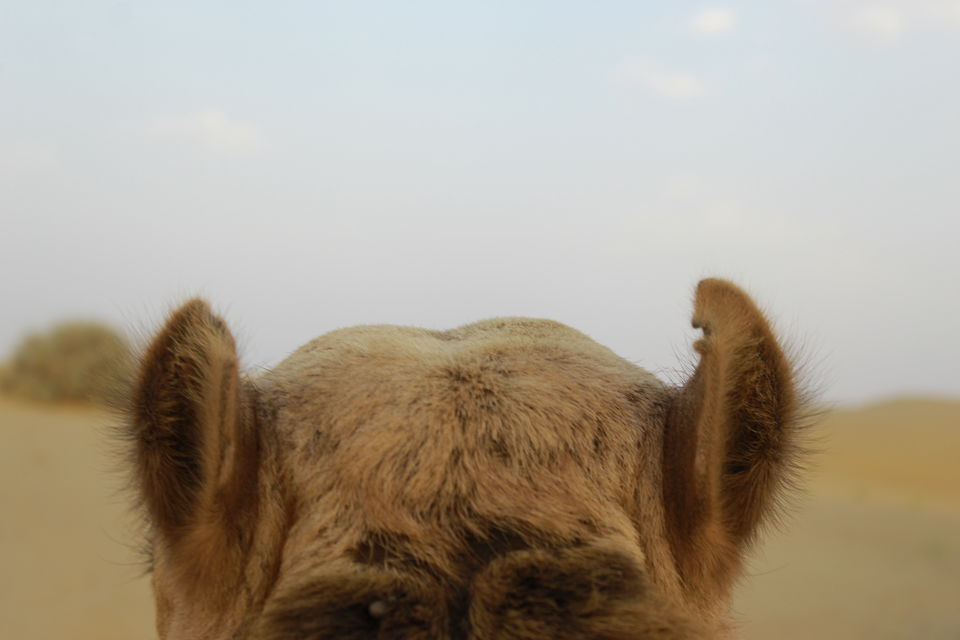 from the canon site in the fort you can see the uniformity of the city and every house is a havelli in itself Get a full city view from the fort top and the canon site. AS we know jaisalmer fort is the living fort in which more than 70% of area peoples are living you can find a good restaurant and staying option in the fort but i would suggest the restaurant are good only during the evening time as the nature is more favorable at that point of the day.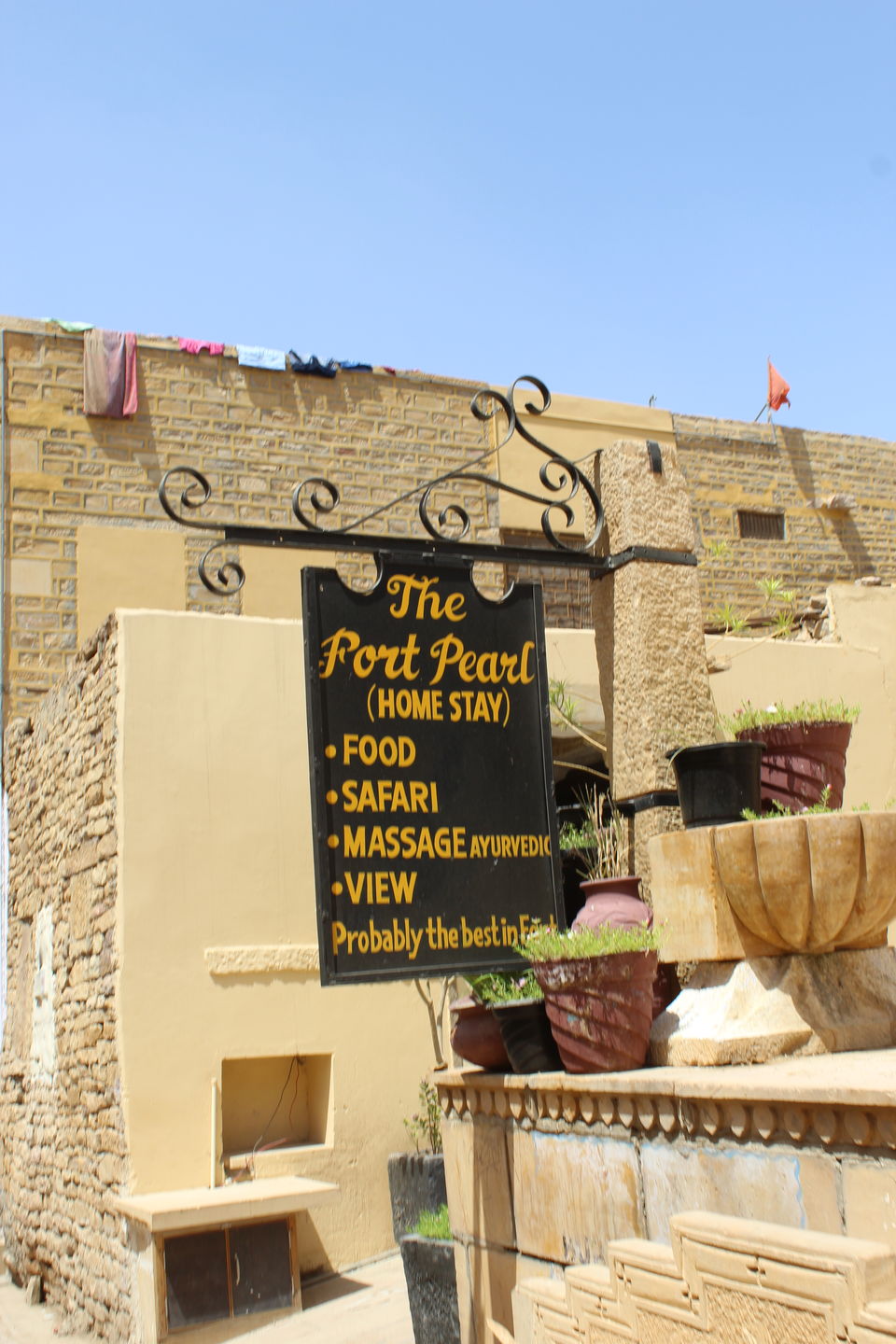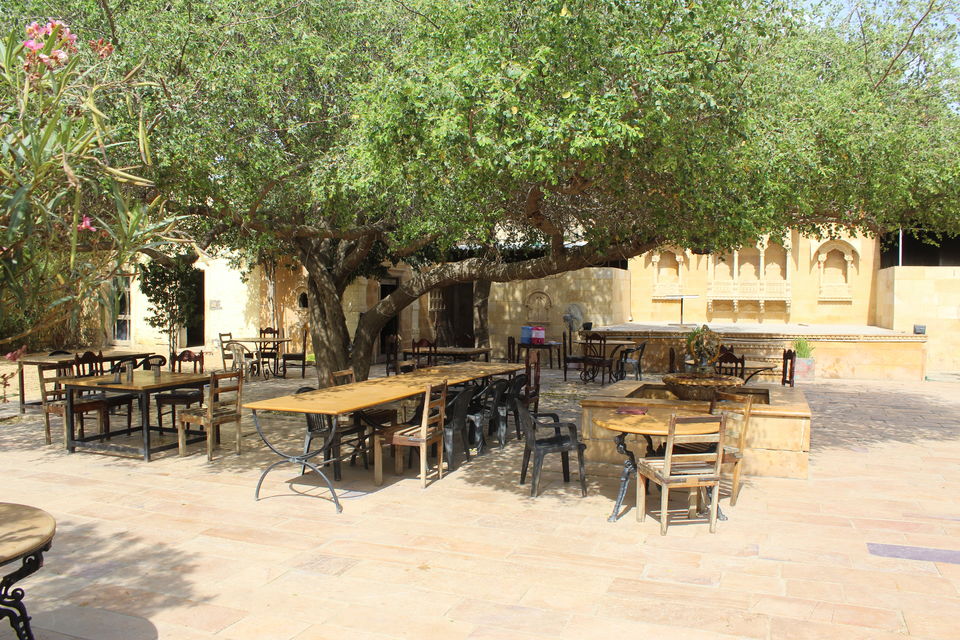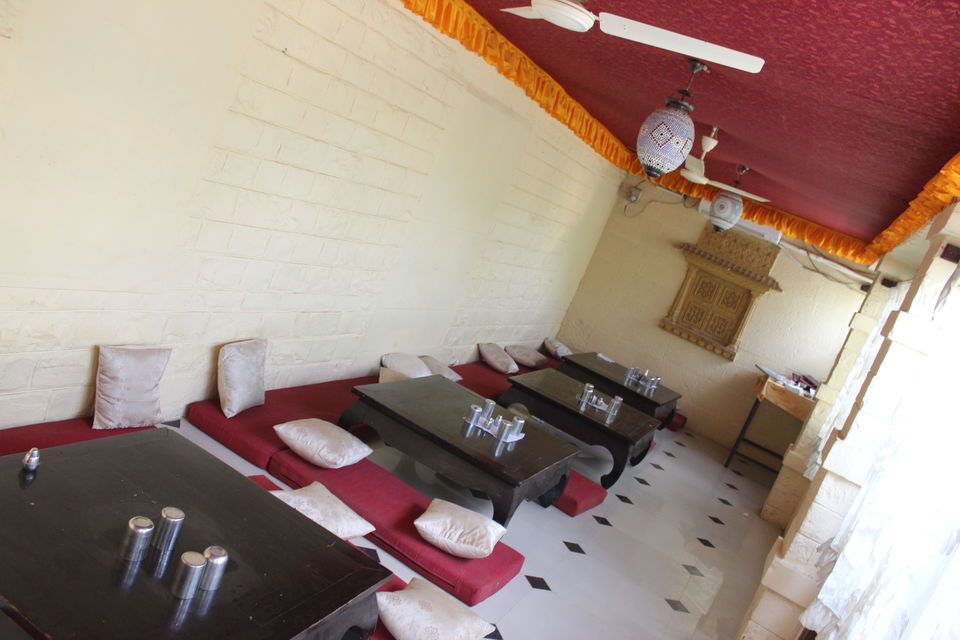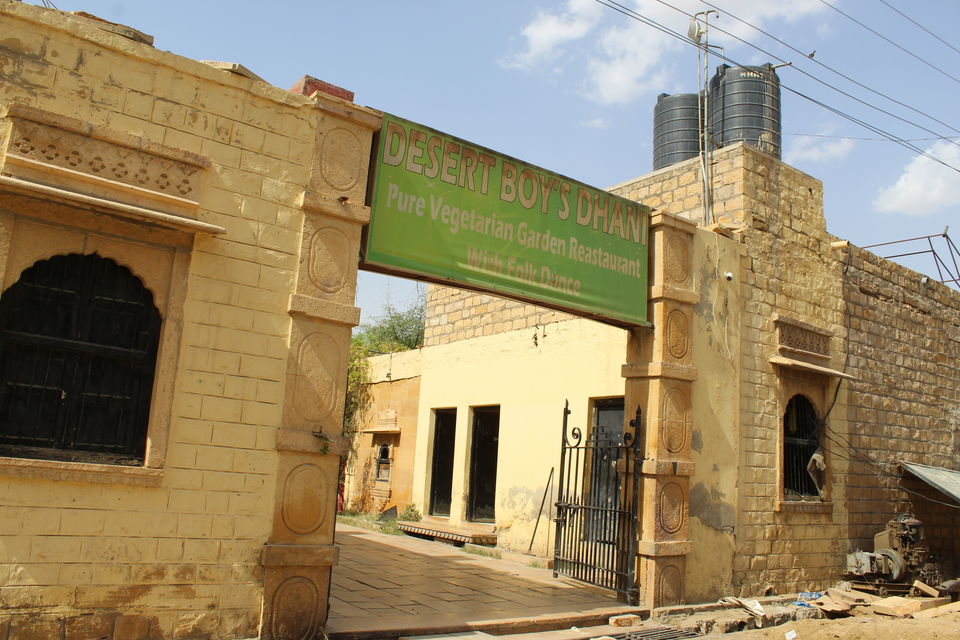 After that it was lunch time.jaisalmer city is full of rooftop but these rooftop are useless in daytime so finding a ac and calm place for lunch is an another challenge.but here hari singh was usefull in recomanding a garden restro boys dhani also with a ac seeting .here we both have a lunch when you are with a locals you also start acting as a locals ,my guide have a quick discount on our total bill which was unusual for me. in the mean time i booked my stay at sam sand dunes camp for next day.
As it was the off season for tourist so the city was nearly empty by tourist and you can only find some foreigners tourist.hence the peacefulness and calmness of city is maintained.the city become much cheaper also in the off tourist season hence it was someway good for a solo traveler like me.
in the evening it's good to enjoy the sunset at gadi sagar lake with the picturistic views.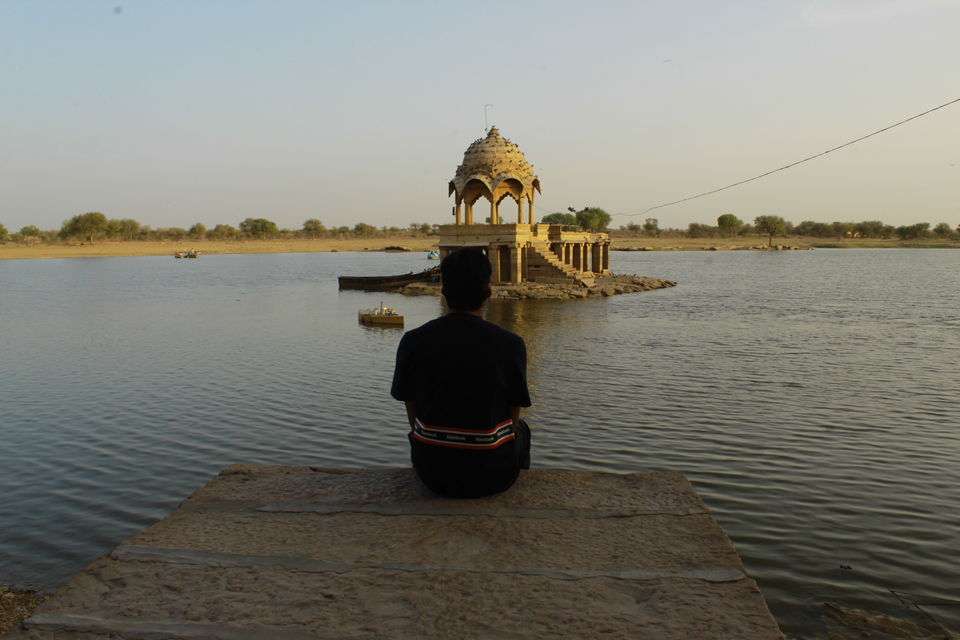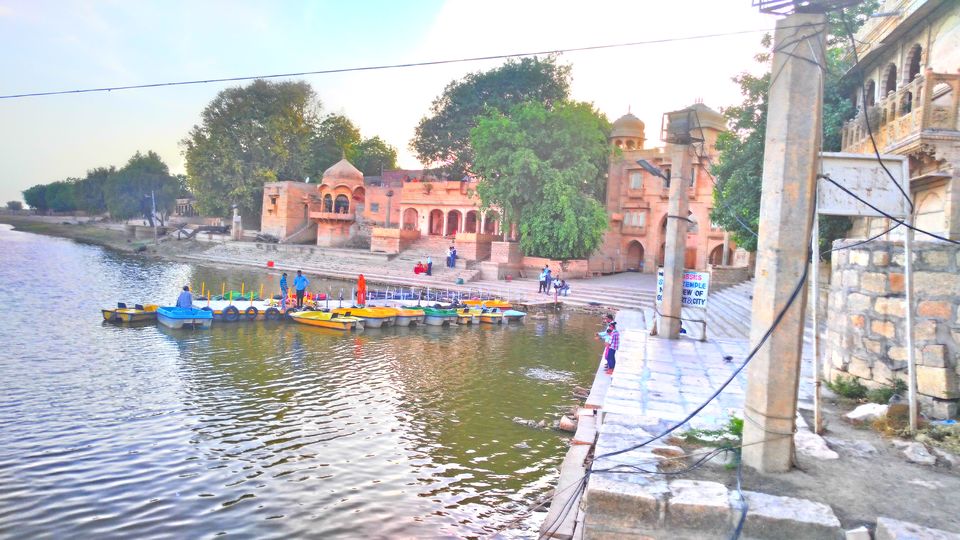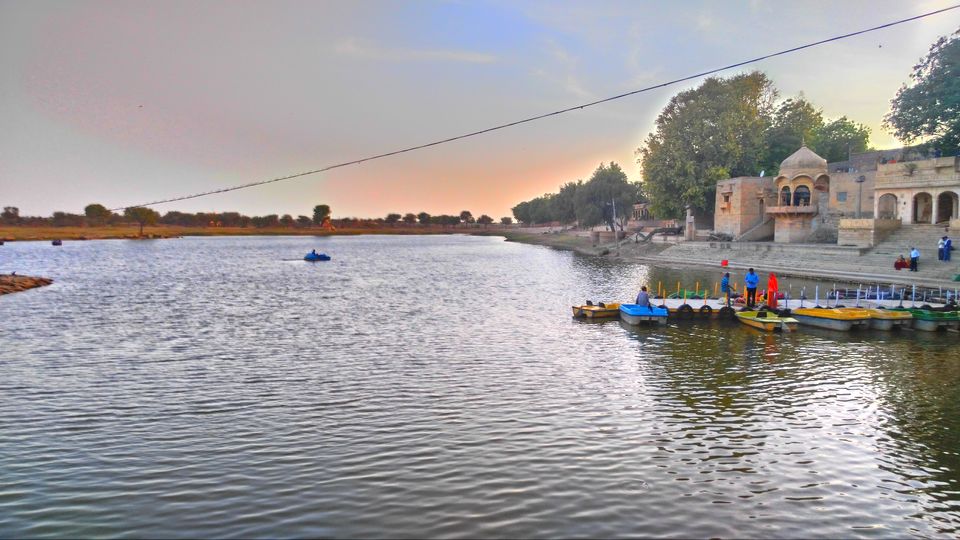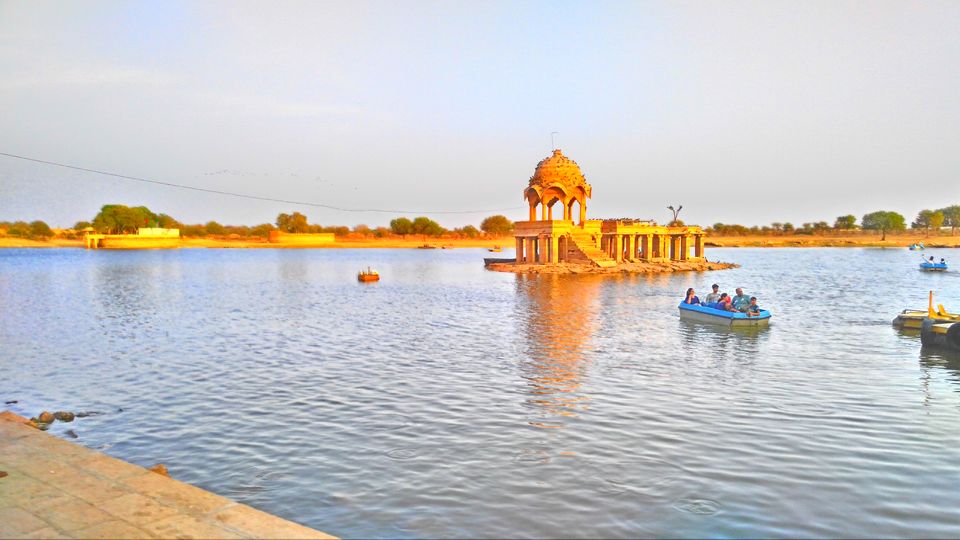 ab dinner ki tayari thi some restro were closed during the off season period and under restoration works after some google search trio finalized kiya for the dinner as the location was perfect near the kings palace with views.the food and service was good but the outer seating was somewhat conjusted.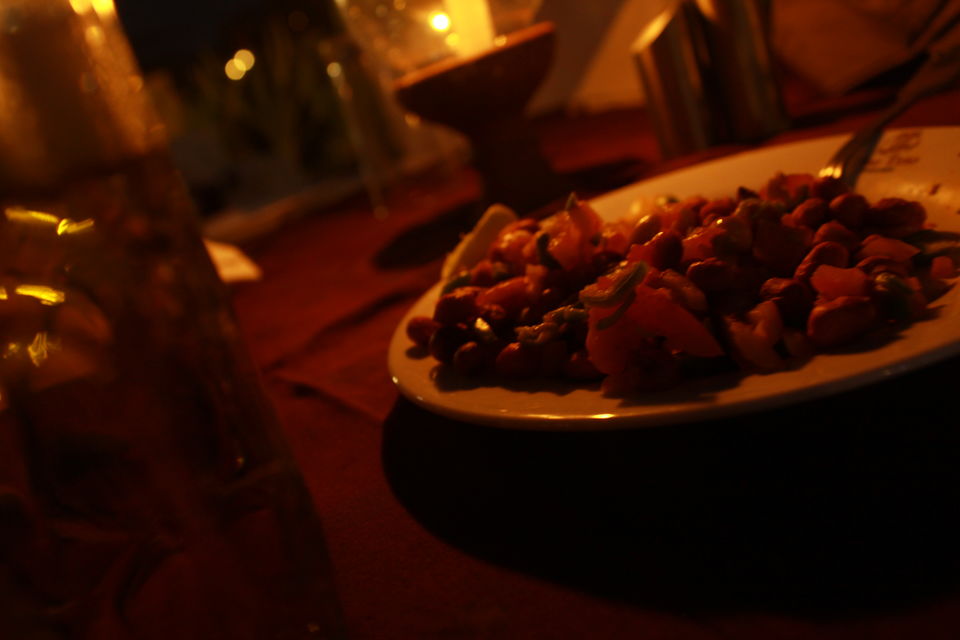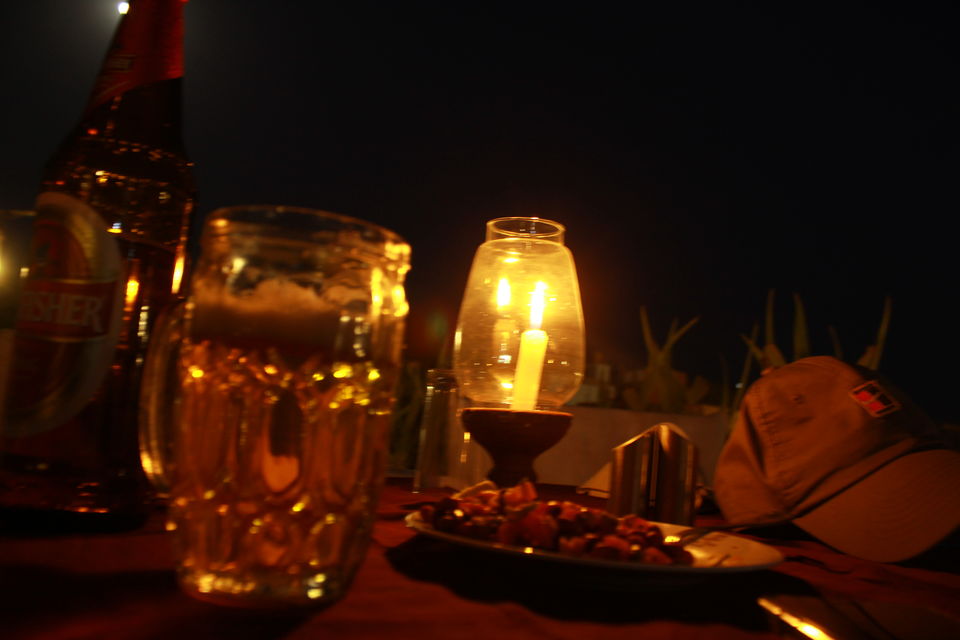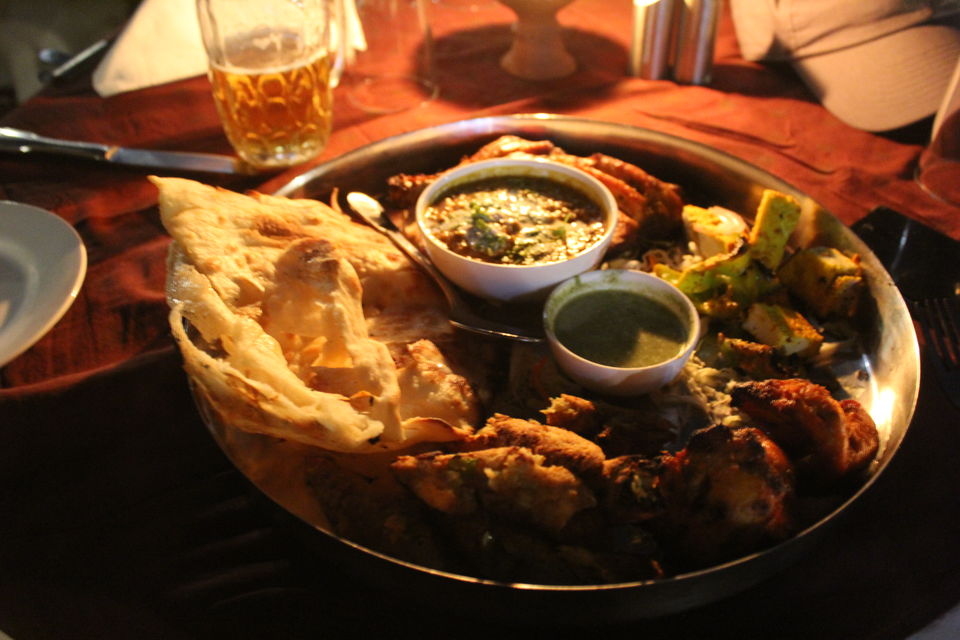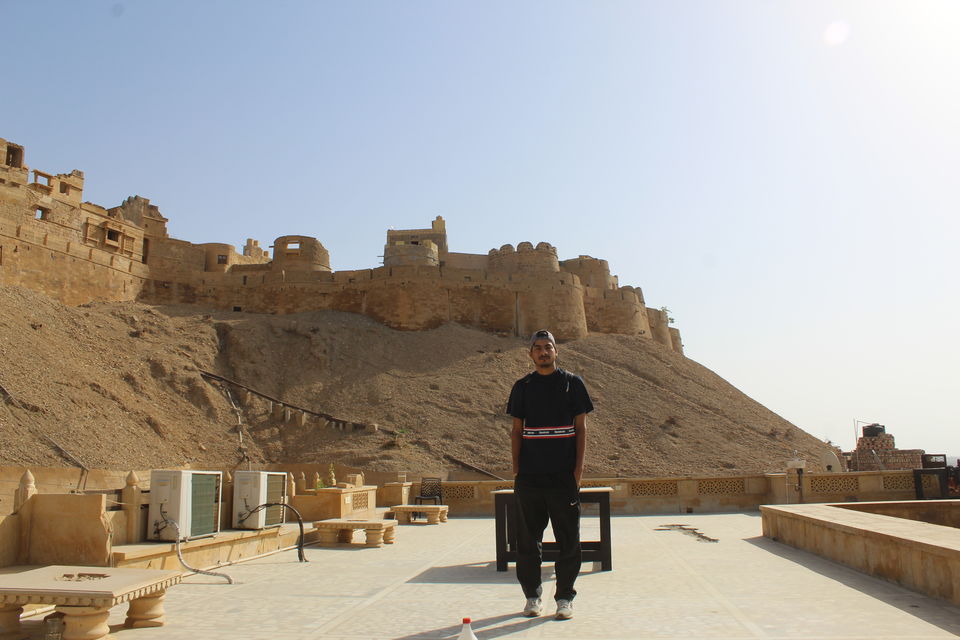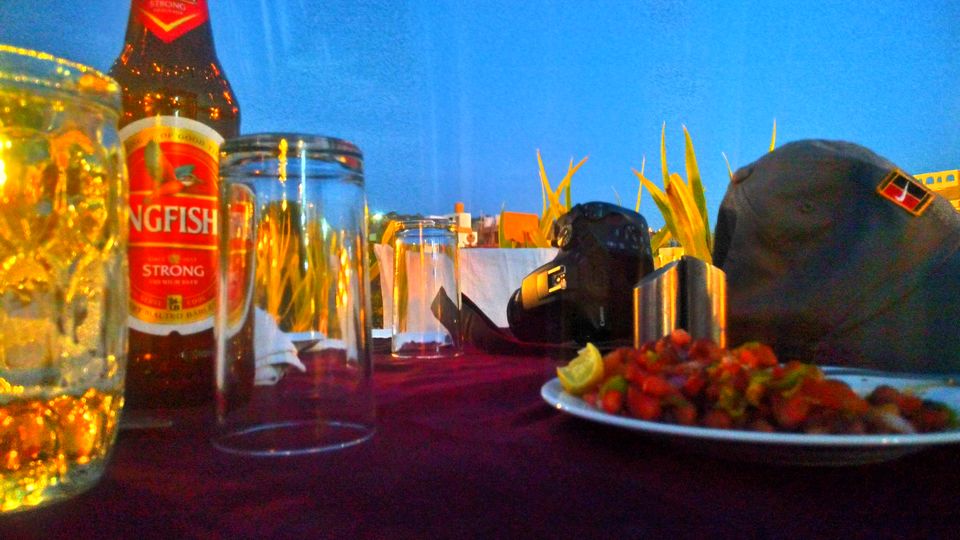 i think in jaisalmer every restro serves beer but maximum of then donot have licence that why during online search you cannot find clearly as beer is served or not but it is usually served in each and every restro. hence you can enjoy with some chilled beer in the hot enviroment. in this way the day ended in a peaceful way with a walk around the fort to the hostel at near about 11:30 in the night.you have a cigarette shop just in front the main gate of the fort and is open late in night also :) .
Next morning i decided to wake early to see the sunrise but i missed the sunrise due to the habit of rising late.Now as i had seen in the city each and every houses made by the yellow stone curved and new houses are also made in he same traditional way and now need to settle the curiosity how the beautiful yellow stone is curved and mined hence i visited the industrial area of jaisalmer with the help of my guide a hari singh for the handicraft work done on stone.here big slabs of yellow stone are cutted into small pieces and according to the requirement the handicraft work is done beautiful jharokhas are made and the tradition of the uniformity among the houses in maintained with help of this yellow stone as each and every house was made in the same way.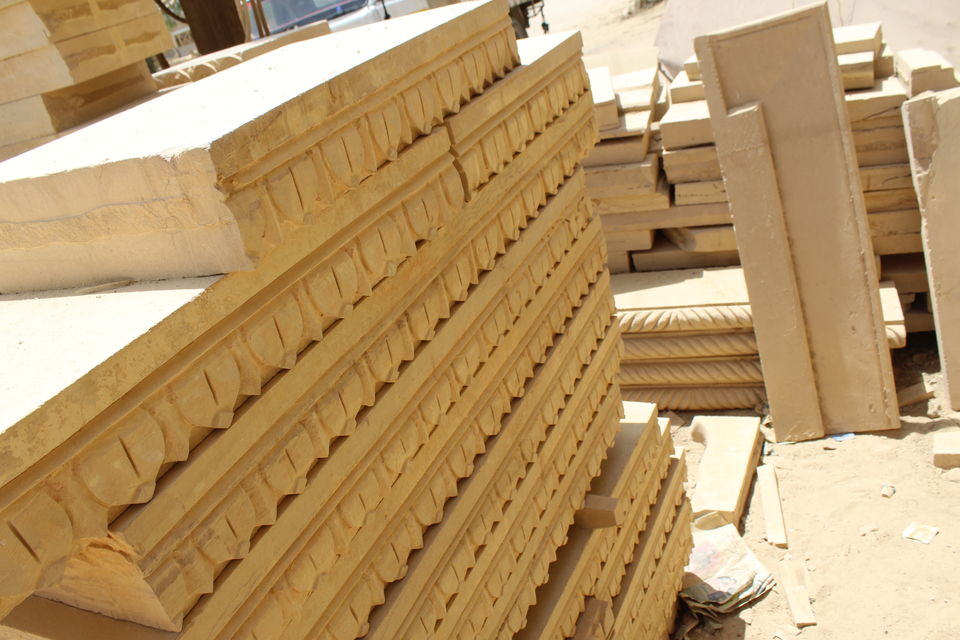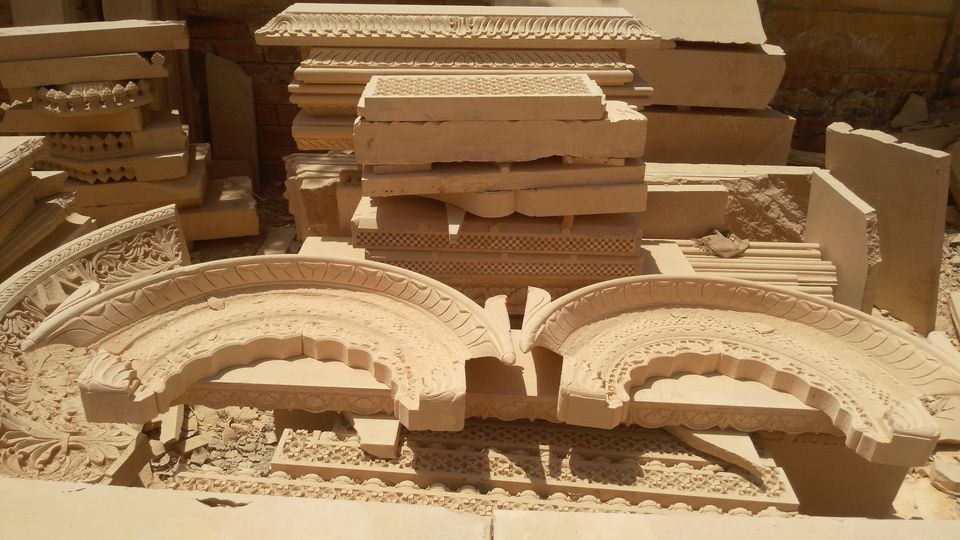 on my return journey i explored the market and local tastes like mirchi bada.also visite the salim singh and nathmal ki haveli.
good piece of art but they now seems to normal to me as each and every house of jaisalmer is decorated in the same way and all house looks like a haveli. you can buy some handicraft items on the streets to these havelies. they have some unique things linked to history which only a tour guide can tell you .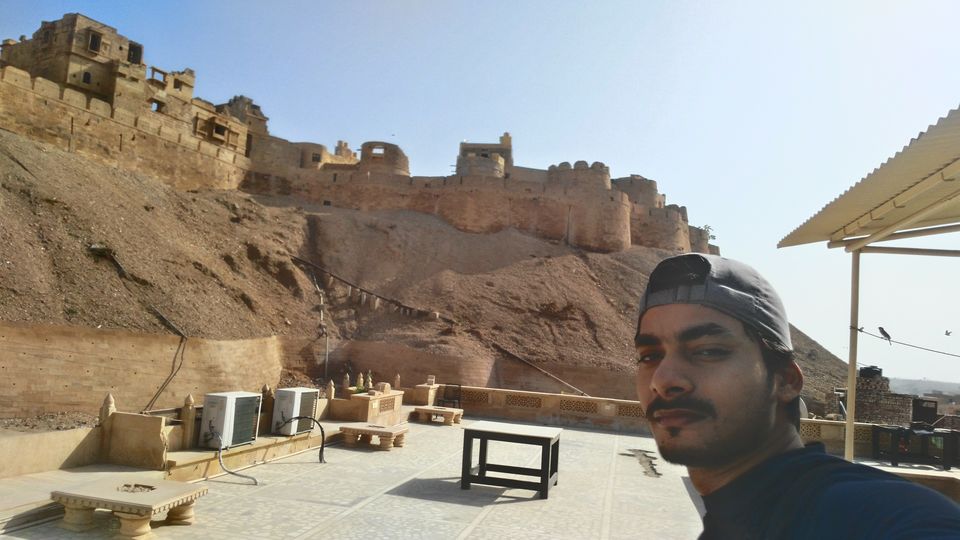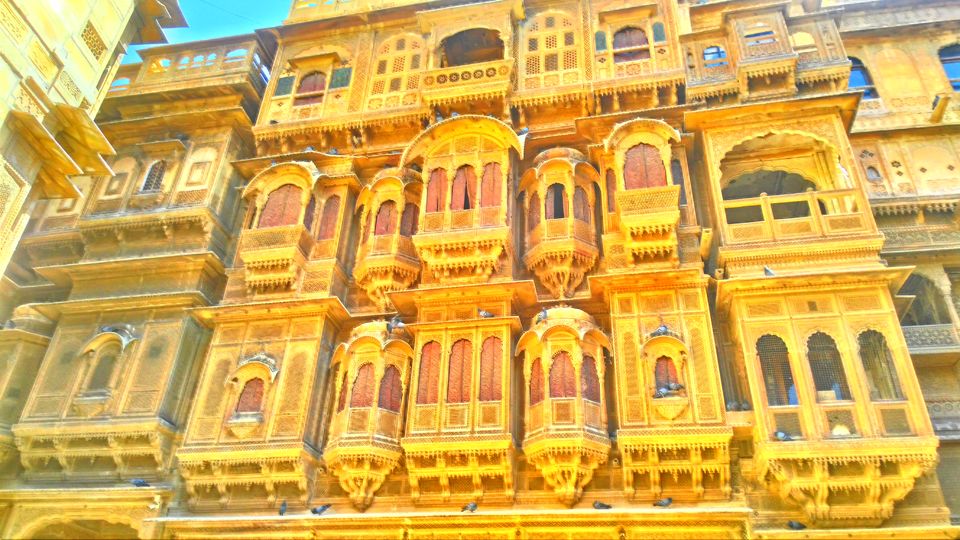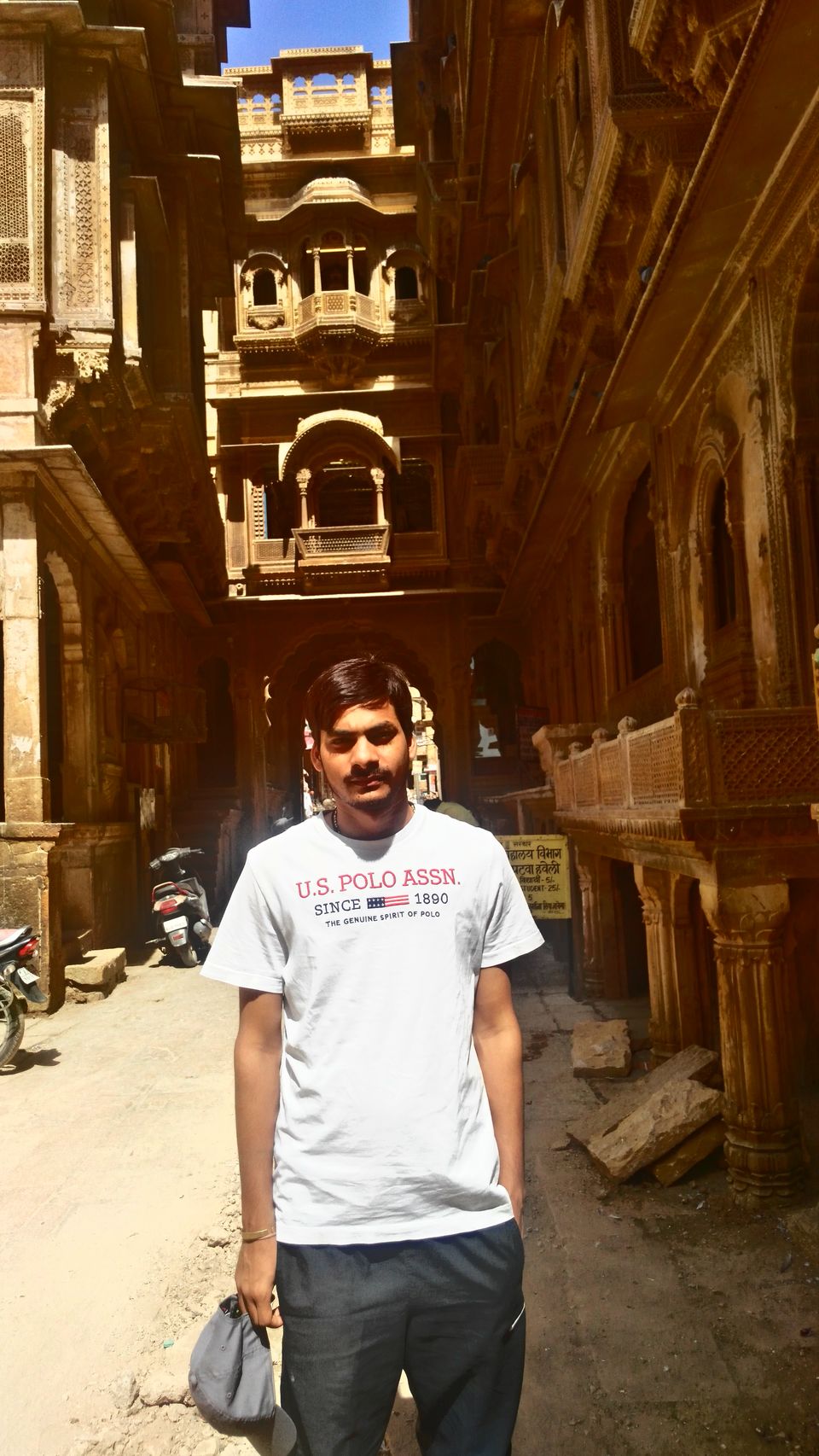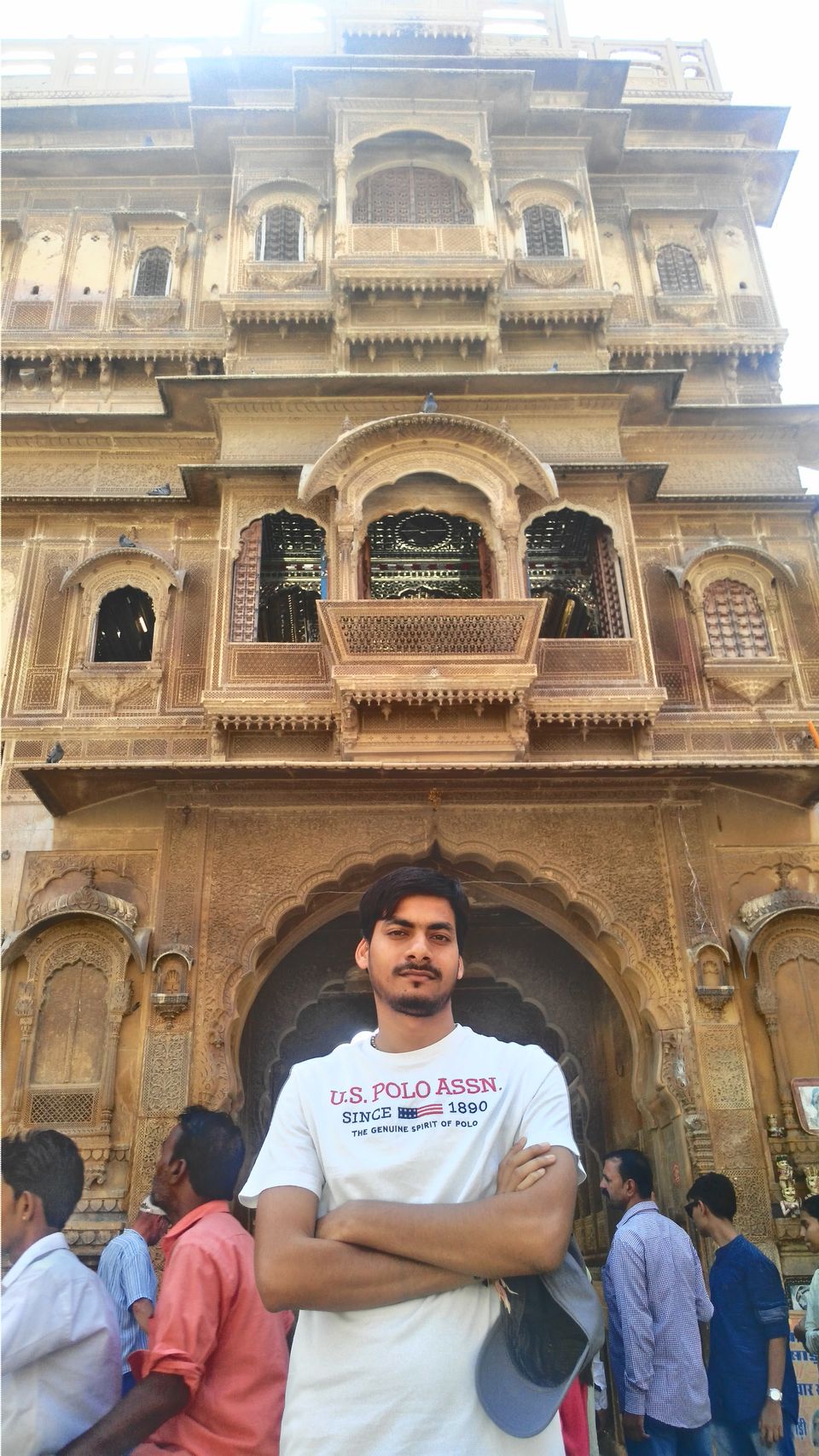 i returned to my hotel have a power nap as i had to leave for sam sandunes desert.you can book a camel ride with cultural program and dinner with an option of staying in the swiss tent or return back to your hostel.and price is decided accordingly.
i booked for a shared taxi and return back to my hotel option.my taxi arrived near about 3 pm .to my surprise in the cost of shared taxi i am the only guest (benefits of off season).taxi driver was good natured he had some grocery supplies for the camp area when you interect with a local person as a local you get to know some insights of the place.on our way it was barren land with windmills and lots of camp advertisement.we have crossed through a way to kuldhara i insisted to go but driver refused as we were late and have his own version of horror stories.we know that science don't defines this supernatural things but yes they have a strong believes and every one should respect that.so we just move on reached the camp site.As told by guide that this place was totally crowded during the seasons .but at this time their was nearly very less tourist and the calmness and beauty of the desert was maintained.
camel ride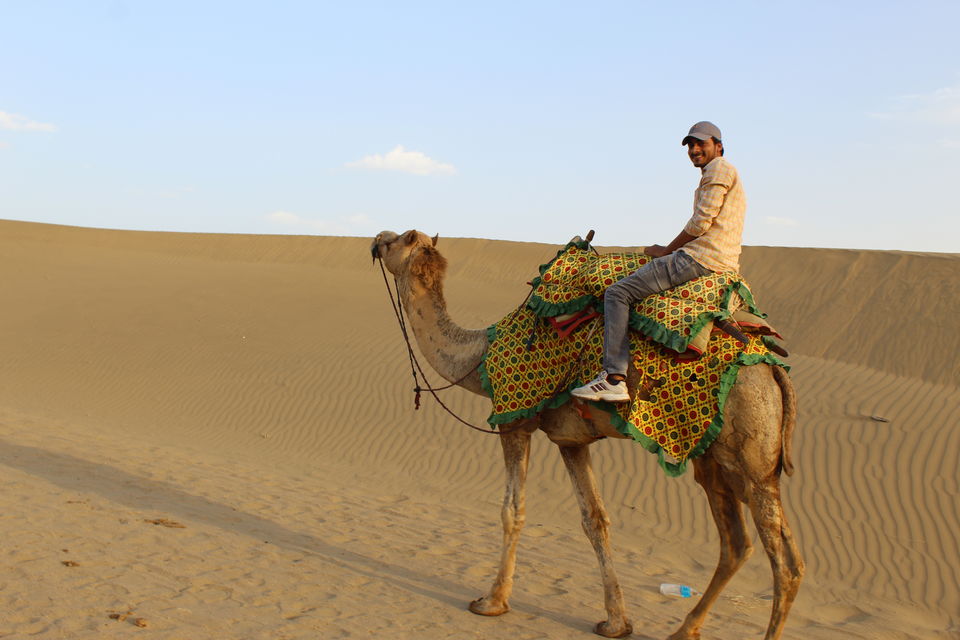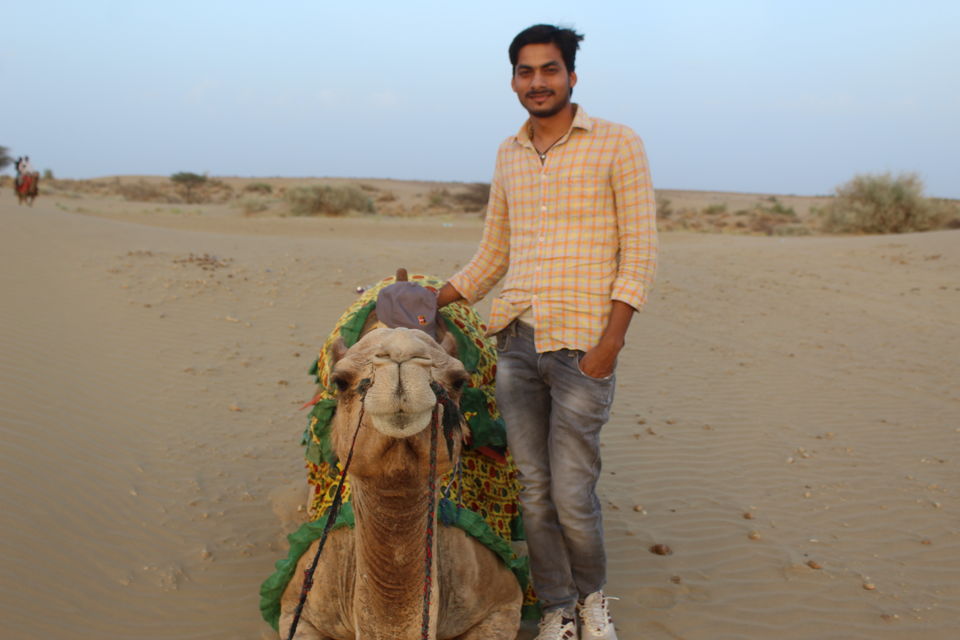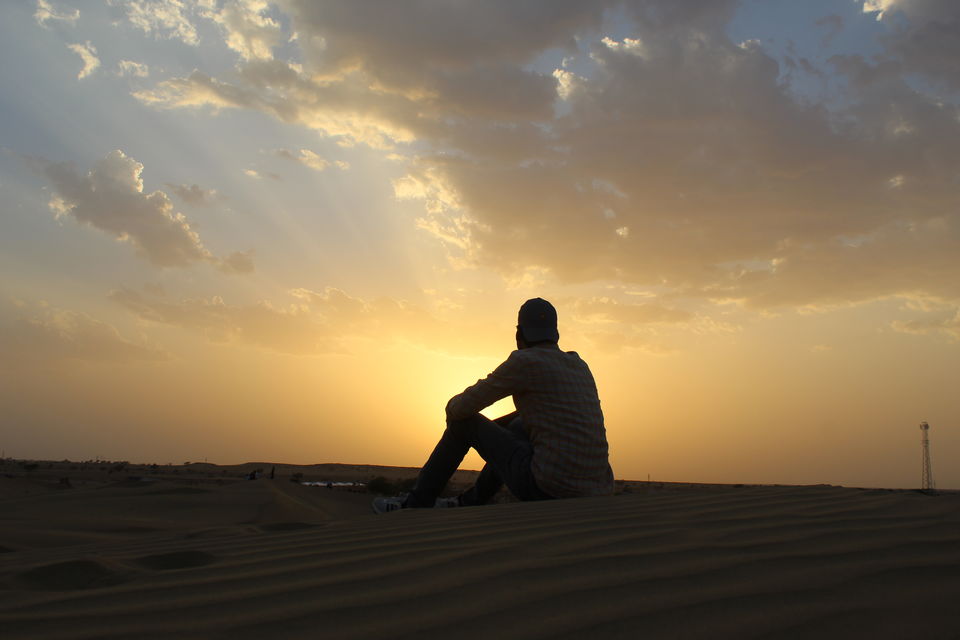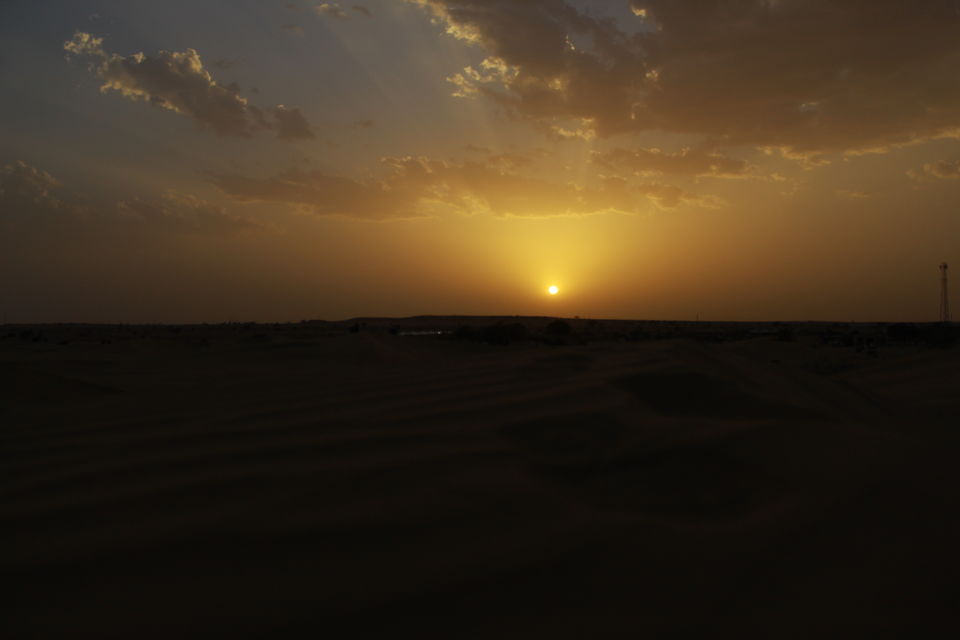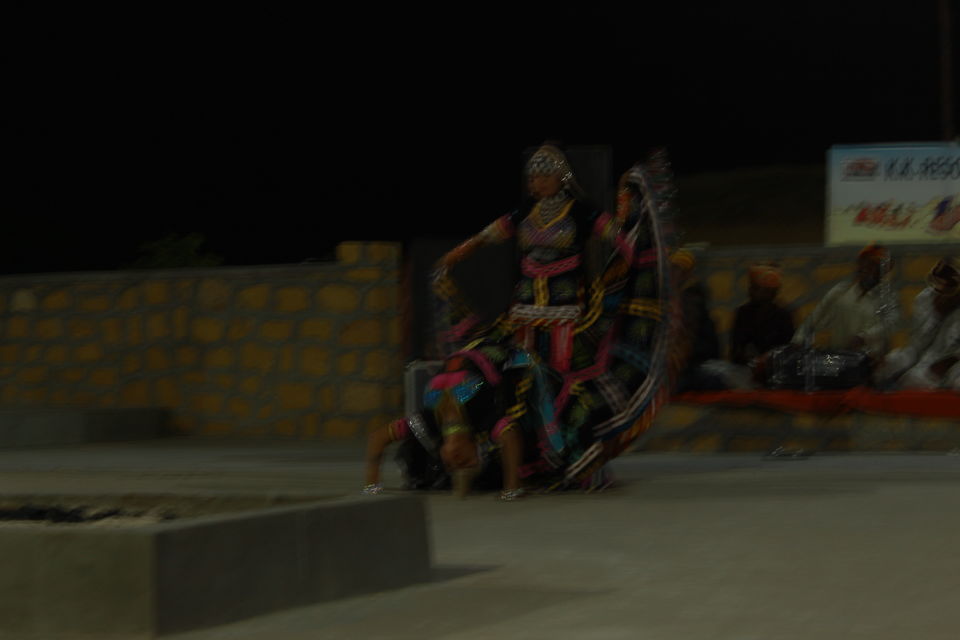 i had my camel ride enjoyed the sunset which was followed by cultural program of kalbaliya dancers.the camp was nearly empty as their was near about 7 tourist in the capacity of 50+.the swiss tent were uprooted during the summer season as to save them from strong winds during summer,only some were operation stage.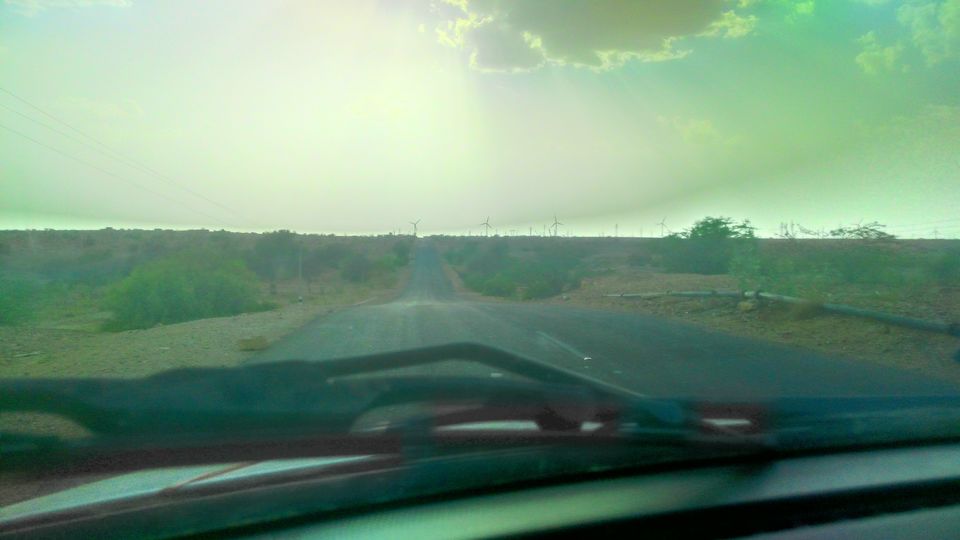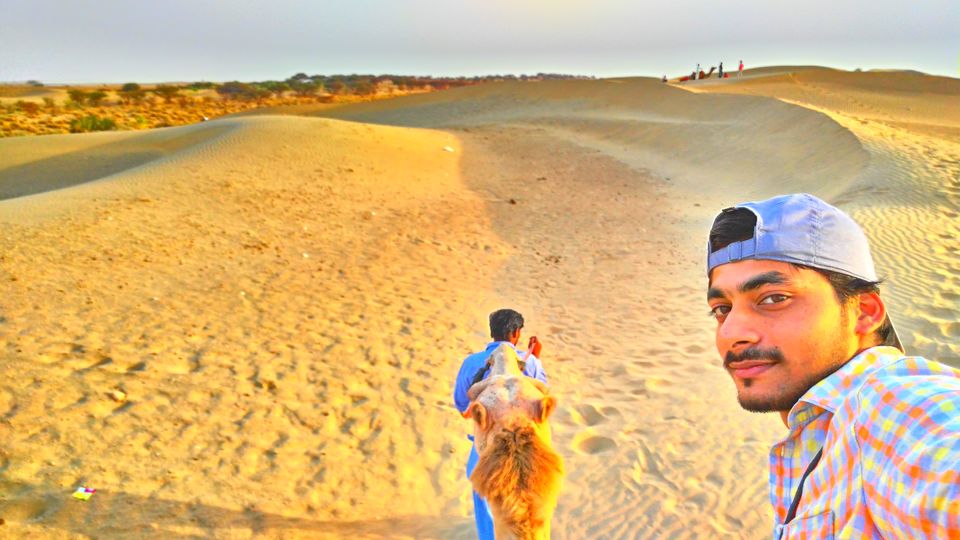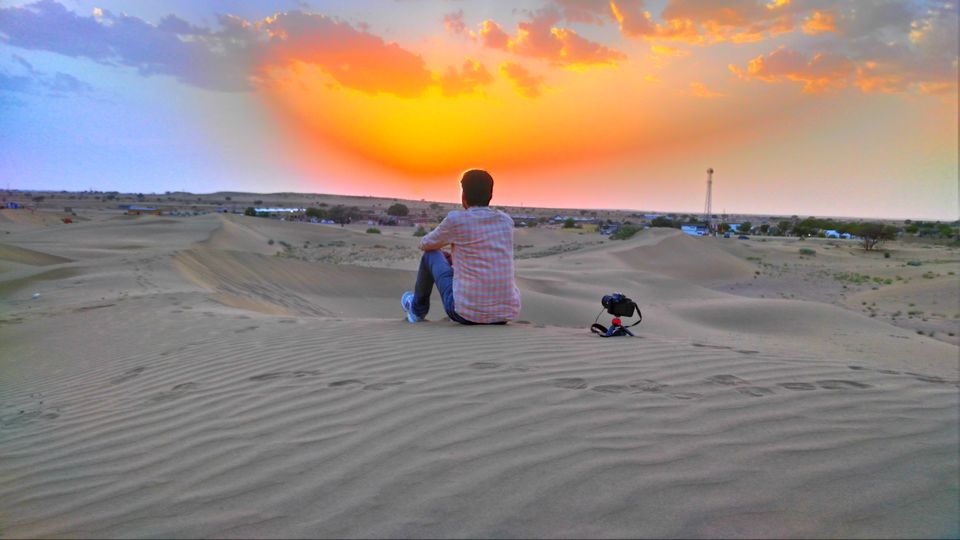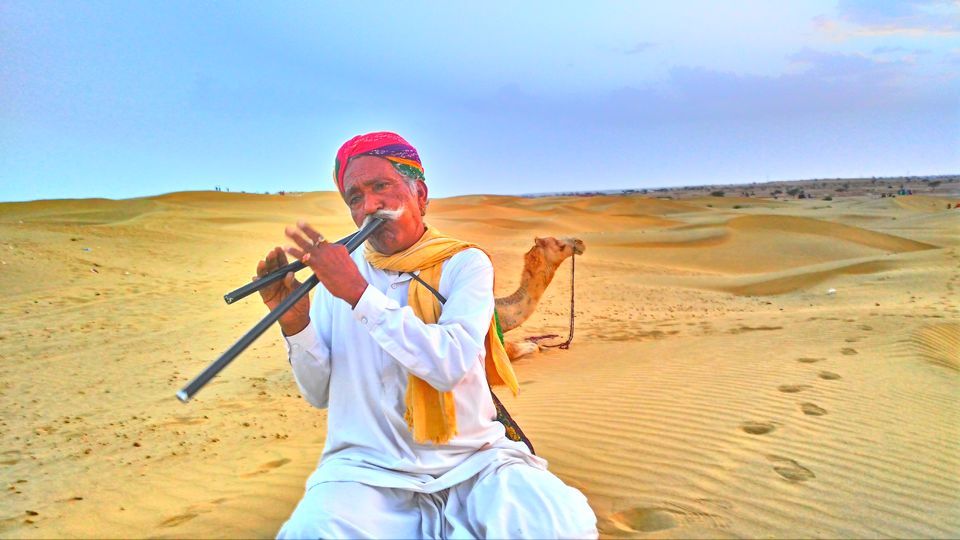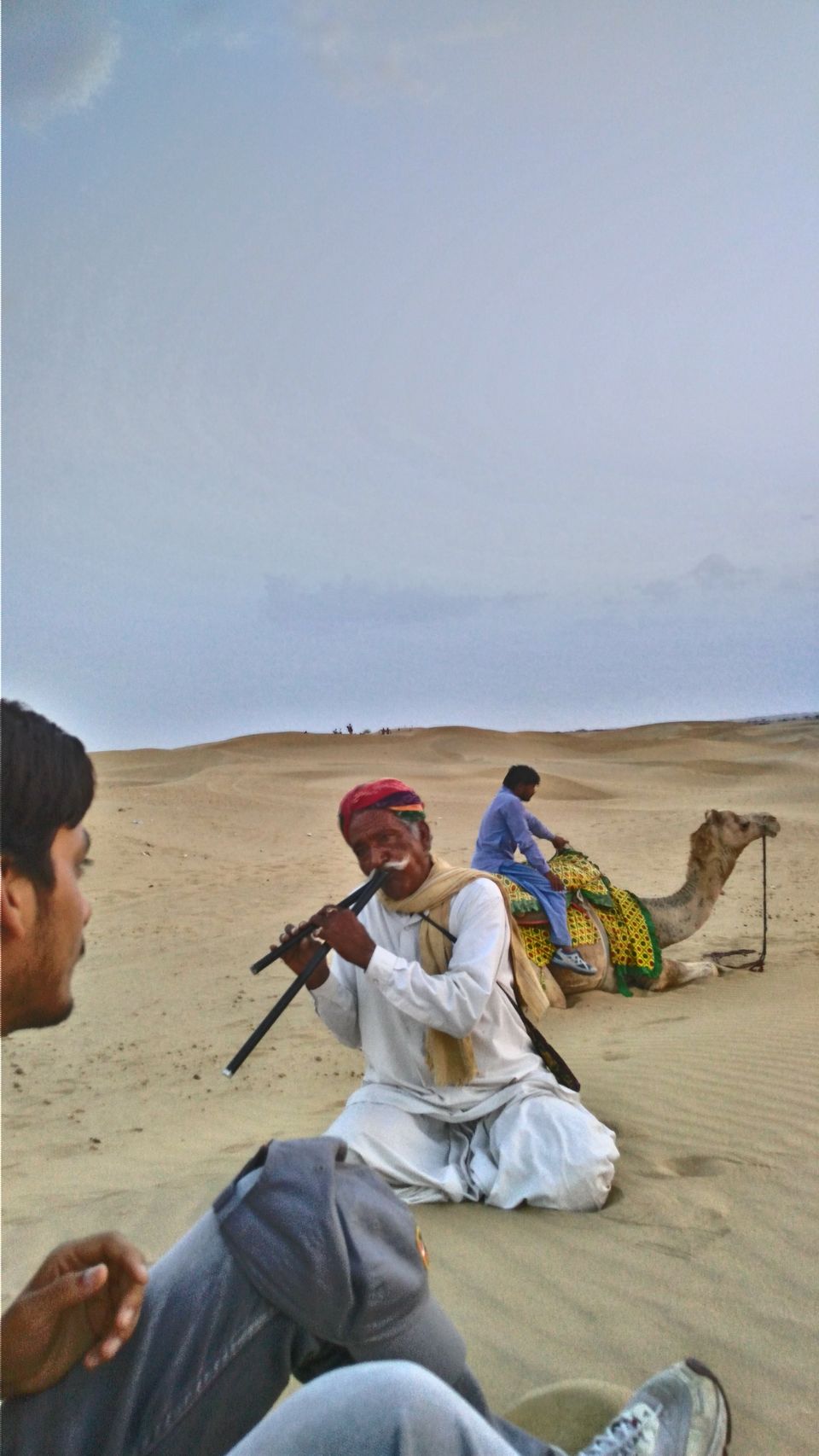 we have a traditional dinner which resulted into end as i had opted to return back to hotel my taxi starting waiting.you can see the full sky full of lot and lots of stars good for photography personals.
next morning as i had explored the maximum have some breakfast at one of the cafes and packed up for my return journy. my tour guide hari singh drooped me to the bus stop and this way journey ended with lots of memory and experiences.