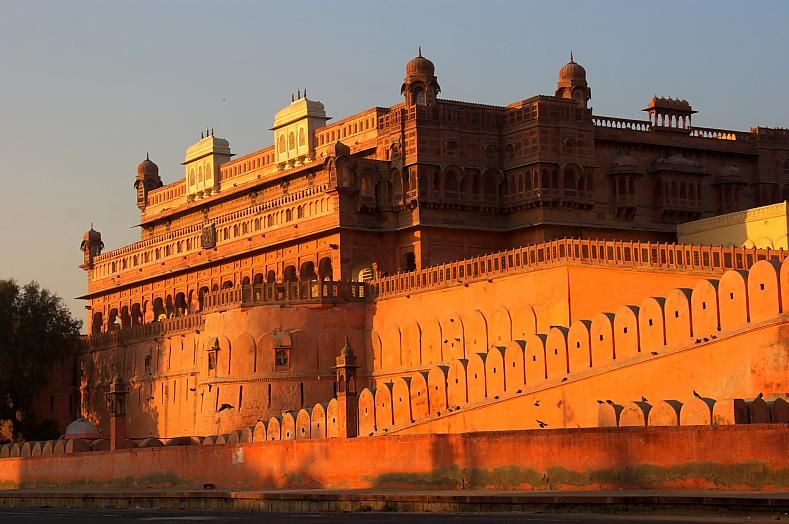 Junagarh fort was built by Raja Rai Singh in 1588 AD. Junagarh fort is one of those few forts that are not built on a hilltop.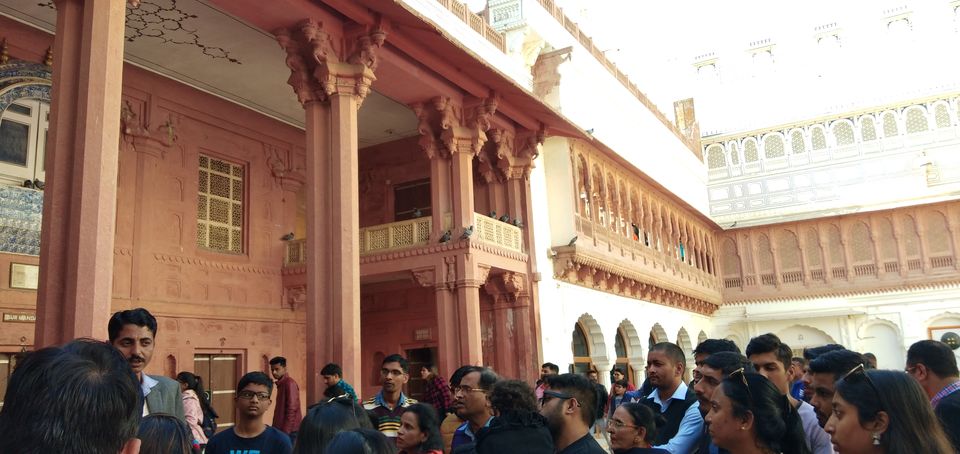 The fort complex consists of palaces, courtyards, pavilions and balconies. The walls palaces etc. are ornamented with carved stones, marbles, paintings and inlaid semi-precious stones. Each palace in the Junagarh fort complex was built by a different ruler over the centuries.
One of the most impressive structures in the Junagarh fort complex is the Anup Mahal. Its elaborately decorated walls are covered in red and gold with colored glass inlay. The Anup Mahal is a multi-storied palace and was the governance chambers for the rulers. Its beautifully decorated rooms display the valuables of the royal family.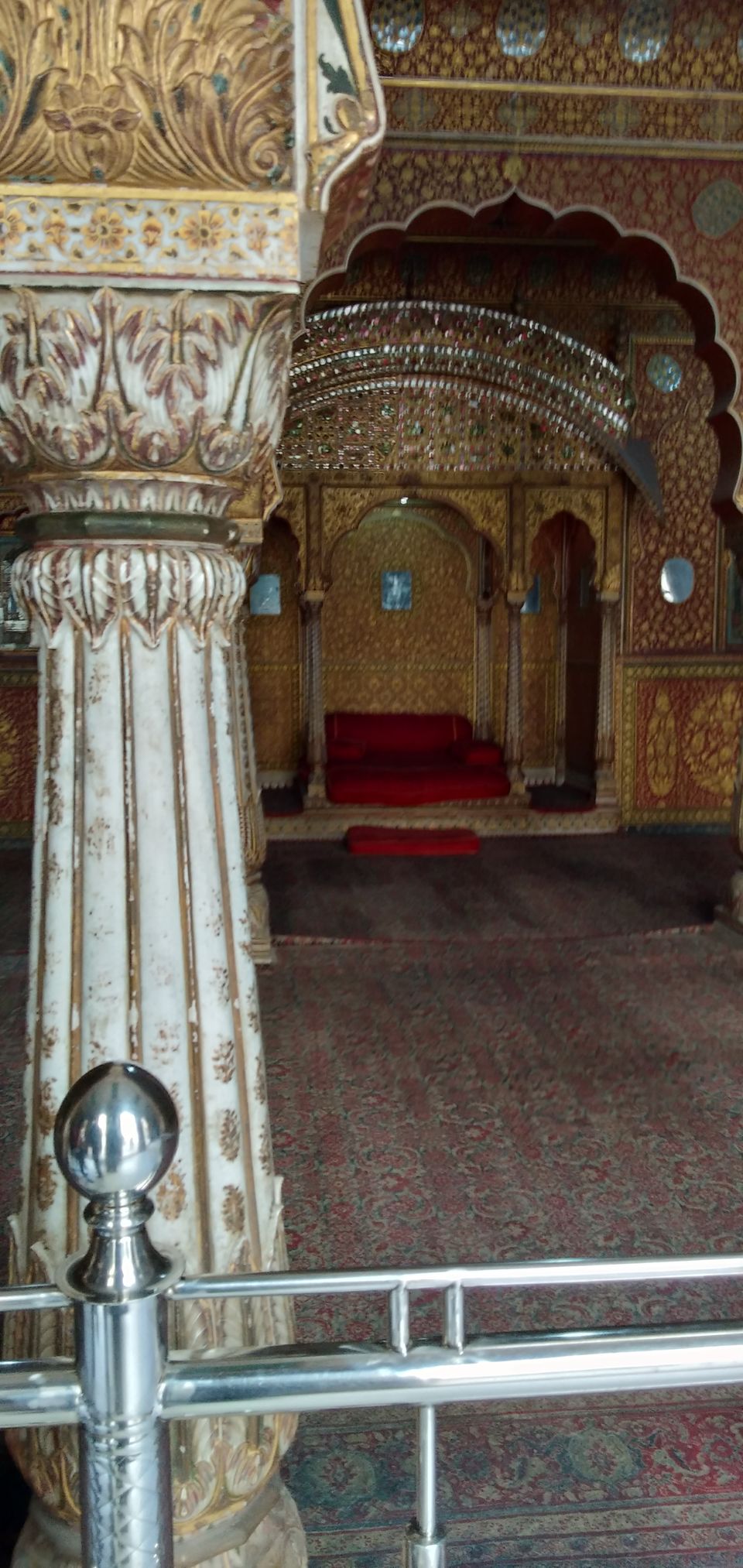 In the Badal Mahal or the clouds palace White plaster pillars are decorated in delicate patterns and covered with gold leaves. The Badal Mahal or Cloud Palace's walls are painted with a fresco of rain clouds. In the rain fresco photograph there is a painting of Krishna and Radha surrounded by the blue cloud motifs.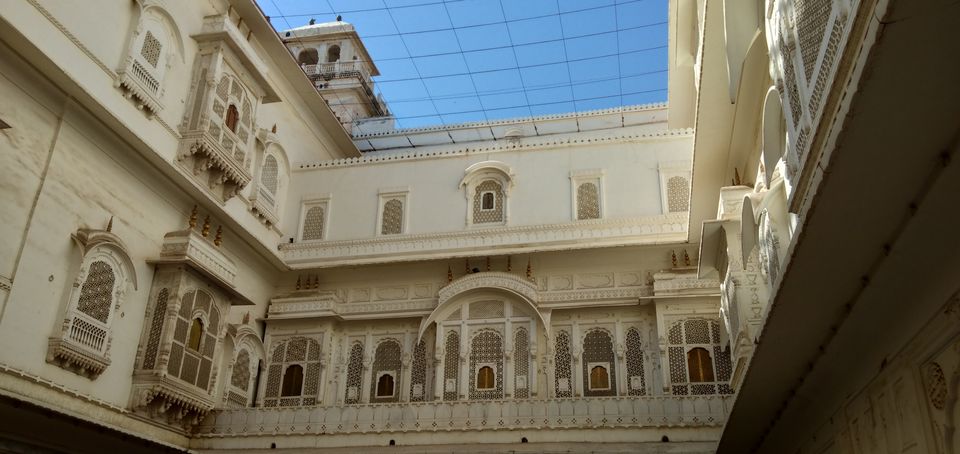 How to Reach Junagarh Fort
By Road – Bikaner is well connected by road to all the major cities of north India .
By Train – Bikaner railway station connected to Delhi, Calcutta, Agra, Jaipur, Allahabad very well.
By Air – The nearest airport to Bikaner is Jodhpur Airport at a distance of 235 km.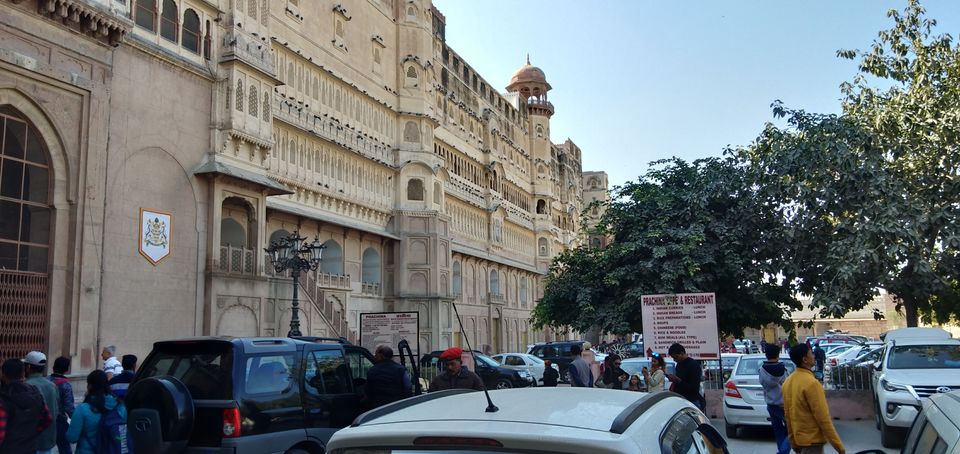 Best Time to Visit Junagarh Fort: Between November and February.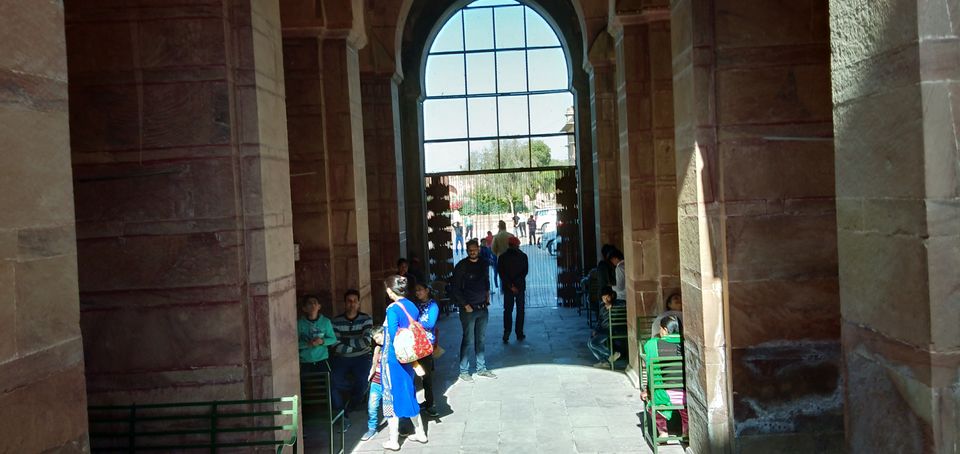 The fort complex was built under the supervision of Karan Chand, the Prime Minister of Raja Rai Singh, the sixth ruler of Bikaner, who ruled from 1571 to 1611 AD. Construction of the walls and associated moat commenced in 1589 and was completed in 1594.