Riding through the lonely lanes under the moonlight, I asked myself for the umpteenth time, did I really have to come here? Why couldn't I just eat and sleep? What if there are ghosts here?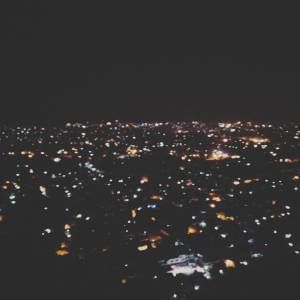 That's when Mini shouted, Look! I screamed. While she was trying to show me the city lights, I felt I saw someone standing behind the trees. Seeing my reaction, both my companions got a kick. While one insisted that spirits really do exist, the other kept saying he had spotted a wild animal on his last visit to Nahargarh fort. And my ordeal continued.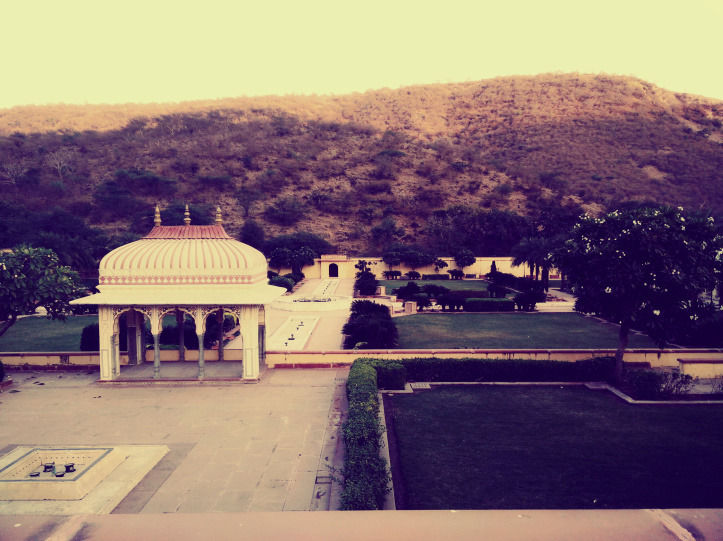 I had met these two crazy heads exactly three hours back in my hostel common room. Mini (Kamini) was ecstatic to meet another Indian Solo Female Traveler. It was almost like she had spotted a rare species. We hit off right there and before we knew it, we were already planning about the places we can visit together during the course of our stay. We had decided to skip Nahargarh fort and were pretty much vocal about it. That's when one of the fellows who overheard our conversation said that he will be going to the fort that night with his friend and we could join him if we wanted to.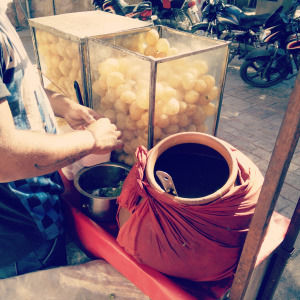 Mini and I both said Yes in unison and it was because of that stupid moment there I was freaking out. As I could feel the chills in my spine, a thought came across my mind-given a choice what would be better, getting killed by a ghost or an animal.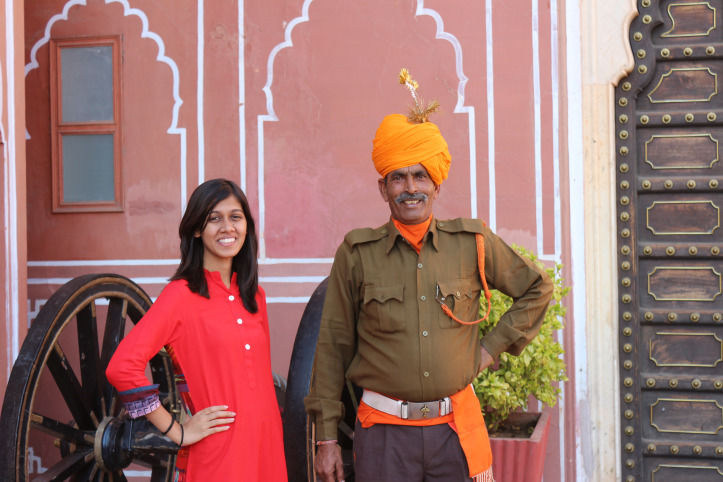 Luckily before my mind could think of any other outlandish thing, we reached the fort. I took a sigh of relief when I spotted many youngsters there. We sat in a spot from where we could see the entire Pink city. It felt like the city had adorned some precious jewels.
Sitting there at the top, I felt like the entire ordeal was worth it. Everything was so calm except for the occasional noises made by the other groups. Right there, I forgot about all my worries. I found myself in peace.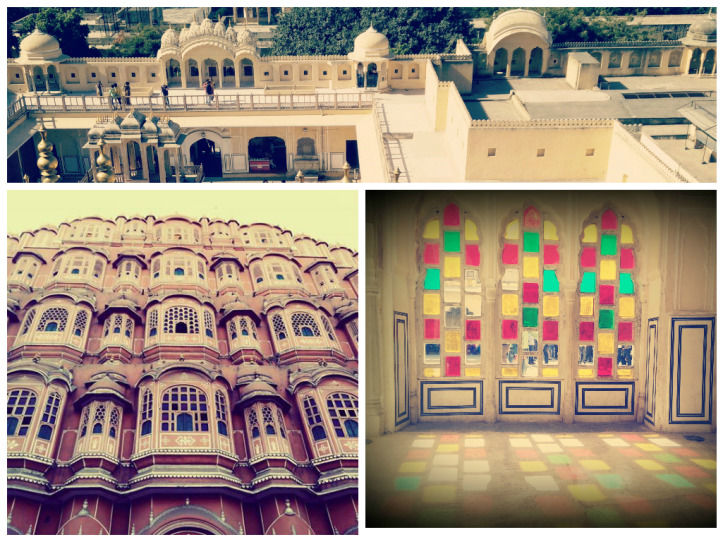 After soaking in the atmosphere, we went to the spot where the song Masti ki Pathshala of the movie Rang de Basanti was shot. I thought what if like the movie some cops come and ask us to bugger off from there. But God had saved the police drama for some other time. For now, it was time to just enjoy the picture perfect moment.
That night I went to bed thinking about what Mini had told me when I had asked her if it was safe to visit the fort with a guy we just met. To this she had asked me to maintain calm and to have some faith in self and to some extent in others. She added that when I could take the stride to travel all alone such things do matter but not always. Little did I know, that wasn't the only philosophy lesson I would be getting from her.
Next morning I found myself playing treasure hunt with a couple of hostel mates for hiring a two wheeler. Being a Sunday, finding one was becoming an increasingly difficult task. At last we found a shop only to get one for exorbitant rates ( Rs 500 for 12 hours was definitely the highest amount I have paid for hiring a two wheeler) Now the only moto was to get value for the money invested, in short to visit as many places as possible.
We started off with Hawa Mahal, City Palace and Jantar Mantar. While Hawa Mahal and Jantar Mantar were touch and go for us, we took our own sweet time to see the city palace.
One of the reasons would be that the Palace had so many spots for Mini to take pictures and for me to pose ????
Now when you are on a mission to cover as many places as possible in a given time frame, you can easily kiss goodbye to any dream of having proper meals. After having fruits for lunch, we headed to Sisodia Rani Gardens. The Royal Garden is bit far off from the city. Surrounded by hills, the garden is a quiet and beautiful place. Our next stop was Birla Planetarium.
The show at the Planetarium was at 6 pm and we were in a hurry to reach there as it was already half past 5. Mini was busy giving me directions and I was busy trying not to miss any turns. That's when we crossed a roundabout (circle). I remember Mini telling me, the circle has unusually less traffic today and I agreed with her saying maybe because it is a Sunday. Little did we fools know what was awaiting us. And that's when we saw a policeman waving at us to STOP. My heart was in my Mouth, I had broken a signal!
Never in my life have I been caught for breaking any rule and to get caught in an unknown city isn't actually comforting. They took my license and at this stage, no words were coming out of my mouth. So you can imagine my state when one of the fellows told me that you can collect your license from some xyz police station ( I don't even remember the name). Luckily, Mini was in her senses. She explained how we both are tourists and will be leaving Jaipur the very next morning so there is no way we can collect the license the next day. Fortunately one of the policemen understanding our plight let us go after paying a nominal 100 bucks.
After we left the place, we did not speak till we both burst out laughing. We managed to get a challan in an unknown state. And yes, we made it to the show too.
We came back tired but overjoyed over the fact that we could complete all the spots in the list. That night, we treated ourselves with authentic Rajasthani Thali. Our first proper meal of the day!
The next morning was particularly a lazy one but a crucial one too. I was in love with the company of this new found stranger and certainly did not want her to go back. I had to convince Mini to stay for another day. But will she stay? Or will I have to cover the rest of the places alone?
That's a tale to be told some other day. Until then, let me know your views about the Blog post in the comment section below, share the post and stay tuned to know about the rest of my Jaipur trip.
This post was originally published on Ekla Chalo.
Frequent Searches Leading To This Page:-
Jaipur tour package for family, 1 night 2 days Jaipur package, delhi to jaipur trip cost, Top jaipur tour packages with price, jaipur tour package from delhi for 3 days