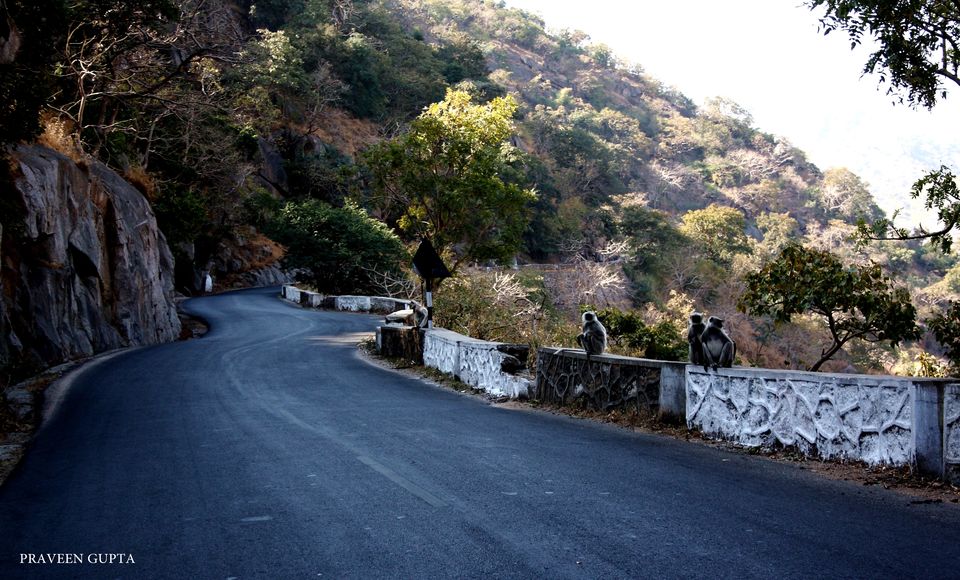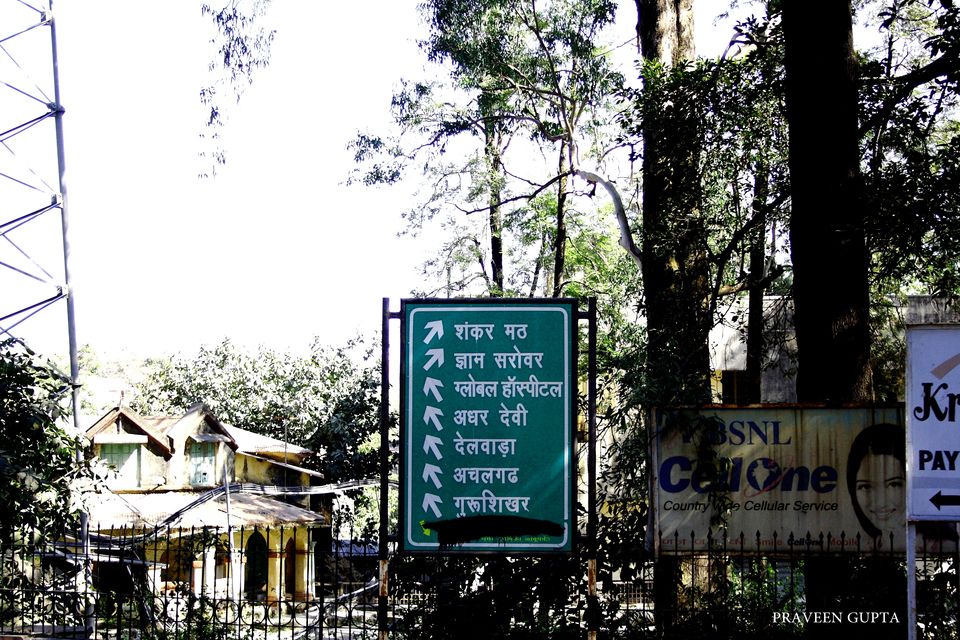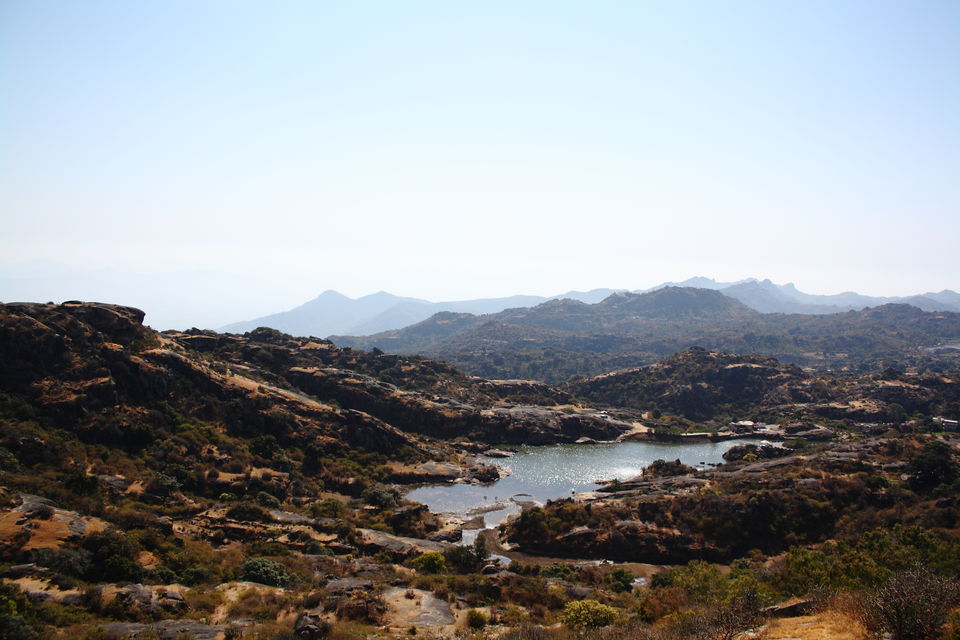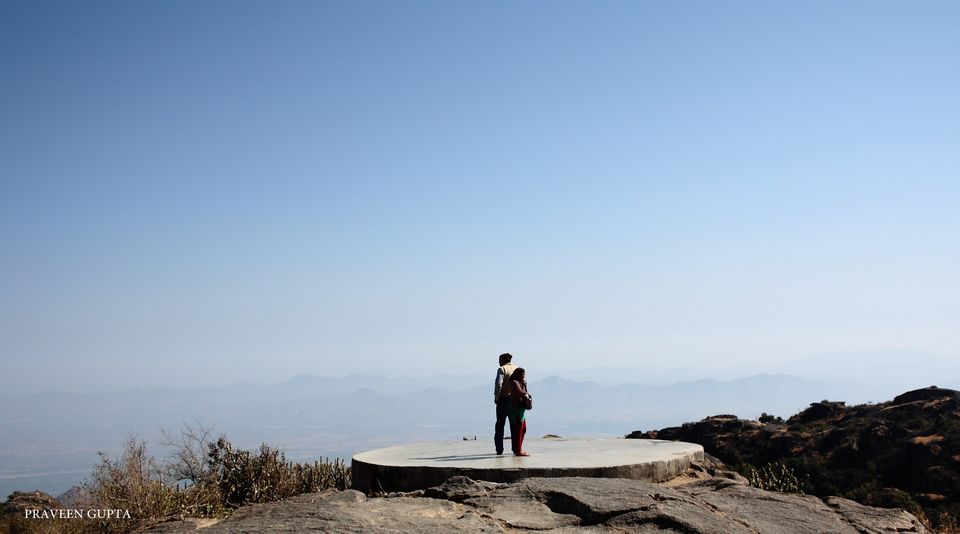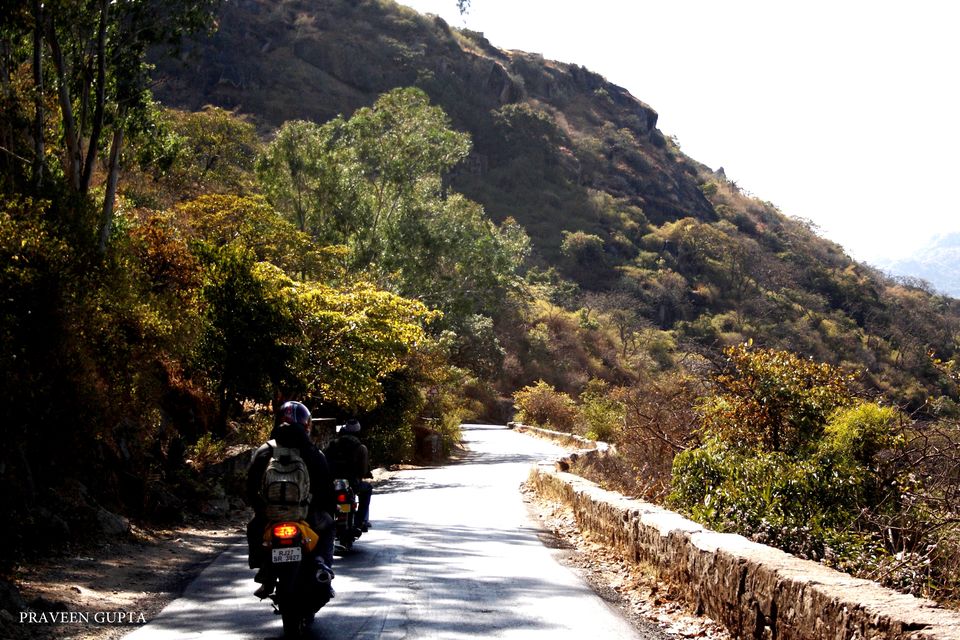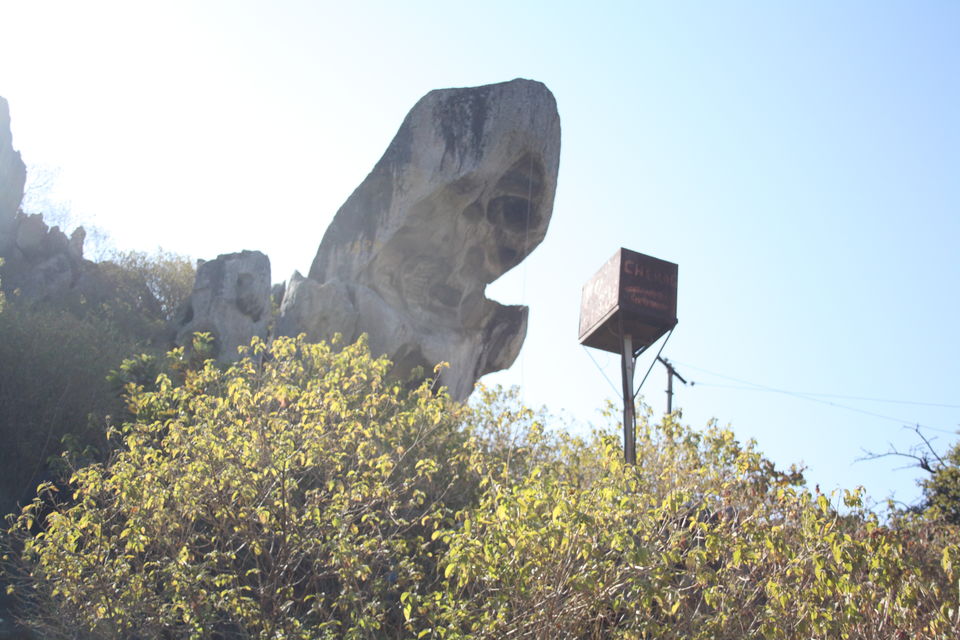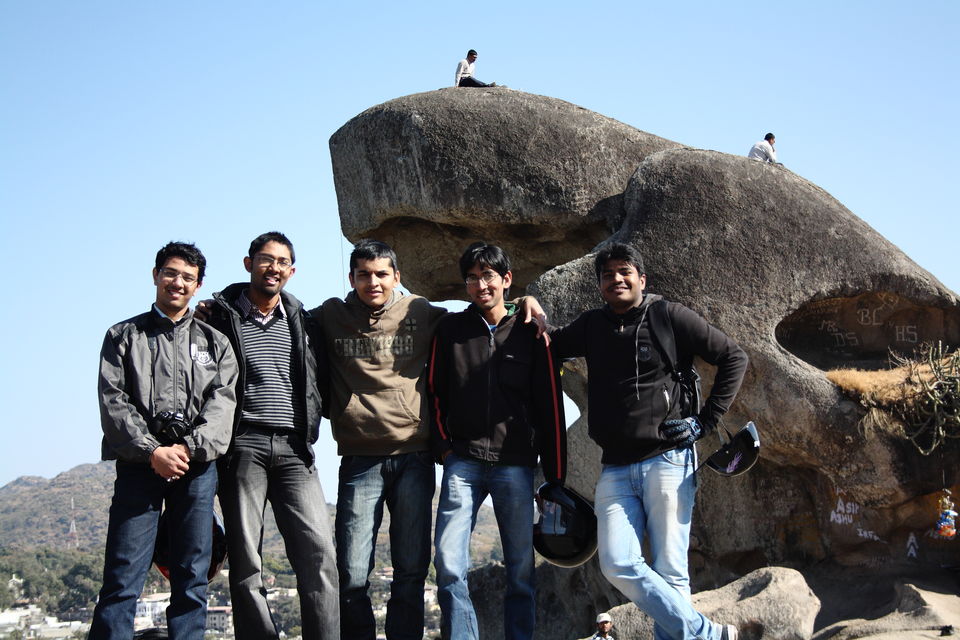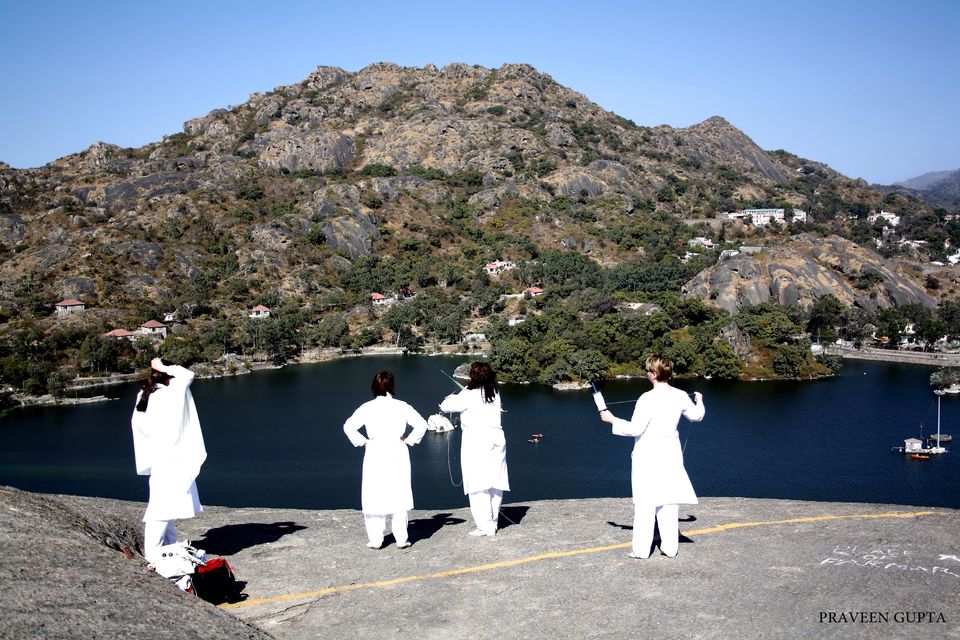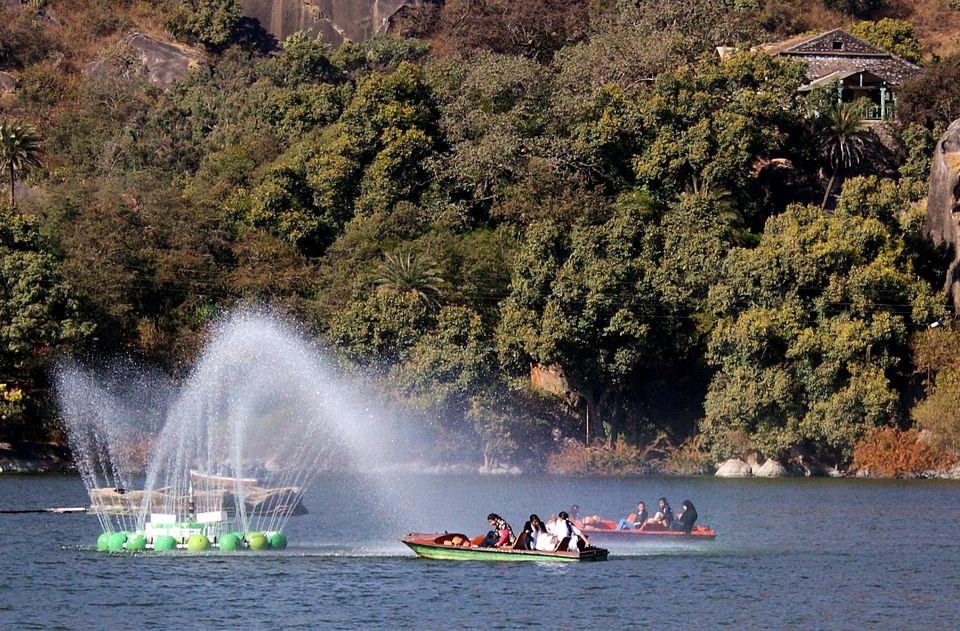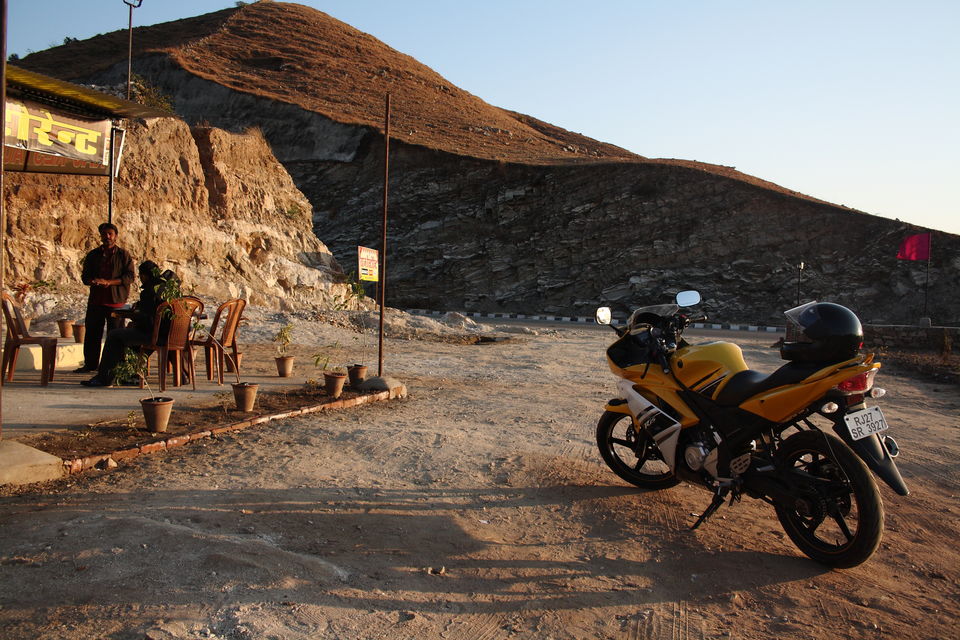 Mount Abu is a very famous hill station in Aravalli range in Sirohi district of Rajasthan. Tourists from all parts of the country especially from Rajasthan and Gujarat visit this place to get some respite from the hot weather. The weather is pleasant except in peak summers. It is called an oasis in desert because of the water bodies, lakes, evergreen forests and waterfalls it houses at such an elevation. Nakki Lake is the most famous destination here. Other tourist destinations include Achalgarh fort, Dilwara Jain temples, Guru Shikhar, toad rock and sunset view point.
Our visit to Mount Abu was not planned and it came all of sudden, when one of college buddy called me and said "we are at mount Abu till tomorrow, can you come over", first I abused him for informing so late but then I decided to go and kick his ass. It was January 14 and it was still too cold to ride, but I had to reward my friend so I went for the idea. Mount Abu is around 180 km from Udaipur via NH 76. Road is pretty good and smooth till Abu road (nearest railway station), after that there is uphill 30 km, which is full of curves and sharp turns. NH 76 to Mount Abu is one of the beautiful highways to ride in Rajasthan with lots of natural waterfall (in rainy season) and greenery on both sides of the road. There are two small tunnels also which have been cut in mountains. We had only one day to ride, spend some time with friends and come back. Also this highway is not generally considered safe after 6 pm because of tribal peoples who have caused some disturbances in recent times, Also looted few travelers. So 360 km in one day and 3 Hours for the meeting was all on our mind. Again starting early is the thumb rule of riding. We started at 8 am (considering the cold winters, it's still early) and rode for 125 km nonstop in one hour and 25 minutes (you can calculate average speed here). It was a thrill to ride in bone chilling winter. After 11 am it became a little warm as sun took its position firm in the sky. We reached mount Abu around 12 in the noon and as soon as we reached we headed to the highest point, which is Guru Shikhar. The view from top is beautiful and spellbinding. Mobile connectivity may be a problem here though.
I met my friends at the guru Shikhar itself and after a little bharat milaap, we came down to explore some other locations. We went to toad rock where few foreigners were having their share of fun, flying kites. It is during this time of year that people in Gujarat and Rajasthan fly kites, they call it Uttrayan and people enjoy the warmth of sun. After that we sat down at the lake side and talked about college times and revived those mesmerizing memories. By the time we finished our lunch it was already 3:30 pm, so we decided to head back to Udaipur.You need 2-3 days to see the whole place including all sightseeing and relaxing time. There are some very good heritage hotels which offer warm hospitality and a perfect place to relax with family. View is undoubtedly picturesque and spellbinding. There are regular Rajasthan roadways and Gujarat roadways bus which will drop you directly to the top, else you can also come to Abu road by train and take shared/private taxi to reach Mount Abu.
For us it was more than seeing the place, I have been to Mount Abu 2-3 times and this visit was just to meet friends and have some real thrilling riding experience in the winters. Someone has said to me, riding to Mount Abu on winter morning is not a good idea, you will fall sick, so I was more than happy to accept the challenge!! We rode 377 km in just 5 hours, including riding in the valley.