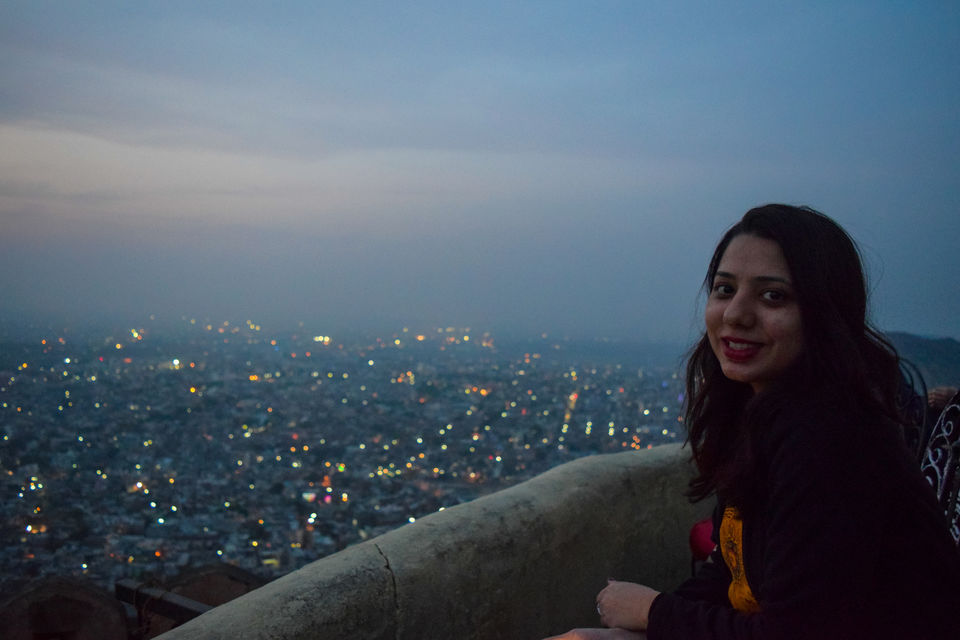 On my way to Nahargarh Fort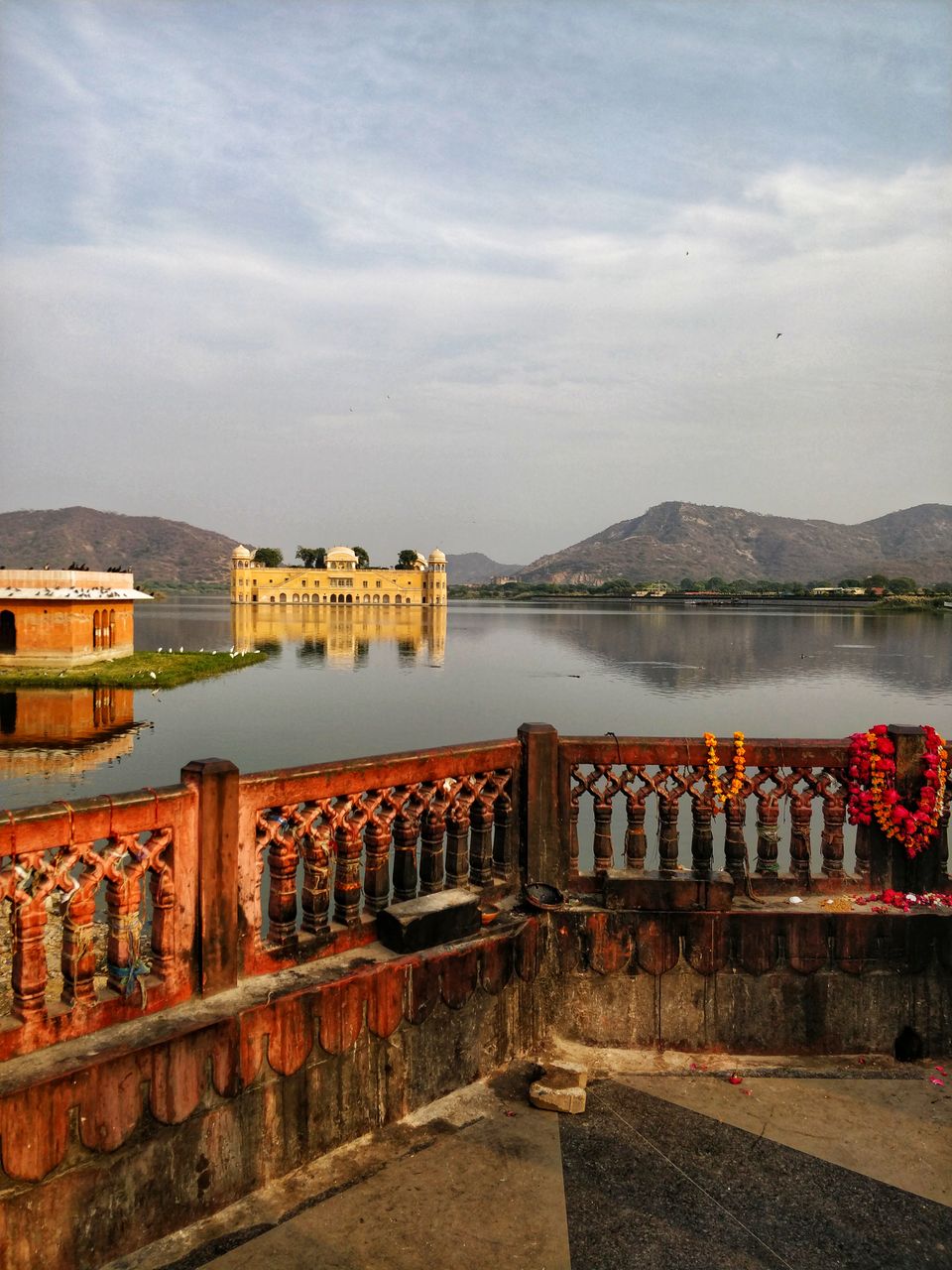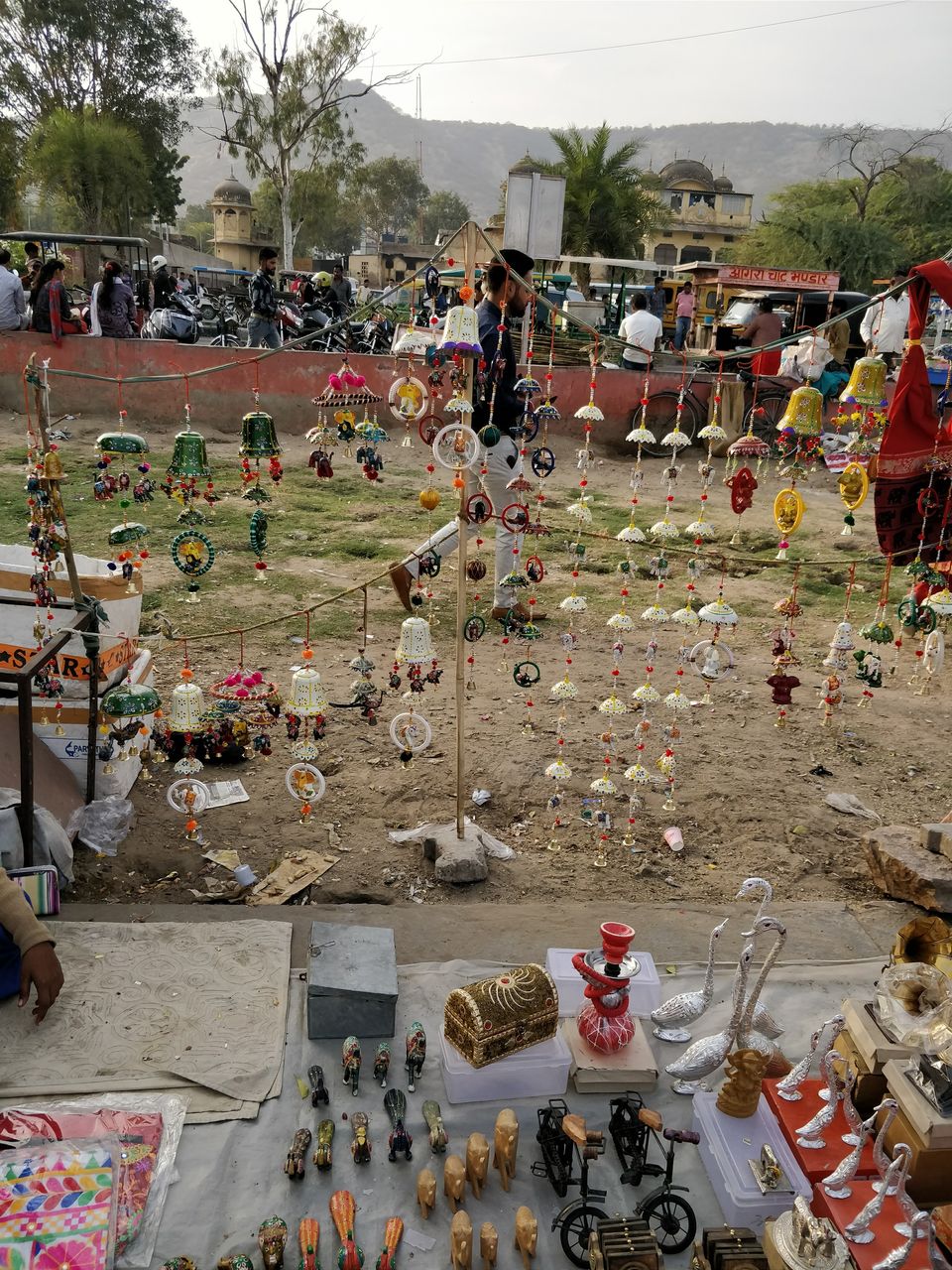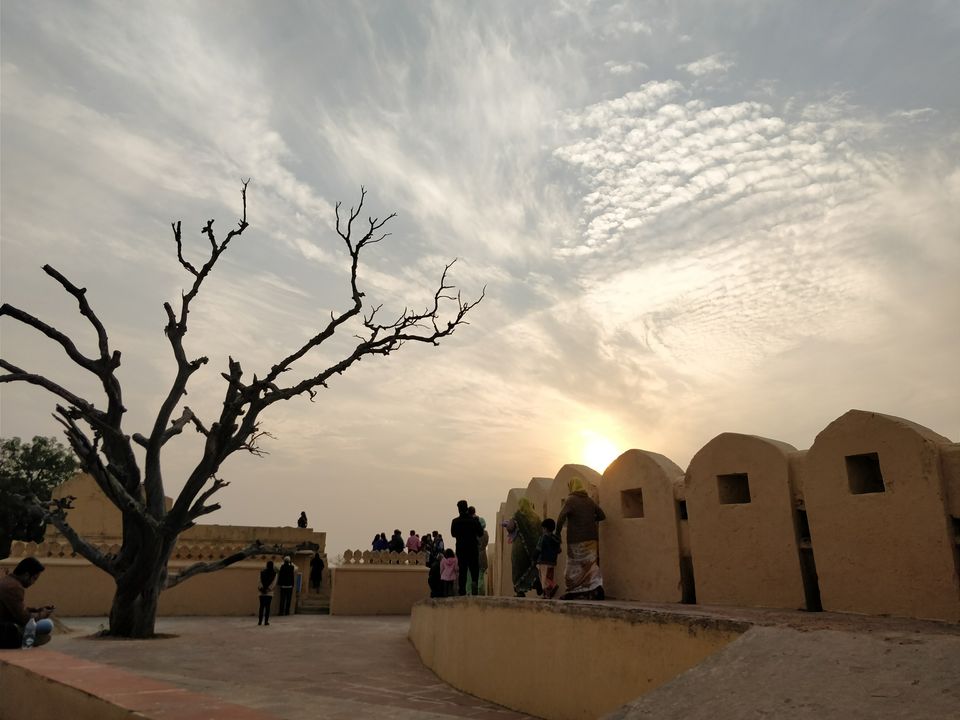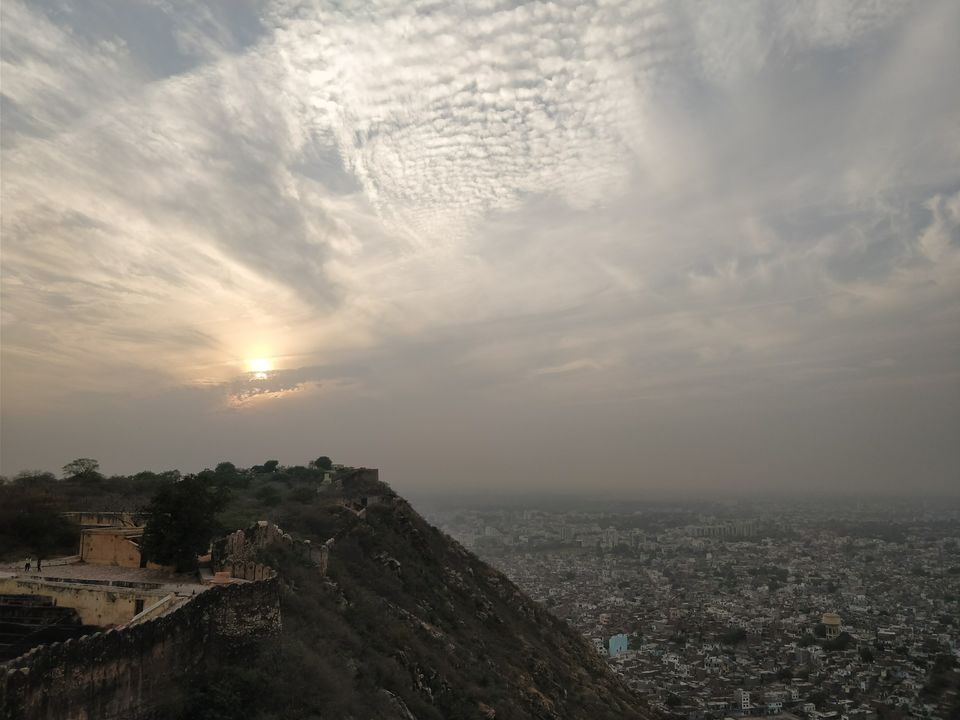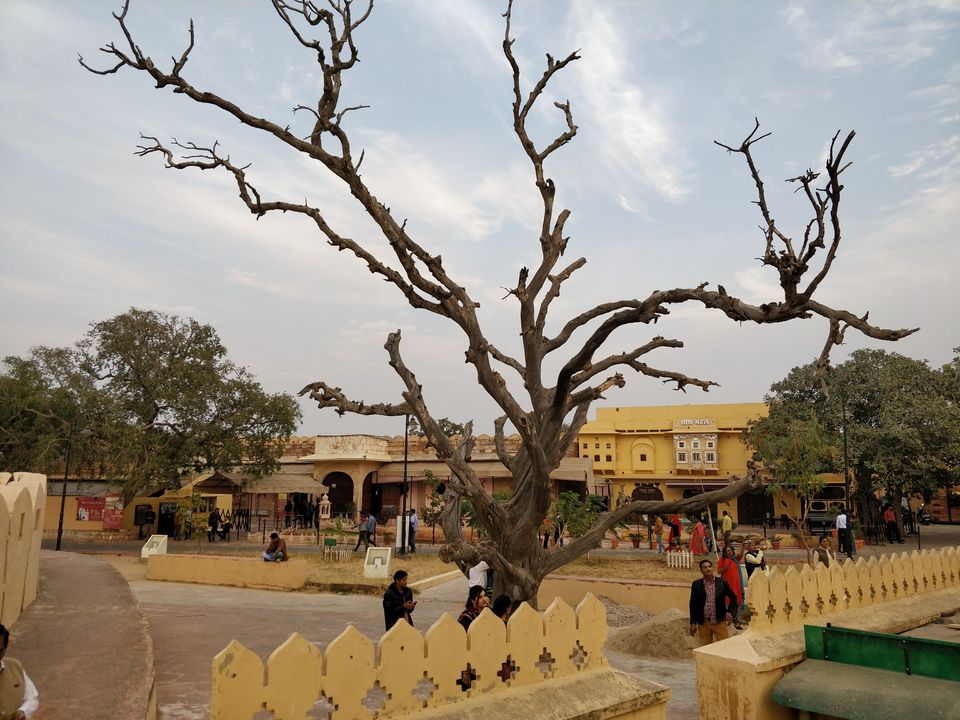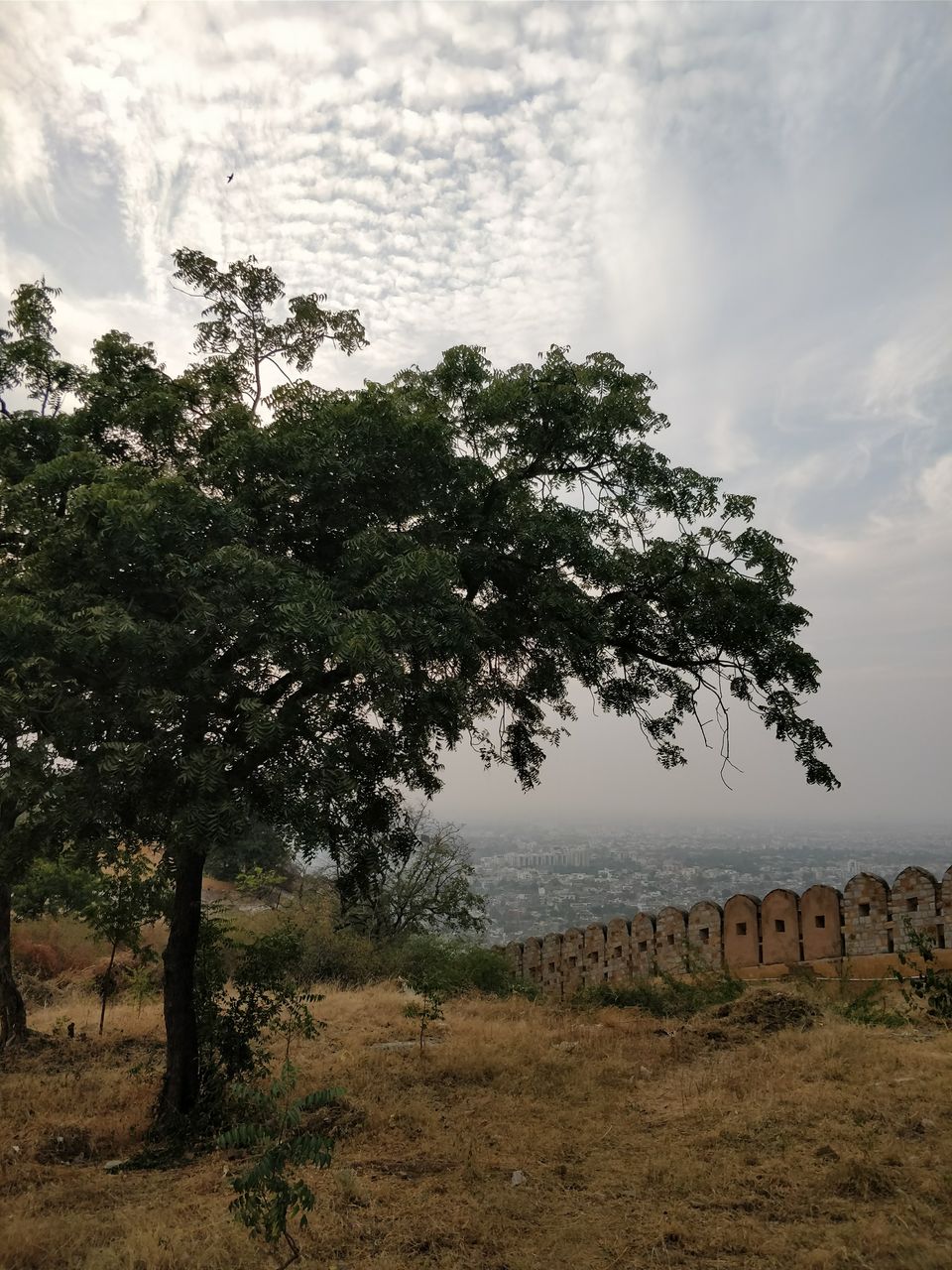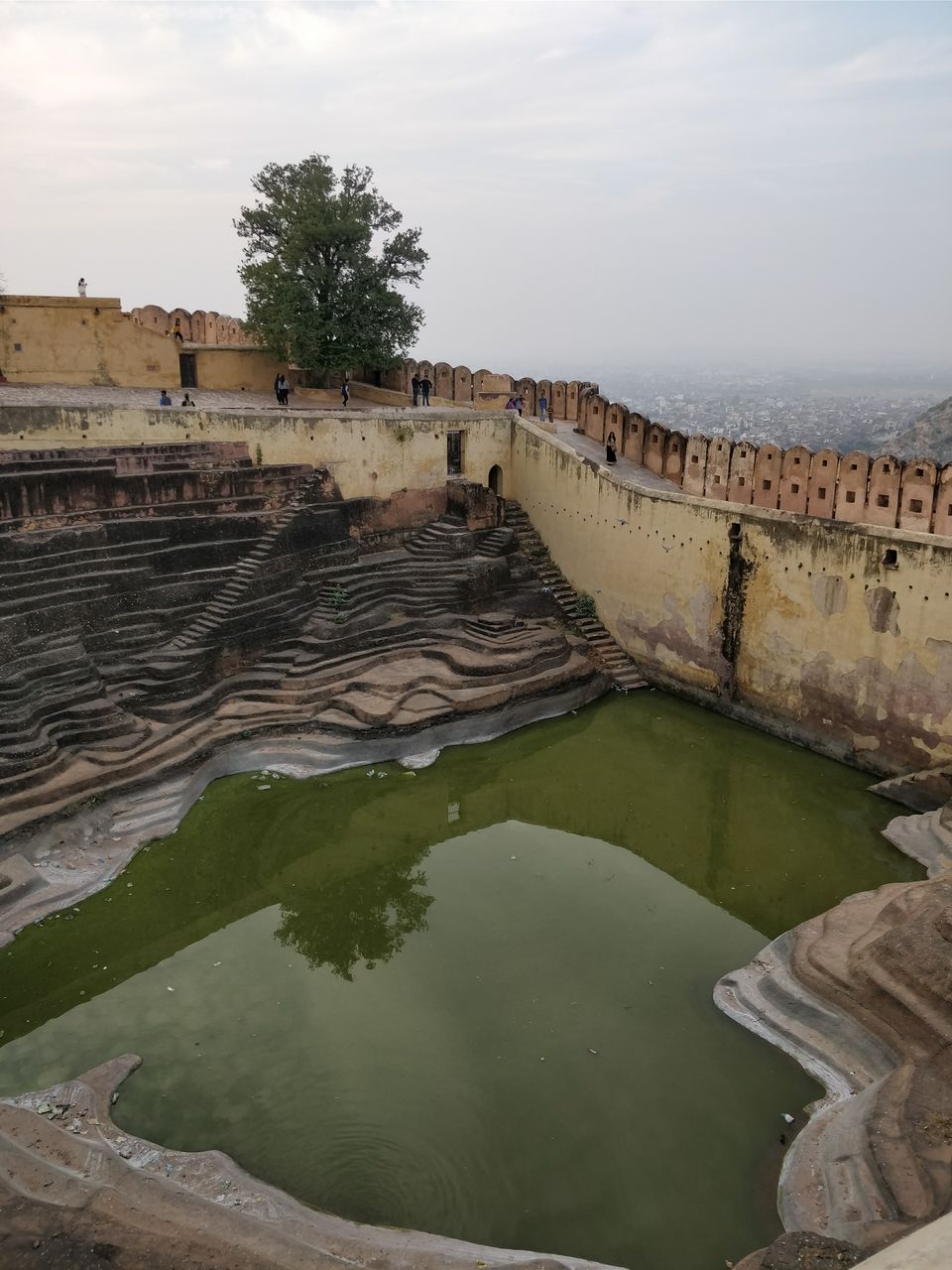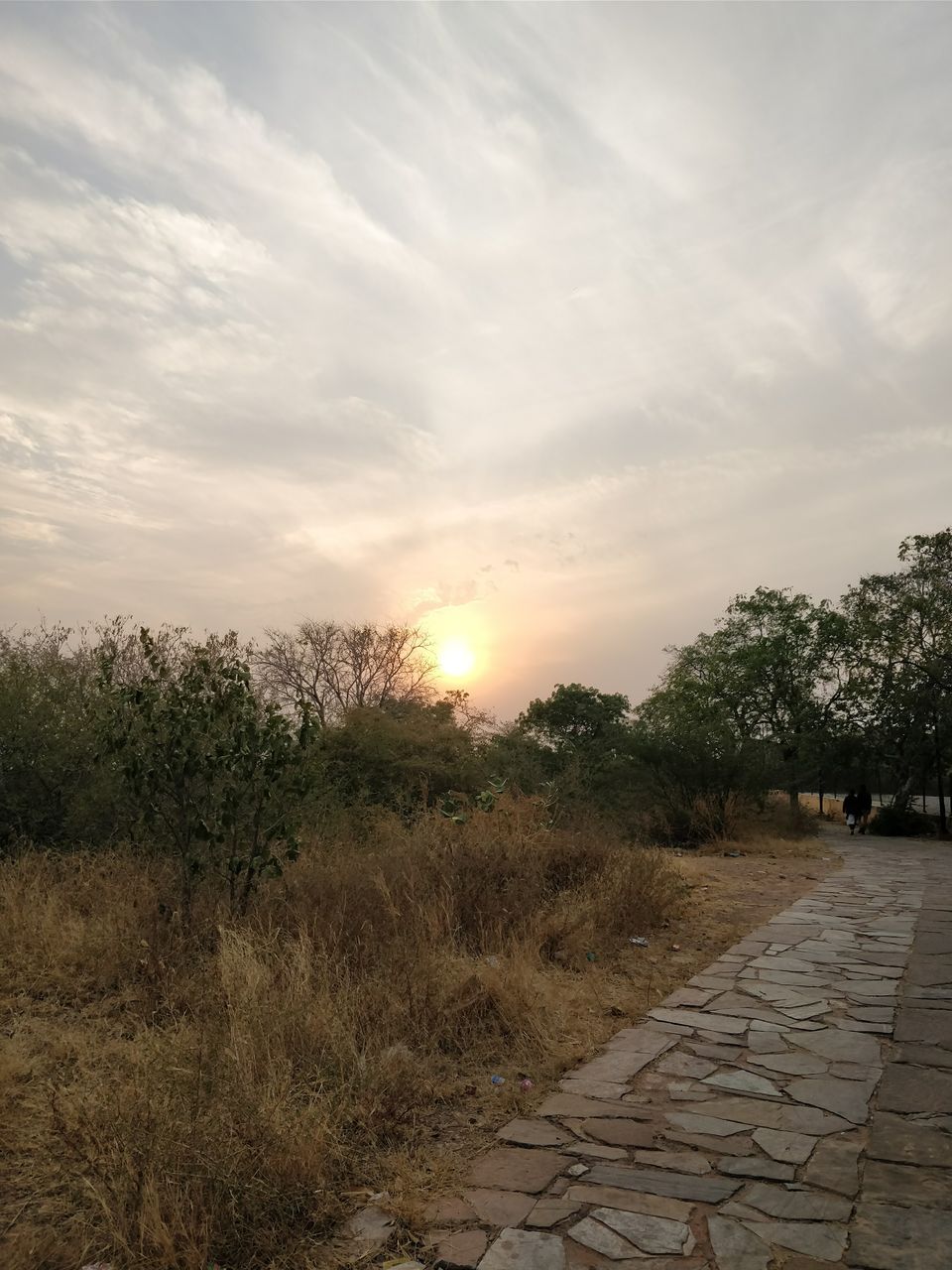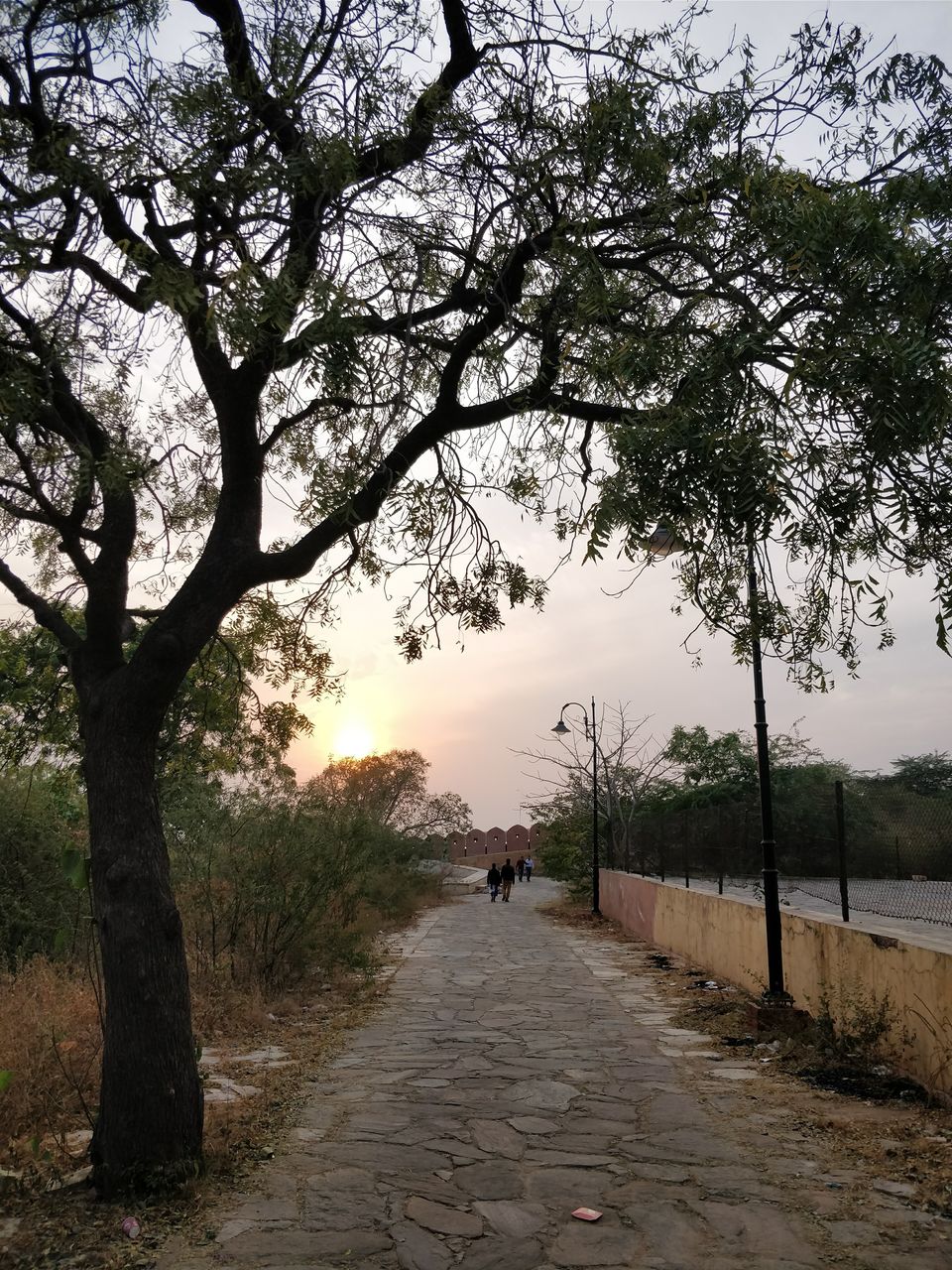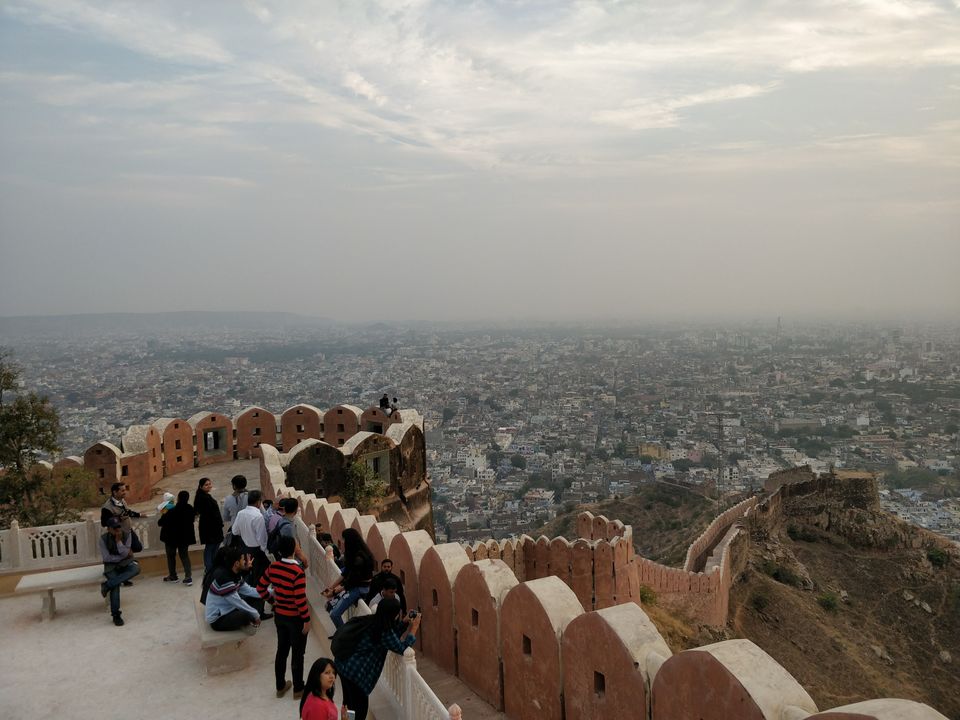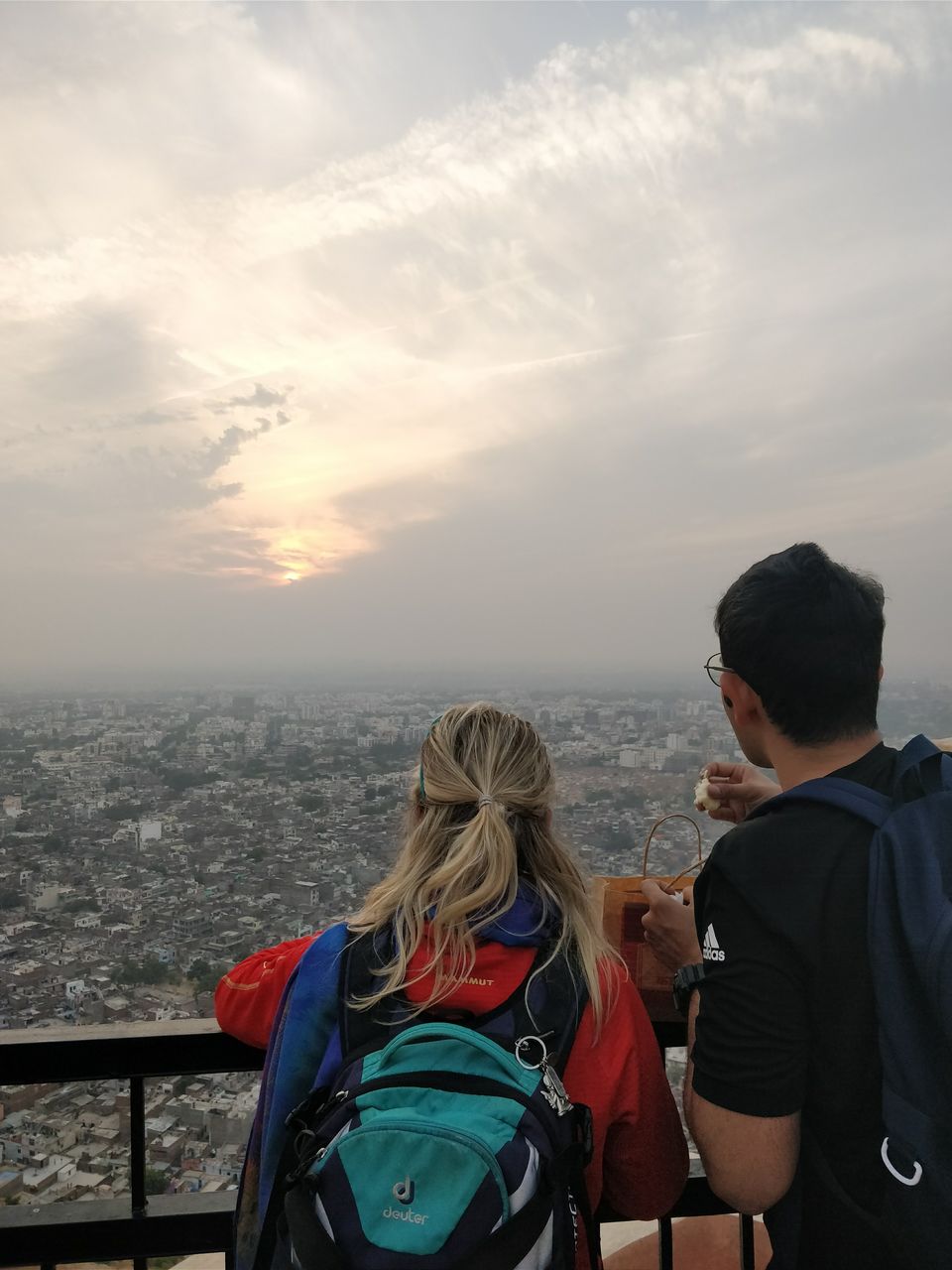 Once the city ends, it's an uphill road of around 15Kms from Jala Mahal to Nahargarh.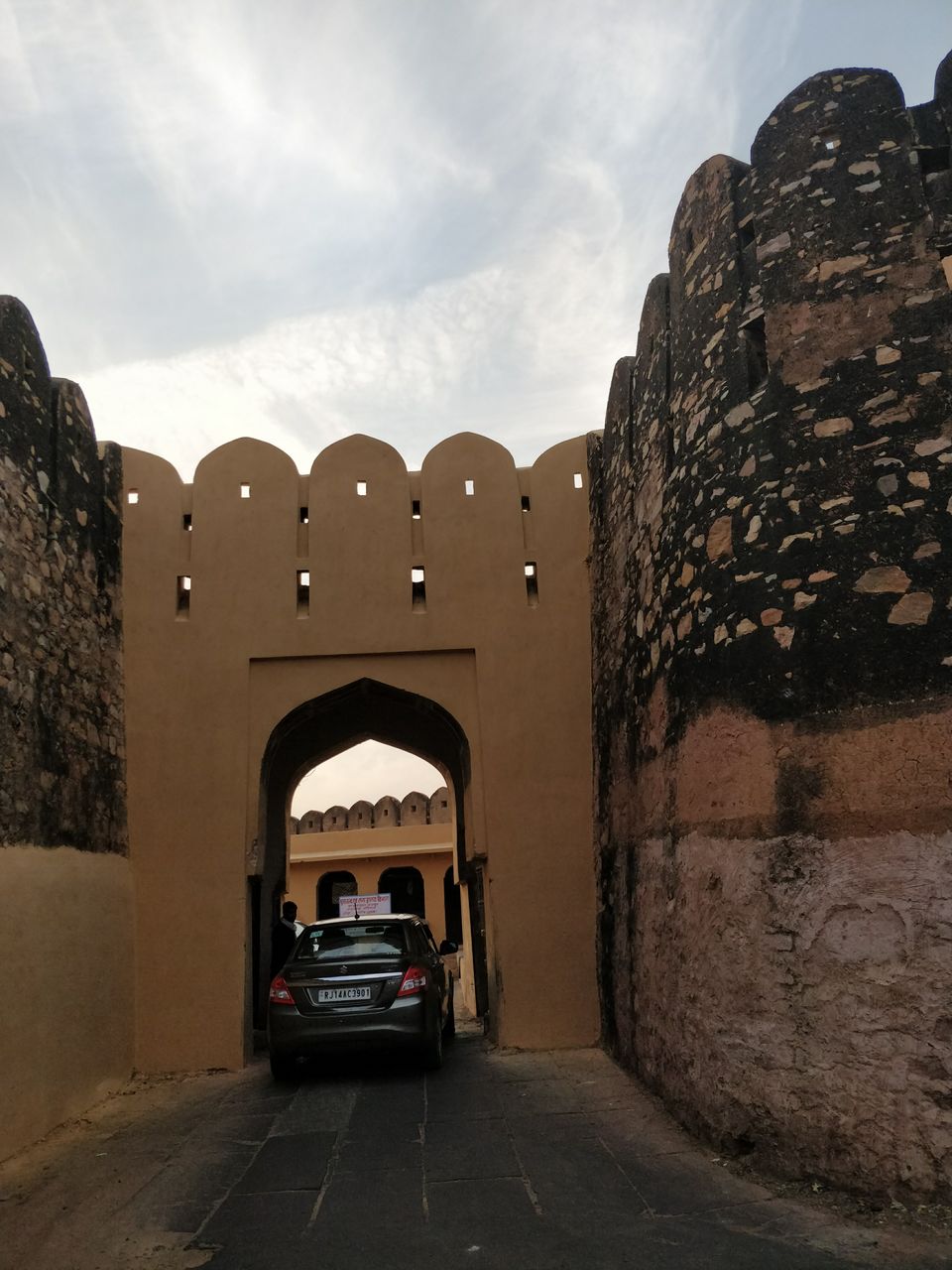 There's a Rajasthan Tourism cafe called Padao, which offers you brilliant city view. You need to reach slightly early to get the best seats with the best view. We reached there before the sunset, ordered some munchies and waited for the sun go down. Got three pictures for you, Before sunset; During sunset and after sunset :D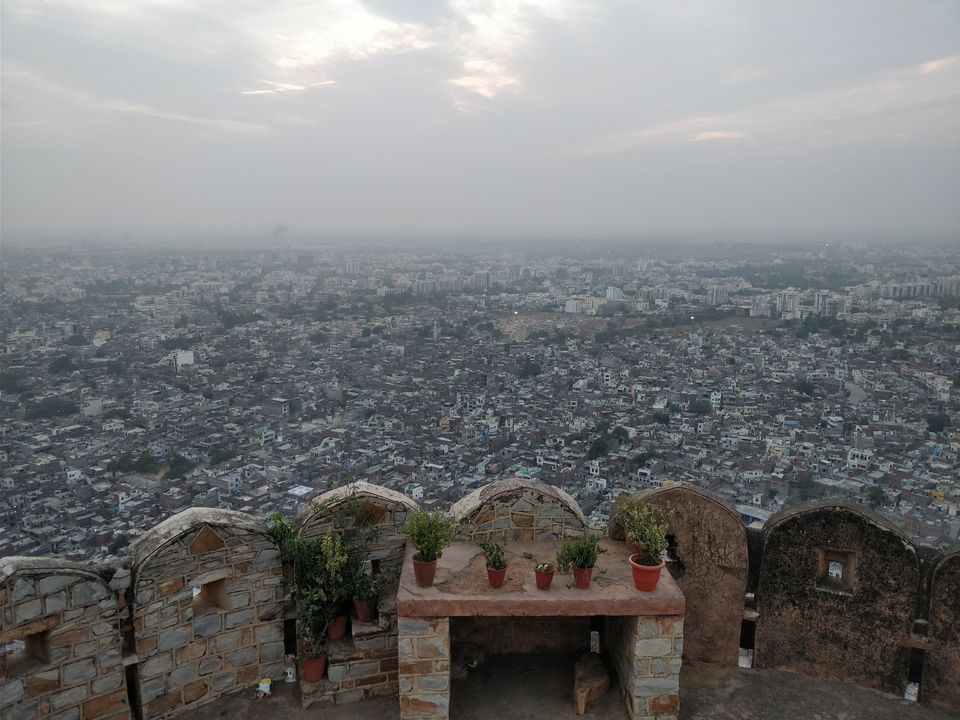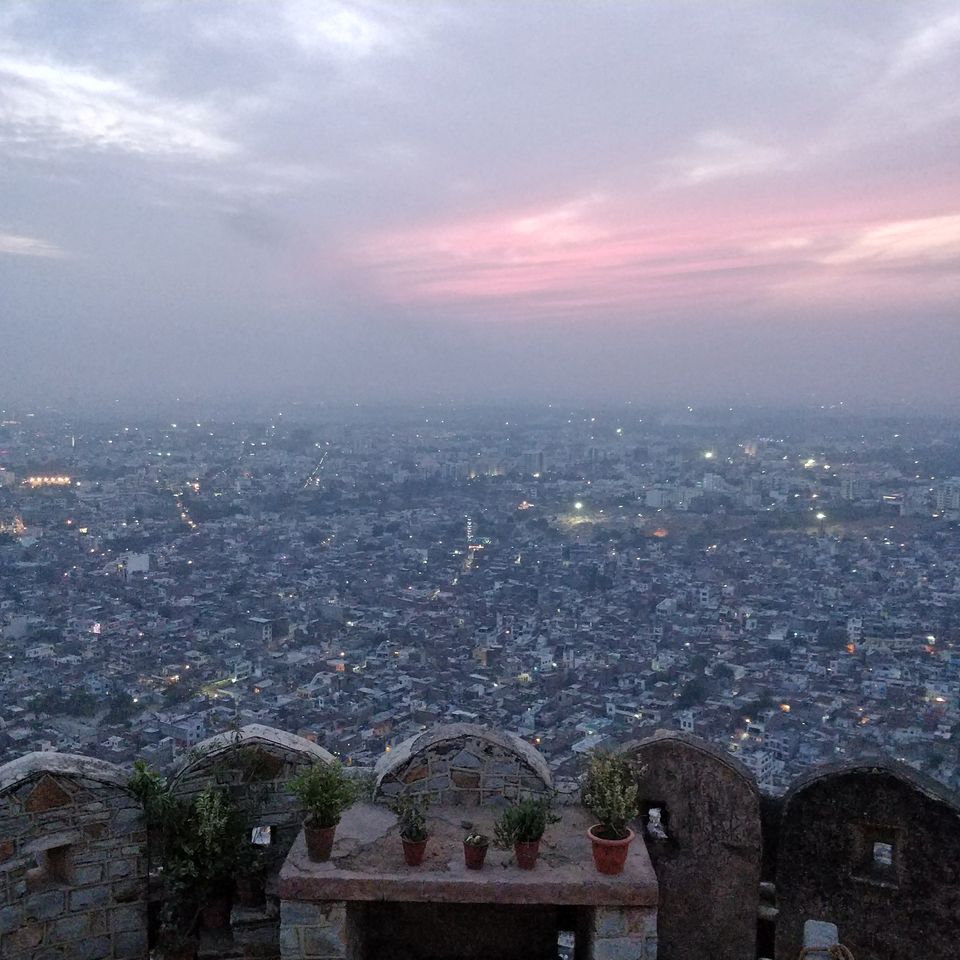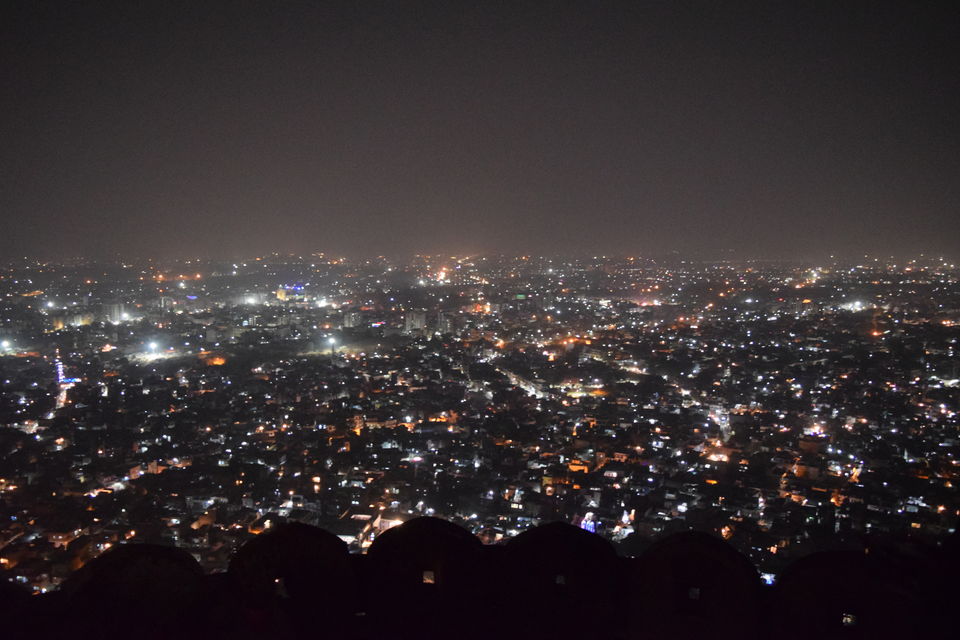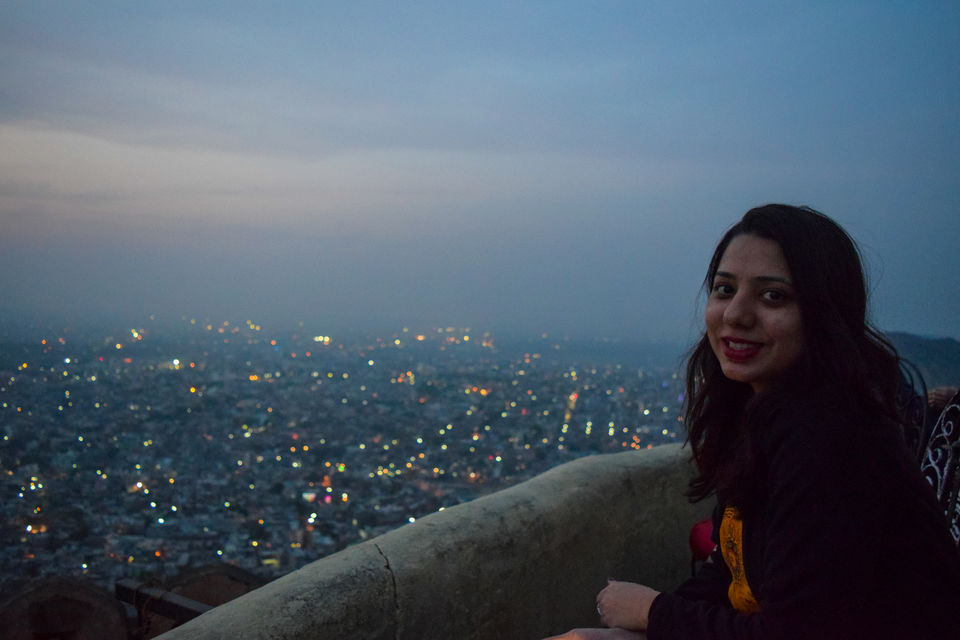 You can chill in the cafe for as long as you want, it remain opens till 10 PM. However, the return drive from there to city is slightly tricky if you are on a bike. The road passes through a protected wildlife reserve and usually gets completely empty after sunset.
However on your way back, don't miss this beauty!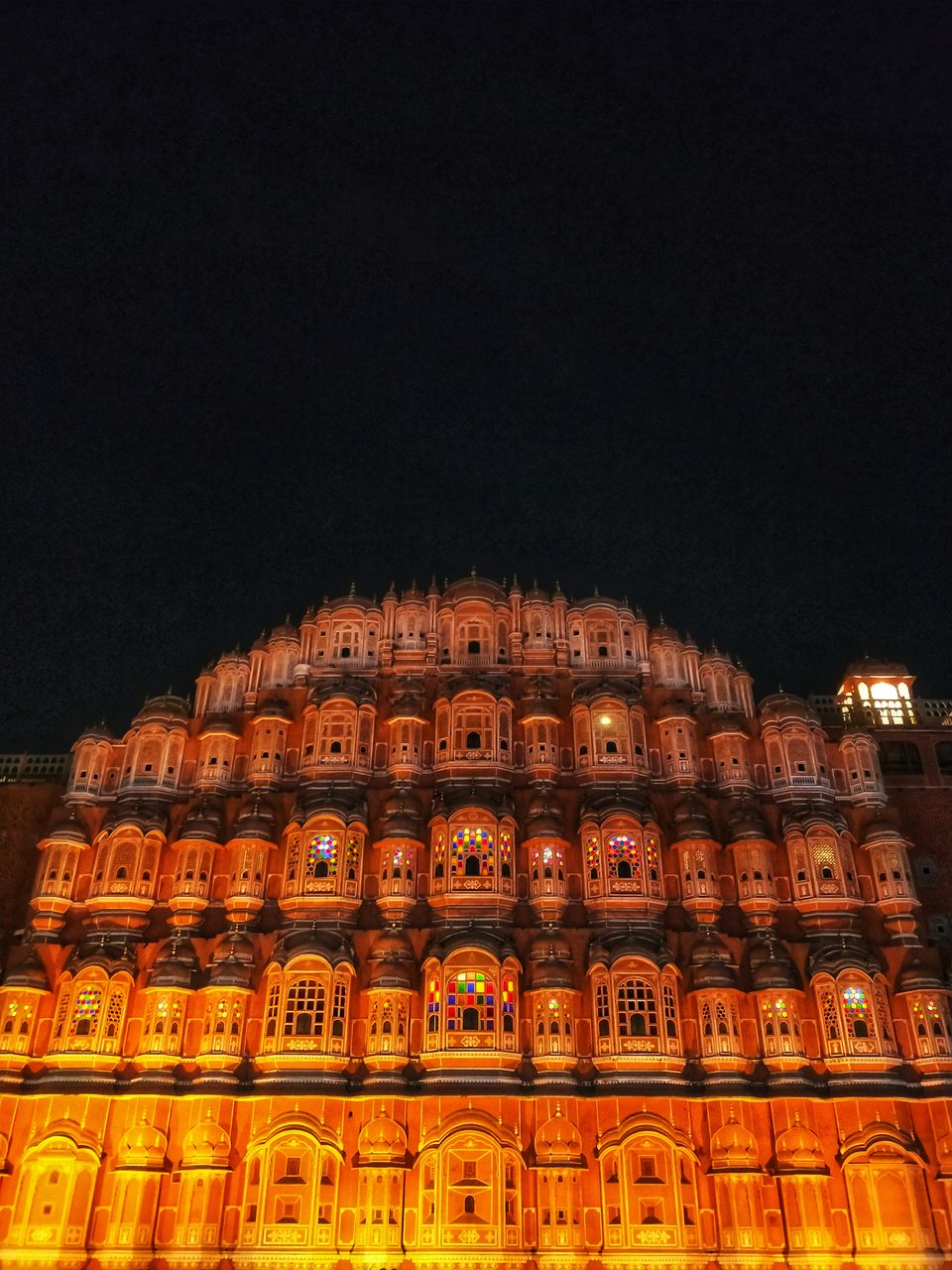 Total costs:
Travel costs to and fro Jaipur: depends on what mode of transportation you choose
Food to eat:
Food is very cheap. Pyaaz ki kachori, pure Rajasthani cuisine are a must have.
Things to buy:
Don't forget to check out the lanes of chhoti chaupad, badi chaupad and baapu bazaar to buy some amazing Jaipuri dressing materials, bags, earrings or home decor items.