Jaipur is home to magnificent forts that surround it on all sides, and day trips to these places are an essential part of experiencing this pretty pink city. So how do you fit so many gorgeous sites into just two days? We did, including a mini-trek and an evening of cultural shows. Here's how!
Courtesy for all photos: My significant other @bsridharan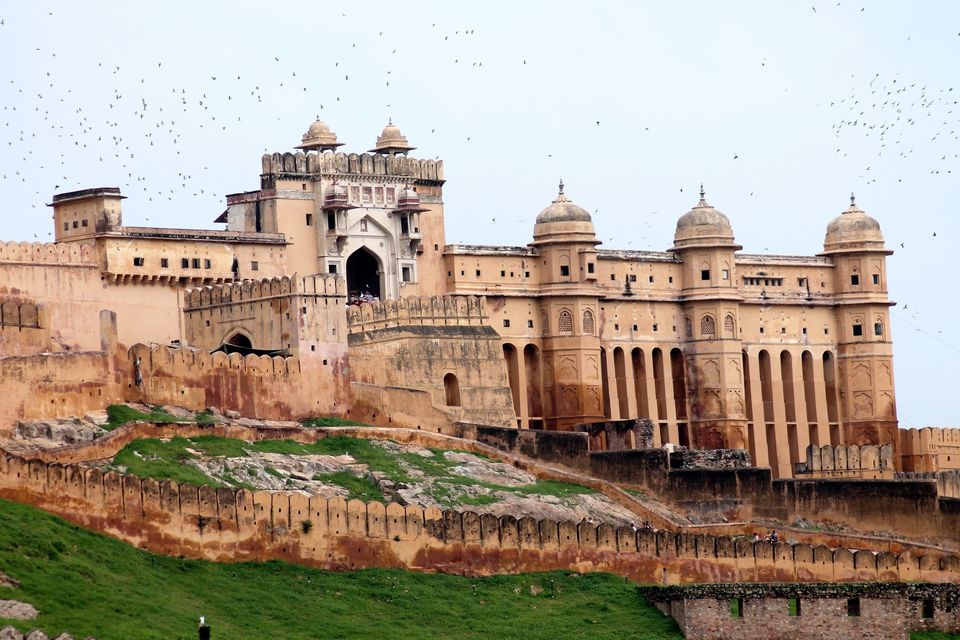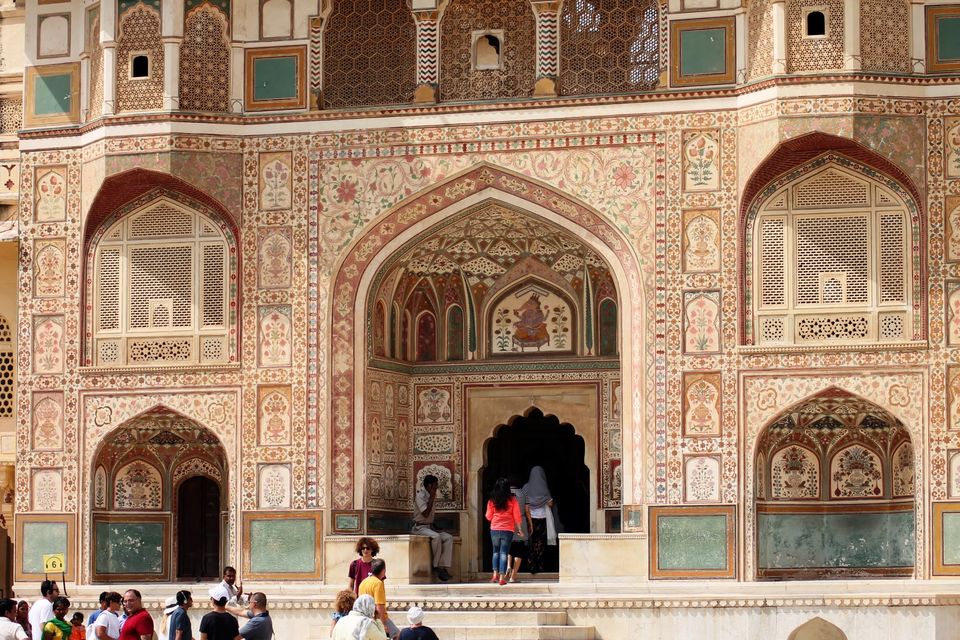 Rajasthan has done a great job of showcasing its heritage via its arts and crafts. Every main city on the tourist map has a place where one can experience local performing arts, buy handmade products by the state's residents and also sample the great Rajasthani cuisine. In Jaipur, we headed to Chokhi Dhani on our last evening here, to party in the way locals do! The few hours we spent there were full of folk treasures, excellent food and great bargains. Here is a photo journey.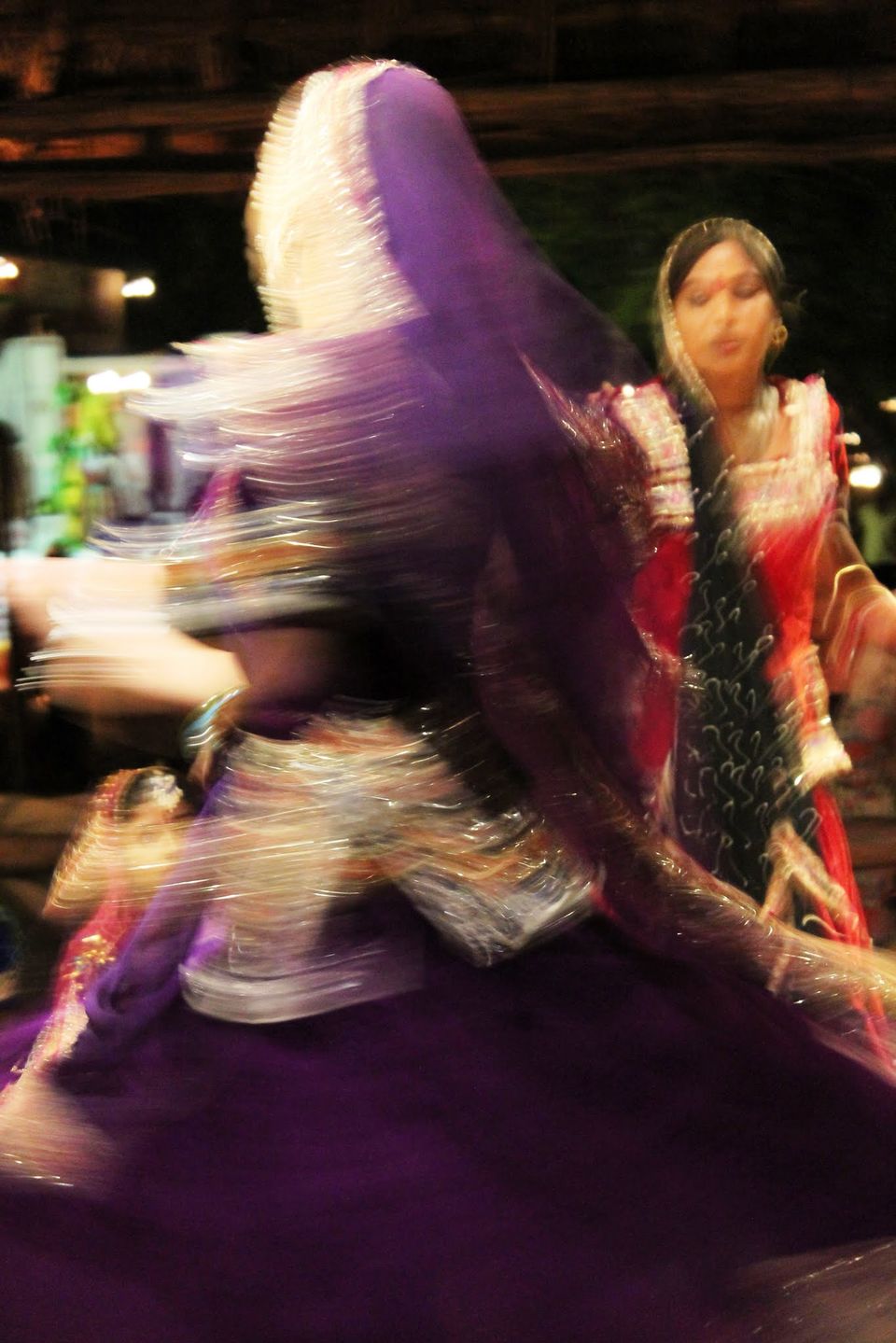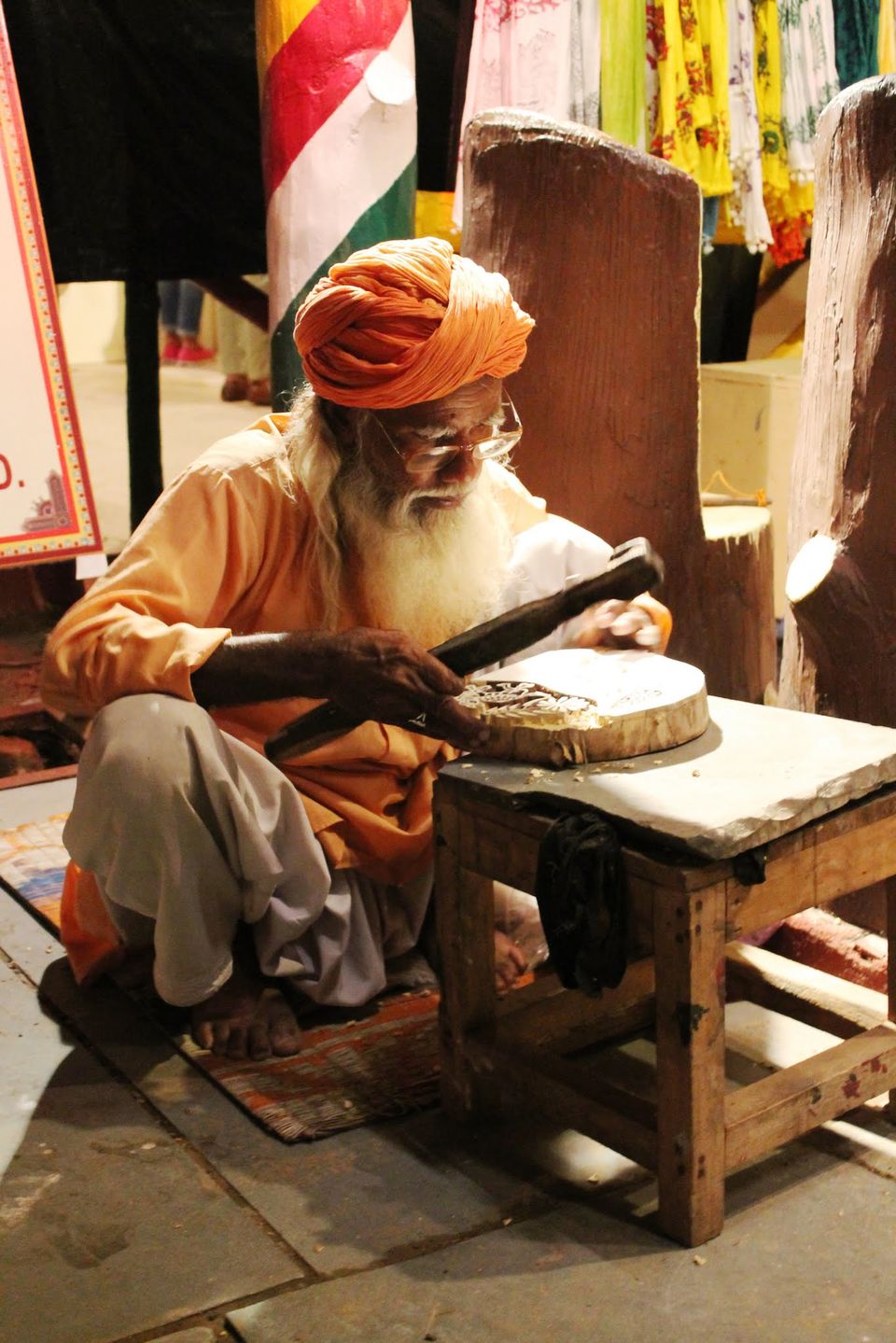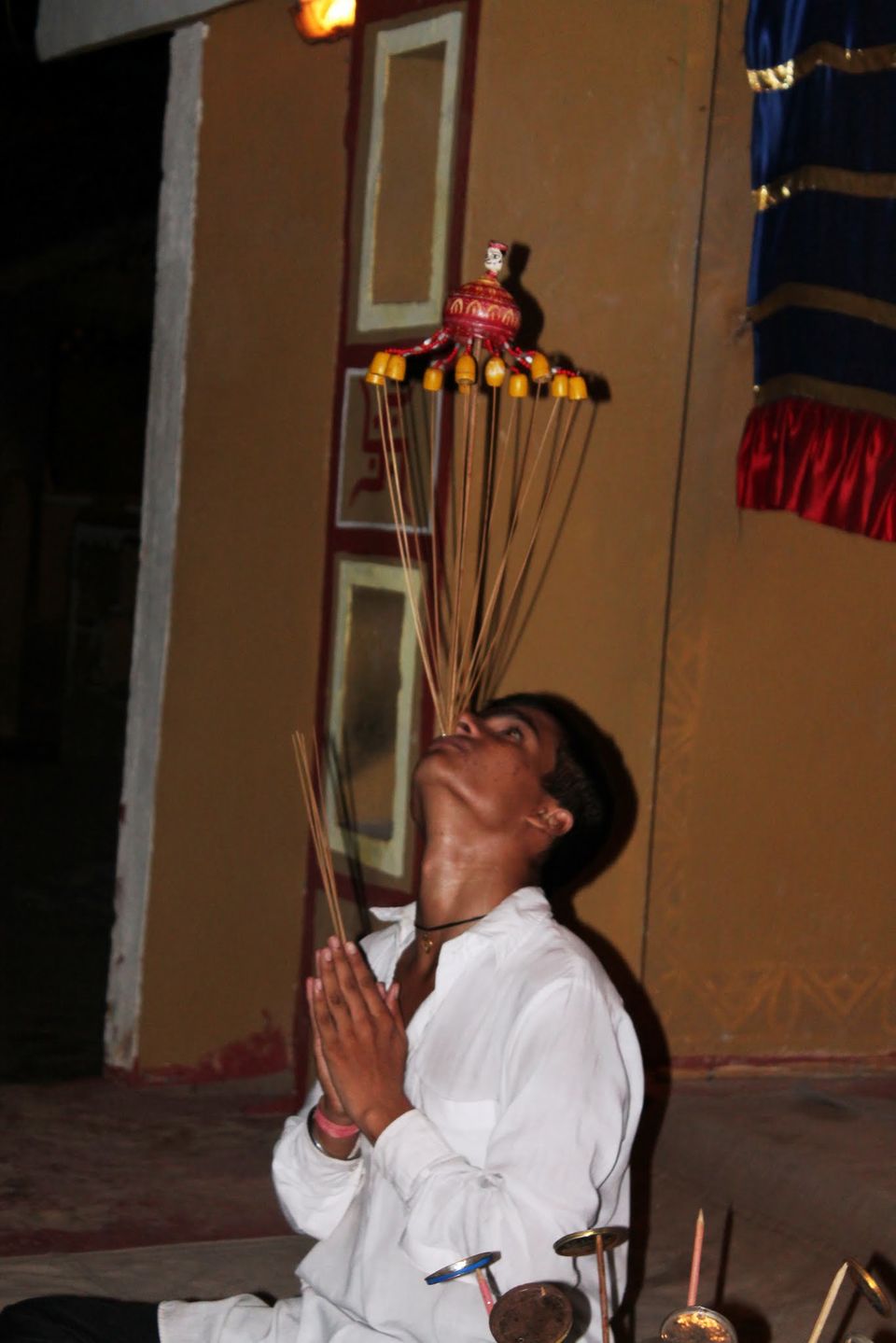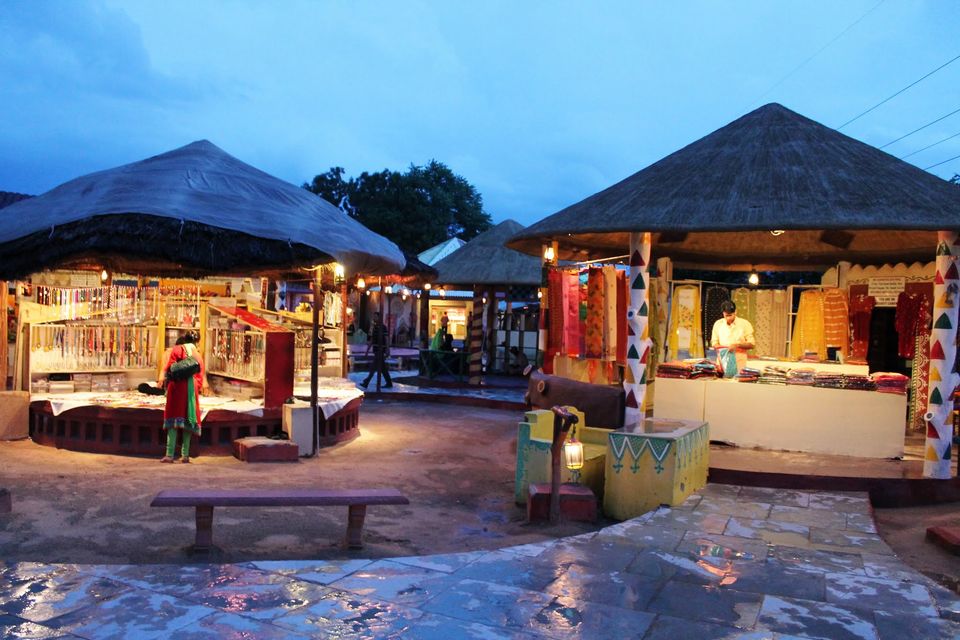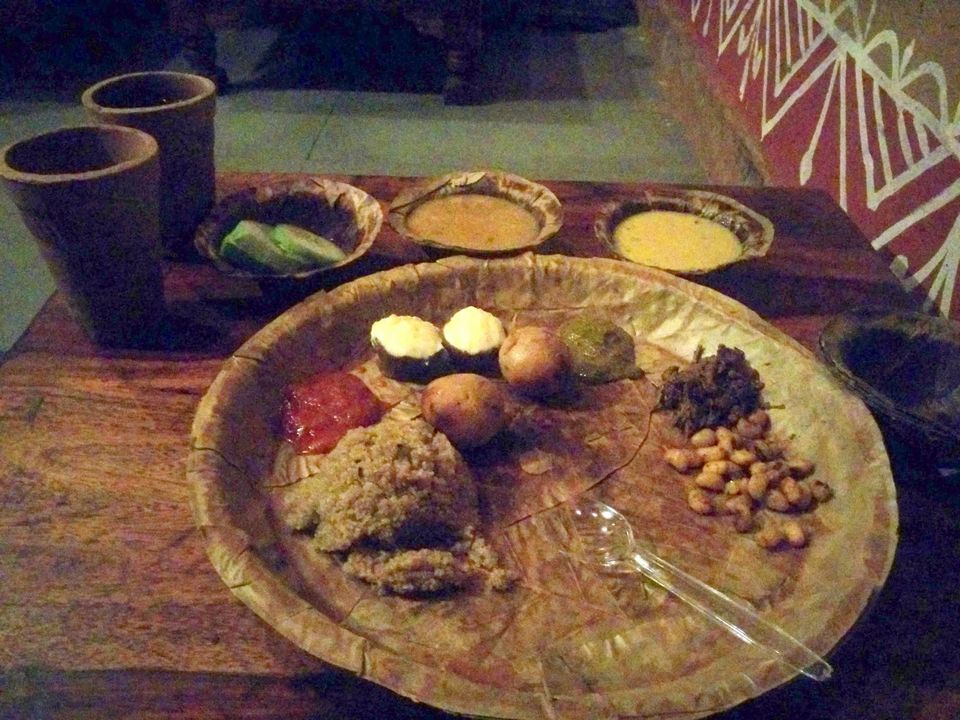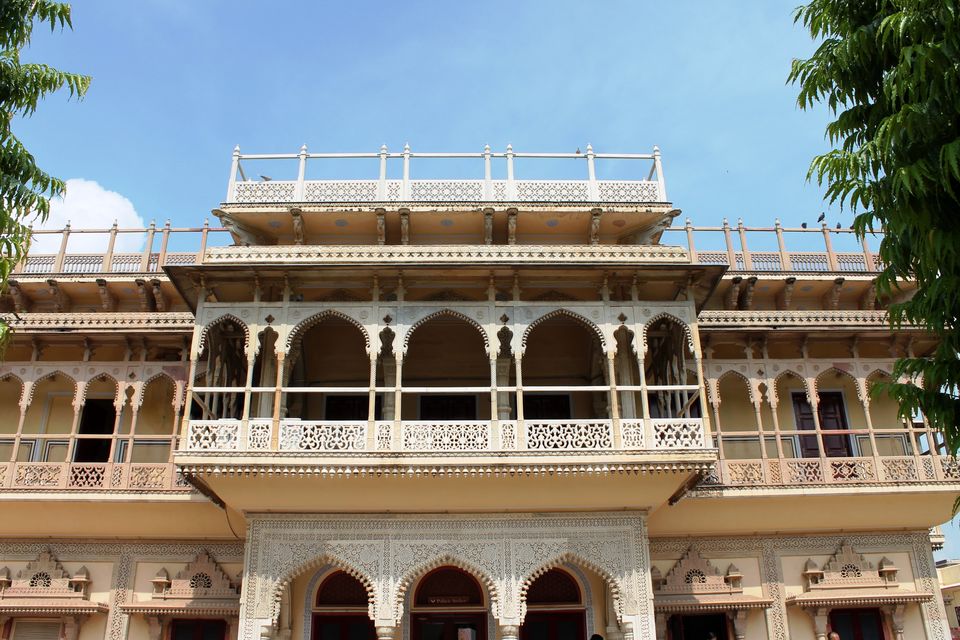 I guess I've already mentioned that we love to walk?! :) We had heard of a pathway between City Palace and Jaigarh Fort, and inveterate walkers that we are, we went looking for the sign and were brave enough to duck into the dark doorways that it pointed to. And my, weren't we glad we did! A lovely winding path took us all the way to Jaigarh, opening up very different views of both mighty forts with each step. It wasn't very long, but I'd still call it a mini-trek!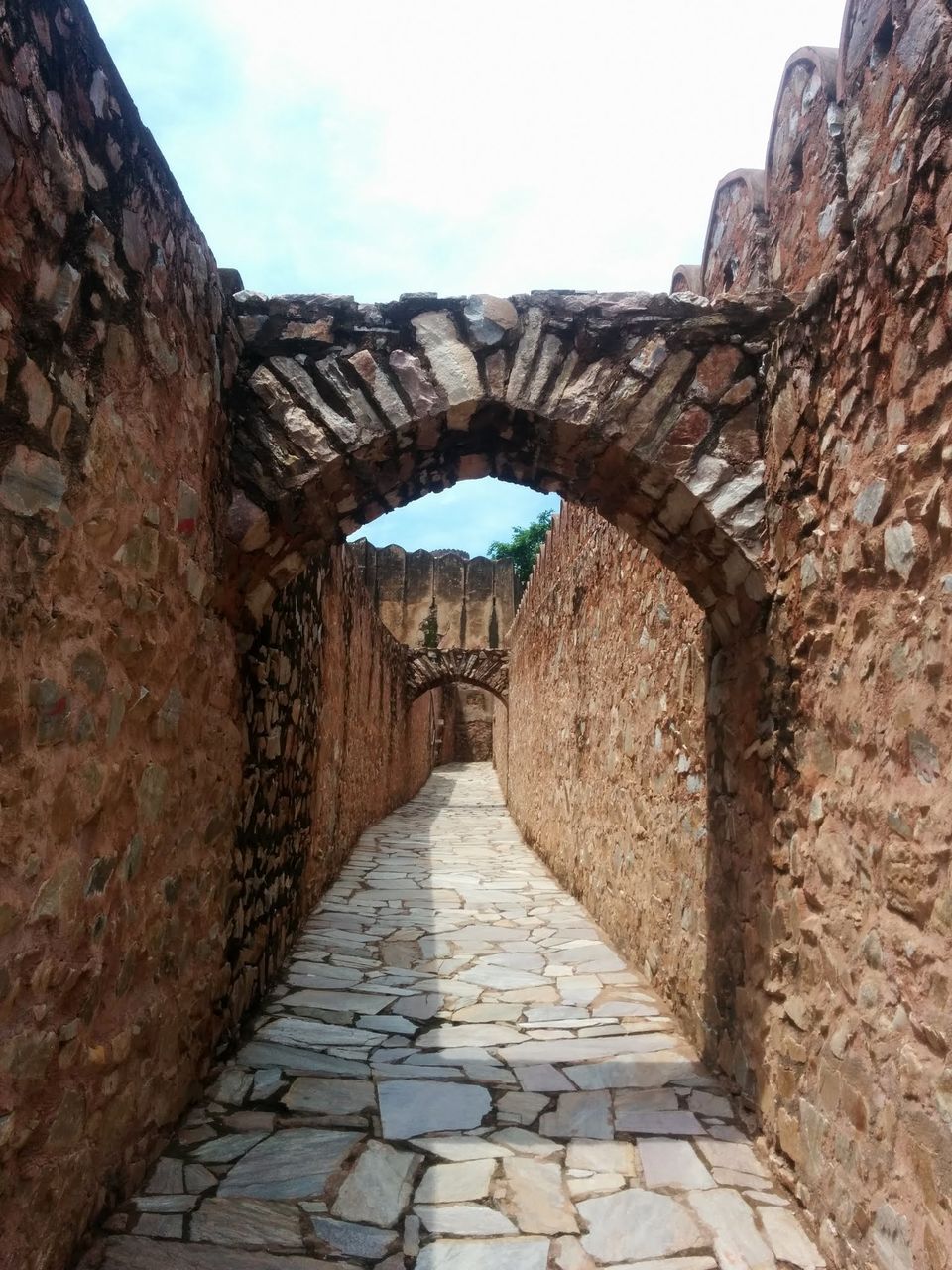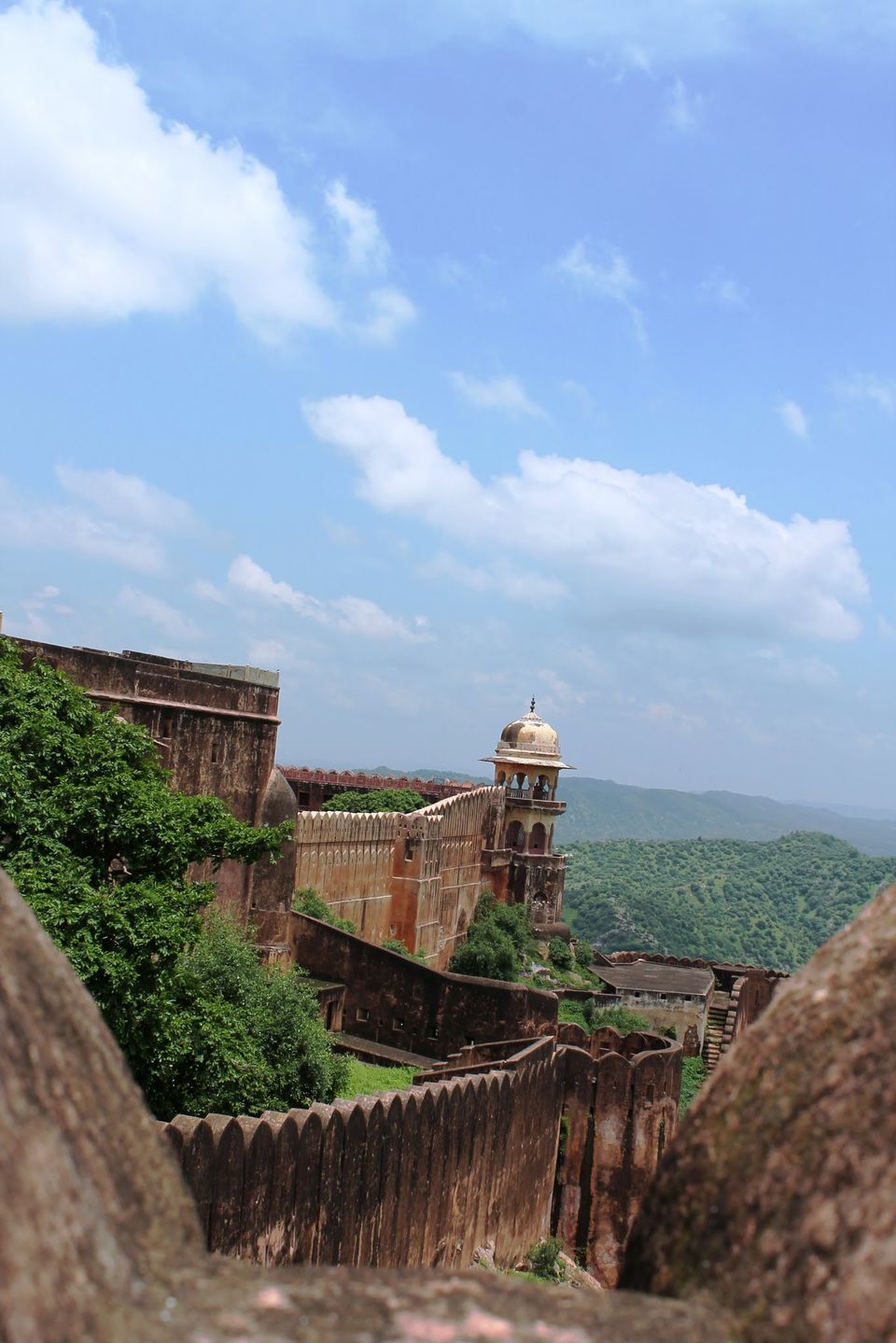 City Palace is Jaipur's centerpiece. Built 300 years ago, it still evoked a sense of grandeur and wonder as we wandered through its vast complex. We spent a few hours here our first morning. Our first stop was the museum inside Mubarak Mahal to see what royalty wore, used and created. Needless to say, each piece was resplendent and a joy to ogle at. We then wandered all around the complex to...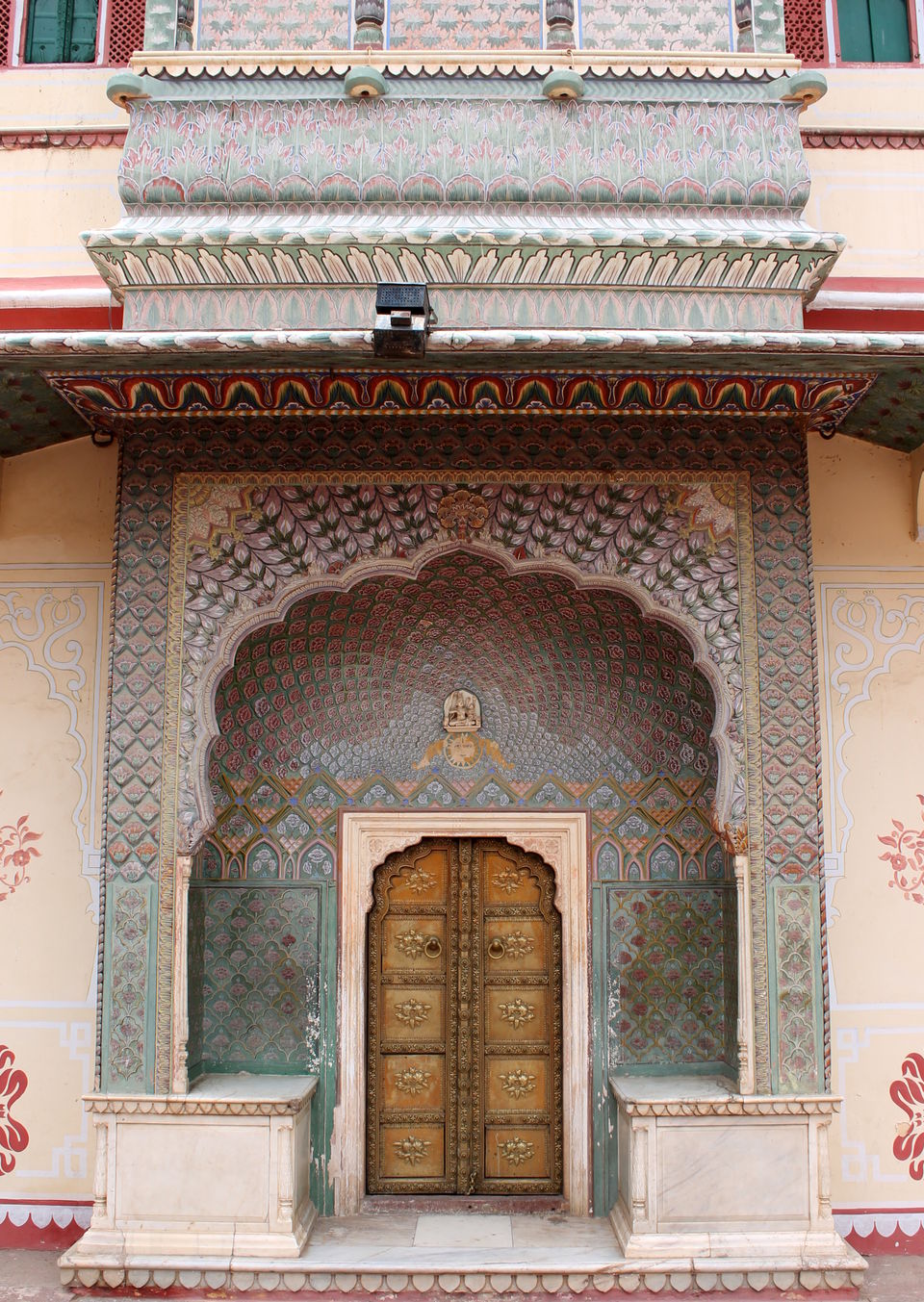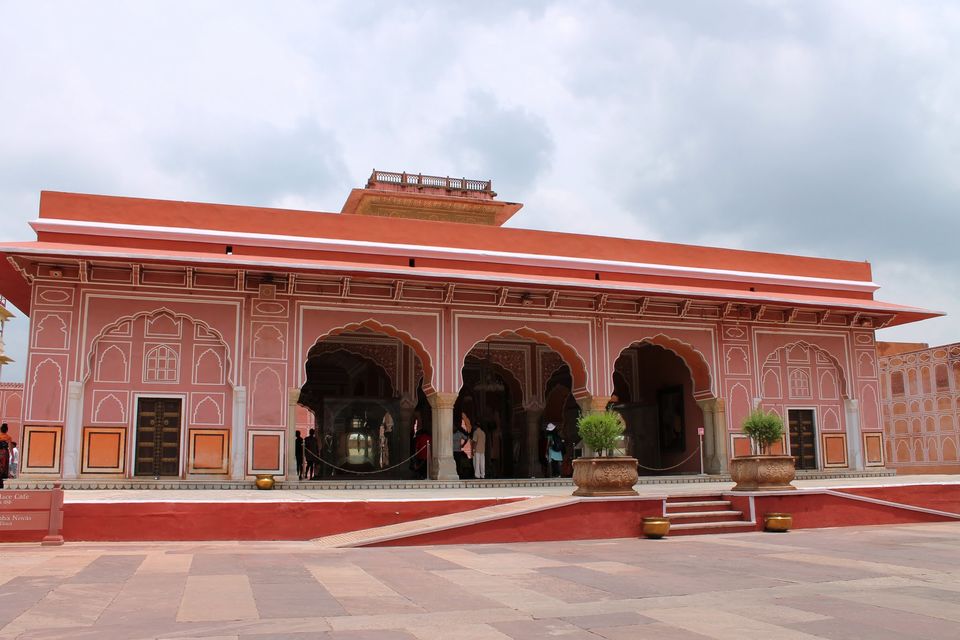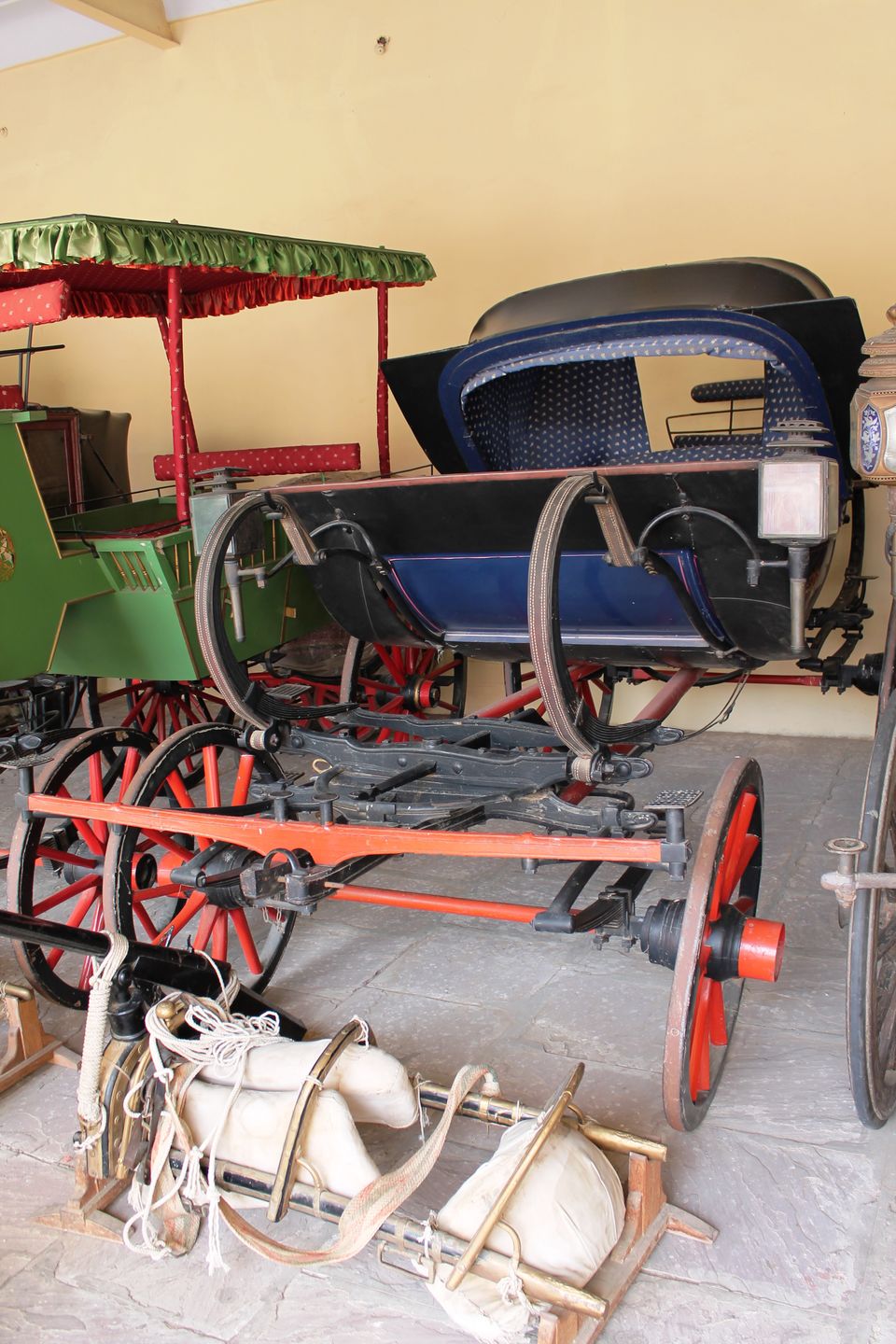 After grabbing a long lunch with a cousin, our next stop was the poster child of the Pink City - Hawa Mahal. There's a courtyard here to wander in and stairs to climb up to split levels of the famous facade. It was quite jarring though, since the main facade faces the main road in the old city and we could see a traffic jam extend for a kilometer! But if you let your imagination go wild, you can instantly be a shy queen for whom this beauty was built, watching outside and pretending that no-one from the outside world can ever see you! Quite a feeling, that one :)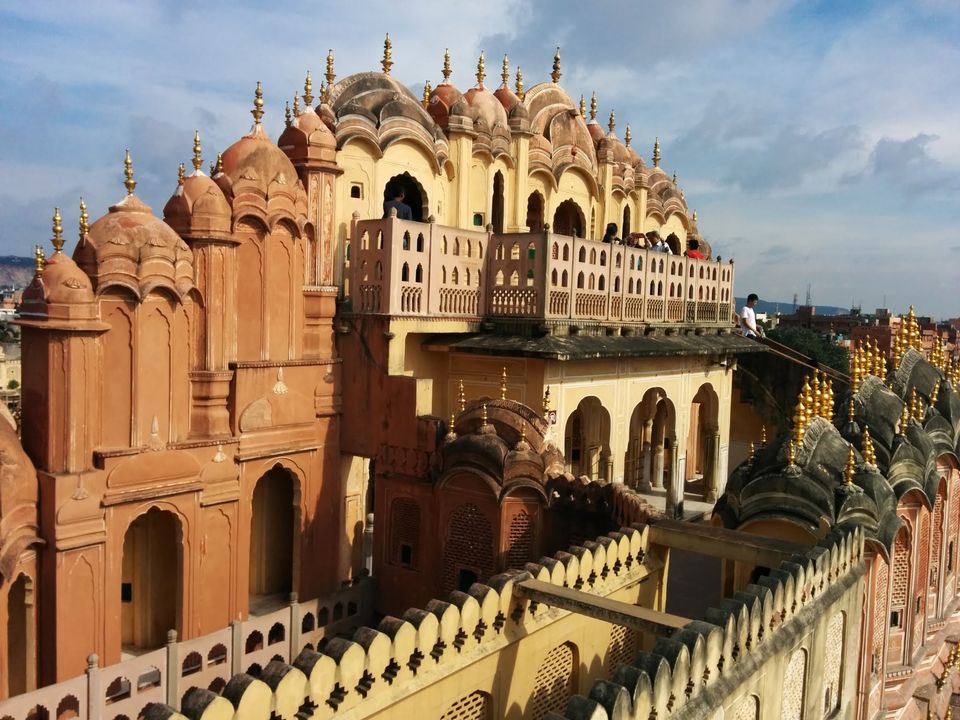 We then chose to walk to the Albert Hall Museum to photograph its facade in the evening light. So why did we choose to walk through the dusty main road of old city? Because the best way to get a feel of a place is on our two feet. We encountered old buildings, faded pink and looking like they were from a hundred years ago. But now they housed shops that sold things that our generation needs. It was beautiful to see the old and new co-exist peacefully in this little heritage corner, but we couldn't help but wish it was better maintained or made pedestrian only. Imagine what a treat that would be. Anyway. Back to Albert Hall Museum. We got a few gorgeous photos, replete with resident pigeons. There's a Coffee Day off on the left if you feel like snatching a few modern comforts as you wander through the old town :)
Sitting majestic over Maota Lake, this massive fort is Jaipur's most beautiful. Welcoming us inside was a massive courtyard, with the sun and moon gates. We wandered through the living quarters and beautifully manicured gardens till we came to the famous Sheesh Mahal (hall of mirrors). Without exception, adults discover their inner child here, there is a quirky joy in spotting our reflection in the those millions of mirrors and trying out all kinds of different faces oblivious to the crowd around (who are probably doing the same thing anyway!).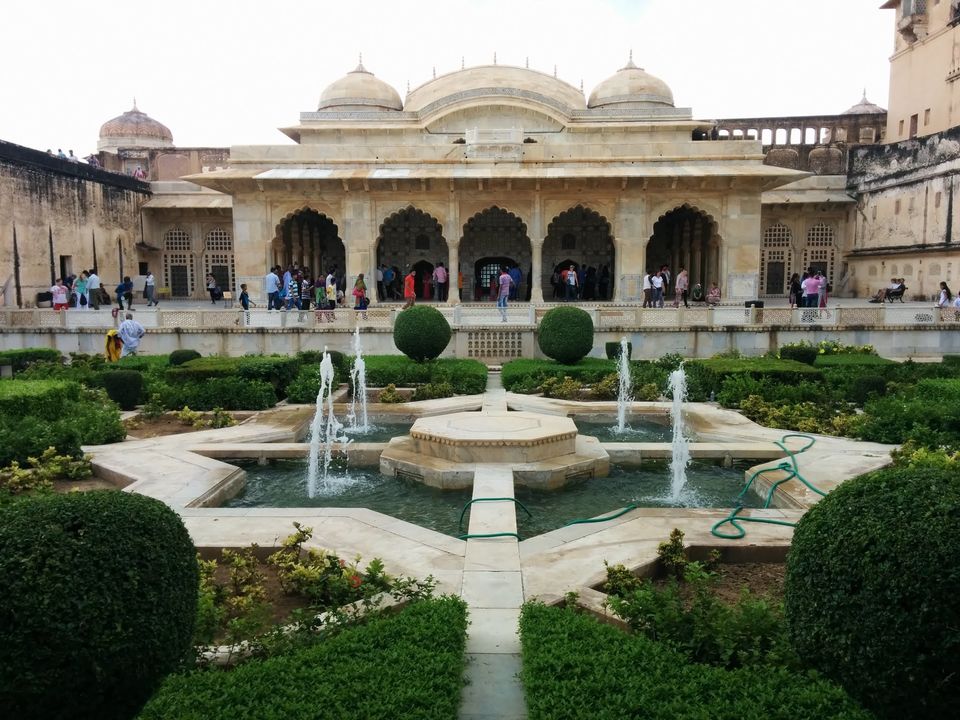 Tucked away behind the main buildings was the Zenana Mahal (queen's quarters) which are a part of all royal palaces here. It was skeletal, but a much needed respite from the hustle and crowd of the main grounds. Oh, and there's a Coffee Day right there inside the City Palace too, just head left after the Zenana Mahal :)
Jaigarh Fort is nothing but a massive shell that contained military might of yore. We walked all around its grounds which provided vantage views of mighty watch towers, walls that stretched for miles and green hills all around the place. Such a delight!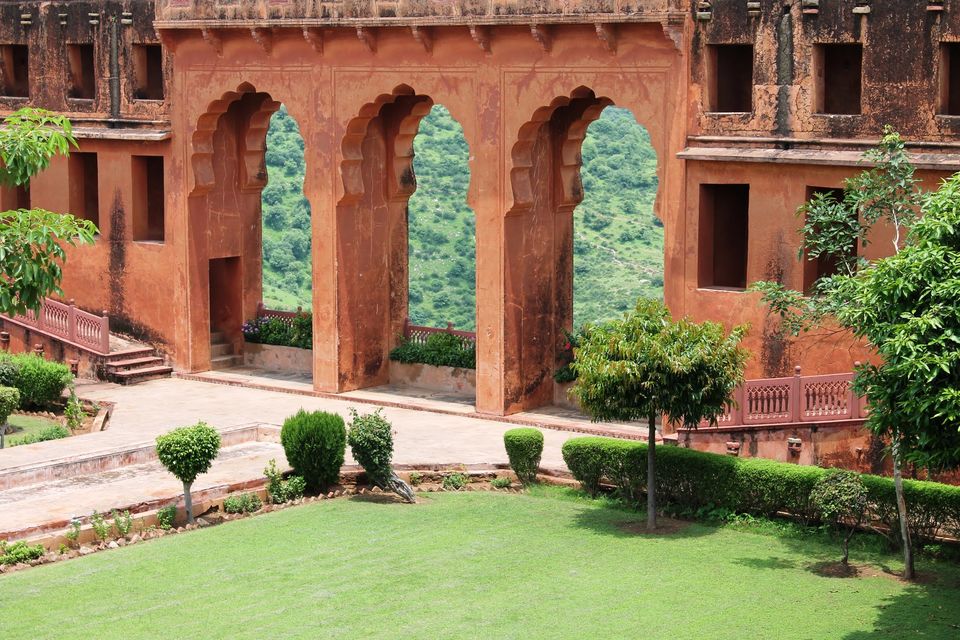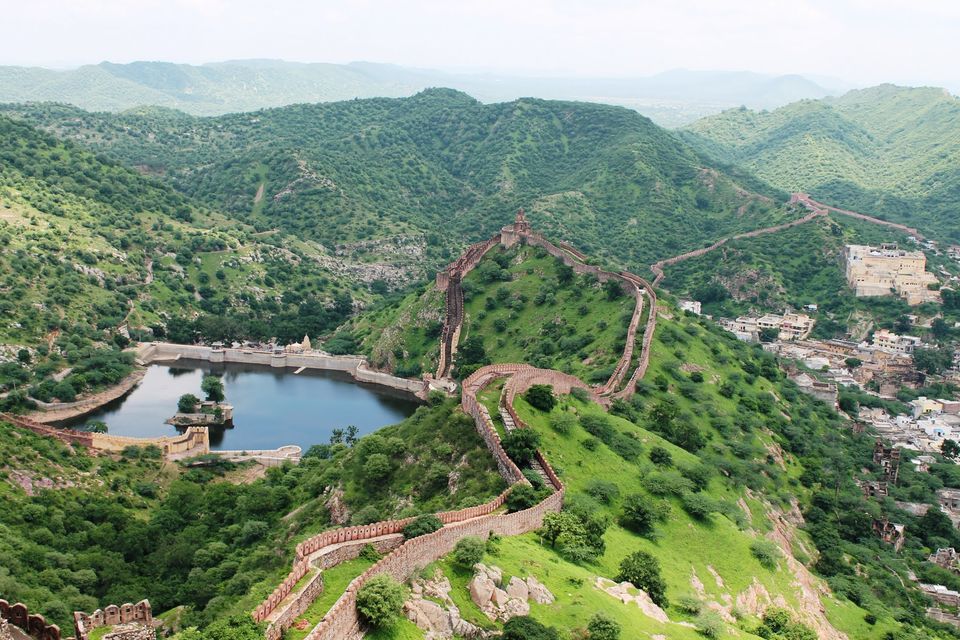 After a quick lunch stop, we then headed to Nahargarh Fort, closer to the city and hence more crowded and commercial. The sheer scale of these forts are awe-inspiring and they are a joy to just wander around in and catch the sights. Nahargarh has a unique Indo-Islamic architecture, and its onion domes still stand testament to the mighty power struggles in this area five hundred years ago.
Jal Mahal is even more close to the city, and this ethereal abandoned palace sits snootily in the middle of Man Sagar Lake. It isn't open to the public though, so we walked along the promenade, taking in the local chatter and roadside shop colours.
Frequent Searches Leading To This Page:-
jaipur tour package from delhi for 3 days, jaipur tour package for family for 3 days, jaipur tour package for family for 2 days, jaipur tour package for 2 days, jaipur tour package for couple from ahmedabad