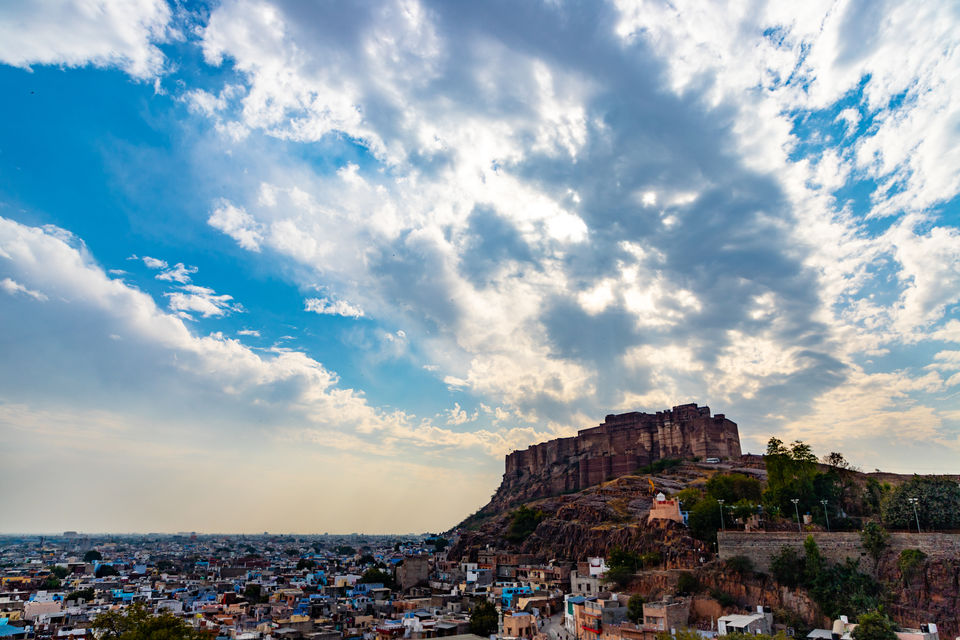 How can we only say that awesome cloudy patterns can only be seen on a specific hill station?
I enjoyed the whole scenic view of clouds and traffic consisting of people hanging out with friends at the top of the city area.
Yes, Jodhpur has a beautiful location called Mehrangarh Fort which is at some height as compared to rest of the city. I felt the chilling breeze through my window, and I saw the awesome patterns of clouds formed with a total blue sky, 'blue means real sky blue'.
So, as a photographer, I got up, left my editing and went out with the camera. You can see the moving clouds in a the video above on my Instagram post attachment.
I had a coffee at the Clock Tower market in a cafe named Cafe Royale. I must say, it was good. Try coffee there sometime!!!