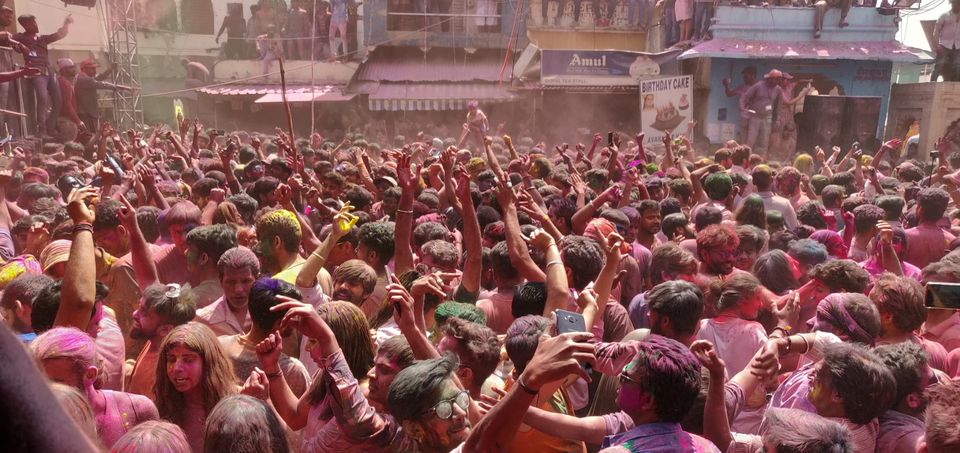 India is a country where every festival has its own importance and significance. And be it Hindu, Muslim, Sikh or Christian all celebrate these festivals together. Some cities are popular for celebrating some festivals in their unique style like Vrindavan is famous for Brij ki Holi and so is Pushkar famous for Holi celebration. Holi is a festival of colours, joy, happiness, dance, music, etc.
Tourists from all over the world come to Pushkar for playing Holi. Pushkar is a small town in the Ajmer district of Rajasthan bordering the Thar desert. It is set on the Pushkar lake with 52 ghats where pilgrims take a holy dip. Pushkar is also famous for Pushkar fair/Camel fair which is organized in the month of October/November.
There is no direct train to Pushkar, so to reach Pushkar you need to reach Ajmer first. I took the overnight express train to Ajmer and from there you can either take the local Jaipur-Pushkar passenger train or can take the bus which takes 25-30 min to reach Pushkar.
If it's your first visit to Ajmer then do visit Ajmer Sharif Dargah it is hardly 1.5 km from the Ajmer Railway Station. You can walk or you can take the shuttle auto to the Dargah, autowala charges 10 Rs. Do not worry about your luggage, there is a cloakroom next to the Dargah and they only charge Rs. 20. Dargah is always crowded with pilgrims but still, you can find peace, stillness, and harmony inside. On your way back from Dargah do not forget to eat 'Kadhi Pakoda' from chacha's shop. Ahhh! it was so yum and mouth-watering.
The setup for celebrating Holi in Pushkar is appreciable. Maali Mohala is the place you should head straight to play Holi. On the day of Holi, the Maali Mohala square is the hell of a crowded place from morning to evening. On the one side loudspeakers and the DJ were set up. The organizer with his gang stood on the terrace to look for bad men. The police and the organizer's men were spread on the ground for security. If they caught anyone harassing or teasing a woman, they directly threw them out of the crowd. And then the party continued thereafter. All the cafes, terraces, etc on that square were filled with people. There was a shower of gulal(red holi colour) and rose petals. People danced like crazy from morning till noon.
In the evening the Pushkar lake looks very calm and pleasing. Everyday evening aarti is performed on the ghats of Pushkar Lake. The town has numerous temples but some of the popular temples are:
1. Jagatpita Brahma Mandir, it is said that it was built in 14-century
2. Savitri Mata Temple, it is clearly visible from Pushkar Lake
3. Ranji Temple, it is situated near the Maali Mohala
Do not forget to eat falafel and kadhi with palak pakoda. You can find numerous shops next to each other for falafel. And kadhi pakoda is usually available for breakfast. Also on Holi taste the Rajasthani Malpua and Ghewar. There are a variety of cafes and roadside food available in the Pushkar. And each one has its own taste and flavour.
Holi hai!!