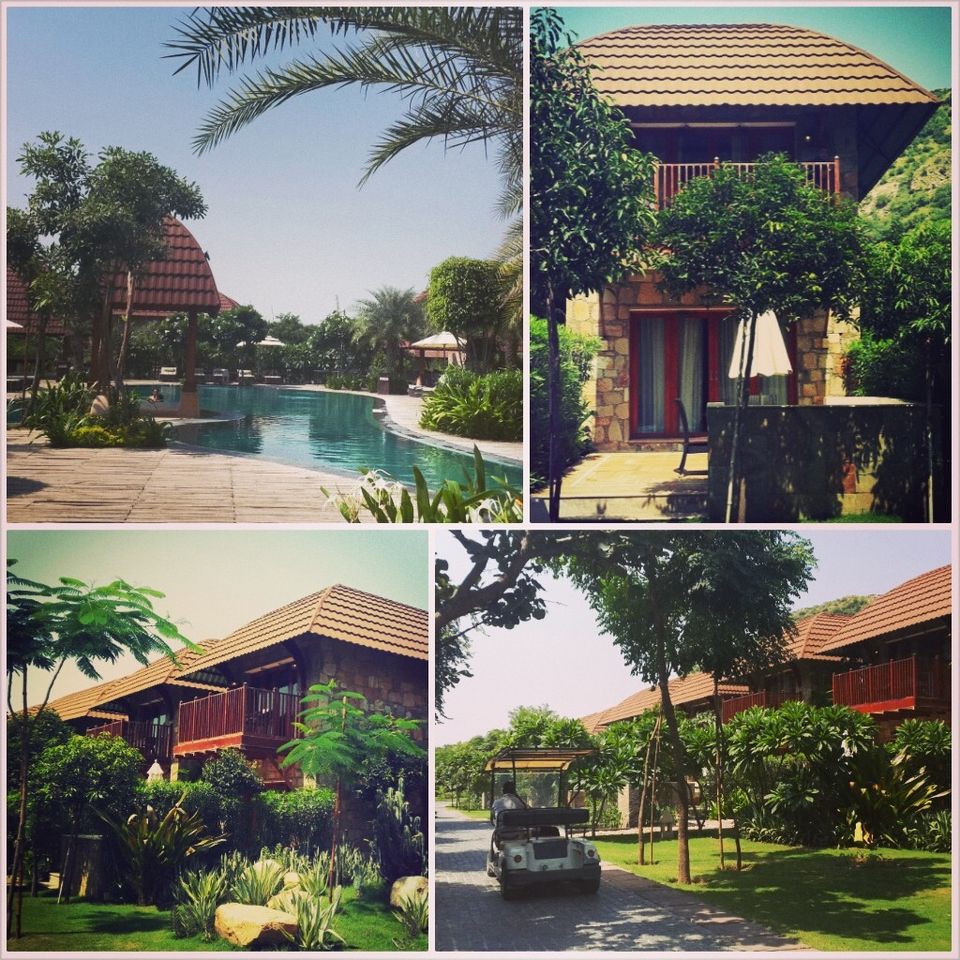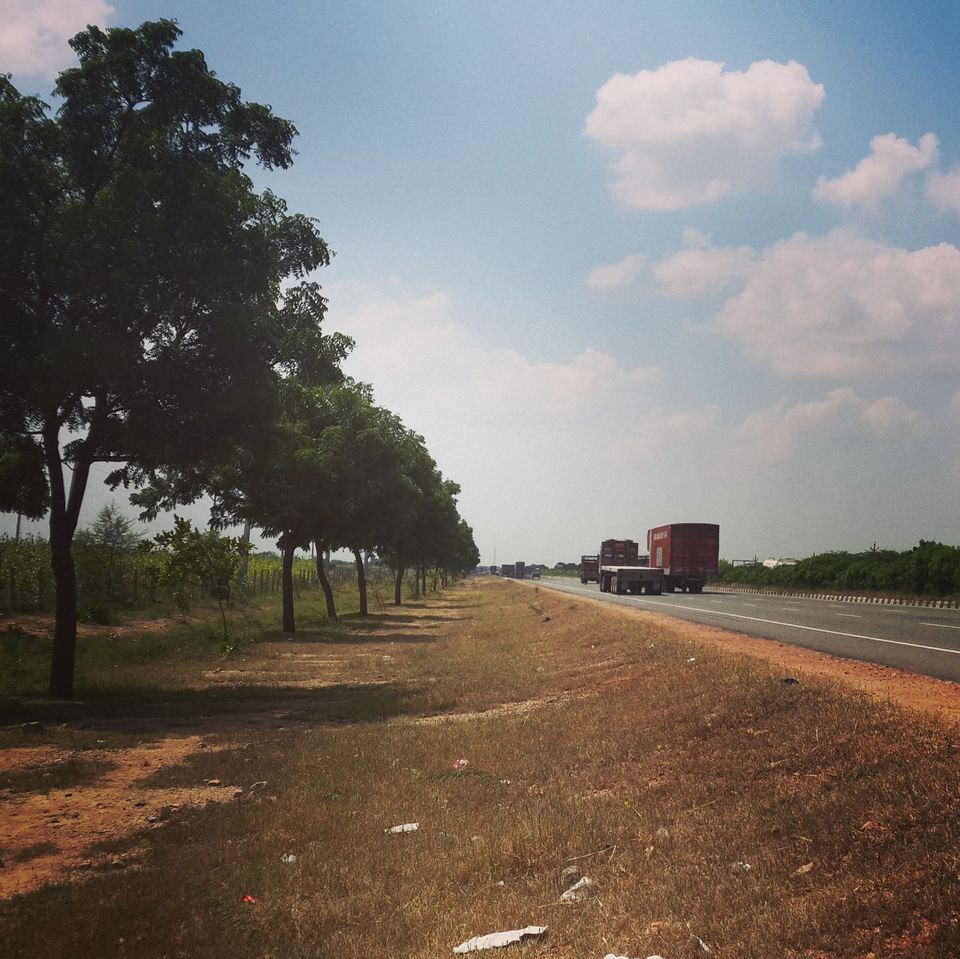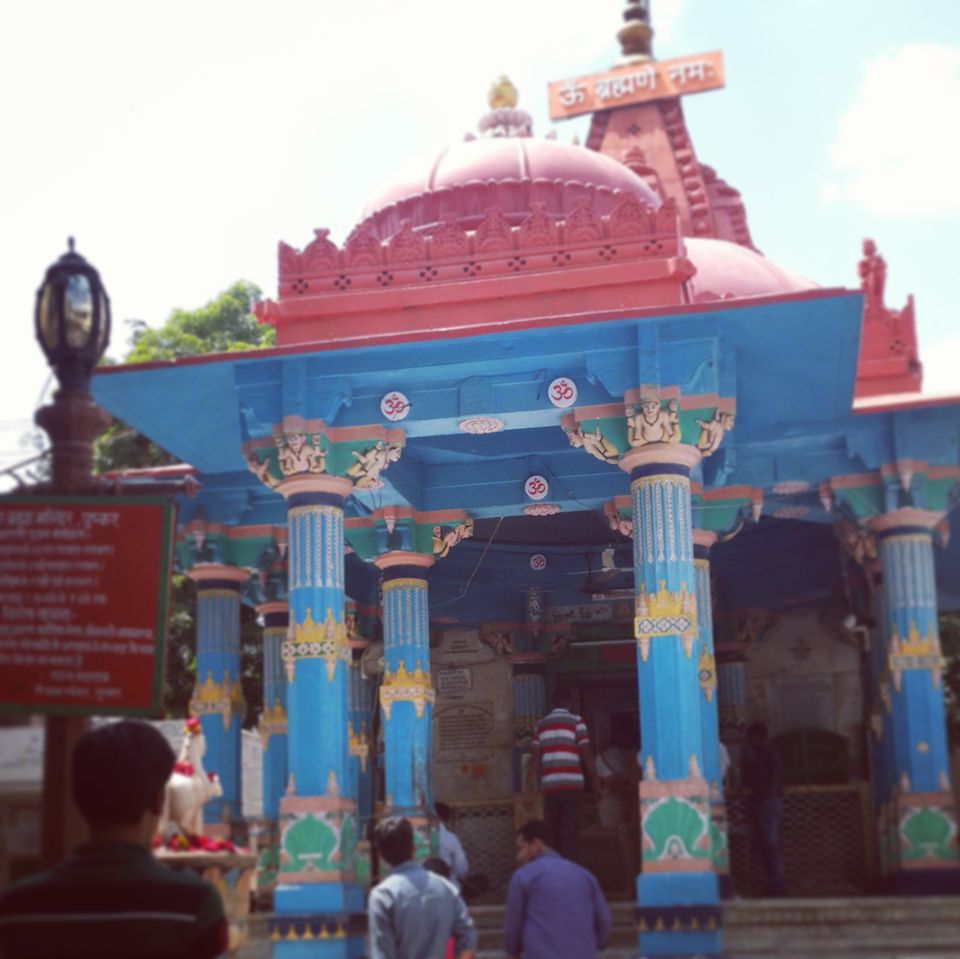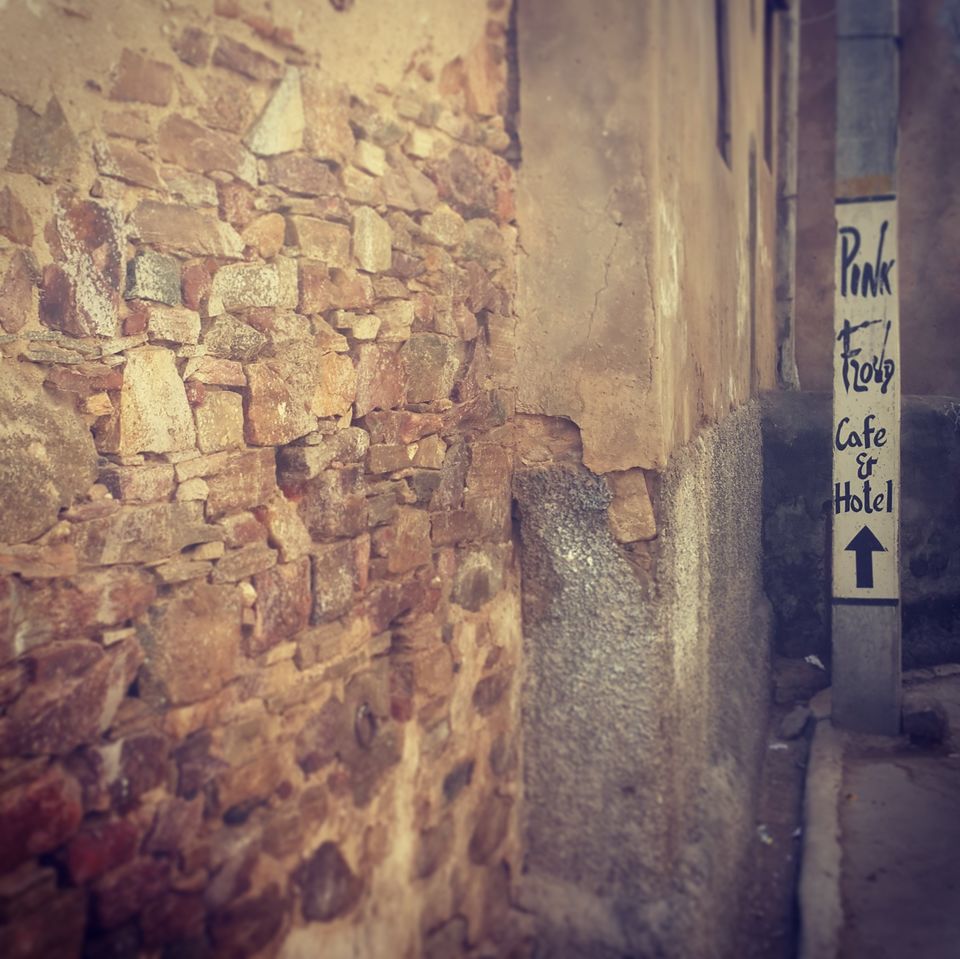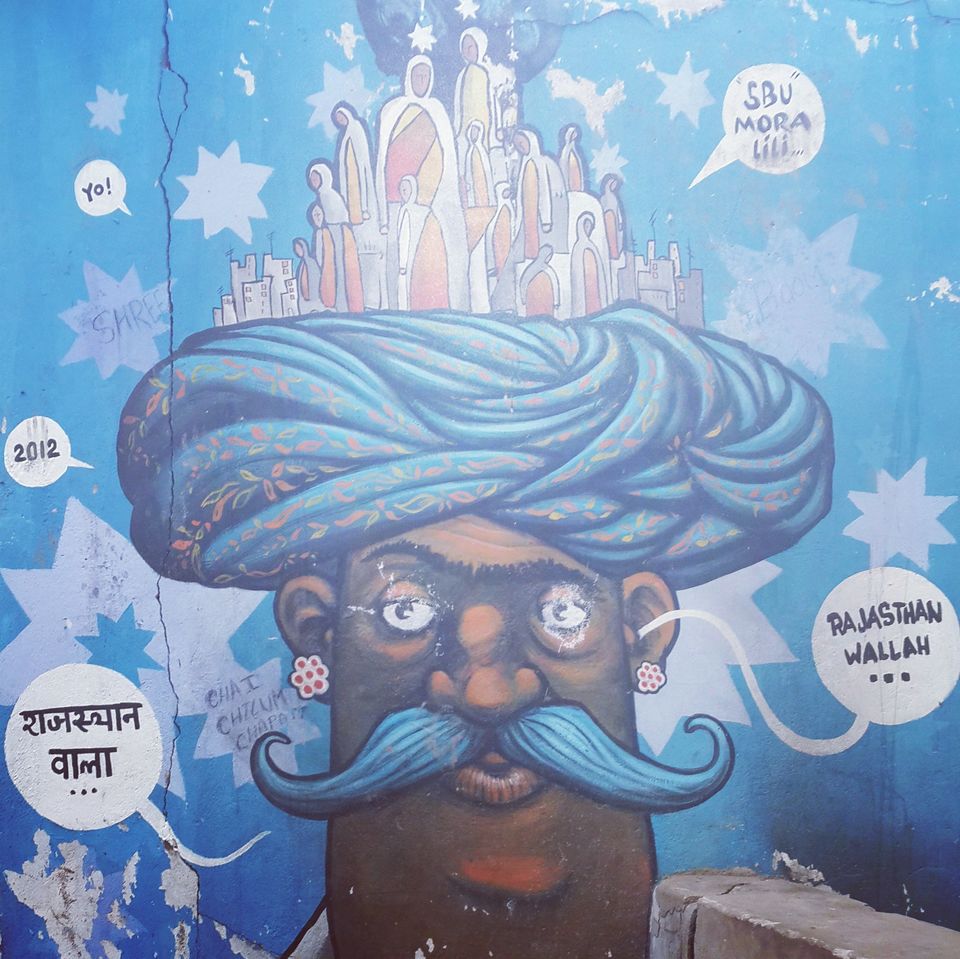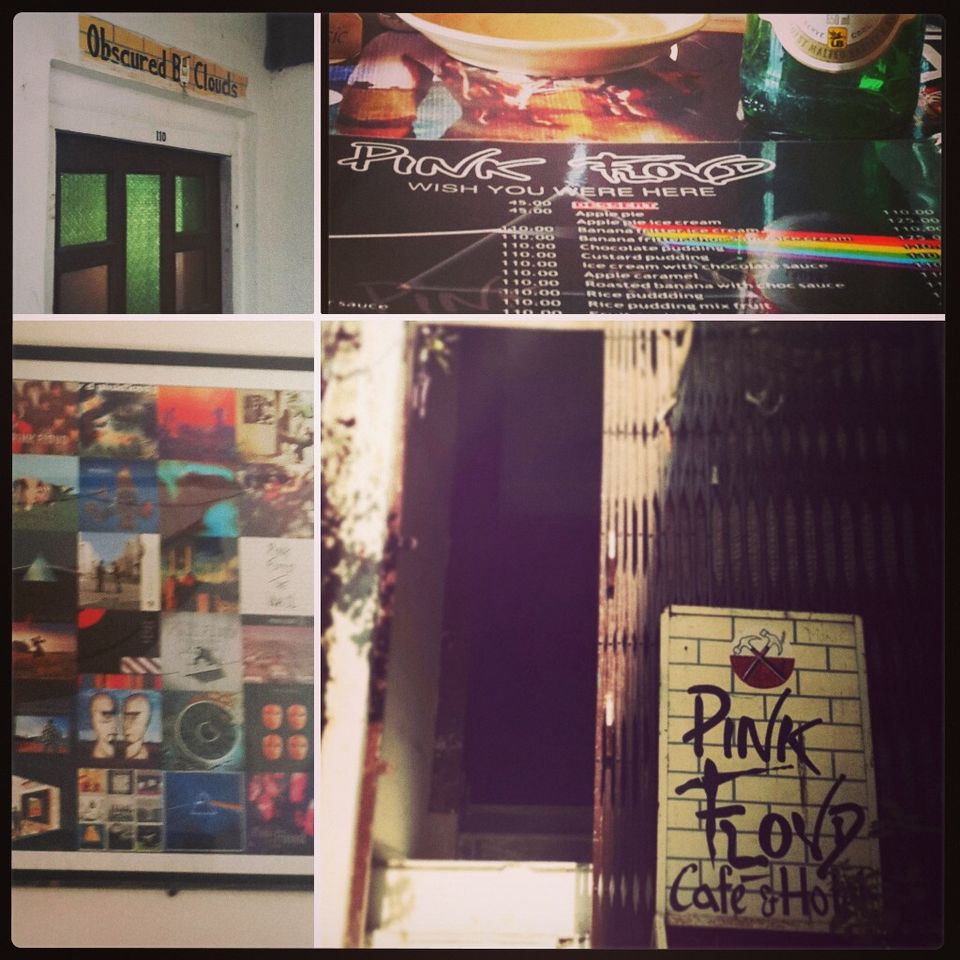 If there is one thing that Pushkar is known for, it is the famous Pushkar Mela; the camel and livestock fair  that is held here annually which attracts throngs of tourists from all over the world. And if there was one particular time that I did not wish to visit Pushkar, was during the mela! Don't get me wrong here, I'm sure the Pushkar Mela must be quite an experience, and maybe one day I might just visit, but for my first trip to Pushkar I wanted to go beyond the mela and discover the place for itself and not a phenomena.
So it was decided that during my short visit to my friend's place in Jaipur (more on Jaipur coming up soon), we would visit Pushkar and Ajmer for a day. We set out by road for a blissful 2 hour drive, crossing the beautiful fields by the sides of the highway, making a quick stop at the famous Dargah Sharif in Ajmer which attracts devotees of all religions throughout the year, as its believed that any wish made here is granted. Well, obviously I made mine and now I'm hoping that it does get granted!
Don't go as a tourist to the Dargah. Go there if you truly want to visit the place for what it is. It's crowded, hot, you cannot enter without covering your head, you have to be dressed appropriately and you won't get much time at the shrine. But what you will experience and see is the belief in god that the thousands who come here have. Personally I loved it, even though I must have spent barely fifteen minutes in the Dargah. Since Pushkar is only twenty minutes away from the Dargah, it's best to make a quick visit en-route Pushkar itself.
Having reached Pushkar we decided to straightaway head to the "Pink Floyd Hotel and Café" for lunch before checking into our hotel. If you are surprised to hear of such a place in Pushkar, well don't be, as Pushkar is a hippies' paradise. The town has certainly molded itself as per the likes of the many foreign tourists that visit all through the year. 
You will find many more small cafes and eateries serving Israeli and other European cuisines. Some of the popular cafes being "The Funky Monkey Café", "Out Of The Blue", "Sunset Café" , "The Rasta Café" and of course "The Pink Floyd Hotel and Café". A very important thing to be mentioned here, is that you won't get any non-vegetarian fare anywhere in Pushkar, but let that not stop you from trying out some really good food at some of the cafes here. Another thing that you won't find here is alcohol, although some cafes do serve beer on the sly, Pink Floyd being one of them. So it's best if you stock up on the liquor before heading into Pushkar.
We went to Pink Floyd, well purely out of curiosity and because Pink Floyd happens to be one of my favorite musicians. The food is not something that I can rave about here, but it's a must visit for all music lovers as this place is like a shrine of sorts to Floyd! They have Pink Floyd posters all over the place, they play Floyd on the stereo and heck! Even their rooms are named after Pink Floyd albums! Imagine telling someone, that you were staying at the 'Dark Side Of The Moon'! The owner though is a bit of a piss off as he won't let you take pictures of anything inside, although I did manage a few clicks on the sly. Also do not be alarmed if the waiter there casually asks you if you'd be interested in ganja or hash. You can buy it if you want some and if you don't, then you can just politely decline. No one is judging!
Post lunch we checked into our hotel, The Ananta Spa And Resorts, which is situated a little outside the town of Pushkar. A beautiful property set amidst the green hills with breathtaking views from every room, and availability of non vegetarian food, I couldn't have asked for a better place to be my home for the night! After hitting the pool and downing some refreshing cocktails we decided to head into the town again. What I expected was to see the streets buzzing with activity and bustling with people, what I actually saw was just quiet narrow lanes, barely any people and a strange eeriness in the air. A little taken aback and a little bit cautious we made our way to the end of the lane where "Out Of The Blue", one of the definitely go-to cafes was situated. We tried out some Israeli food and even though they were all vegetarian they were fabulous! I highly recommend this place just for the delicious food, if you don't mind the mosquitoes and lizards and millions of other insects that will give you company there.
Don't get startled if random men on bikes approach you as you are walking down the lanes and give you information on "Raves" happening at a distance and literally recite the hallucinogens that you will get there. Apparently it's normal, as lots of raves happen here. My advice, just keep moving unless you want to attend one.
The next day we decided to visit the famous and the only Brahma temple in the world, and yes it happens to be in Pushkar! There's actually an interesting back story regarding this too, but that some other time or you could just Google it! No trip to Pushkar is complete without visiting the sacred Pushkar Sarovar, a prominent place of pilgrimage for Hindus. The lake is surrounded by 52 ghats (gateways leading to the water), where pilgrims throng in large numbers to take a holy dip, especially during the 'Kartik Poornima'. Be wary of the local priests who may try to force you into donations and pujas. Go for it only if you want to.
If you still have some time, take a stroll around the Pushkar market, where you can pick up some interesting jewelry, mojris, colorful dupattas etc. Pushkar is an interesting place to visit, especially to see the balance between the religious importance of the place and the hipster attitude it exudes!