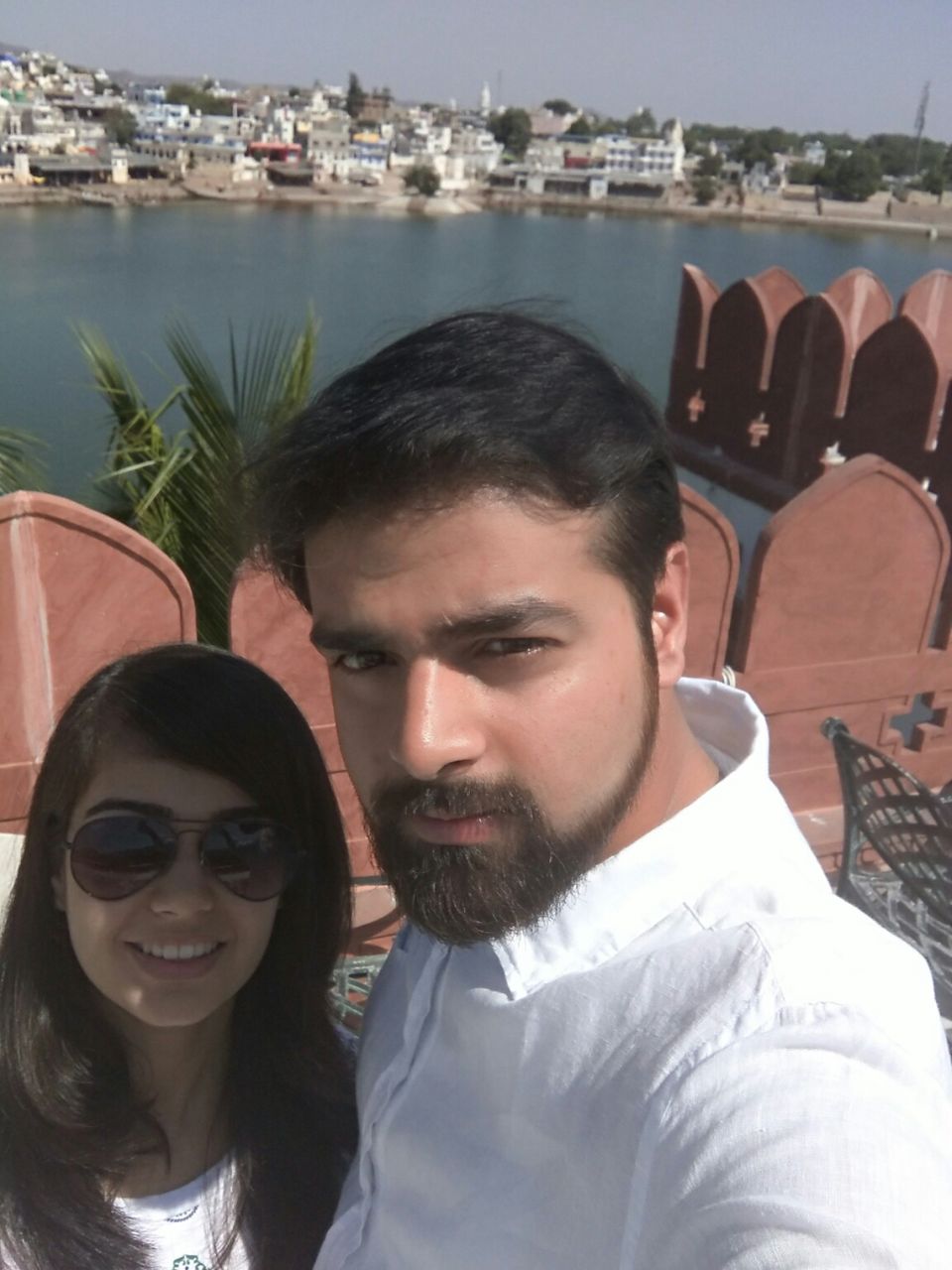 At the onset of this blog, I would like to put in a brief disclaimer. This won't be about giving out intricate details of the itinerary, the pit-stops and rating of restaurants. Nor it would be about telling you how to reach via any means of transport – You will find all these details on several Smart Apps in your phone. This would all be about the experience and encourage you all to visit Pushkar.
Rajasthan, the largest state in India, has a lot to offer to those who want to go beyond the beaches and mountains. Widespread geography, changing demographics, local cuisine, folk music, palaces, forts, safaris, lakes – there is no dearth of places to explore if one sets out on a trail to cover the length and breadth of this magnificent state. Capture it on your lens, on your canvas and in your diaries – because each city in Rajasthan is a story in itself.
Proximity to Delhi NCR and a superb connectivity by all means of transport, could be one of the reasons why I have been fortunate enough to travel to several places in Rajasthan. Alwar, Ranthambore, Jaipur, Bikaner, Udaipur, Kesroli, Neemrana – each of these cities had its own charm.
During one of the many extended weekends we had this year, it was on 29th September that I and my better half, Panvi, set out for our second expedition in Rajasthan – after having been pleasantly surprised by Udaipur last year. Our plan was to set off for Pushkar, spend a solitary night there and leave for Jaipur the next day, where we would spend a major share of our time. But little did I know that I would be left longing for more and contemplated even staying back and miss out on Jaipur. If not for a stay already booked at one of the fancy hotels there, we were completely sold out to the idea of spending more time in Pushkar, a city located 15 kms away from the hustle bustle of Ajmer)
Growing up, learning through the books and television (internet used to be a luxury back in 90s and early 00's), most of us have known Pushkar as the only city in the world which has a Lord Brahma temple, revered as Creator of all beings in Hindu texts. It is in fact also known as "Tirtha-Raj" (The most important Pilgrimage for Hindus).
The highlight of the city, around which most of the tourism revolves, is the Pushkar lake. The Holy lake has 52 "Ghats" (Series of steps leading down to a waterbody – mostly a lake or a river) where pilgrims arrive in large numbers to take a bath. It is believed that a dip in the water cleanses you of the sins and cures skin diseases. It surprised me when one of the staff members of Hotel Pushkar Palace (our accommodation in the city; located adjacent to the lake) told me that people from all religions and beliefs visit the lake and take a bath. More than 500 temples of varying sizes are located around the lake – inviting a plethora of pilgrims throughout the year.
But the alleys of Pushkar hold much more for its tourists than temples. It is a city where cultures converge. Where tradition meets change. That while you would wake up to the sound of Prayers and Hymns in different temples, you may end up listening to classic rock music of 70s and 80s being played across different bars & pubs in the city. While you may not find a Hard Rock Café there, you are unlikely to miss out on Pushkar's very own Heart Rock Café.
Being foodies, we had done our thorough research on not missing out on places worth visiting to grab a bite or two. La Pizzeria was our first stop in search of our first meal in the city. Several eateries and shops in the town had their menu, item and price lists written in Hebrew, apart from English of course.
Pushkar, as we found out, is one of the preferred destinations of people who travel to India from Israel.
And that's where the beauty of this city lies. While it holds sacred importance for those who travel there for religious purposes, the sheer stillness and tranquil nature of Pushkar attracts those who want to break away from hustle bustle of a metropolitan city. You will witness saree clad women with their heads covered and then there would be foreigners roaming in the city wearing clothes which a lot many Indians would consider brave or even taboo in bigger cities. But no one gets bothered there – each to its own. No rising of eyebrows, no passing of vulgar comments, no one judging your clothes, no eve-teasing or anything which would affect the image of this city. Pushkar soaks in all the ingredients, each local or a tourist pours in it and serves a dish which suits every pallet.
Sit by the lake side, roam around in the streets to do some local shopping, seek blessings from the almighty (if that's your calling), enjoy a relaxed evening at Pink Floyd Café – while listening to greatest Rock Hits of all time, sip your coffee on a rooftop restaurant, which would seldom taste better in your office cubicle or in your living room and oh, if you look up, you will for sure witness stars in the night sky, what is now a rarity for people living in Delhi NCR.
While I know that Pushkar during the time of Pushkar Fair is when the city is brimming with energy, there is a lot for one to experience even during its quiet days. This is a place where you may not need alcohol to have a heart to heart talk with your loved ones. The sheer high in the air will allow you transcend your emotions into words. In words of Pink Floyd:
"I took a Heavenly ride through our silence,
I knew the Moment had arrived
For killing the past and Coming back to Life"