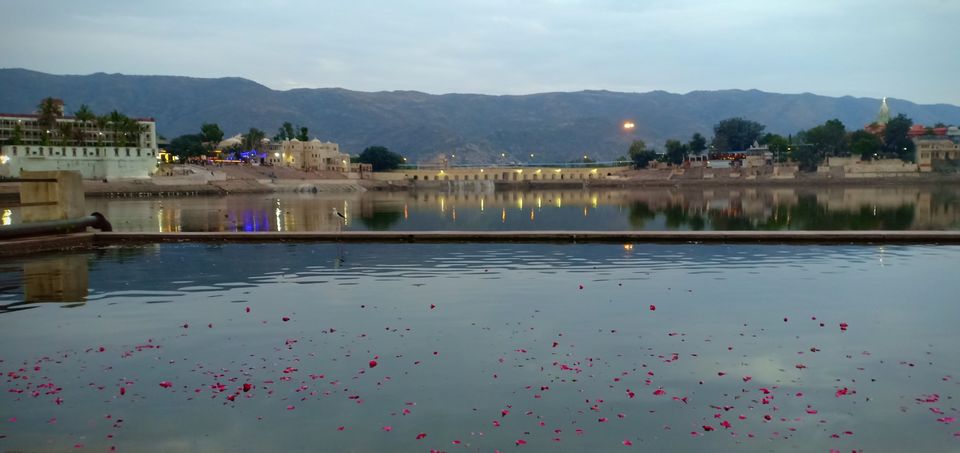 Dear friends this is a continuation of the last blog "Bangalore to Diu on a motorcycle". I am going to start my journey from Ahmedabad Gujarat to Pushkar Rajasthan on a motorcycle to meet my team Bulls Of Mysore, a motorcycle club from Mysore who was currently exploring Jodhpur and was about 250kms away from Pushkar.
My day started at 5 AM, it was one of the coldest morning I have experience in Ahmedabad, it was 12 °c shivering while fixing my saddle to my bike. Since the Ahmedabad Jaipur National Highway was under maintenance, Google maps took me on a faster route on the state highway which was truly wonderful for a morning ride. Please check the map attached, I had about 600kms to ride and I was stubborn to cross the border with Rajasthan and take my first break. After reaching Abu Road I stopped on a road side dabha for a chai and a bite. Later made it to Pushkar around 4 PM, found out my team would take some more time to arrive. So I go find a place to stay and fresh up while I wait for the team.
It was a mix feeling of emotions busting in me soo excited to see all of them on there motorcycle gear up and successful complete the journey. They all arrived just before the sunset and the accomodation was brilliant and everyone was happy. We were now 13 in number had a little army of our own. So after soaking up the sunset everyone fresh up and went by foot to explore the city.
Pushkar is a city surrounding by hills, lake in the centre settlement is all around the lake. It has one main road that cuts from North to South with very colourful market. You will find all kind on national in there groove. It gets all beautiful by the sunset and transform itself to a hippie city. It is pure veg place and no consuming alcohol. At one end of it is the world only Brahma temple, we went for a walk quickly got into temple seeing it's less crowded. The energy of the place did calm our souls and was very peaceful. We grabbed a falafala a massive veg roll, I ordered for there special Ganga roll comes with 3 different cheese and can customise the filling. We took our roll went by the lake side to eat, I bet you can't finish one. Later back to our rooms sat around the fire and laughed the night out.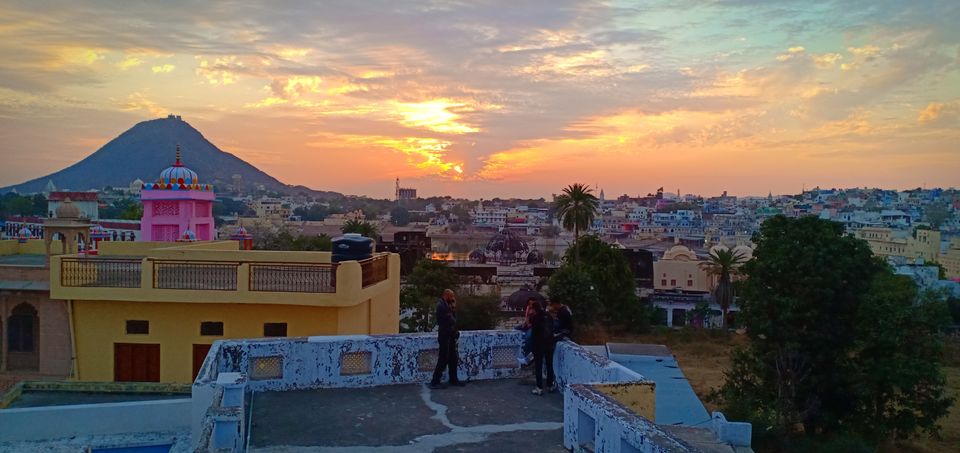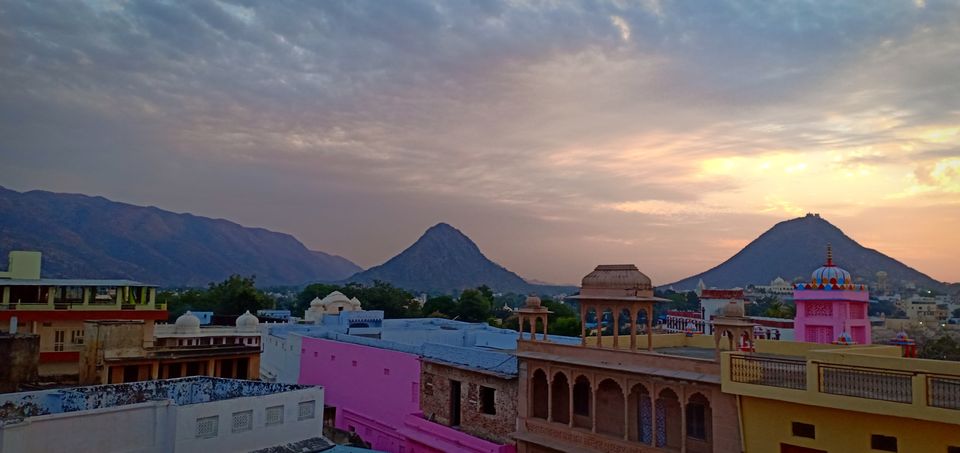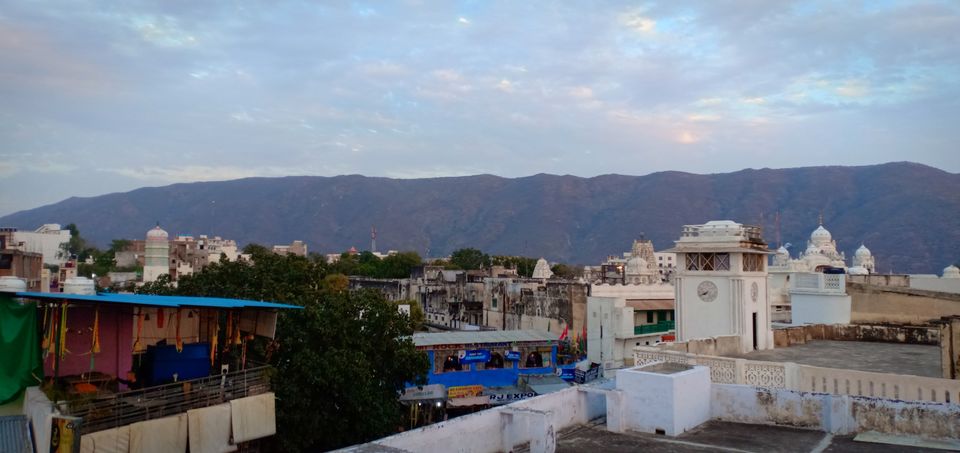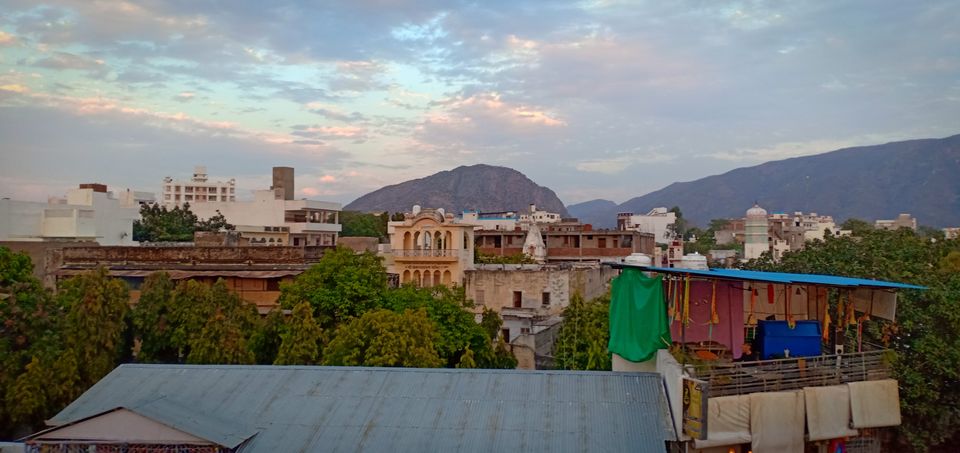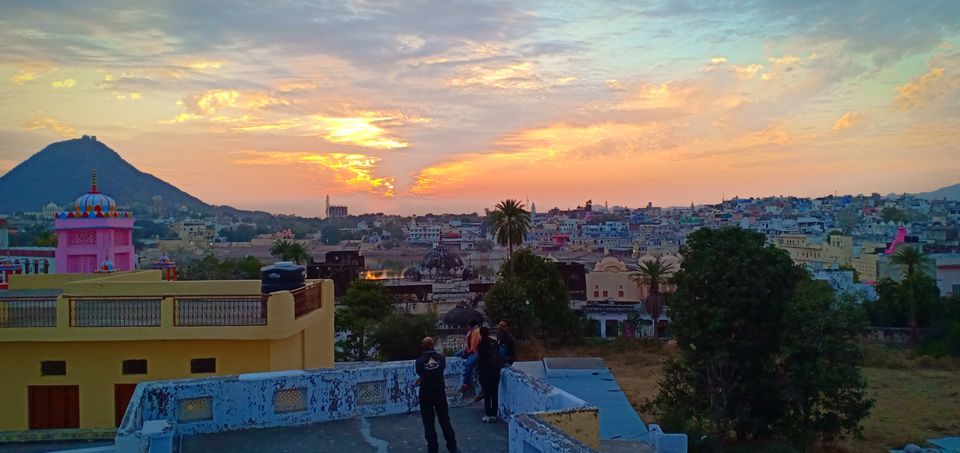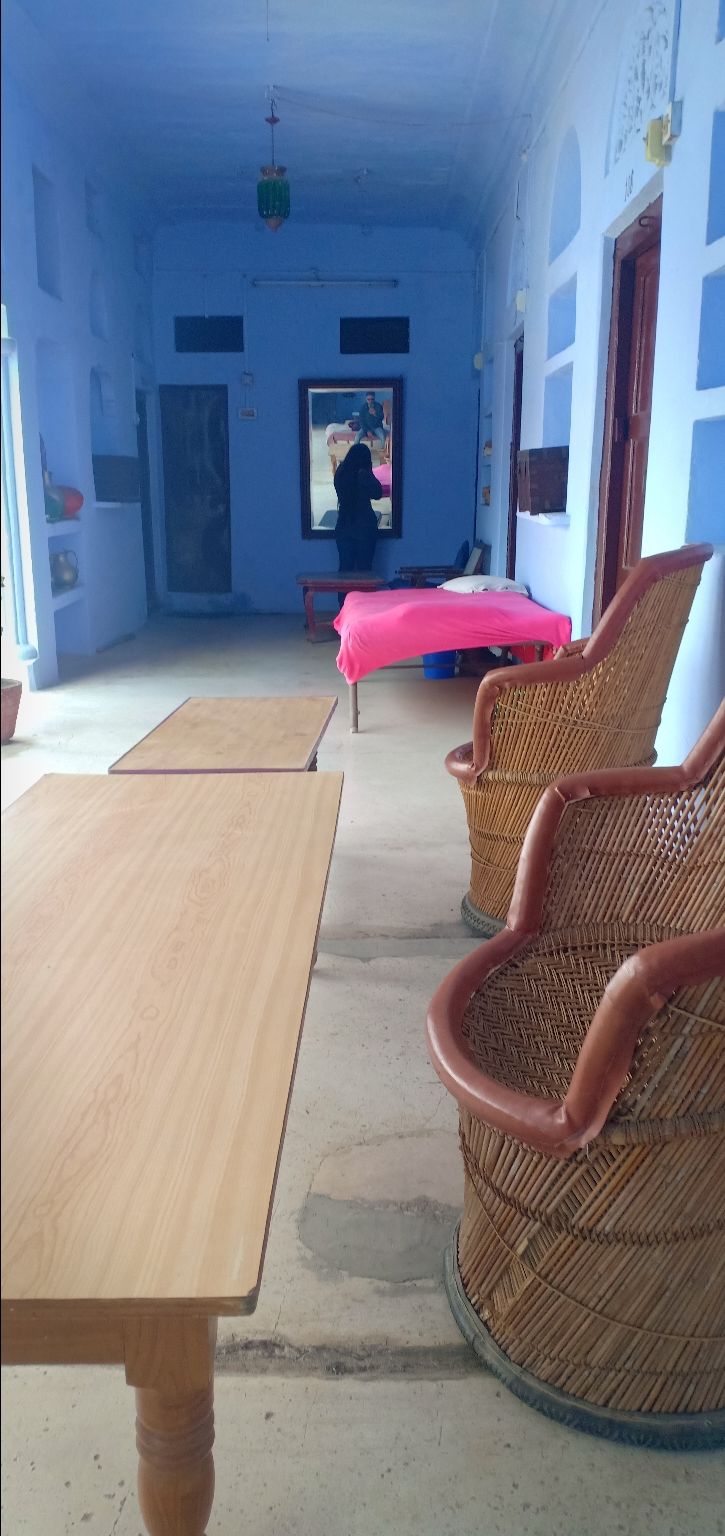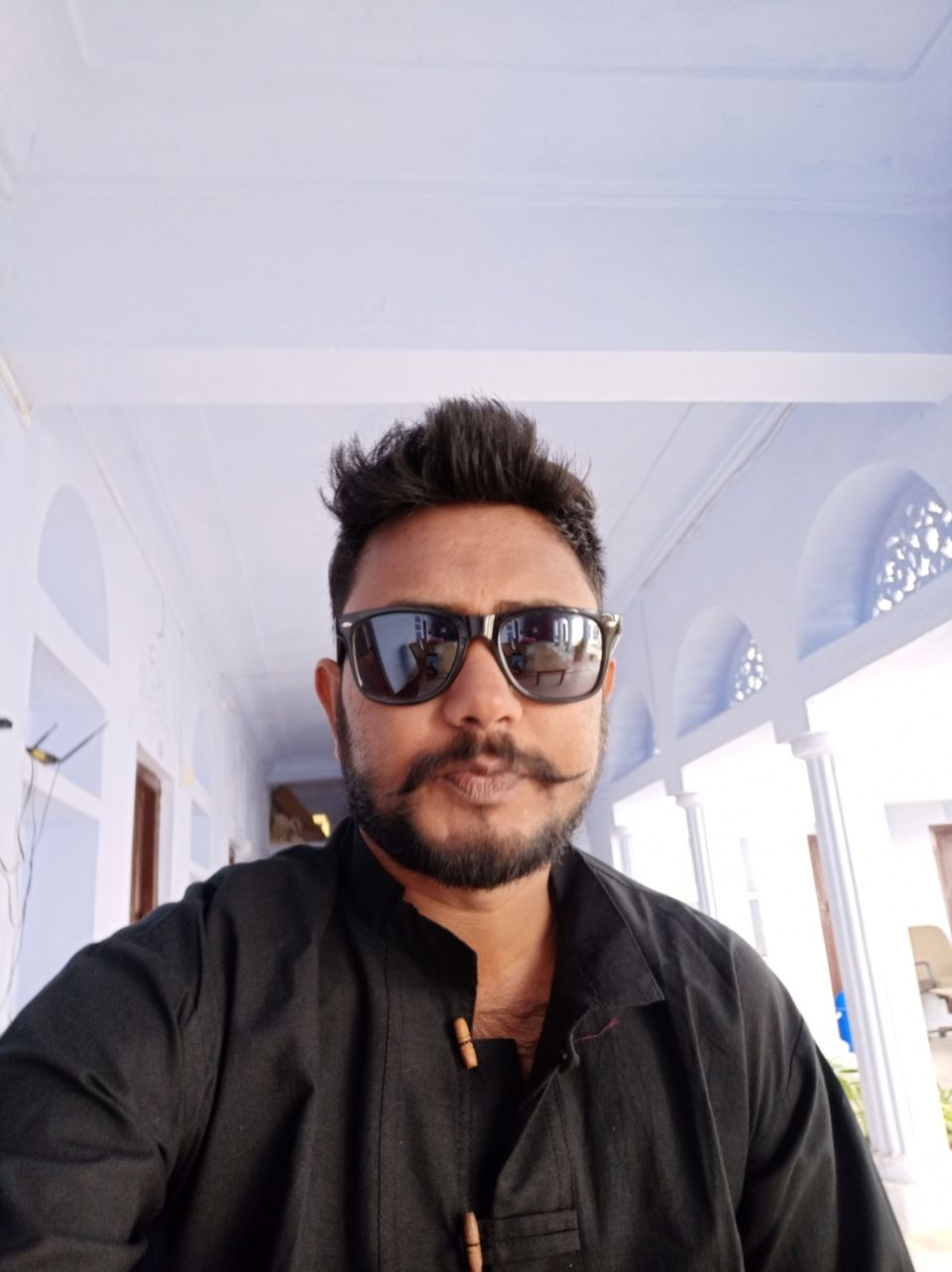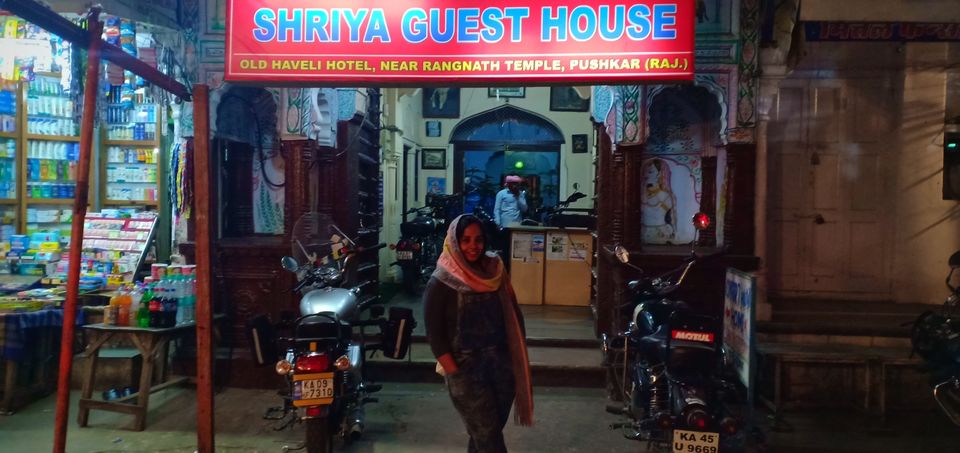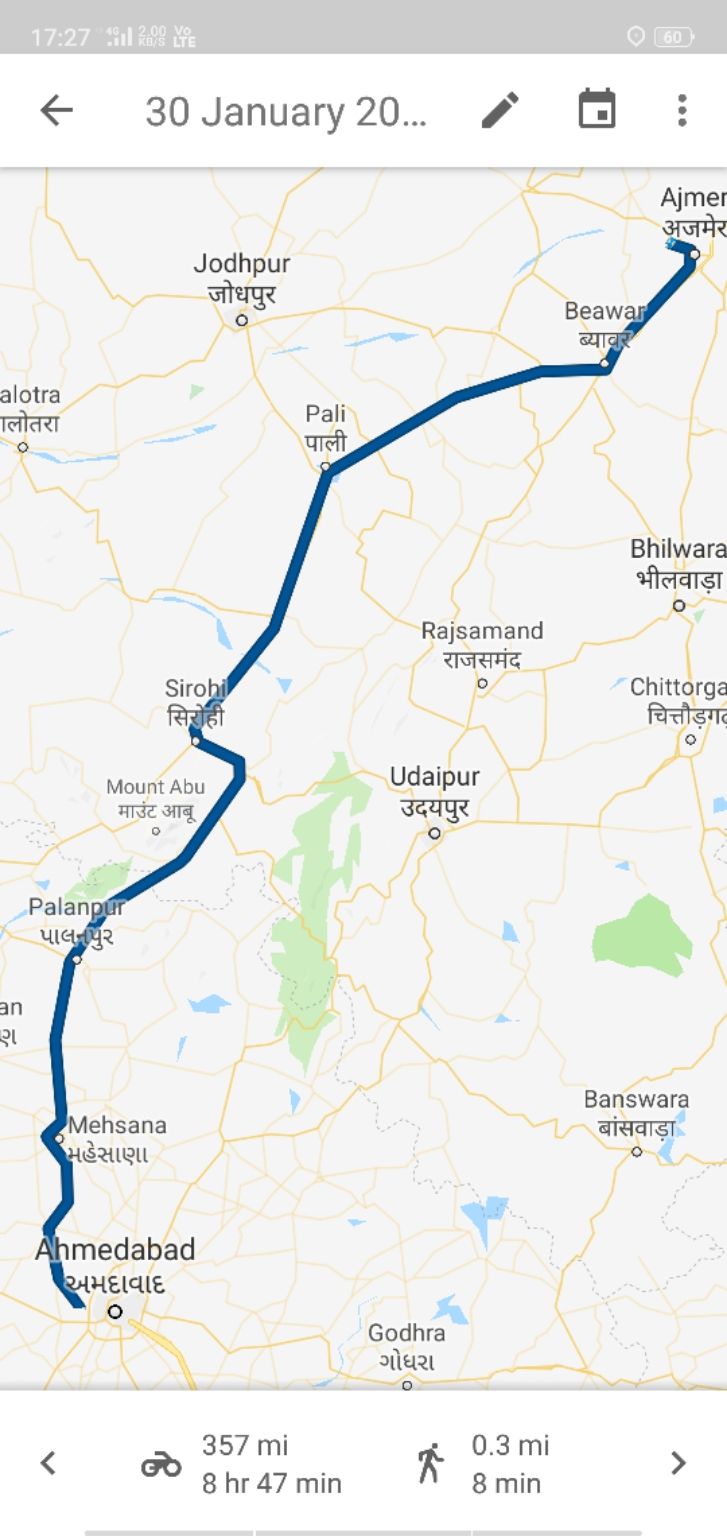 After a late night session my eyes only woke up at 10 AM, listing to loud music blasting out of a cafe opposite to my room. It was a lazy morning took our sweet time to get ready. In morning one should try the cart vendors selling food all around the place. You can get from poha, kachori, samosa, curd rice, lots of other fried local delicacy and deserts. All day we went mad on shopping from clothing to accessories and gift items as souvenir. You got to bargain here as they always hipe the price.
You will meet local fock musicians on road who make there own instruments by hand and play for you. It a soothing feeling sipping chai while you listen to there tunes. We went feeding the pigeons near the lake and took a stole near the temple. You will find many ghats in the lake one of that is Gangor ghat, a priest called us in for  the evening for arthi. In all the ghats you find people come to do the last rights of the loved once. They take a dip in the lake and followed by few Hindu rituals later go visit the Brahma temple.
After trying all the street food offered by the place we went back to the room got out on our bikes and went to explore the desert side. Its about 10 minute ride distant and offers camel ride desert safari on Jeep and can try out traditional wear for pictures. Also there is a small hill for Devi that has cable cart for tourists. After a brief survey we were back to Gangor Ghat for the arthi.
Night life is very hippie you will find lots of people smoking hash on the streets, If your lifestyle choices are those it's the right place for you. The best time to visit Pushkar is during Camel Festival during October or on Holi festival in march to feel the place alive. We had pizza for dinner and called it a day as we were headed to Udaipur the next day.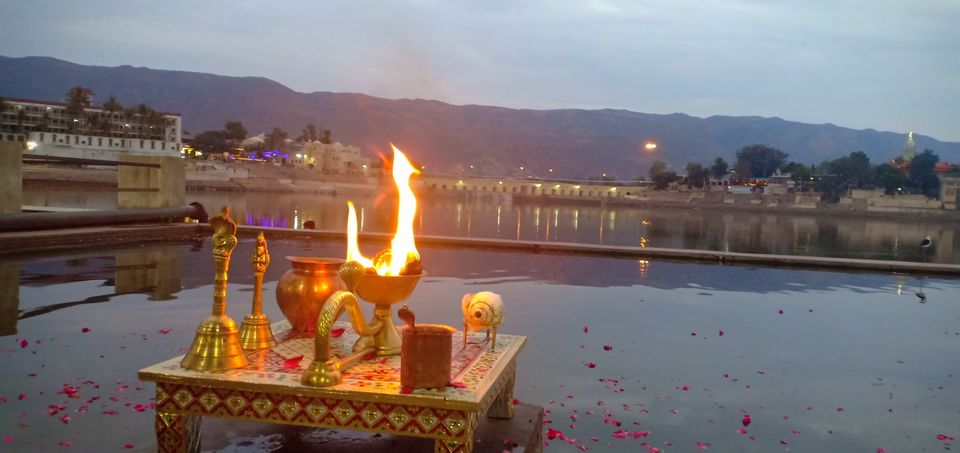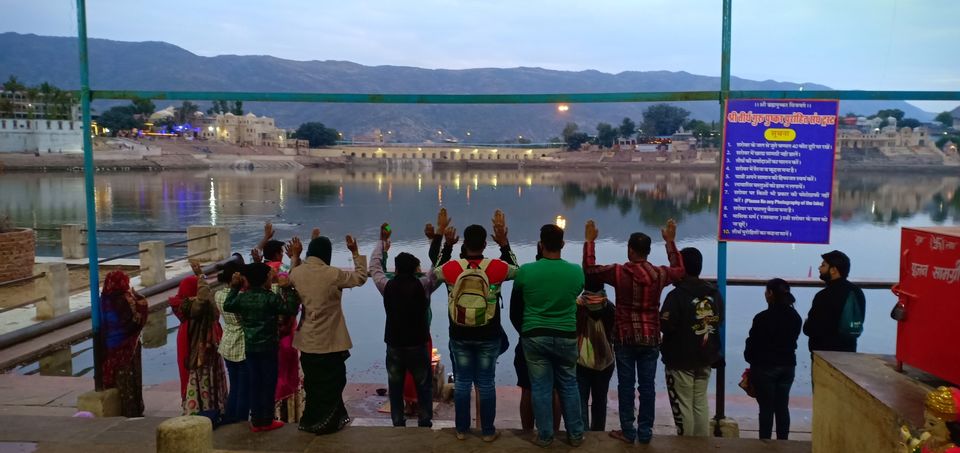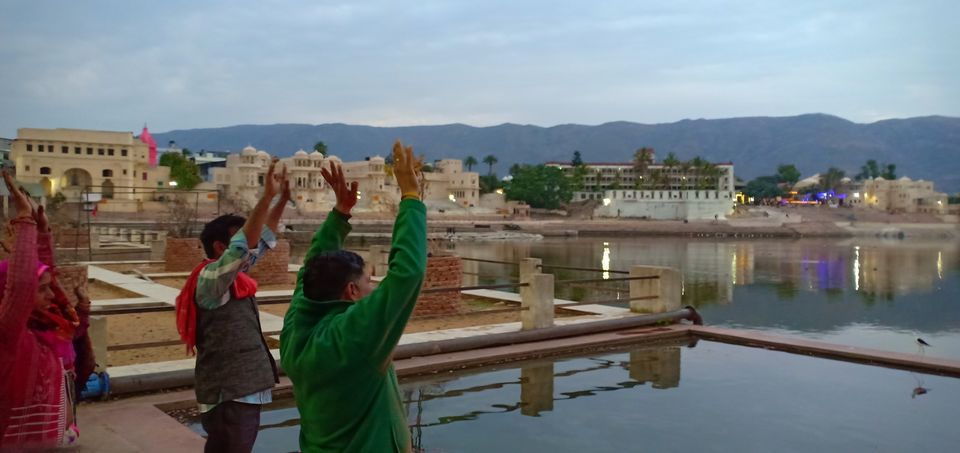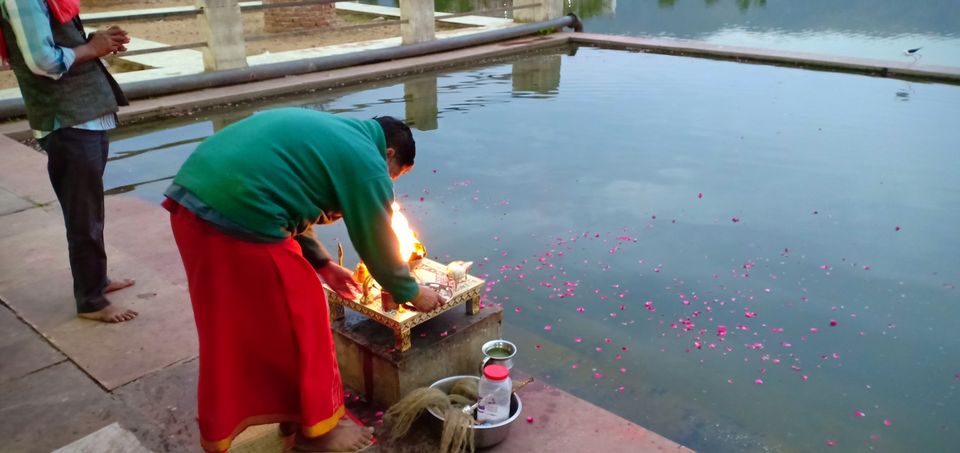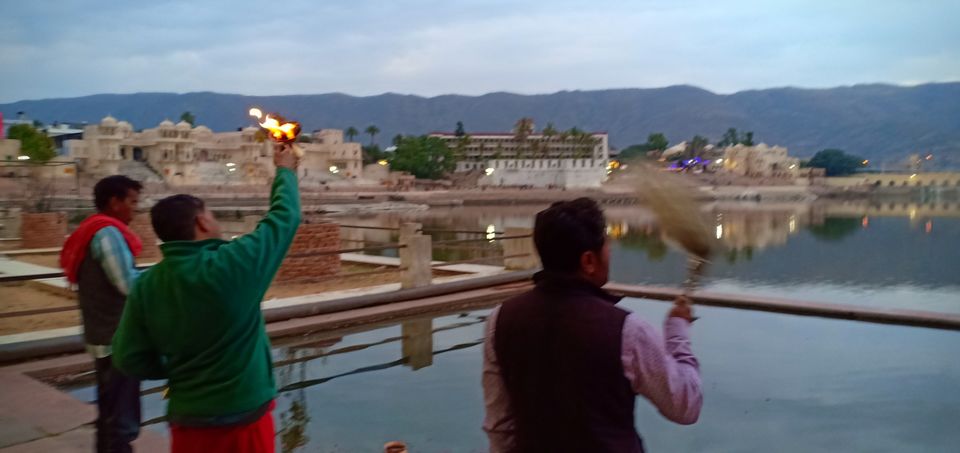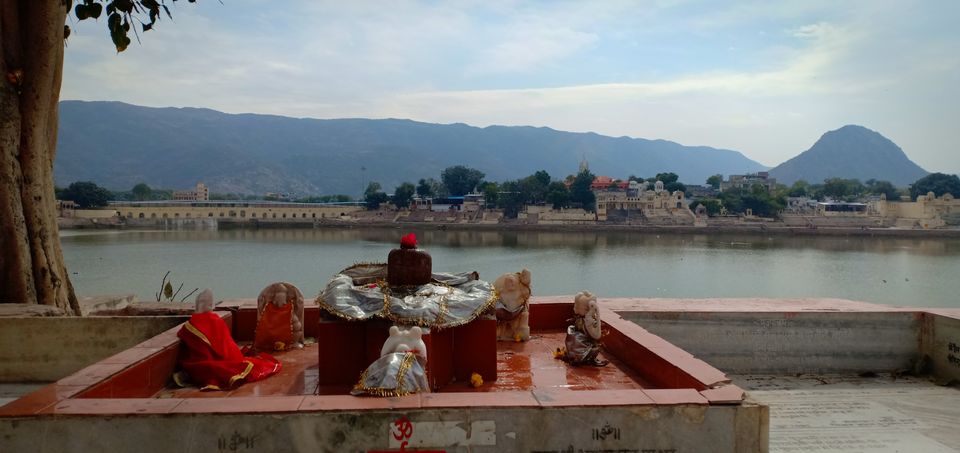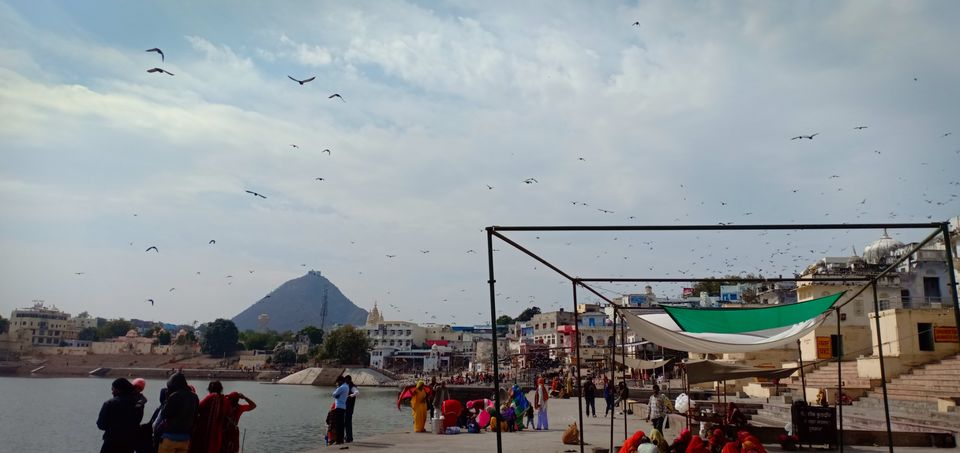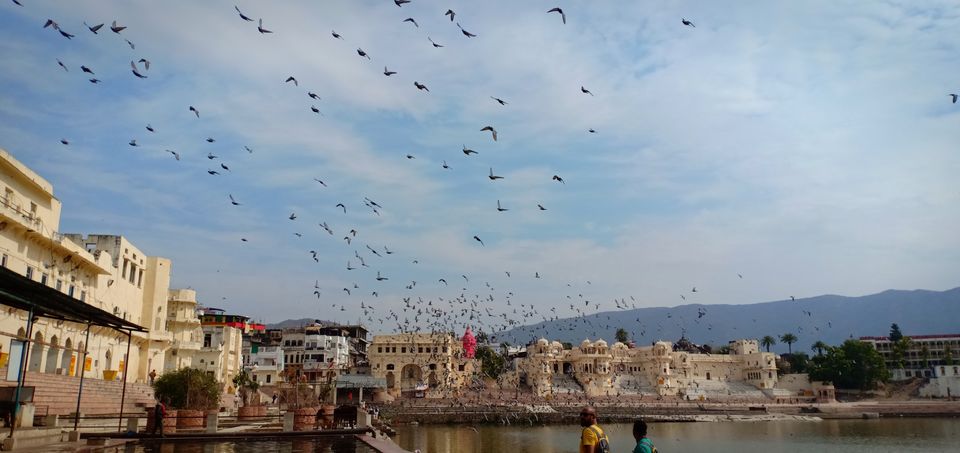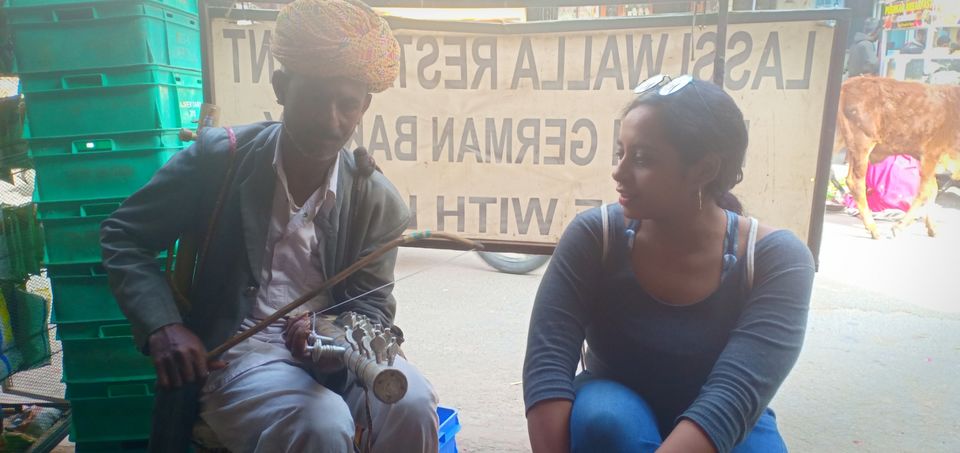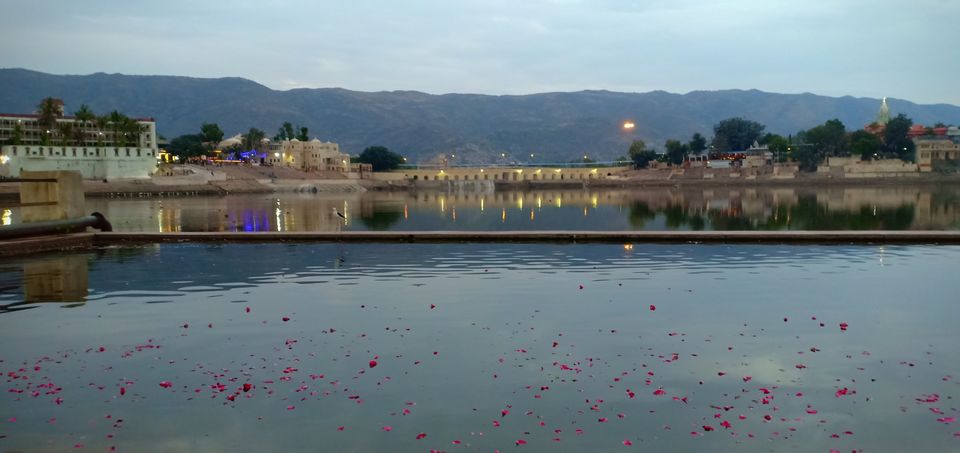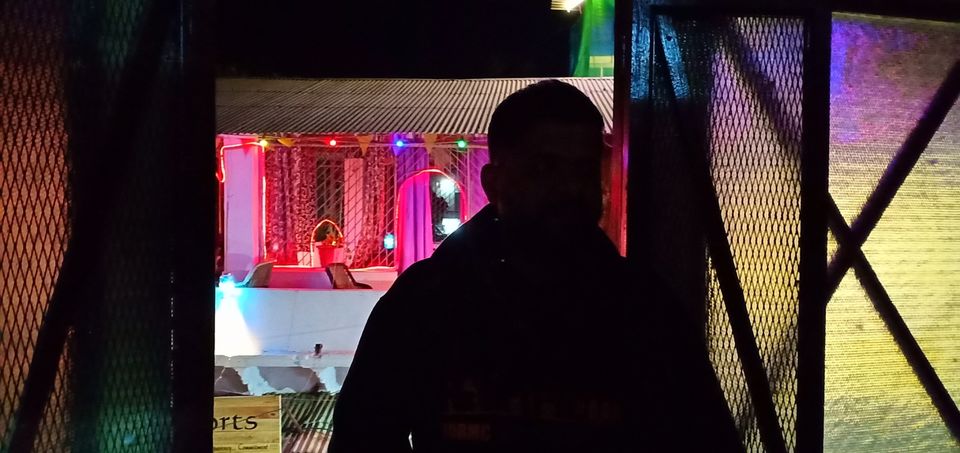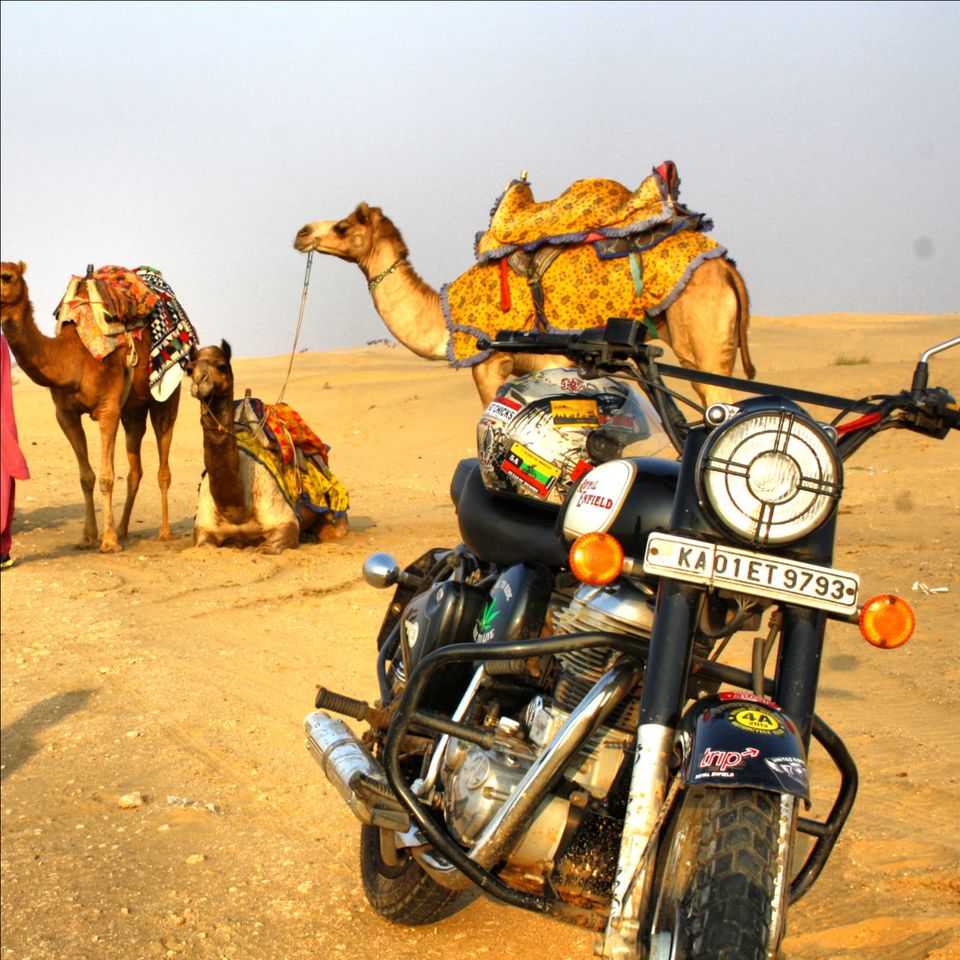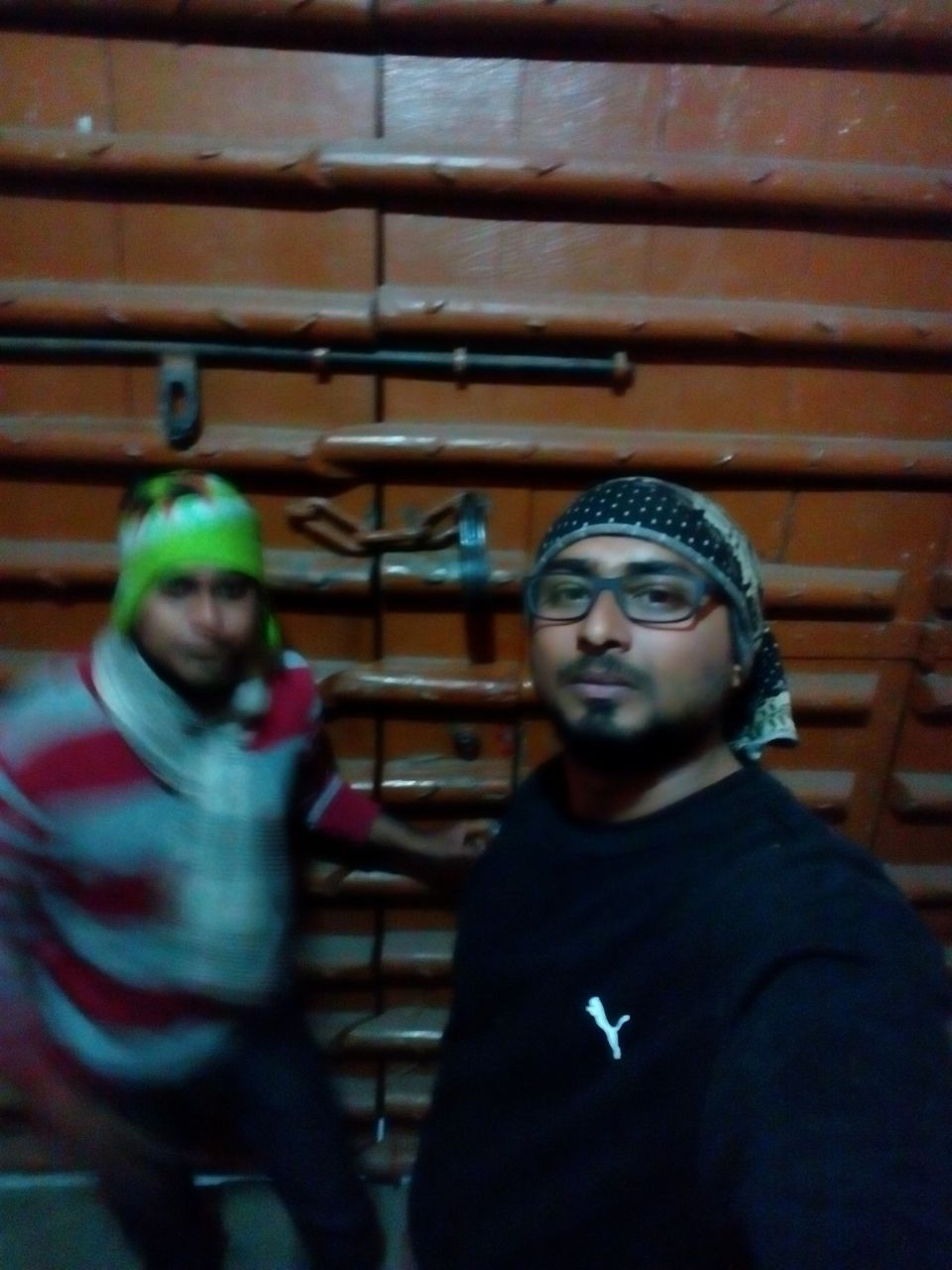 After a lovely stay in Pushkar, we are all ready to hit the road to explore more, so we decided we would visit Ajmer and check out its famous darga. Its was less than 30 minute we reached darga soon the locals saw a bunk of bikers they were all fascinated to hear our story. I am a Hindu by religion but open to learn new culture and customs. It was my first time to any mosque we bought a piece of cloth to offer and flowers. The flower vendor send his brother to guide us. It was a fantastic experience covering our hair and enter the main chamber, everyone touched the cloth we bought and have away as offering and in return for rose as blessing. There was Sufi singers sitting out side the main chamber singing and playing music. Later we return to our bikes and head out to Udaipur to attend a BOBMC Rider Mania 2019 #aando.