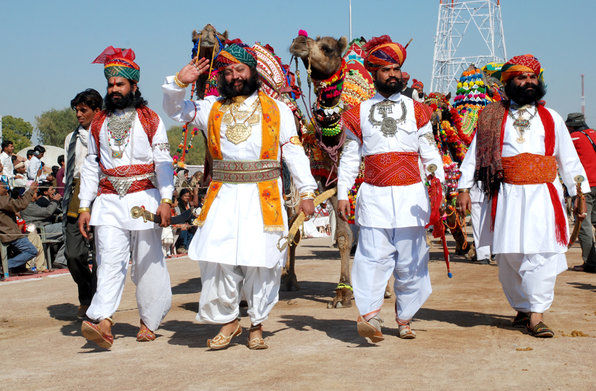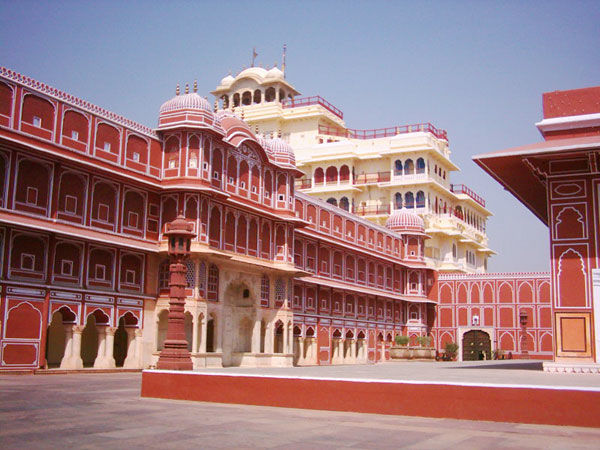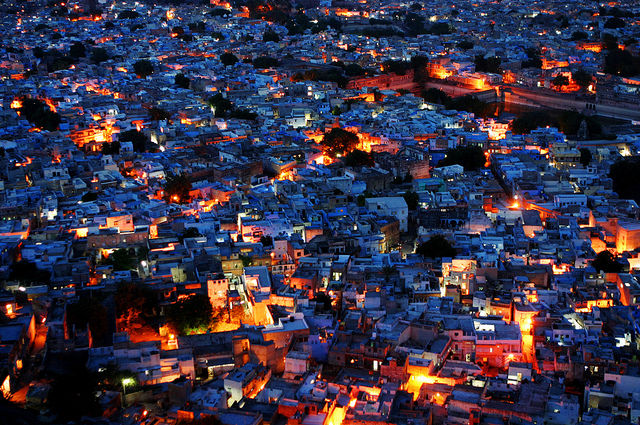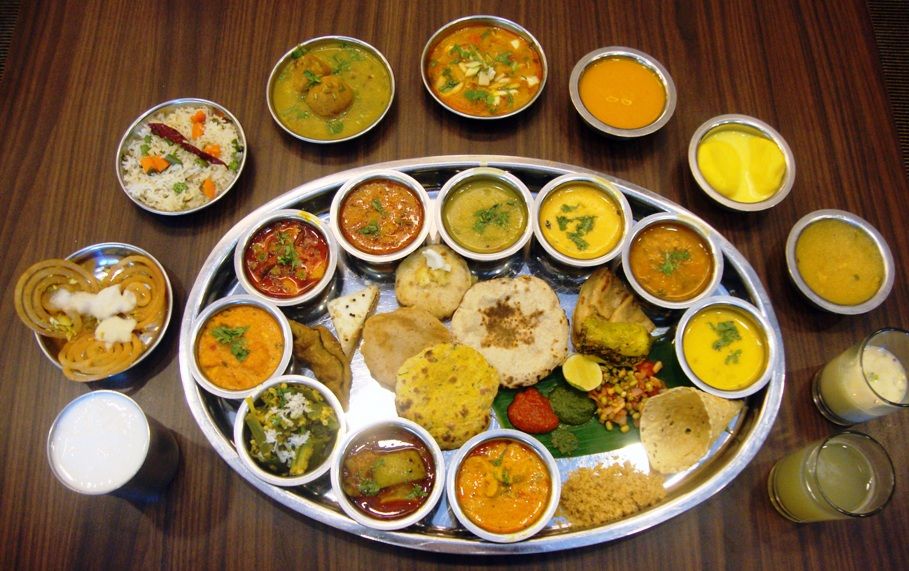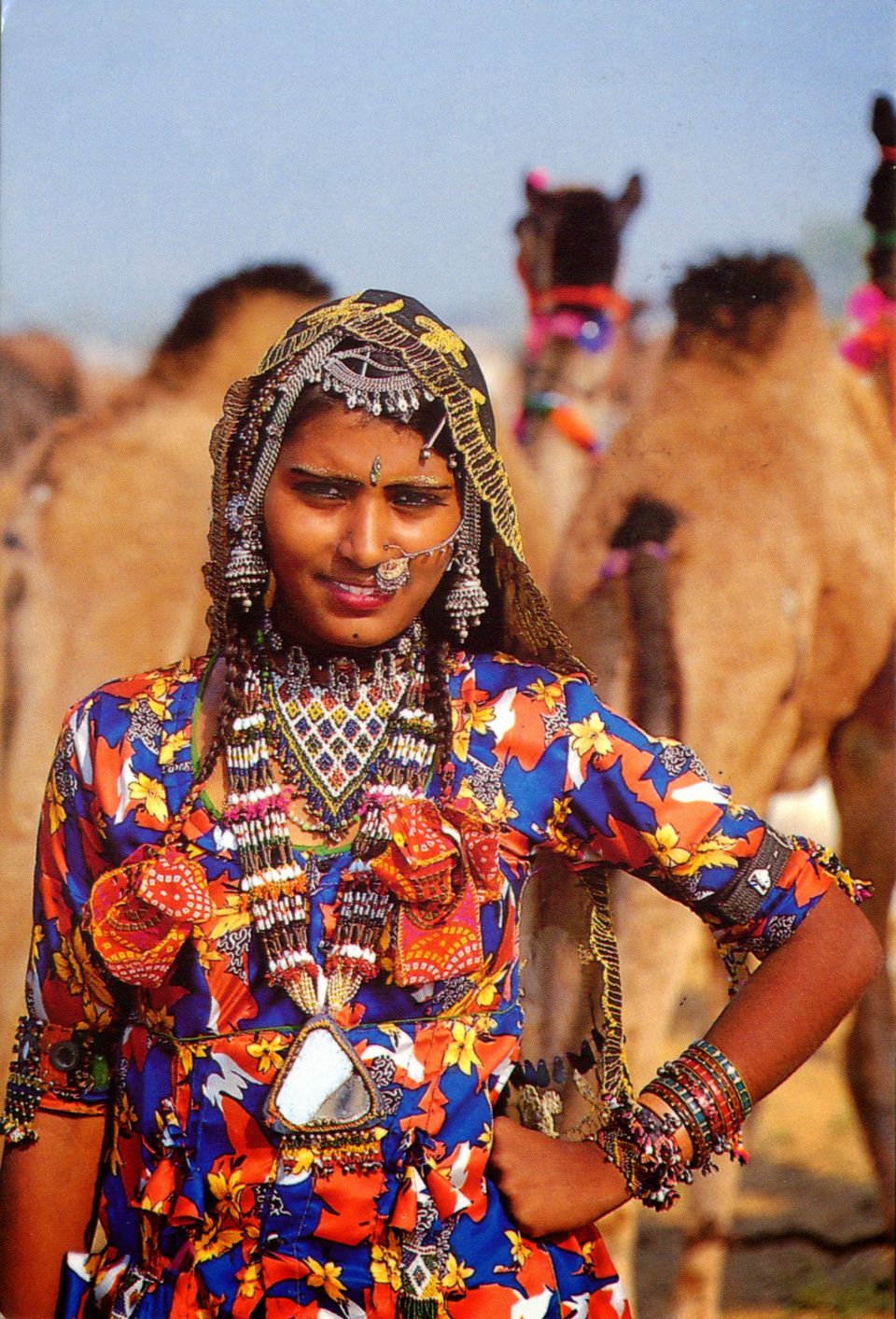 Although it holds true for the whole of India that it is a country brimming with bright supple hues and that vibrancy courses through its veins, there is one landmass in the western most region of this country that breathes, eats, sleeps, dances, sings colours, that Indian state is Rajasthan. With a hint of melody lingering to its very name rajasthan is a wondrous heaven for the overzealous travellers who are on a constant lookout for a rainbow vacation!
Let's divulge what makes Rajasthan this variegated.
Costumes
Now whoever says basics are a person's best friend must think again. Rajasthan is such a whiplash of colours that it is dizzyingly pleasant and this colour mainly comes from the clothes that traditional Rajasthanis adorn. With tribes changing within couple of miles radius, Rajasthan is inhabited by hundreds of different tribes boasting their own peculiar style of clothing. From tie and die to block print to intricate hand weaving this state is a paradise for a compulsive shopper. You will be mistaken in if think it is just the humans who are fashion conscious, wait till you see the Rajasthani camels gloating in their fancy attire!
Food
Well rajasthani food has the beauty of catering to the green campaigners as well as animals-on-plate lovers offering the most diversified scrumptious platter. If you had the chance of seeing that daawat scene from the movie Jodha Akbar where food is served to the emperor then let me tell you Rajasthani food is far more varied and vibrant ranging from beautiful red garlic chutney to bright yellow kadhi. The far west has entirely different menu than the eastern Rajasthanis. Describing the state's food in words will be in injustice to its richness as it is best enjoyed live by all the five senses.
Festivals
Festivals are always colourful so no surprise there but rajasthan takes its festival fervour to another level making it the most colourful cacophony you'll ever see. Teej and Gangaur are two festivals celebrated by the locals exclusively in Rajasthan, when women dress in laharia and apply heena on their hands and feet and processions are carried out on the streets which are a major tourist attraction. Now there is a festival especially for the 'green lovers', camel festival in Puskhar which is a trade fair that also hosts multiple competitions for foreigners and locals. Diwali is best celebrated in Jaipur, keep that while visiting Rajasthan.
Dances
Not anywhere in the world can it be found, so many dance variations with this little geographic stretch as Rajasthan. Showing off their most vivid culture through synchronized dances and graceful moves these rajasthani dances are a treat to eyes. Most famous dance, kalbelia is performed by snake charmers, there is ghoomar, gair, teratali, manjira, chari etc which leave you undoubtedly awestruck.
Cities
A state where its cities are themed on various cannot go wrong in declaring itself the most colourful place on earth! The capital city, Jaipur is known as the Pink City. Not that it is completely bathed in the bubblegum pink colour but a subtle shade on the ancient buildings makes it look pristine. The blue city Jodhpur holds true to its name as the tiny houses are all bathed in ink blue. The desert city Jaisalmer is the one painted in yellow. It is almost like gods took rajasthan to be their canvas and accidently poured all their colours here but with ingenious perfection.
NOTE- I do not own the pictures. They are from various sources.
Frequent Searches Leading To This Page:-
best tour packages in rajasthan, rajasthan family tour packages, rajasthan travel packages, rajasthan trip packages, rajasthan tour package for family, honeymoon packages in rajasthan