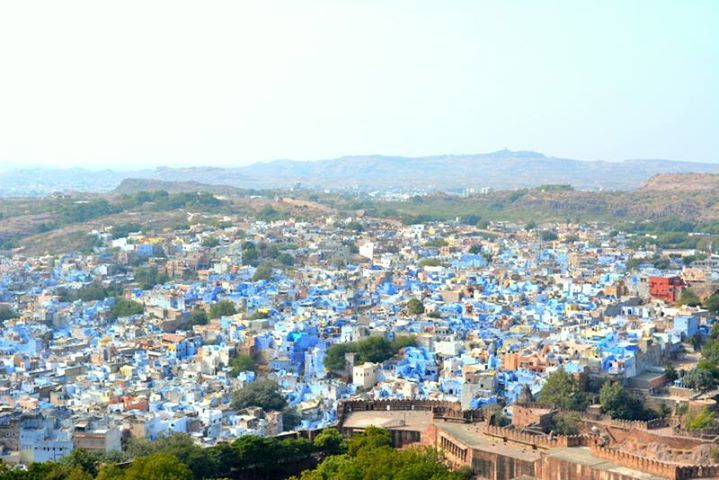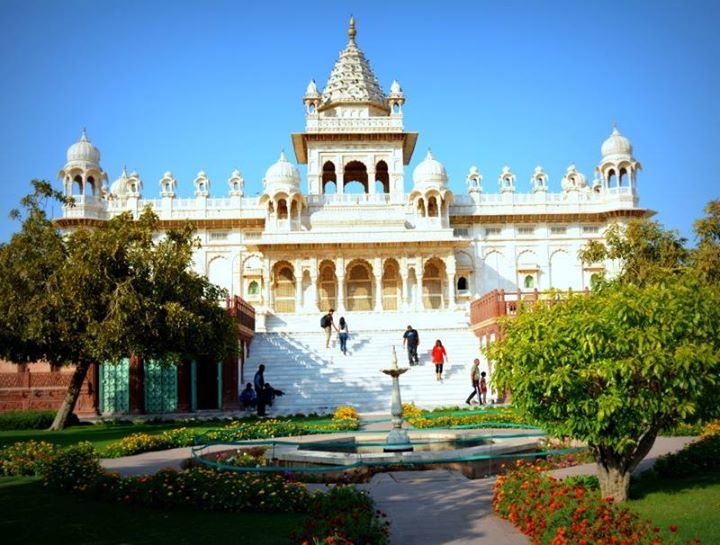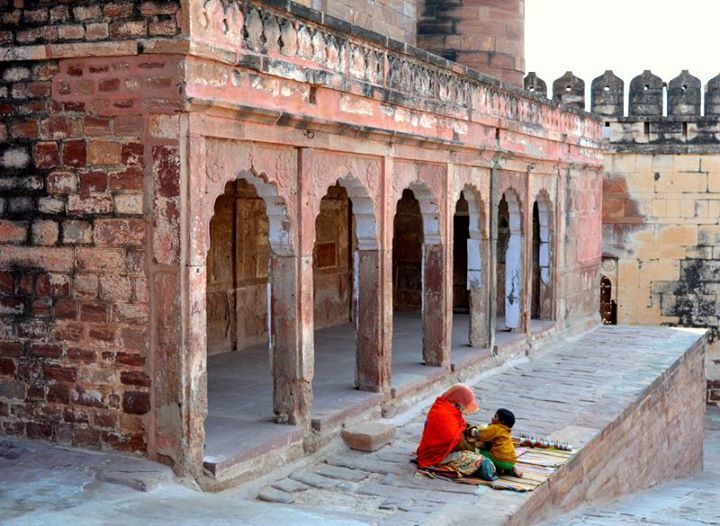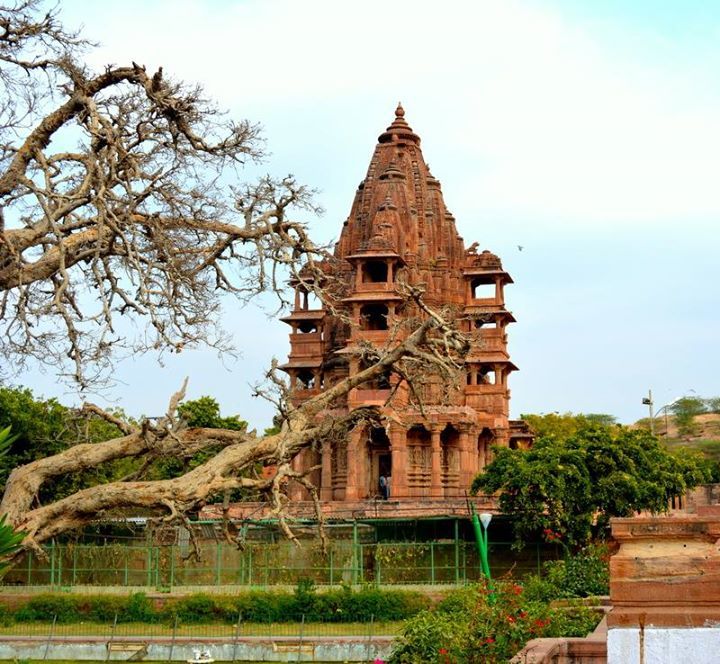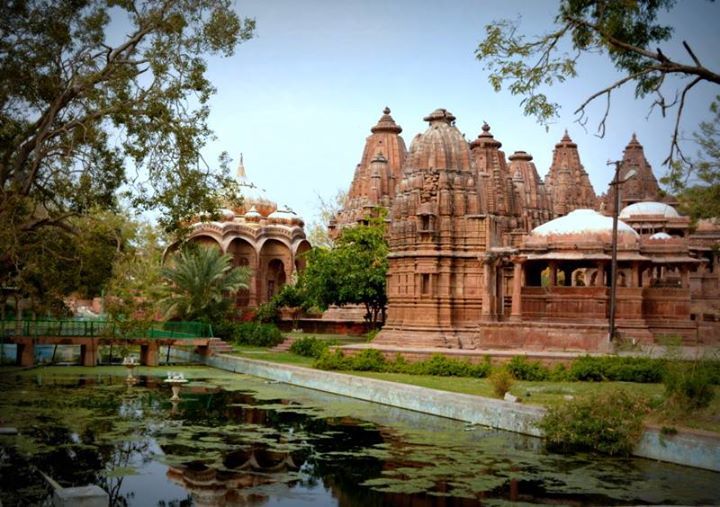 Jodhpur is the colourful part of Rajasthan. This city is great for a 3 day break. Stay in a nice hotel or as a paying guest. I stayed at a  home as paying guest. The owners gave us homemade food.. Wow!!
Really good scenic places here the Mehrangarh Fort, Jaswant Thada, Umaid Mahal and Ghanta Garh.  
Mehrangarh Fort is huge and you will definitely need a guide for it. Wear colourful clothes and feel like a royal as you hear the stories the guide tells you while taking a tour. The entrance fee is Rs. 250. From the end of the fort you can see the blue city from a height, they painted it blue because they were followers of Lord Shiva. Then later do the market at ghanta Garh. They market is big and really vibrant! You can pick up a lot of Jutties and leather goods. Cheap! 
Umaid mahal and Jaswant thada are in opposite directions this will take you a day. Get your cameras fully charged. Jaswant thada is beautiful structure made out of marble and looks gorgeous. The gardens here are so lush, lots of spots to click pictures. 
Umaid Bhavan is under the government now but it still is a place you can't miss. The interiors are great. You can spot occasional peacocks as well. 
Best way to commute is by the local autos. They are not cheap so please bargain. Best do a bulk booking, comes out cheaper. 
Airbnb
is a great option to check out places to stay!
Hope this helps.
Happy tripping!