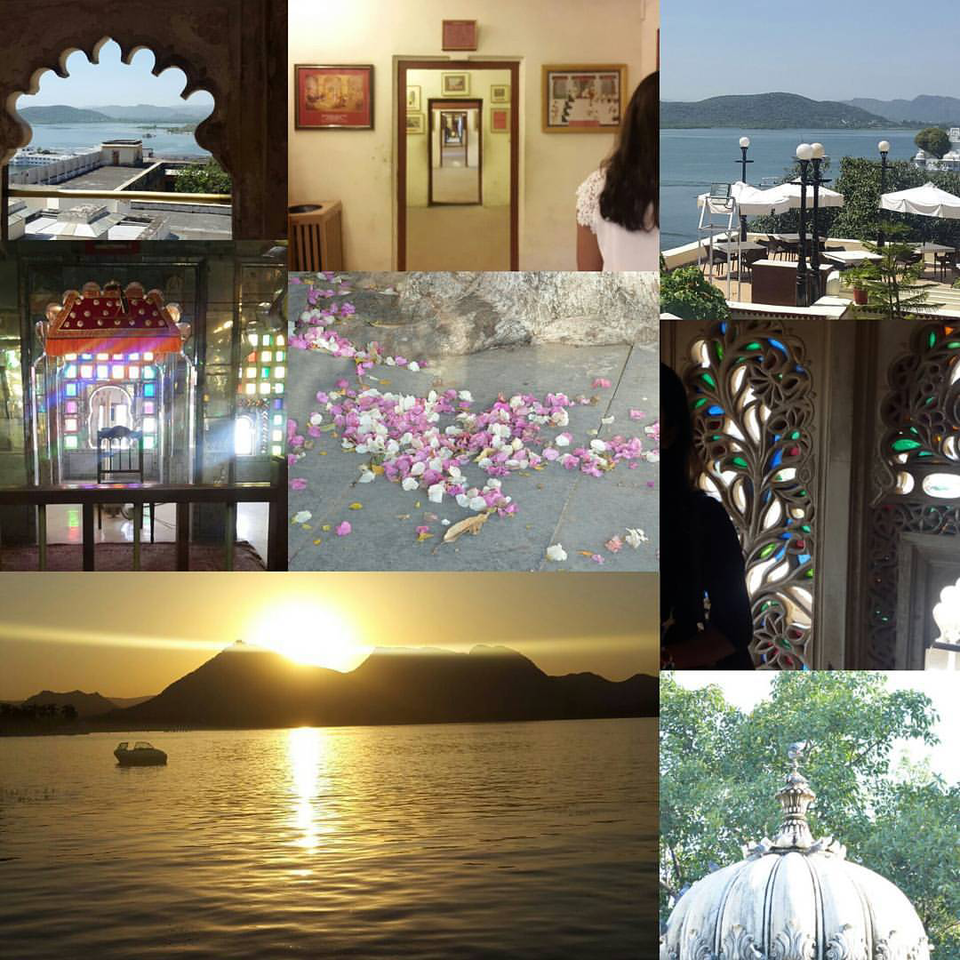 From its royal historical forts and palaces to those soothing sunsets, Udaipur engaged my soul throughout the trip. Its nightlife has an undying charm. The illuminated city, reflected by lakes during the night makes it breathtaking.
After a long tiring day, planning your dinner somewhere by the lakeside or at the rooftop, under the sky full of stars & a pleasant breeze is utterly refreshing and an excellent treat after travelling & exploring the place all day long.
When it comes to food, the authentic rajasthani food is worth giving a shot.
'Daal baati', which I'm not too fond of, but just loved the authentic version of it served in almost every food corner in & around the city. The 'mirchi pakoda' which is one of the most popular street foods of rajasthan was a must try! I could never find the similar taste anywhere else. A famous rajasthani non-vegetarian dish 'laal maans'(mutton), which is served in most of the good resturants is worth trying for non-veg lovers! Almost every dish served there is full of spices and is cooked in a lot of oil (beware, health freaks out there!).
Other attractions to relish are- Haldi Ghati , Maharana Pratap museum & Nath Dwara (Sri Nath ji temple) which were few kilometers away from the city. The speed boating at Fateh sagar lake was a thrill! The lake is also known for its peaceful & mesmerizing sunset.
If you plan to visit the market, you would require almost a day. You will find many good & reasonable stores to shop from and will come across a variety of stuff to purchase like accessories, bedsheets, gift items, traditional wear, etc.
So folks, give this charming city a chance to make your vacation remarkable! I'm sure it's worth it.