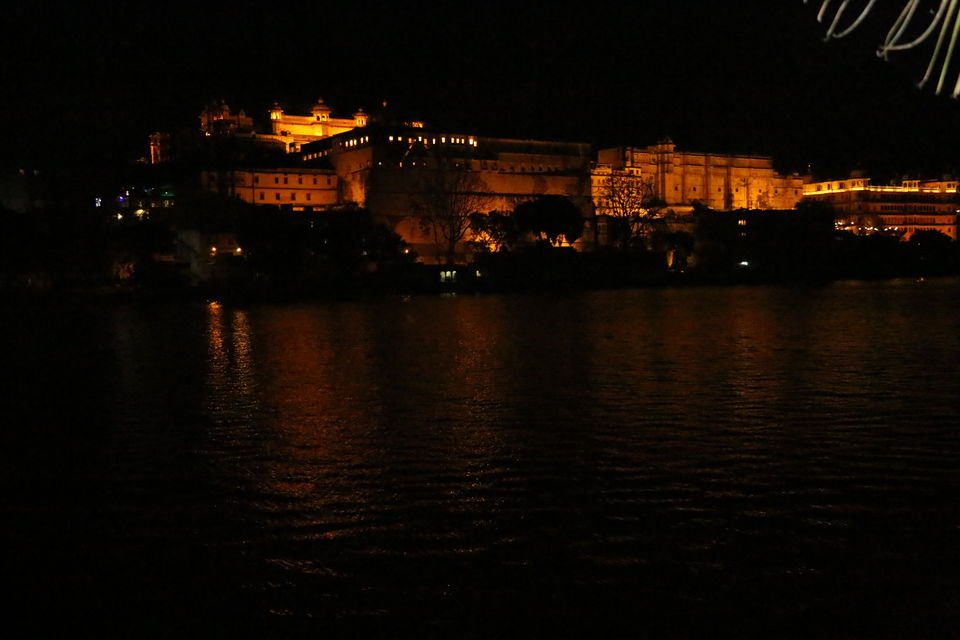 Udaipur is a dream travel destination popularly known as the Venice of East. I travelled to Udaipur with my office team. We started our Udaipur ride from Jaipur (home city) in a tempo traveler to Udaipur. We all had fun blast on road to Udaipur with all games we played, all selfies #tripfies we clicks, all food & drinks we enjoyed and all naps enjoyed by all (not me, because I wanted to live every single moment of my journey, so I skipped the nap as my travel moments are more precious to me).
After a long long drive of around 8 hours, we reached the dream destination Udaipur, we were staying at 'The Ananta Udaipur', it was quite calm & soothing, situated in outskirts of Udaipur. It is one great place to cherish fully the Udaipur trip providing superb natural & rural views with the hills and village placed near the resort. Our first night in Udaipur we spent enjoying in Ananta. after having delicious dinner at buffet, we played cards and games in our rooms.
Next day #theday2, we were all ready by 12 in the morning (I was ready by 7 only enjoying my morning in Ananta intaking the sunshine and fresh air, it was exceptinal fun :) wearing our official T-shirts. We headed for the 'City Palace' in our tempo traveler. Finally reached crossing all roads and landmarks of Udaipur. It is a royal palace surrounded by stunning lake Picchola with the heritage buildings of super luxury hotels creating a mesmerizing view- 'fairy tale hotels floating in sun kissed lake'.
We entered the City Palace after again multiple picture clicks with Pichola Lake, the tree, the guard, and the entrance gate of Palace. We hired one registered guide who was super fun narrating stories and history of City Palace and Royal family in his own new genre style for the sake of our laughs and entertainment and he too clicked some cool pictures of ours in the City Palace. Exploring City Palace was memorable in all aspects also raised our appetite so much...
We then planned of having pizza, so hunted Pizza hut in Udaipur and finally treated ourselves with the Pizza Party. Ananta is again waiting for us after yum pizza party. We spent the evening in Udaipur listening music, gossiping, of course clicking pictures and having fresh air in the garden of Ananta. For the dinner we chose magnetic Ambrai Restaurant of Hotel Amet Haveli located on the banks of Lake Pichola awarding magnetic views of reflection of shining stars and moon in the awe stunning lake. How can I forget the drive to Ambrai by old & narrow lanes of Udaipur in our large & wide tempo traveler, that was thrilling. That's how Ambrai bestowed us dream came true (candle light) dining moments with all office team. :P
Arriving back Ananta was again waiting for us to have one last lively night, last fresh morning (for me only), happy breakfast and a warm see off to Udaipur. On that note, we left from Udaipur with dream memories and for a ton of fun during back home drive to Jaipur :)