I kept scouting for the elusive network bars on my phone for about five minutes standing outside my tent. I had just checked in at V Resorts Utsav Camp in Sariska and before entering my tent I wanted to see if I could post some stories right away on Instagram. I gave up after 10 minutes and looked up. I was standing amid acres of arid wilderness. There were Arvallis for the view and chirping birds for the company. I knew I won't indeed be looking for the network anymore.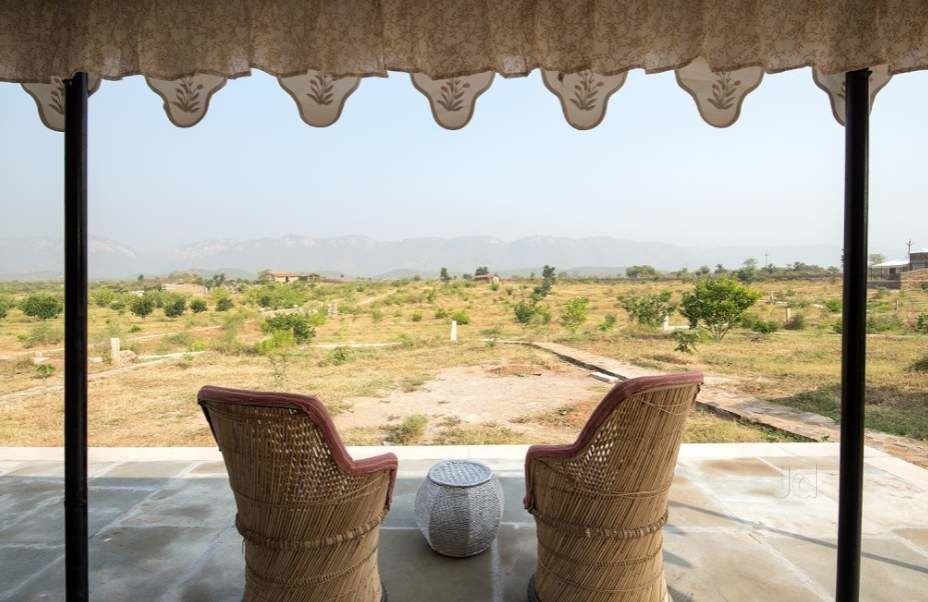 As I entered my tent another delightful scene greeted me. Minimalist design with rustic touch to give feel of a slow rural world. This room was beautiful with its wooden furniture, handicraft artifacts, traditional Indian doors and Rajasthani chakhna by the bedside!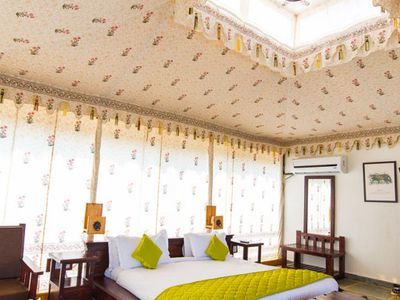 V Resorts Utsav Camp is located at the south-end of the Sarika National Park in the Alwar district of Rajasthan, a smooth four hour drive from Delhi. It has tented accommodation that reflects the local culture and heritage.
The restaurant too has a rustic design and serves local cuisine. So we had papad ki sabzi, gatte ki sabze and also Laal Maas. Meals were simple yet enjoyable. We spent evening sitting in the verandah of our tent or taking a stroll around the acres of this property. One night we had a bon fire party, another night we just sat by the pool to nibble on appetizers and sip cocktails.
There is nothing to really do at this resort, yet you can indulge in so many activities - lakeside high tea, picnic lunch or just grab a book from their mini library or spend time in the game room (yes they have a small game room too). All this while you digital detox. You can also visit Bhangarh Fort which is close by or Neelkanth Mahadev Temple.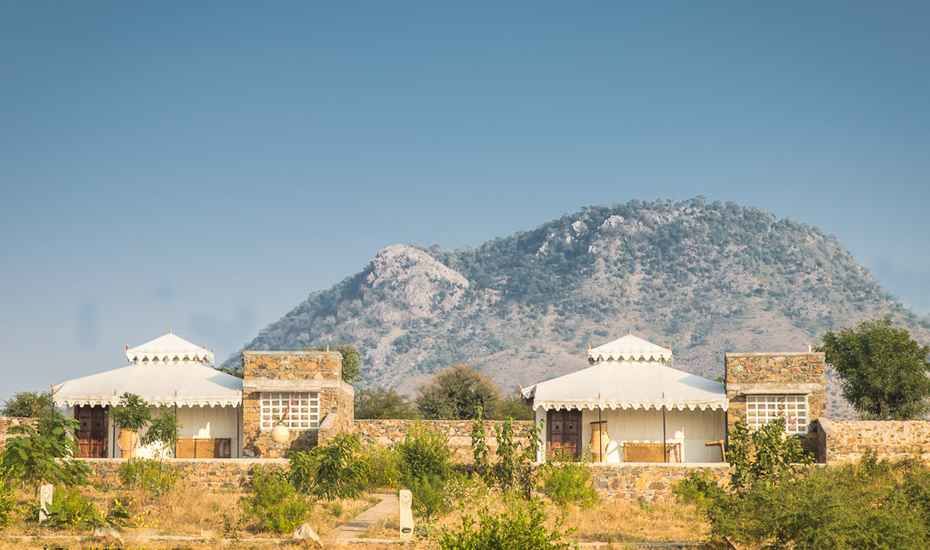 Next afternoon we left for the jungle safari and even though we did not spot the tiger, my three year old was happy seeing a real jungle with deer, peacocks and crocodiles. We returned to our resort and had a nice dinner at the bush. A traditional Rajasthani thali at the machan lit by lamps.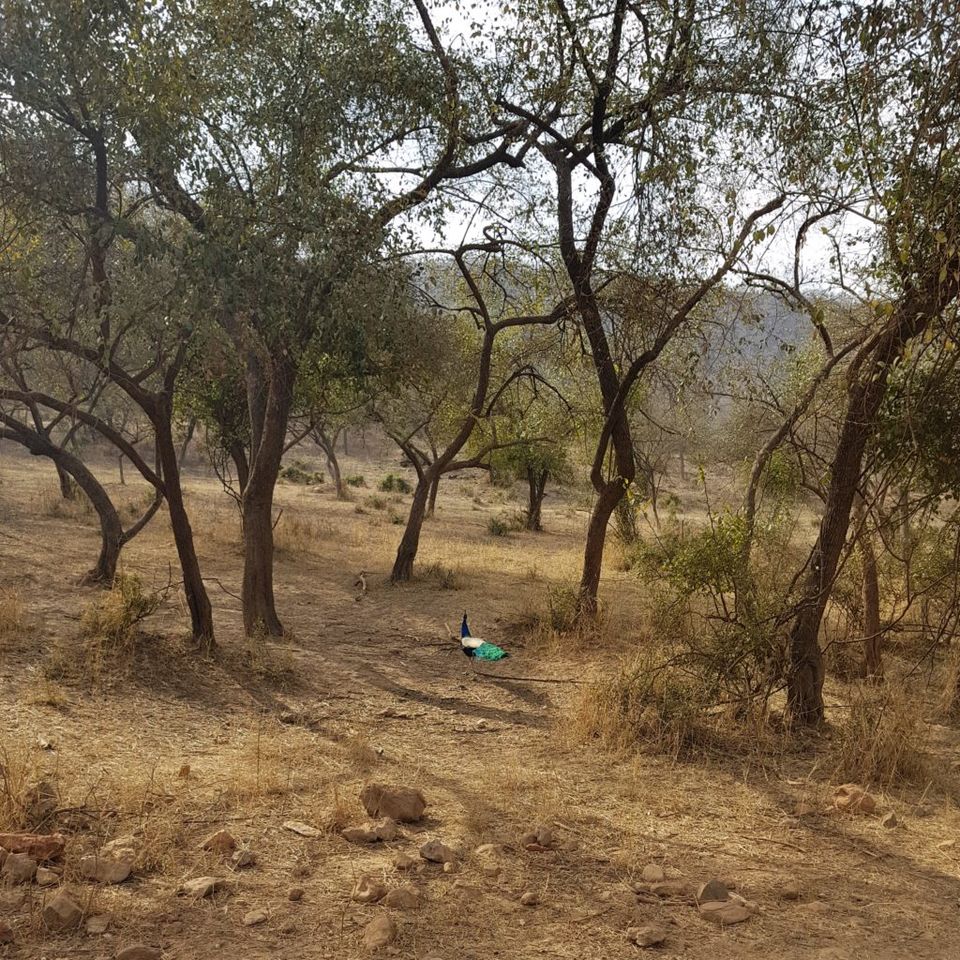 The staff arranged everything for us keeping in mind our individual preferences. That's the beauty of a boutique resort where all hotel amenities are offered in a home-like environment.
V Resorts has over 150 boutique resorts under its umbrella that offer unique experiences, from wildlife to beaches, all that give you taste of the local life through cuisine, activities and decor of the accommodations. V Resorts Utsav Camp is one of the many gems that are part of this group, founded by Aditi Balbir.
When it comes to weekend trips, I am destination agnostic, like many other travellers from cities. It doesn't matter where exactly we are headed to as long as it a new experience worth the money spent. If you too are destination agnostic like me just hit the V Resorts website and thank me later for all the options that it gives you.
V Resorts Utsav Camp Alwar: Ideal Weekend Getaway: overview
LOCATION ☆☆☆☆☆
SERVICE ☆☆☆☆
FOOD ☆☆☆☆
CONNECTIVITY ☆☆☆☆
BANG FOR THE BUCK ☆☆☆☆☆
GREAT  ☆☆☆☆
Summary: V Resorts has a great setting to help you unwind and relax.

This blog was originally published on The Hotel Explorer.