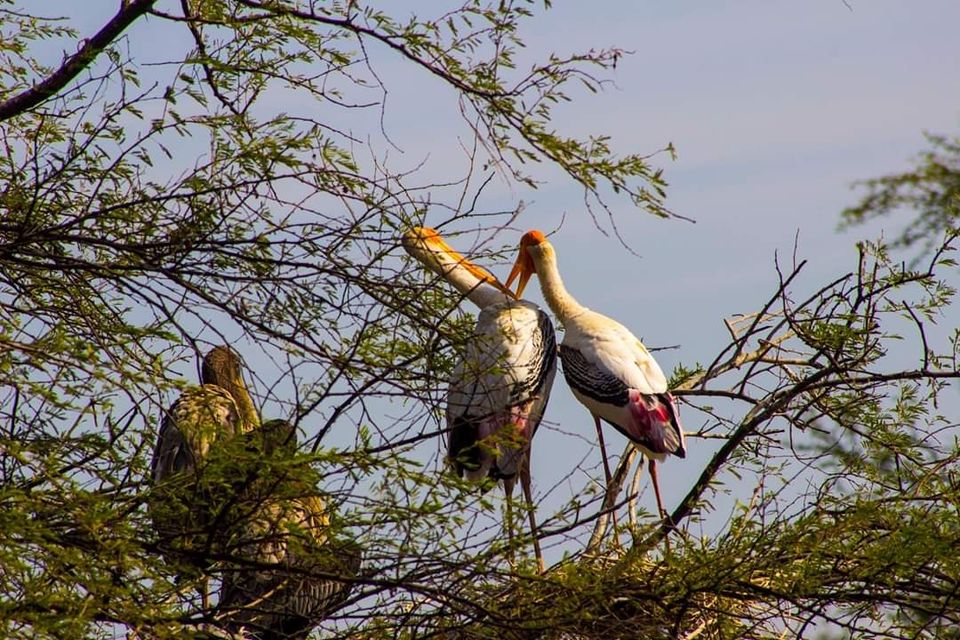 In many ways, Rajasthan presents itself as a state of Heritage and Culture. But the glorious truth that most of us are not aware of is that amidst the magnificent palaces, rich culture and delicious food, lie some of the nicely maintained national parks.
Keoladeo National Park, popularly called as Bharatpur Bird Sanctuary, lies between two of India's major historical cities - Agra and Jaipur. Even though this sanctuary is not large in terms of the area covered, it is a home to 366 bird species, 379 floral species, 50 species of fish, 13 species of snakes, 5 species of lizards, 7 amphibian species, 7 turtle species and a variety of other invertebrates. With such diversity, this sanctuary is one of the richest bird areas in the world.
So, the next time you plan a trip to Agra or Jaipur, do not miss out on Keoladeo National Park, as it has an extraordinary range of bird species and the way it can hold your charm till the end is simply astounding.
Reaching There
It is located in the city of Bharatpur, which is about 180 KMs from Jaipur and 60 KMs from Agra, you can either choose to take a train or hire a taxi. 
If you were to take my advice, stay the night in Bharatpur and go early in the morning for bird watching. Once you reach the sanctuary, you will have an option of hiring a guide with the rickshaw that you take, there are no extra charges for carrying a still camera, they might ask for extra fee for a video camera.