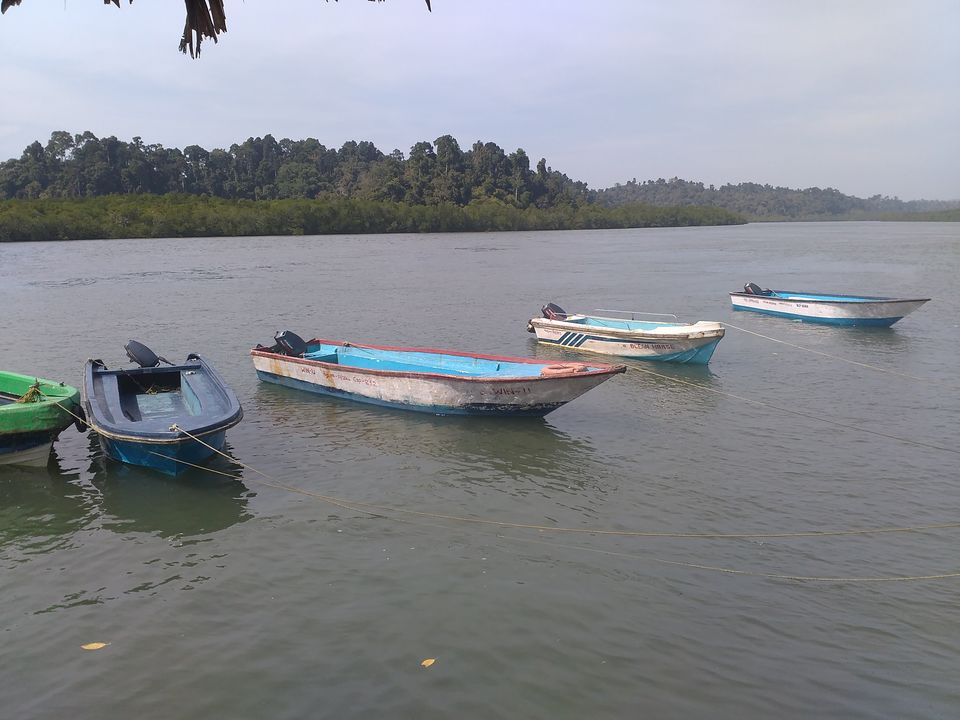 Baratang Island (Andaman Islands, India) – The Land of Jharawas !
Day 3 of our tour to the Andaman Islands was meant to visit this island called Baratang Island. I had googled and read a lot about the Jharawa Tribe and was dying to see them. This island is between South and Middle Andaman.
The island can be reached via the Andaman Trunk Road which further goes to Rangat and Diglipur. After travelling by road one has to cross a creek on a vehicle ferry at Middle Strait to reach Baratang. One can reach Baratang island by Government, private buses or other modes of transport.
Can you imagine that some primitive tribes still exist on this earth? A tribe which still lives in the Stone Age? A tribe which still drape with leaves, eats fish, fruits, coconuts and uses the stone to ignite fire? A tribe which has no contact with the external world. That's Jharawas for you. Sun Burnt black skin, cury hair and of short stature. The Government of India makes every effort to preserve their tribe, whose number is slowly dwindling and presently less than 500.
If the above paragraph excites you, and wish to see them in flesh and blood, rush to Baratang Island, which is at a distance of 100 odd kilometres from Port Blair. On the way, you pass through a dense forest with rich flora, fauna and foliage. It's here, if you are lucky, you spot a few of them walking or just standing by the roadside staring at the passing vehicles. Before the start of the forest, you have a checkpost, where you need to produce your identity cards and your vehicle number is registered before you are allowed entry into the area. There are entry timings every couple of hours. All the vehicles are pooled up and sent in batches. You are escorted by a police vehicle at the front and one at the behind. You are not supposed to stop your vehicle, talk to Jharawas or offer them food or clothing or whatever. It's the rule to preserve the sanctity of their culture. The Jharawas you find here are very few. A majority of them live in islands in Nicobar area which are completely cut off and inaccessible to even the enforcement authorities, because, the Jharawa tribe themselves shoot arrows when they spot a boat approaching their islands.
We left by taxi early at 06.00 AM from our Guest House at Port Blair. It took us roughly three hours for us to reach Baratang Island. On the way, we were lucky enough to spot first a couple of cute little jharawa children playing by the roadside. Then a little ahead, a mother and her child were looking at us pass by. And on the return journey too, we first saw four adolescent jharawa boys. We do not know who offered them clothes, but they were wearing shirt and trousers. A rare sight to see.
Baratang Island offers the tourists two things to see. First, it has lime stone caves and secondly it has mangroves. You need to take a boat ride of roughly half and hour to see the lime stone caves and the crocodile infested mangrove creeks (Sounds scary?, don't worry, the crocodiles live in the deep inside the mangroves, and the boatman knows where not to tread, so feel at ease).
It was 01.30 PM and we had our lunch and went to see the mud volcanoes a few kilometres away.
We started our return journey at 3.00 PM and reached Port Blair by 06.00 PM. After having some Tea and snacks at the Guest House, we sat on the lawns of our Guest House from where we had a lovely view of the Jetty and the rest of Port Blair. The night sky was draped in the lights, like a zari saree worn by a bride.
…Three days, and three islands, and life seemed so cinematic. Two more days left, and our tour would end. In our reminiscence, all our previous tours seemed pale. Andaman Islands left that magical spell on us. We slept like satisfied babies with smiles on our faces.
…Day 4 had another island in store for us. Which island is next? To know read my next blog.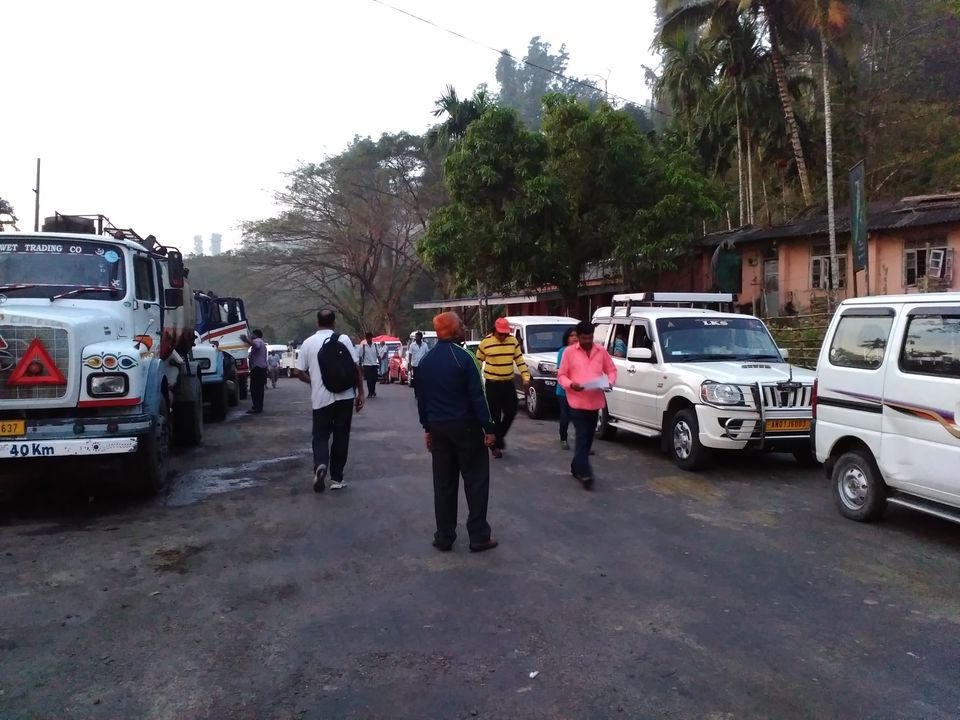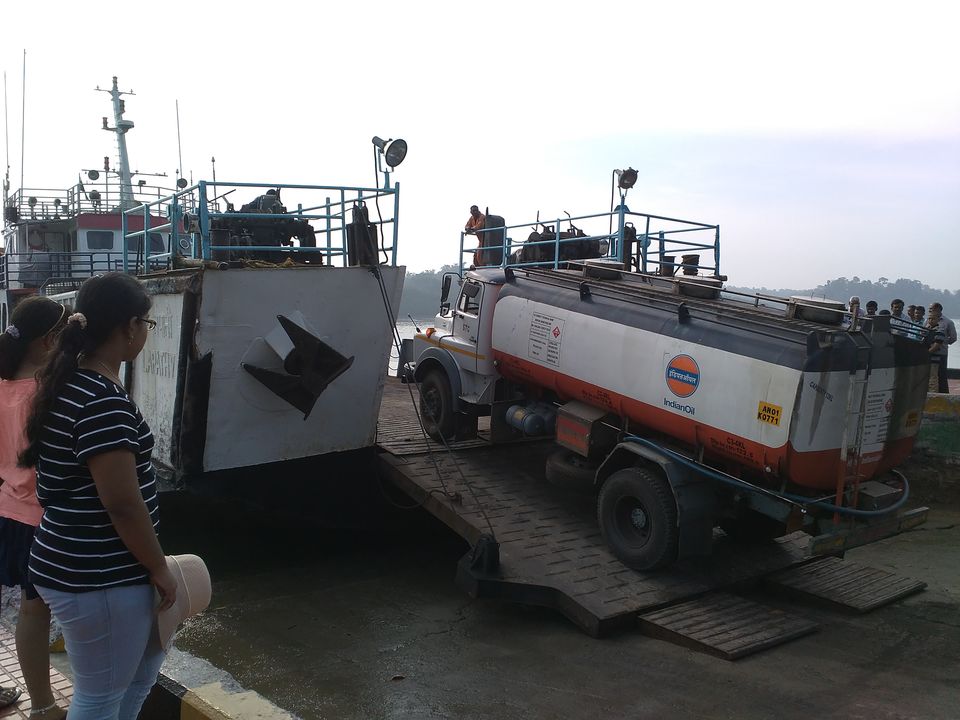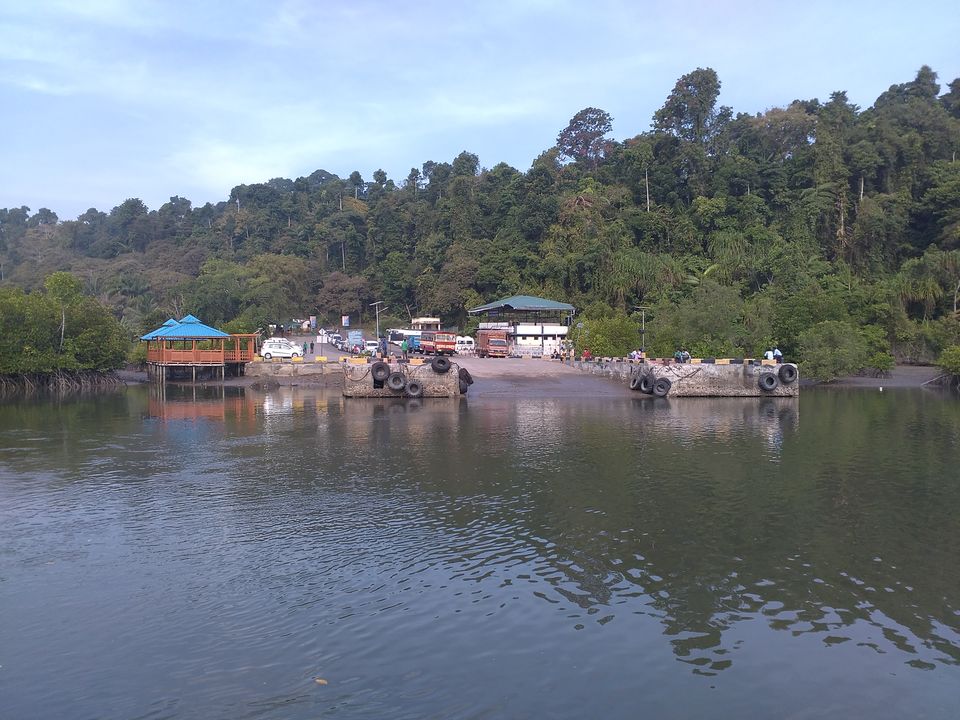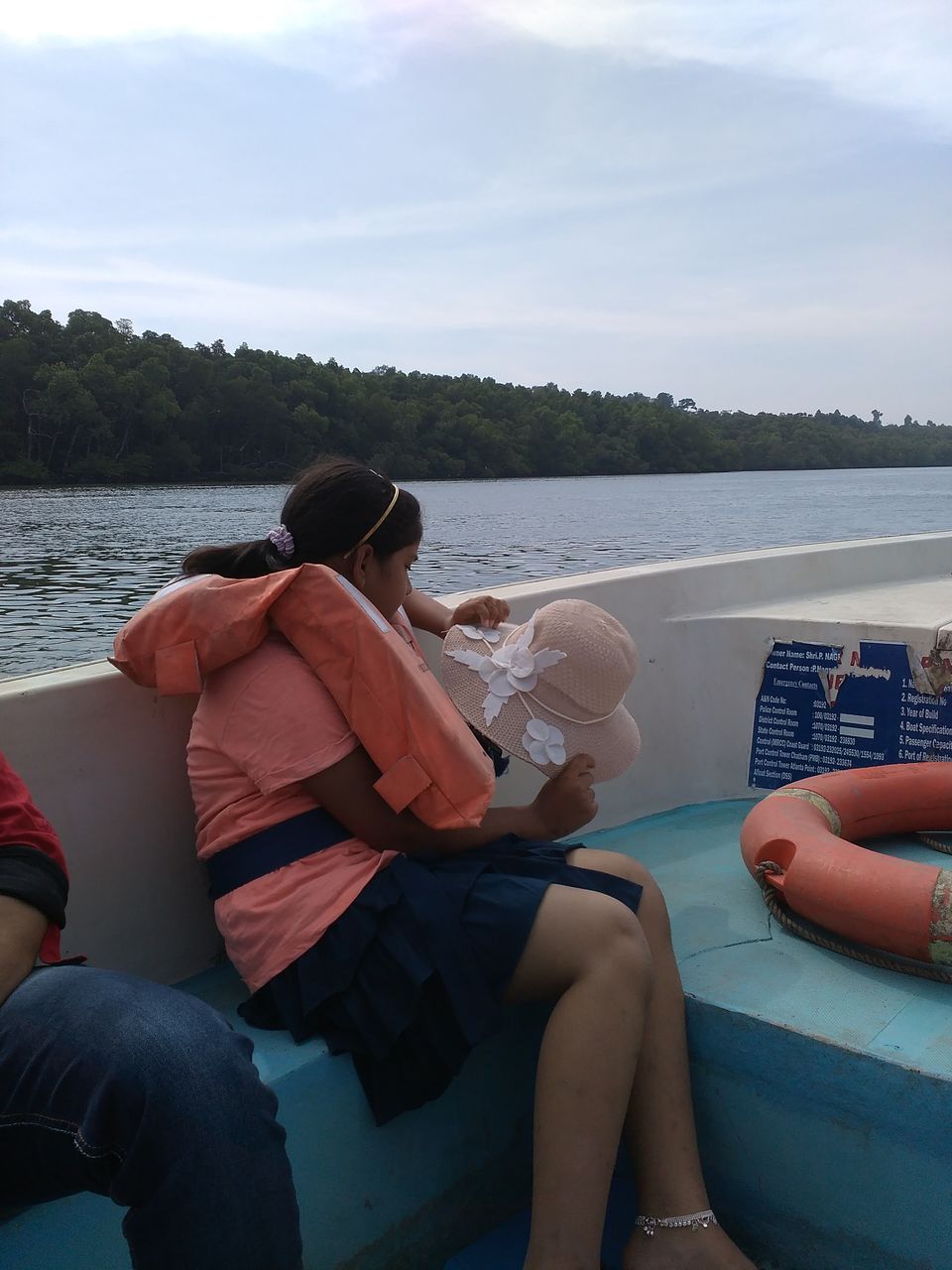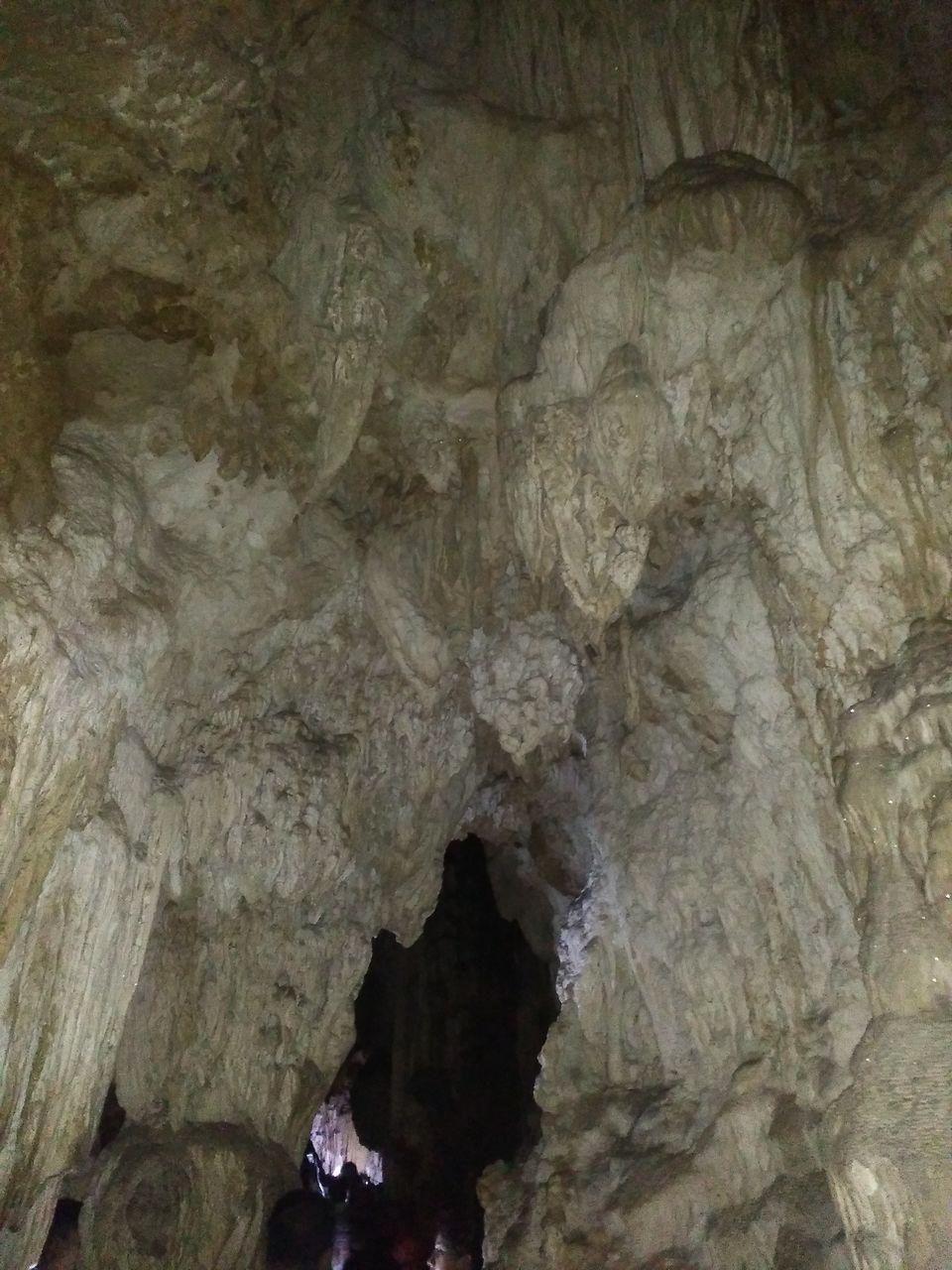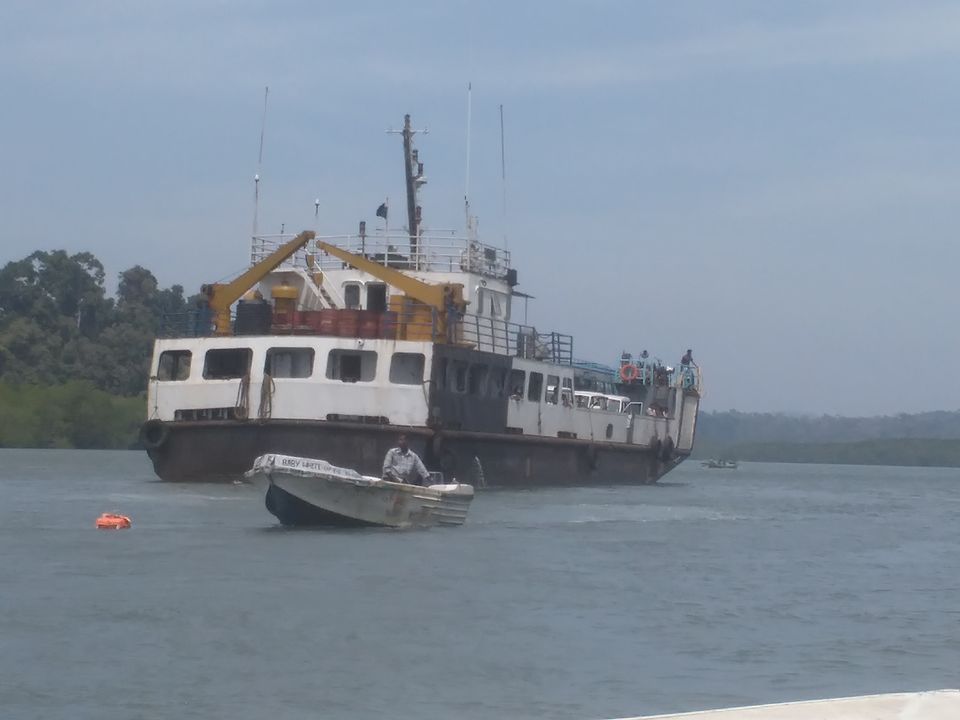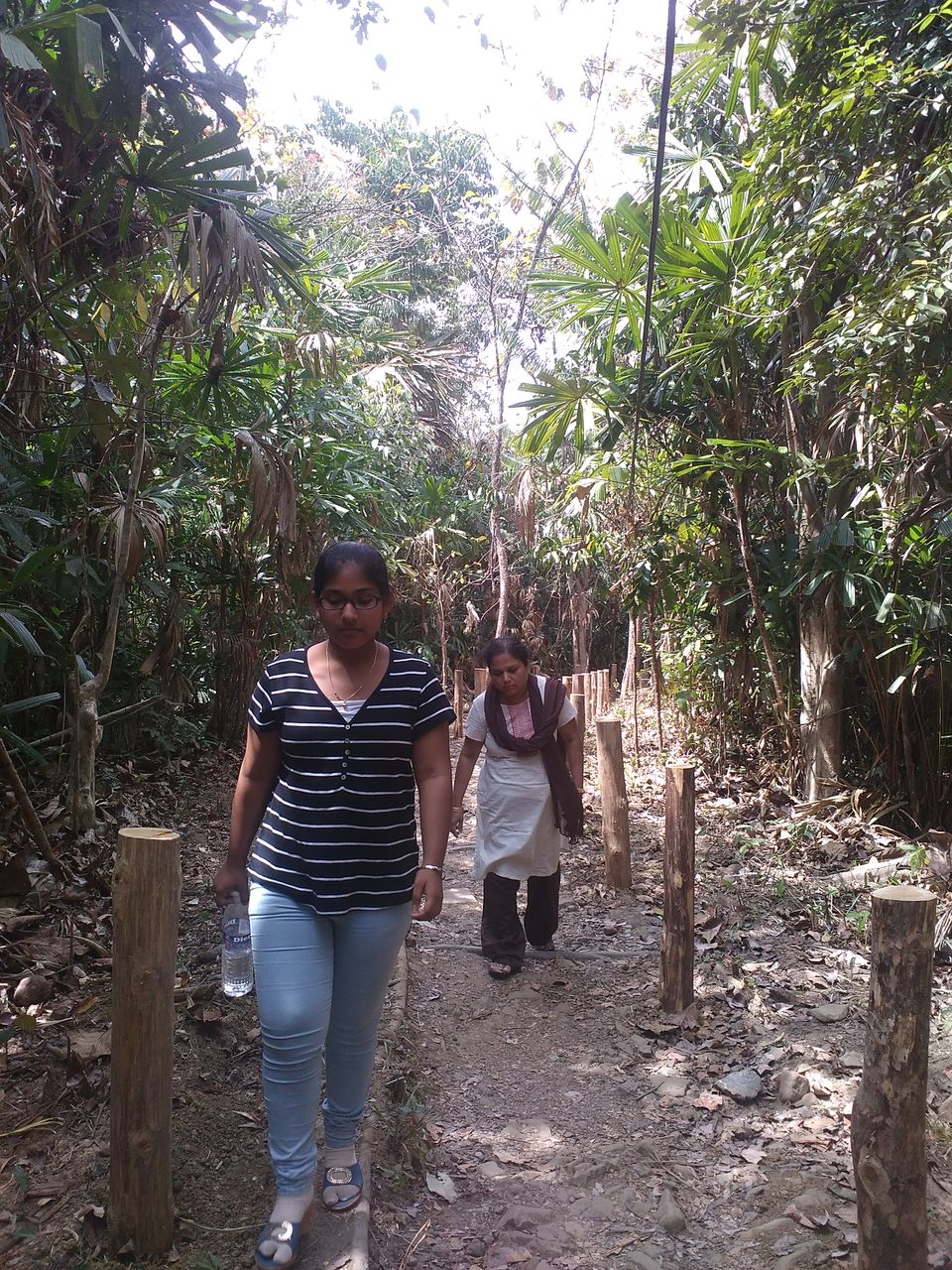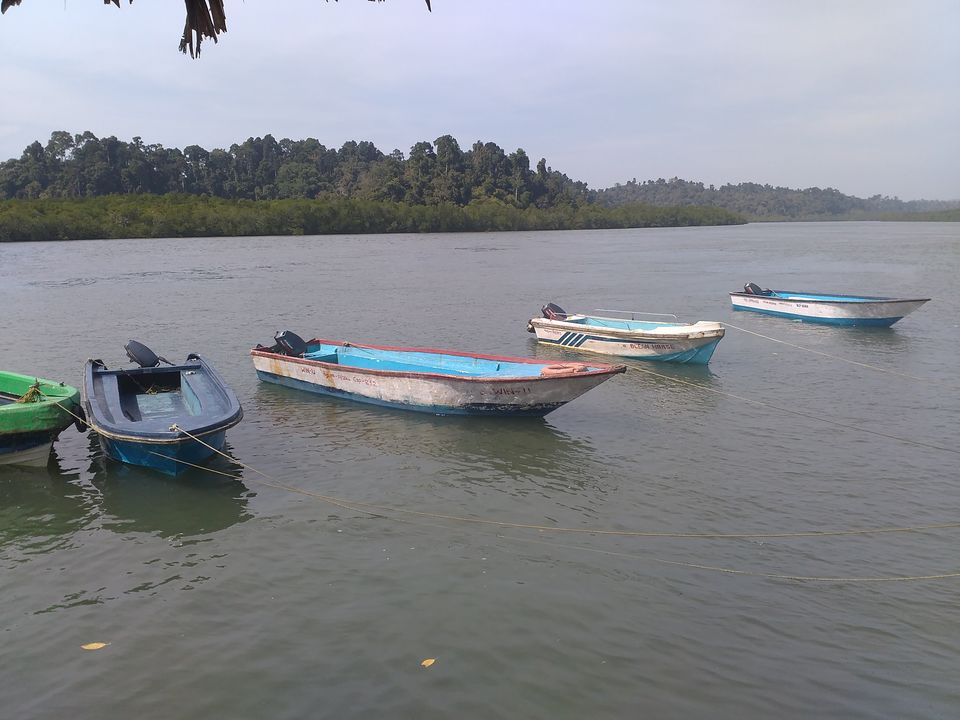 Frequent Searches Leading To This Page:-
andaman and nicobar islands tour package, andaman tourism places to visit, luxury resorts in andaman and nicobar islands, tour of andaman nicobar, andaman and nicobar honeymoon package, andaman and nicobar islands honeymoon package, andaman and nicobar islands tour packages for couple