Think beach and holiday, Goa sounds like a natural choice. Its sinful, meth induced pace of partying and sporting leaves you more exhausted than relaxed once the high is over. Cool. But this time, I got a chance to detox myself and explore monsoon coast line, its intense clouds, startling color palette, alluring waves and fresh beaches. My visual cortex was simply overjoyed. I love to photograph cloud formations, so lets say, I had the front row seats to one of my favorite free-shows on earth.
Ganpatipule is famous for its picturesque beaches and a temple of Lord Ganesha right by the coast.. A perfect venue to pray, relax, meditate and introspect. Surprisingly this holiday destination lives under the shadows of other popular locales, so is sparsely populated and dirt free. The beaches have a good mix of sand and rock shores, providing a good play of light during the golden hours. The temple, inspite of the peak holiday season was easy on the crowds. We stayed at the Shiv Sagar Palace Hotel, which is a treat for the lens in itself. As soon as I had dumped my bags, finished darshan, I was off to the shores to cash on each and every fraction of a second of my stay.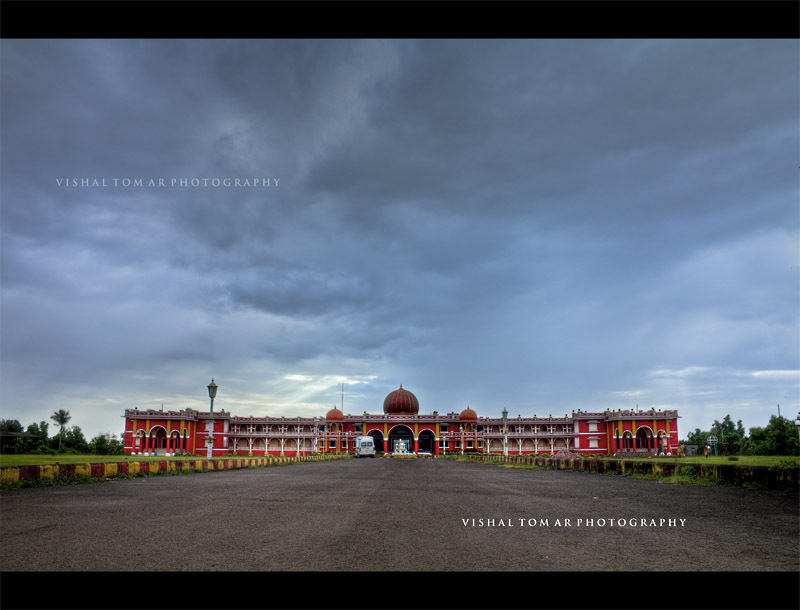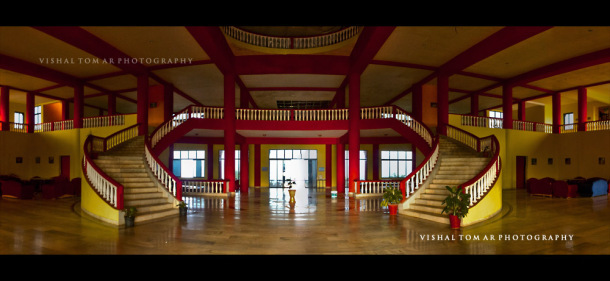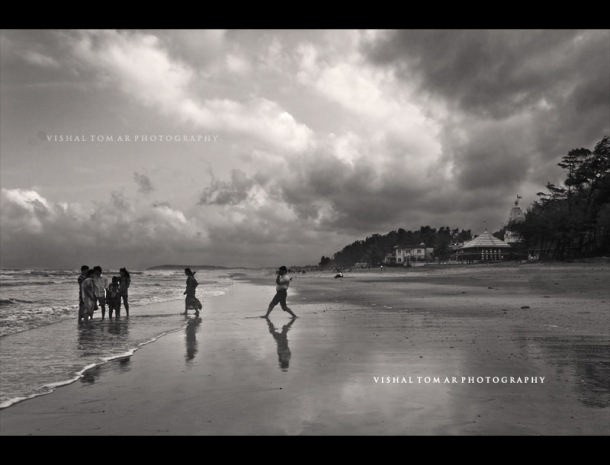 Being a man with a lens has its own attraction to the people on the other side. People in the cities are generally scared of cameras and become angry on the photographer. A brawl involving me photographing and some local hoodlum objecting is no news. Small towns are bang opposite. Folks are friendly, smile a lot, easy to make friends. Ganpatipule I found no different.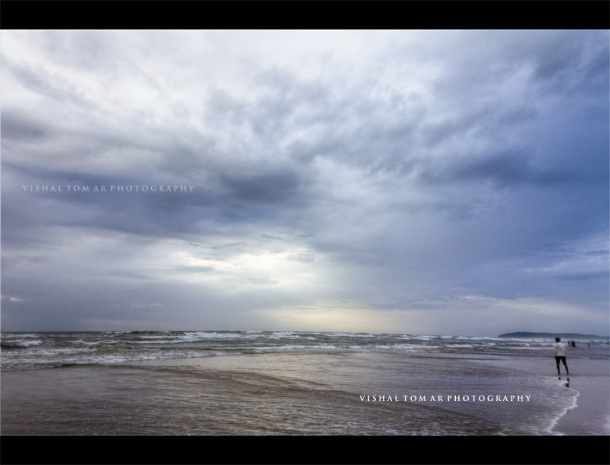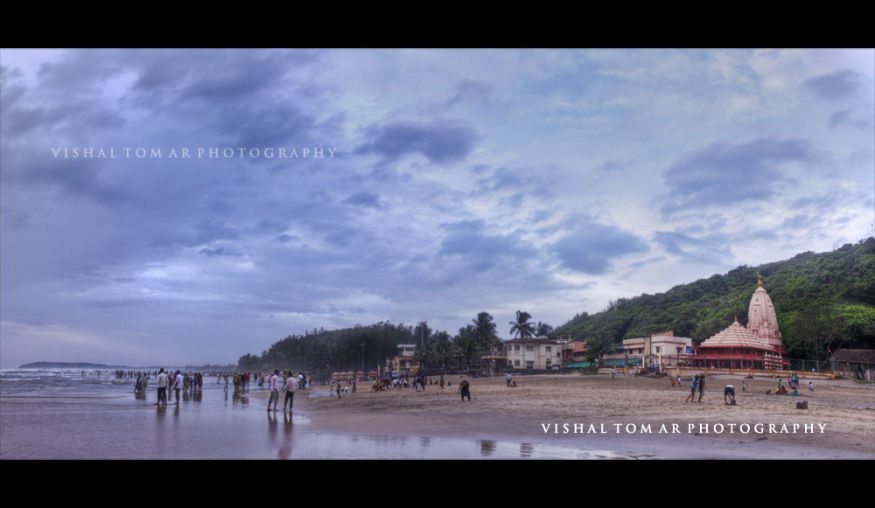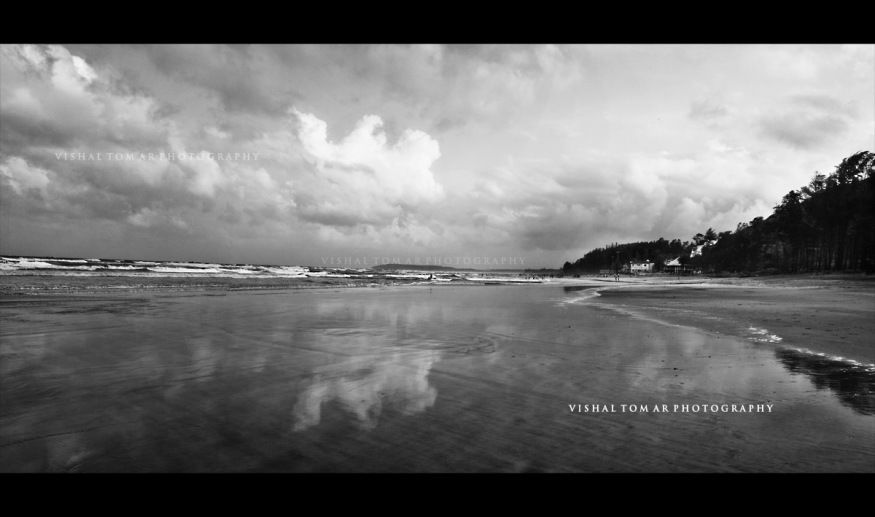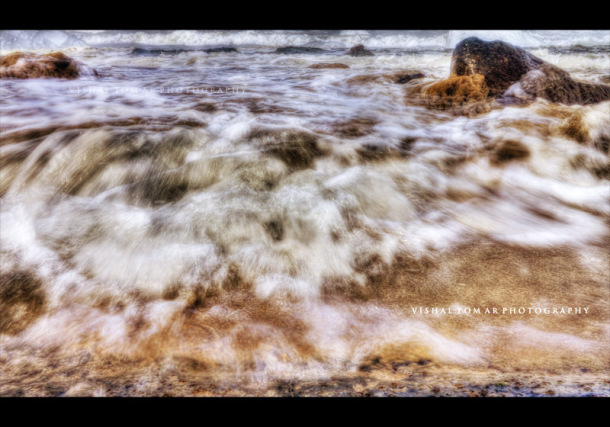 Speaking to the locals I came to know that the temple's importance lies in making your wishes come true, especially if you have whispered it in the little mouse's ear at the entrance. It holds true for all Ganesha temples I recollect. The history of the temple goes back around 400 years, when a Ganpati idol was discovered on the shores, and now there is a temple. The elephant God is regarded as a sentinel to the western gates.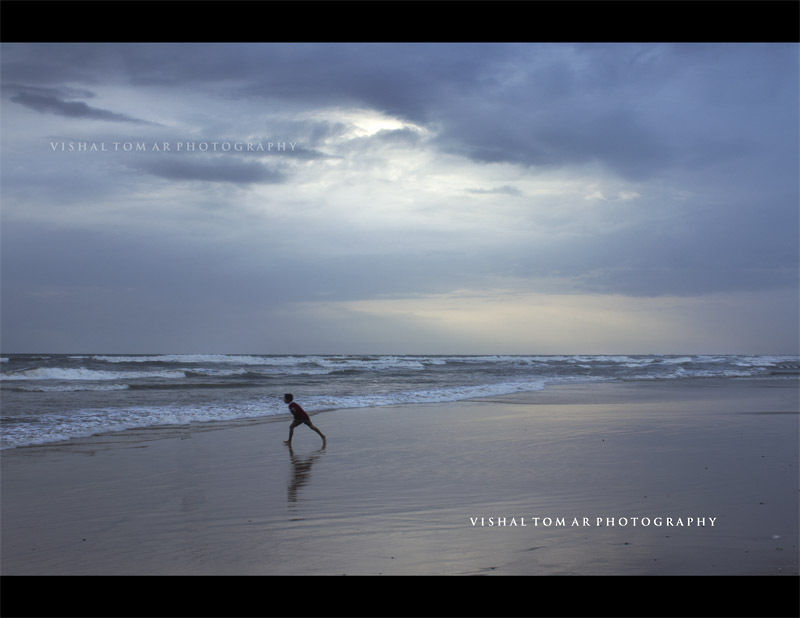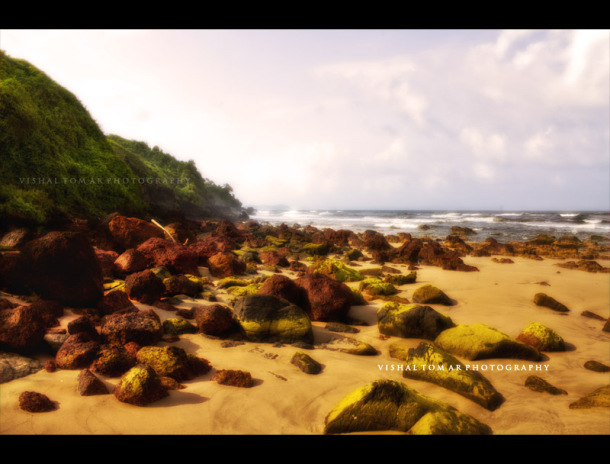 Besides Ganptipule, other attractions include the Jaigadh Fort, Ratnagiri fort and Ratnagiri palace, a Konkan natural history museum and aquarium. I would only suggest the museum and Ratnagiri fort if time permits. Rest is not worth.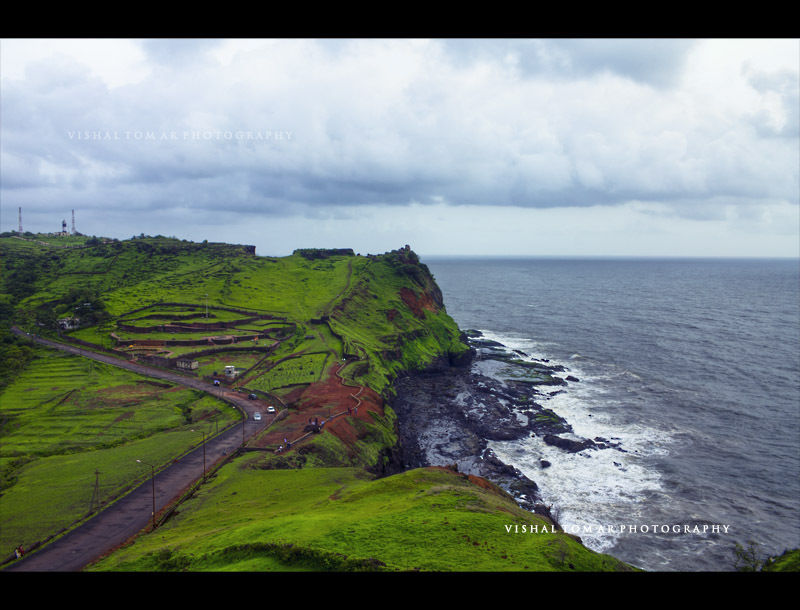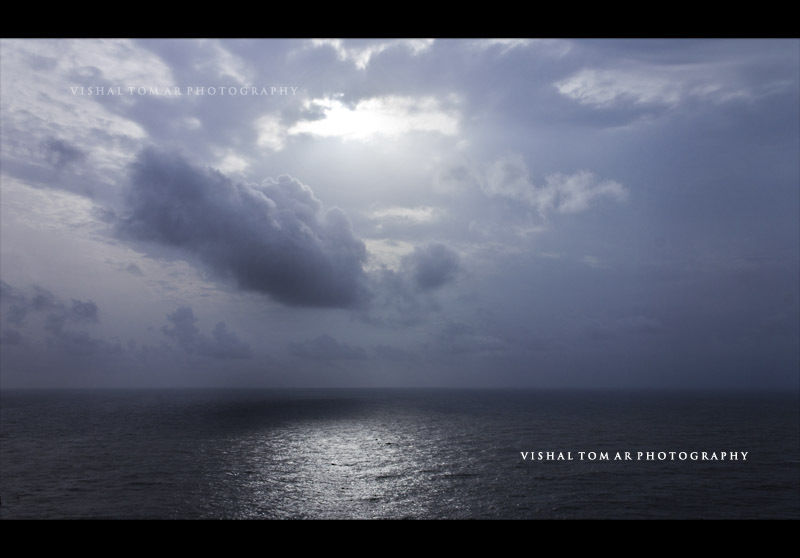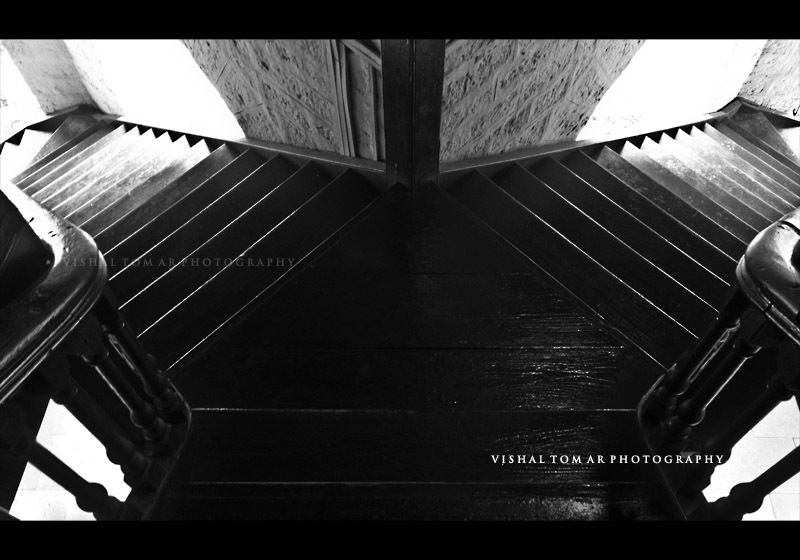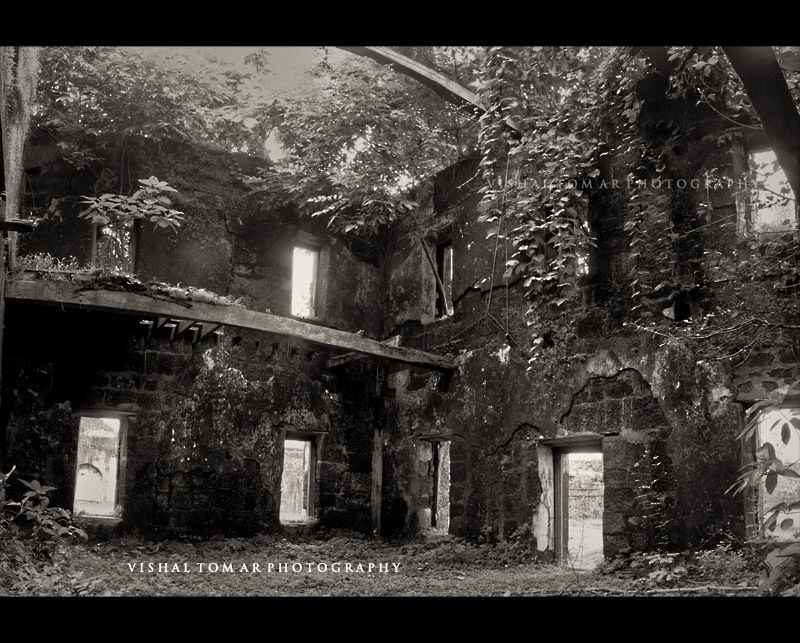 If there's one thing other than scenic locales that photographers love, it great food. I am glad that Konkani fish delicacies, sol curry and prawns with chutney left a long lasting memory on my taste buds.
So all in all it was a good escape from the urban cacophony that filled my memory card with interesting images. Hope you enjoy too.
Some more beachscapes :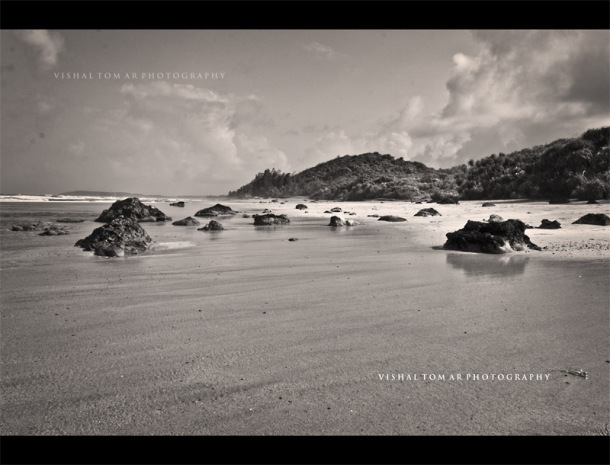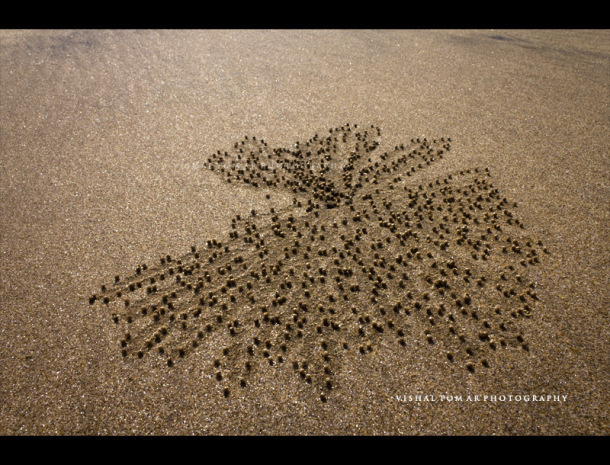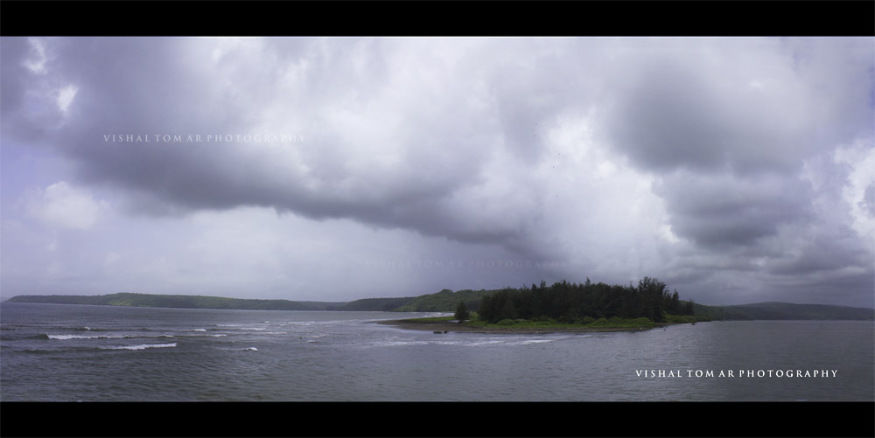 P.S. : dont miss the small ferry ride which carries you along with your vehicle, and you see beautiful landscapes..!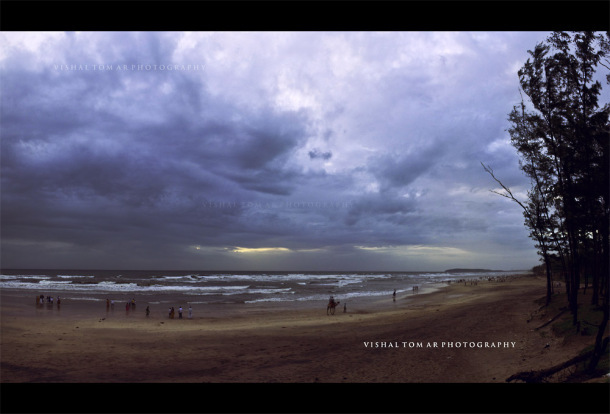 As always comments and critique welcome :-)