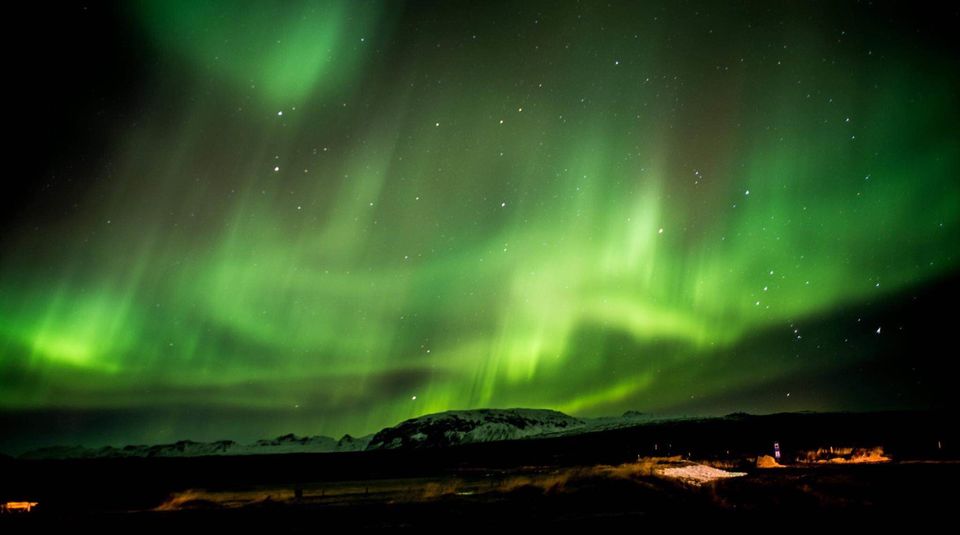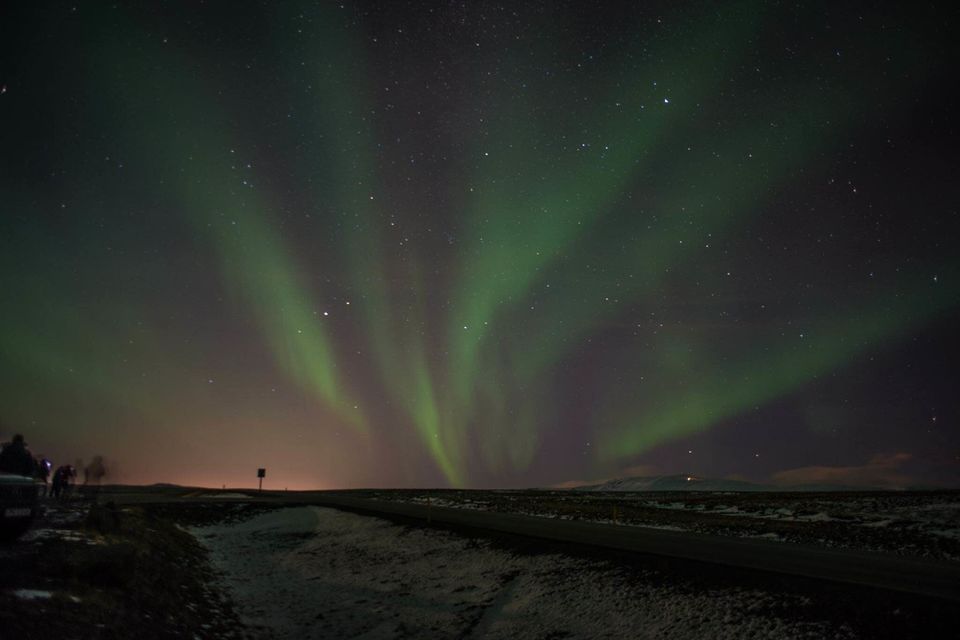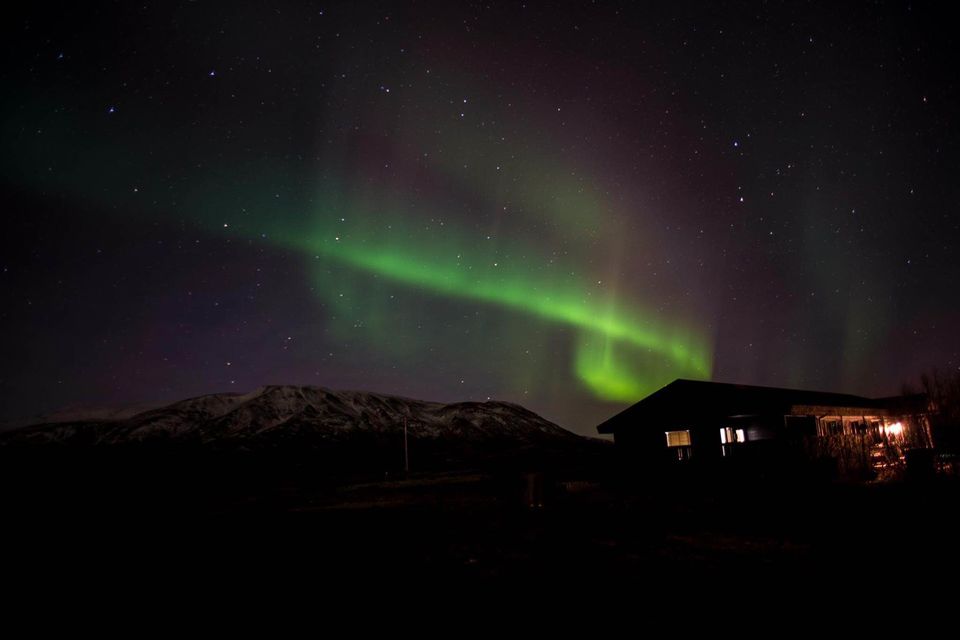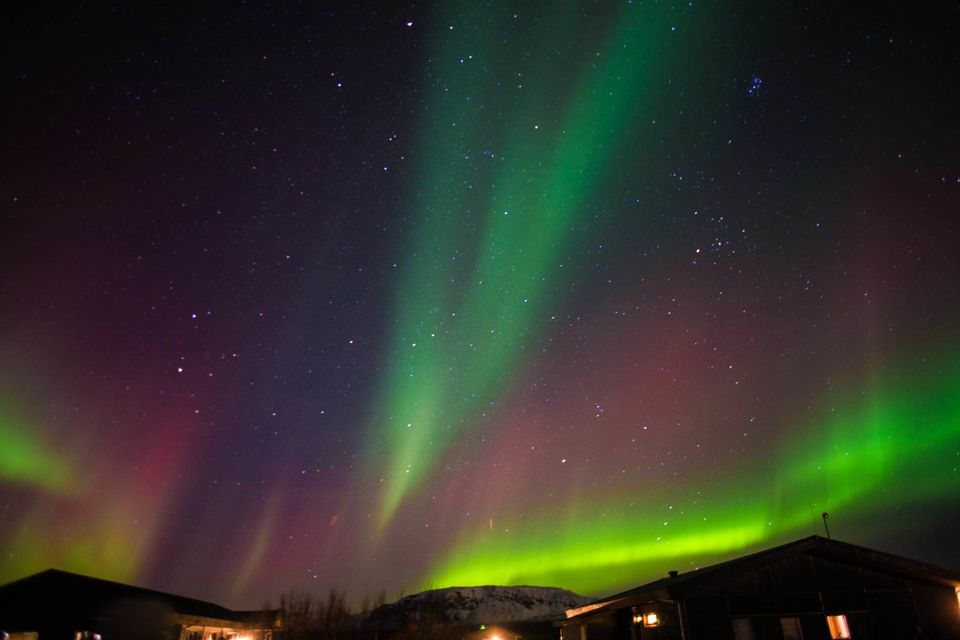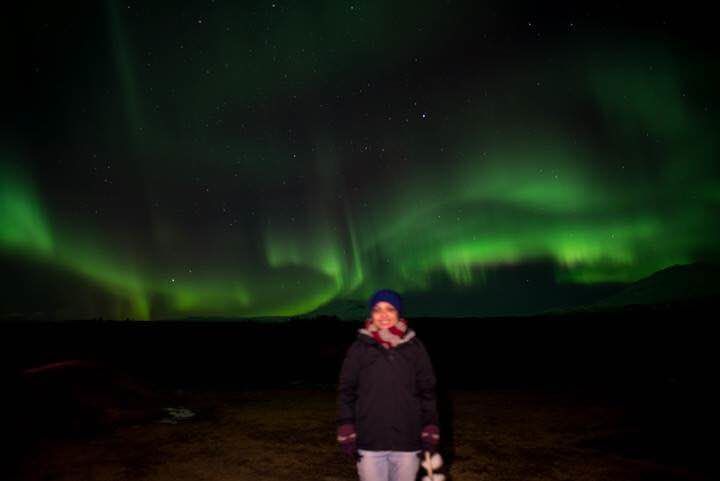 Like many of us, I also had one item in my bucket list to see dancing Northern Lights. And I have been so lucky to see those lights dazzling and dancing for us for one night during our trip. One of the most amazing nights of my life.
The Northern Lights are one of nature's great exhibitions: a mysterious, colourful show in sky when suddenly it gets lit up with green, red, yellow lights twisting and dancing around like disco lights. It is an indefinable thrill that can make anyone overwhelmed with humble feelings.
One of the many reason to plan Iceland trip in winter was to try our luck to see Northern Lights. They are active and mostly visible during winter months. The lights are formed from fast-moving, electrically charged particles that emanate from the sun. These are driven towards the poles by the Earth's magnetic field – their varying colors are a result of the different gases in the upper atmosphere. Mostly green because of the oxygen present above us.
While in Iceland, me & ash had a duty to check the Aurora forecast after every few hours. The day we arrived in Reykjavik, it showed the Aurora forecast as Moderate. From what I have read that Aurora lights can be a mesmerizing affair even with moderate levels. Me and ash were in Iceland only for 5 days, so we did not want to miss the chance of hunting the moderate Northern Lights as well.
So we headed out for our first NL hunting tour , our guide drove us into the darkness, away from the city lights and we reached Borganes. After spending few good hours in the darkness and cold night, very cold, we finally left the hope of seeing NL tonight. Just when we were walking back to bus, something appeared in the sky. It brought the excitement, we waited another 15mins for that something to glow a bit darker. And the there it was our first glimpse of NL, a very low light in the sky. It was not dazzling, but were happy to see something and returned back to our hotels.
We still kept a check on aurora forecast over the week, and to our luck one of the nights NL became active again. Again that night we headed out towards Thingvellir National Park, and to out luck NL appeared and they were just not beautiful ,dazzling and bright, but they danced for us for 4-5 hours. We were happy as a kid, at that moment it did not matter to us that weather outside is -10 degree C, what mattered was that lights decided to appear for us and the whole sky was lit up in green. And these moments were captured once again by Ash and his love lens :)
Some interesting stories/myths/beliefs about Northern Lights that was told to us by our guide;
Many beliefs around the northern lights see the phenomena as a good omen.
Lights were the gods of harvest and hunting.
It is still believed that a child conceived under the northern lights will be blessed with good fortunes.
On the contrary Icelanders believed that it would ease the pain of childbirth for pregnant women, but they also believed that pregnant women looking at the Aurora would have cross eyed children. [ I do not think so it is true, as I haven't met anyone in Iceland who was crossed eye :) ]