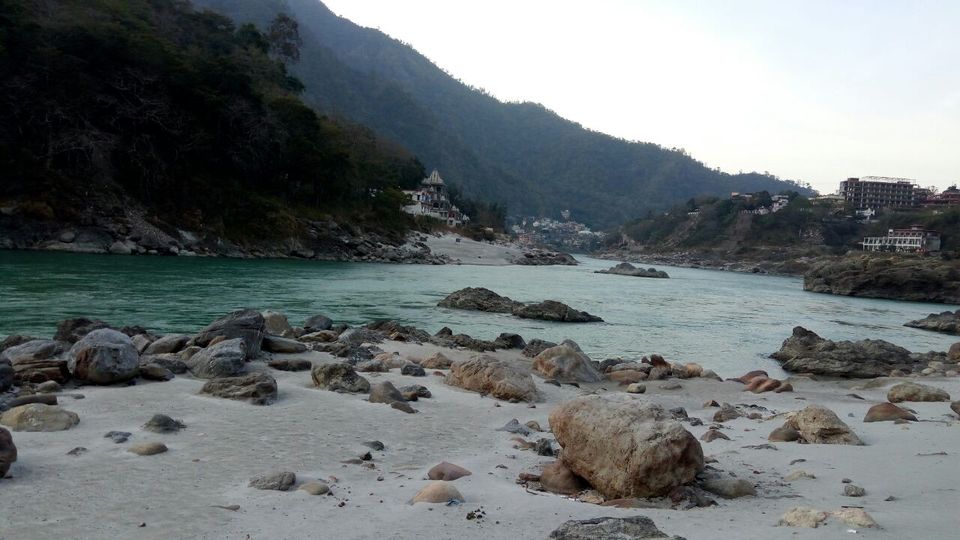 As I am writing this blog I feel proud of myself for all negativity, self-doubt, frustration, fear I have conquered. One day I was planning to do solo, I have been wanting to do some adventure trip for ages so perfect getaway ends in Rishikesh - An adventure cum peace of mind: Killing two birds with one stone ! So I made an quick decision of buying ticket from Pune to Dehradun.
I have just booked hotel and travel ticket. This was no itinerary trip, I did not make proper plan I was just going to do what would make me happy. Lets see how it went.
Day 1: As I landed in Jolly Airport. I started doing research on google map and checking out near places and I decided to go to Mussoorie(The Queen Hill Station) which is at a distance of about 35 km from Jolly Airport— I was solo so I hired an airport texi which took me to Mussoorie and drop me at Rishikesh. I visited company Garden and Gun Hill in Mussoorie
I have also visited the Mussoorie Christ Church. It was a very peaceful area. There are so many other tourist destinations also like Bhatta Falls Dehradun, Lake Mist, Jharipani Fall and Mussoorie Lake so I have spent some of my time at these spots also. But as I have limited time. So I am not able to enjoy these locations more.
After that, I moved fastly to Rishikesh and I checked into the hotel -The Aloha on the Gangas. It is slight uphill. They welcomed me with a big smile and lot of warmth. Room was nice, cozy, neat and clean.
Day-2 : I got up early in the morning and take a hike.. OMG! It is so chilled here. Gulp down a cup of tea to keep myself not to go in hypothermic state.
The Aloha is a picturesque hotel. They also have scheduled activity like -meditation, Yoga, Safari ride.. I did mediation and Yoga here
Than I headed to Raja ji Tiger Reserve which was 25KM away from hotel. As safari was not pre-booked, I have to wait for an hour to get safari.
I hired a Jeep which are available at cost of Rs. 1600. My driver was Akash who had great knowledge of Jungle. He knew in detail about animals and different kind of trees. I had great time talking to him. The total safari time was 2.5 hours. I told that we should not expect to see much animals since they do not come out to drink water but I was lucky to see group of Elephants. You can easily see a lot of Spotted dears, Sambhar deer but it is rare to see leopard or tiger. The best time to visit the range is April end to June (summers). At that time you can expect to see leopard or tiger since they come out of jungle for water. Overall, it was a great experience. There are only two slots to visit the Chilla Range (6 AM to 9 Am & 3 PM to 6 PM). You need to be there an hour before the slot time to book tickets & Jeep.
and with this safari I explored that I love WildLife.
After safari ride I headed to Parmar Niketan to attend Ganga Arti. The place is full of Aarti attendees. The experience was so ethereal that it made me feel so reverential especially seeing the diyas float down the river.
After Ganga aarti I head back to hotel. Tabla and Flute have laid a spread in the hotel. The night looks promising already.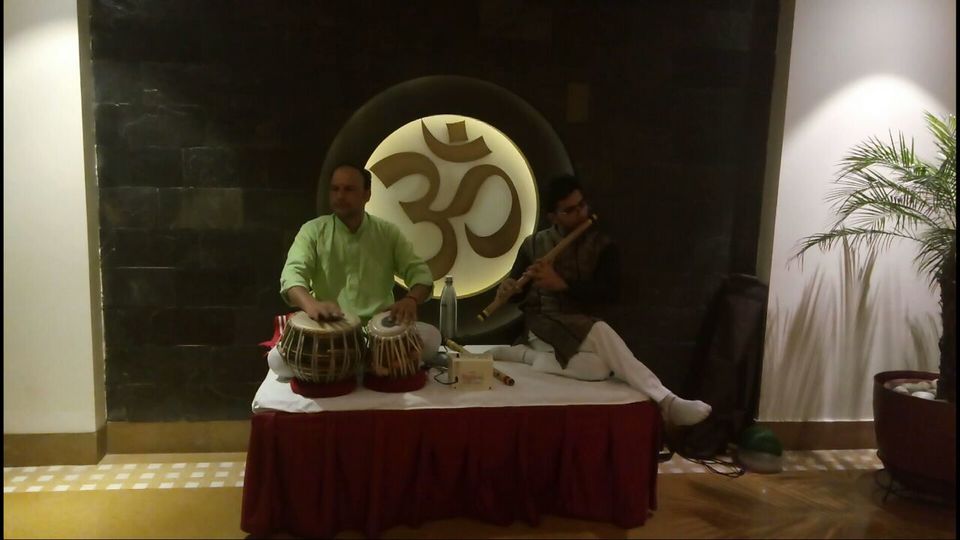 Day 3 : Wake up extremely early by my standards. I took a hike to Lakshman Jhoola and spend some time in the bank of Ganga. The emerald green water, lofty mountains, equally green hills and shimmering white sand, the mystical environment give you the feeling of inner peace, just by being there and breathing in the city. Paradise Unparalleled :)
Lakshman Jhoola(Attraction of the city)- The view from Jhoola down below is just stunning. It is so powerful and exhilarating at the same time.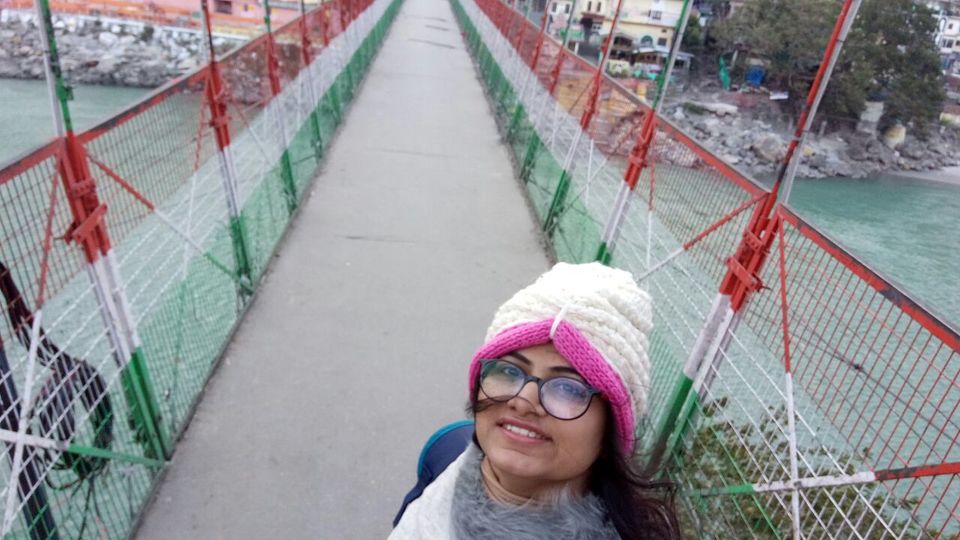 Now time to quench my thirst for adventure. There are plenty of adventure shops offering trekking, rafting, kayaking, and bungee-jumping. They will arrange transport for you.
I did bungee-jumping and flying fox which cost me Rs: 4600/ .It is truly a memorable experience!
Don't forget to ask for video they would charge extra Rs-800 but it worth! The entire experience will be recorded so that you can re-live the thrill even after it is all over, for the rest of your life.
find my video of bungee :
No wonder Rishikesh has a very strong spiritual vibe, and you feel it just walking the street just sitting by the Ganga.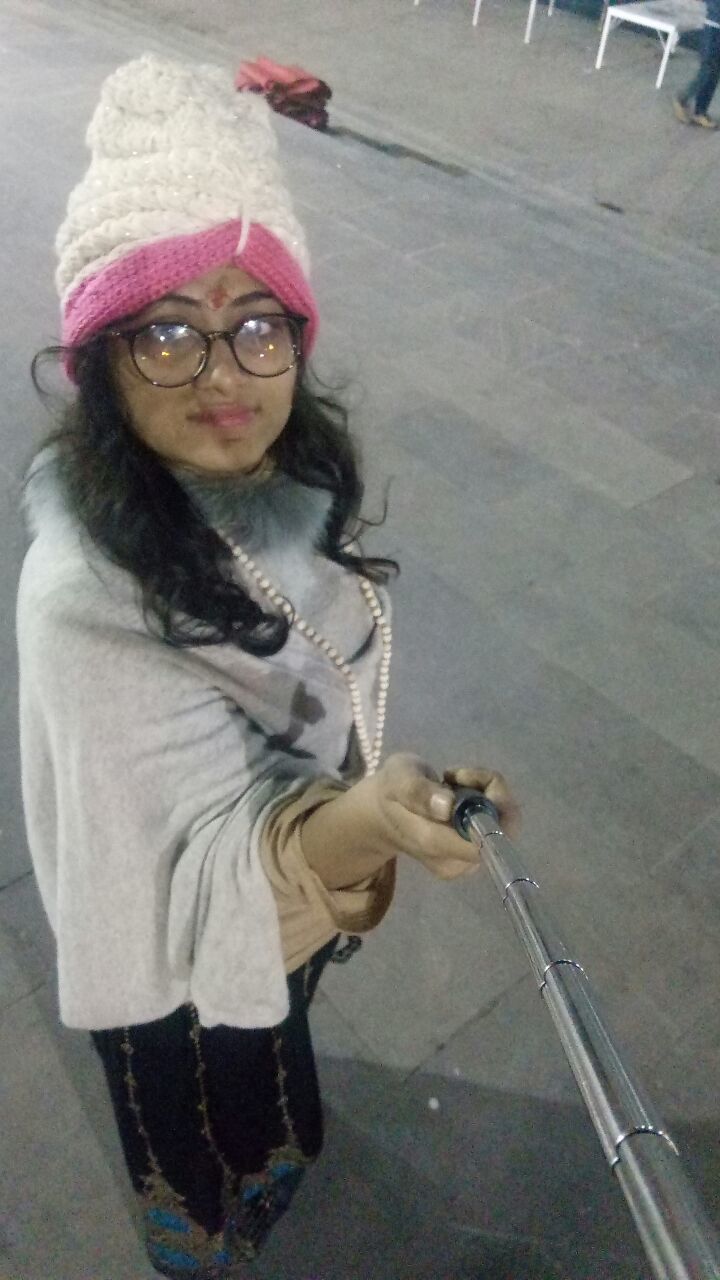 Day 4: As I told you I realised that I love wildlife I went to Rajaji tiger Reserve again to have elephant ride.
Riding on an elephant's is a really magnificent way of experiencing a jungle safari. It was great adventure riding through mysteriously thick forests or dangerously deep valleys. riding on elephant-back gives you a never-before perspective of the heart-stopping scenery and the thrilling chance to encounter wildlife at close way.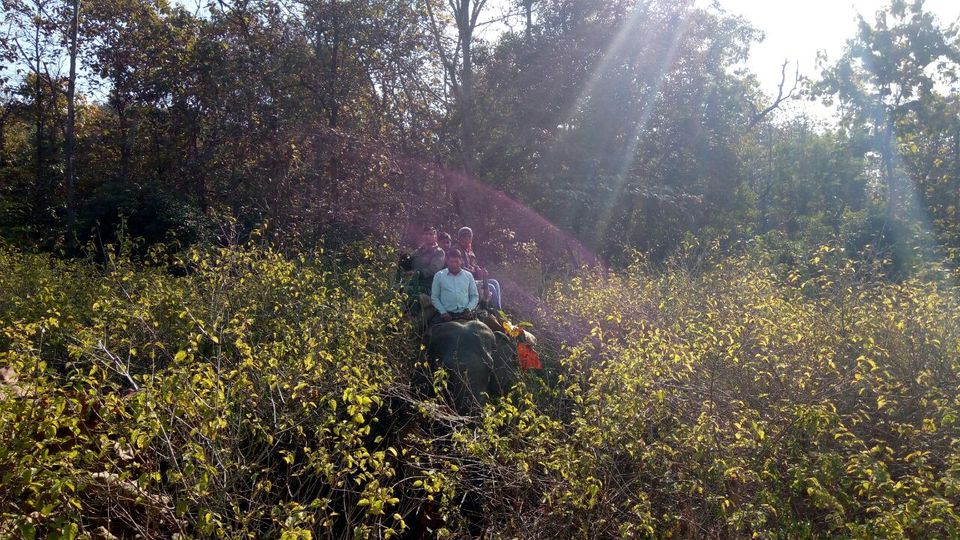 Rafting time : It cost around Rs.450 to Rs.700 per person. There are three rafting lenfth- 16 KM, 24 KM, 30 KM, I opted for 24KM.. Do not go for longer lengths as it is herculean task.
I won't explain how was rafting experience. It was like just faced death and lived a life!!!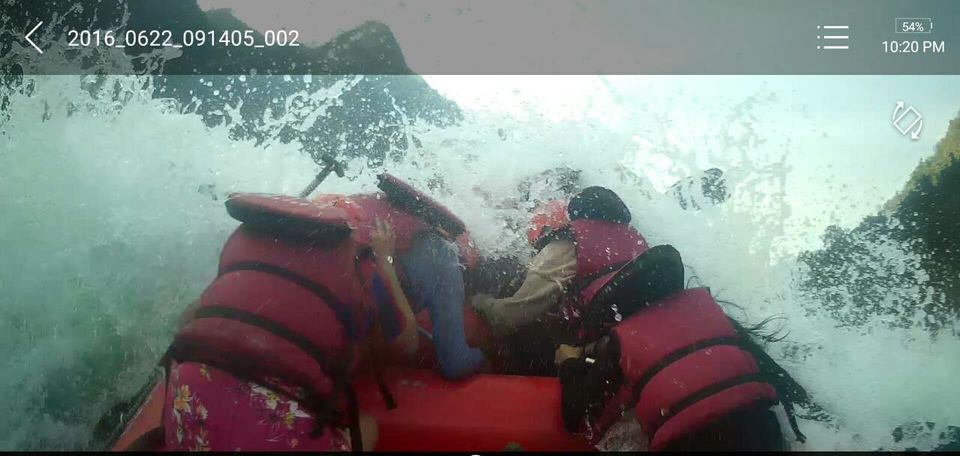 By the time I finished rafting it was dark..I spent some time on the bank of holy Ganga and headed-back to hotel. Next day I got me back to the usual self I am with fresh-mind, rejuvenated, and lot of enthusiasm.