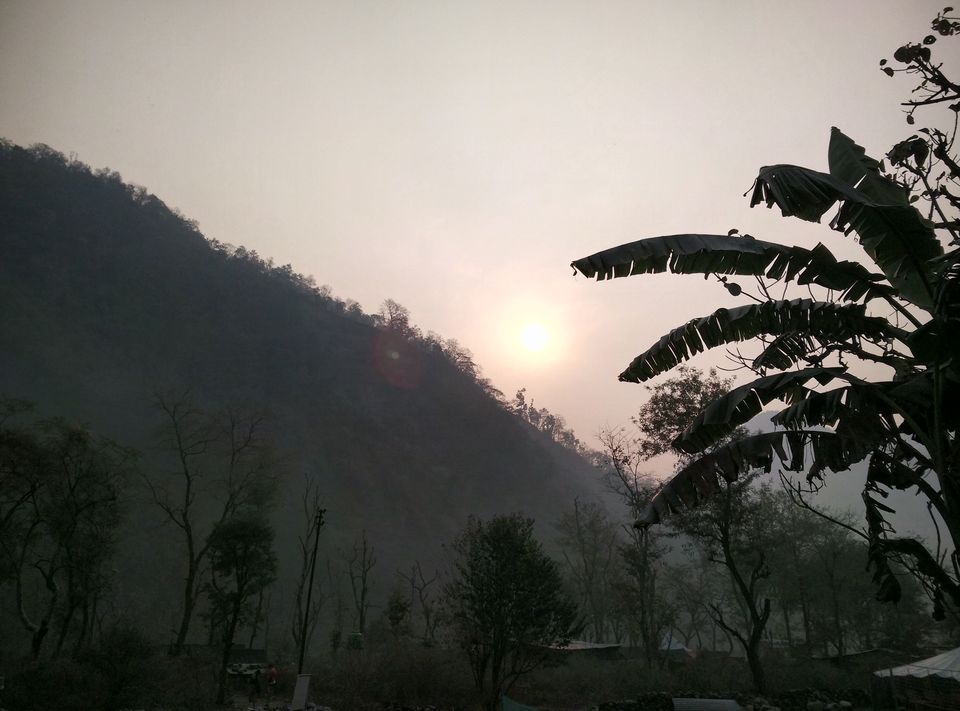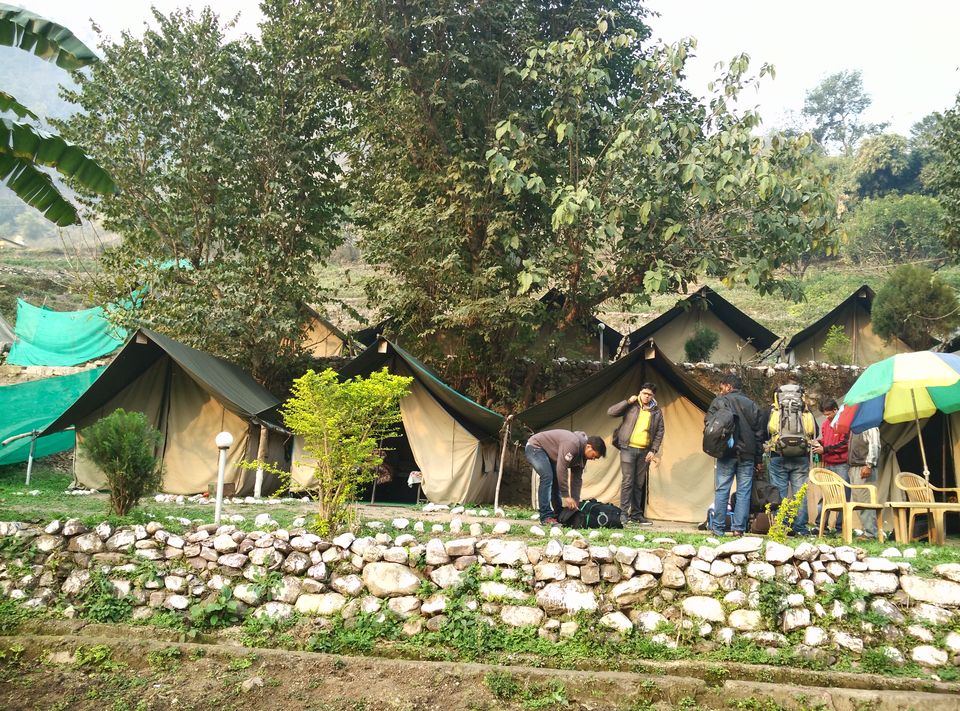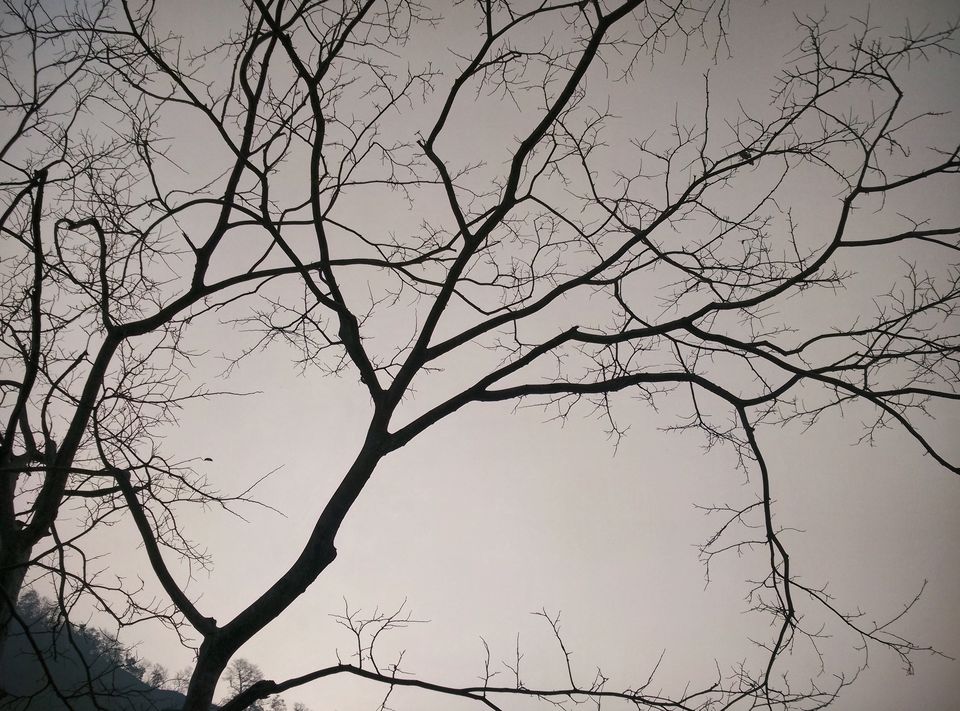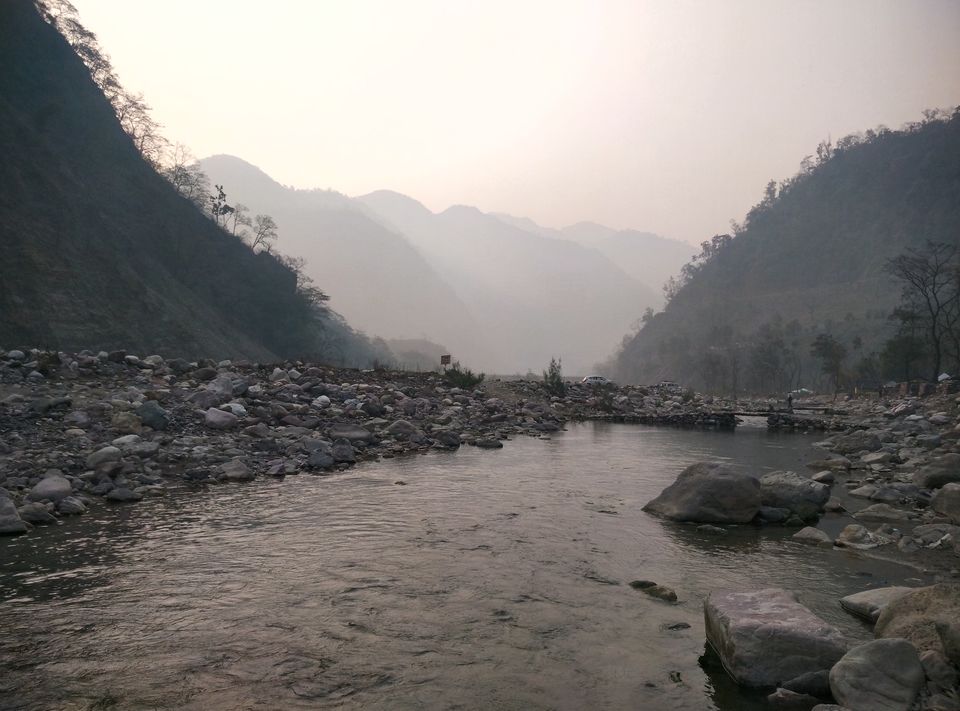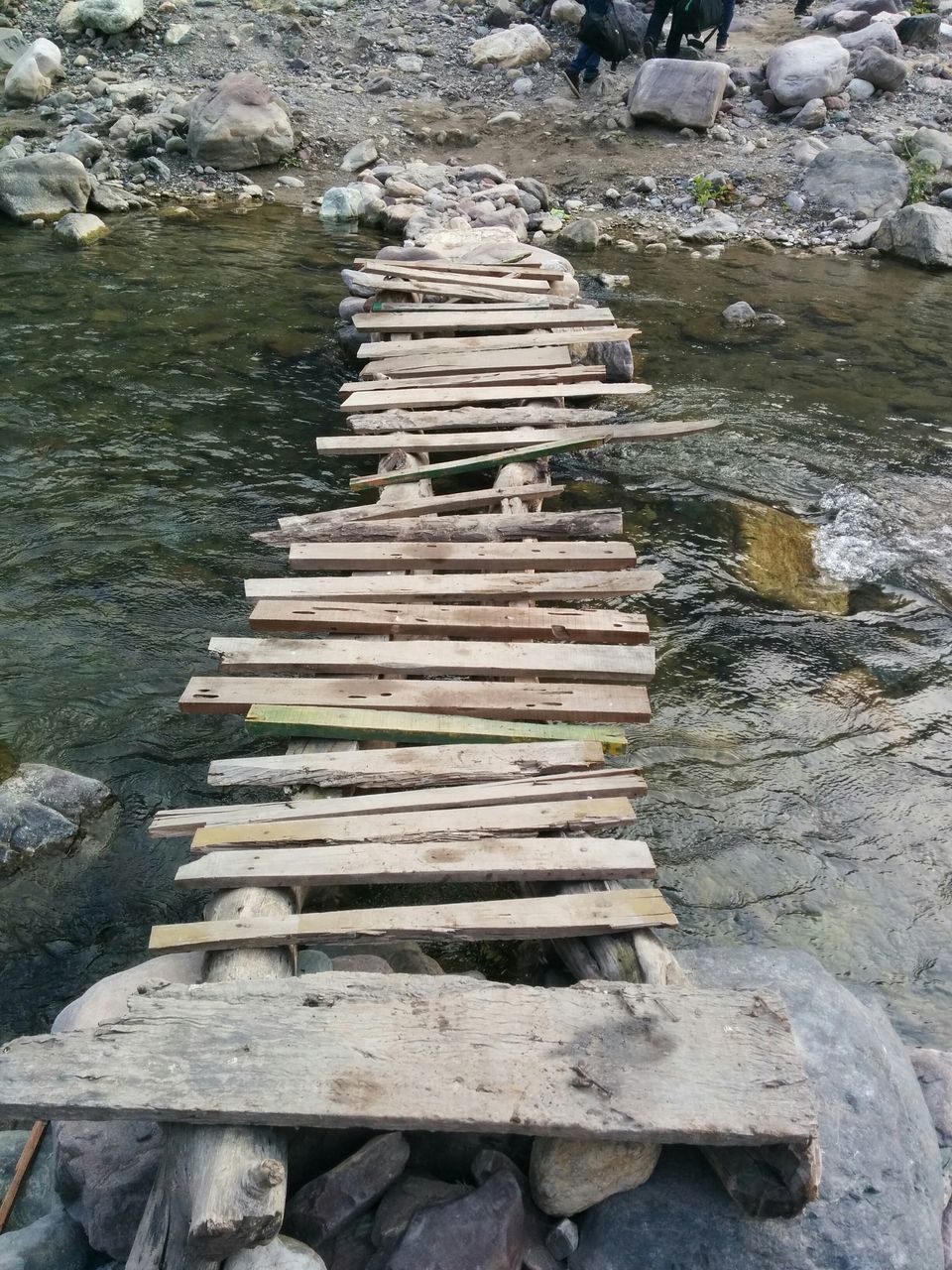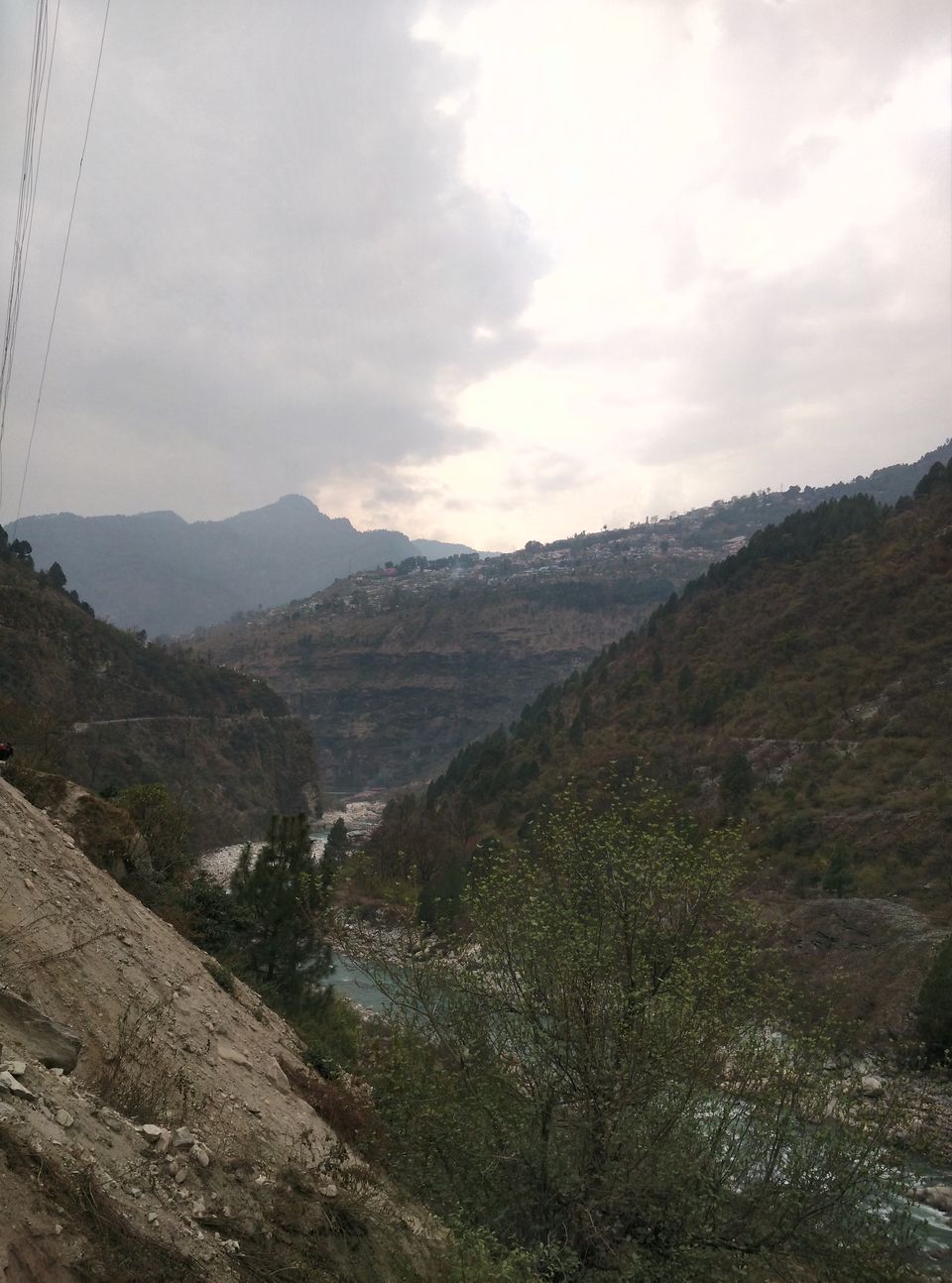 Away from the bustles of the city, from the bedlam of the relatives, from those uneasy claws which penetrate you whenever you try to be yourself; I was lying like a log, embracing the grandeur of the limitless sky with closed eyes, and an open mind. A yellow halo was all I could see, the babbling sound of the river was I all could hear; the thoughts had already lost in a realm of their own, and when they were found, I got transformed. Floating on The Ganges, with arms open to receive; I received a kiss in the form of a swift breeze, and all I could say was "Thank you". Thank you for blessing me.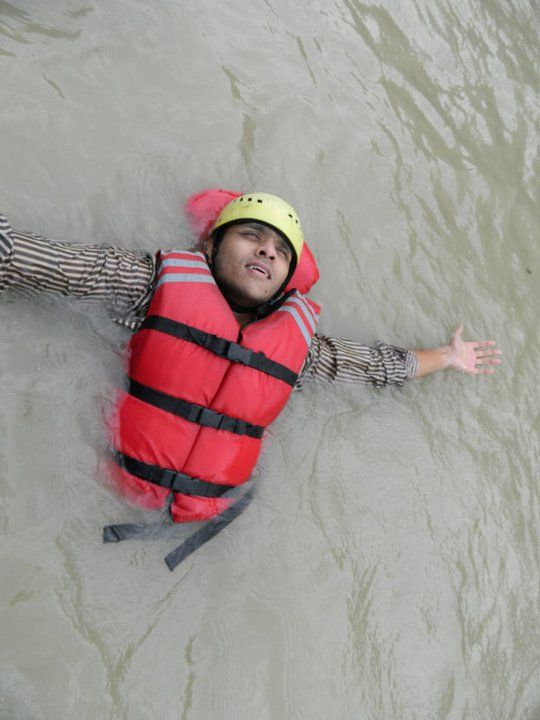 It might sound poetic, but it's nothing in compare to what I felt. Our trip to Rishikesh was planned just a few days prior to the trip, but my trip to Rishikesh was 3 years in the making. My plan saw some fortunate setbacks (I had planned a trip during the weekend when the "Apda" occurred in Uttrakhand, which got cancelled at the last moment), some unfortunate ones (when the job training preponed or some friends ditched me) and my lovely procrastination. But sometimes a thing happens only when you need it, not when you want it. And only God knows, how badly I needed this trip.
But sometimes a thing happens only when you need it, not when you want it. And only God knows, how badly I needed this trip.
So while I was busy with my procrastination, I received a call from my friend for a trip to Auli for Skiing. Initially, I was reluctant but said yes on a condition; we will stay a day at Rishikesh too. Henceforth, the planning phase started. After my previous experience to Rishikesh, I had realized that you just need two things to pack your bags for Rishikesh. First, a group to go with. And second, a mode of transport. So, if you are a solo traveller, you just need to book something or just grab your wheels and whooooop!! But the ones who fall in the other category, this is the main hindrance (as it was with me). For the transport, you can easily book Normal bus, Volvo, Delux bus straight to Rishikesh if you live in North or nearby; or a train to Haridwar, followed by a cab/bus to Rishikesh. Rishikesh is just 25-30 km away from Haridwar. But as we had plans to go further up, we booked a cab straight from my home, in Delhi. After booking the cab, we booked the camp. Now, if it's an off season, November-Feb due to insanely cold water, you can go straight to Shivpuri and book on the spot. All the camps are adjacent to each other, with a little variation in its costing and services.
I dreaded over the fact that Beach Camps were banned. Damn! As it can't get any better than sitting on a cliff, with Tea in your right hand and legs swinging freely at 30 feet from the river. But, I can't blame the ban, as it was necessary.
So, finally, the night came when the trip was about to happen.
Luggage, Check!
Cab, Check!
Excitement, Double Check!
But,
Friends were late.
You know how it feels to be full of adrenaline to start something, and you just can't because of others. Well, I felt exactly the same.
My friends were stuck in the traffic. I was angry. Exasperated. Not only as I like being punctual but also as my father was looking at me with a dreadful expression. As if saying, "It's already 1 hour past midnight. When do you think your parents sleep anyway?"
However, the bell at 1:45 am on phone saved me from the wraith of my parents, and we all started with our trip to Auli, with Rishikesh as the first stop.
And reciting the name of Mata Rani, we began our journey.
After the initial 10 minutes of formalities: abusing for getting late, banter which comes out when you meet your old friends, and getting introduced to friends of friends; there was silence in the car. No, no one slept. Silence as in no music. The car's system didn't support an Aux. WTF!!!
So, in short, a little bit of chaos marked the starting of our journey. And as we say in Delhi, "yatra ka shubh arambh":P
I asserted to seat on the front seat, next to the driver. Why?
Because I wanted to be the DJ of the journey. Oh yeah, the plan got busted within 3 minutes.
Because I am an owner of long legs. Really long!!
Because it's the most comfortable seat in the cab. Yeah, the primary reason.Because I wanted to observe the road staring at me with luminous pairs of eyes, and their respective voices playing Doppler's effect as we across each one of them. Oh fish! Here comes the poet.
We stopped for a while after 50-60 km for stuffing our empty stomachs. And God! The Parathas, stuffed Parathas, were awesome. I mean, at 3.45 in the morning you can't expect anything better. For a moment, I went to the road to just witness the vehicles passing by and it was majestic. The cold weather was caressing my cheeks, and when the cars whooped in front of me, their sound was melodious. The street lights on the roads on either side were magnifying the overall beauty of the road. The road which will take us to our destination. (You can see the happy faces we had after stuffing our crying tummies with awesome Paranthas. Good food = Good mood:P)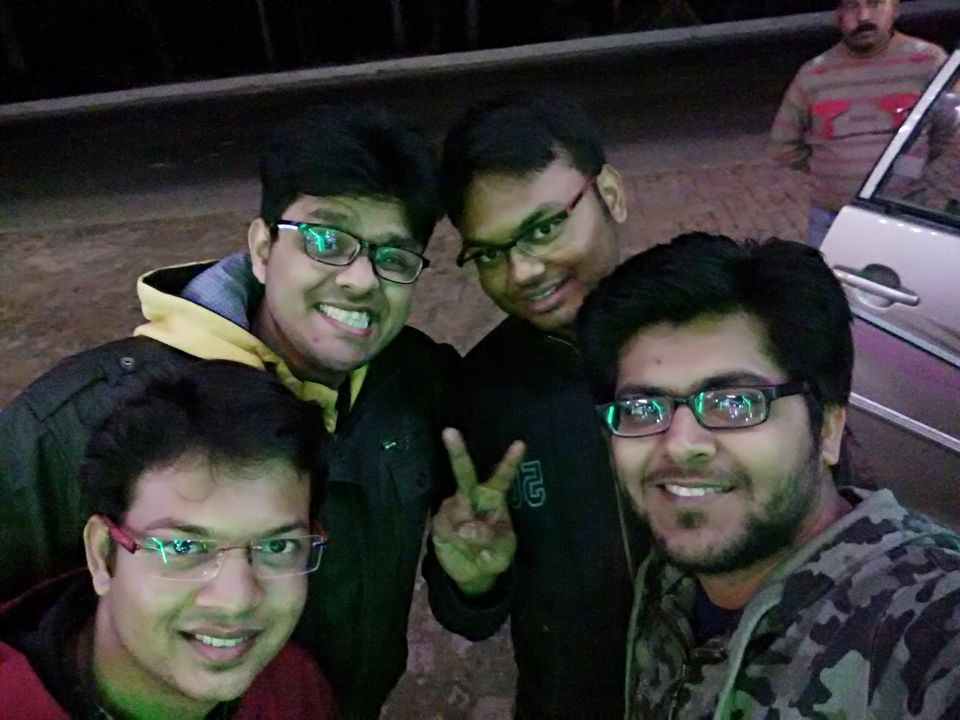 Next Stop : Shivpuri
And we find out that our driver was in a rush of his own (You can see his annoyed face in the pic above as we were wasting his time in collecting memories for us). He seemed all polite and calm, and neither did he try to scare the innocent animals, sleeping nearby the road, by whooping past them, but he had a mantra; Less stops means less time wastage. As simple.
We had planned, sort of, to do breakfast in Haridwar; "Bhaiya Rishikesh me kar lena, waha acha mil jaega"Then we changed it to Rishikesh; "Bhaiya bas thodi der me Shivpuri a jaega, wahi jake naahdhoke krna accha rahega"
And we were like, saale bhukh lag rahi hai.
So, due to his excellent driving and negotiating skills, we finally reached the camps at 7:20am in the morning. The way to the camp was a steep descent, and the road was not properly constructed. So, he stopped the car as the path ahead was bumpy. And the moment I stepped outside, I felt a connection which I had felt at Matheran. The connection with nature. On my left, I could see and hear the Ganges babbling across little stones, as melodious as it can get; and the majestic mountains surrounding me as if holding me in the middle of their heart. Surreal!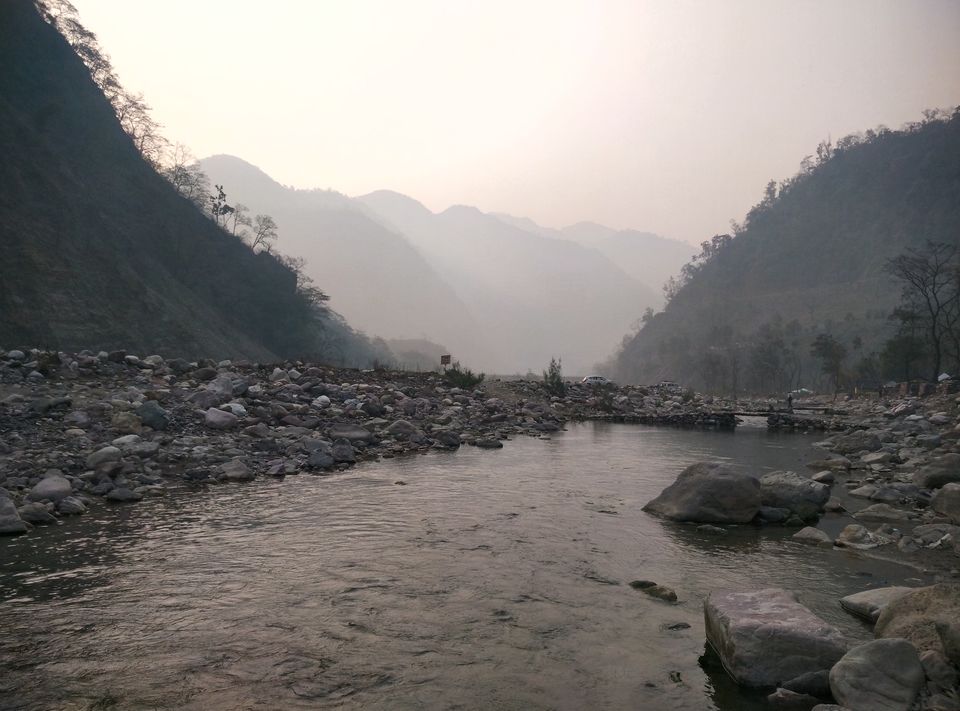 But the camps were still about 750 m ahead. So, my friends and I trekked towards the camps and ended up with a different camp which was cleaner, more picturesque, cheaper and with more polite staff than the one we had booked. The benefit of going during the offseason.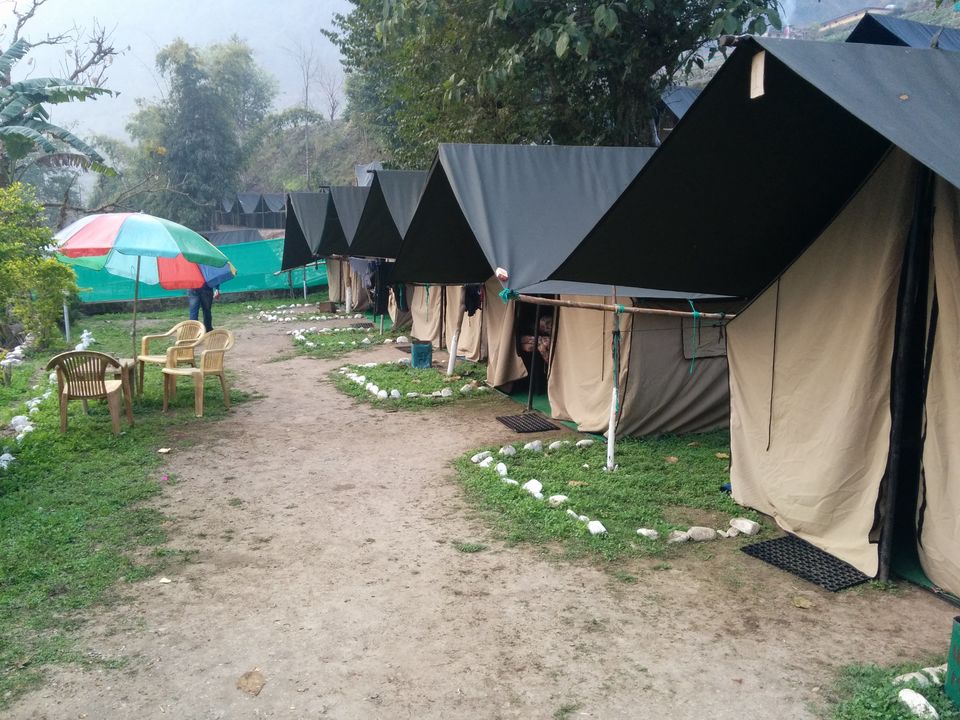 And as soon as I saw a bed, I collapsed. C'mon, I need strength for Rafting.
After having breakfast in the camp itself, we got ready for donning our life jackets and helmets to tackle the rapids being scheduled for us for the day. Our Rafting has to take place from Marine Drive which was few kilometres up from where we were. We drove till that point, and I couldn't tell you how irresistible was the urge to actually sit in the raft which was tightened over the jeep we were in. But it wasn't Fear Factor or Roadies, so we didn't get the nod from the owner.
Next Stop: Marine Drive – River Rafting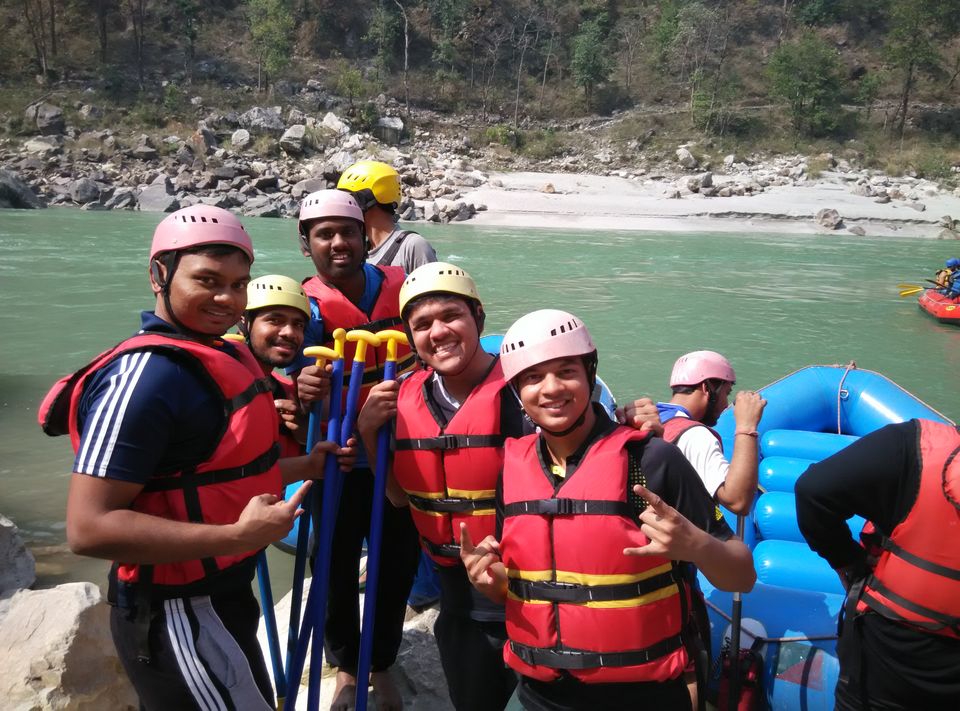 It's one thing to say that I want to do River Rafting and totally different to actually do it. And you feel that when you take your first step in the river to mount on the raft. When the slippery sand tickles your feet and the chilling river sends shrieks in your body, it's then when you know that it has started. I sat on the front left of the raft. Front because I had experience. And with the name of Mata Ganga, we left the shore to experience what the day had in store for us. The guide had instructed us well, before letting us on the raft. Everything about how to get into the raft, how to sit, why locking your feet inside the raft is important, what if you fall in the water and flow away from the raft, meanings of the code words, and so on. For first timers, if the mandatory signing of the 'At your own risk' form didn't, then the instructions step certainly did freak the hell out.
You must be thinking, "What if you fall? What? I didn't actually give it a thought. Is it actually possible? I heard it's safe. Isn't it?" Well, there is a possibility and it's better to prepare yourself in case it happens. Because once you are out there, then you are literally on your own. So it's better to know what to do than to be in denial.
The sun was kissing our skins, the breeze was soothing us, and the guide was instructing us to move our asses out a little, to lock our feet properly and to pay attention.
Forward
Forward Fast
Backward
Backward Fast
Duck in/Safe
Hold
And in amidst of it came our first point, the balancing point. Basically, a point to remove our jitters and to see our balancing skills. And,
it was there where I met nature, closer than ever.
I fell. I fell head on in the river.
Frequent Searches Leading To This Page:-
weekend getaways from delhi, weekend trip to rishikesh, weekend getaways to rishikesh, weekend travel to rishikesh, rishikesh trip from delhi