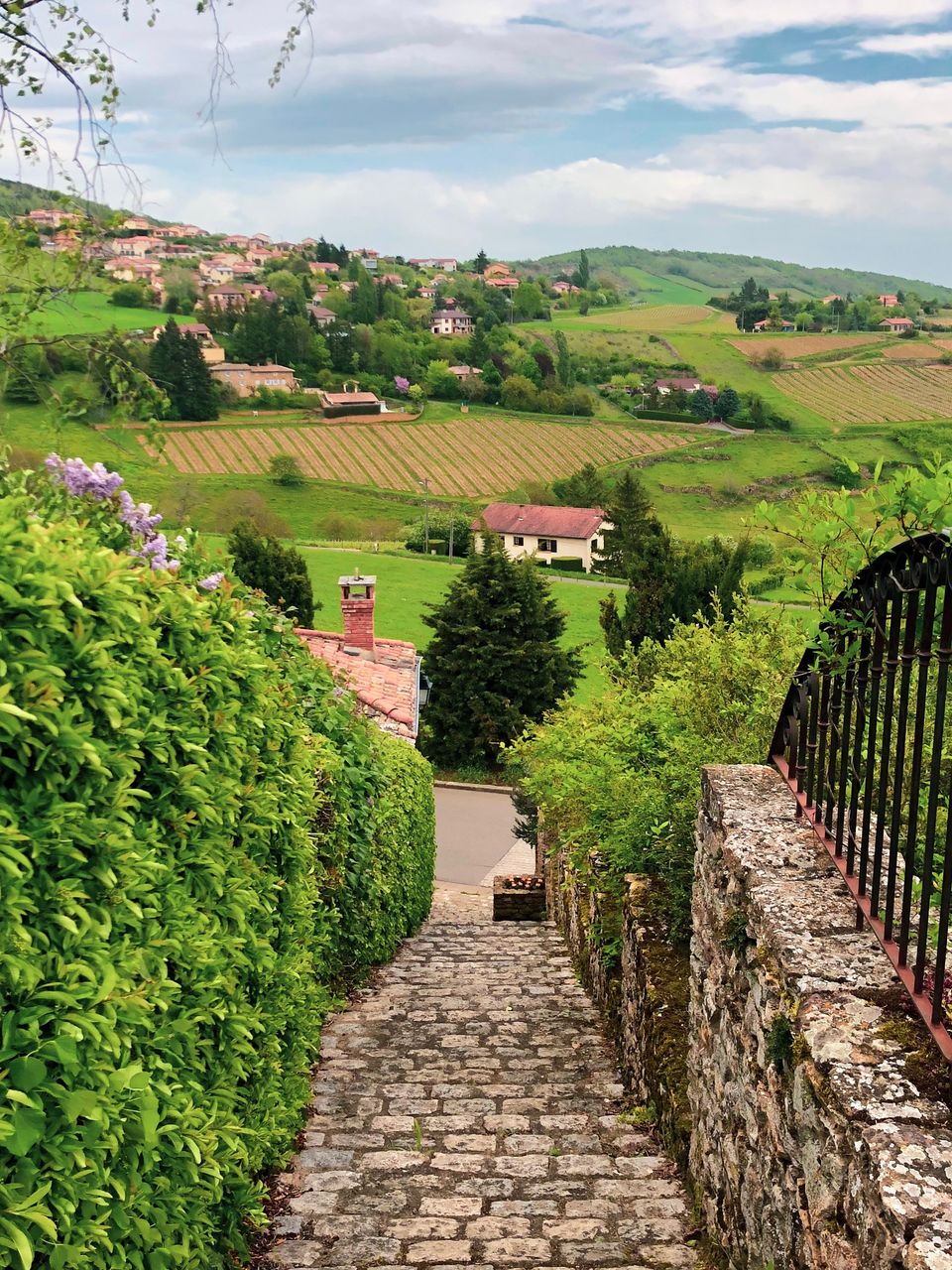 Deep in rural France, a journey here reveals medieval chateau ruins, hilltop churches amidst yellow ochre stone-built villages – where the traditional French life still flows at a gentler pace.
Gentle undulating landscapes of rolling vine hills, some cypress trees amidst vineyards and olive groves - the sight of a quintessential Tuscany signature landscape, here in France!
As per the official website of Beaujolais the actual geographical location coordinates reads - located north of Lyon in eastern France, the wine-growing region of Beaujolais overlaps Burgundy in the north and Rhône in the south. The Beaujolais vineyards run along the Saône River.
A one-hour scenic-drive from the gastronomical city of Lyon led me into a world where the traditional French life still flowed at a gentler slower pace.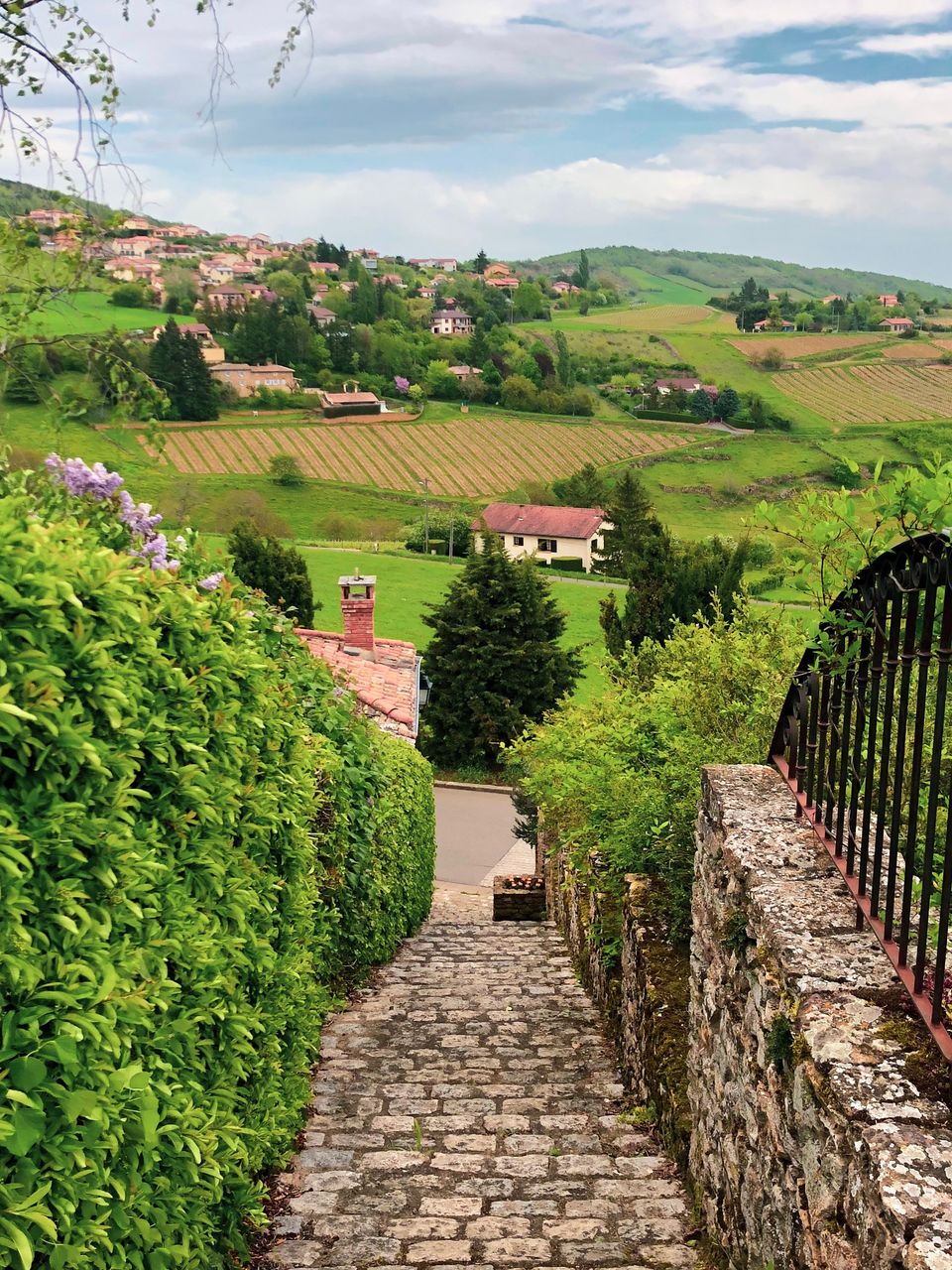 On our road trip through the French countryside, my husband and I had based ourselves out of Lyon for three days. After spending a day exploring the Lyon cityscapes and its culinary icons we were getting lured to drive in the nearby countryside. Being an ardent lover of discovering small villages and towns, my husband and I couldn't think of anything but taking our rented car and leaving the cityscapes behind. We preferred exploring Beaujolais than just lazying around lunching in Lyonnaise Bouchon.
A brochure that I had picked up from Lyon i-centre served as my only guide to go explore this region. I sought information online and found very little from a traveller's perspective – however, I was determined to explore it nevertheless because more often than sometimes our most memorable travel experiences were made beyond the touristy lanes! With the help of this brochure, I educated myself briefly about this region, which comprised of 45 tiny wine-encircled villages along the picturesque route of des vins du Beaujolais. Winemakers here have a reputation of crafting delightfully supple and fruity wines since the days of Ancient Rome.
As we started inching nearer to this charming region, I started spotting yellow ochre stone-built houses set perfectly against the backdrop of perfectly manicured vineyard hills. Hard pressed for time we decided to visit a few of these villages and went with the brochure recommendations of visiting Oingt and Ternand among the 45 villages in this region.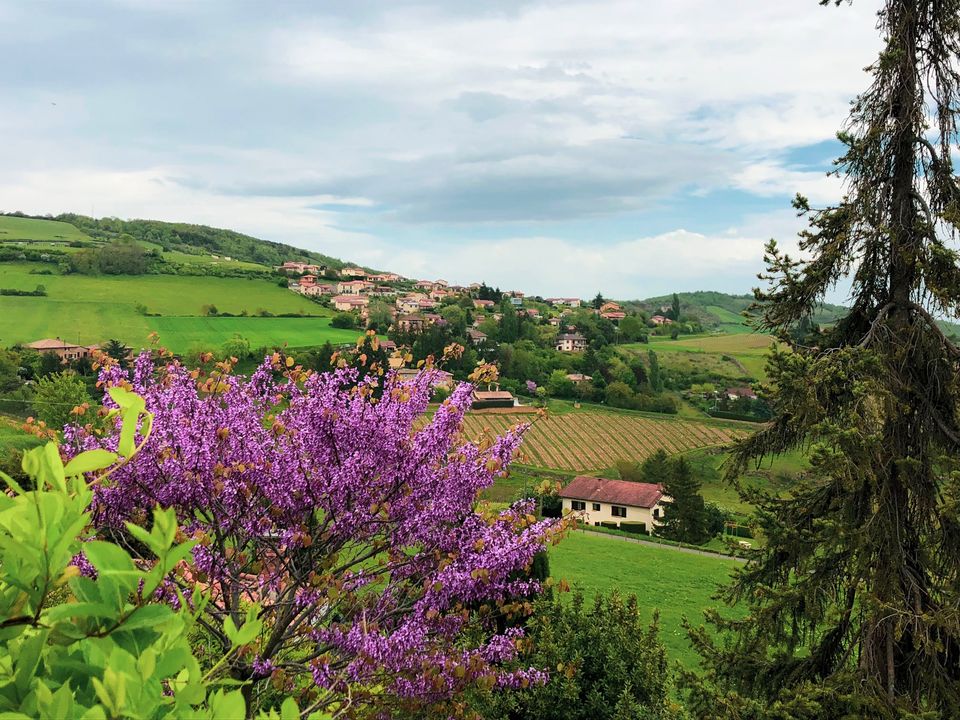 We reached our first stop – Oingt; a tiny village situated high on a hill in the middle of what is termed as the Pierres Dorées, or Golden Stones. I fell in love with Oingt at first sight. I have never seen a more charming village with its honey-coloured walls and beautifully decorated homes of the locals, craftsmen and artists.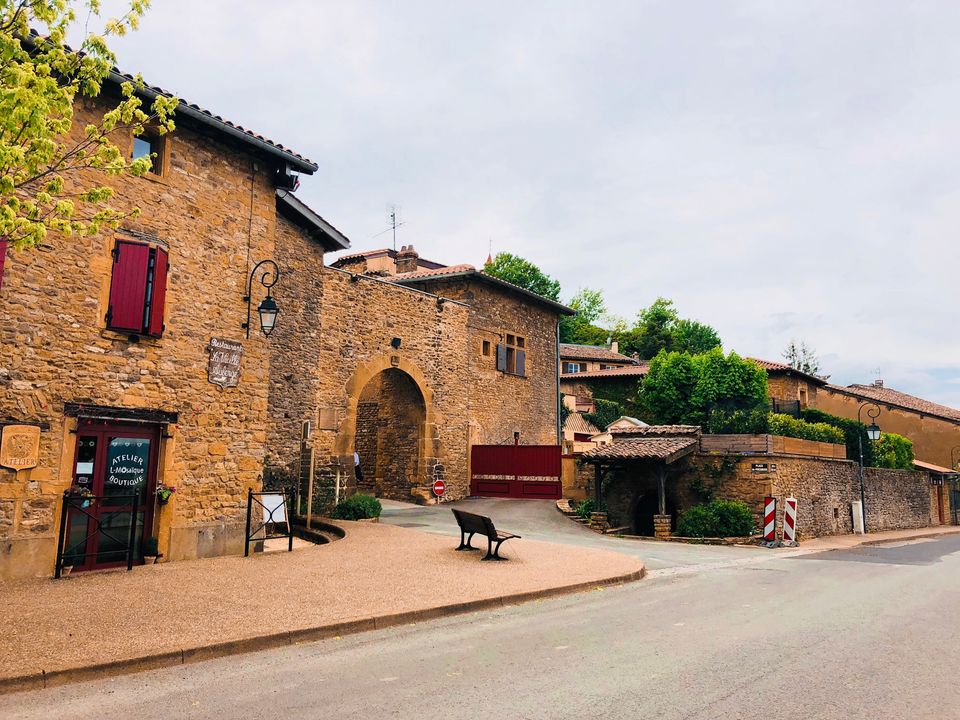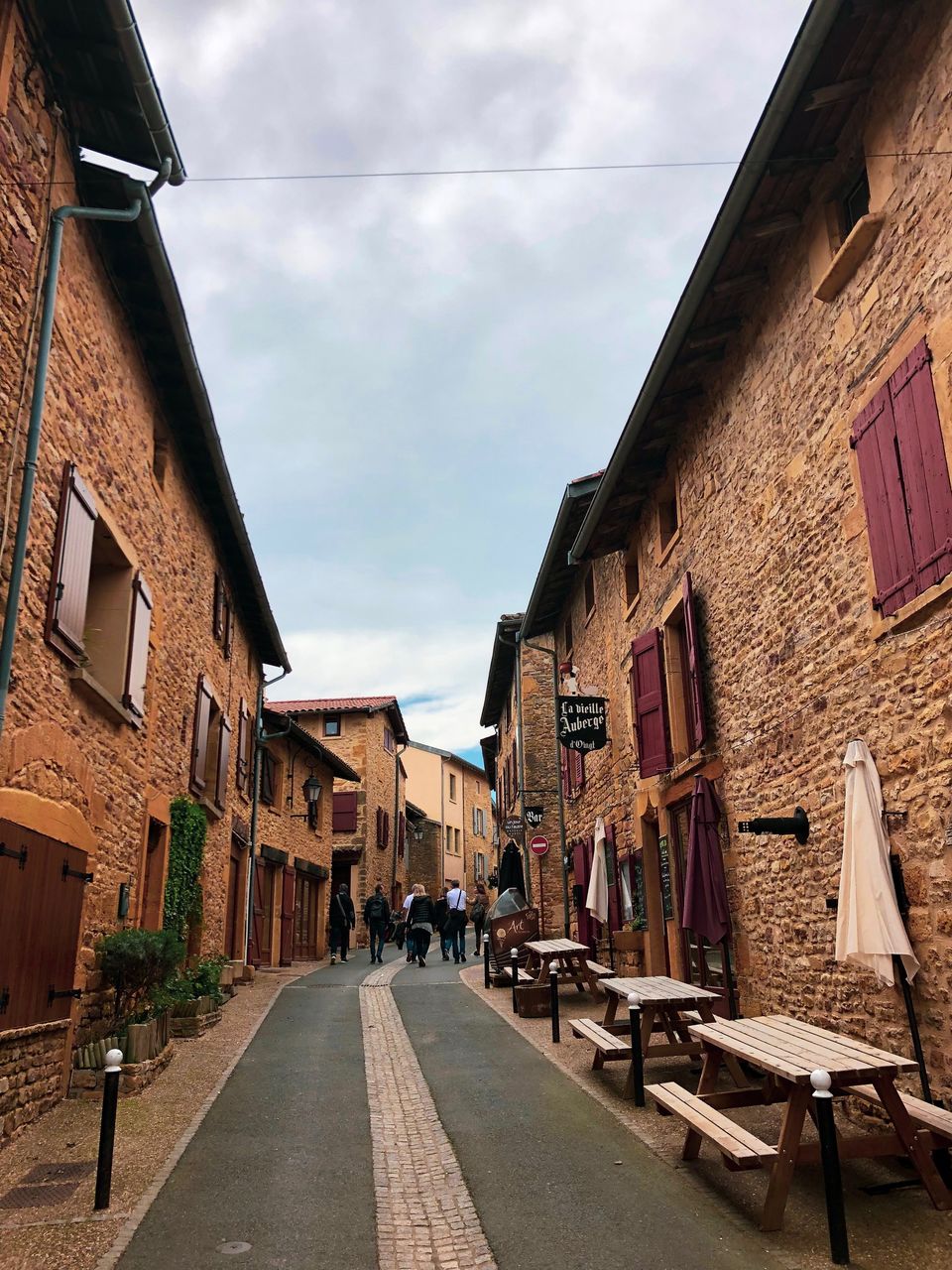 Located in the heart of the Beaujolais region, west of Villefranche-sur-Saone, Oingt is officially classified one of the "Most Beautiful Villages of France." Imagine a very small village with charming narrow streets, decorated houses that trace past to the medieval era. It is also an ideal place for wine enthusiasts. Romans had introduced the wine culture here back in the medieval era and since then it has been a part of the locals' life. There were a few family-run wine shops, which offered wine tasting, and we even spotted a few cozy restaurants hosting chatty locals. As it was almost lunchtime, we walked into one of these tiny cozy restaurants where we saw locals enjoying a languorous brunch. They spoke in a language that was unfamiliar to me but I could still sense the feeling of community and belongingness through the aura of their conversations. Much to our despair, there were no tables here and we were disappointed at having missed this opportunity to brunch in an authentic French village set-up.
Strolling by the alleys of Oingt, we were pretty appalled to discover a fine-dining restaurant too here operating with full reservations, which served regional specialties that go very well with the local wines.
By now we had walked up quite an appetite and were hoping to find a restaurant in the next village, which wouldn't turn us down. Our next sojourn was at St. Paul a tiny French village between Oingt and Ternand, which just had a population of 120 inhabitants and all belonging to the same extended family! There was only one restaurant in this village and we rushed ourselves inside hoping not to be turned down this time!
The owner was a lovely old French man with whom we communicated in gestures since he couldn't speak English and we couldn't speak French either! Despite being near to closing for lunch hours, he warmly welcomed us to his family-run restaurant realising that we were roaming around aimlessly looking for food. There were two local French woman in their late 40s seated in a table next to us enjoying their wine and languorous lunch. On observing our hurdles in ordering food they immediately came to our rescue and offered to help in translating the French menu. She would go French word for duck by saying "quack quack" – it was indeed quite a funny scenario of different nationals citizens trying to help us in ordering our brunch. On finally managing to break the code, the owner got us comfortable by bringing in a bottle of Beaujolais specialty wine and we sipped on it and relished the lovely warm fresh-baked oven breads as accompaniments. Here come the mains of delicious duck and fish. One bite of it and we were convinced that this was the most delectable meal we have had so far in our half a month trip in France. Savouring the mains we didn't realize that the best were yet to come - scrumptious desserts. Who would have known in this unknown village of France we would have had such a beautiful culinary experience where not just the food but the warm-heartedness hospitality and approachability of French folks awaited us! All those pre-conceived notions of the French being a little stuck-up all those whispers faded away. We couldn't wait to go back and tell our friends and families that the French countryside and its lovely whole-hearted folks is where the real essence of France thrives – a living testimony of the authentic French hospitality. This small village lunch experience was a highlight of our France trip, which we reminisce even after all this time!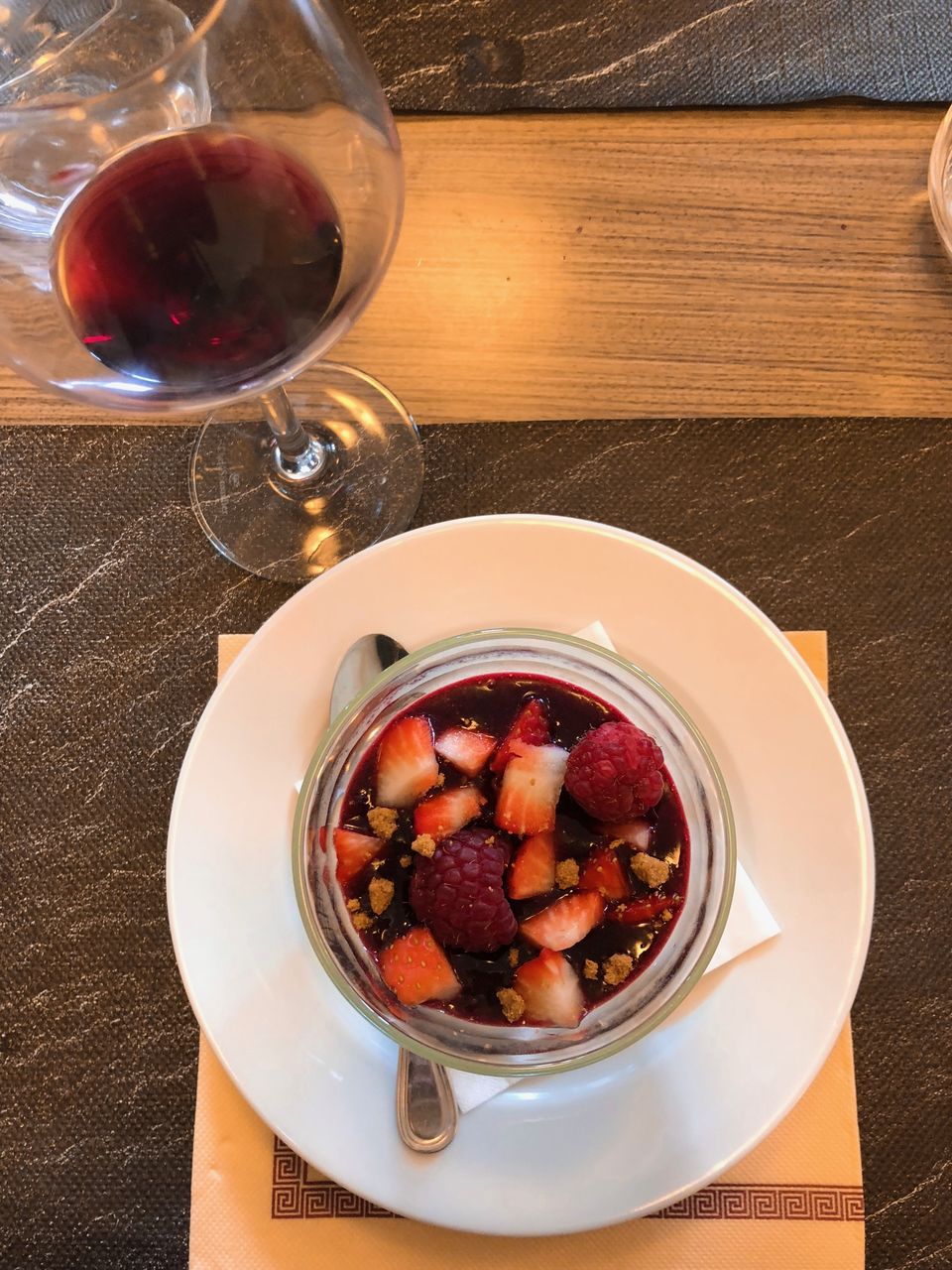 After a hearty meal we strolled aimlessly in this tiny village, visiting the village church. We then continued on our journey our next intention being scouting a Beaujolais wine cellar.
We spotted some wine barrels adorning the entrance of a rustic old building sitting amidst the backdrop of vine farms. We slowed down our car and spotted a man in his early 50s just outside helping some others folks to load crates of wine bottles and then bidding them a friendly adieu. We parked nearby and went up and spoke to him asking if we could buy some wine from him. He was the owner and he greeted and welcomed us enthusiastically into his family-run wine cellar. The first hall entrance room was dotted with medieval farming tools. This one was unique as it had artefacts and tools, which were displayed as a testimony of his family history of grape cultivation and winemaking. He narrated the story of how winemaking has been passed down in his family lineage and he was the seventh-generation taking the family heritage forward. The tour he gave us of his vineyards and the wine-cellar preserving history of his family's winemaking business was delightful and engaging (vividly etched in our memory till date) and at the end of the tour he made us taste some fantastic local speaialitlties of the Beaujolais region. We had done a couple of vineyard tours before in the Tuscany region in our Italian holiday, but there was something so special about this one – maybe it was discovering such a hidden cellar less known to travellers or maybe it was the hospitality, friendliness and enthusiasm of the owner who was running this place with all his heart and passion and his enthusiasm had rubbed into us in someway – it was indeed a memorable experience. How we had turned the little cellar into a museum, which preserved the original tools used by his forefathers to grow and cultivate the grapes, fascinated us quite a bit. He even had an ancestral property of his grandparents upstairs, which he had converted into a B&B. We purchased a few wine bottles, clicked a picture with him and set forth on our journey smiling ear-to-ear!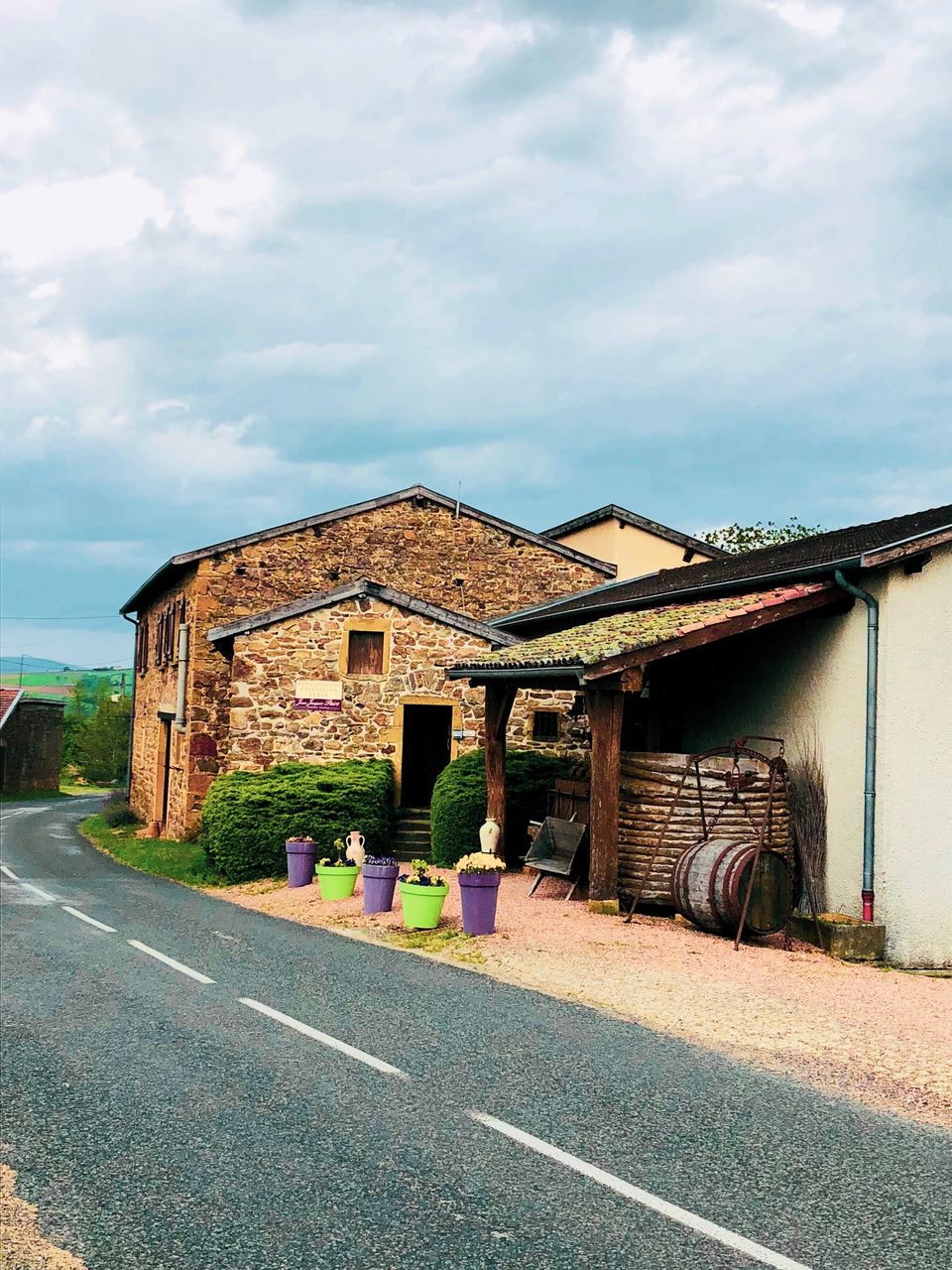 We made our final stop for the day at Ternand. My first impressions were an oasis of calm - a well-preserved medieval village which seduces one with its rich architectural heritage that bears witness to a rousing history. We walked through alleys of identical yellow ochre-stone buildings and visited the historical sites – ruins of a 12th century chateau, and a medieval well-preserved church with meticulous crafted frescoes. Each village seemed to have a charming heritage of its own.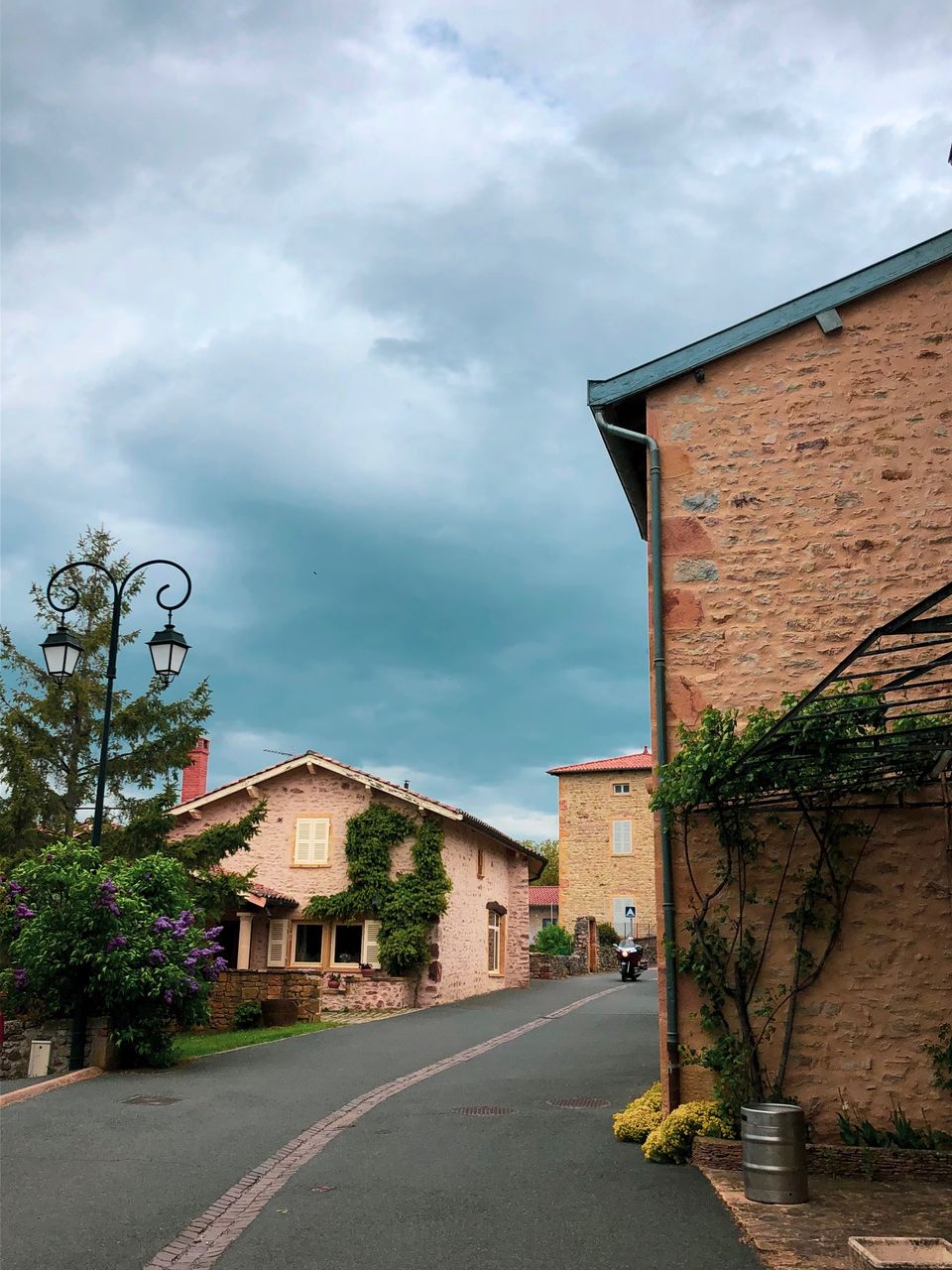 When we visited Ternand during the shoulder season of April-May, we were the only ones here and another family of 3 exploring this rural village, so we literally had the village to ourselves! My mind just wondered as much as I enjoyed strolling through Champ d Elyees in Paris, wasn't this were the real charm of France lies far away from the chaotic cacophony. These places would make you fall in an eternal love affair with the French countryside!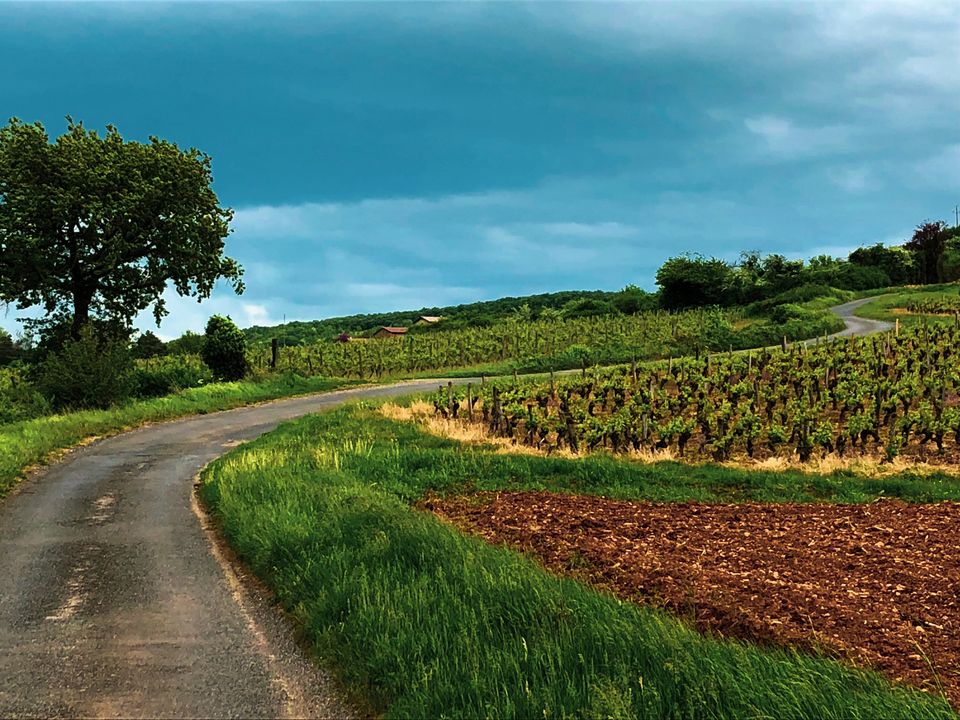 With dusk setting in, our day was coming to an end and with a heavy heart we bid adieu to this region. As we drove back to our airbnb in Lyon we reminisced the charming day gone by filled with unanticipated impressive experiences and bade farewell to the Tuscan Beaujolais. It was a splendid and the perfect setting for me to reflect back on the highly unanticipated as well as the expected delights that I had encountered in this beautiful French region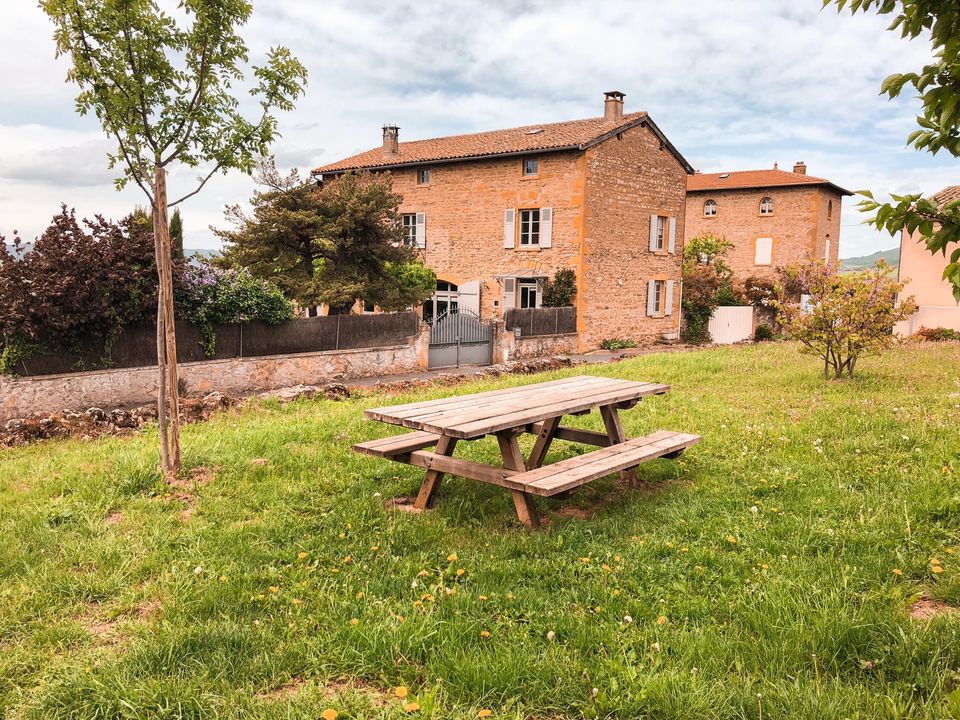 I couldn't wait to go back and tell the world about this place! My heart flutters at the sight of French country roads. Dear Beaujolais, please take me home, will you!
Instagram: Windrosemusings by Debopriya