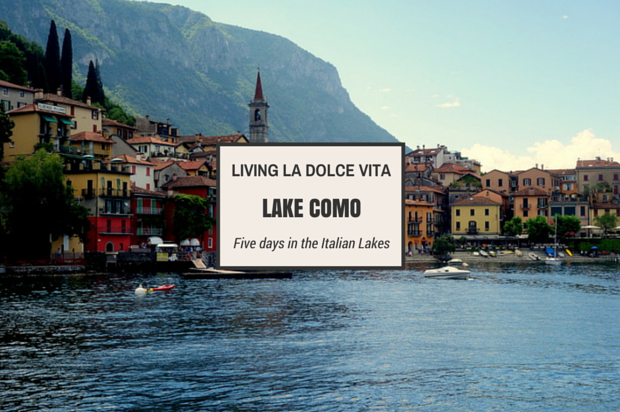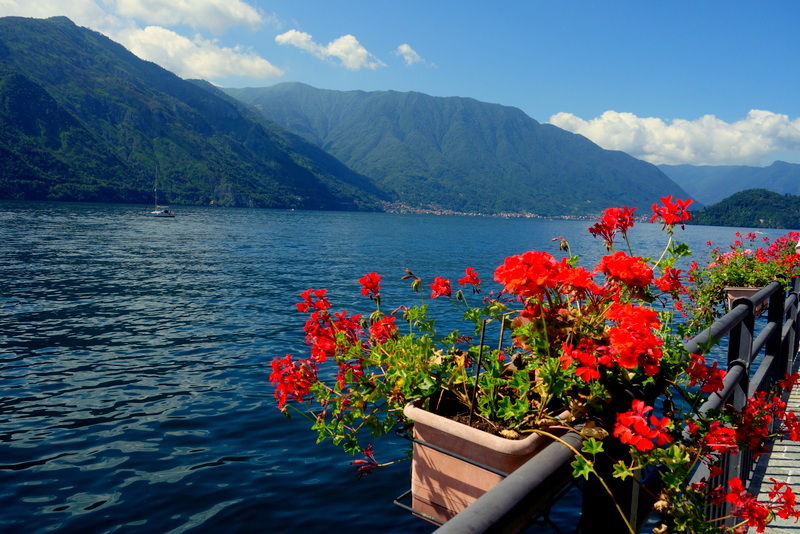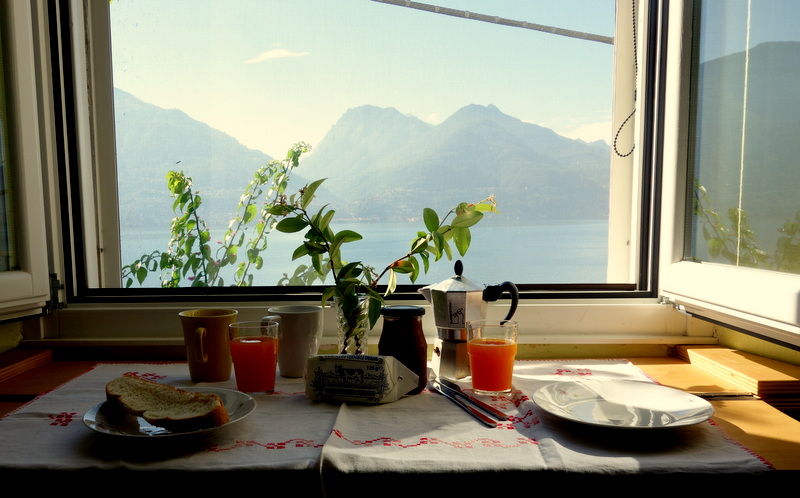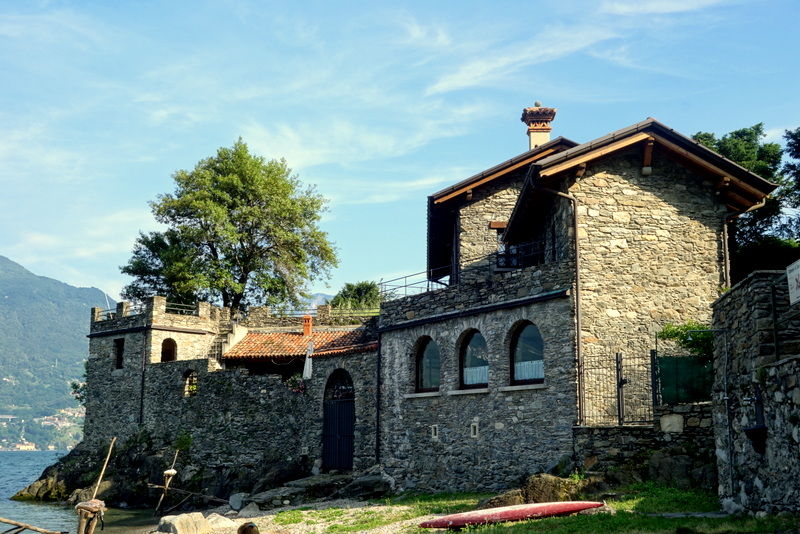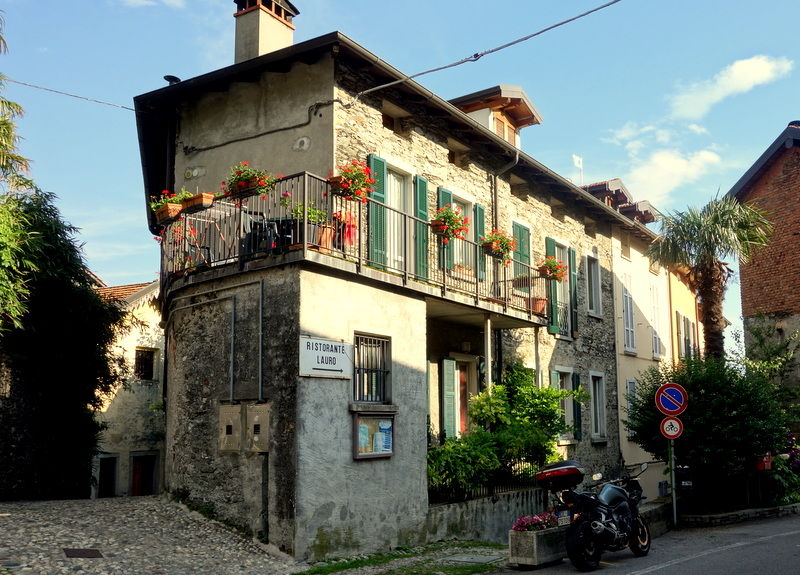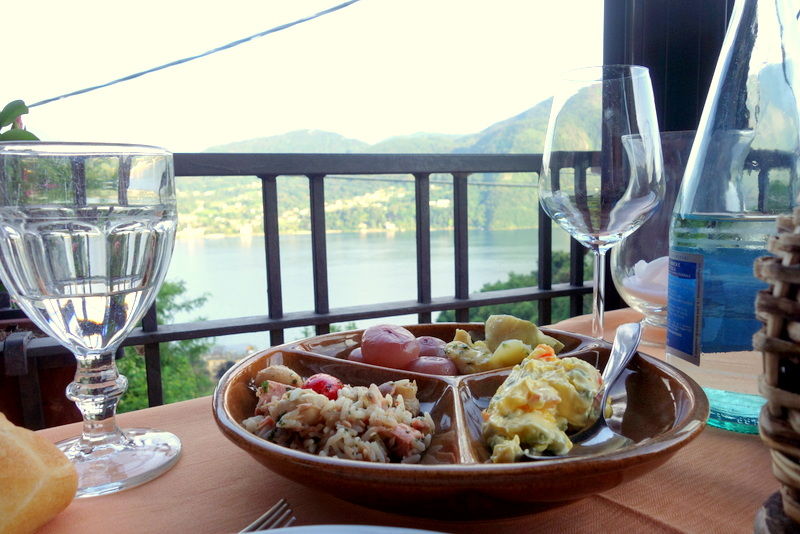 Within just an hour of arriving on the banks of Lake Como I was already feeling relaxed.
Gone were the stresses of driving 3 hours from Bergamo airport on windy, narrow roads whilst dodging cars driving across both lanes, and dealing with an incompetent sat nav, and in stress' place was a sense of calm.
Perhaps it was the sound of the lake lapping gently at the rocks just outside our bedroom window, the sound of the birds tweeting away, or the lovely scent of wild jasmine floating into our room from outside.
Whatever it was, I knew I didn't want to leave.
My five days in and around Lake Como were pretty lazy, not much adventure here, sorry! But sometimes even those of us who like to be constantly doing something need a good break and a chance to do nothing much.
Lake Como

Lake Como, in the Lombardy region of Italy, is Italy's third largest lake coming in behind Lake Garda and Lake Maggiore. Together, the three form Italy's version of the Lake District; just with much better weather, arguably prettier scenery and better food.
Lake Como has been a popular destination for the wealthy since the Roman period and is often referred to as "the playground of the rich". The likes of George Clooney, Richard Branson and Sylvester Stallone have all owned properties on the banks of the lake…
However, it is possible to find cheap accommodation (as we did), and the food and drinks are half the price of what you'd expect to pay in other Italian tourist destinations such as Rome and Florence. On top of the lower price, drinks also come with snacks (always a bonus). My Mum and I were pleasantly surprised at the prices, and that doesn't often happen in continental Europe!
The Apartment

If you're feeling flash there's plenty of 5* hotels around Lake Como although only the most expensive rooms offer a lake view. And, whilst I'm sure the hotels are lovely inside, our lake view, location beat all the hotels we went past.
We stayed in Santa Maria-Rezzonico, a beautiful little village just 6km north of the larger town Menaggio. My love for Airbnb stays strong after our stay at Lucia's beautiful apartment with a huge window in the bedroom which looks out on to the lake. If you're not signed up for Airbnb yet, why not? Click here and you'll get £16 off your stay!
The apartment is one of two in Lucia's house. It's completely private and has everything you'll need for a self-catering holiday.
It's exceptionally peaceful, and access to the terrace around the back of the house offers a great outdoor space to sit with an aperol spritz and a good book in the evening. Just remember the mosquito spray – I got bitten badly on the first night!
Santa Maria-Rezzonico
Staying in this charming little village makes you want to move out of England and set up a shop or restaurant, make friends with the locals, learn Italian and live under the Italian sun.

The village is home to a pizzeria with a fantastic view out over the lake, a gorgeous castle that appears to be privately owned and a little shop run by an old lady. Each morning we headed up the hill from our apartment to buy fresh croissants and bread before making a pot of coffee on the stove and eating breakfast with a view of the lake.
There's also a narrow path in Santa Maria-Rezzonico which leads down towards the lake. It seemed to be the local's' secret lakeside beach from which to jump in to the water to cool down, or take their paddle board out.
There's also a boat house which caught my attention and I dreamt up scenarios which involved me living in the cliff-side house and popping down daily to take my boat out for a trip to a nearby town.
Exploring
Lake Como's towns are extraordinarily beautiful. The buildings are coloured in pink and yellow hues, the streets cobbled, and the piazzas filled with coffee and cocktail drinkers. Everywhere, including Bellagio and Como; the larger of the lakeside towns, has a relaxed vibe and a certain sleepiness. Nobody, it seems, is in a rush to do anything; a complete contrast from London.
Of all the towns we visited, Menaggio was my favourite. Big enough to do nothing and small enough to not be packed with other tourists, I could quite happily jump ship and move to Menaggio for a whole new live.
Proper Italian Food
Whilst most of us associate pasta and pizza with Italy, this isn't the cuisine of all Italian regions. Lombardy, where Lake Como is situated, has a more hearty type of cuisine as you'd expect to find in a mountainous region. Rice, in particular, is very popular here and is often found in soups as well as risotto. Where rice is not eaten so commonly, polenta is the stable and it appeared a lot on menus around Lake Como.
Cheese fans will be impressed with Lombardy's offerings as it's the home to Gorgonzola, Tallegio, and Ribiola to name a few.
Those after a traditional feast in the Lombardy region should head to Restaurante La Faguirda,which is found in the hills above Tremezzina for a home cooked meal with an incredible view!
If you're ever in need of a place to unwind and relax completely then Lake Como is your place. A 1 ½ hour flight and a further 1 ½ drive from Bergamo airport and you'll find yourself in complete bliss. I'd seriously recommend it.
This trip was originally published on That Adventurer.